I was so thrilled to be part of the Fashion Show Production team for the 2018 Uniquely Yours Bridal Showcase that took place on January 14th at the Norfolk VA Scope Exhibition Hall & Arena, produced by Pearl Taylor.
Lustre Theory was in charge of the stage installation design and a few other of the show's decor elements. The Fashion Show was produced by Matthew Edward and focused on the empowerment of women with the goal of helping them to love and accept themselves for who they are. I wanted to create an impactful Balloon Decor Installation that would have an ethereal feel.
I have a love / hate relationship with balloon decor. Balloons can totally transform a space and provide a stunning addition to your party or event. But they also can come with a host of logistical issues. This installation had to be created and installed on a Friday then stay intact until 3pm on Sunday.
Over 300 – 40″ and 36″ white balloons, round and star shaped silver mylar balloons were used to create the installation. There were also 6 different sized disco balls hung at different lengths. We did loose a few of the balloons to deflation and the heat produced from the lighting that was also connected to the same truss.
Over all, the piece stayed up and looked amazing the day of the show. The balloons glowed beautifully when the different colored lights hit them and gave off just the right amount of sparkle.
---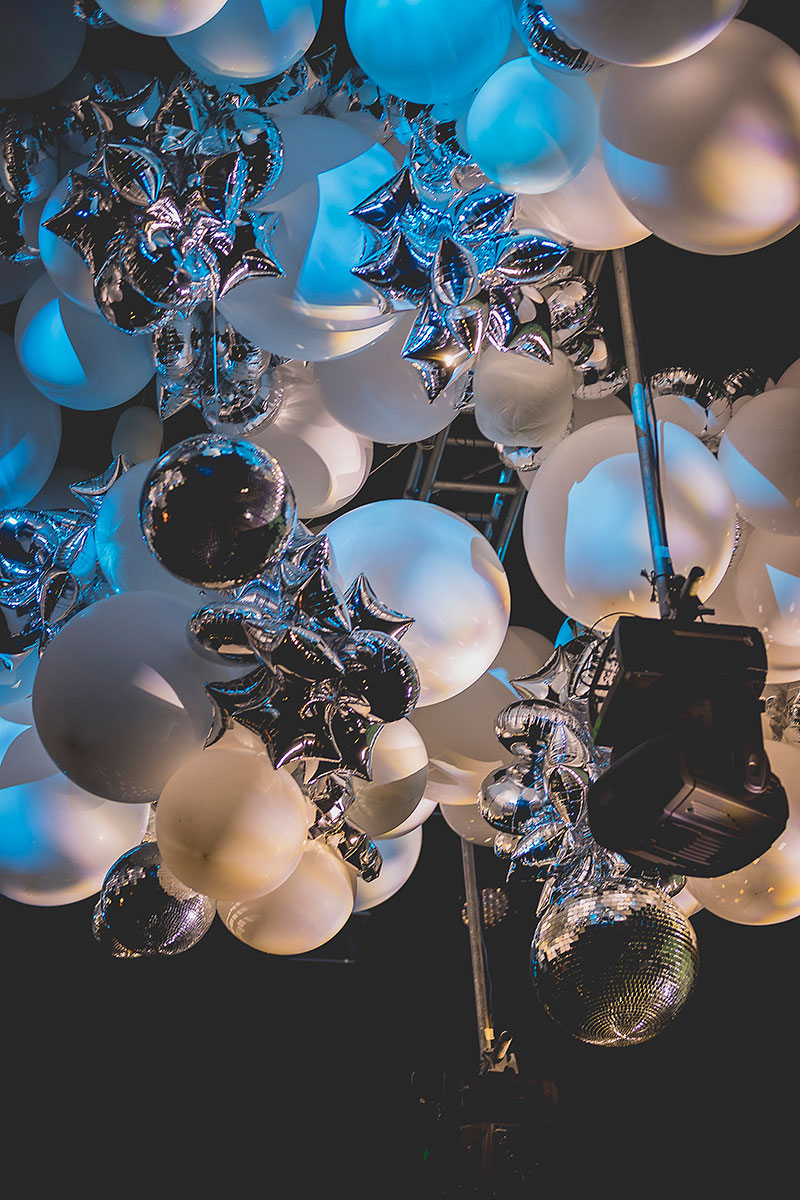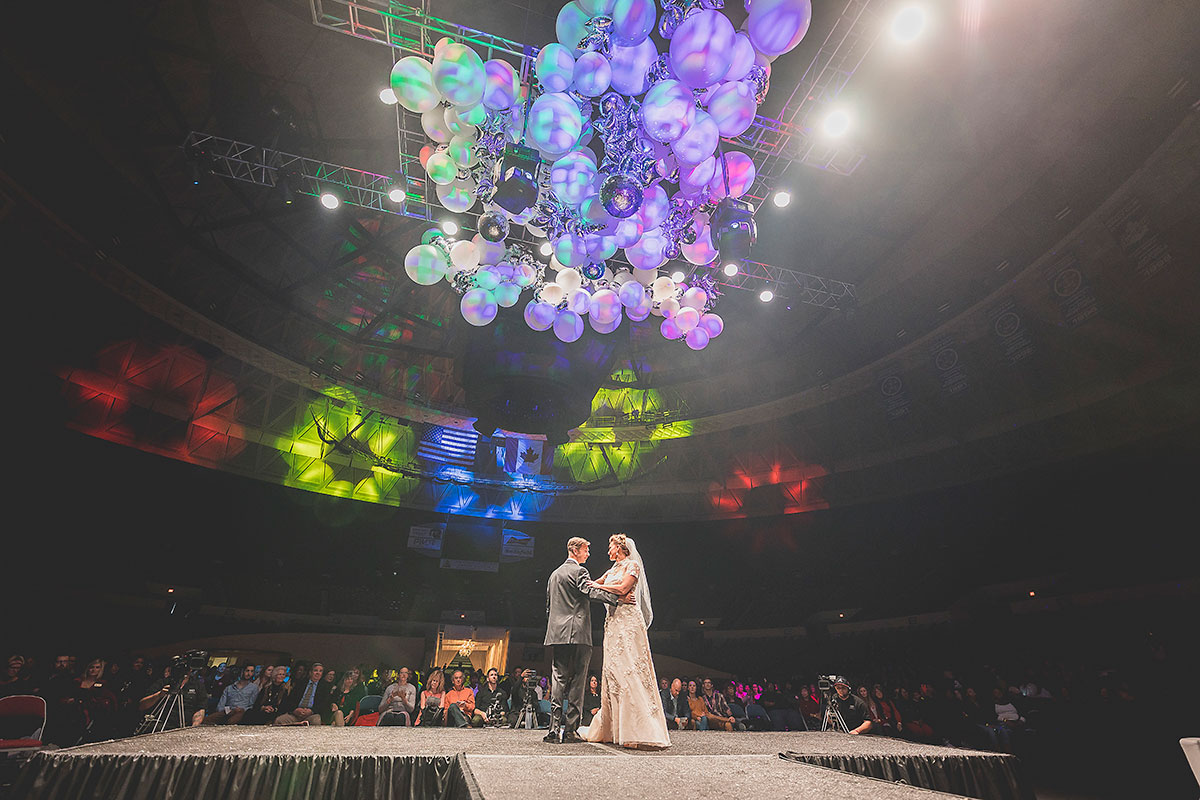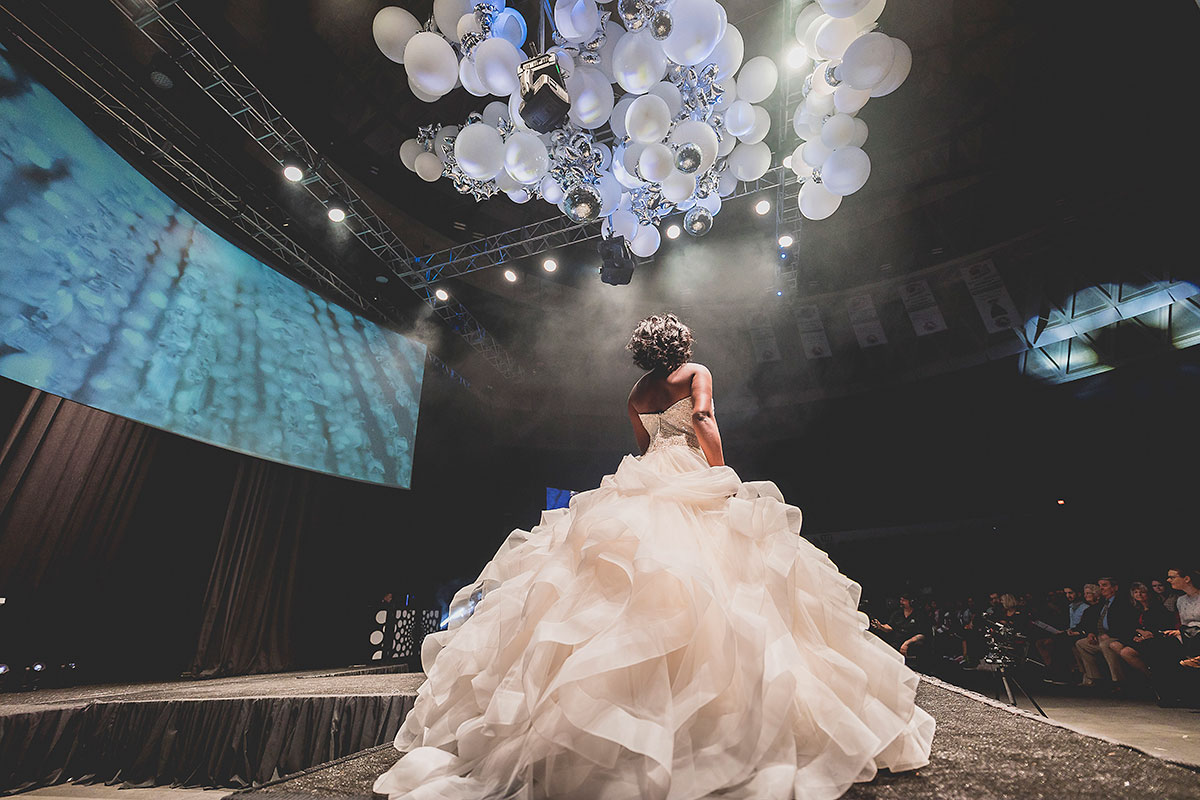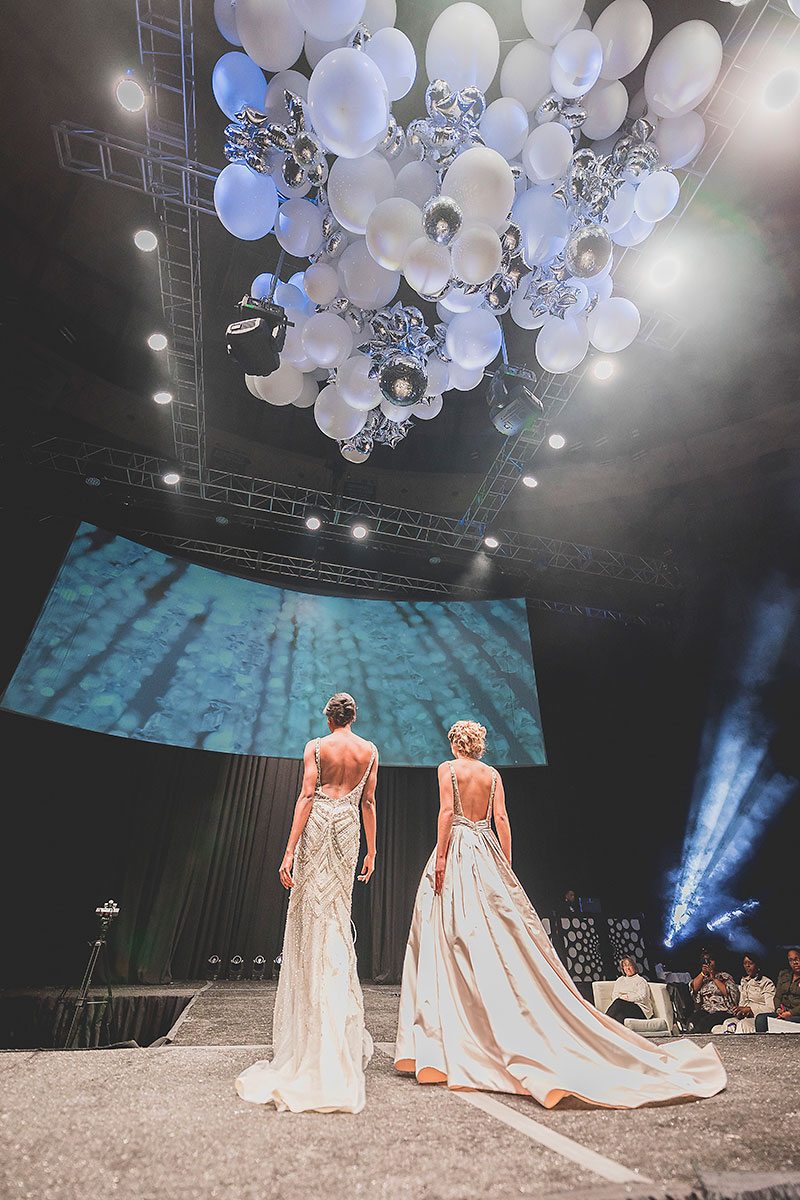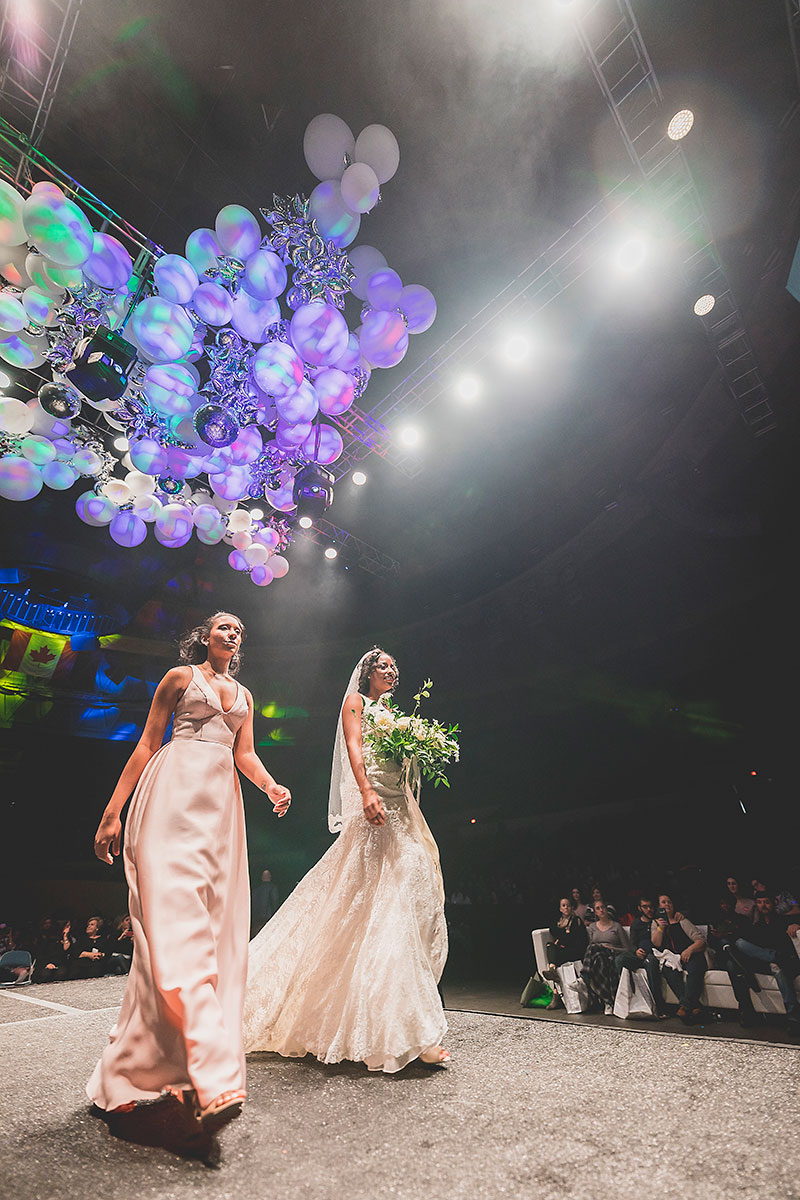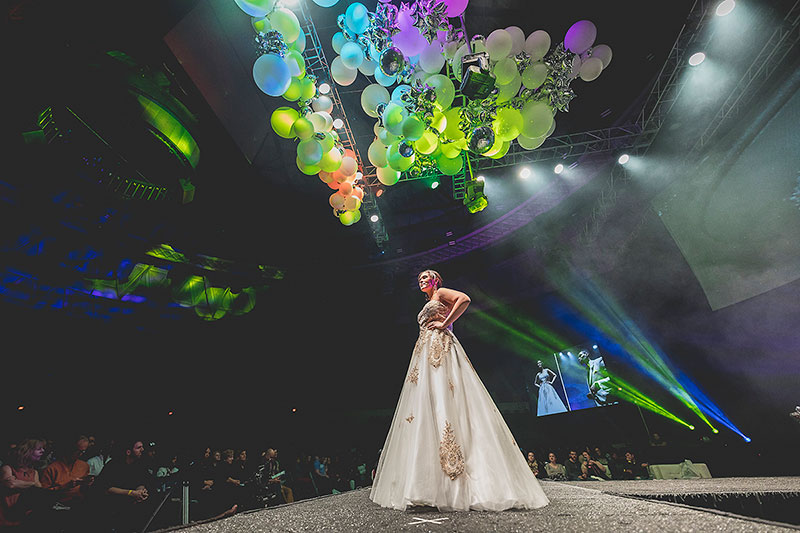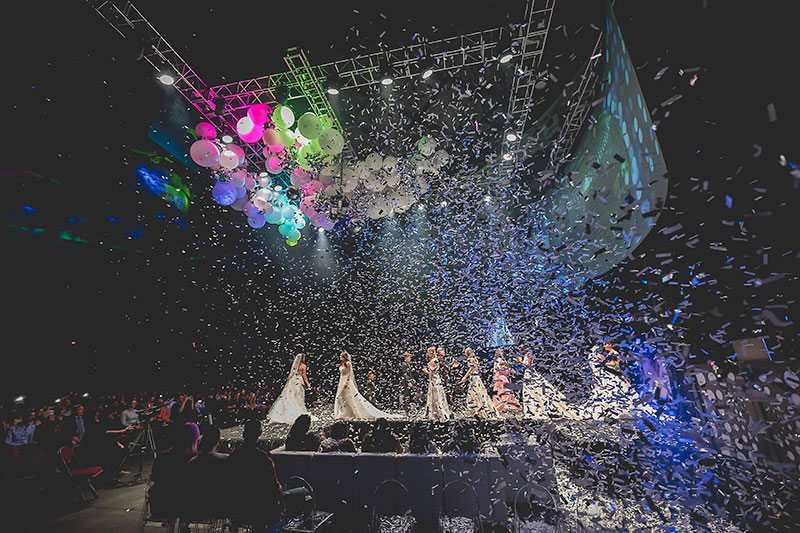 ---
Photography : Dragon Studio
Stage Installation Design : Lustre Theory
Show Music: Astro DJs (Entertainment)
Lighting and AV:
Stage Right Lighting Weddings & Special Events
Rentals: Big Top Entertainment
Models: Evie Mansfield Modeling & Talent Agency
Hair and Makeup: The Look Salon & Day Spa
Florals: Isha Foss Design
Venue: SevenVenues // Norfolk Scope