---
I used these hanging floral hoops outside for a special event and they were so fun and easy to put together I thought I would share! You can make these hoops for so many different events, by changing the colors, florals and greenery to match your decor.  You can easily turn this into a holiday project for your next party by selecting pine bows, red berries and burgundy / red florals.
1. I recommend using 3 or 5 hoops of different sizing. In these images below I used 3 different sizes of wood embroidery hoops that you can grab at any Michaels Craft Stores or on Amazon in different sizes.
2. Choose greenery to attach to your hanging floral hoops using floral wire. You can wrap the greenery all the way around your hoop or partially like I did. Myrtle or Eucalyptus are great choices when looking at what greenery to select. There are many different kinds of Eucalyptus options.
3. Select your florals and also attach those to the hoop with your floral wire and then you're ready to hang! Use fishing line to hang your hoops at different heights / varying lengths so you get a balanced grouping. Selecting your flowers can be the best part of this project! Really anything can be used and adapted to your event color scheme and decor. If you don't want to hang the hoops you can also attach them directly to your wall in different layouts. Happy creating!
---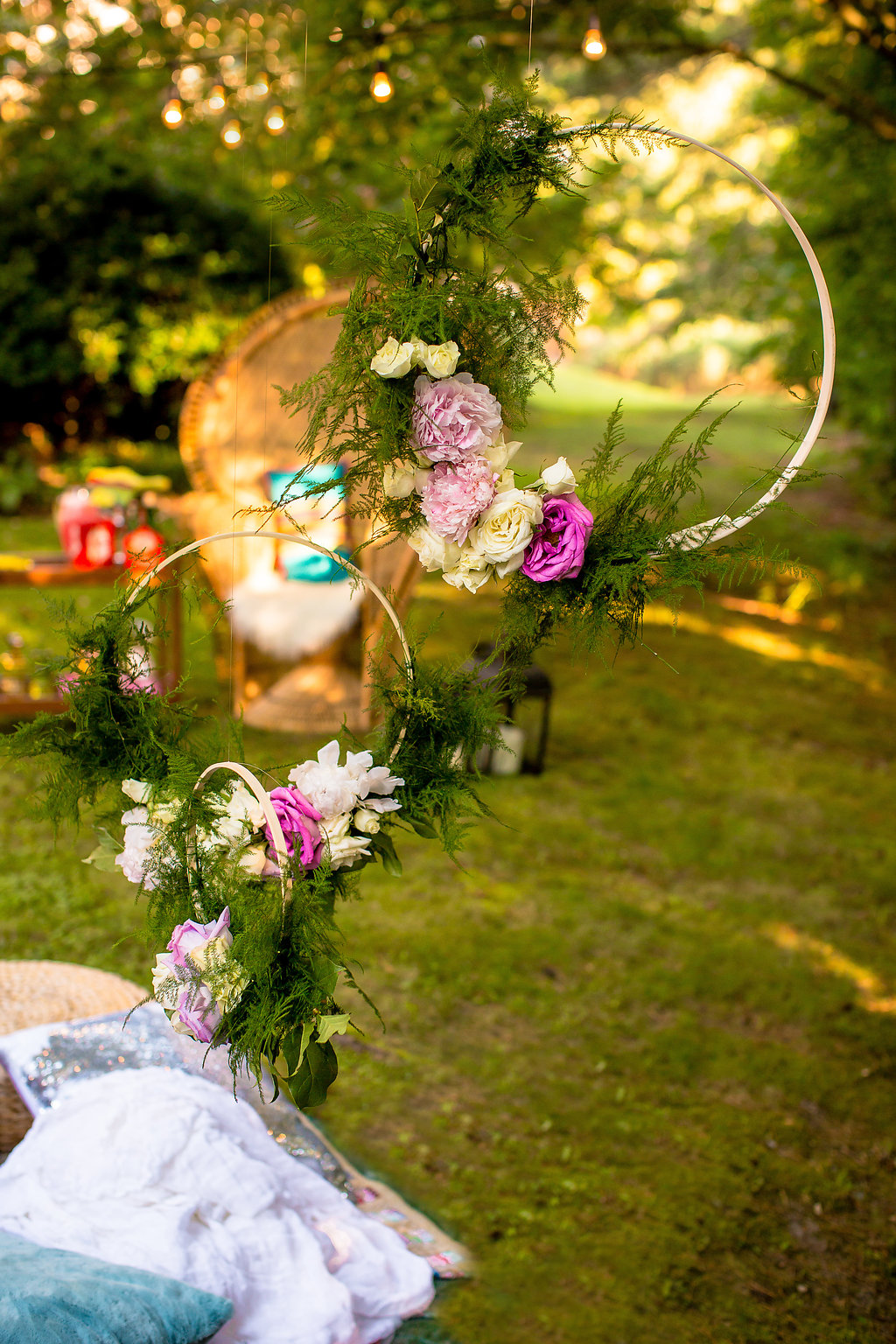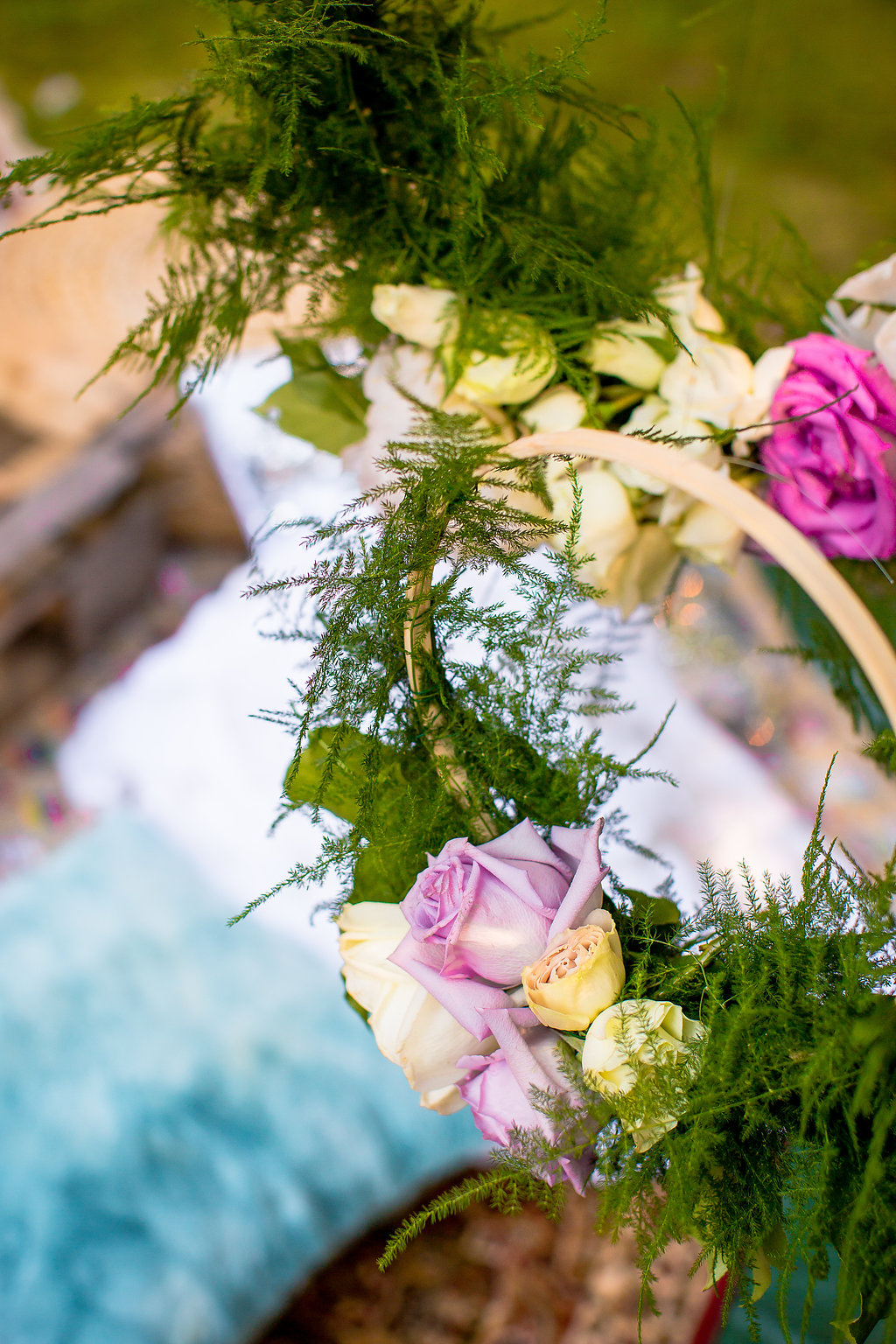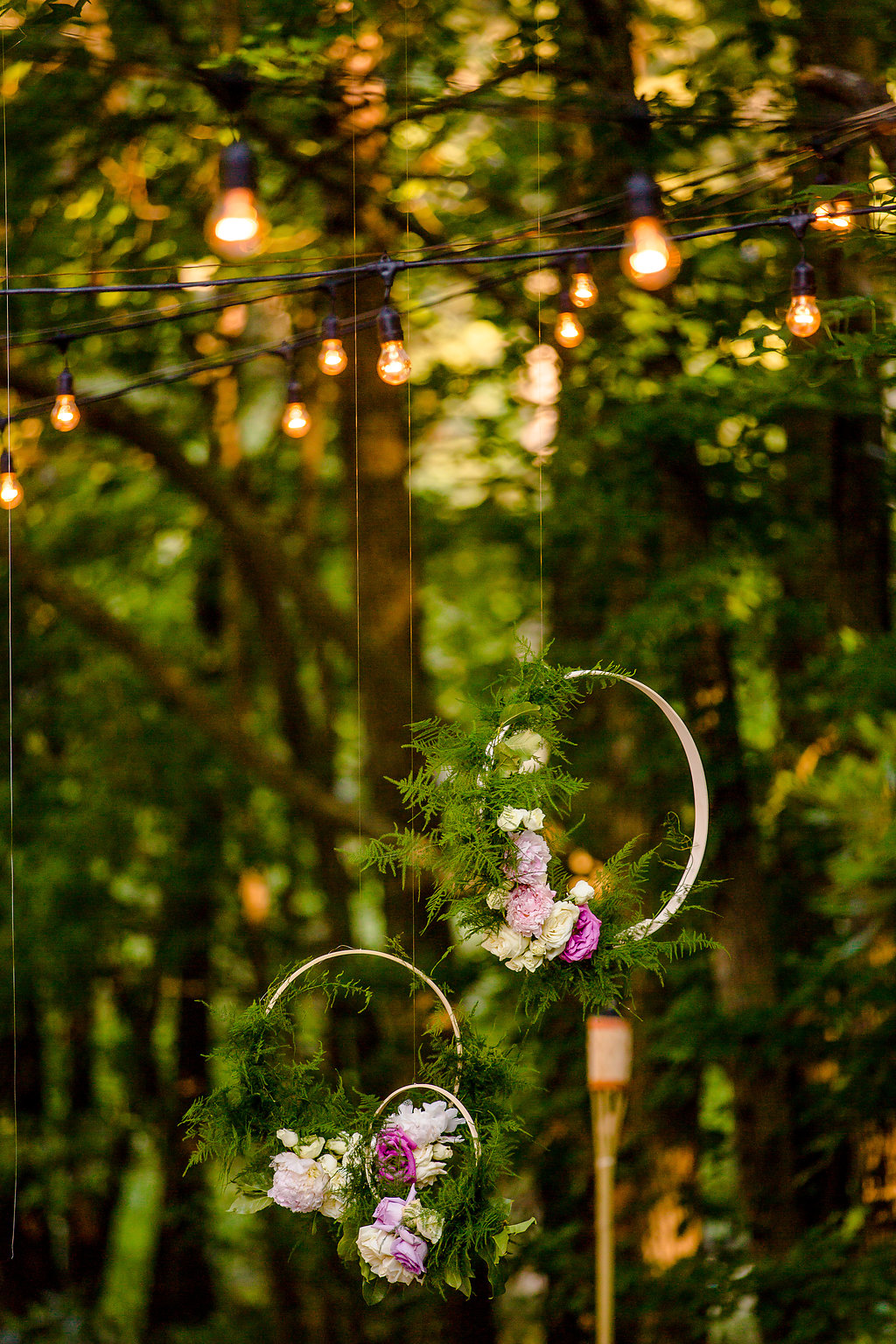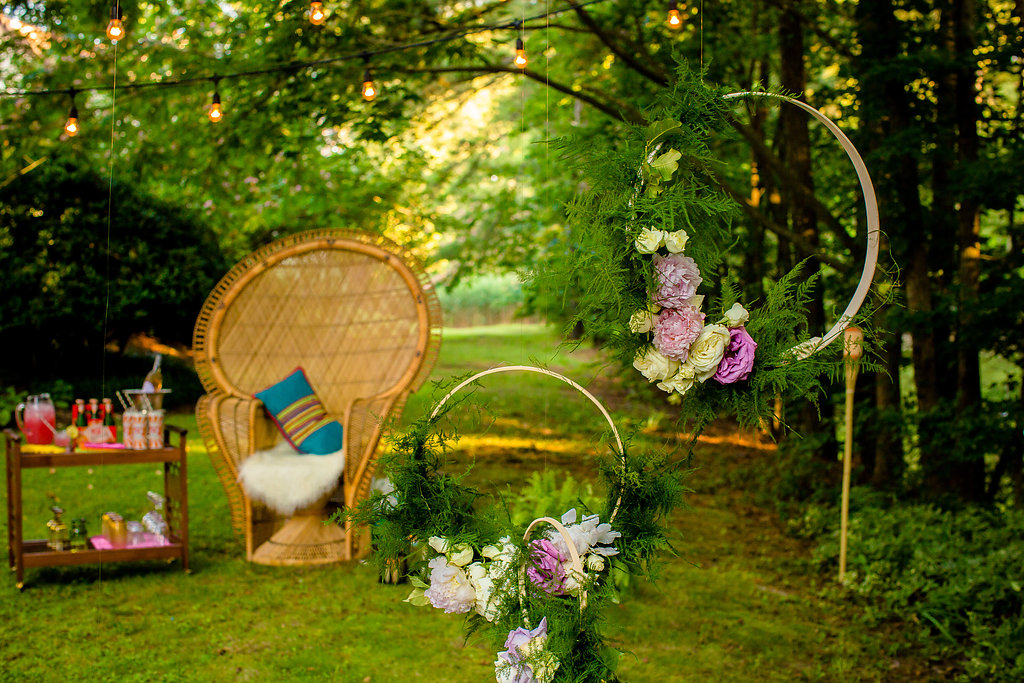 ---
Decor Styling | Lustre Theory
Photography | Skylar Wyatt Photography
Lighting | Blue Steel Lighting Design
Macrame & Peacock Chair | The Bohemery Co.