How lovely the silence of growing things. Easter is on it's way this weekend and I couldn't leave you without some decor and styling inspiration for your spring / Easter table decorating! I created a very special hand painted table runner for this design that goes along with all the great colors in the florals.
To create the runner, I purchased a roll of white butcher paper, measured out the length needed and painted the design on using acrylic paints. The final piece needed some trimming down on the sides to leave the right amount of space I wanted on the table so the linens would also be seen under the runner.
Along with the flowers you'll see kale, carrots and radishes stuck among the arrangements and used as setting accents. My friends and West Elm Virginia Beach provided the beautiful place settings, glassware, flatware and chairs you can see in the images. There are even some special place cards that you'll see "growing" out of the glasses.
---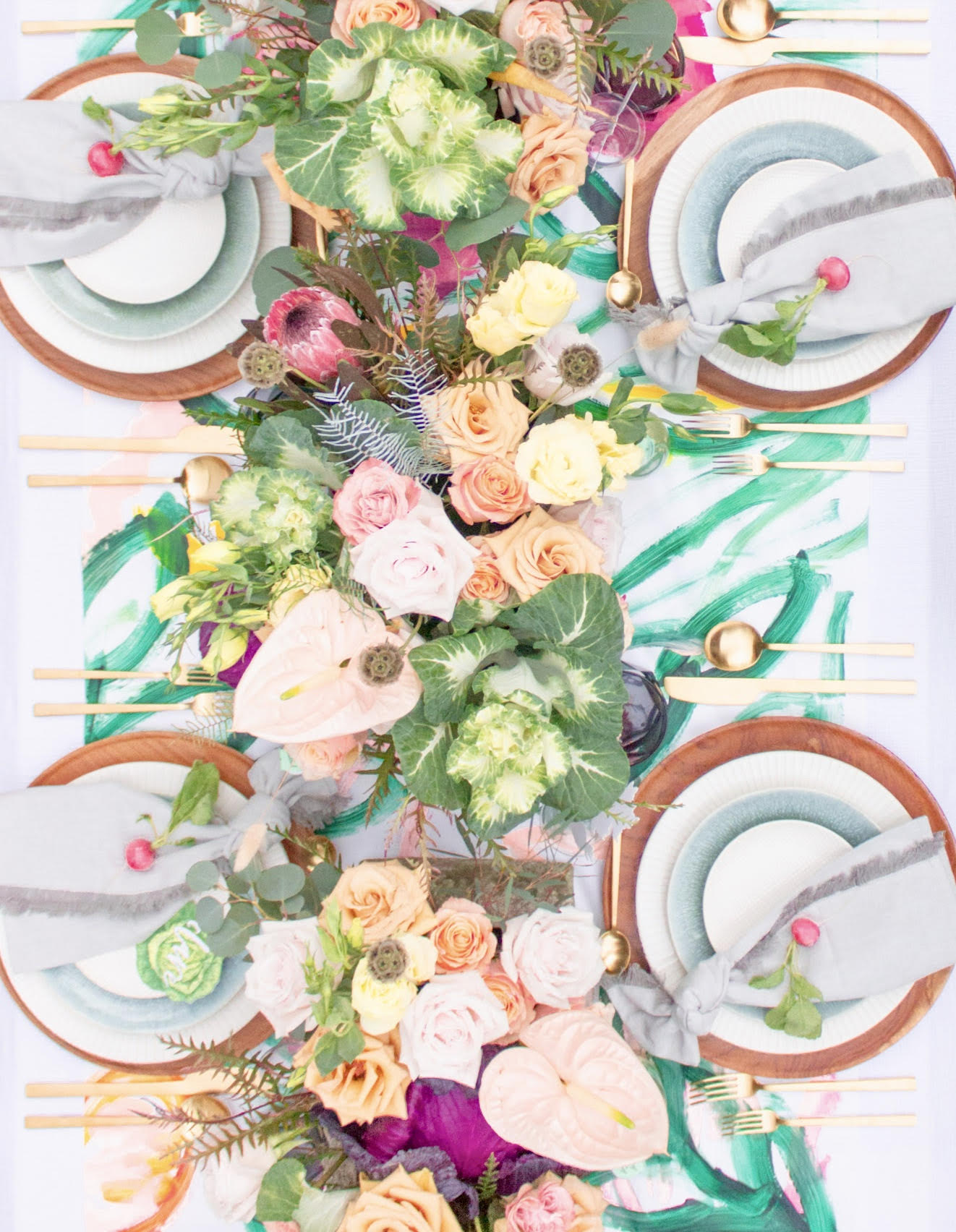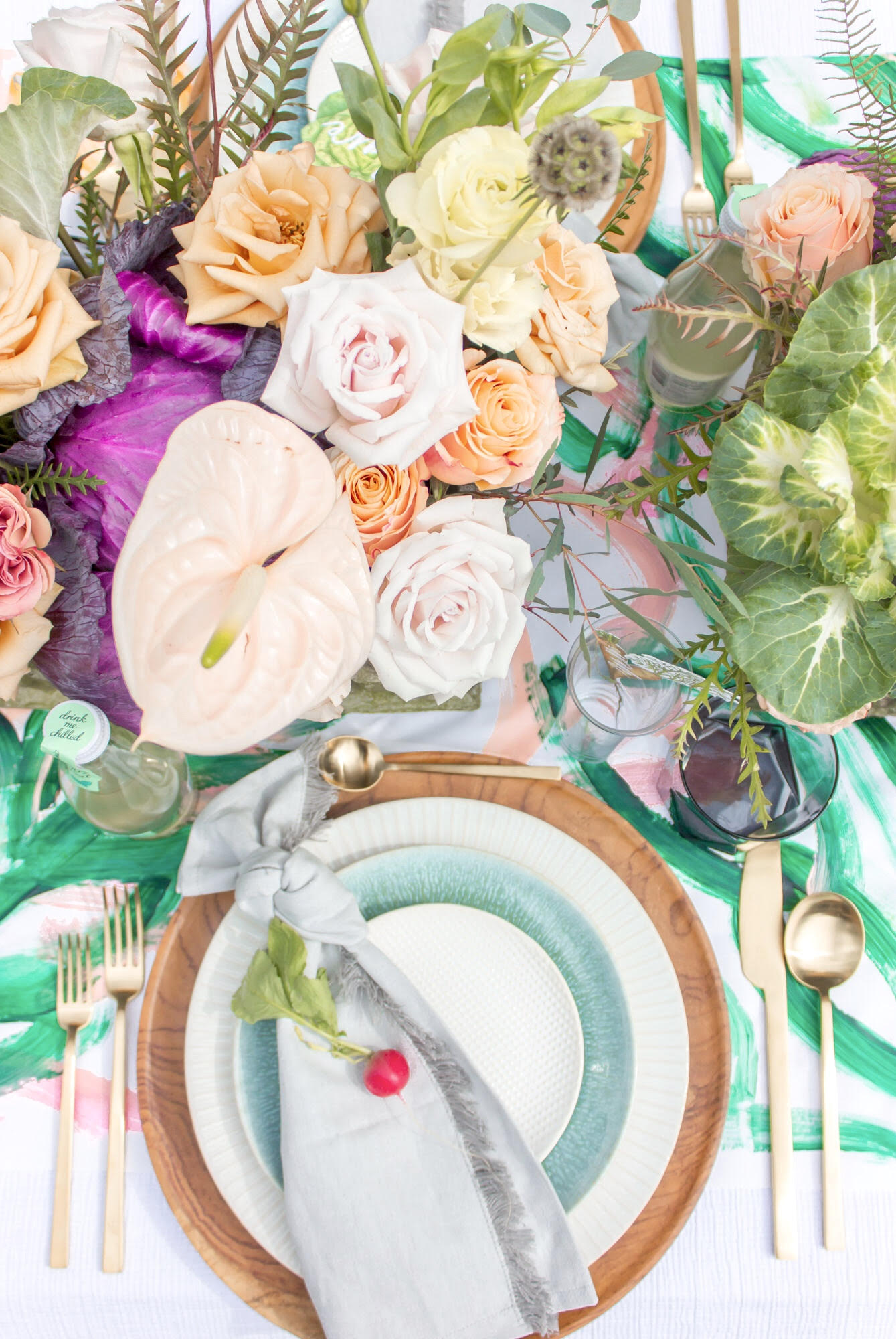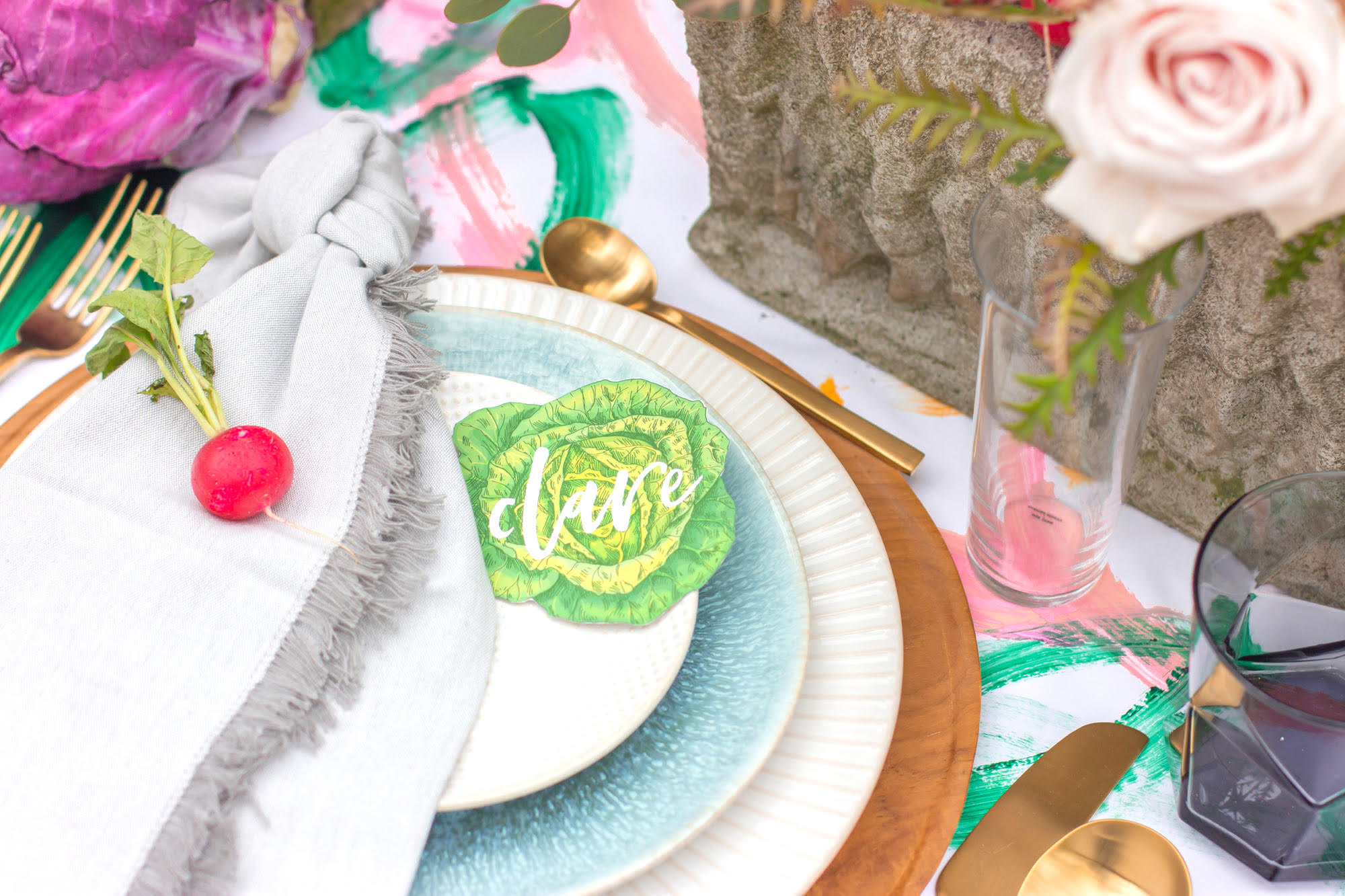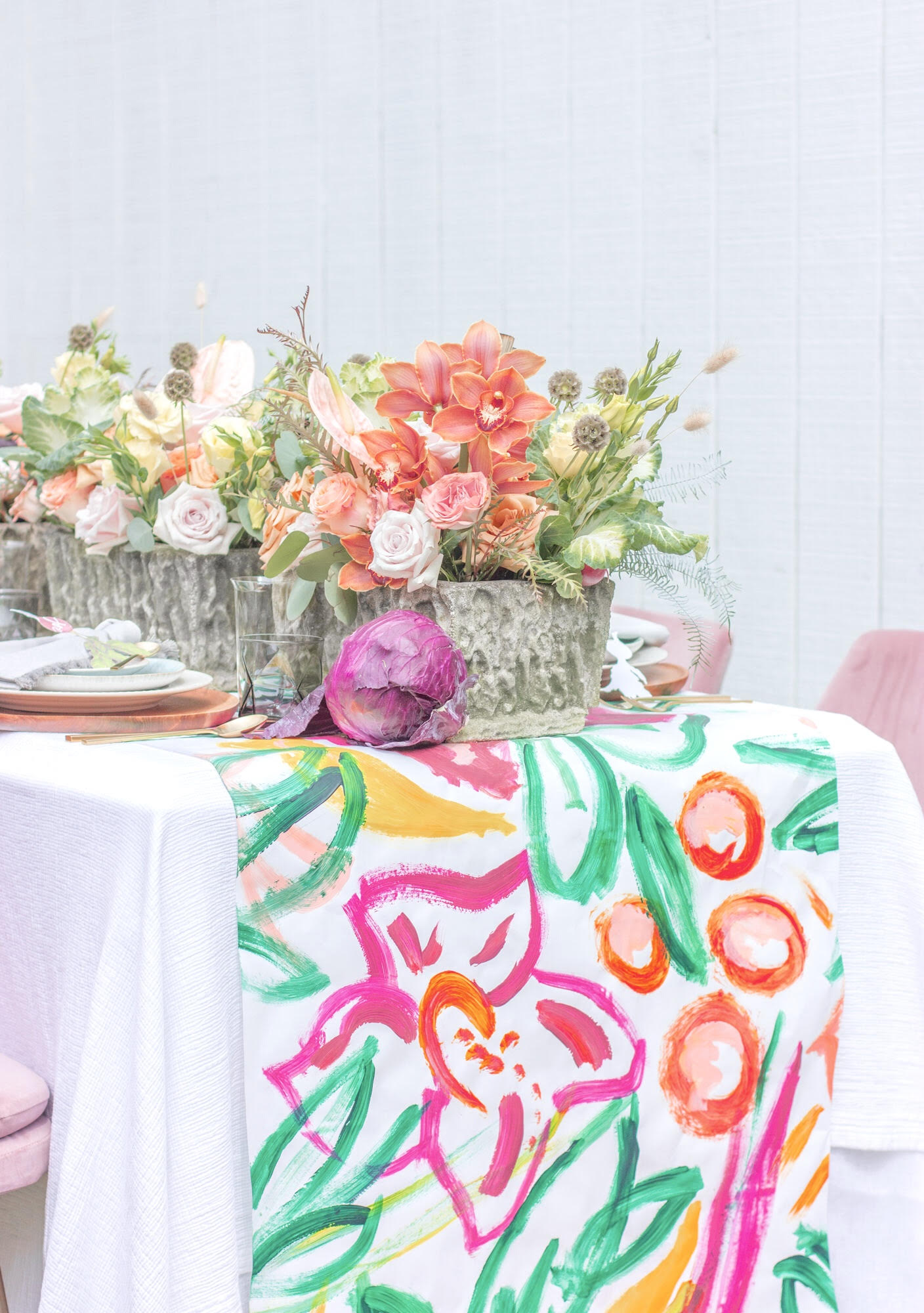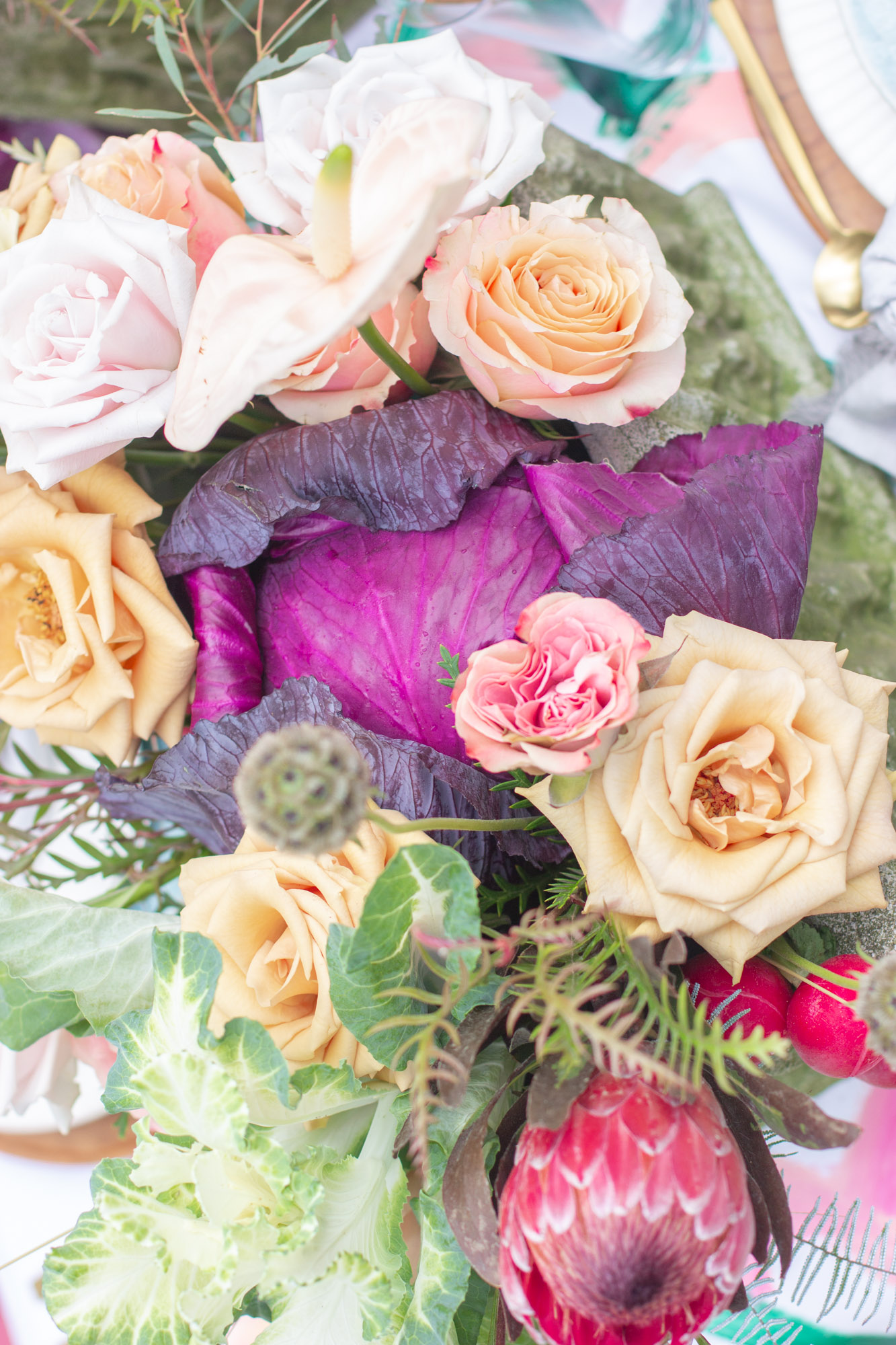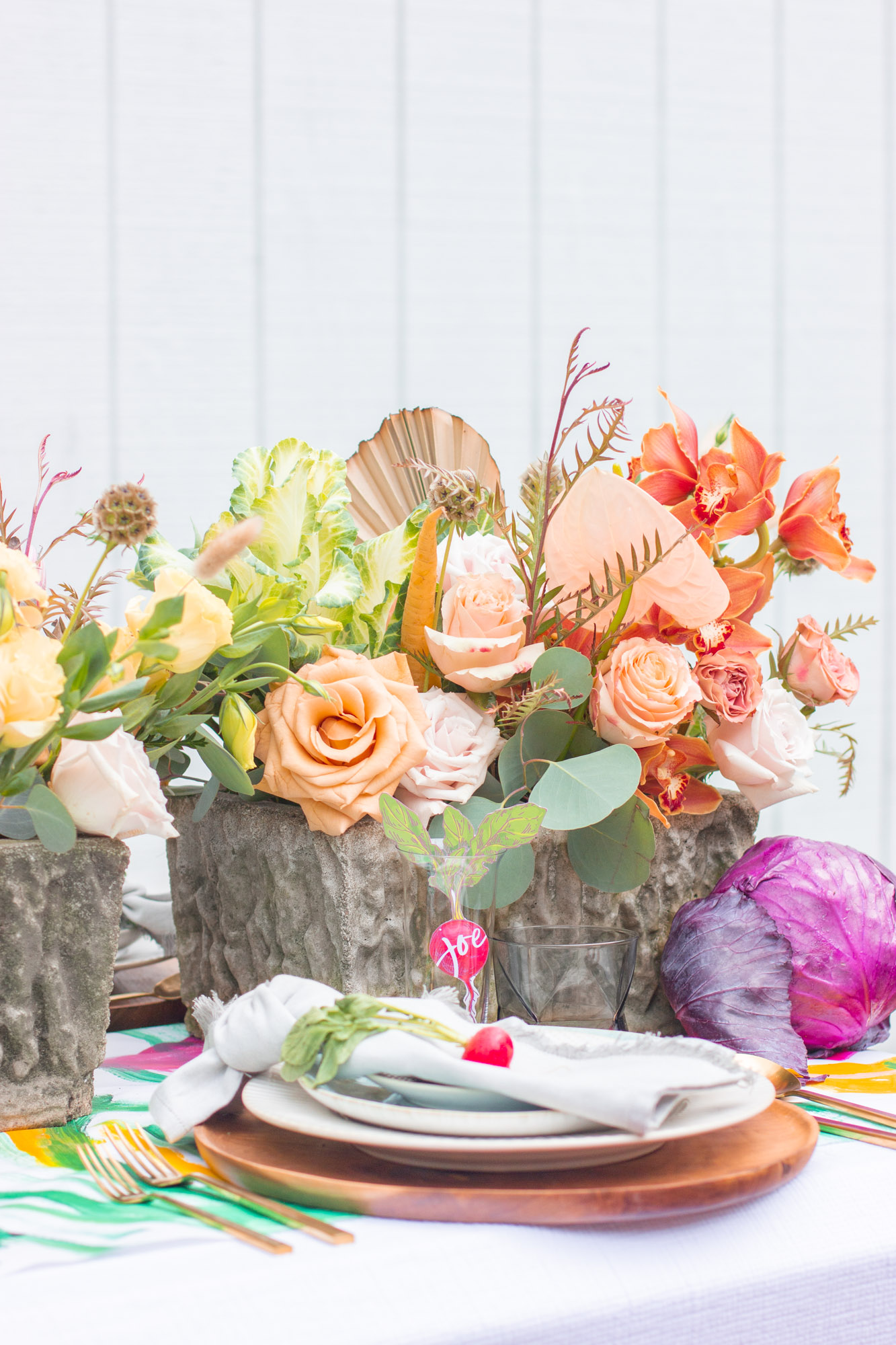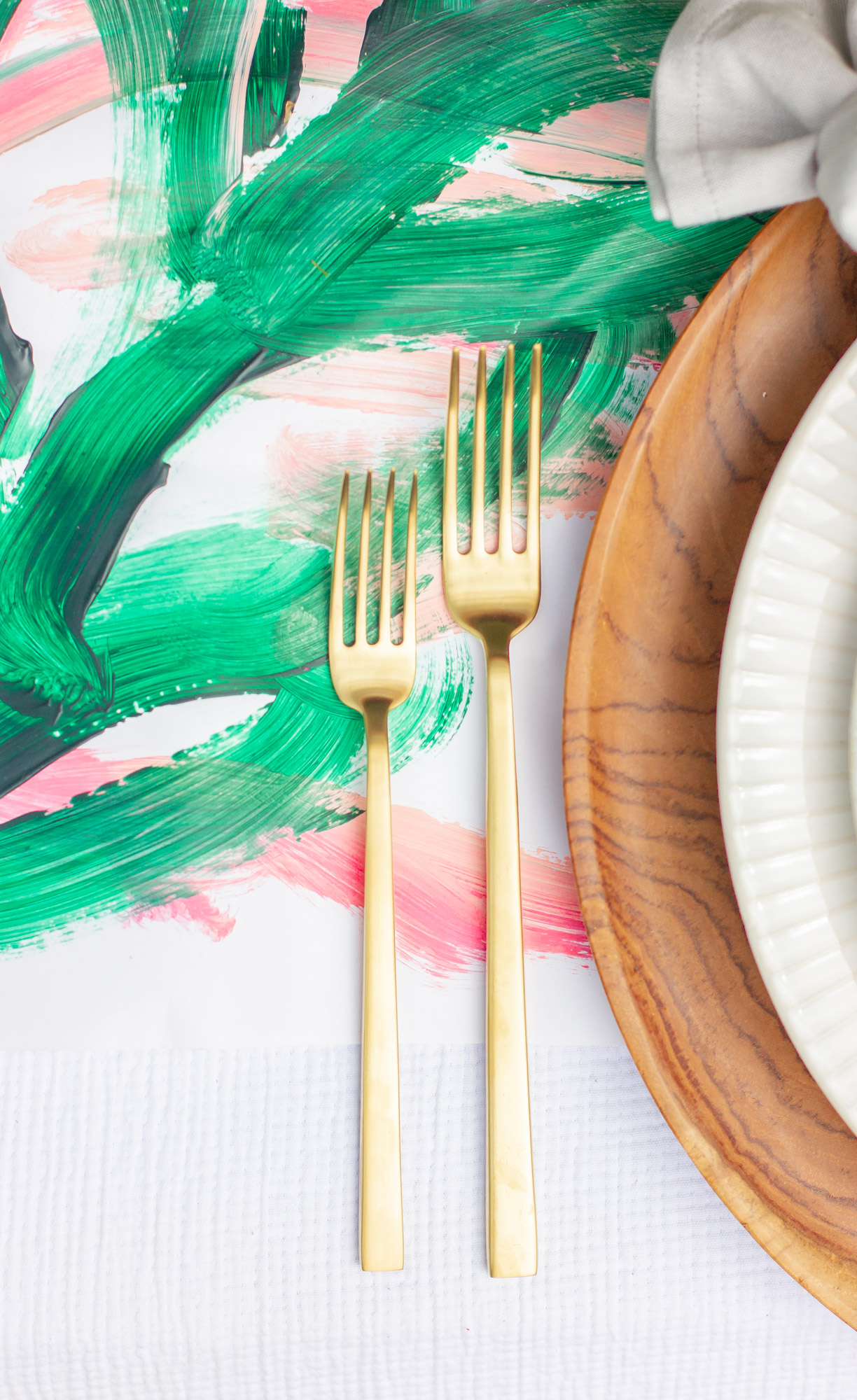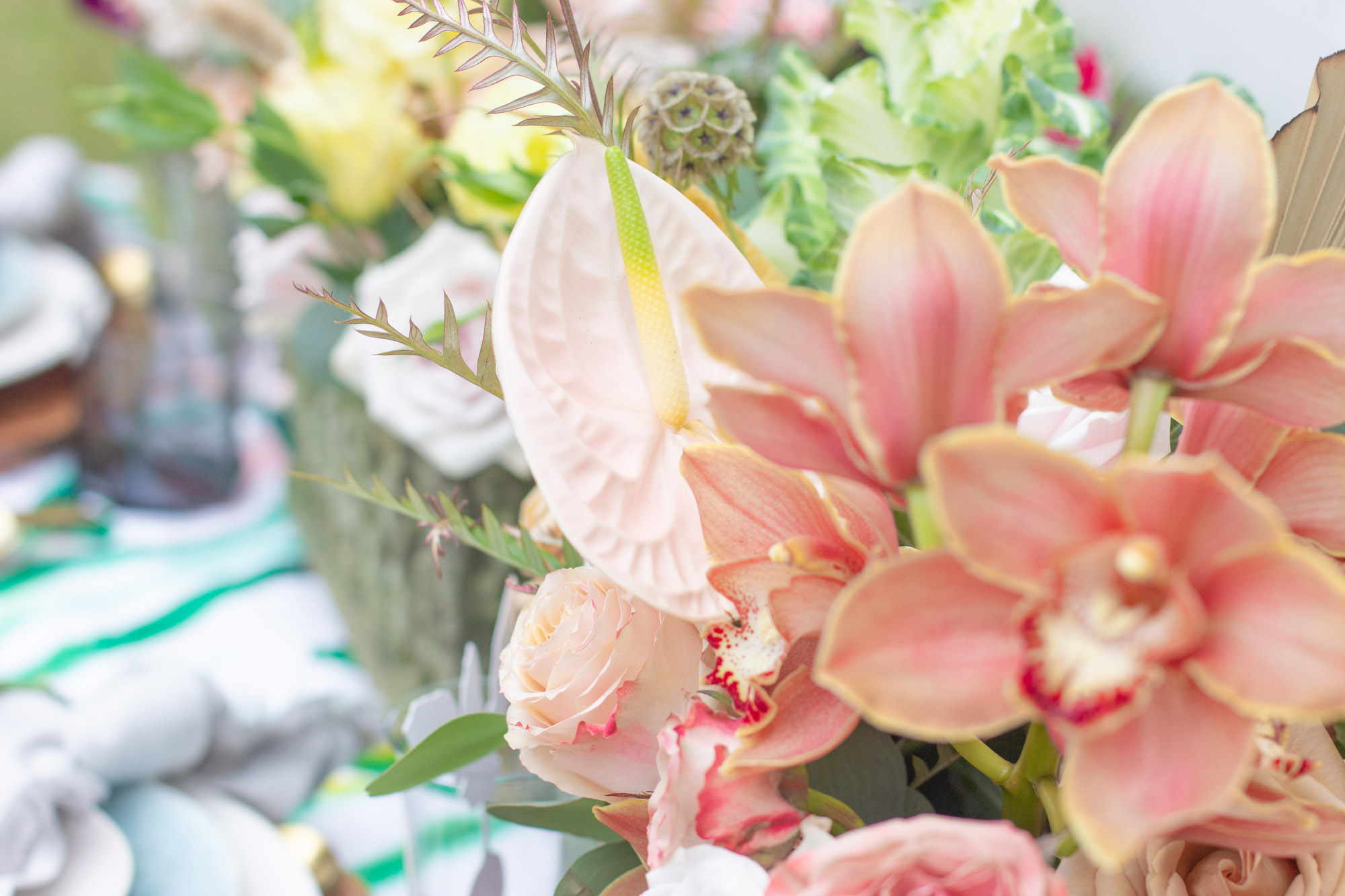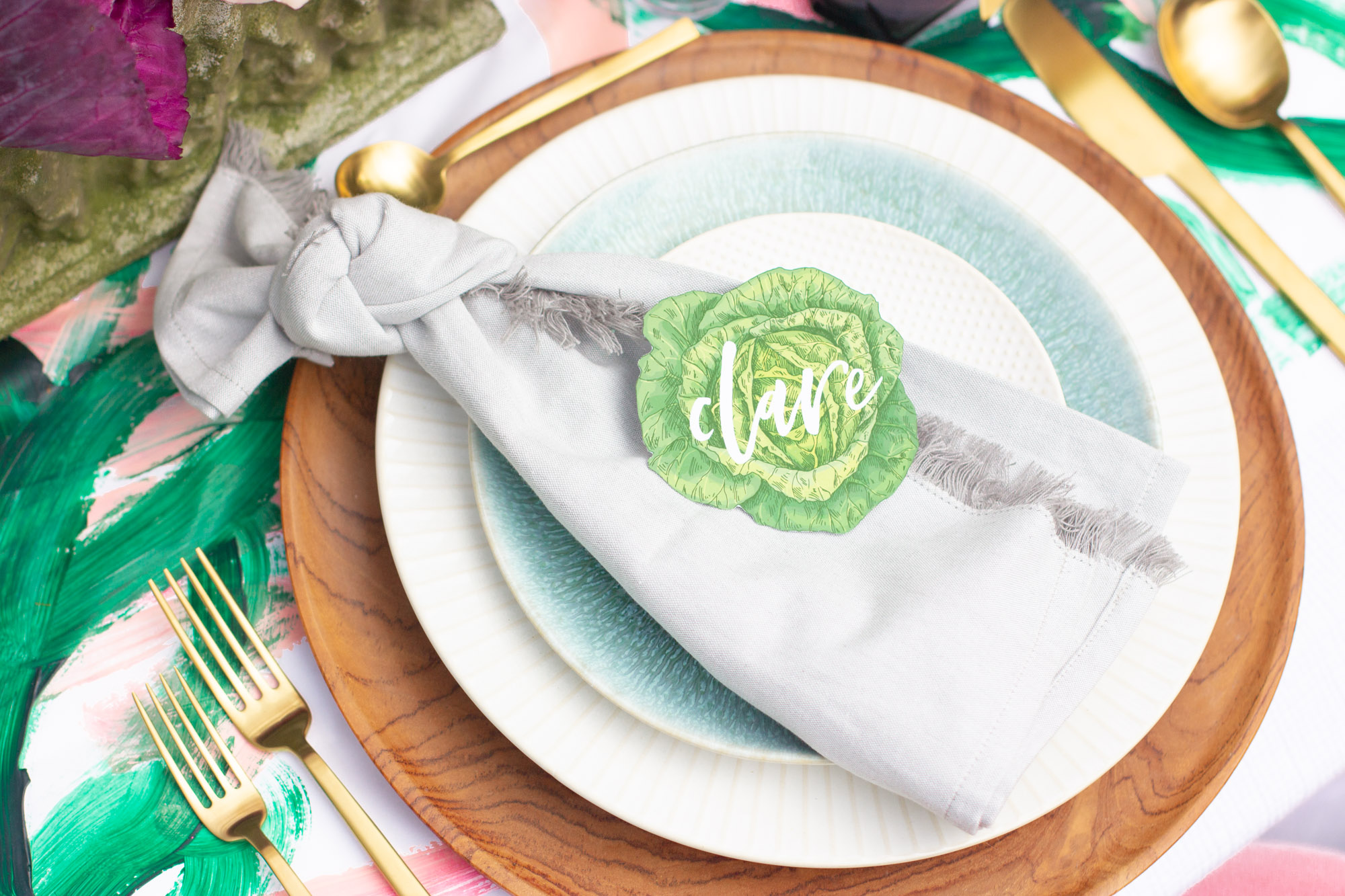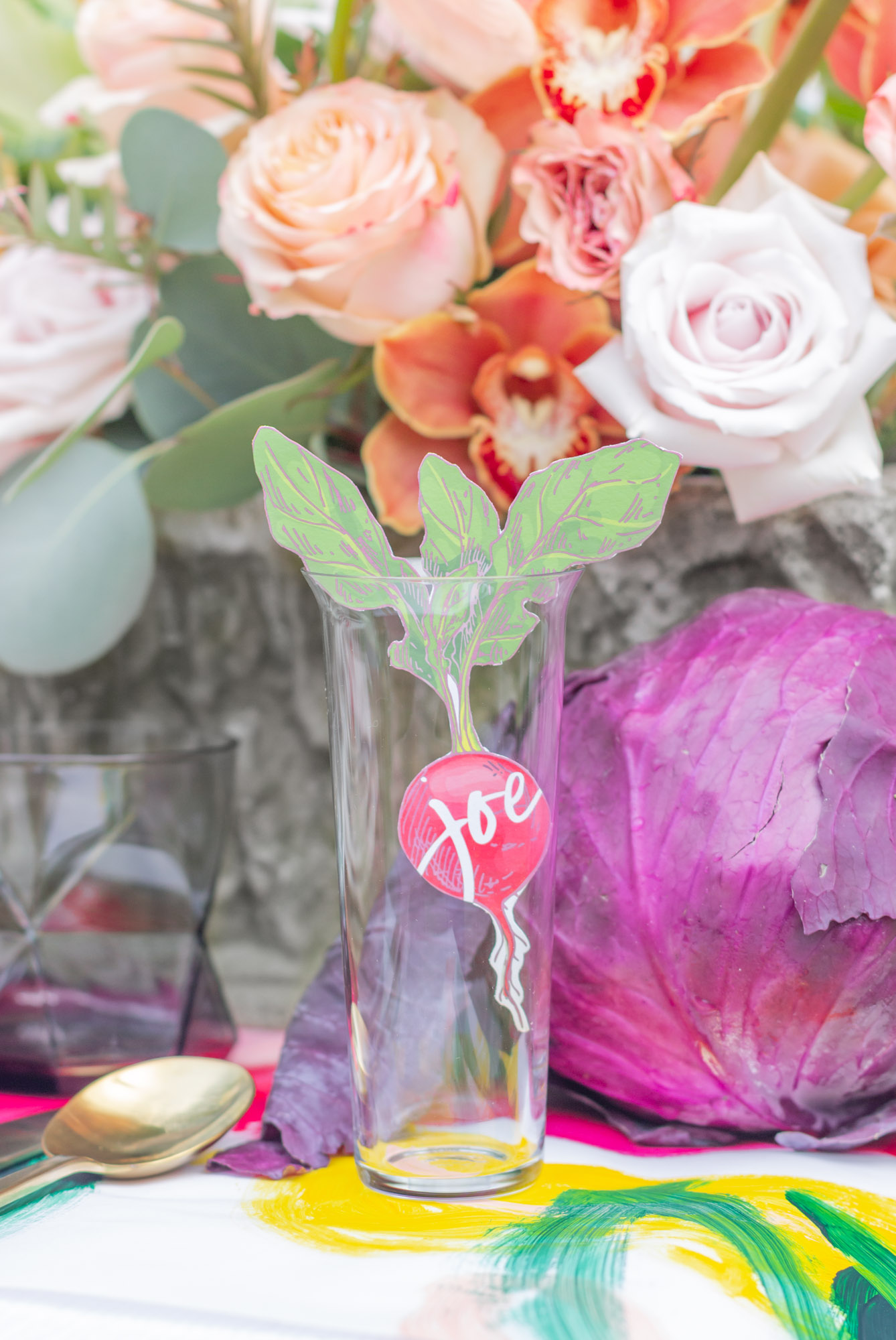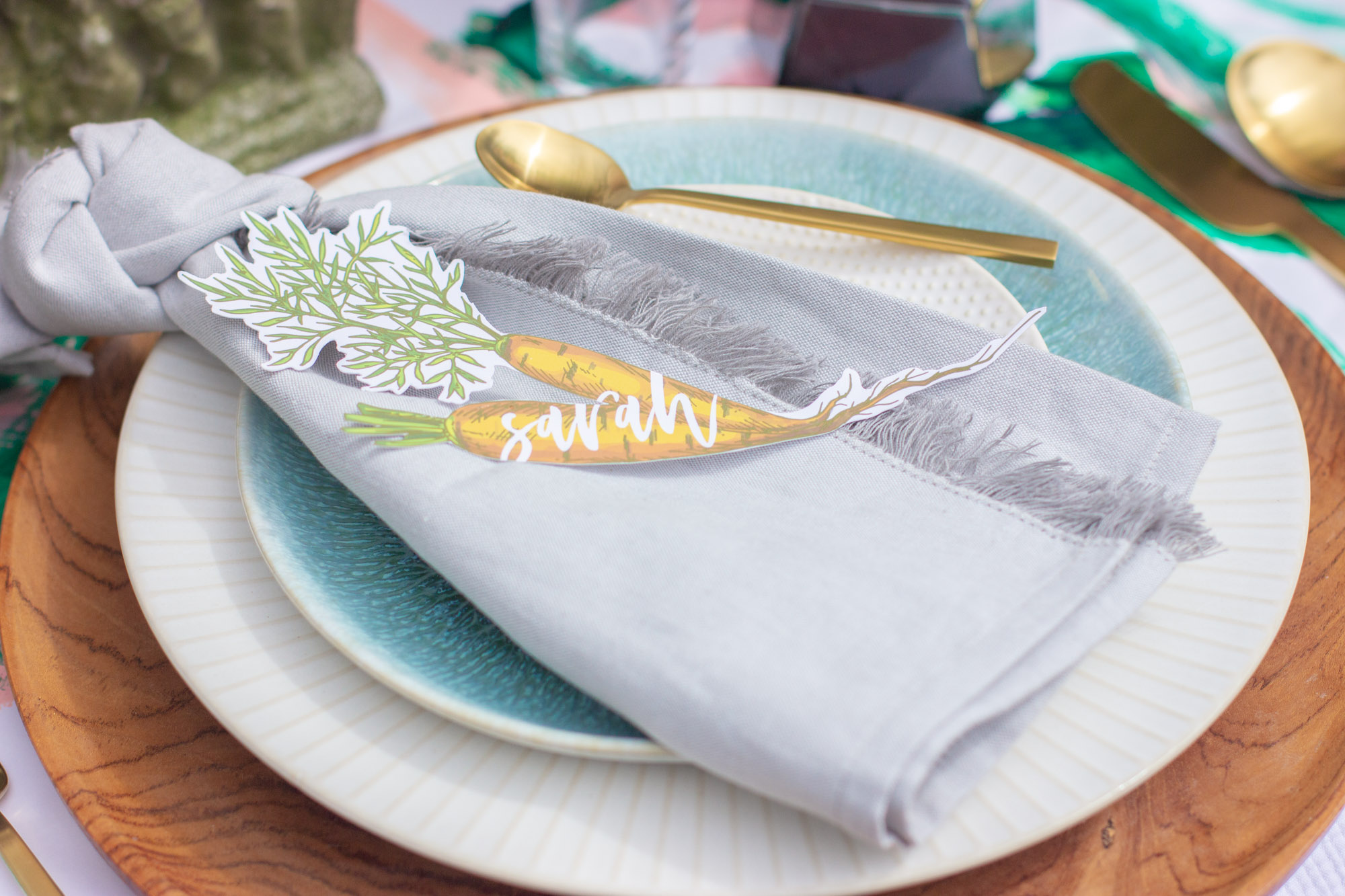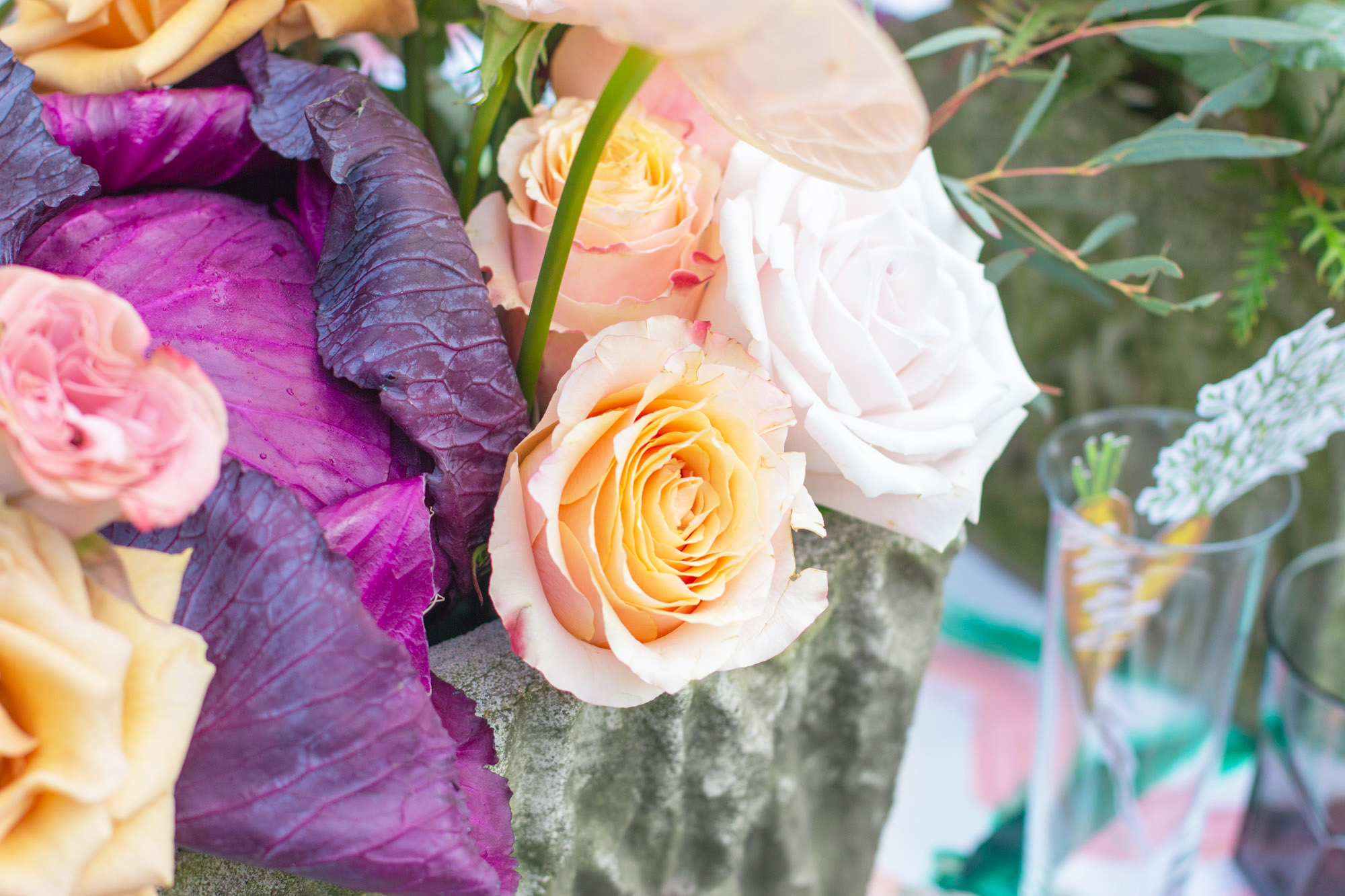 ---
Styling & Floral Design
Lustre Theory
Place Settings & Chairs
West Elm Virginia Beach
Flowers
Bloominous