---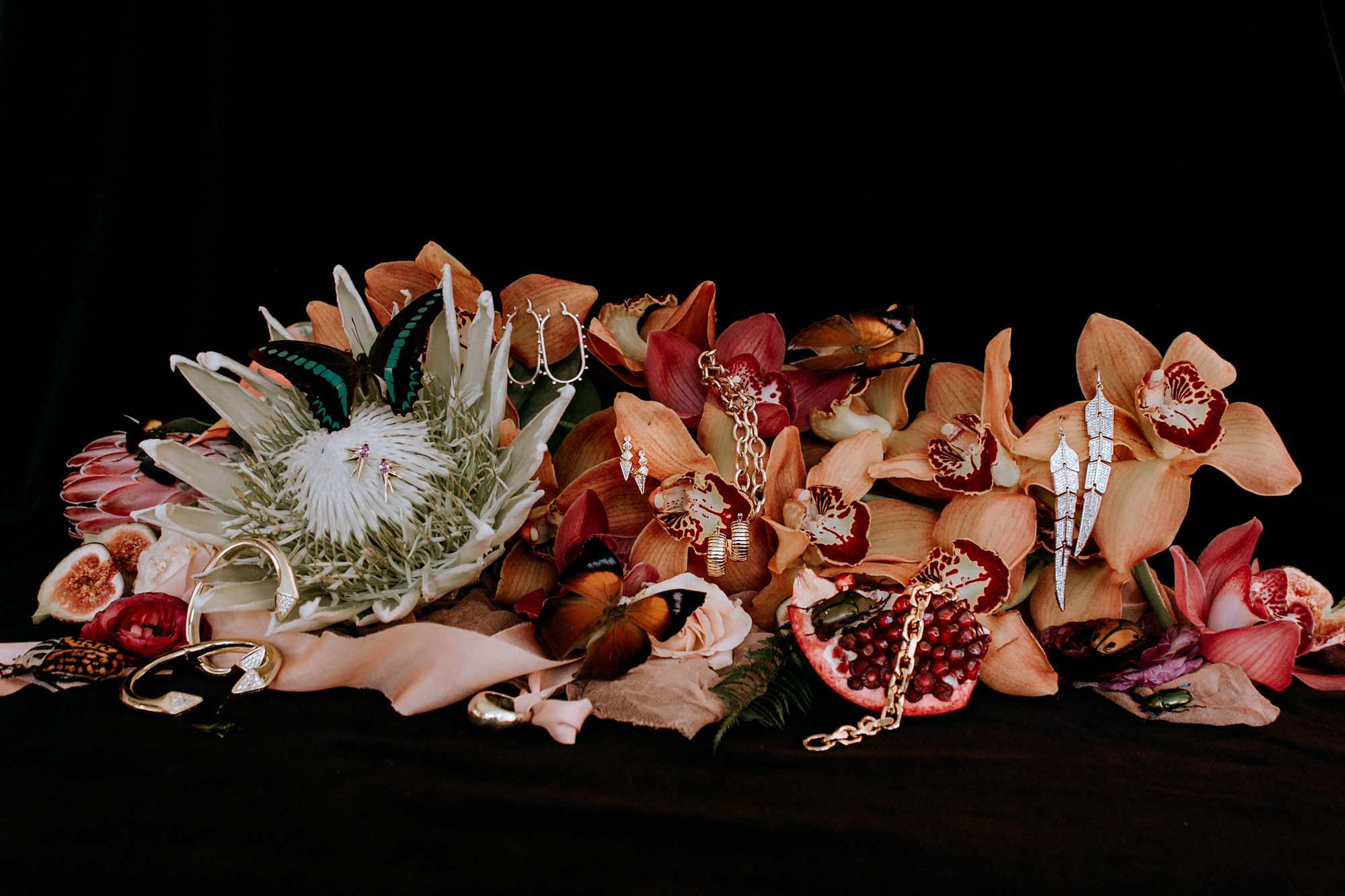 ---
This jewelry styling project for Khaos by Kate Peris is all about exotic vibes and dark romantic tones. Kate wanted content she could share on social and her website that would embrace the sexy and mysterious vibe of her jewelry designs.
When you get a client that understands your creative ideas and trusts your vision amazing things can happen. I wanted to create something with a unique edge for this product shoot. If you follow along with my work you know that much of what I create has a lighter, airier feel to it. This is very different and there is A LOT to look at.
I chose a wide variety of dried insects and florals so that each image is it's own textured paradise. The wooden tray was an incredible antique find that helped add to the ambience and color pallet.
Elements I Used:
Black Velvet Backdrop
Cheese Cloth
Silk Ribbon
Vintage Carved Wood Tray
Live Florals
Dried Insects
Figs & pomegranate
Paper & Wax Seals
Styling / Design / Photography by Lustre Theory
---