---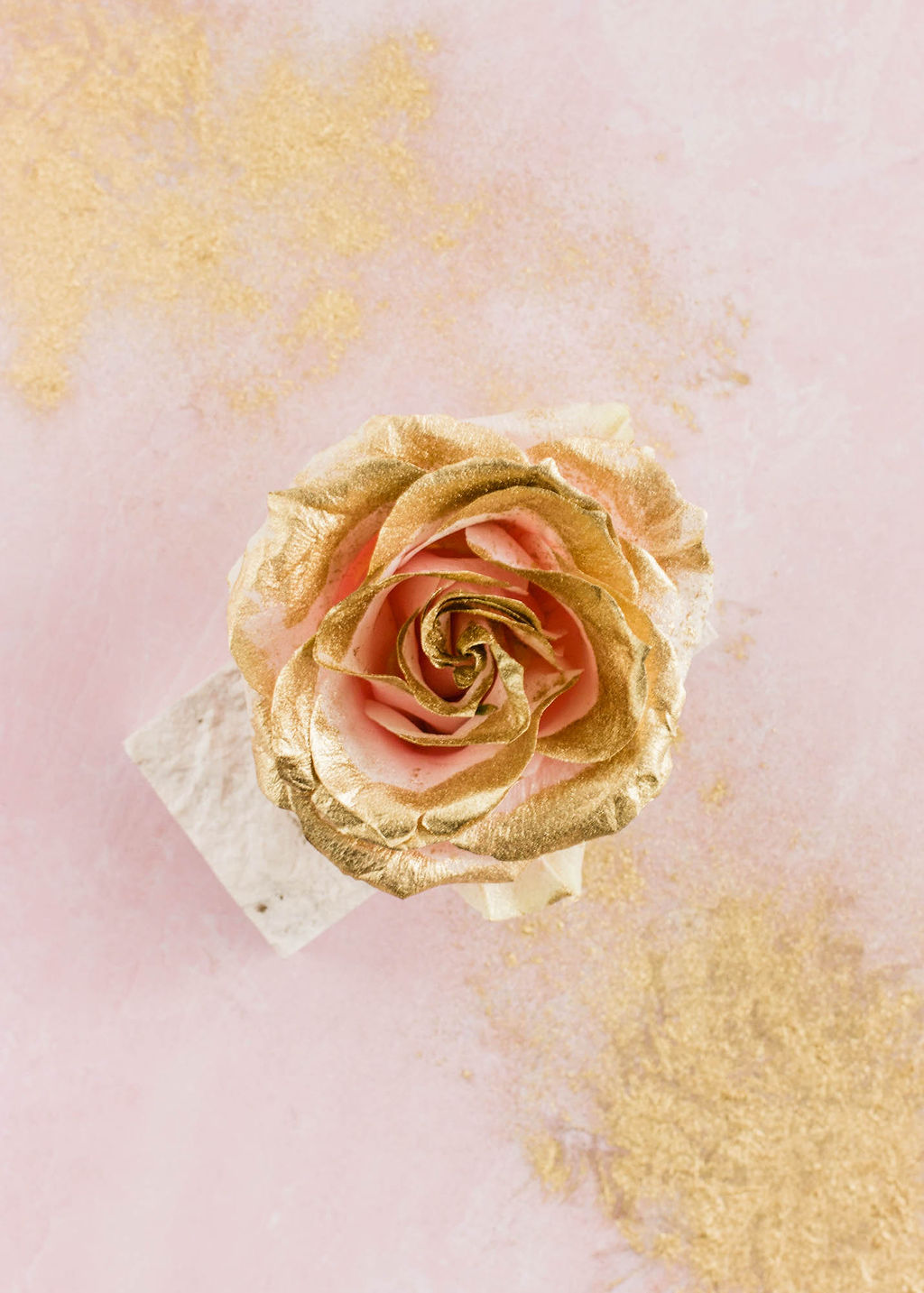 ---
These Feminine Pink + Gold Product Styling images were created for the very talented and internationally known floral cake artist, Angela Morrison.  Angela needed unique images for her new line of cake decoration products, gold powders, cutters and several other things.
Just like with every client I work with, my styling and images speak to their needs and branding. Angela's products and website have a pink and gold color theme. I knew I wanted to incorporate those colors with soft floral textures. The loose gold powder was also a fun addition to the images along with some very interesting stone pieces that have amazing color and texture. I even had some fun with some trickier staging for this image below. I wanted to create affect the bottles were hanging in mid air.
Angela creates completely life like flowers, but all out of edible elements. It was an honor to help her with this project to help promote her new product line as she teaches other to hone their craft.
If you would like to work with me to create some product magic – you see my different packages here.
---