Galentine's Day falls on Feb. 13 and is a day to celebrate all the lovely ladies in your life, because let's be honest, we don't celebrate each other enough! In honor of this fabulous female event I've created a very special table top styling inspiration shoot for you below! Wow your friends with this high color fun, Galentine's Day Party Table Decor. Of course any of these ideas could be used for a more traditional Valentine's Day Table decor design.
I went with a watercolor ombré theme for this design that comes through in both the floral runner and hand painted watercolor background for the table. The pink ombré watercolor wash is running opposites sides of the table giving a unique color affect. The florals start with a deeper coral color and end with white roses.
When you're designing a table, you don't always have to follow the rules! You'll notice that my plates are not perfectly stacked and my flatware is also offset and sitting on the dinner plate. This table has a unique, quirky quality to it and making everything just a bit informal adds to that.
Special Detail Tip : Each cutie tangerine has a special leaf tag held in place with a different earring stud! Rather than just using a simple pin for holding a place card in or a tag, this is an easy way to add some flair. 
---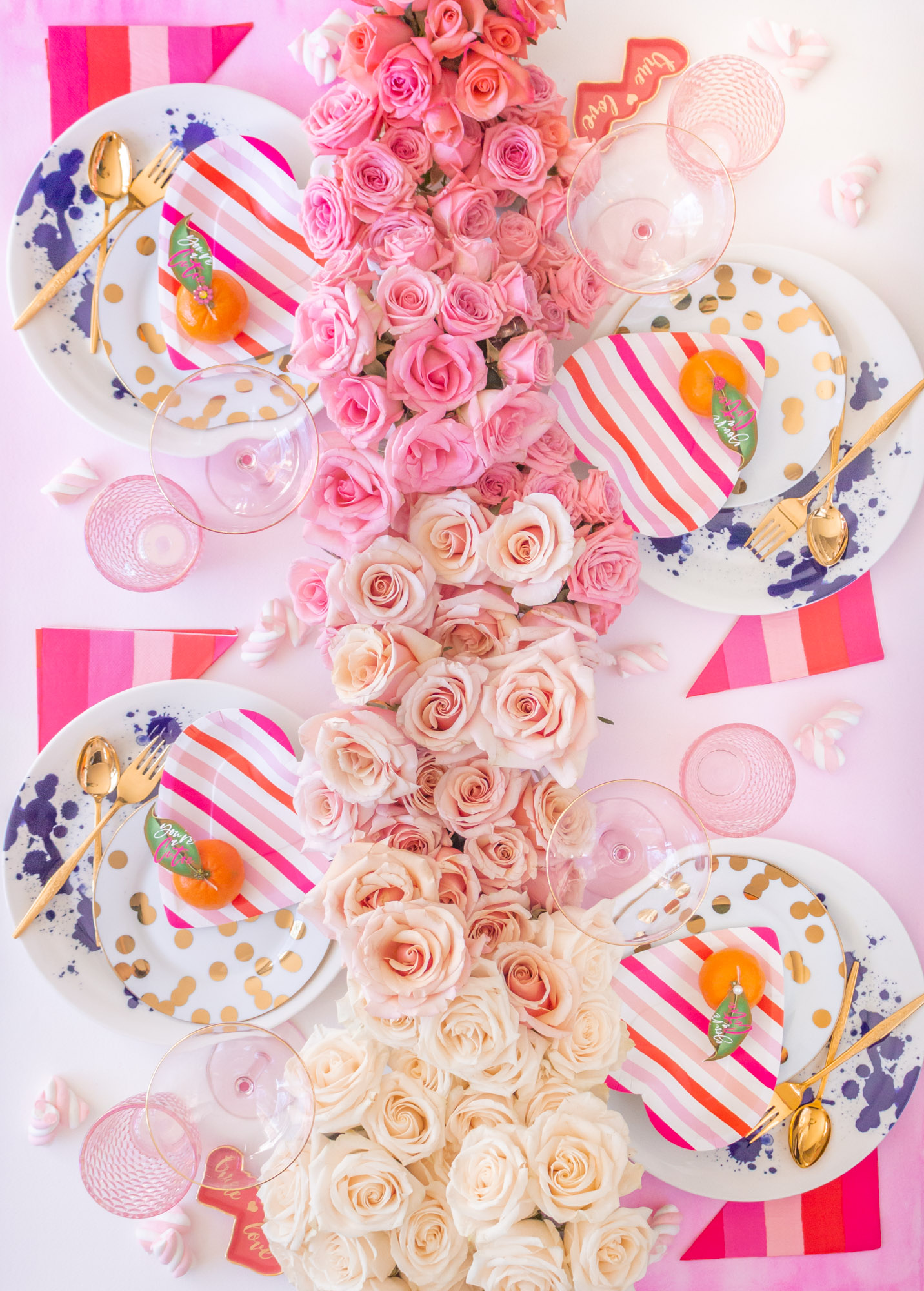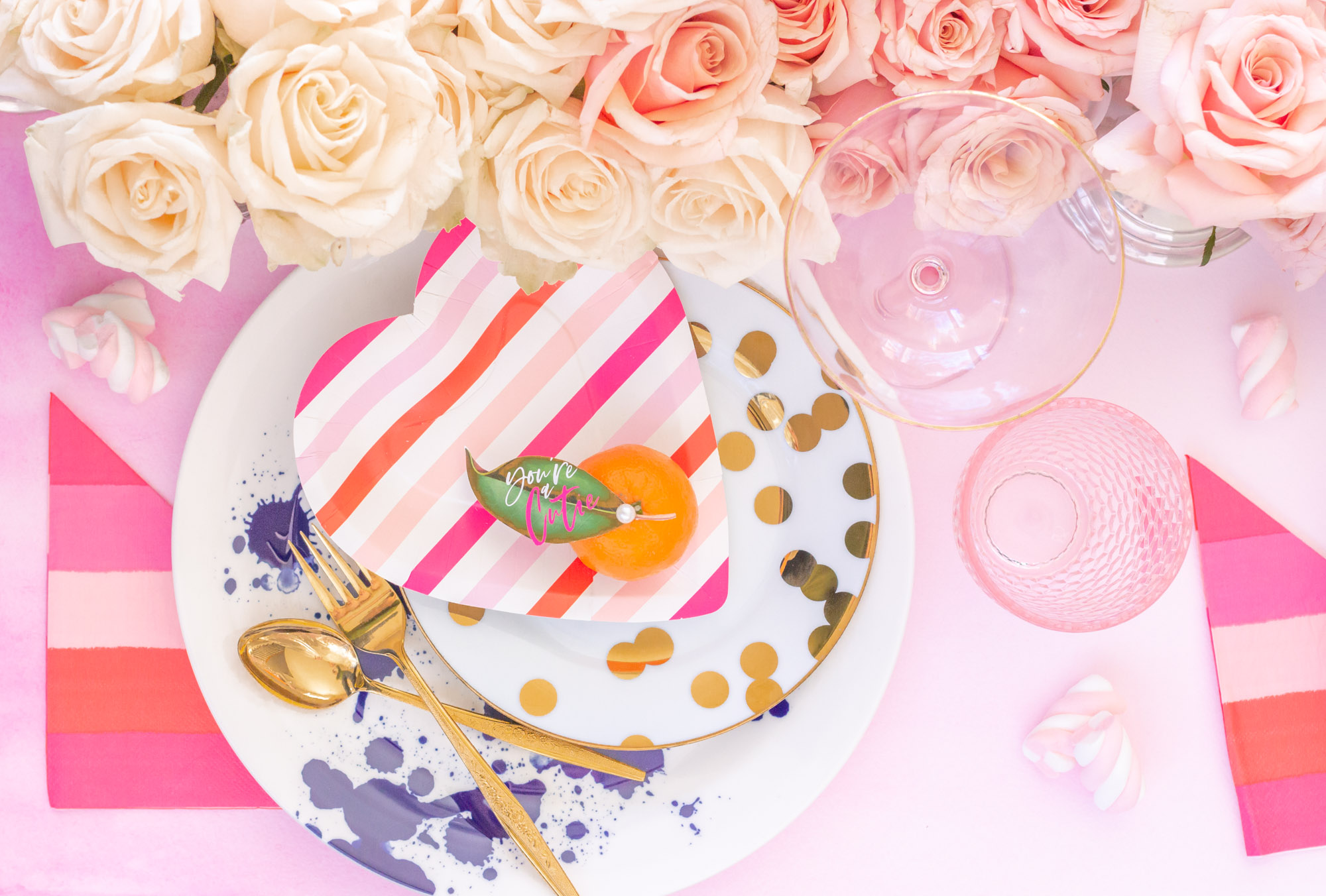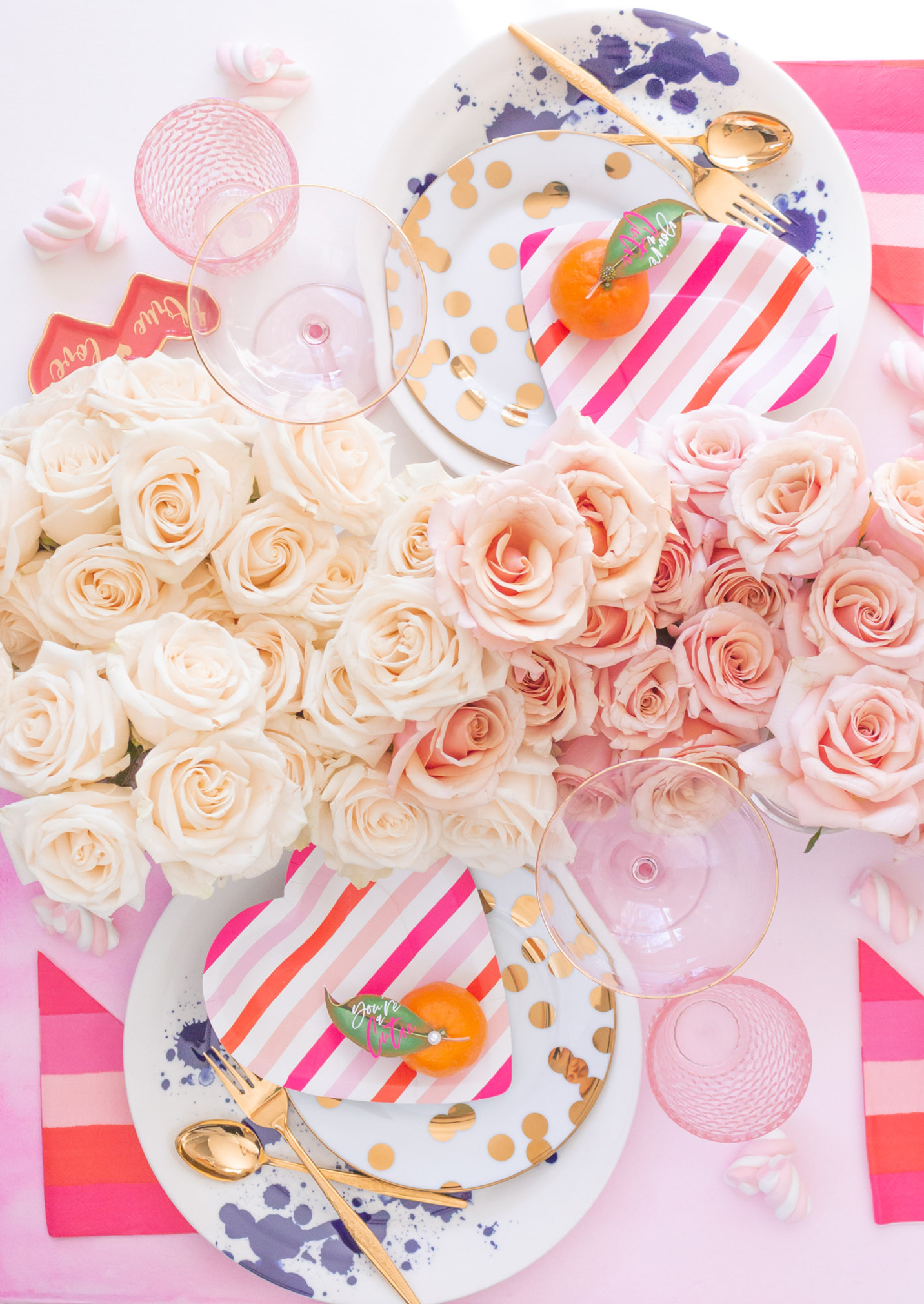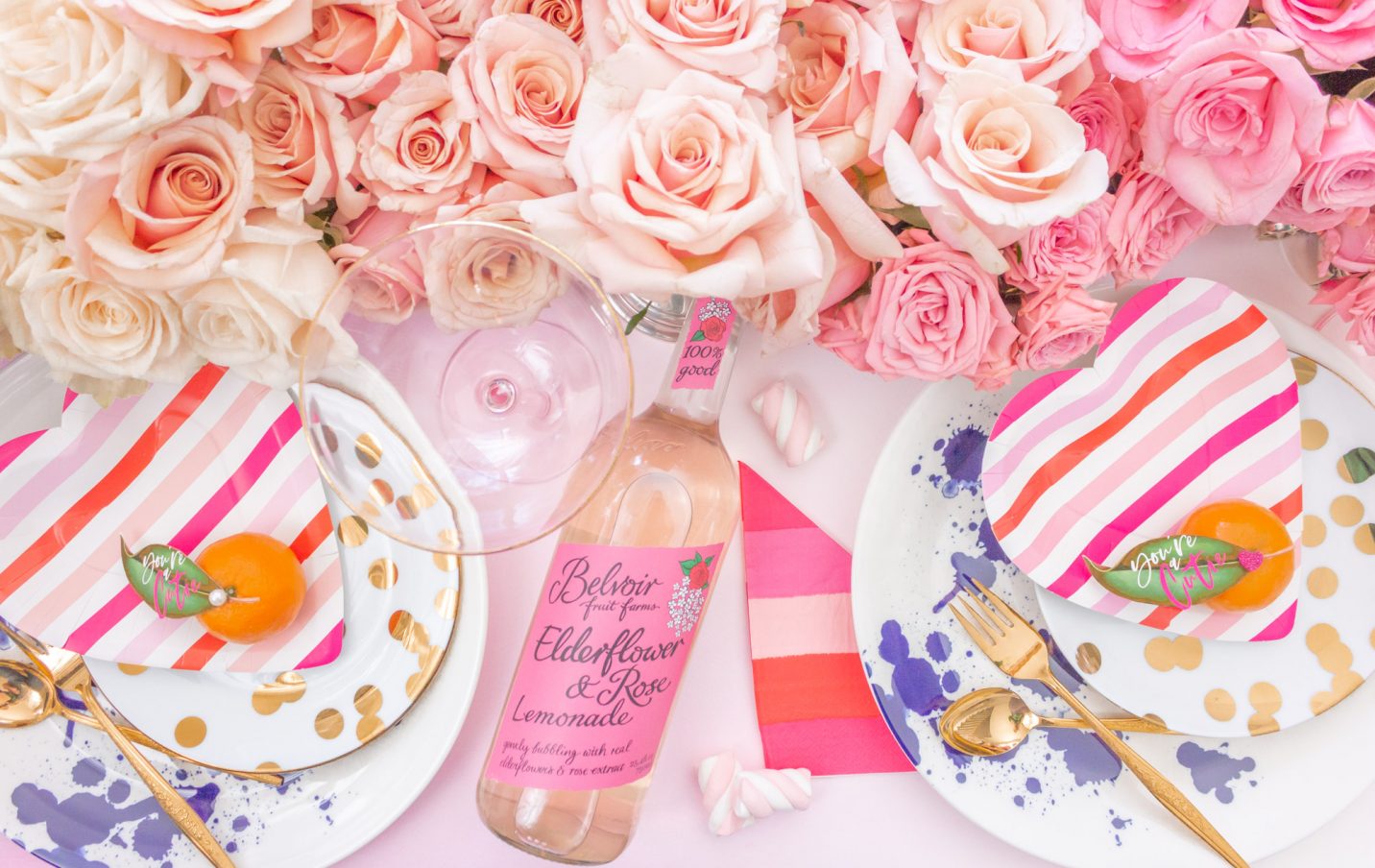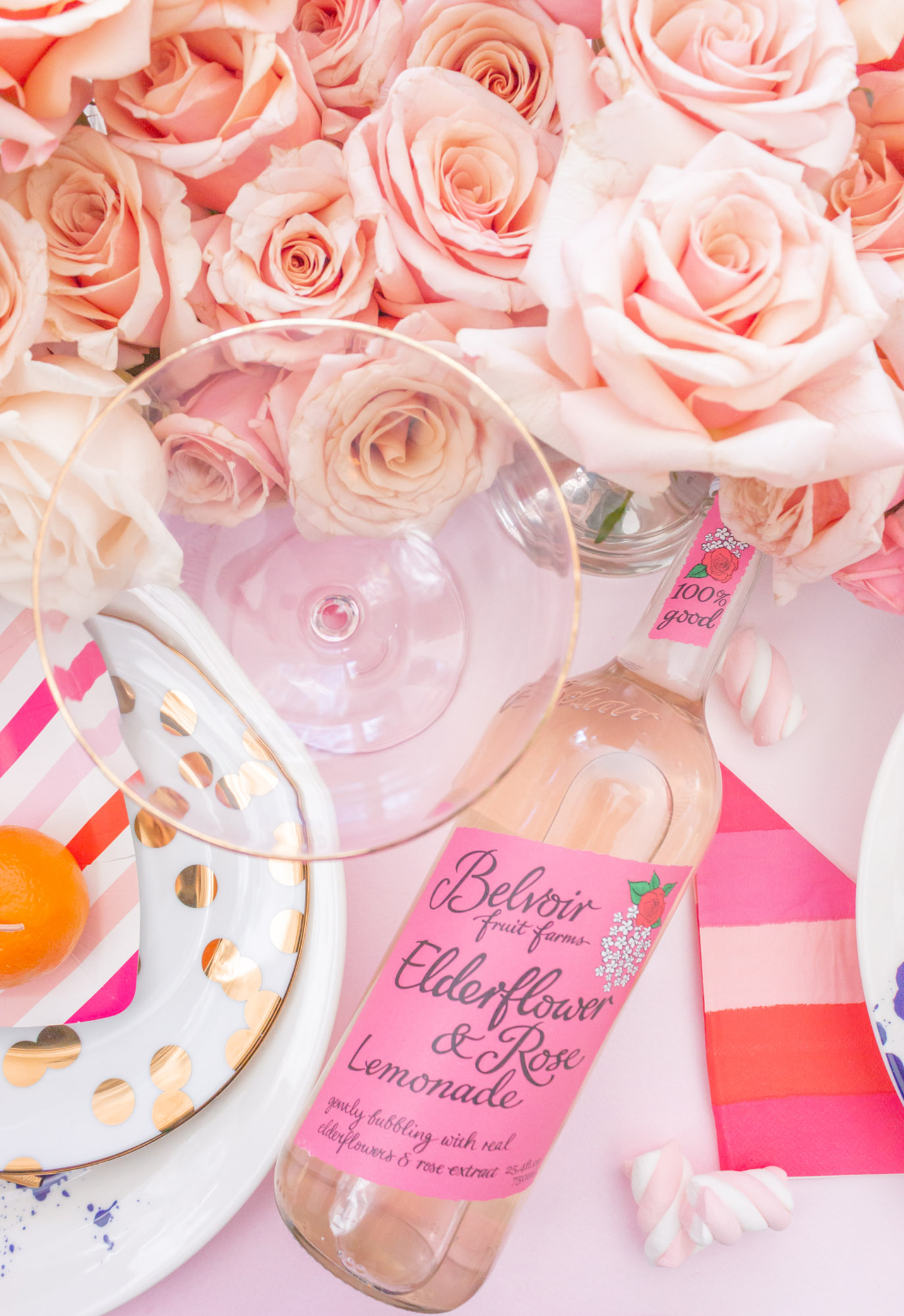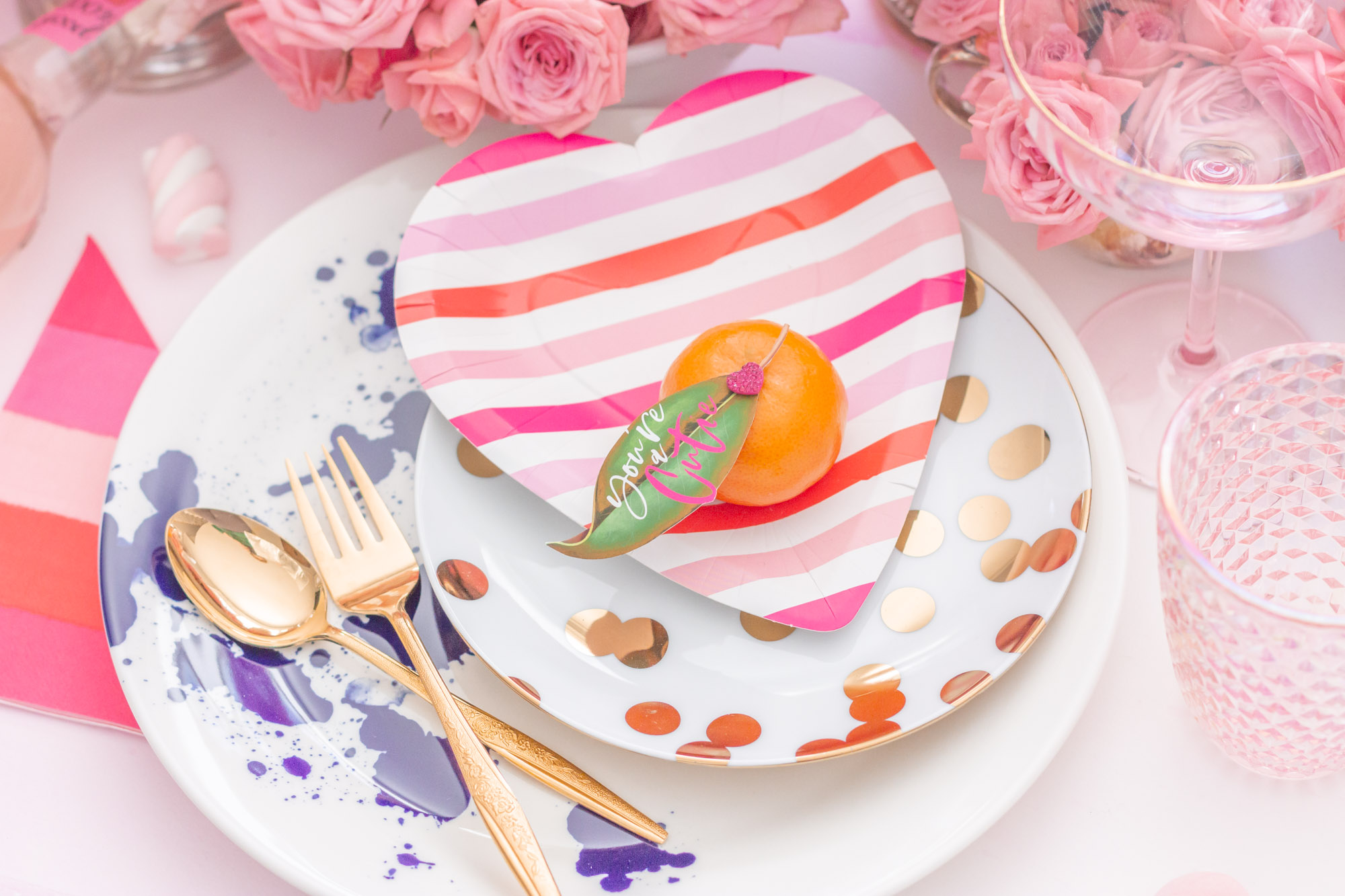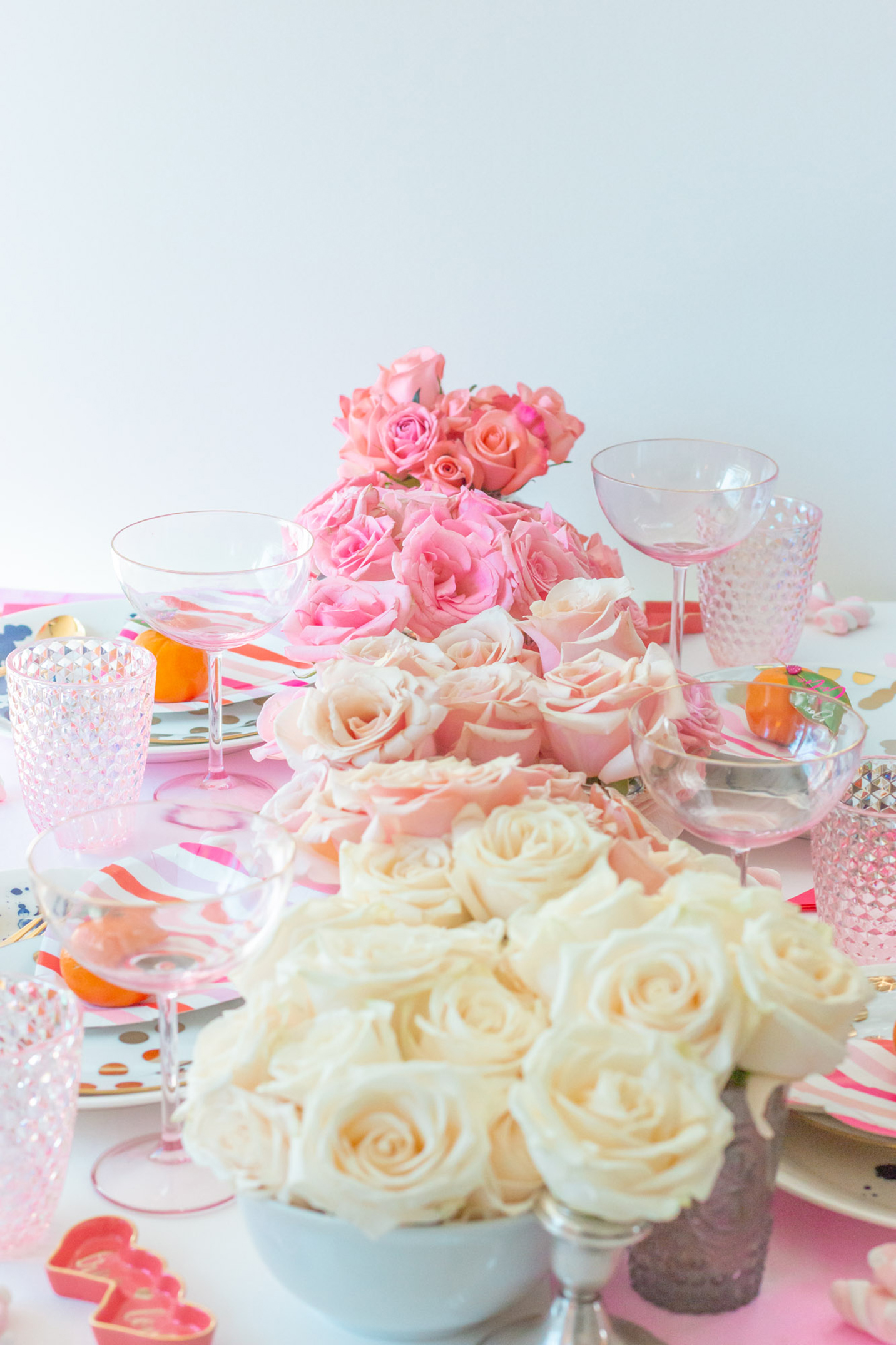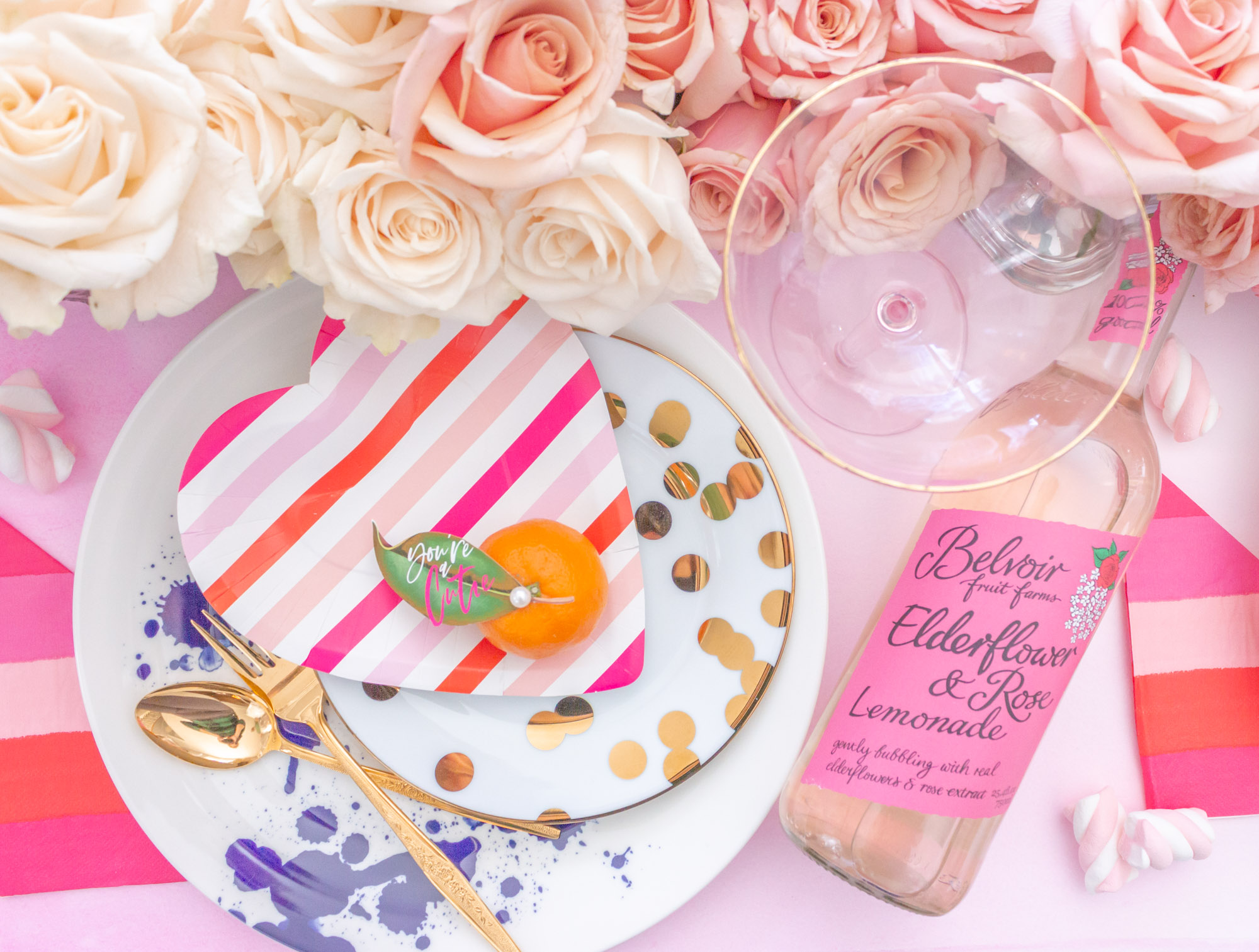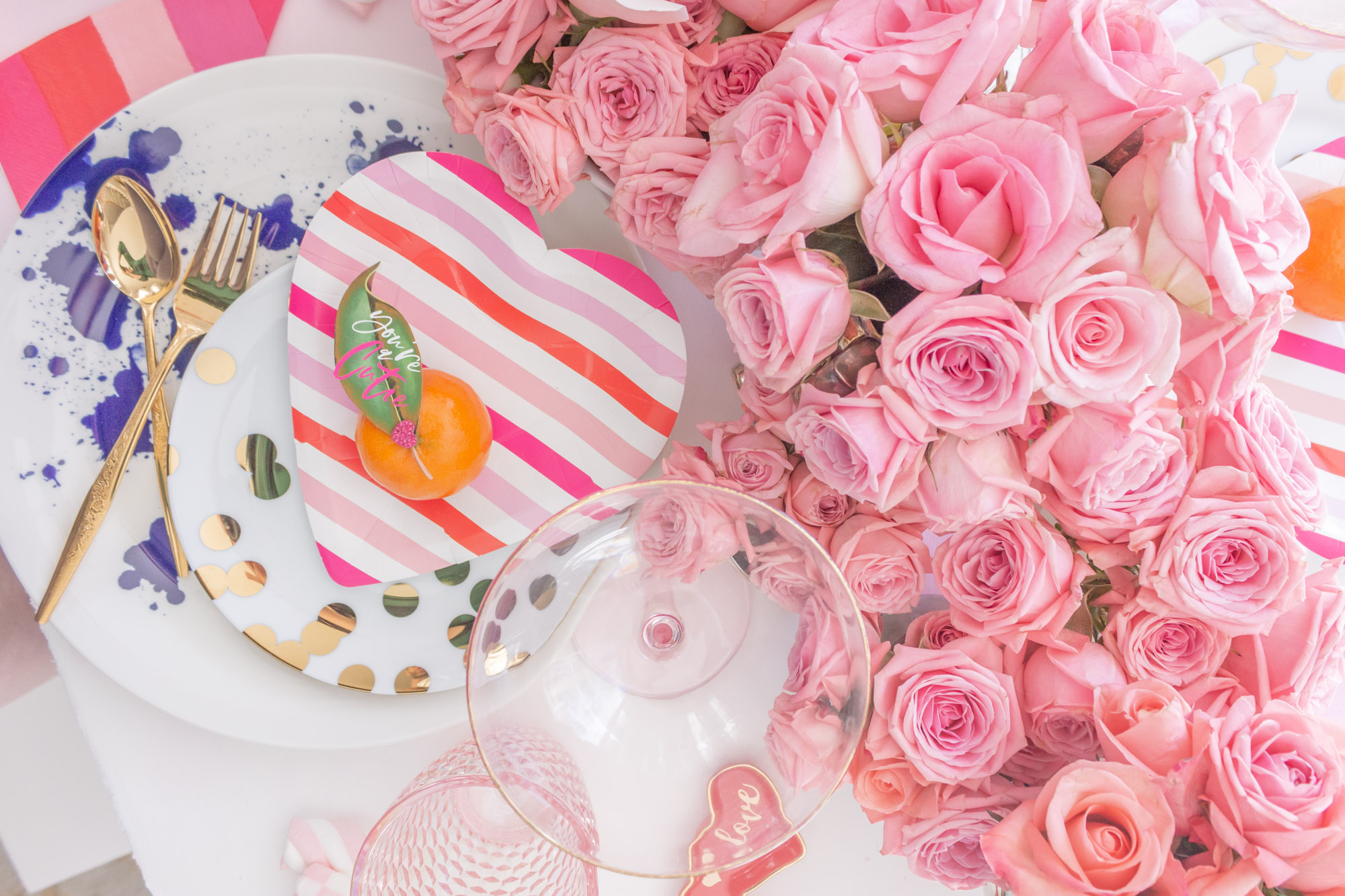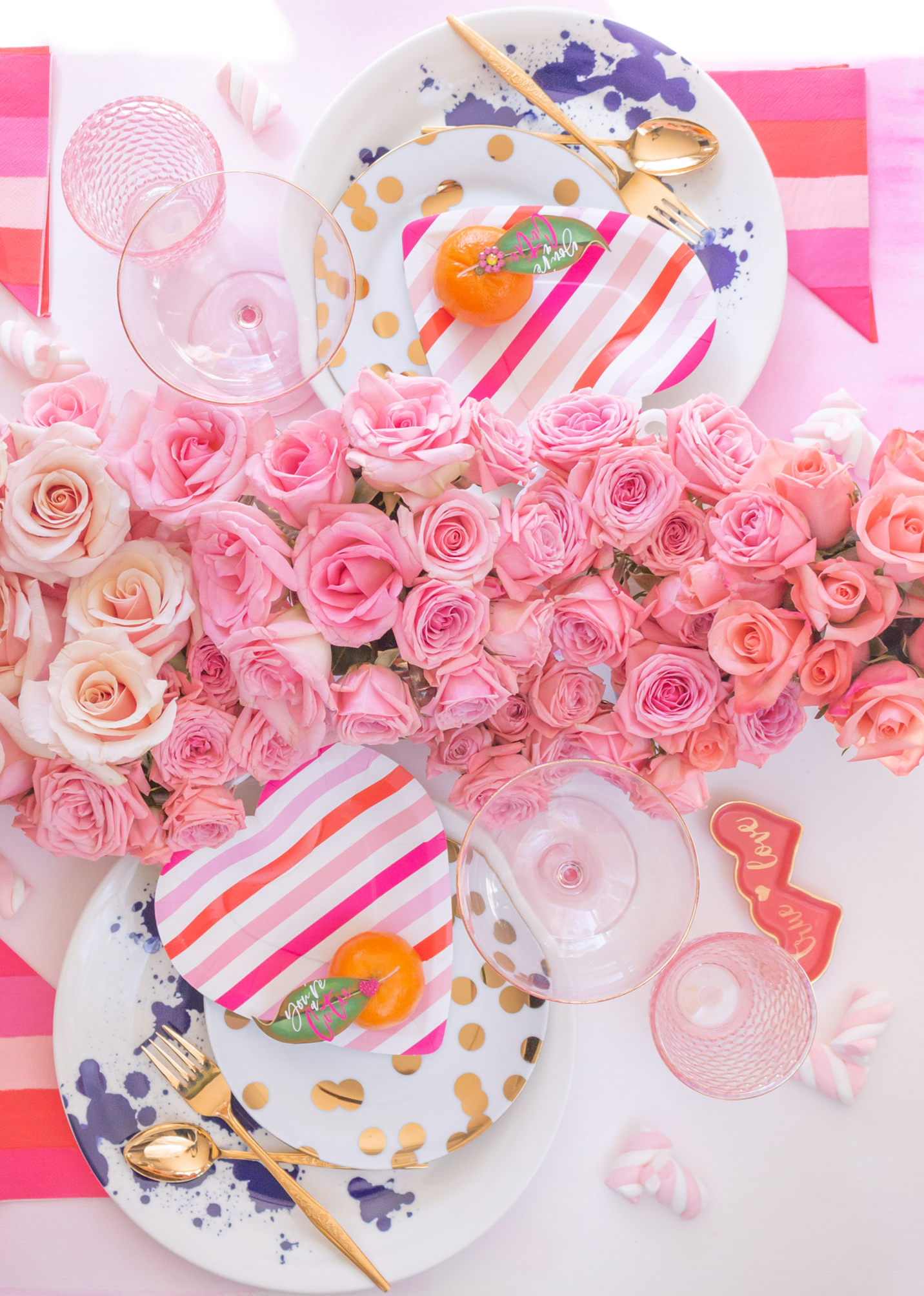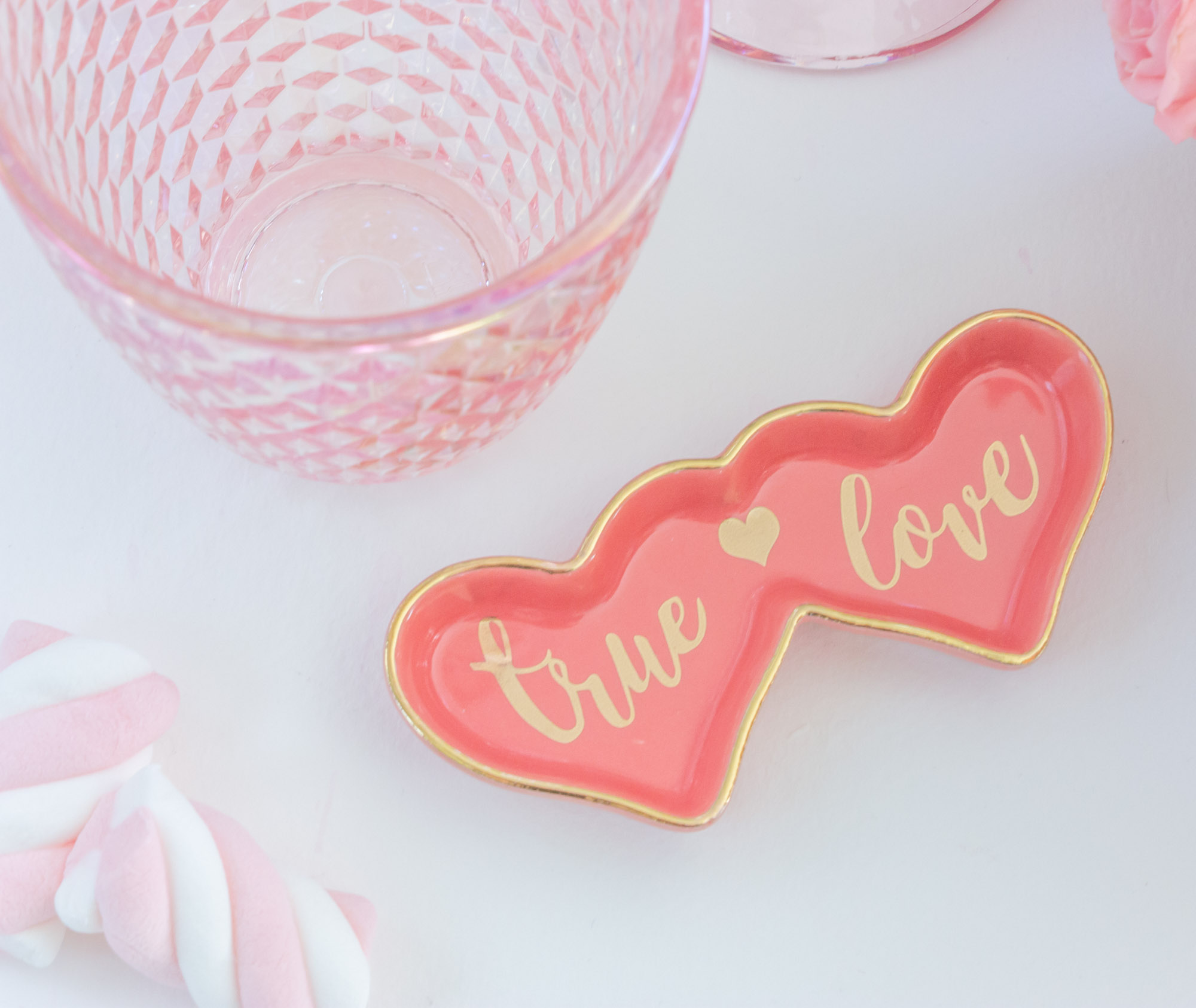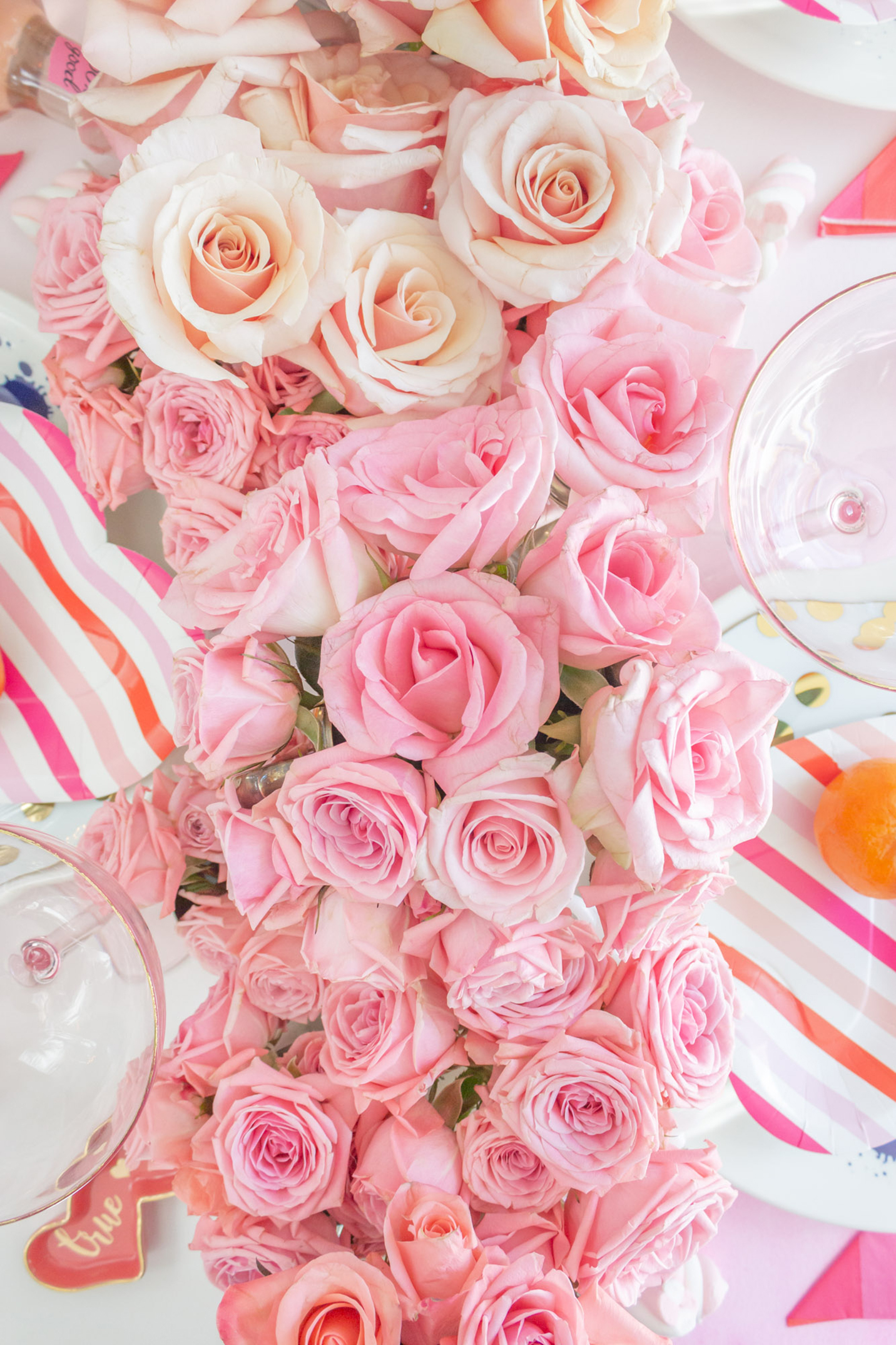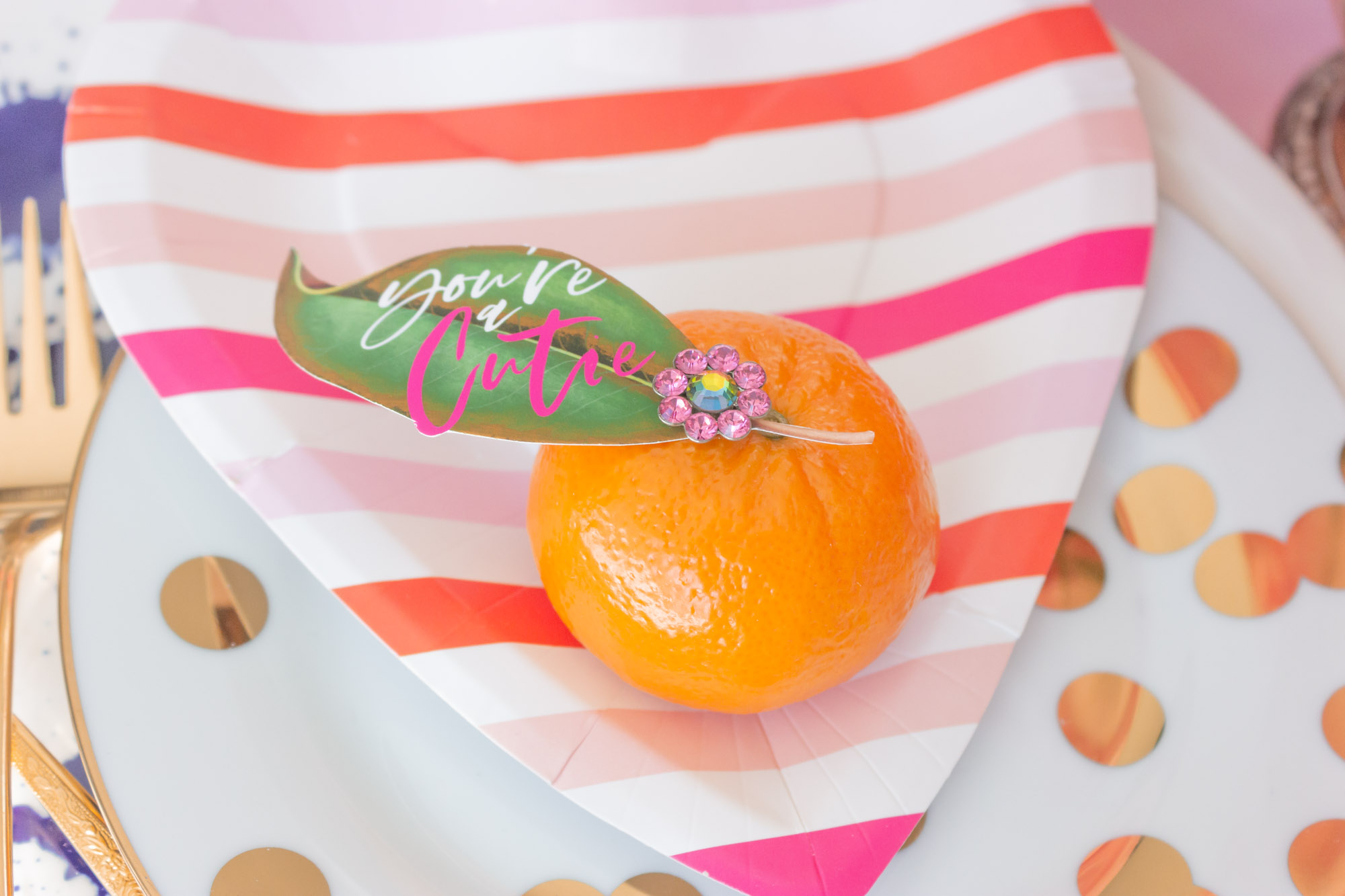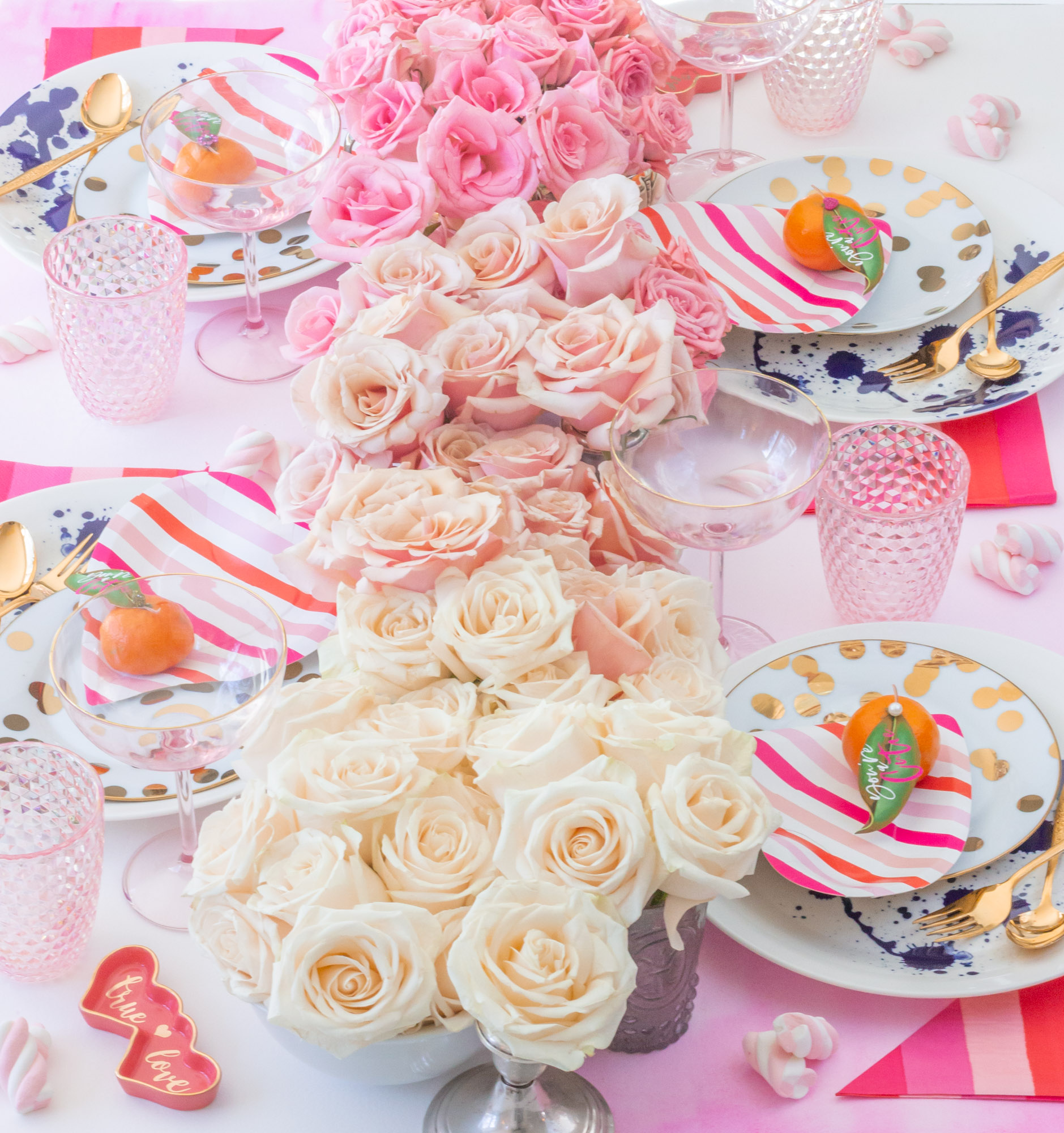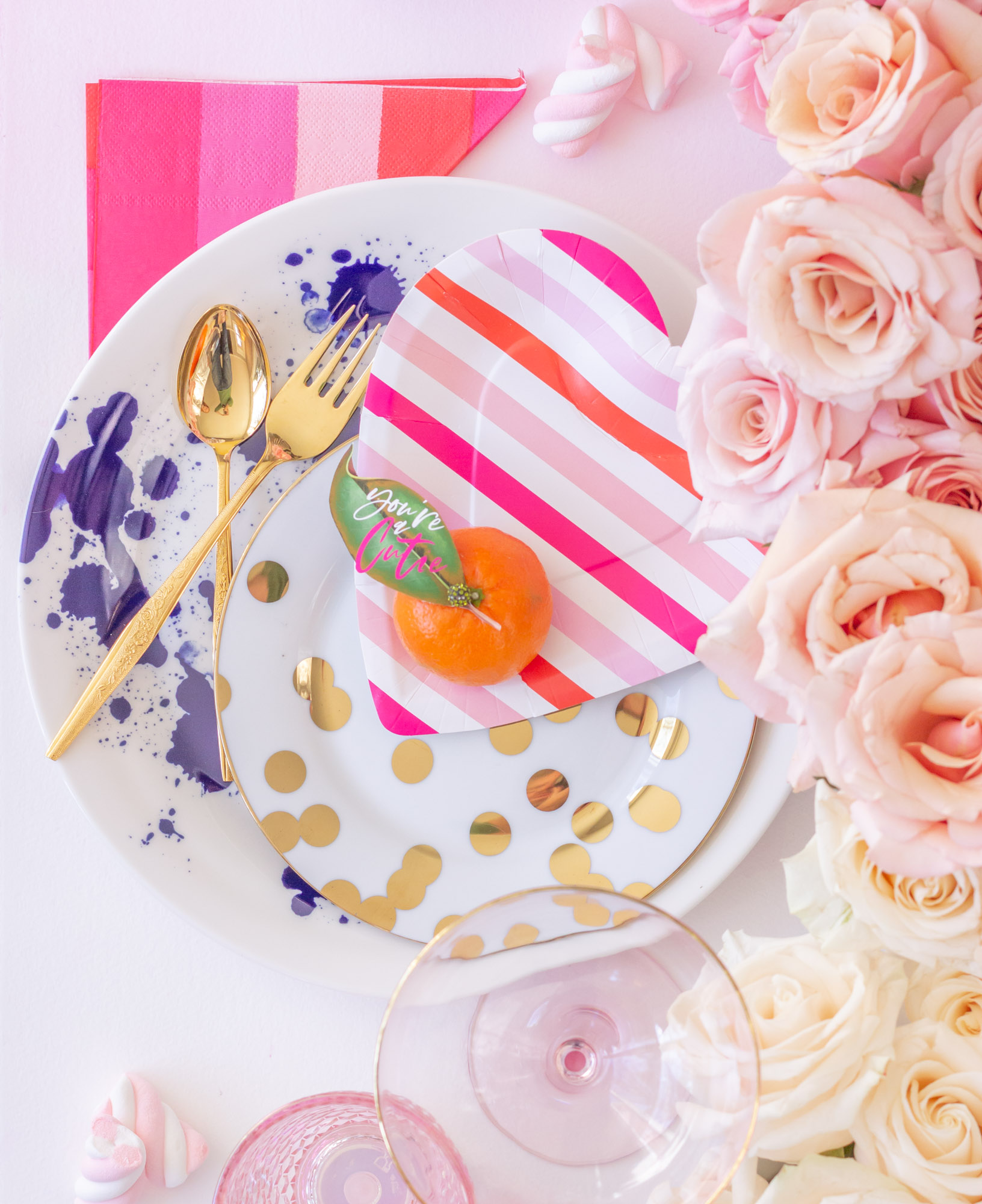 ---
Concept & Styling // Lustre Theory
If you need help making your next party or wedding look amazing shoot me a message! I'd love to help you create an experience. You can see my full list of services HERE.