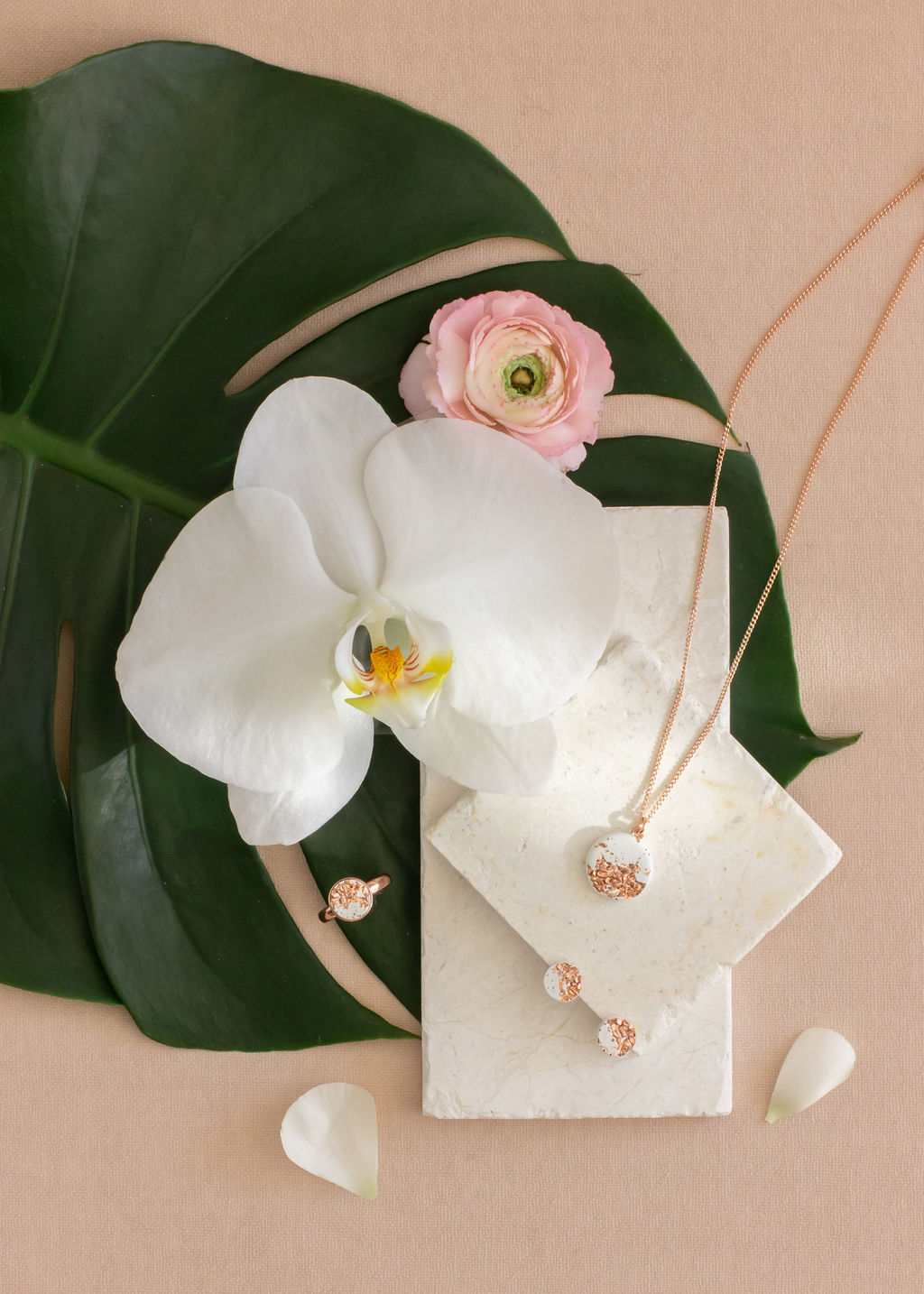 ---
I had the pleasure of working with Concrete Jungle out of Frankfurt, Germany for this jewelry styling and photography project. They hand make their jewelry out of concrete and have won several awards for green products and german design.
For this project, the goal was to showcase their jewelry with a bridal feel but still keep the images and styling true to their branding. Which is all about upscale jungle images that include greenery and concrete. I went with some softer tones and florals but still kept the elements more on the tropical side. Using natural stone pieces and different concrete props to bring in texture.
WHAT I USED
Locust Collection – Velvet & Wool Styling Mats
Craft Monkees – Concrete Diamonds
These images are a little less "full" than some of my other jewelry work but I really wanted their pieces to shine and have the accents add to the image but not overwhelm. I'm so excited about this lighting! Casting unique beams across the pieces helps draw your eye to the sparking crystals inside each one.
If you would like to work me CONTACT ME HERE
---