Virginia House, located in Richmond VA, is something you would expect to see in a Jane Austen novel. When our team was putting together everything for this editorial feature, we wanted to showcase both the romantic darkness inside the house and the incredible grounds.
This editorial was featured on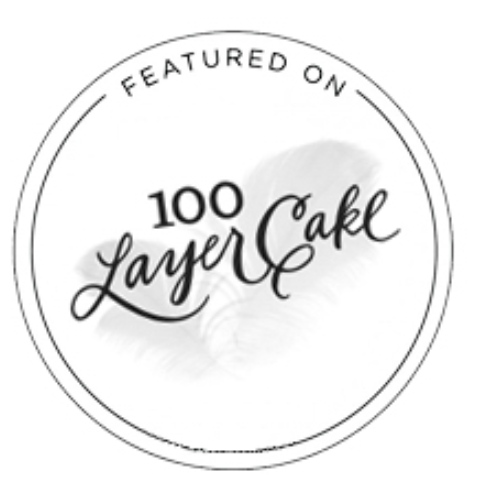 ---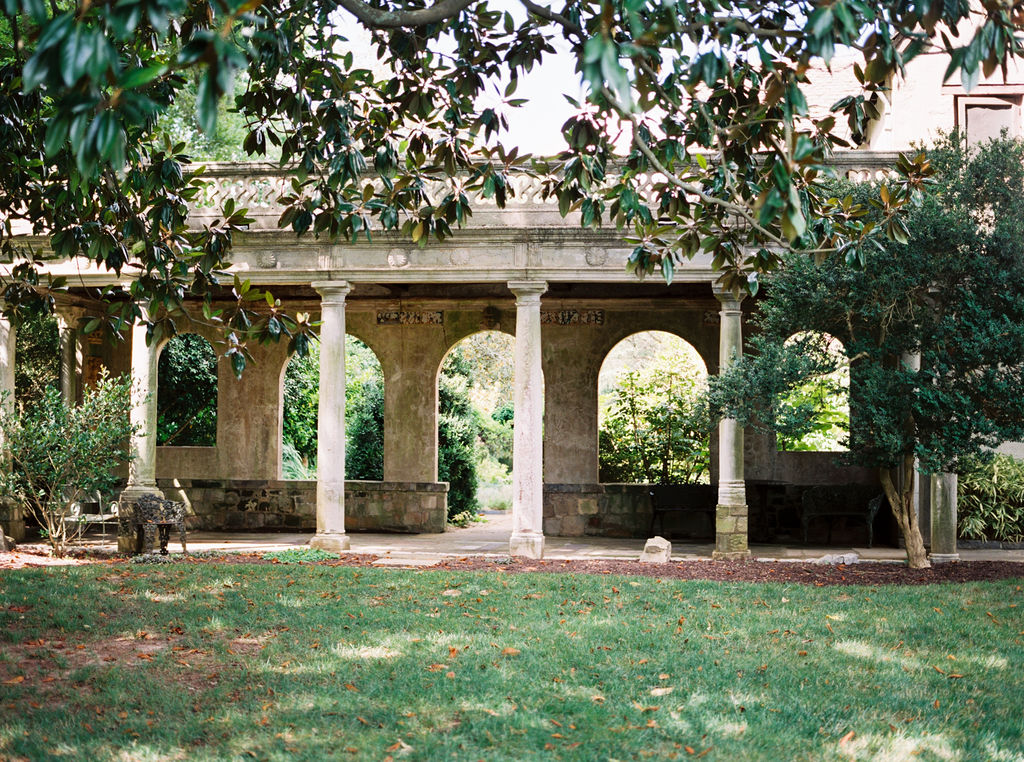 ---
The house was constructed by Alexander and Virginia Weddell, who used materials from the 16th-century Warwick Priory in Warwickshire, England. The pieces were shipped over and reassembled in 1929 in Richmond, VA as their private residence. Now owned by the Virginia Historical Society and used as a venue, Virginia House has quite a story including royal visits by Queen Elizabeth I of England.
We tried to capture a story with this shoot. A nontraditional bride is getting ready and you're moving through the day with her, seeing different fashion looks and moments with her groom both in and outside of the house. We shot in several different rooms including their library and dining room with its hand painted wall mural. The main color tones focused on for styling were Black, Emerald Green and Mustard Yellow. There is a unique paring of the historic, old style house with our modern wedding decor.
The table design is the perfect example with its pampas grass centerpiece and West Elm table settings. This is not your regular wedding table and we wanted it that way. The quote on each plate, "Better is a dinner of herbs where love is…" was taken from a carved inscription that is above the fireplace in that dining room. The invitation suite is a unique mix of modern design with softer accents like the watercolor calligraphy and custom painted envelope liner.
The black and white cakes have incredible sugar florals and gold leaf accents that we styled in the library. Several fashion styles are featured. Including handmade white "getting ready" looks and the main black wedding ensemble has about 2,000 black ostrich feathers that complete the cathedral length skirt.
---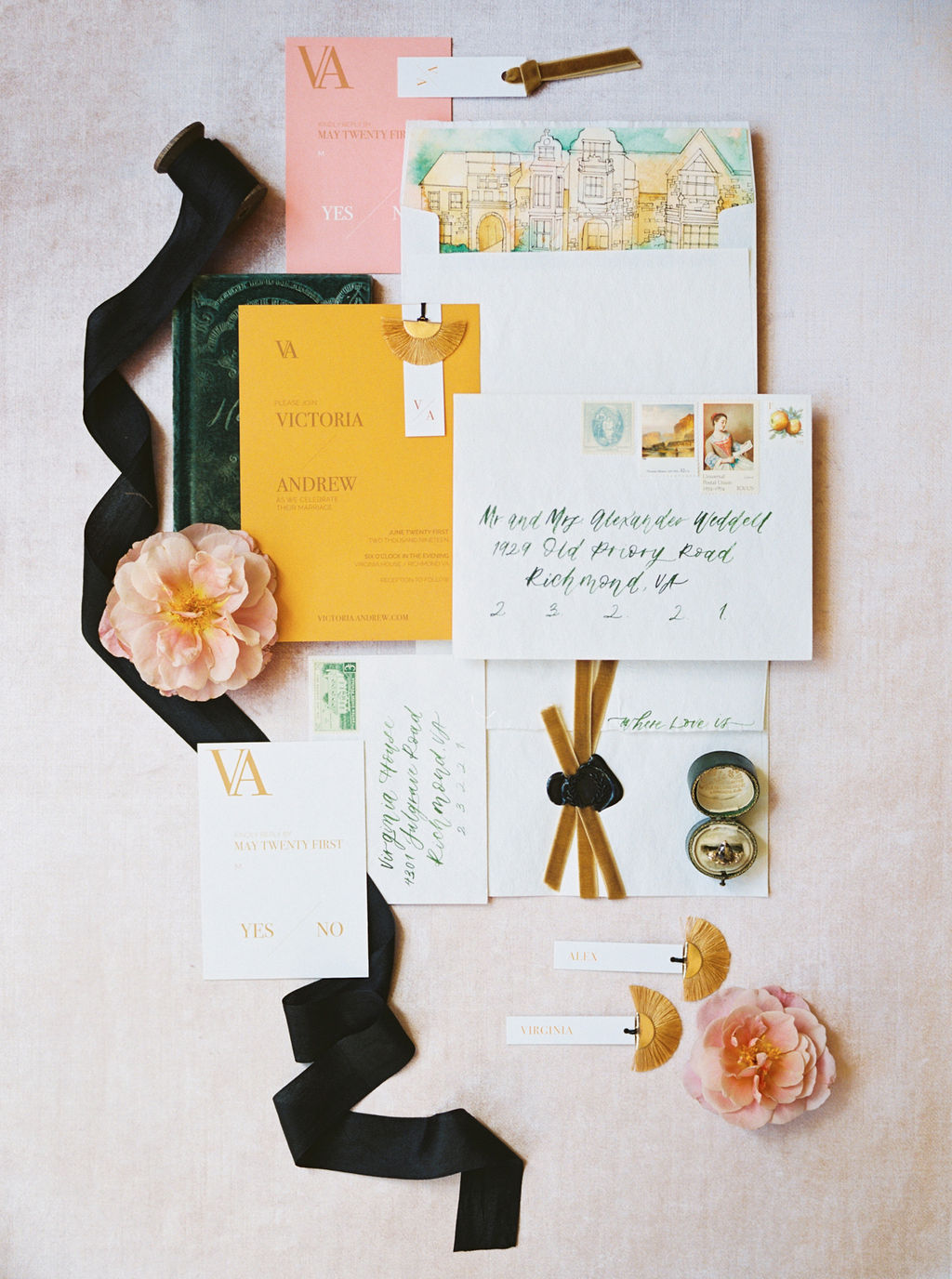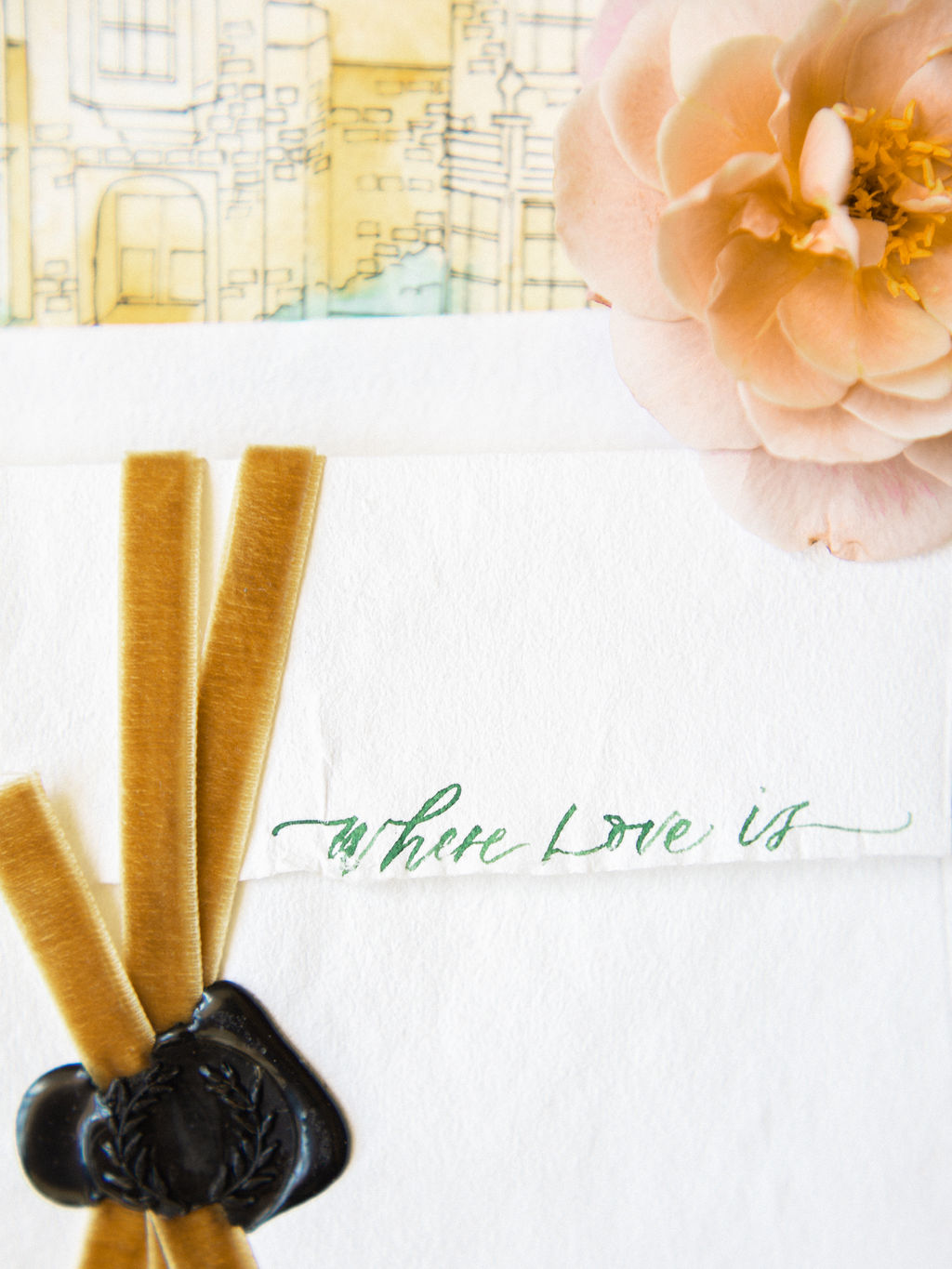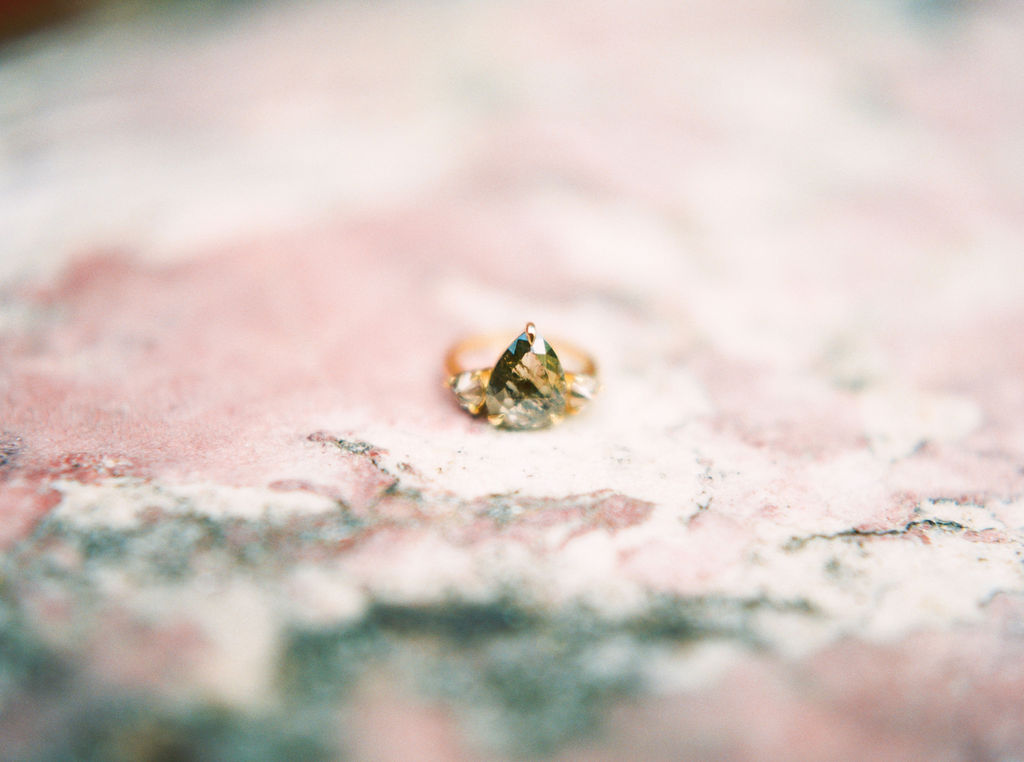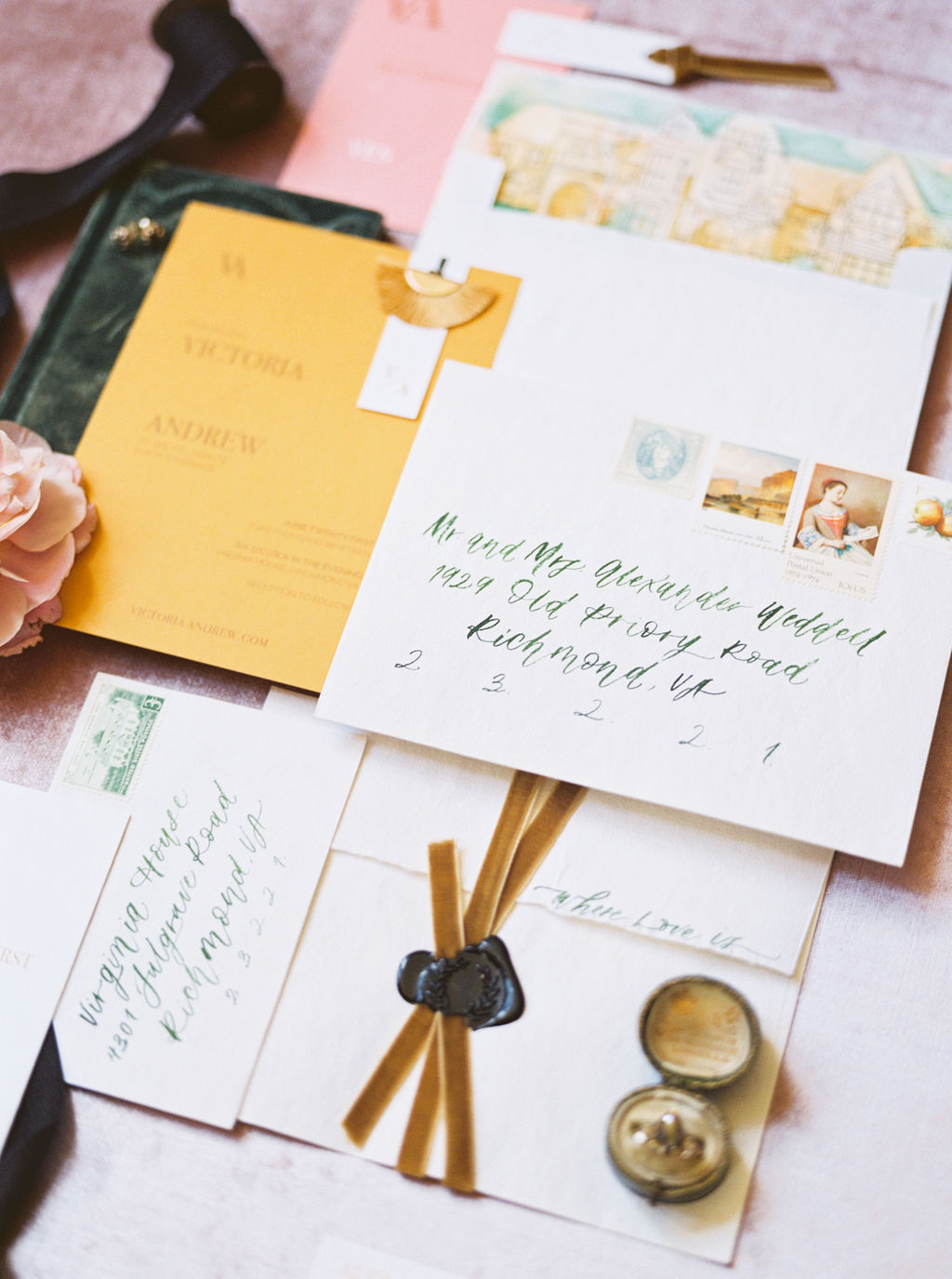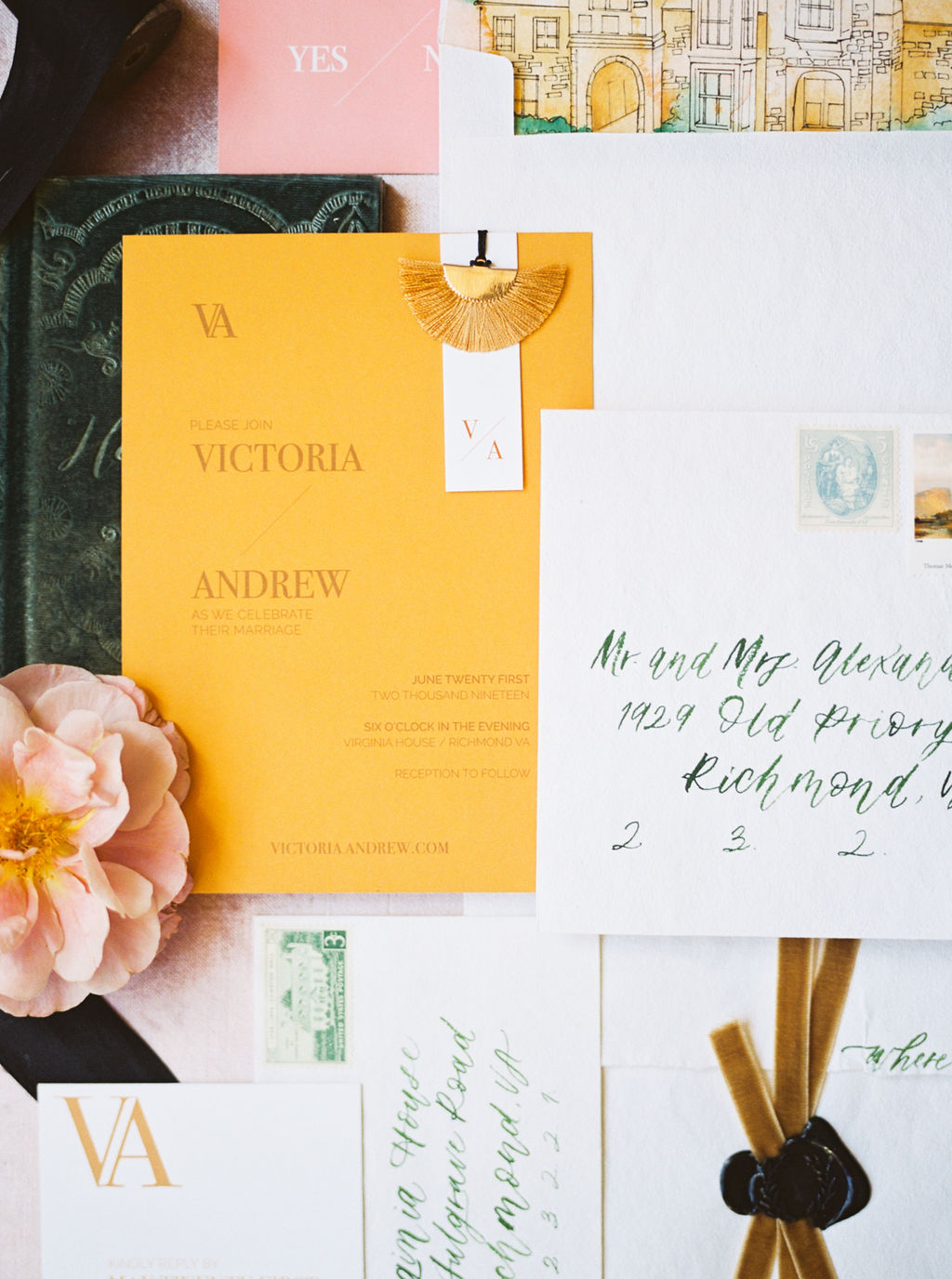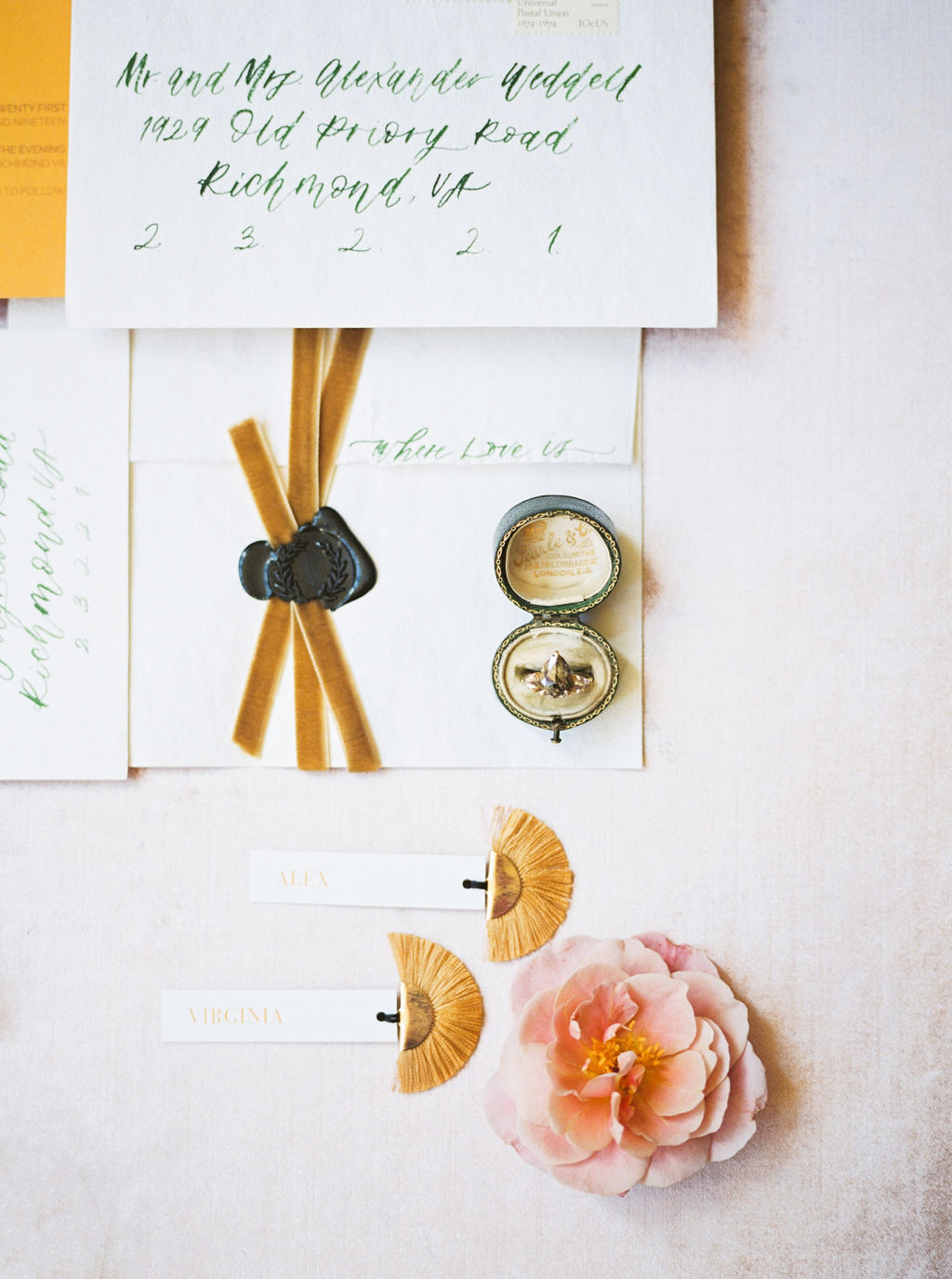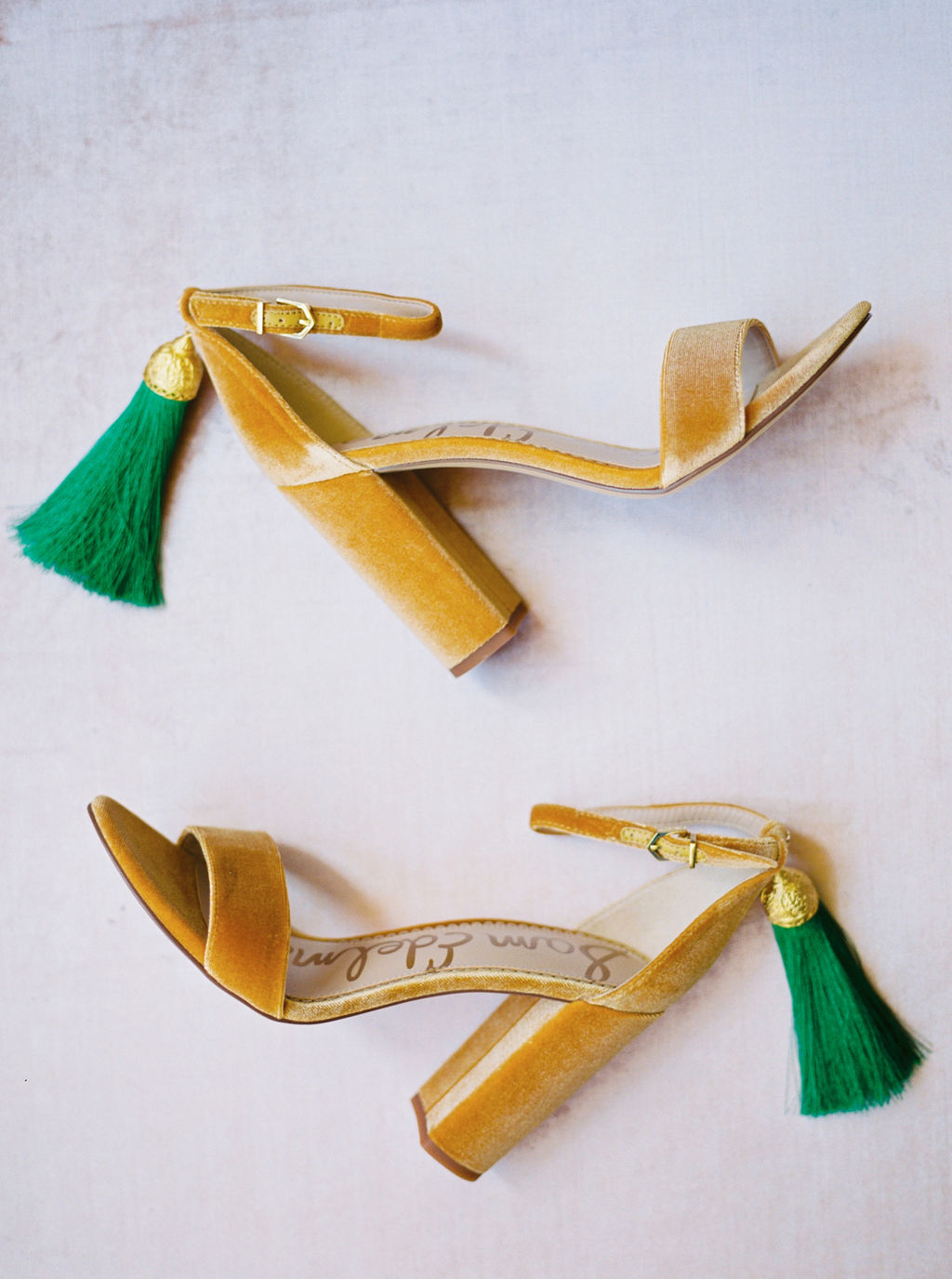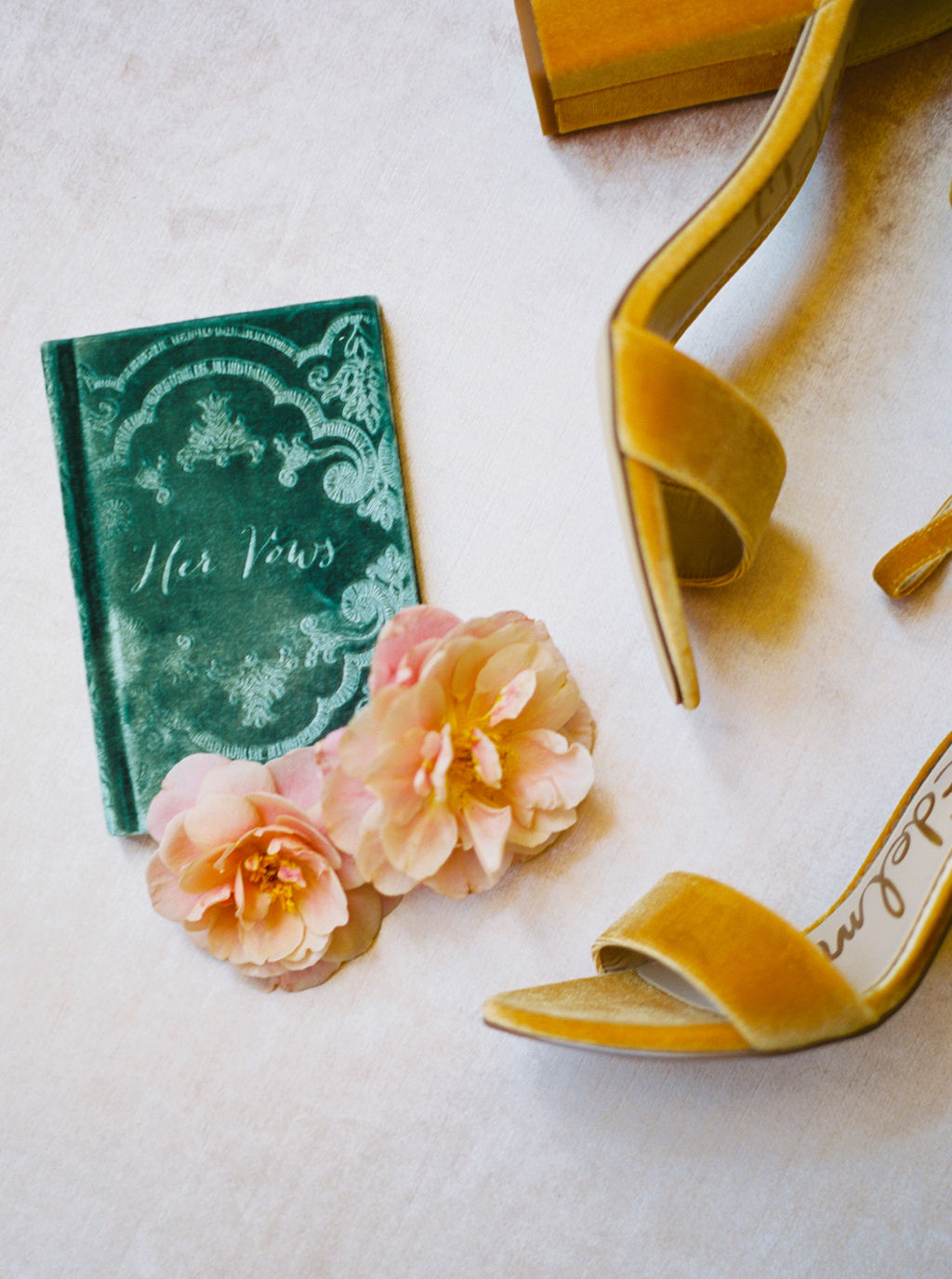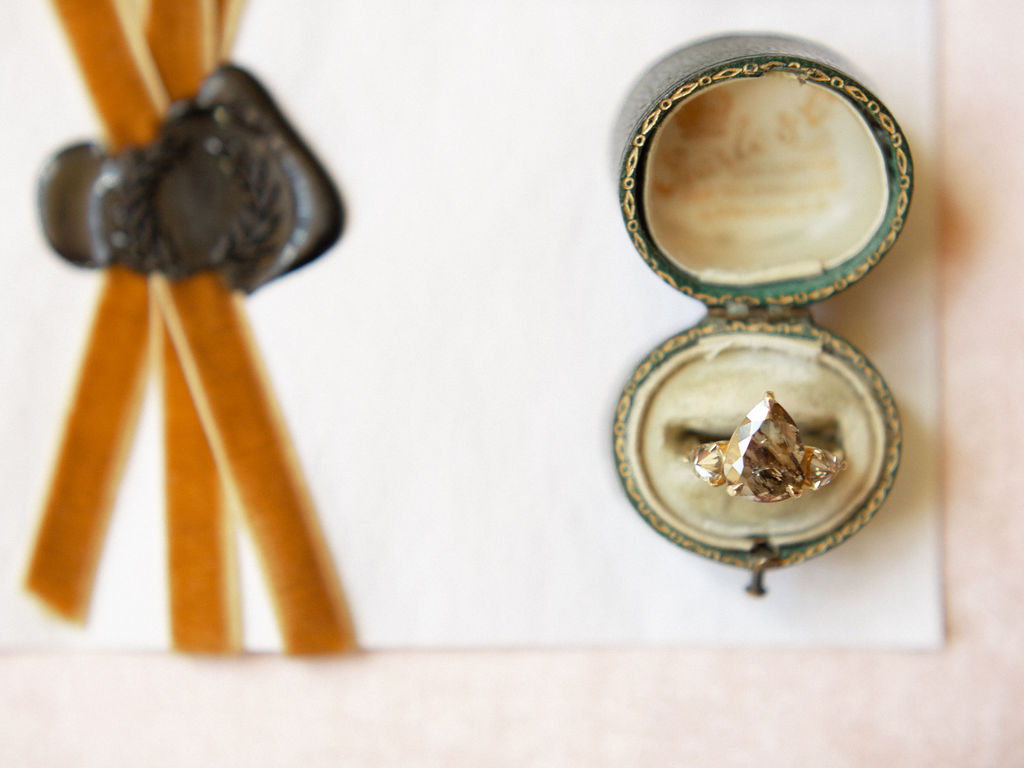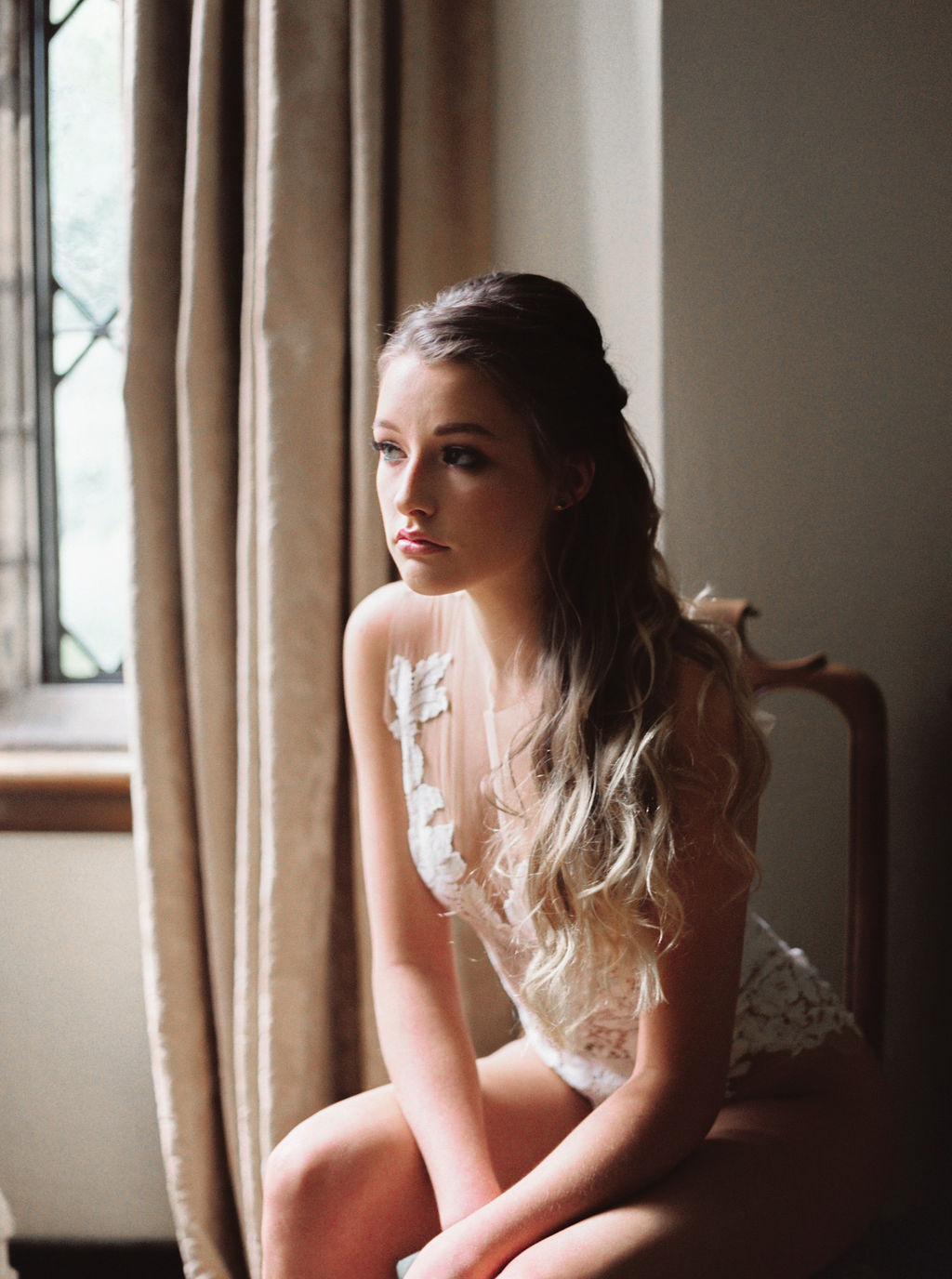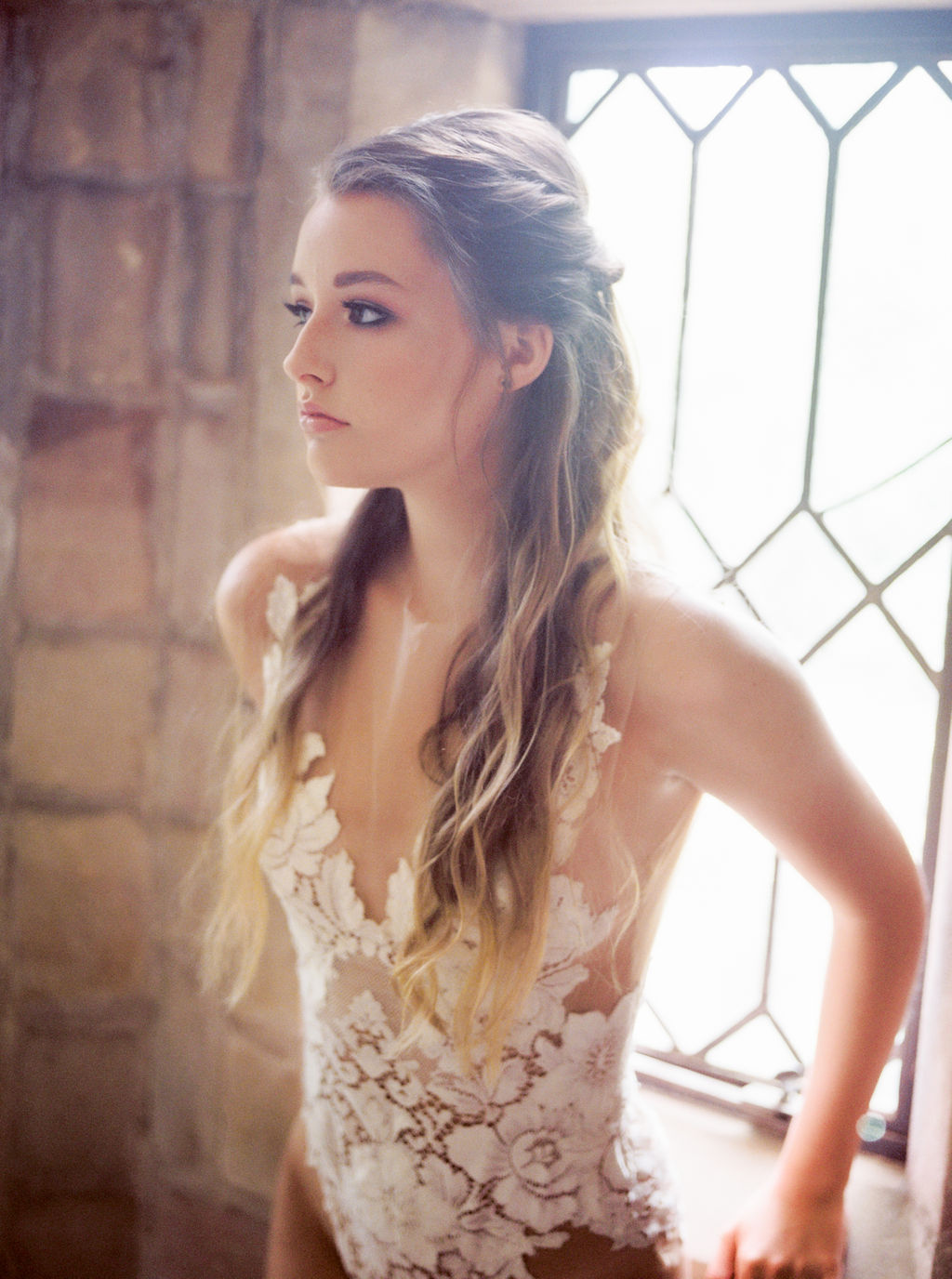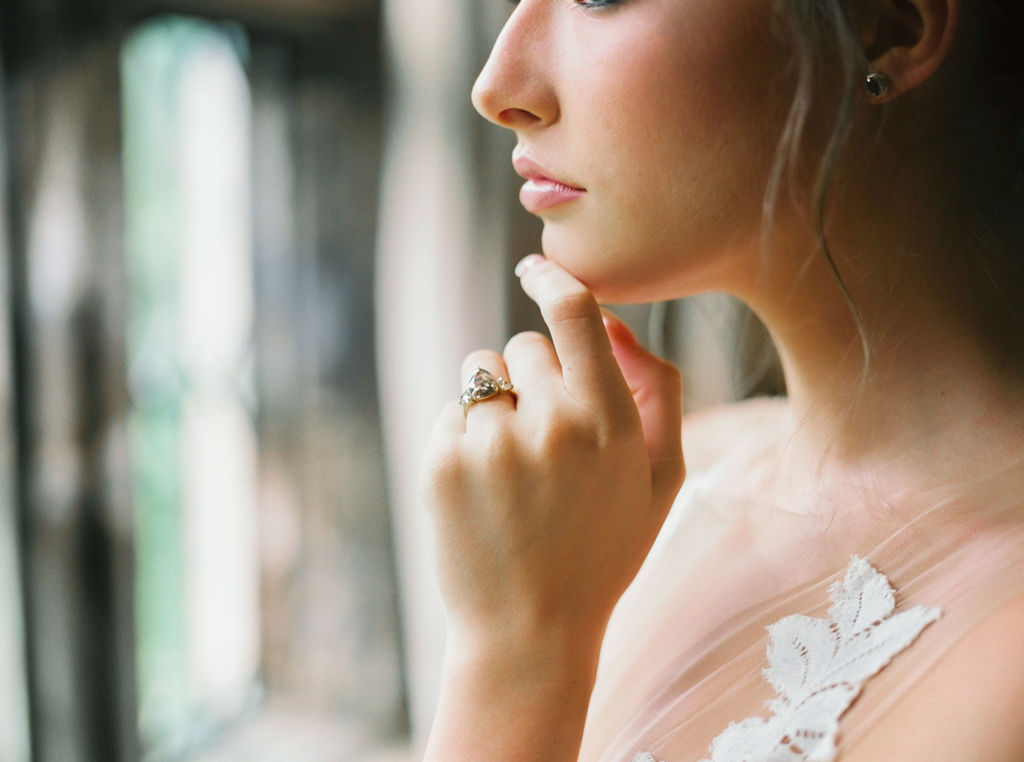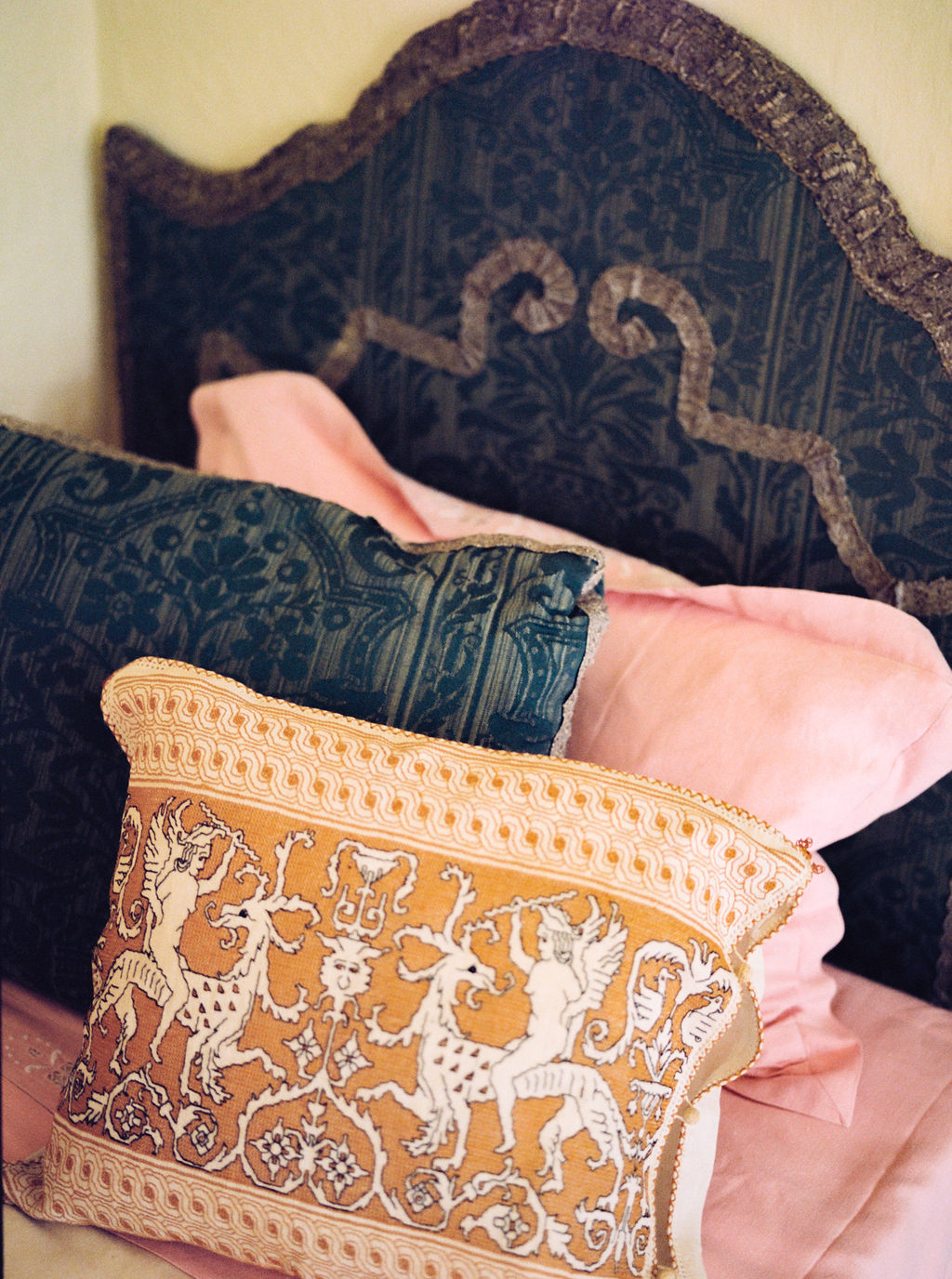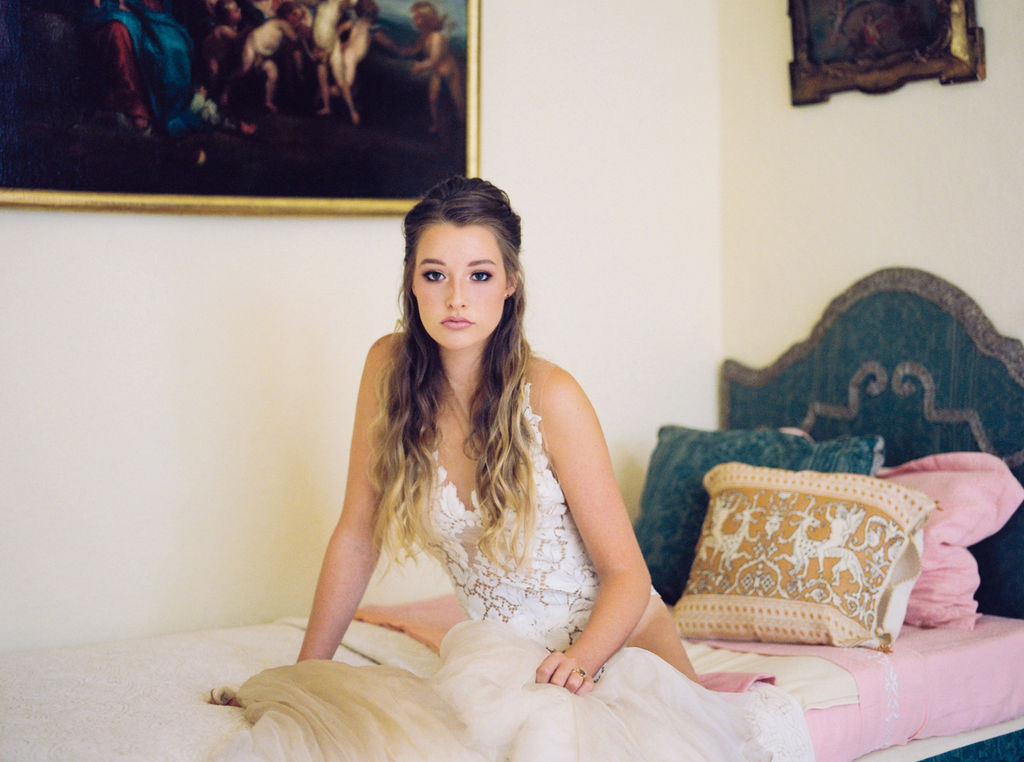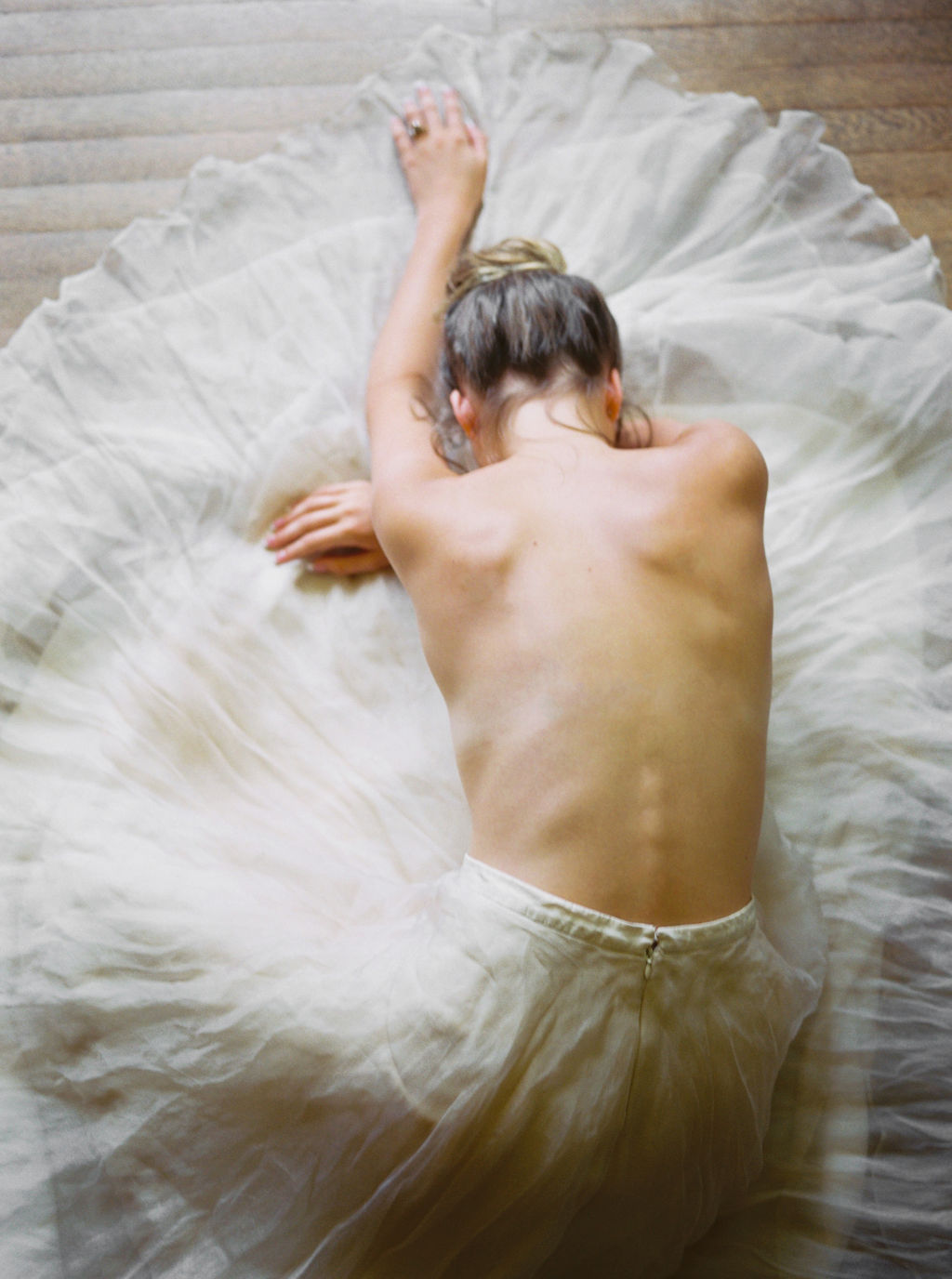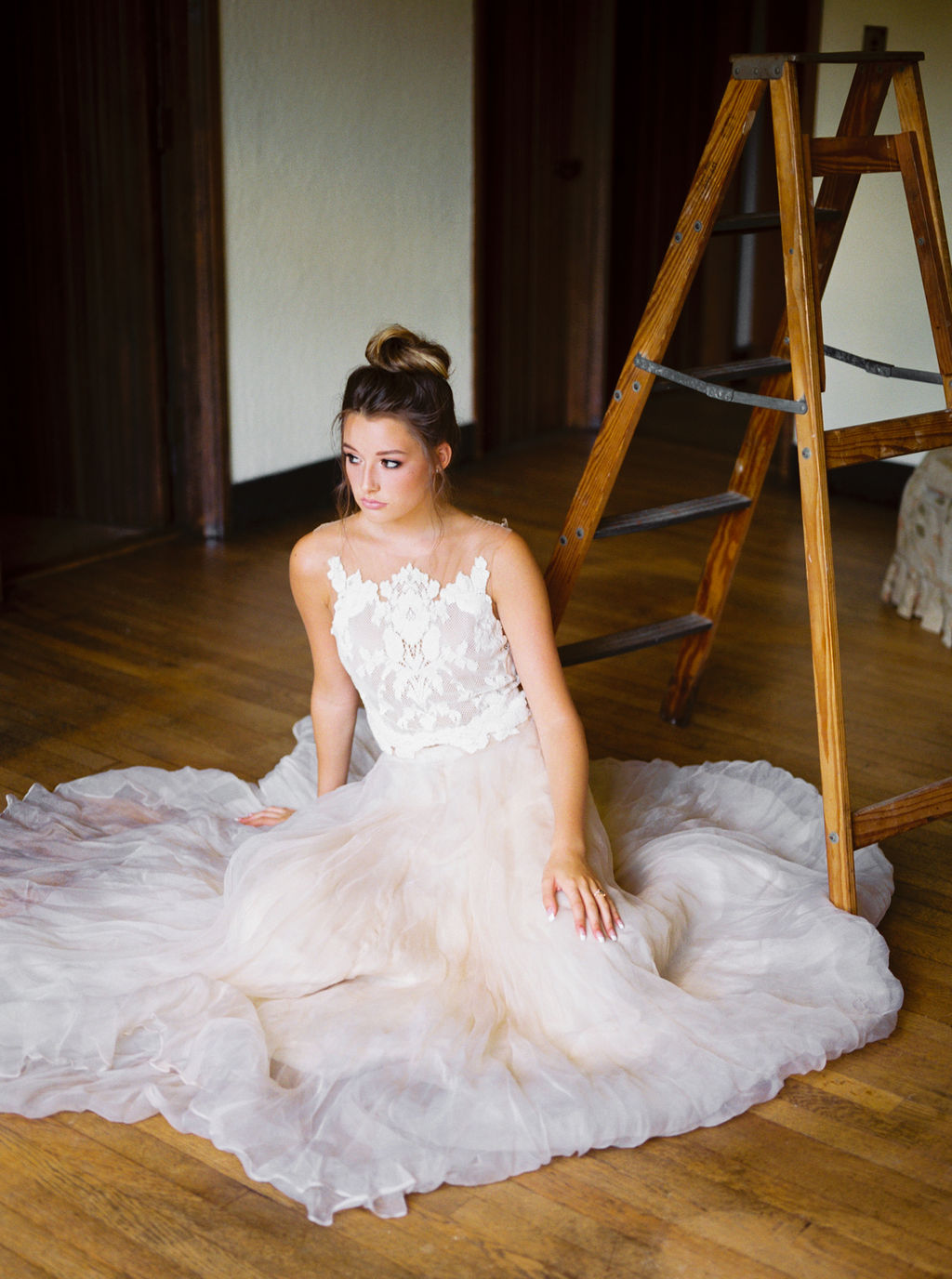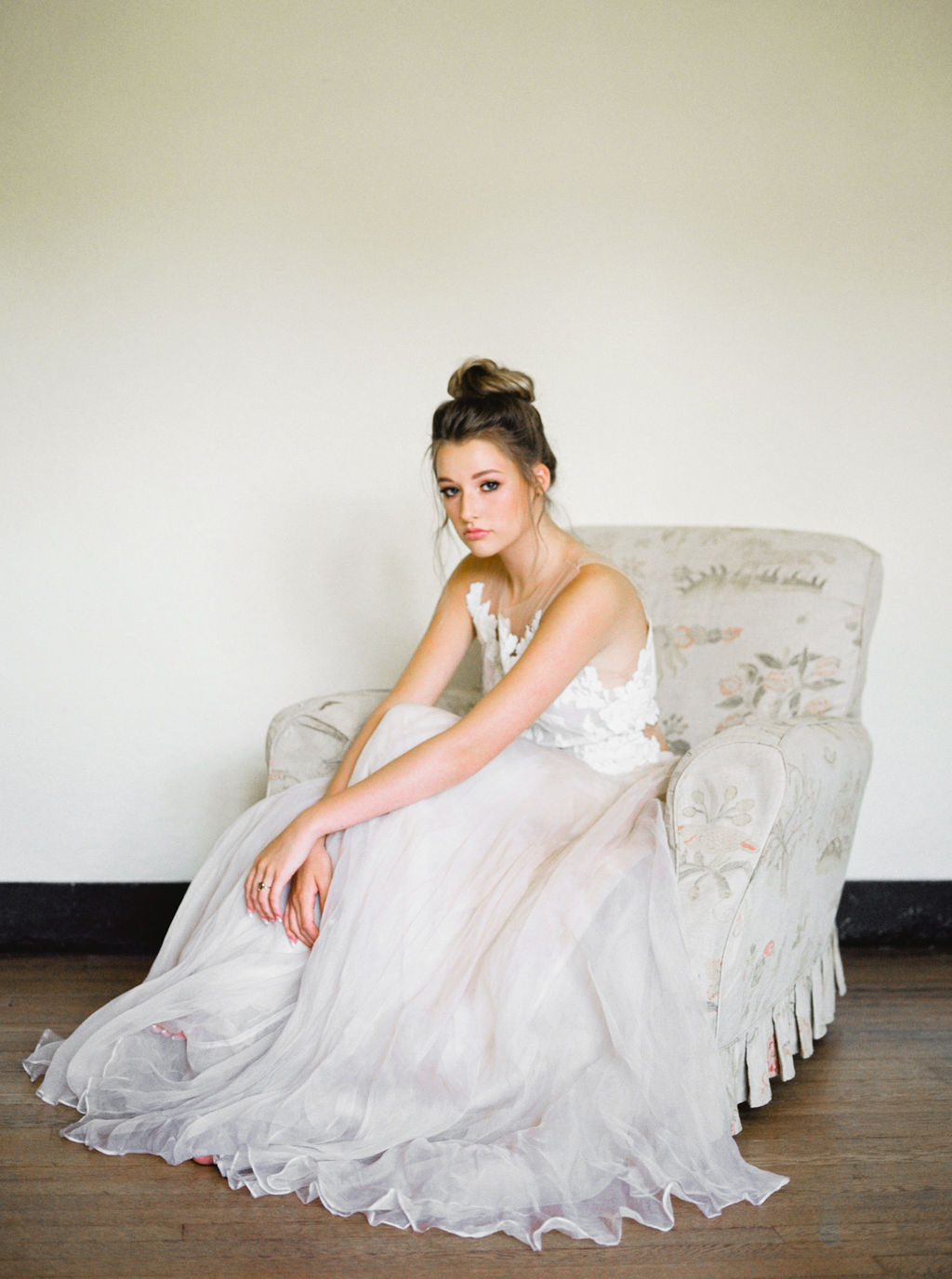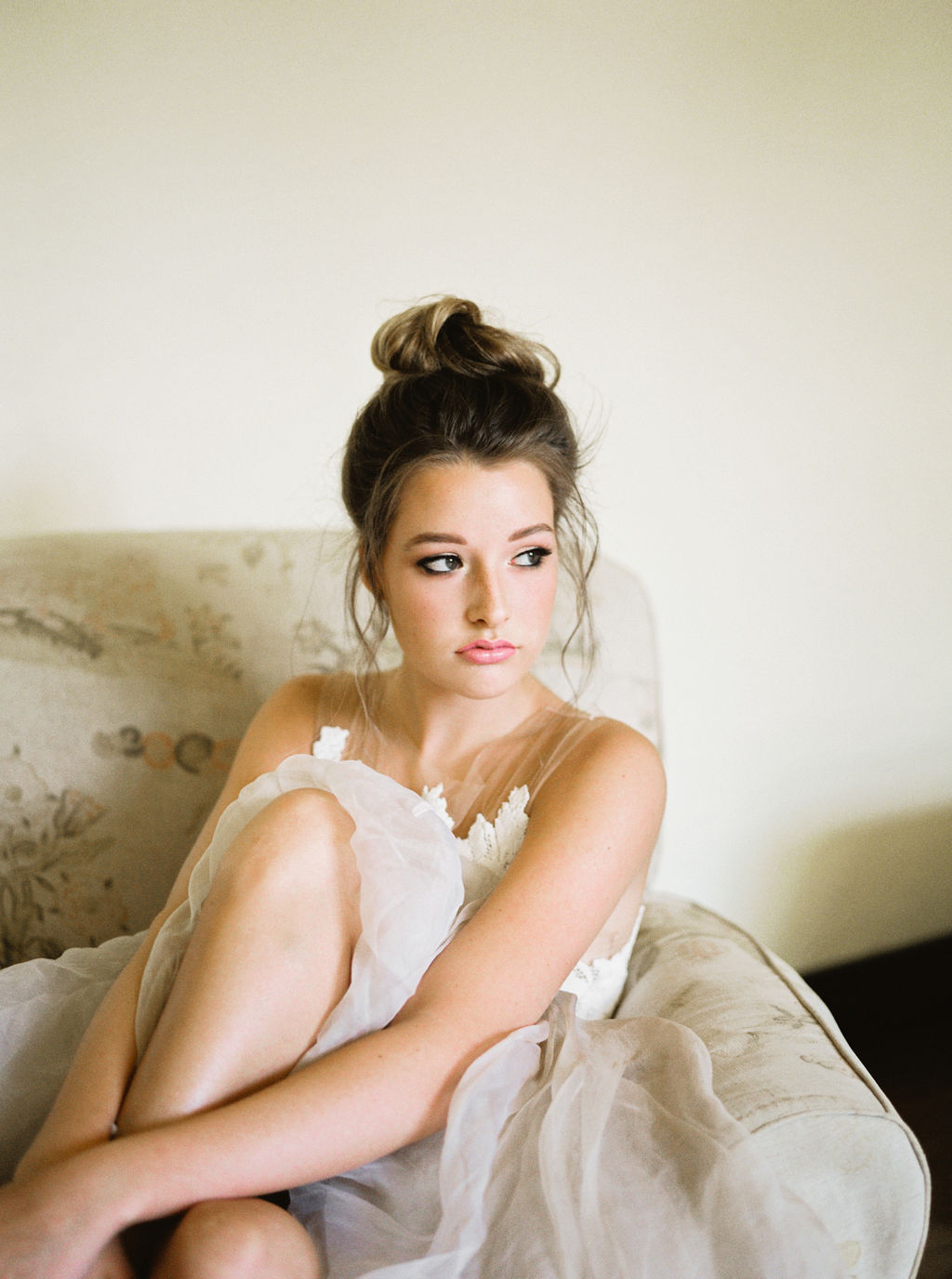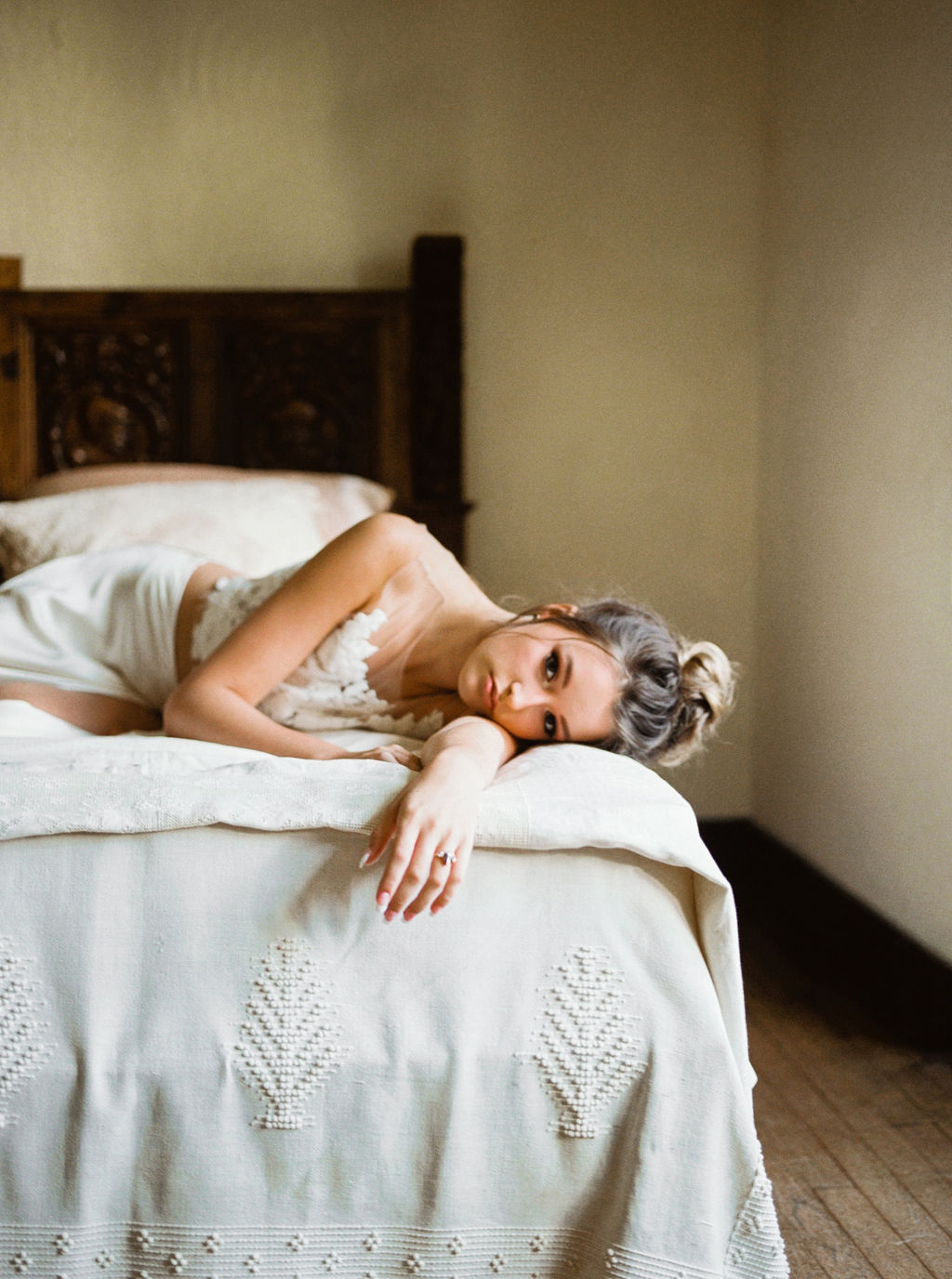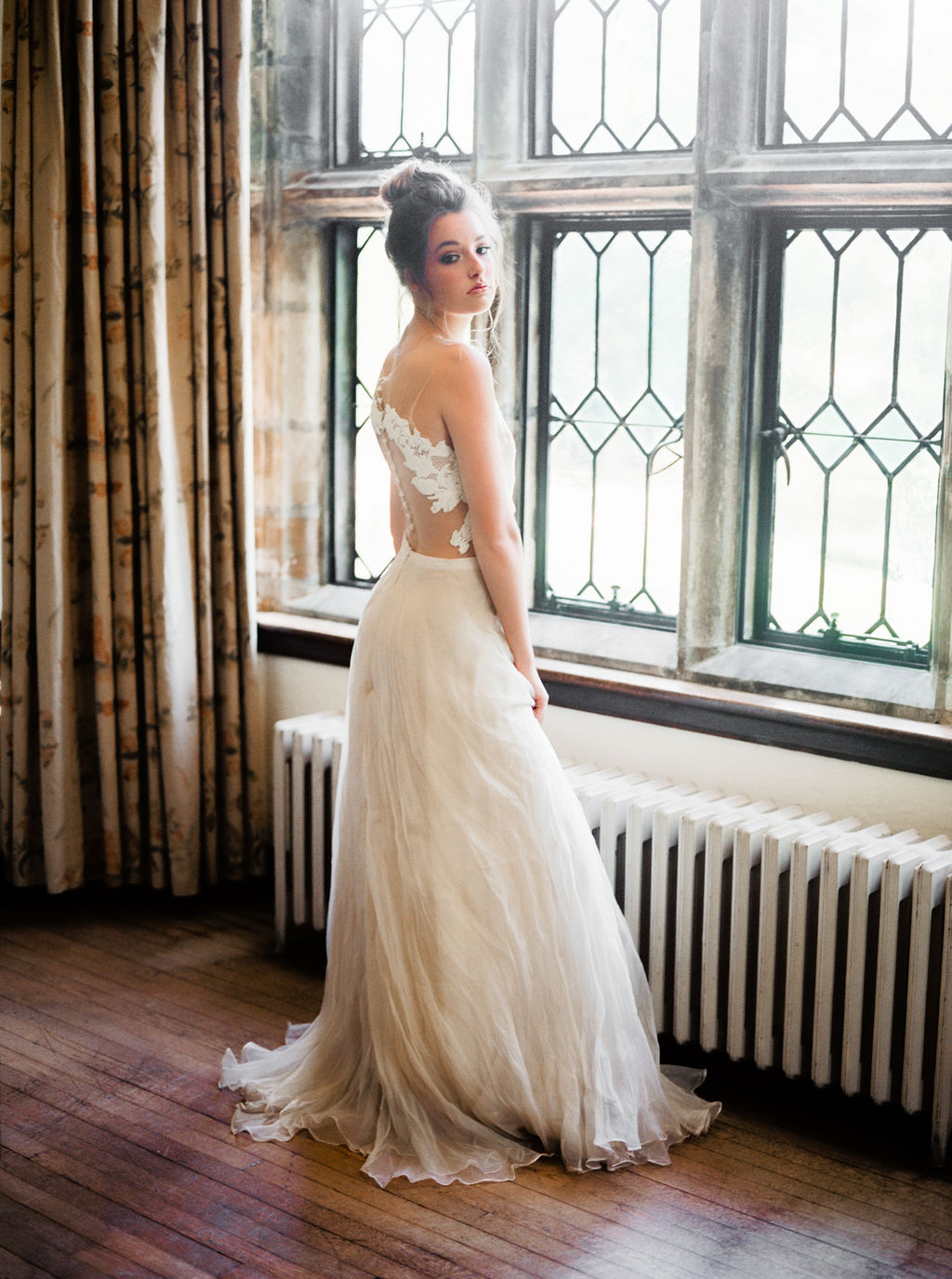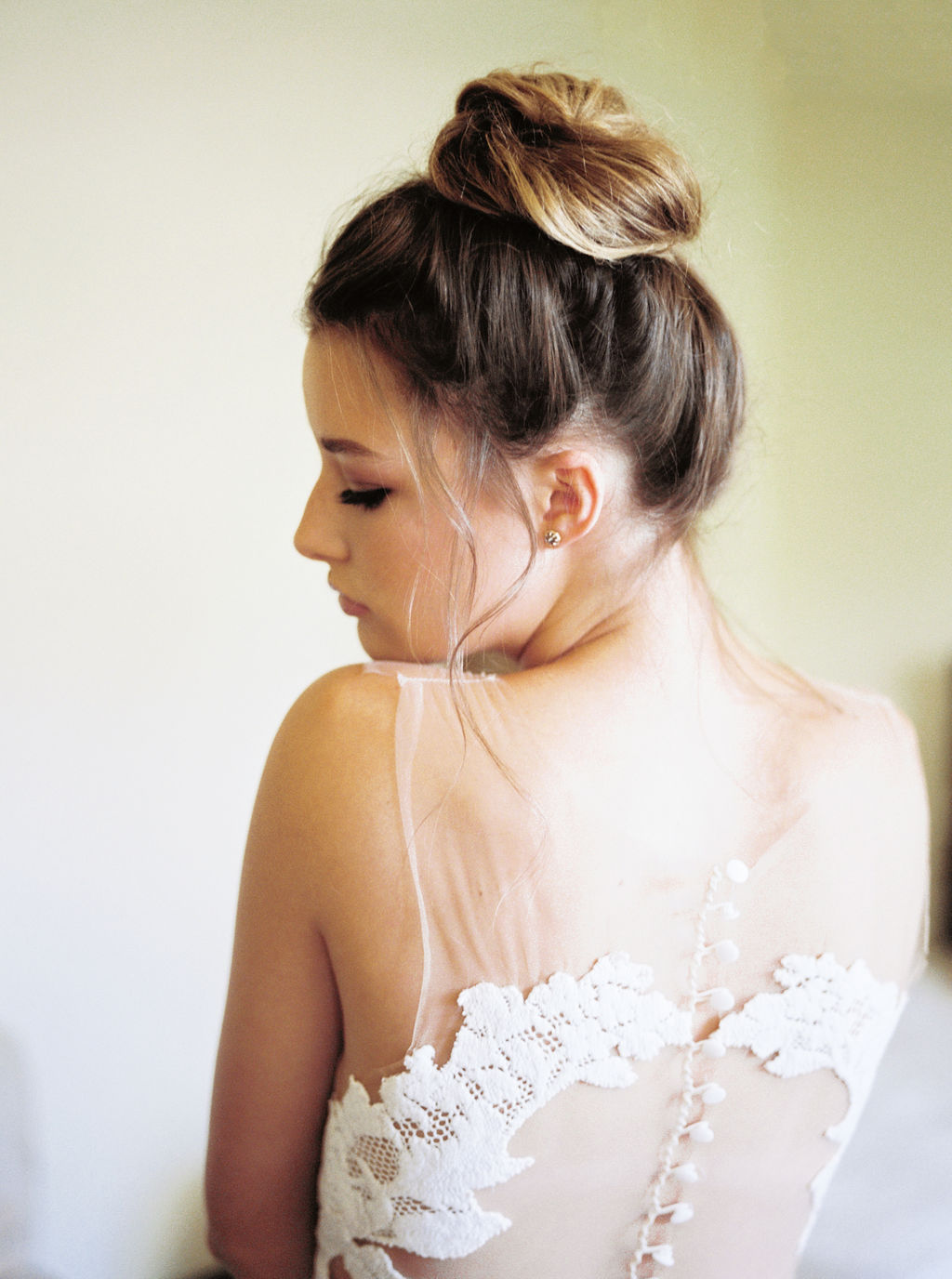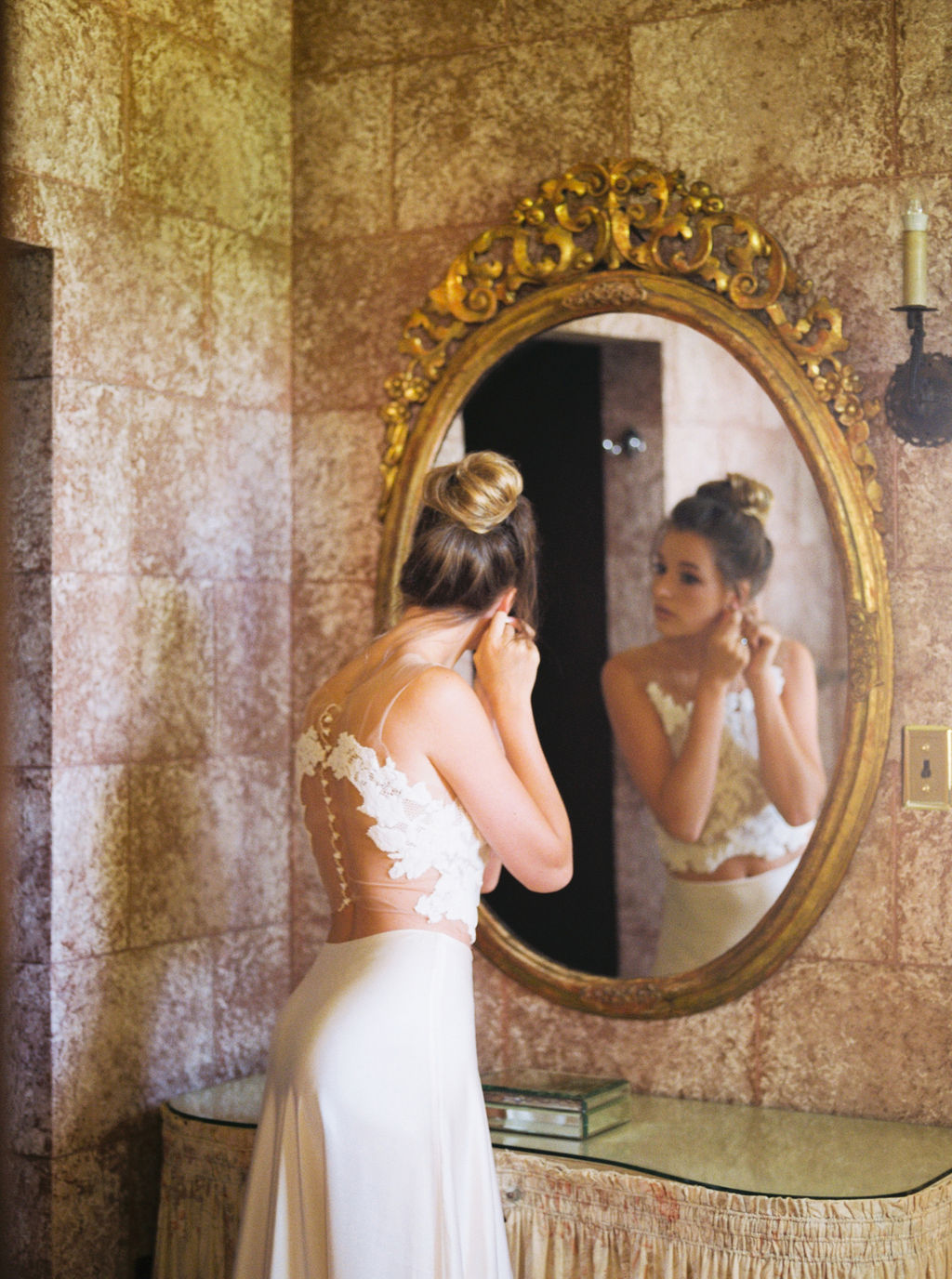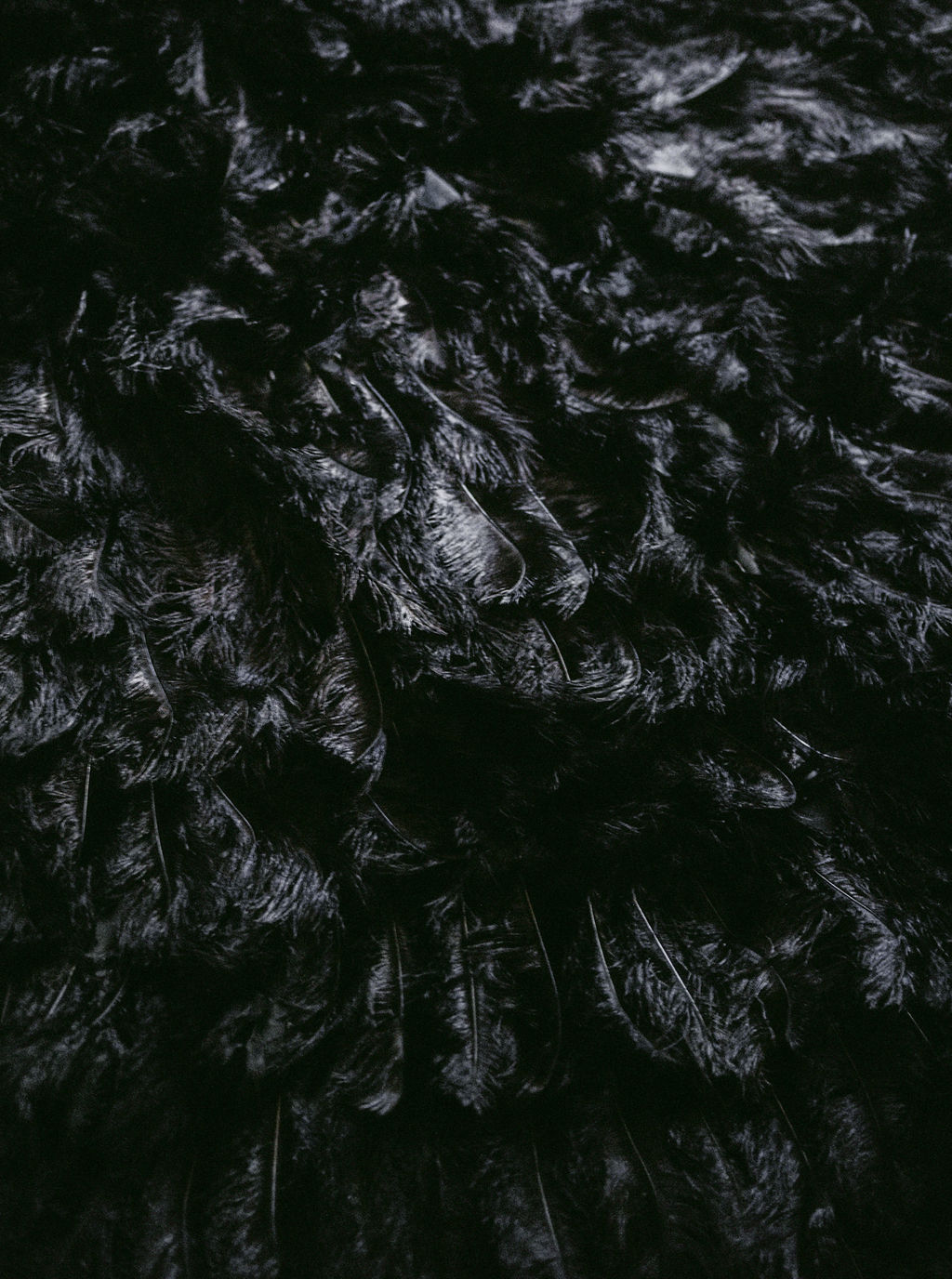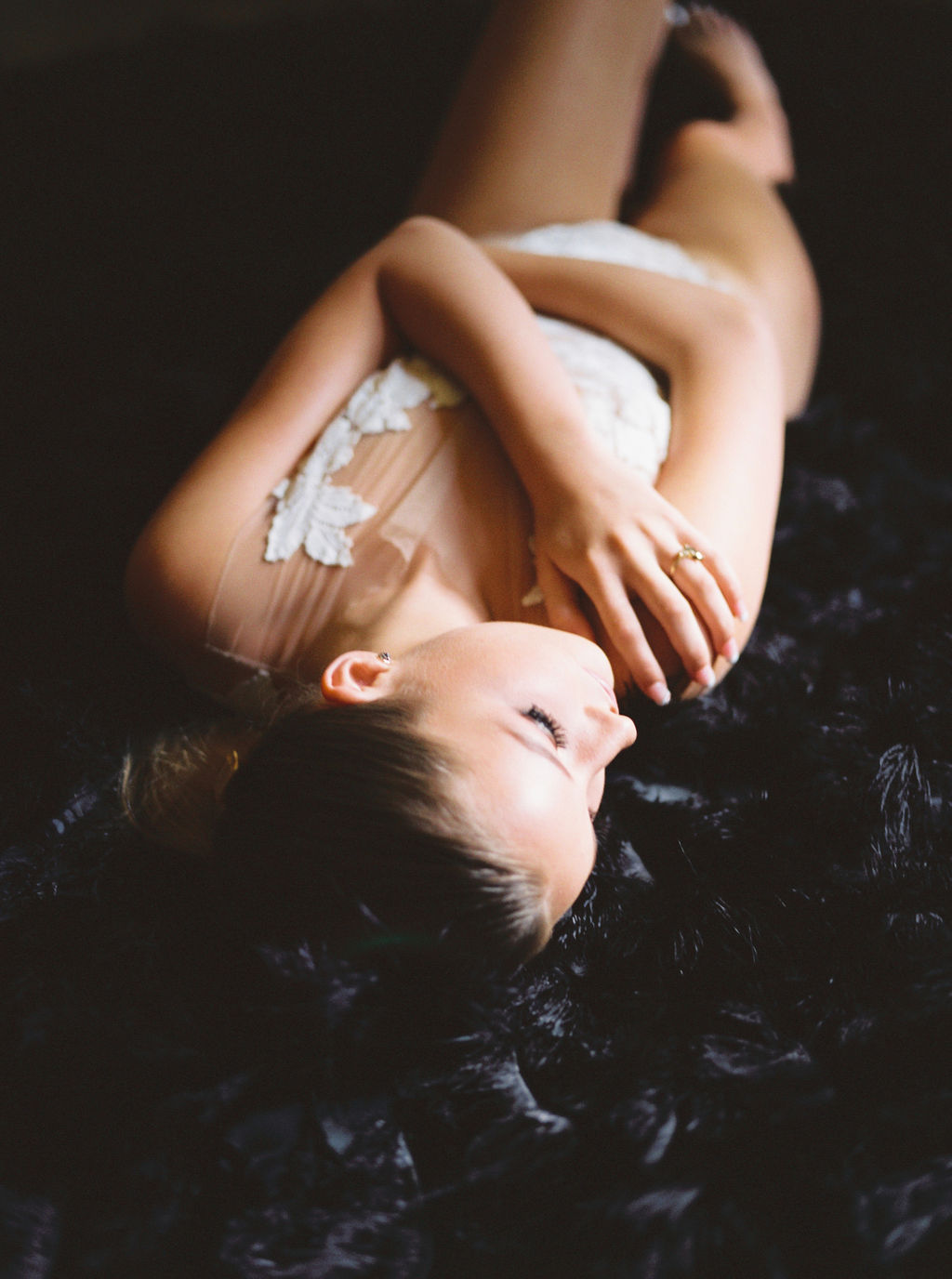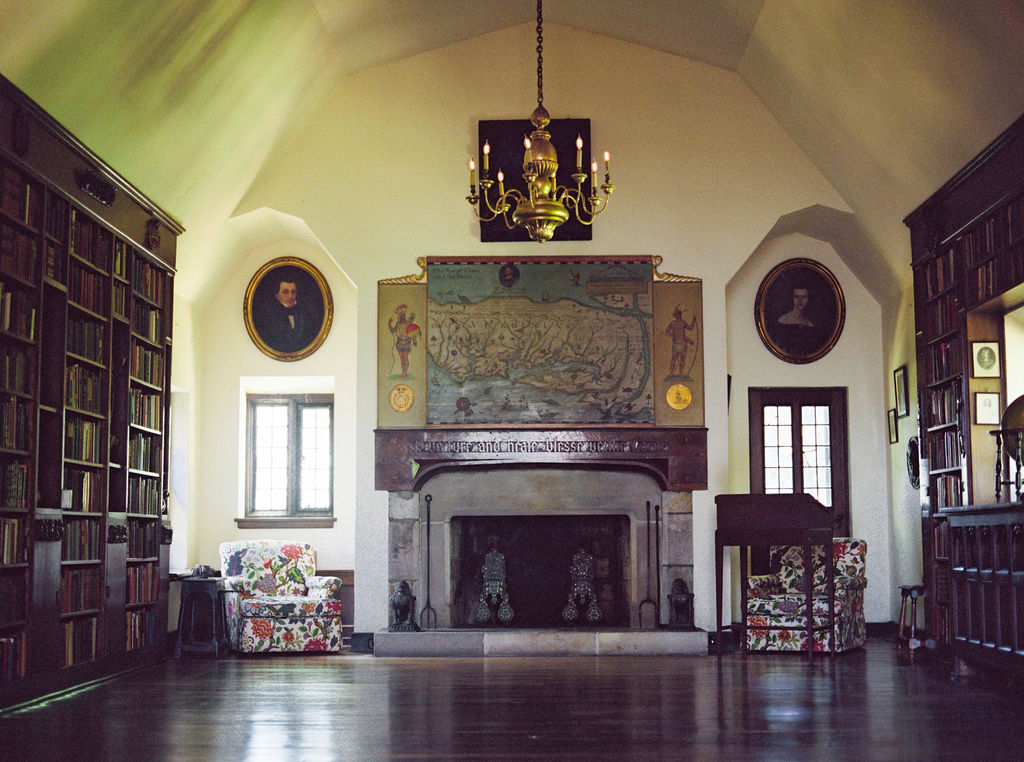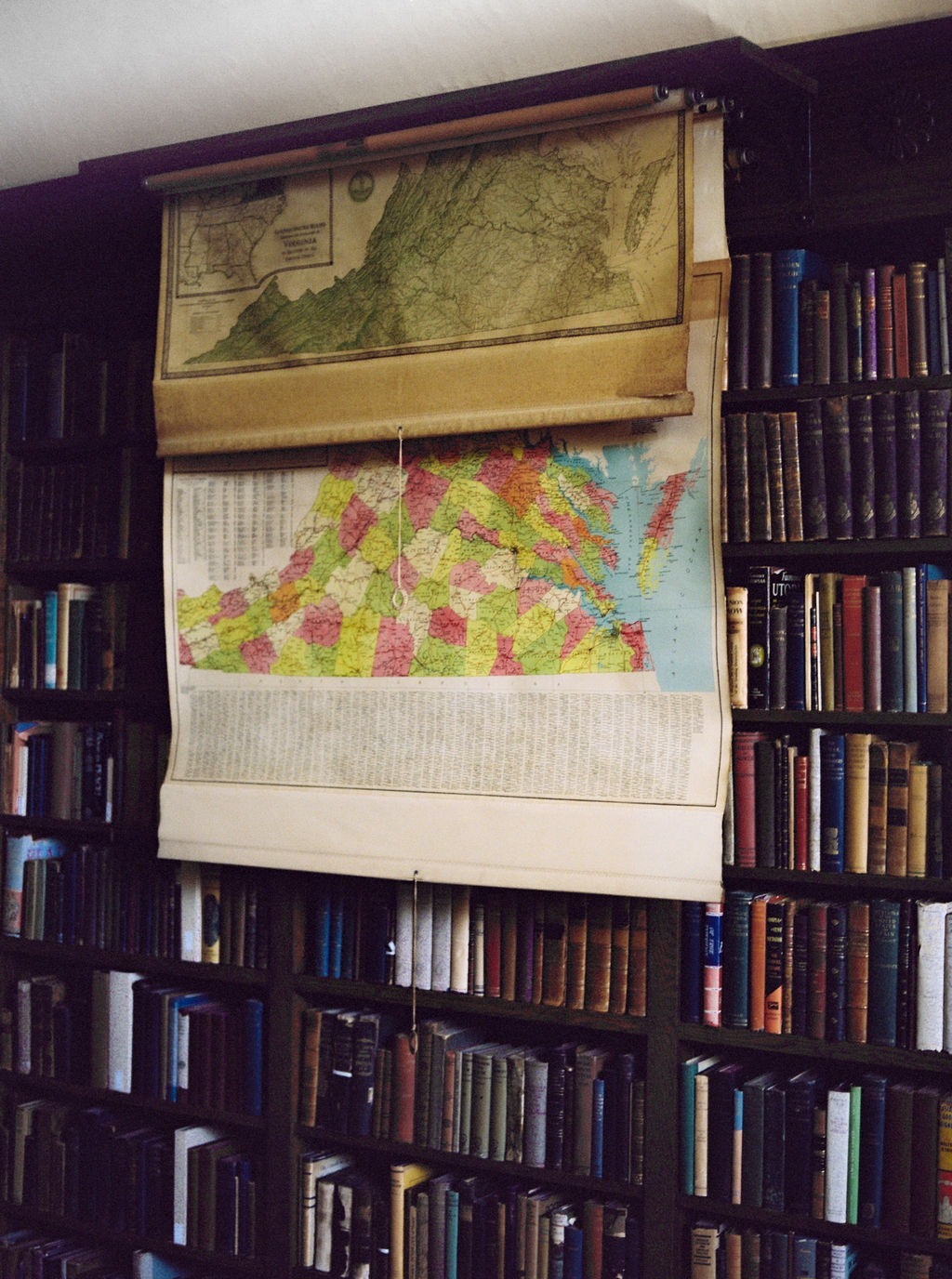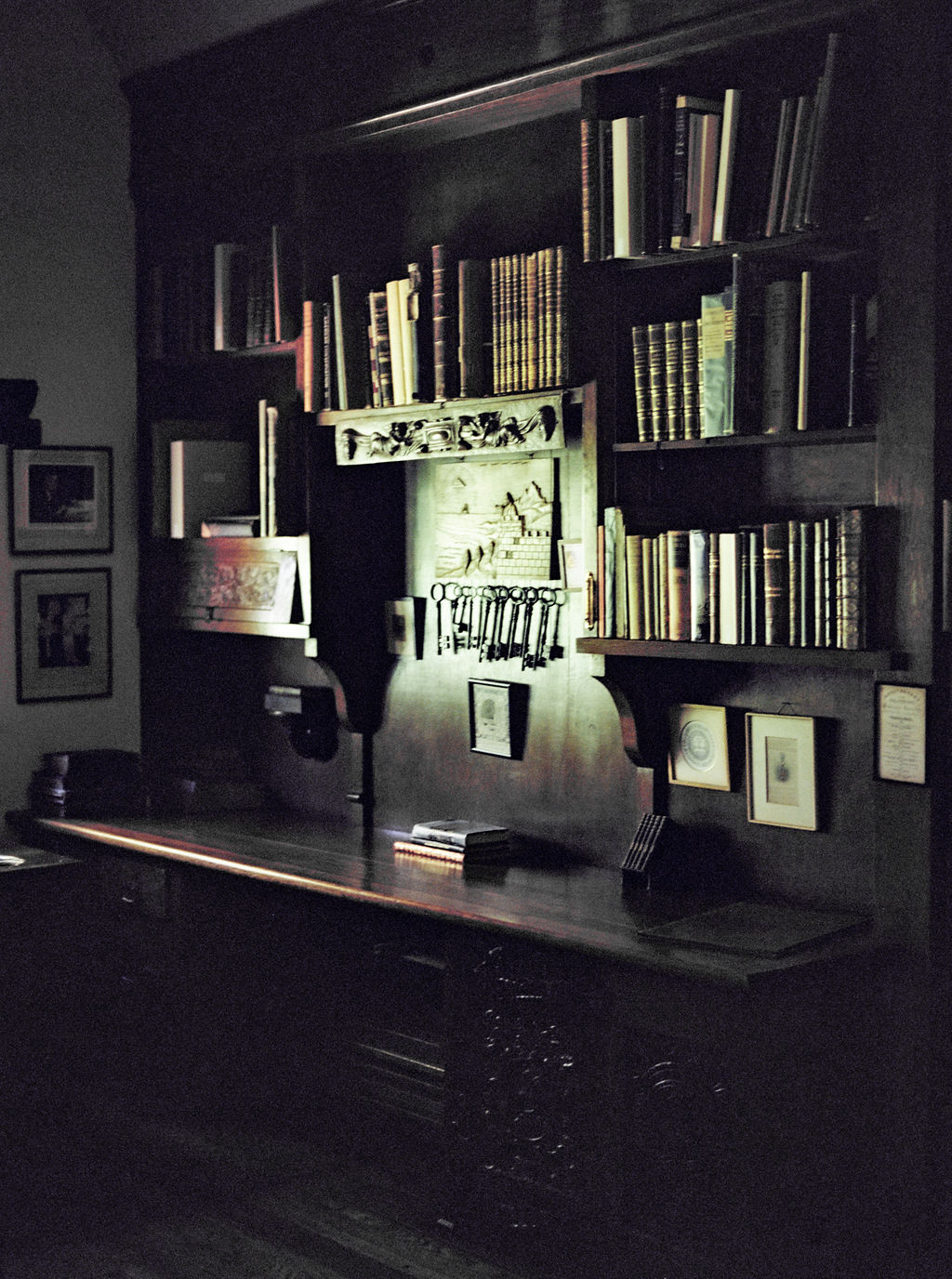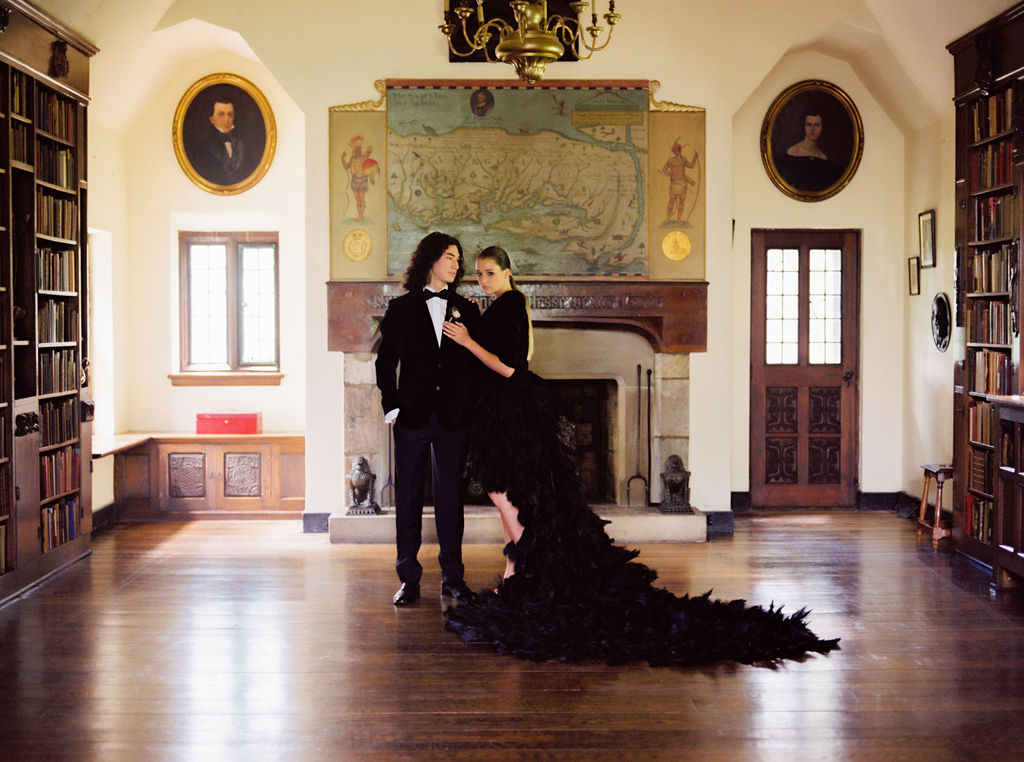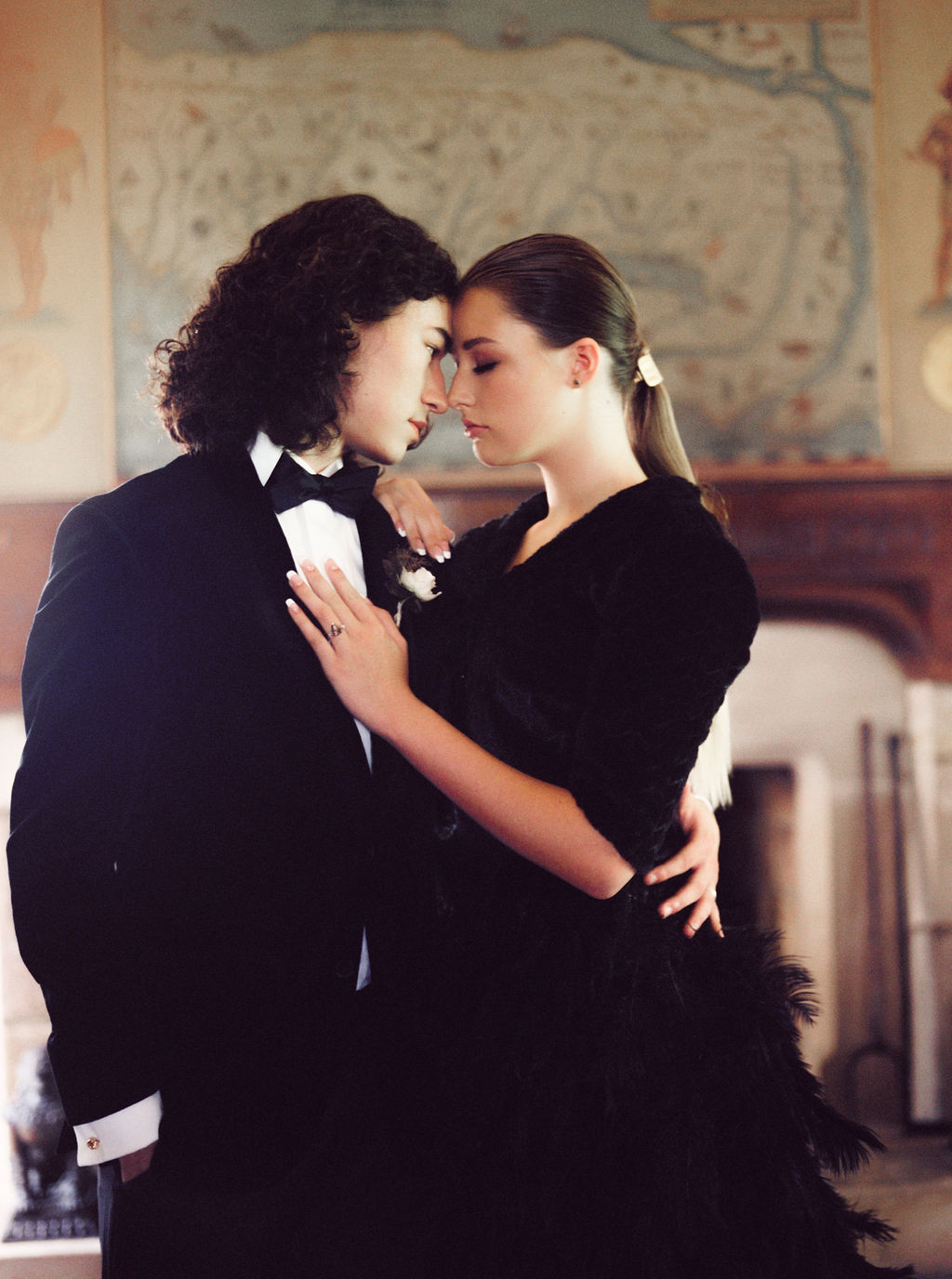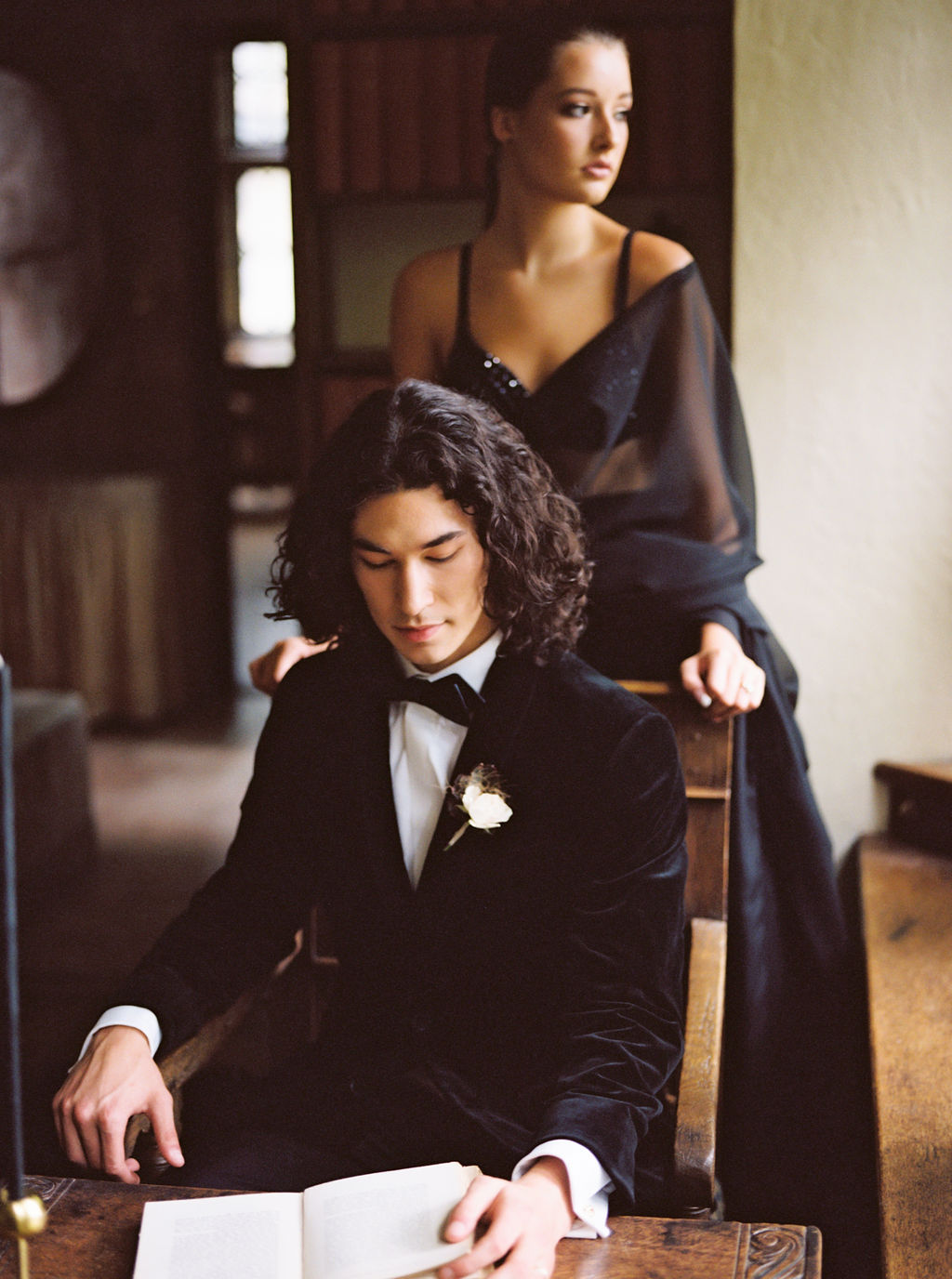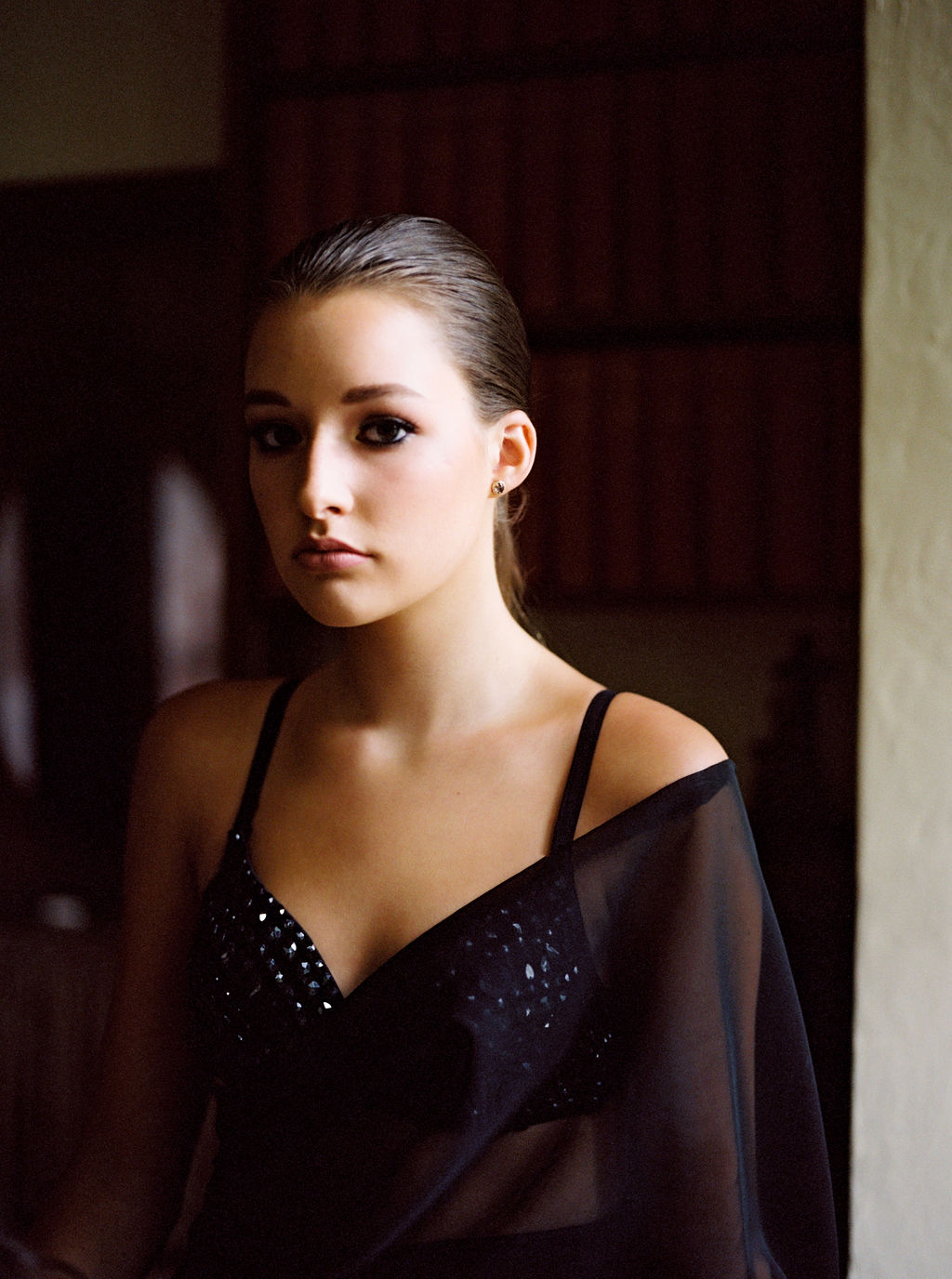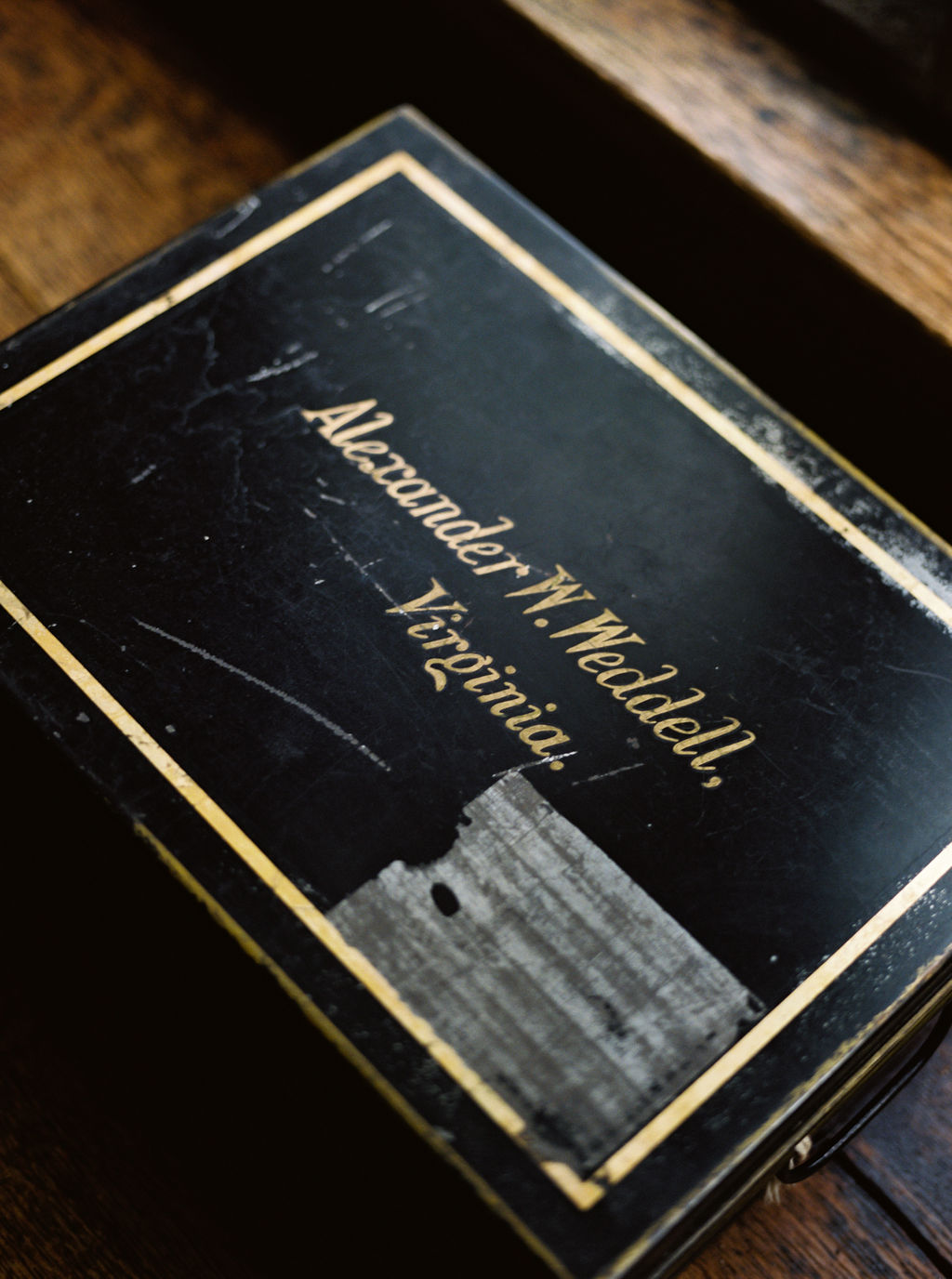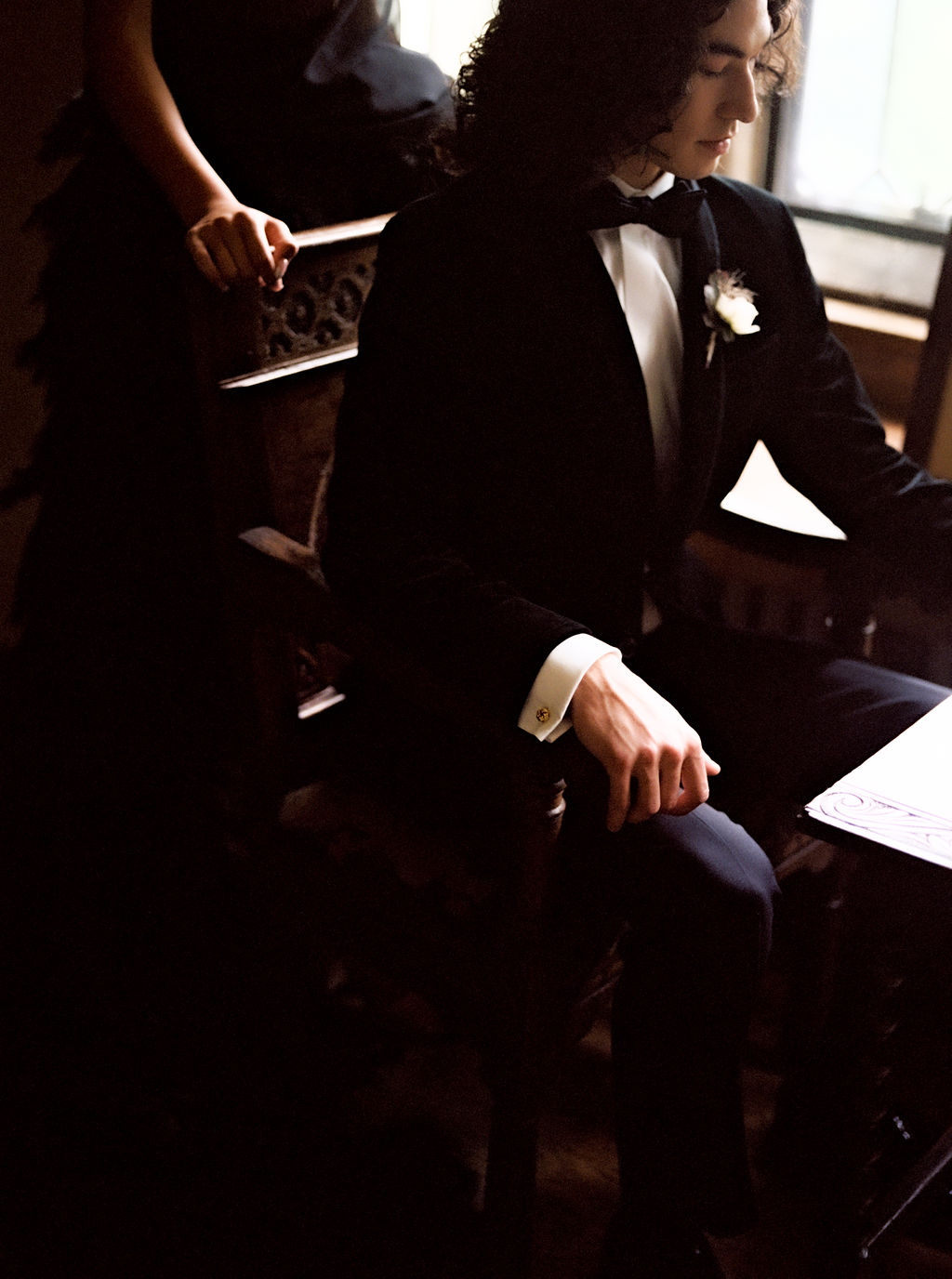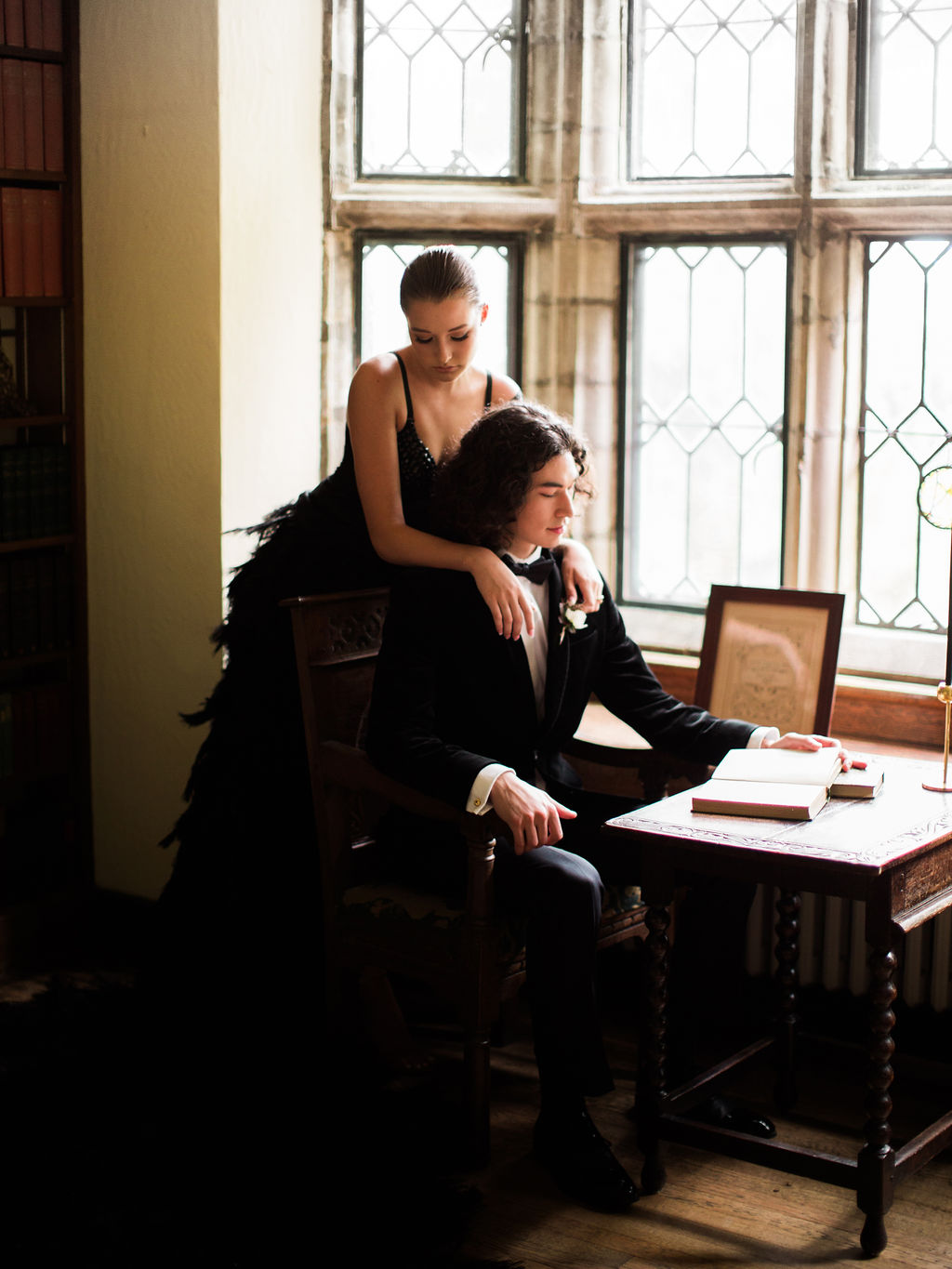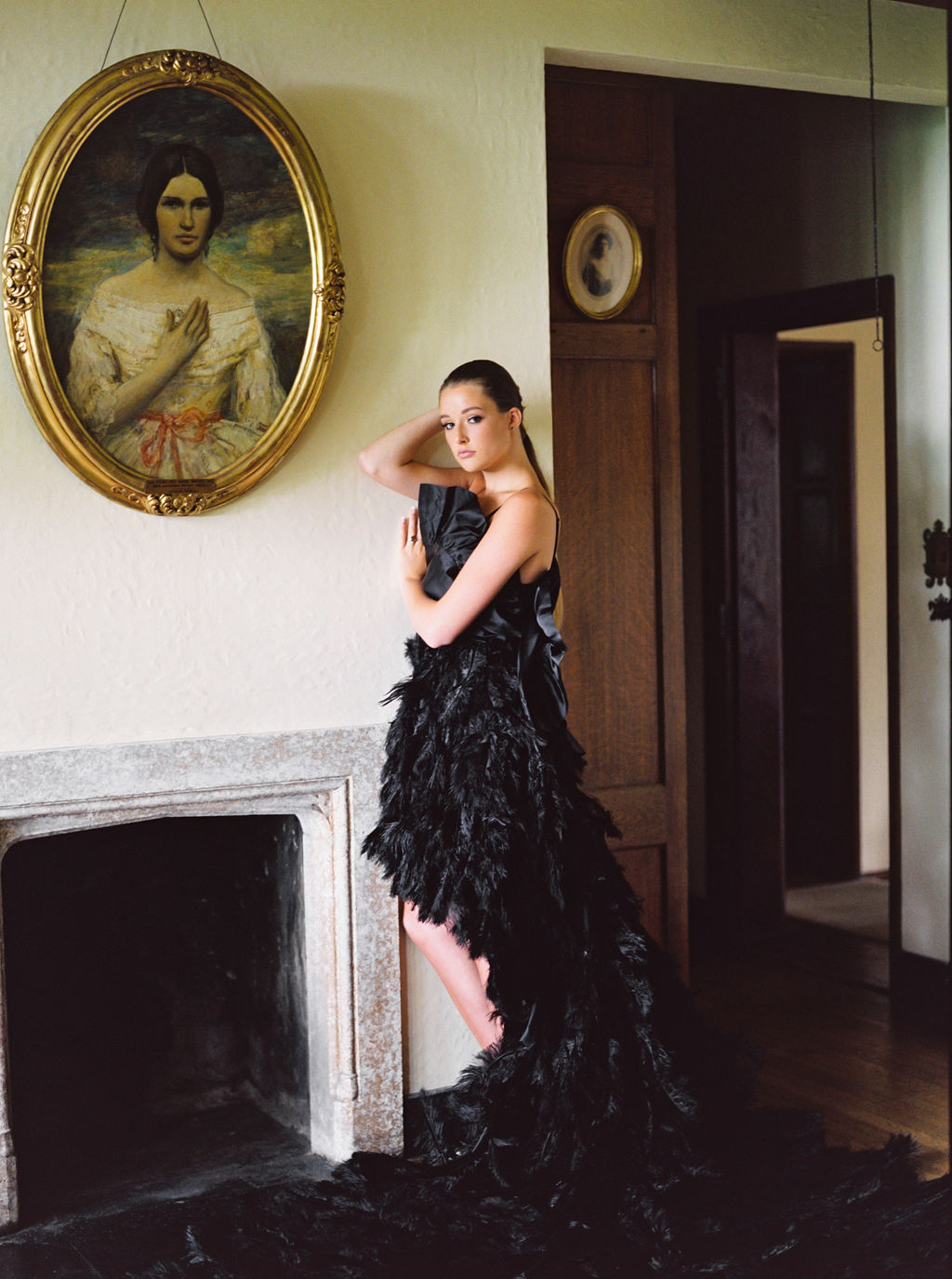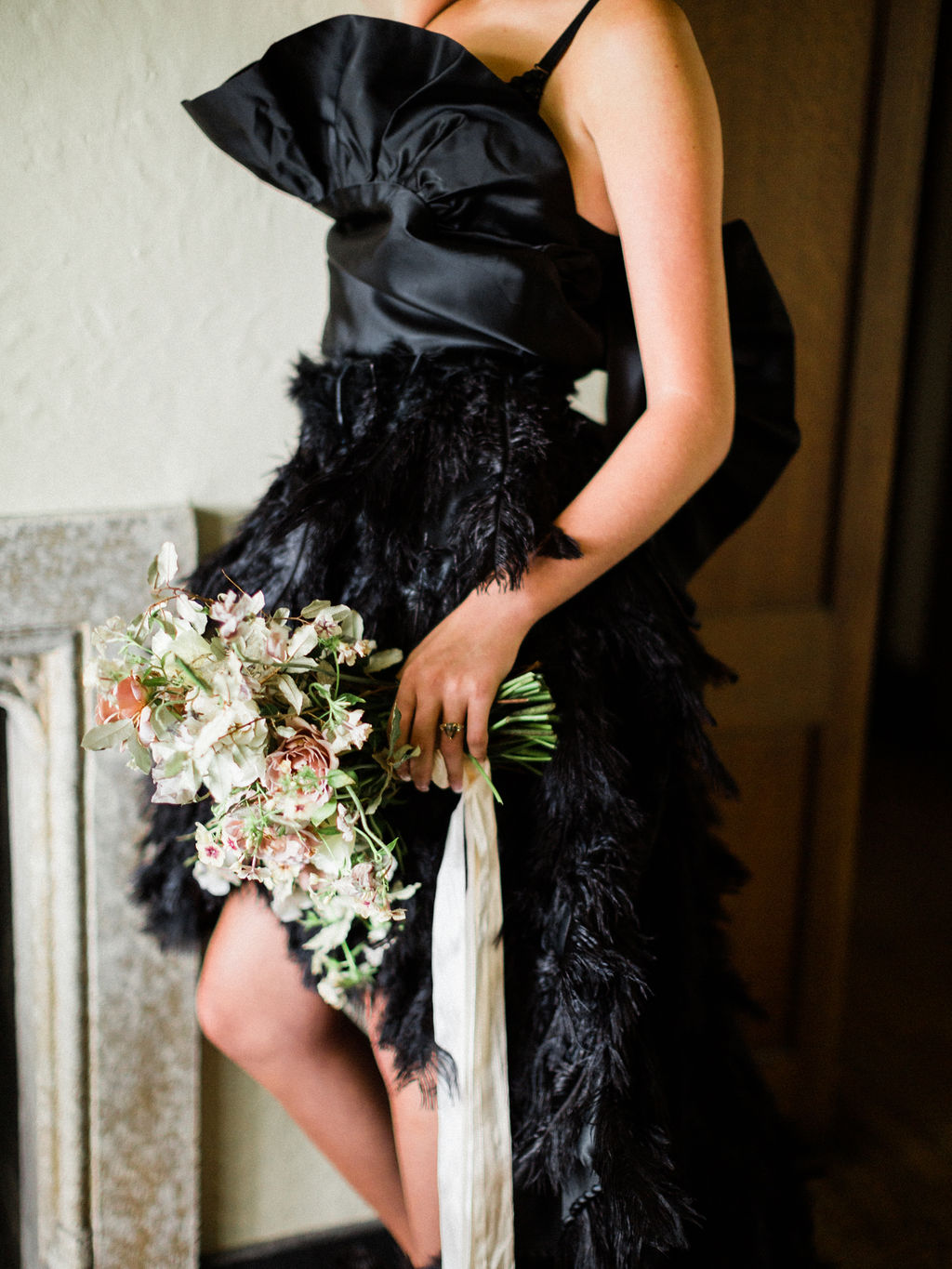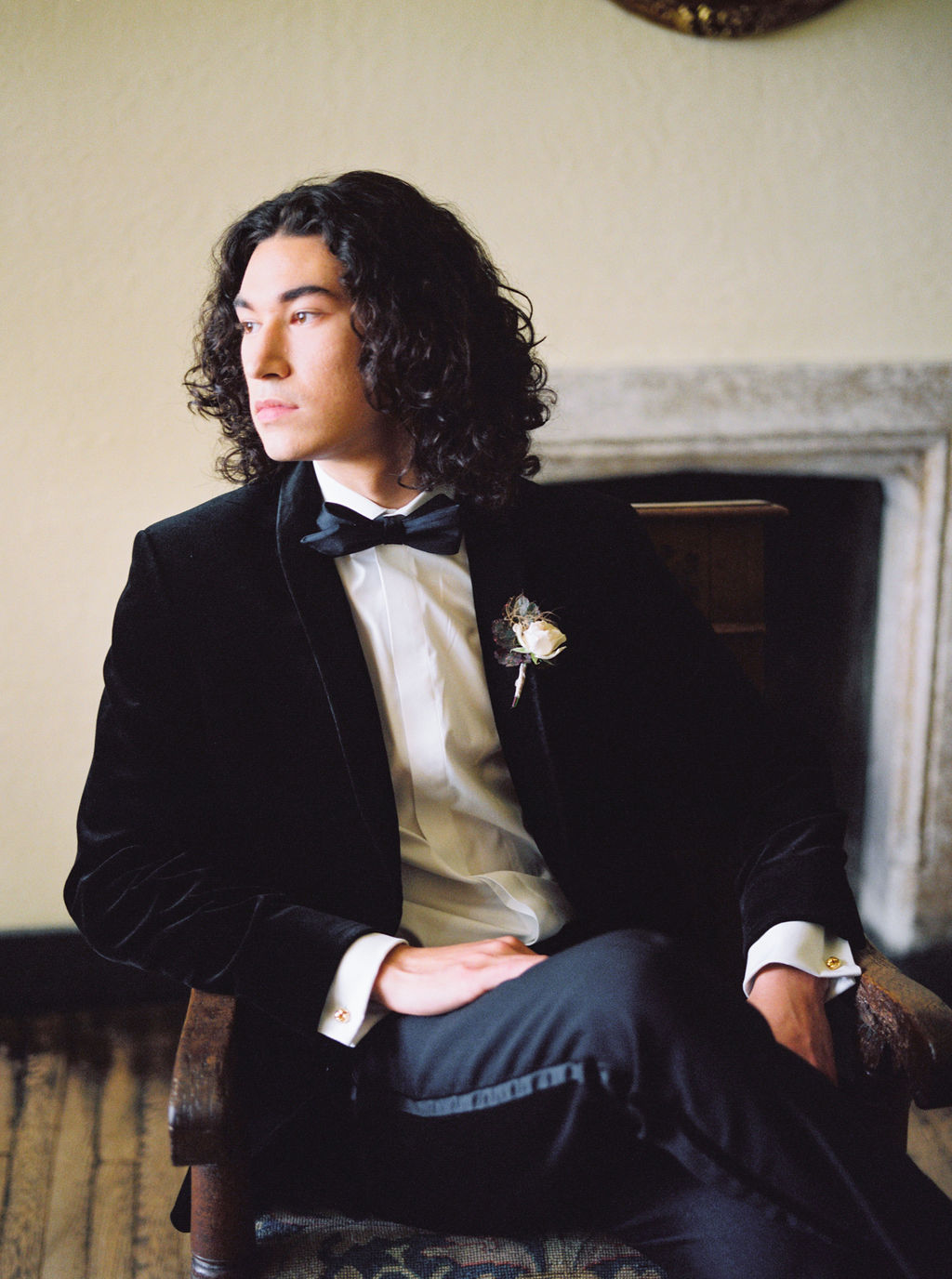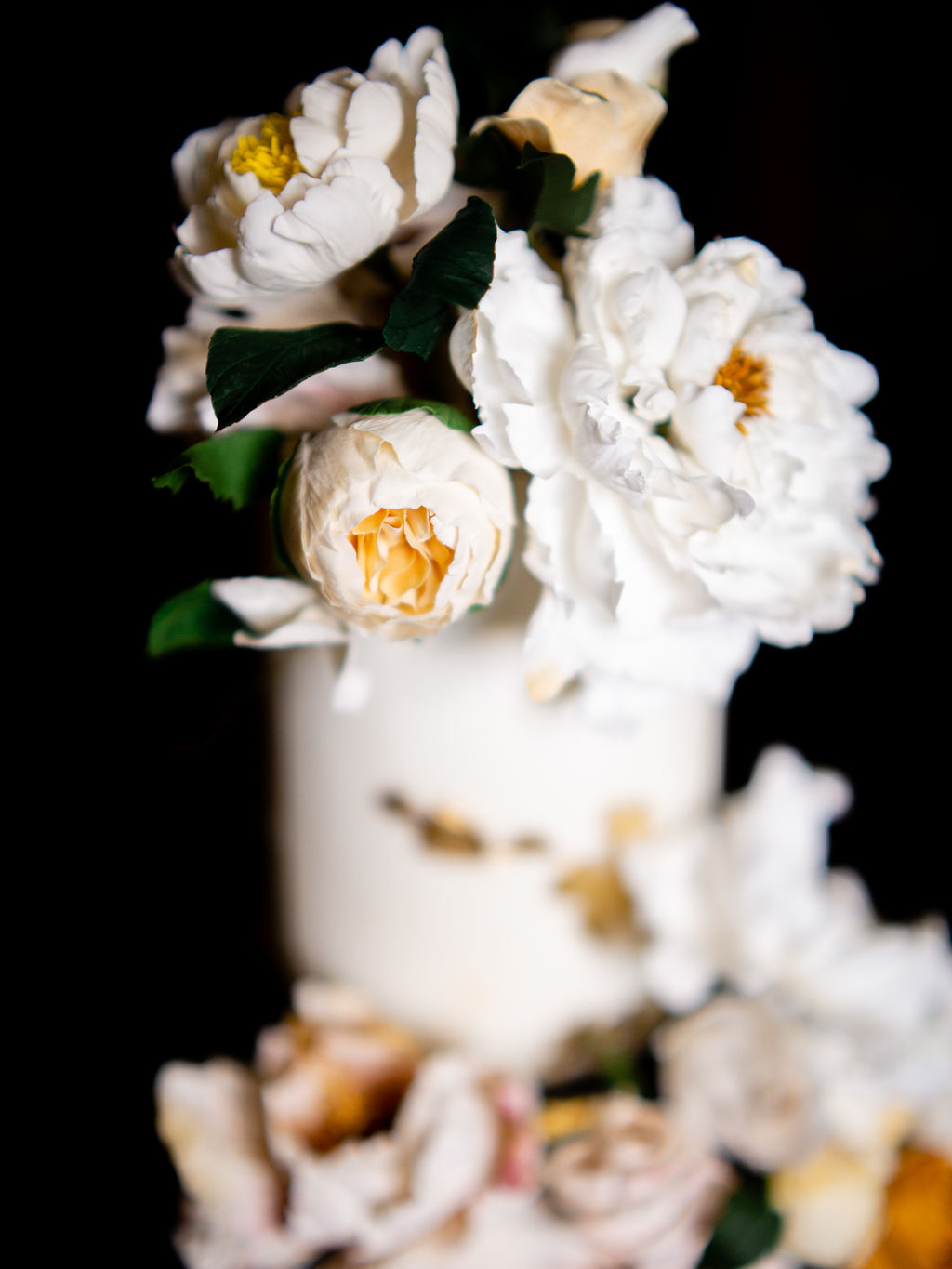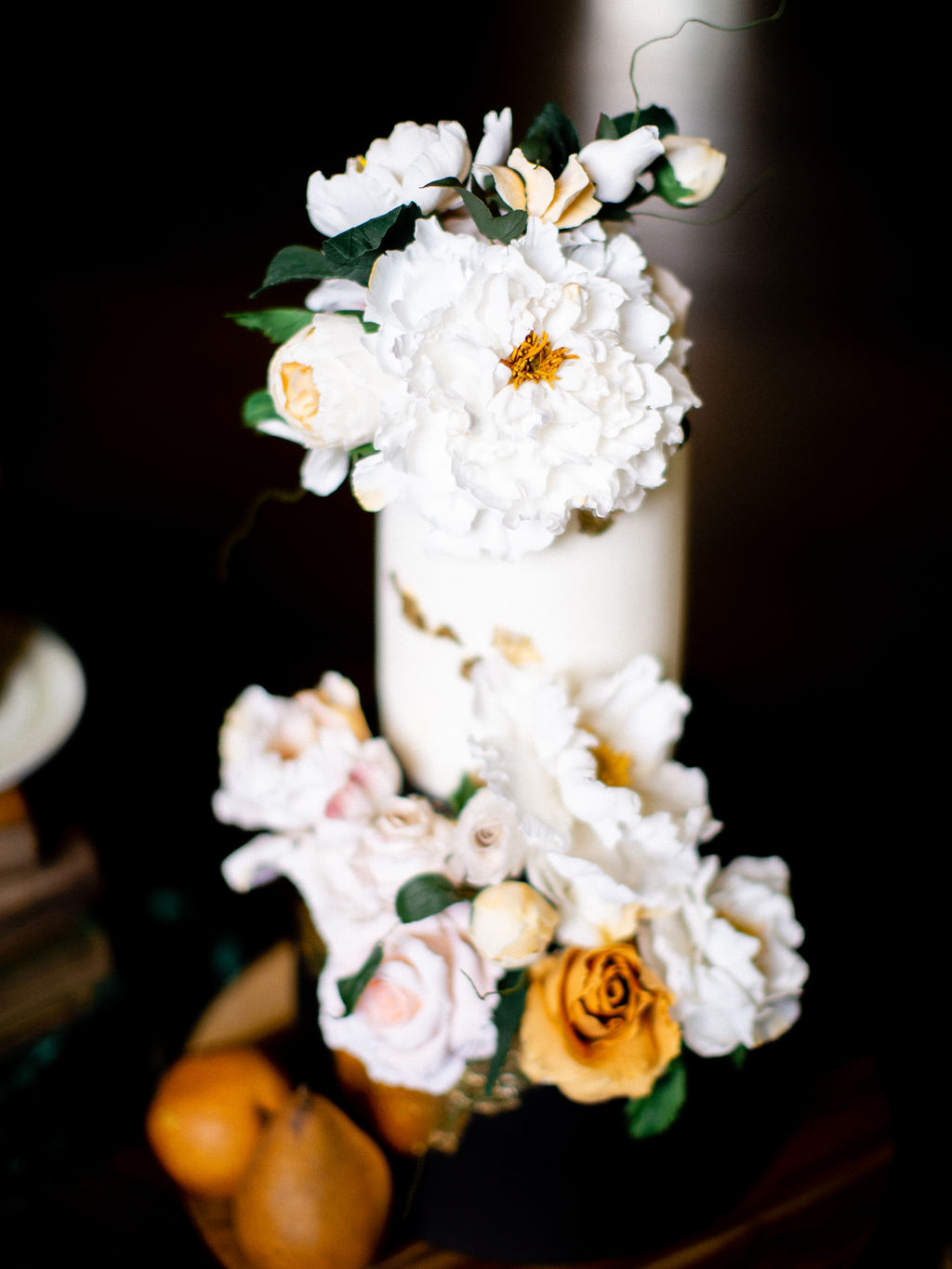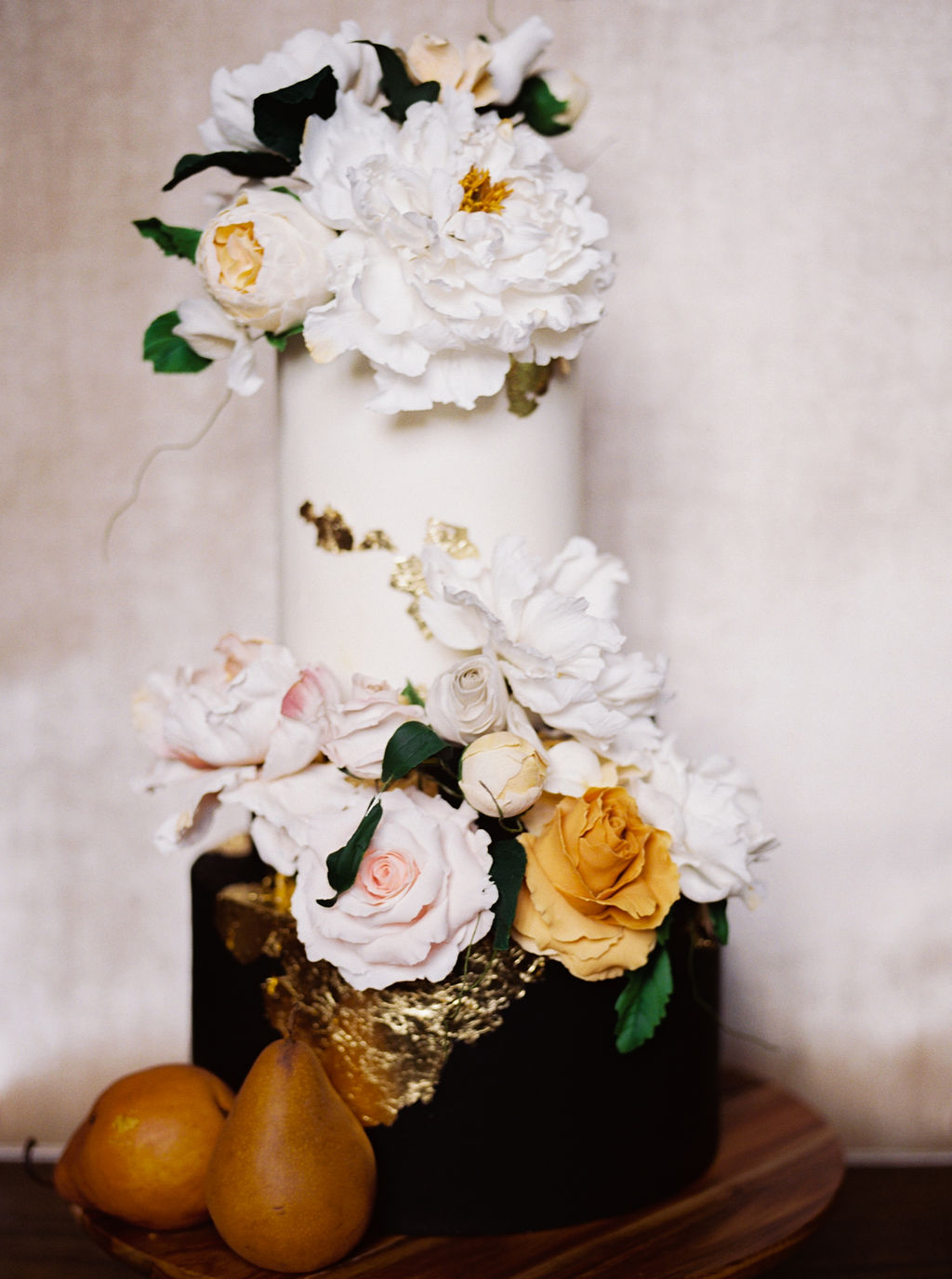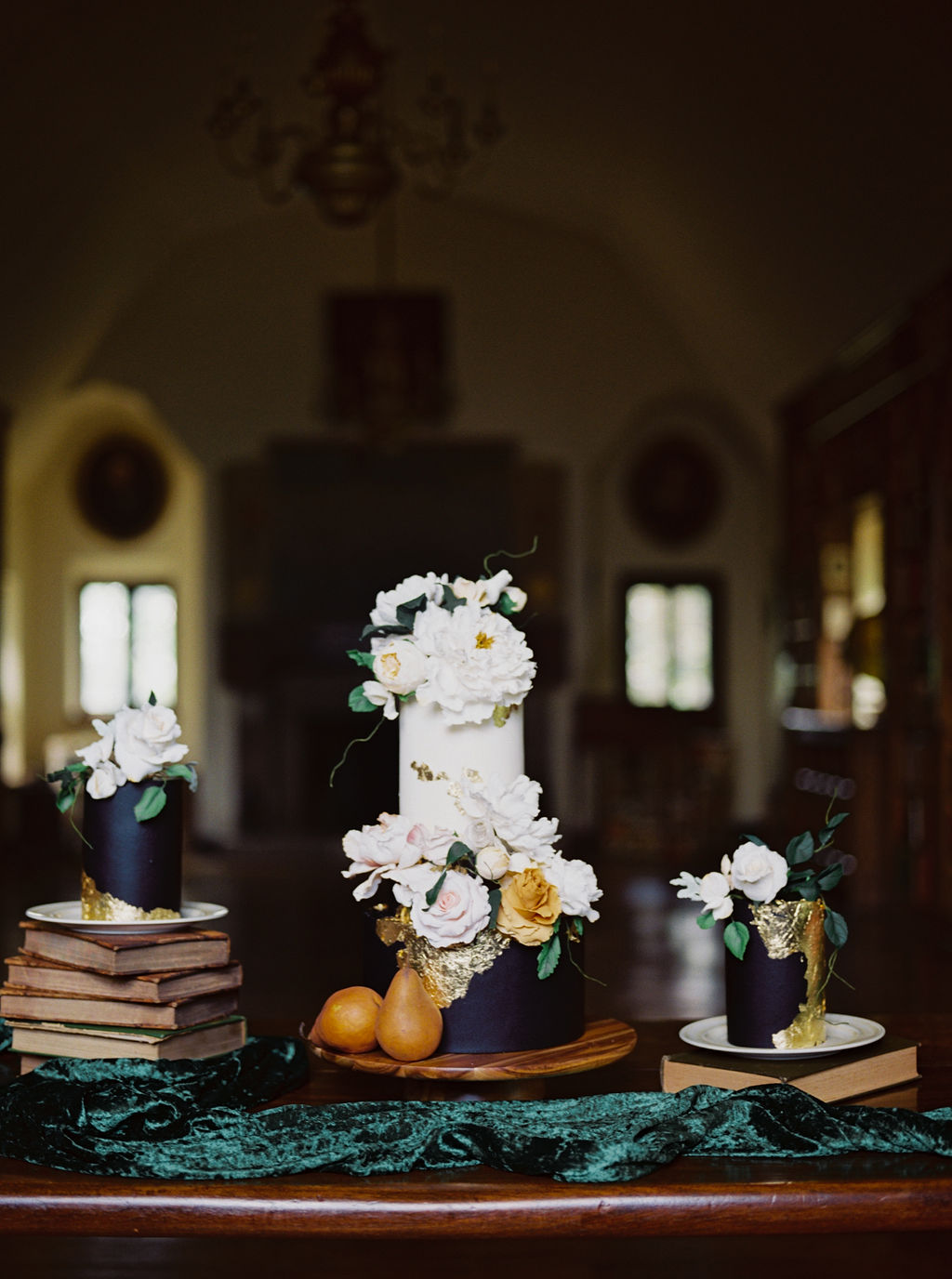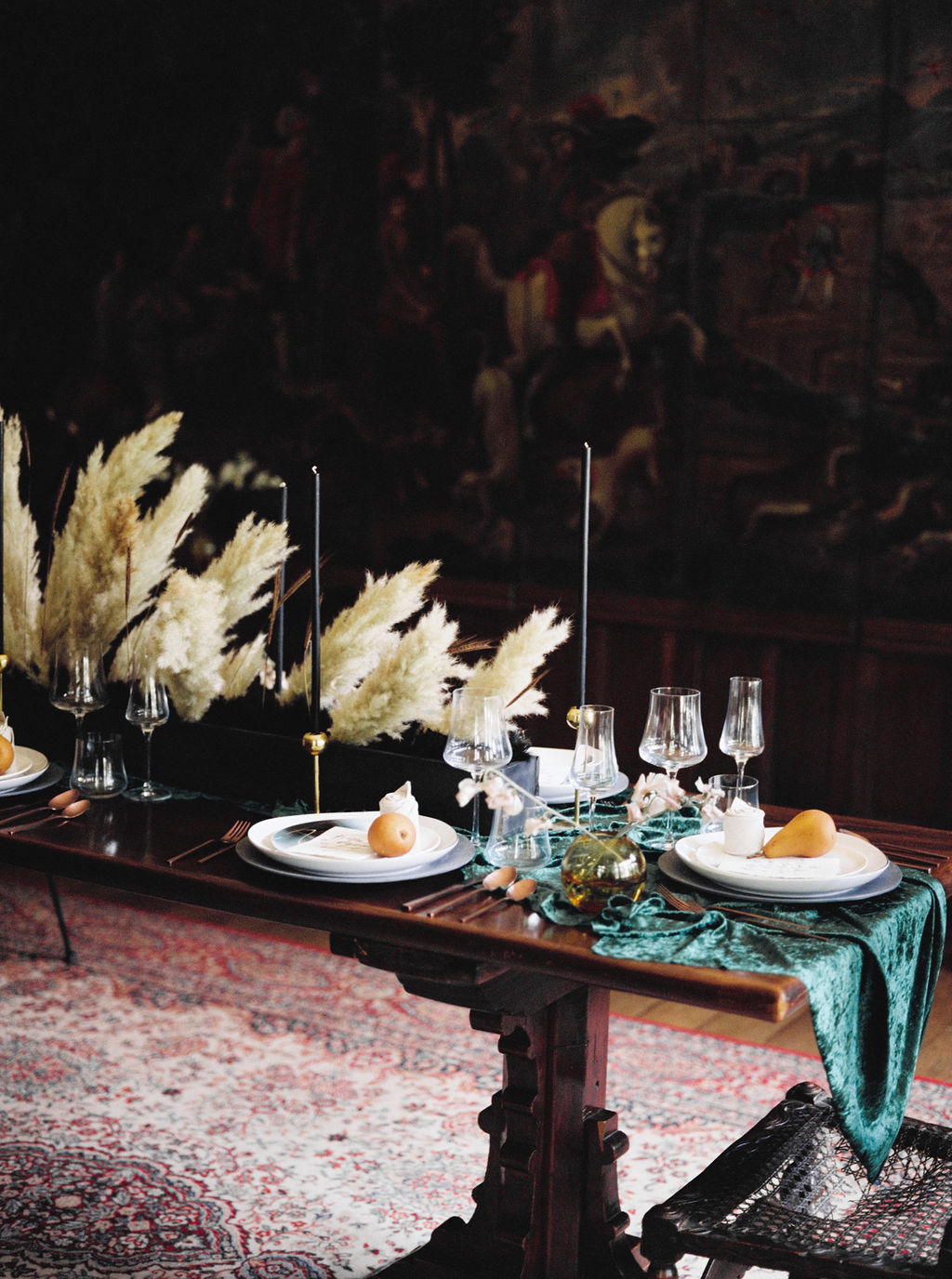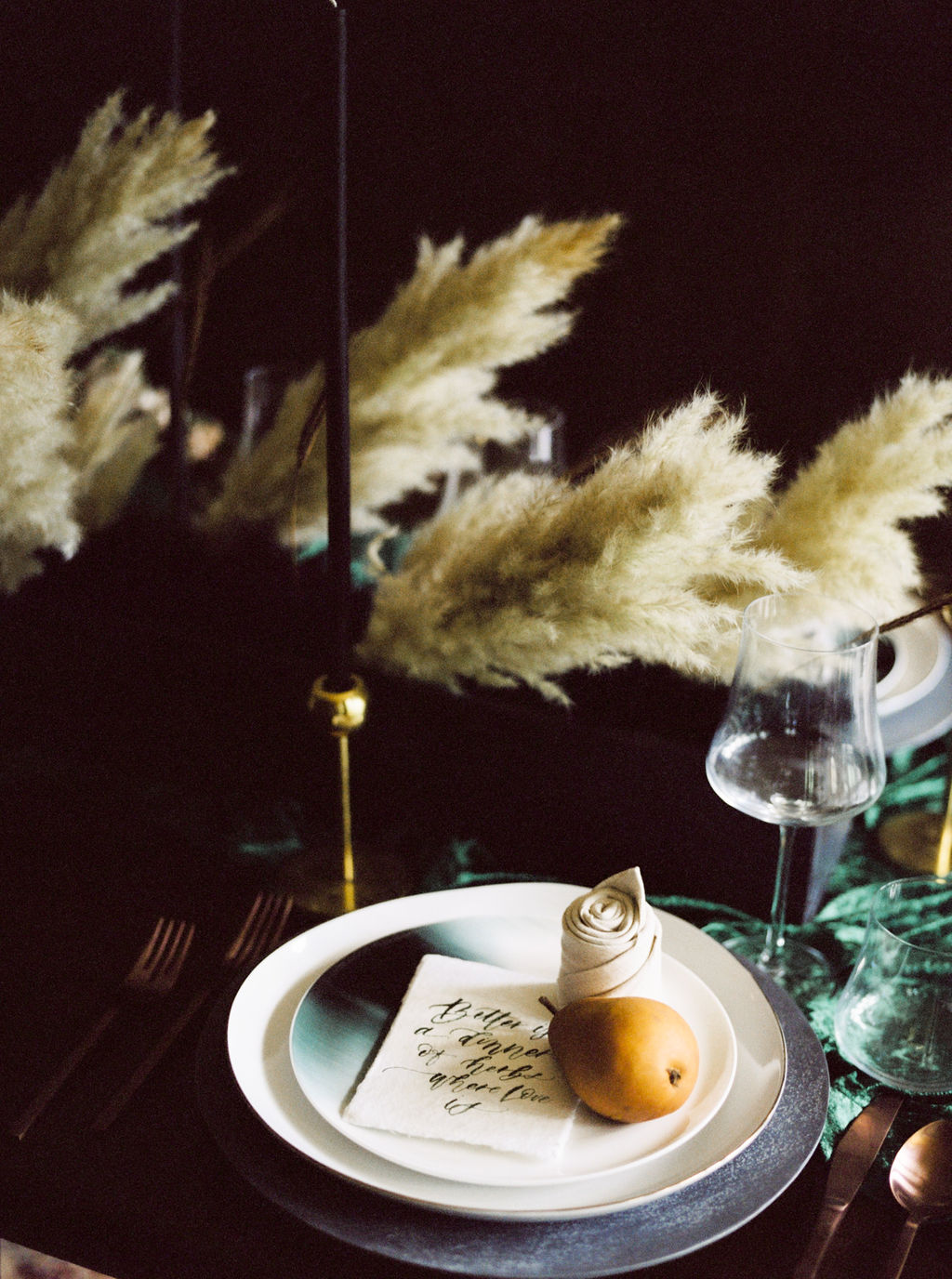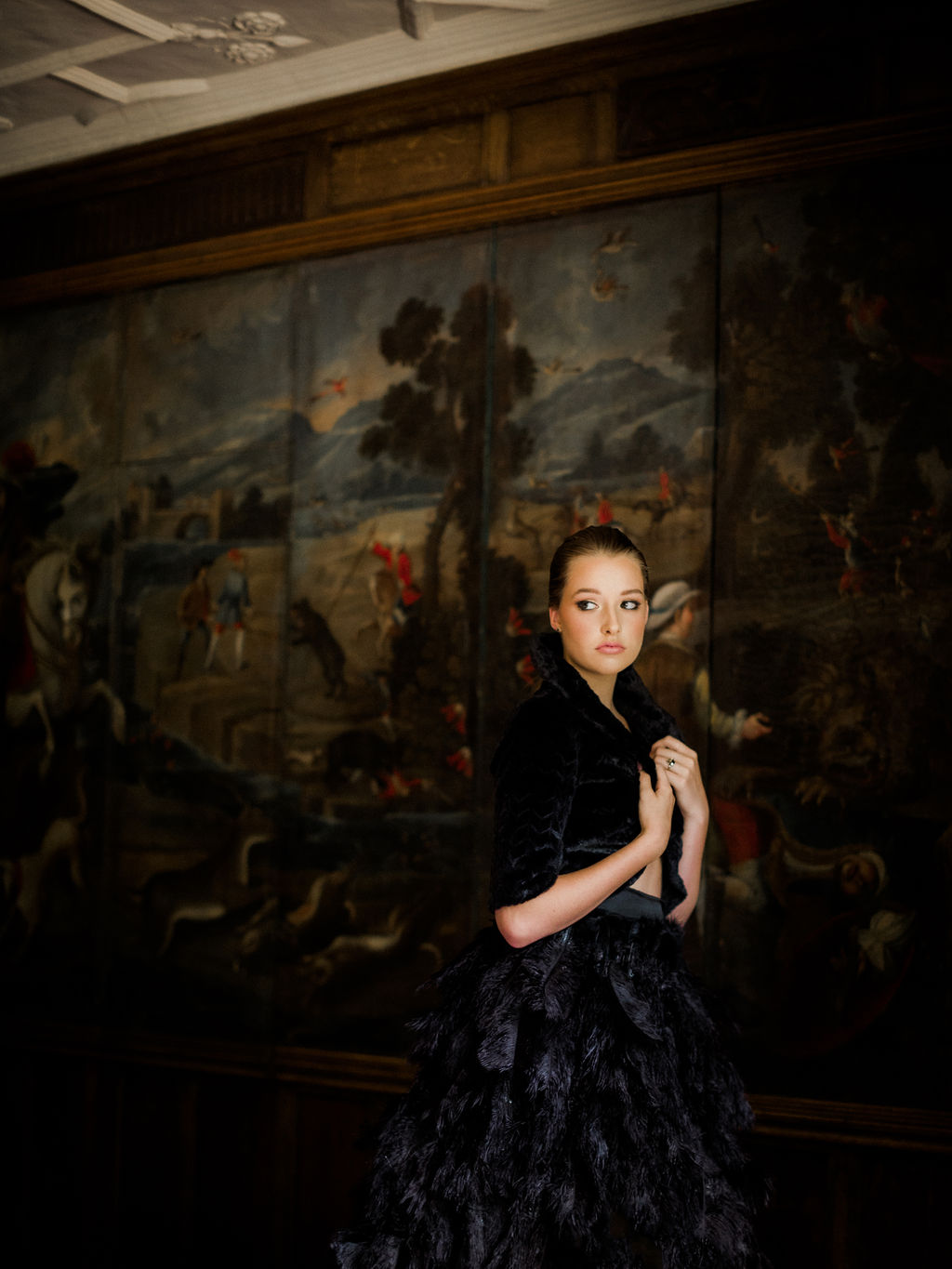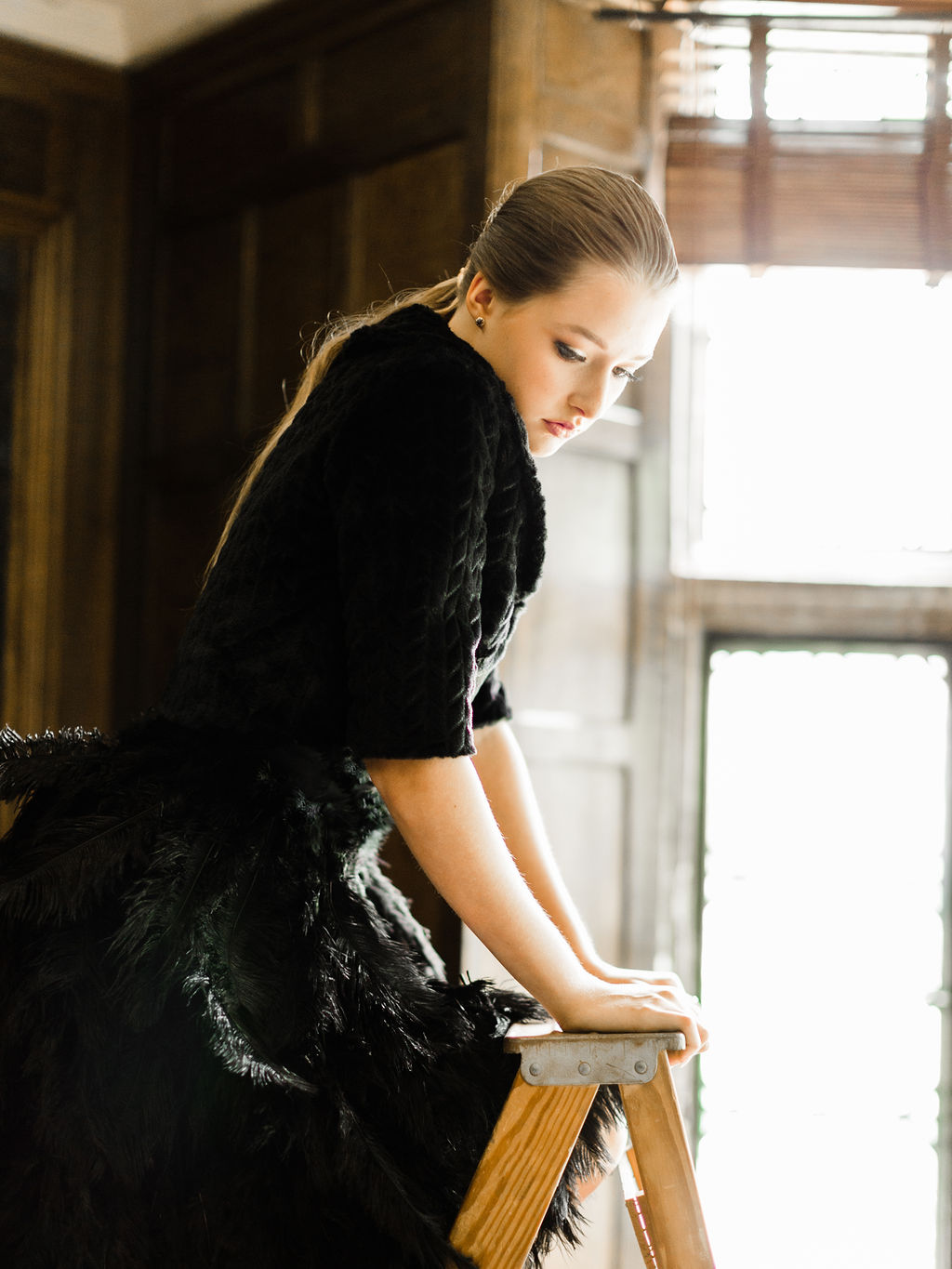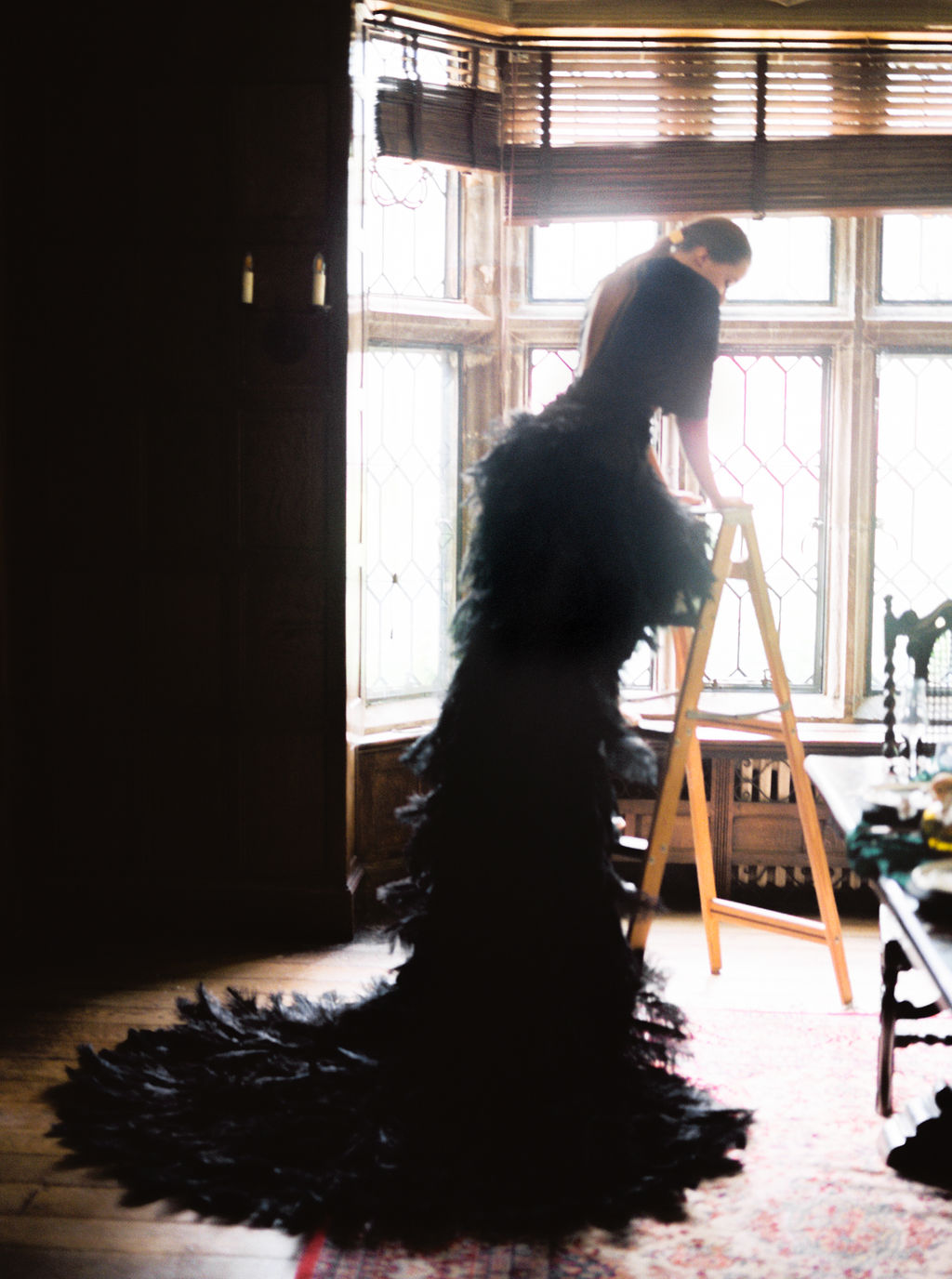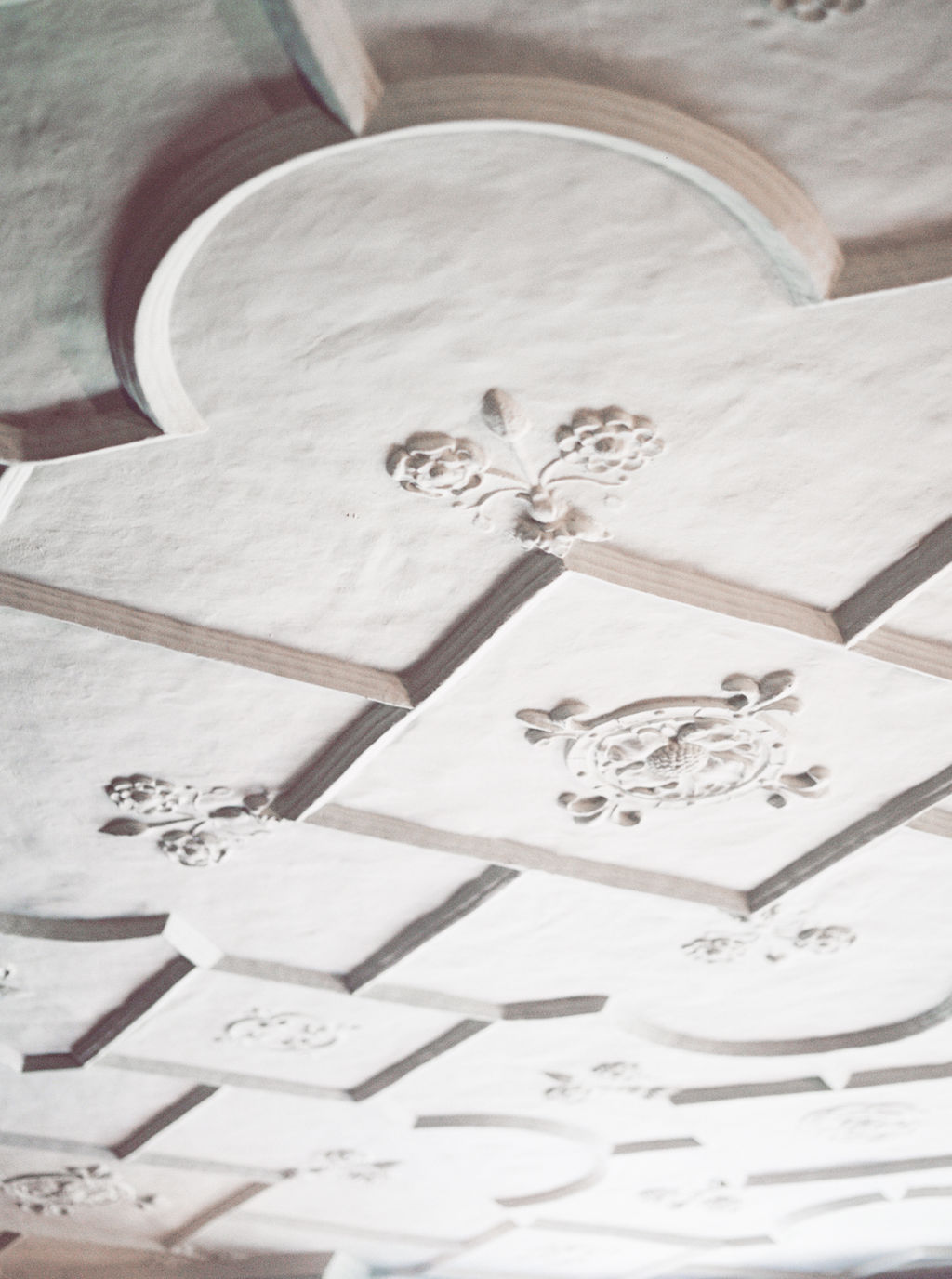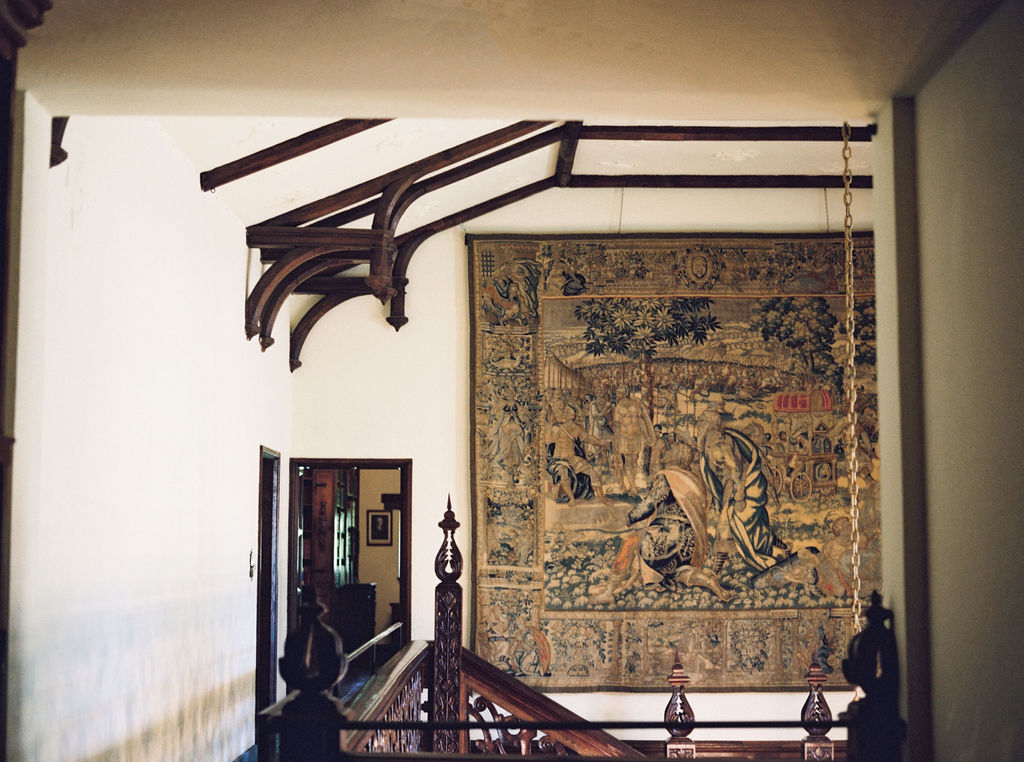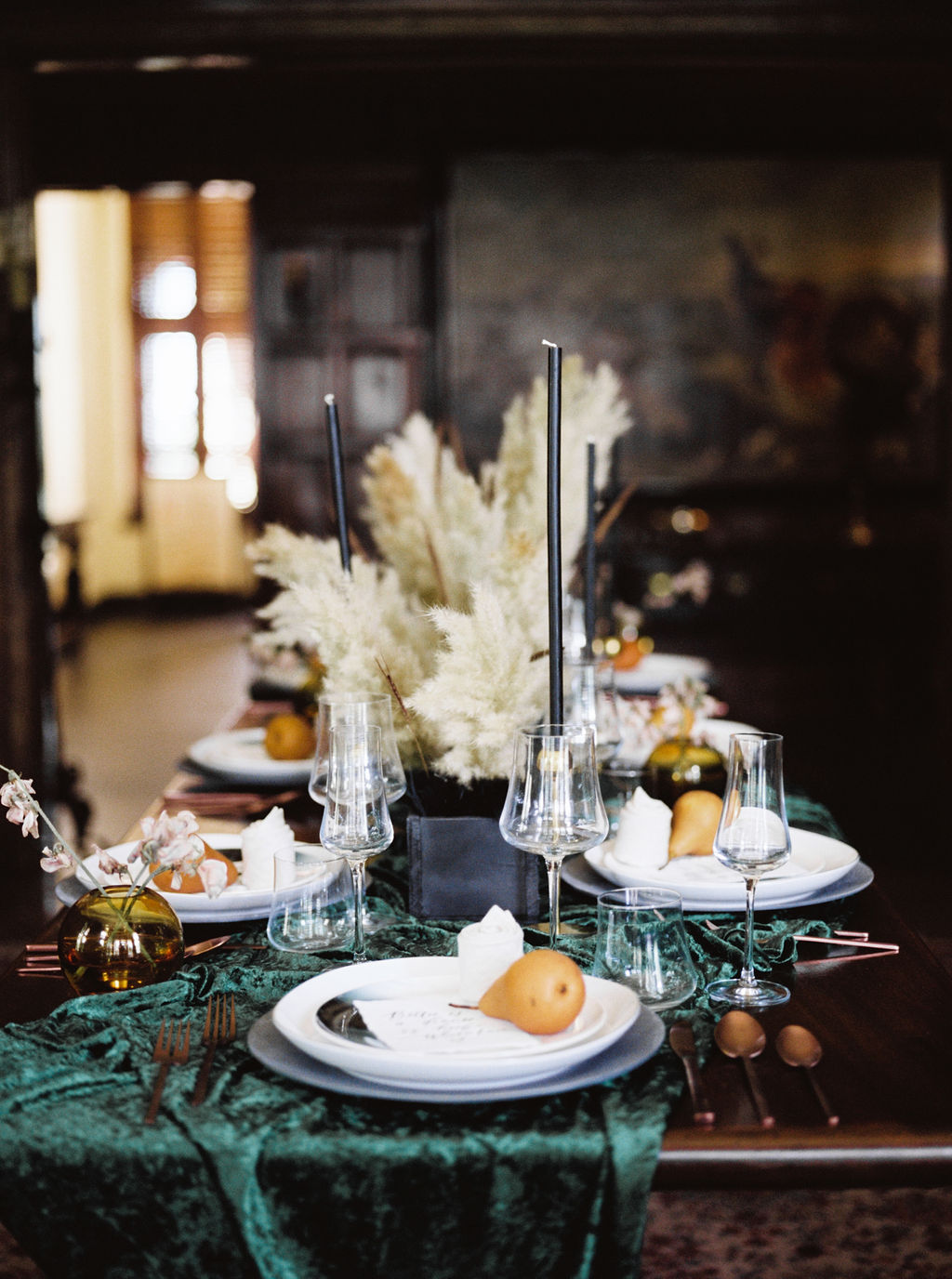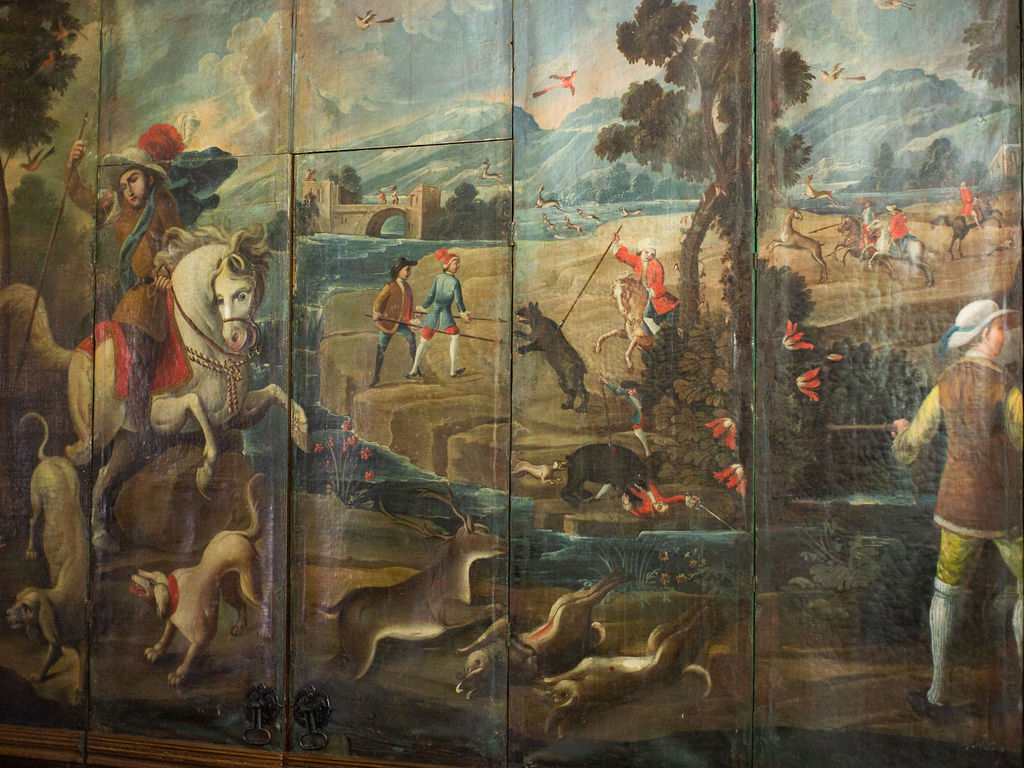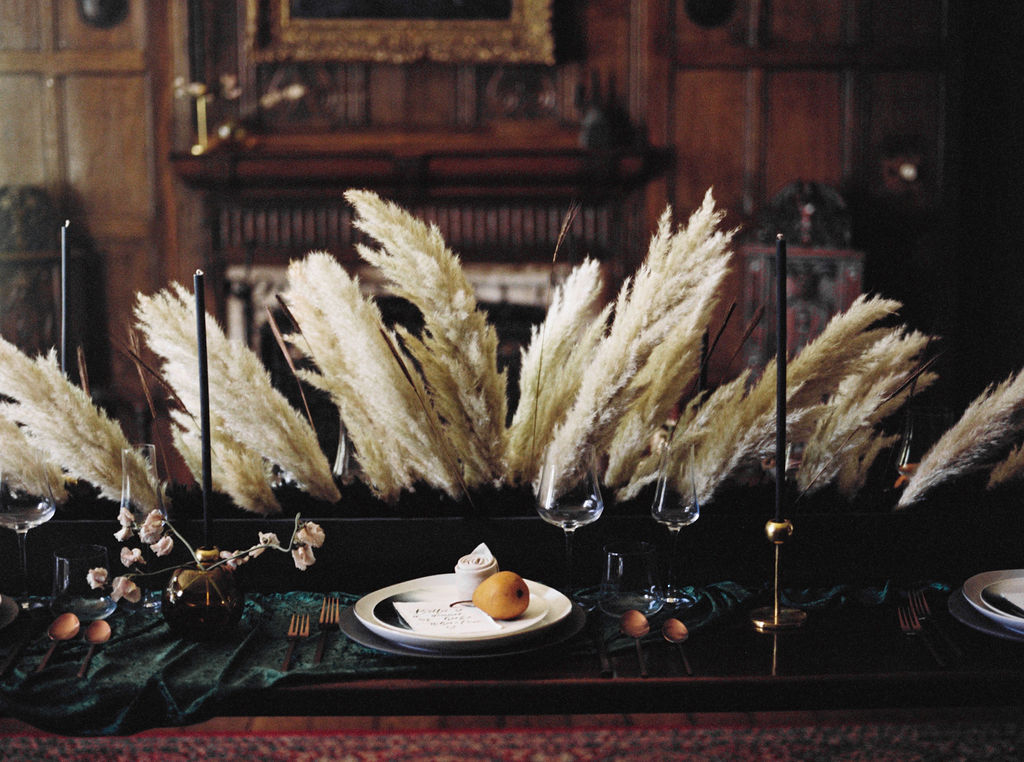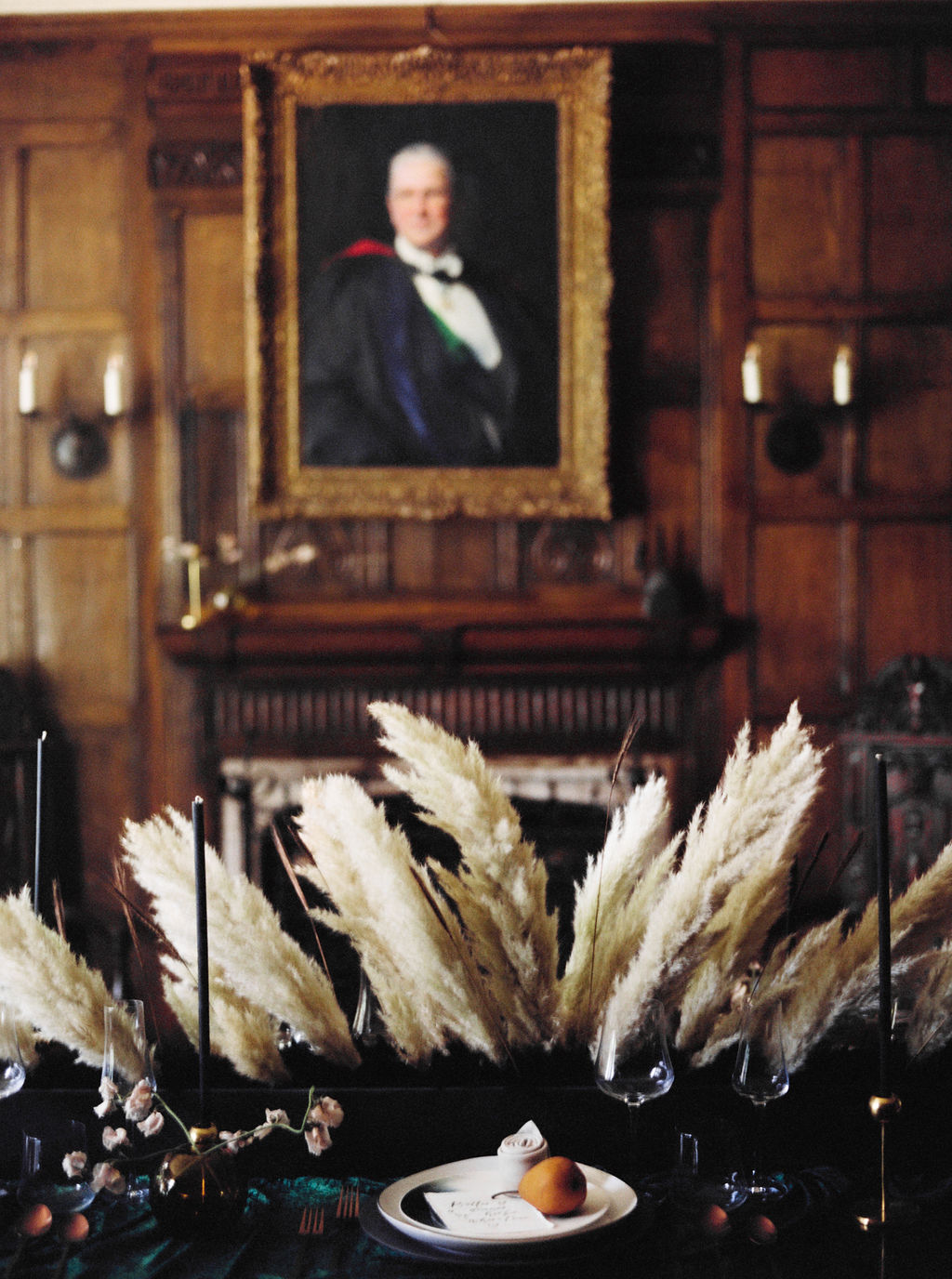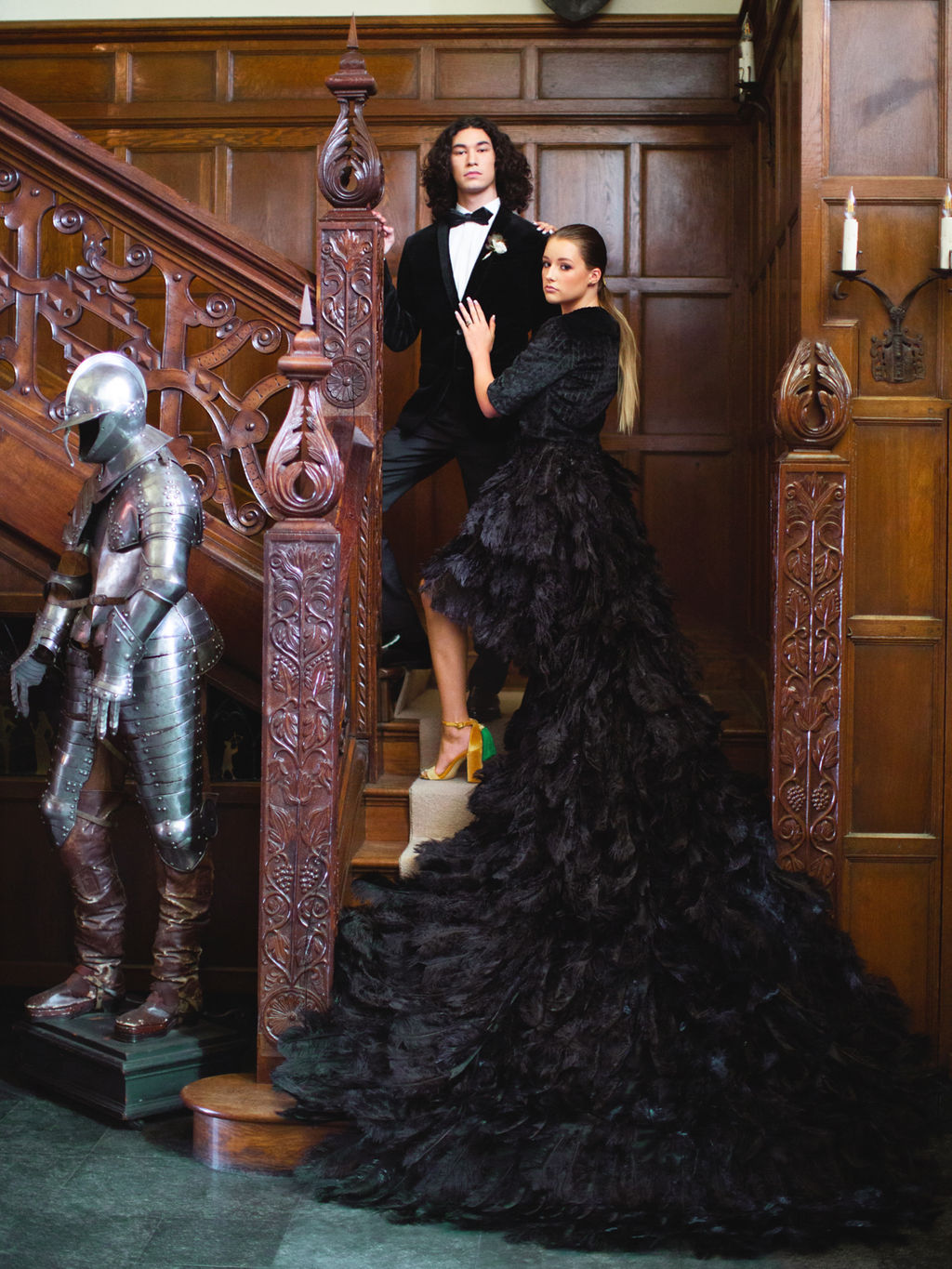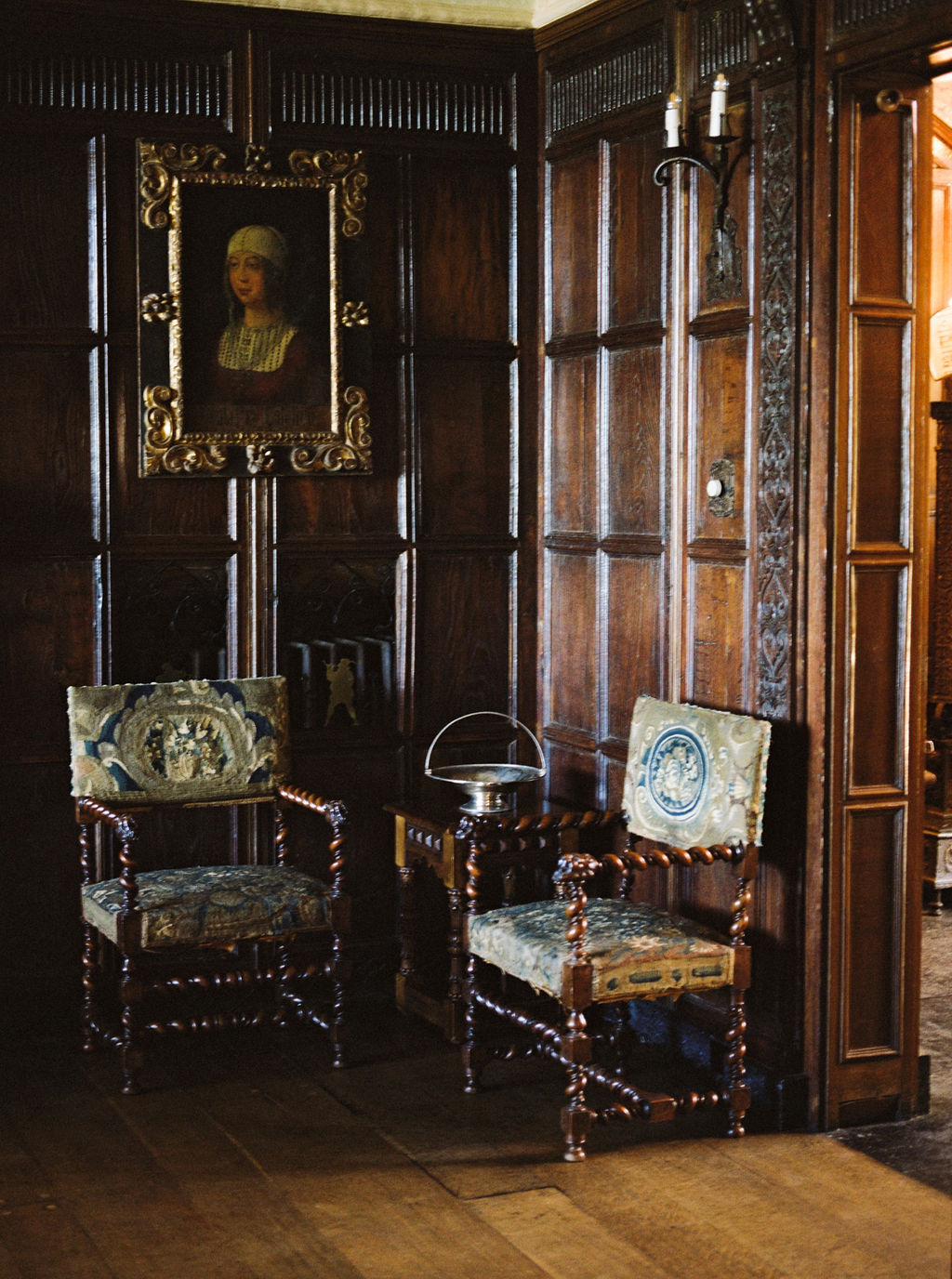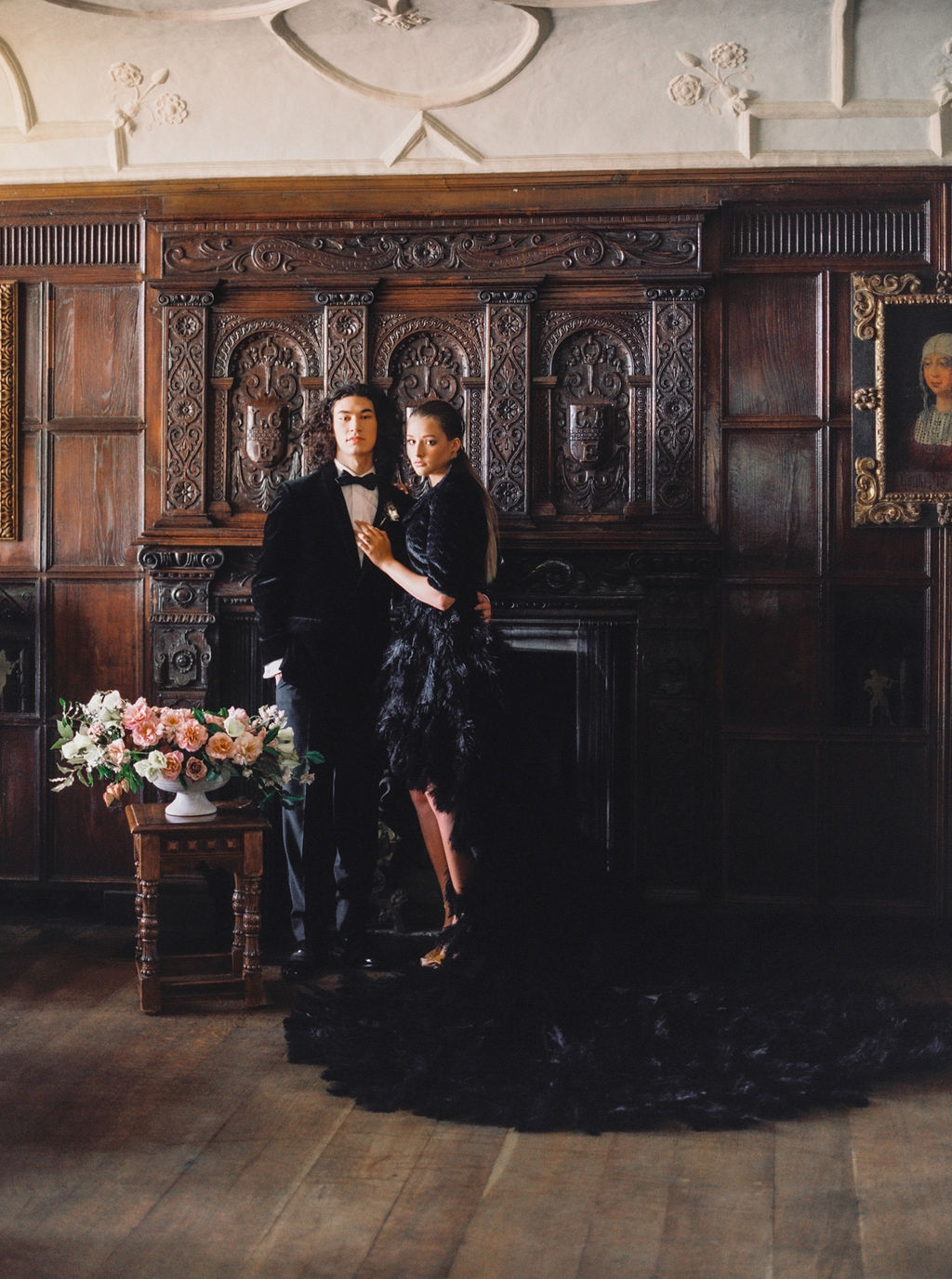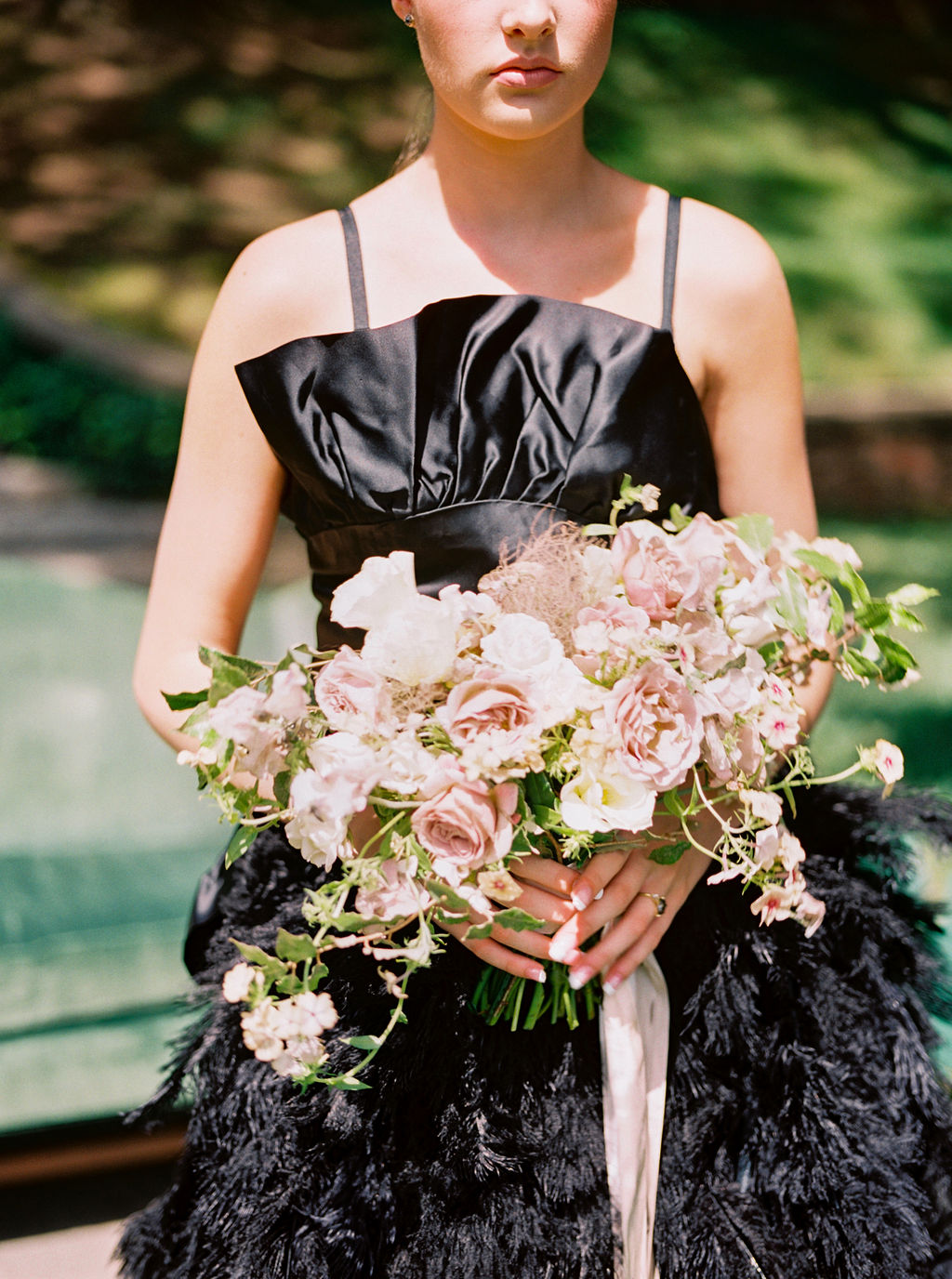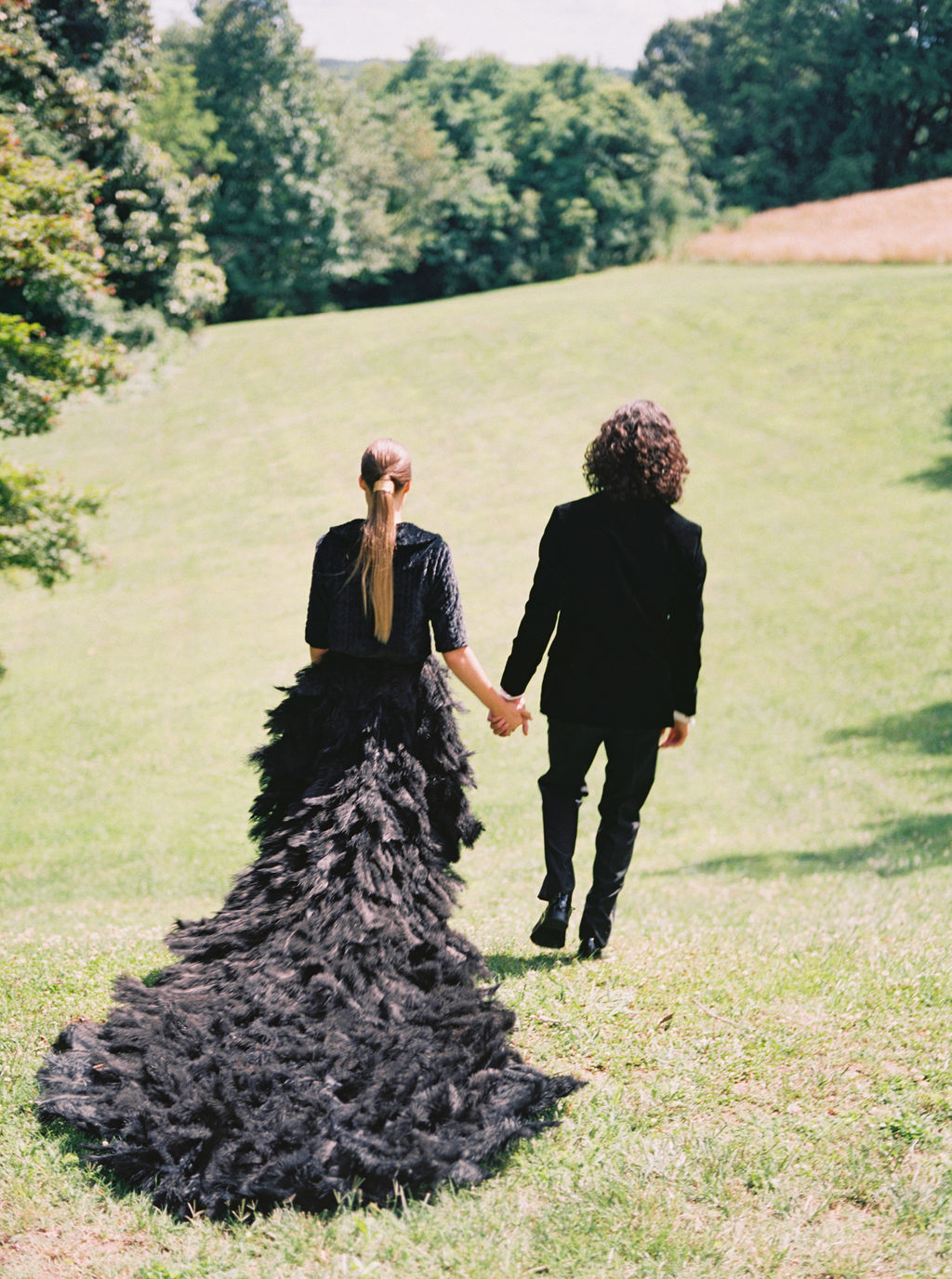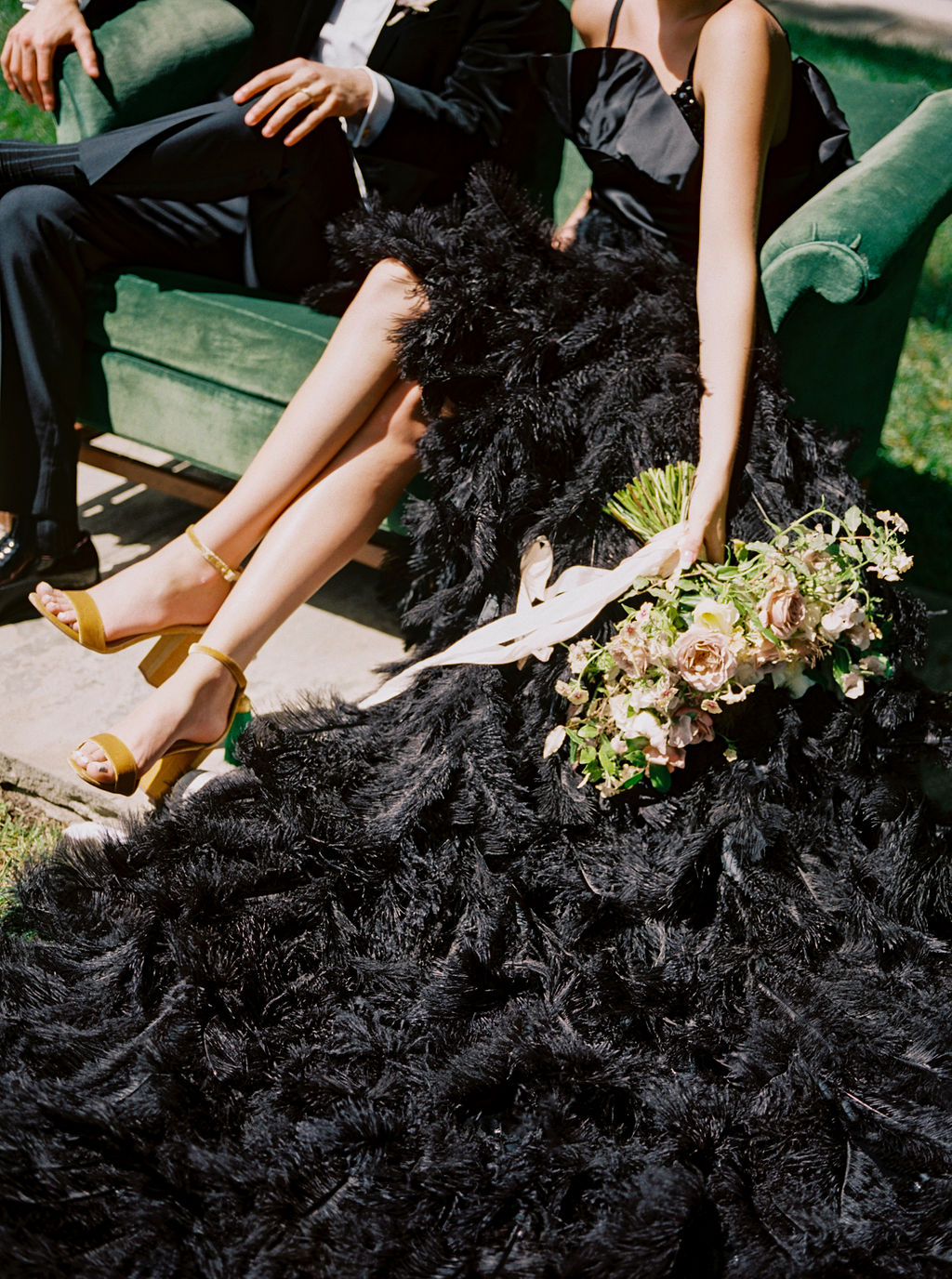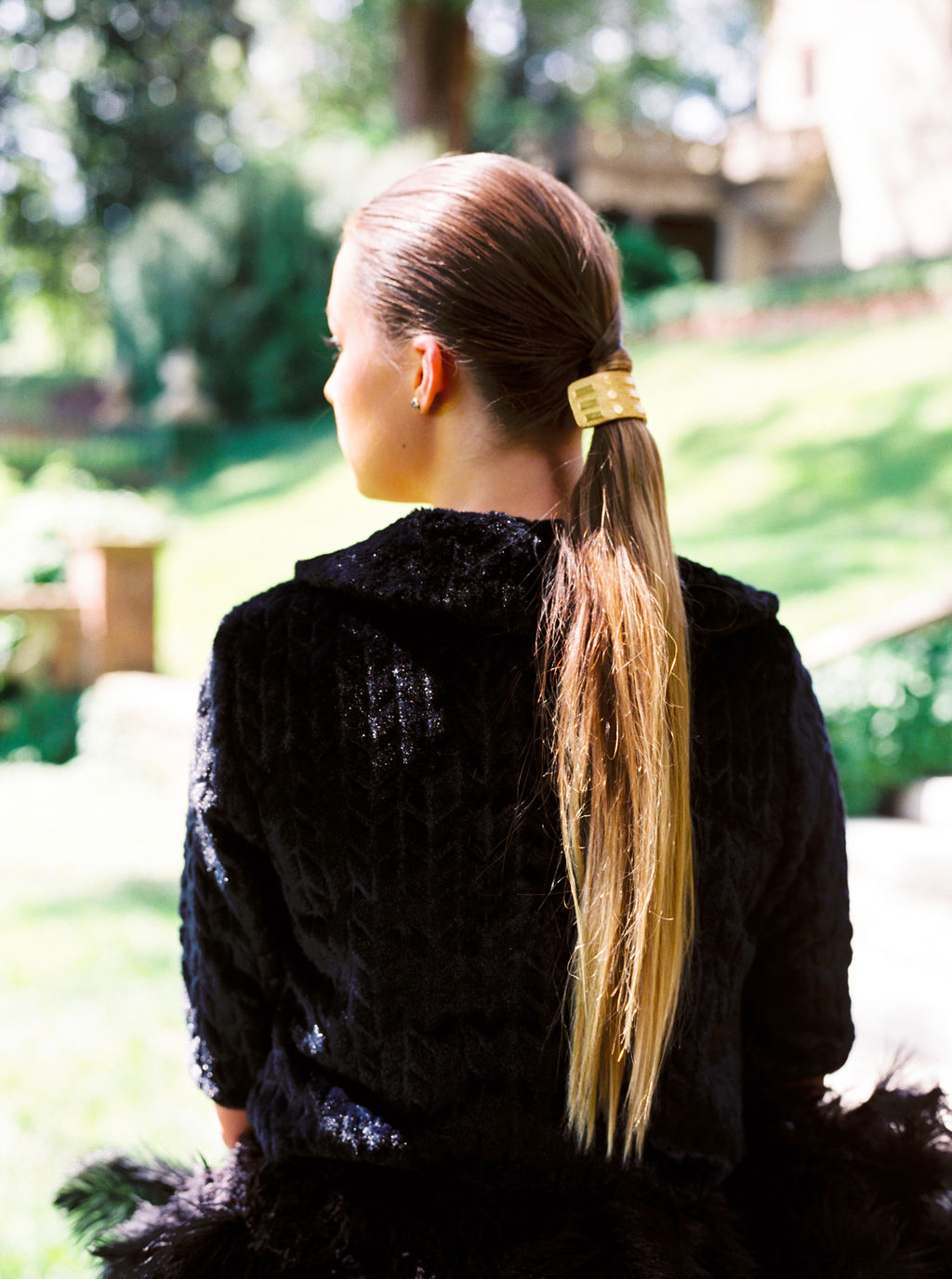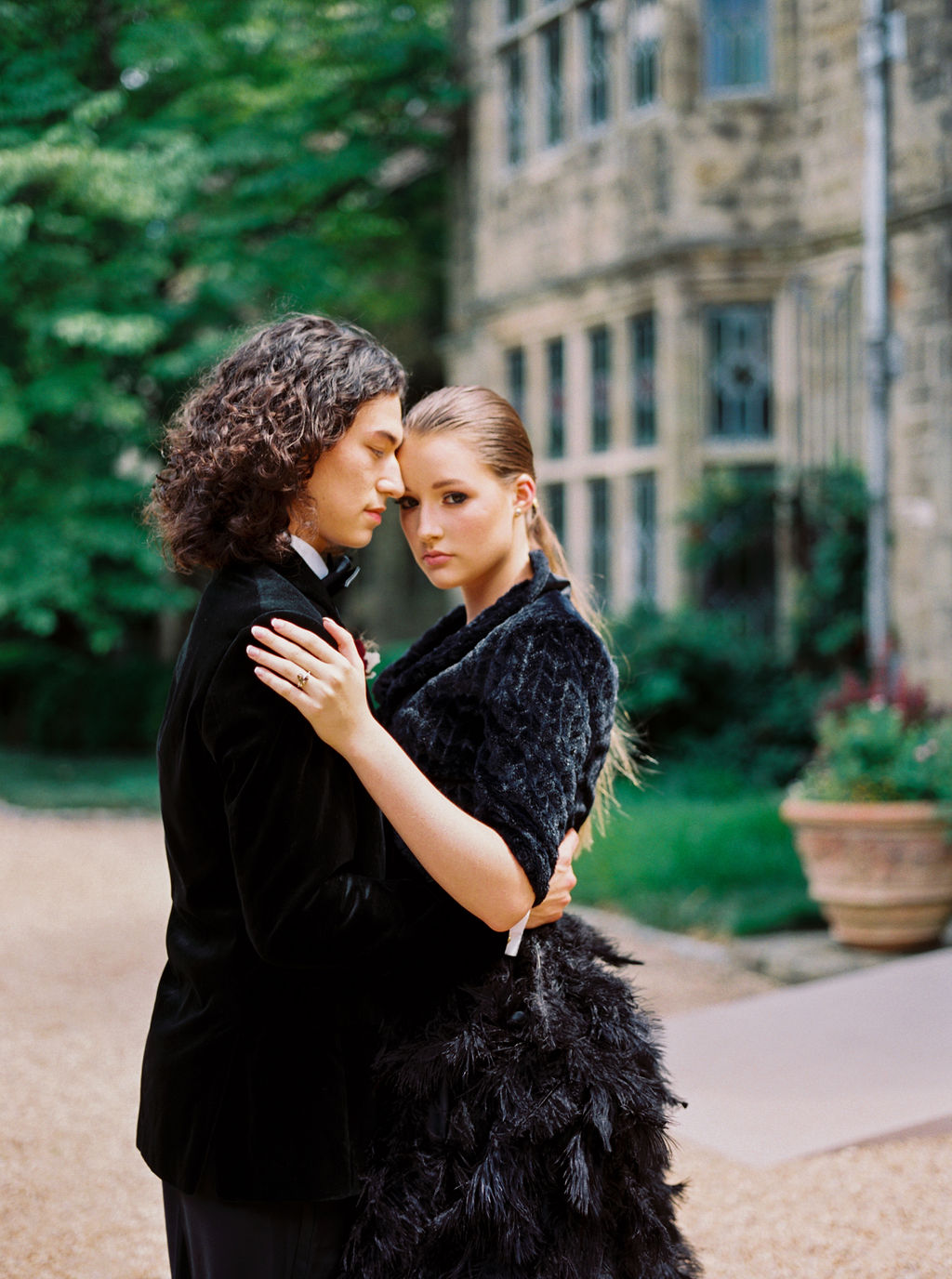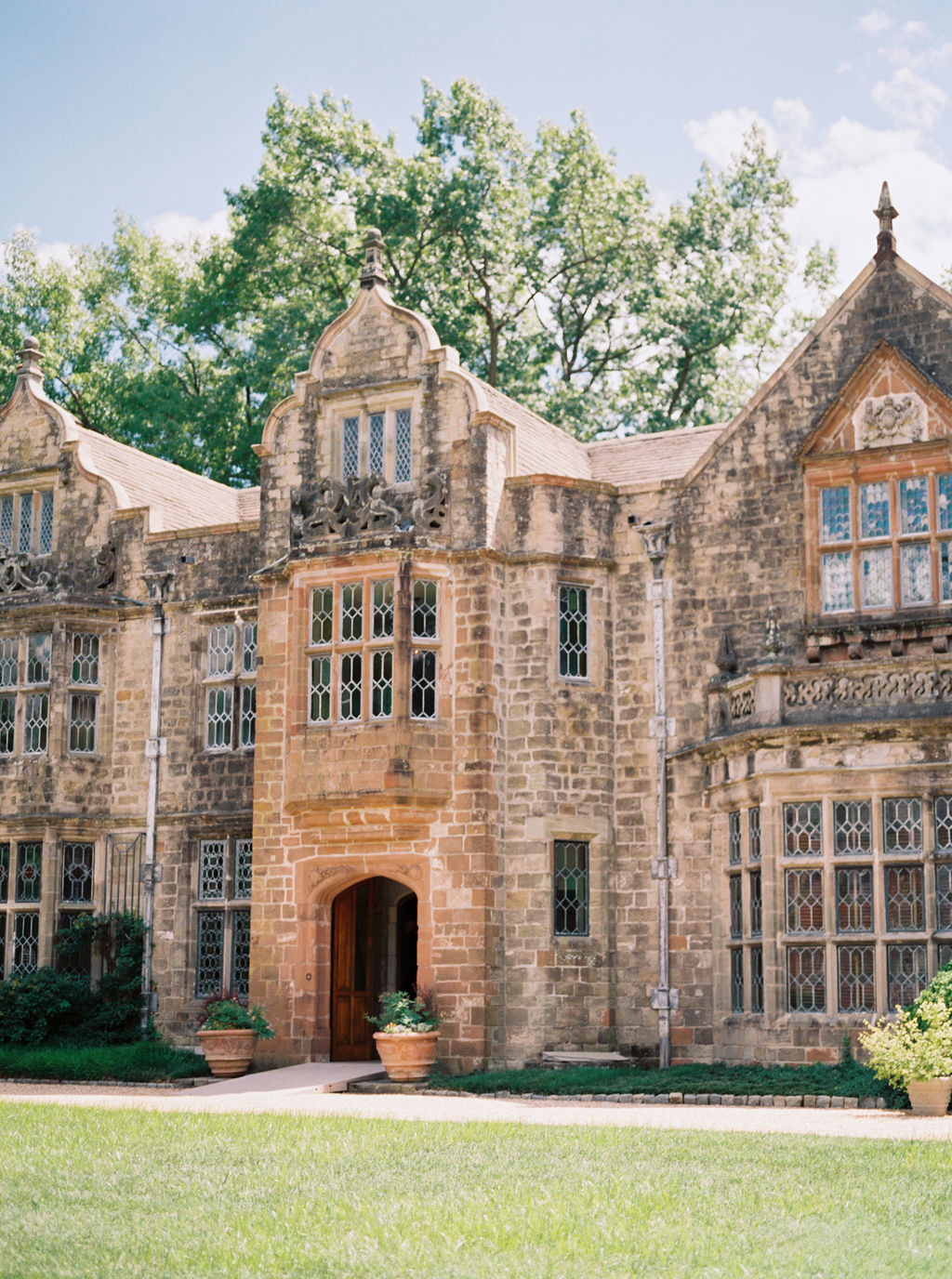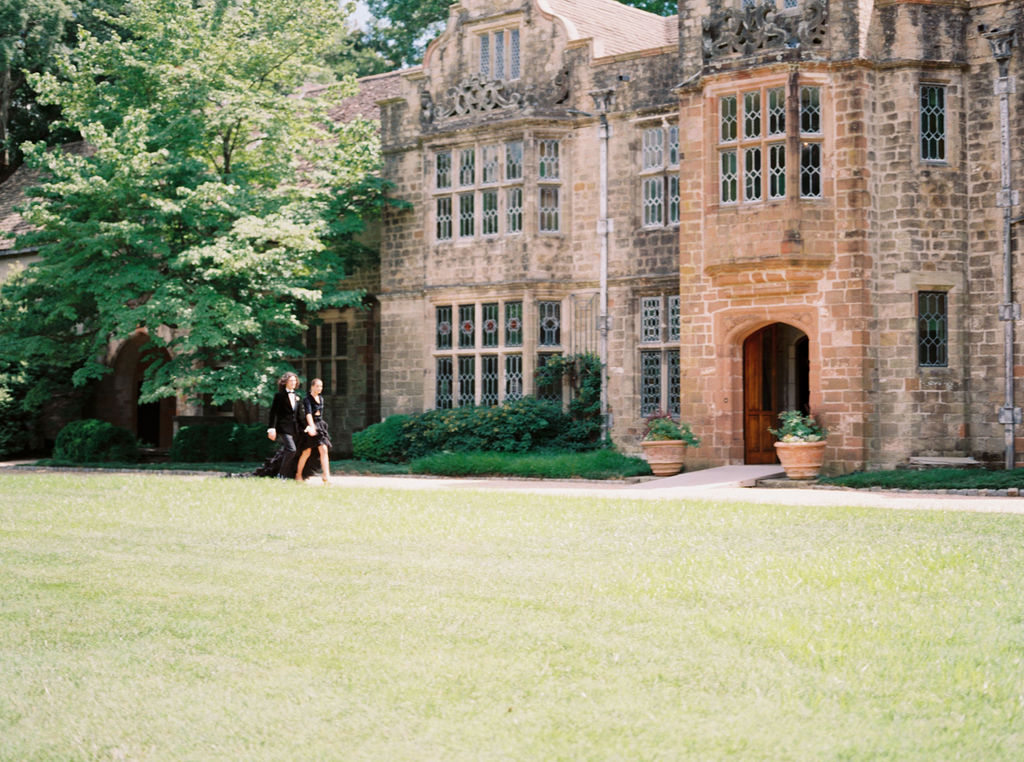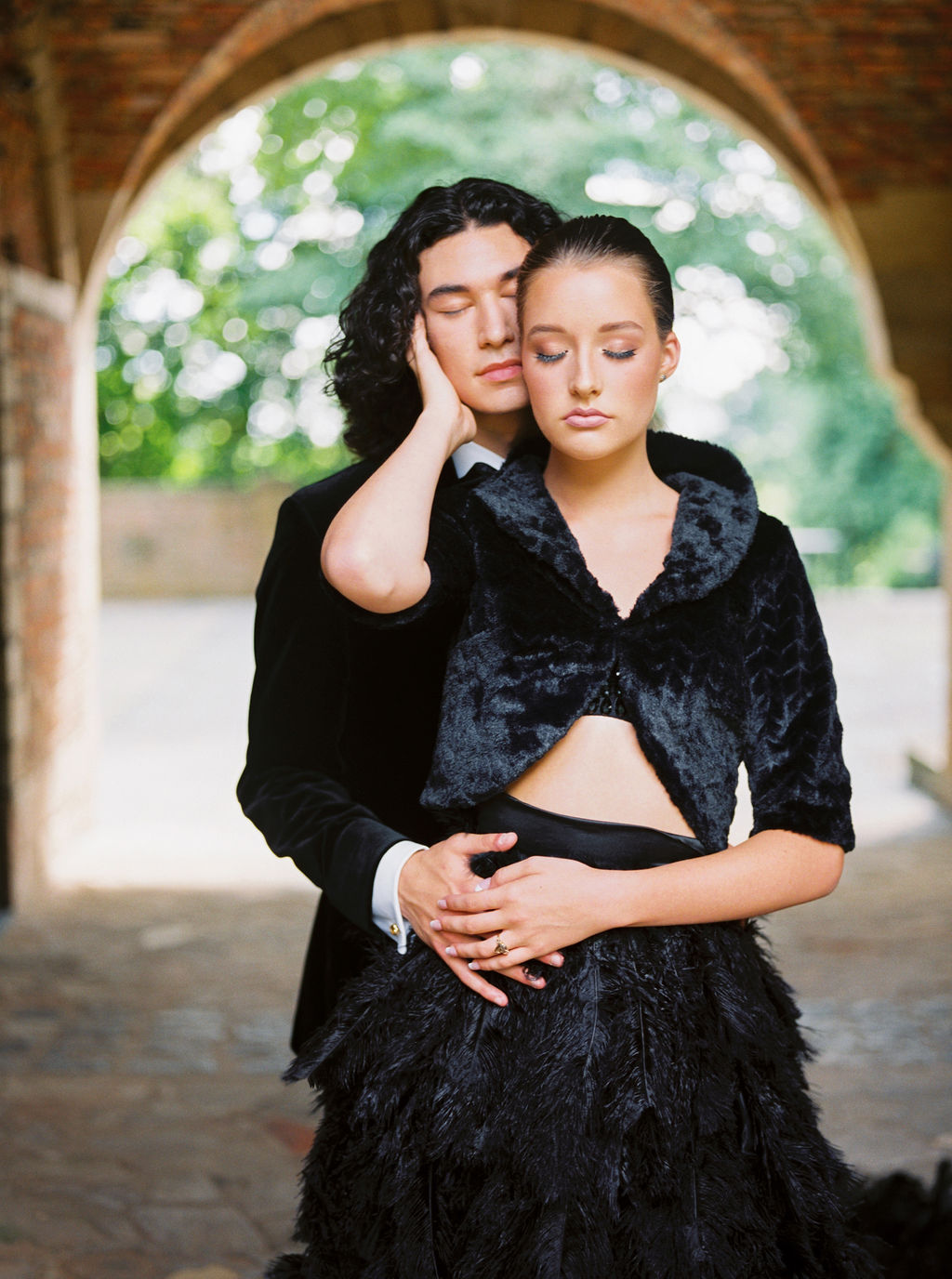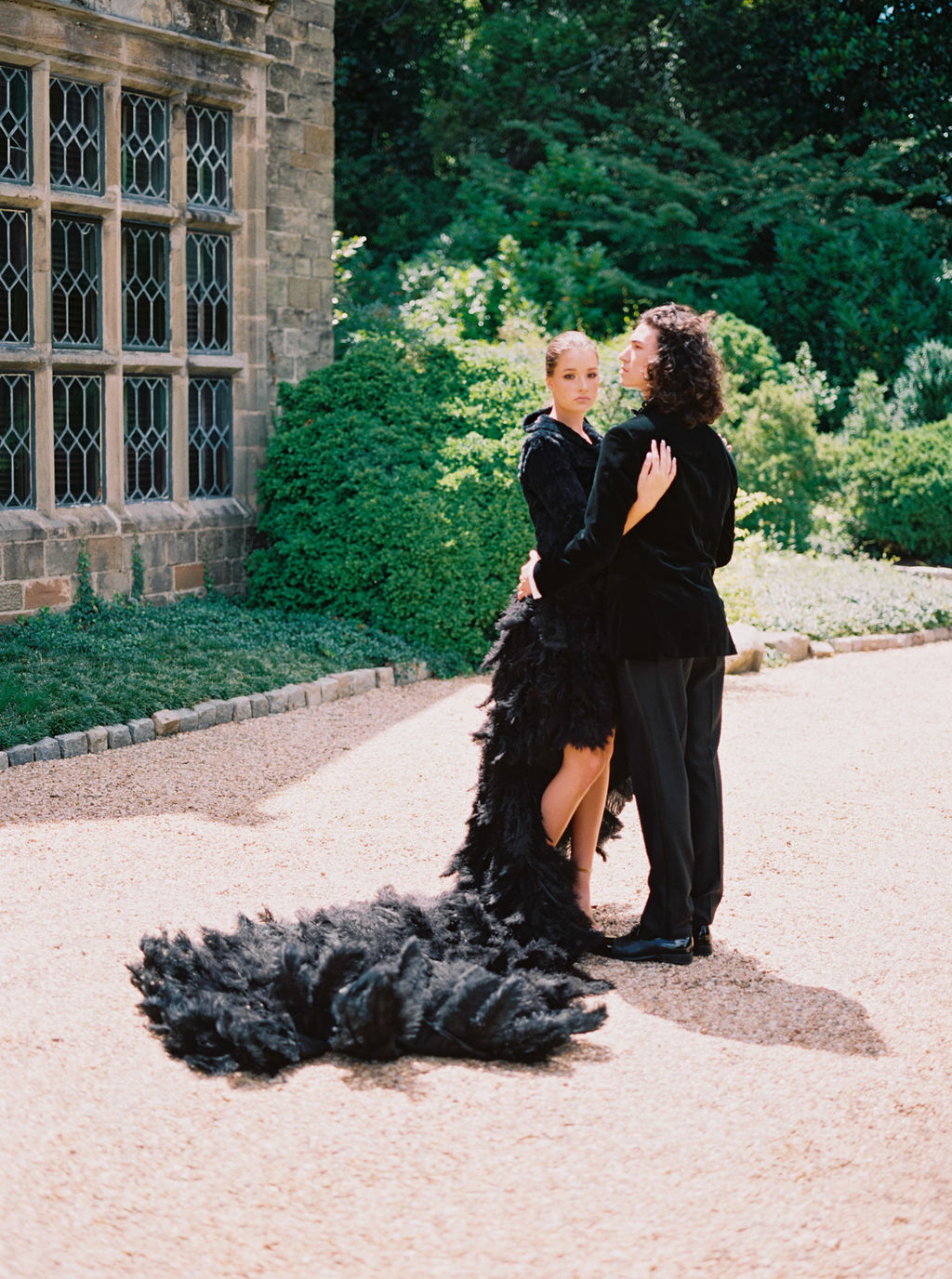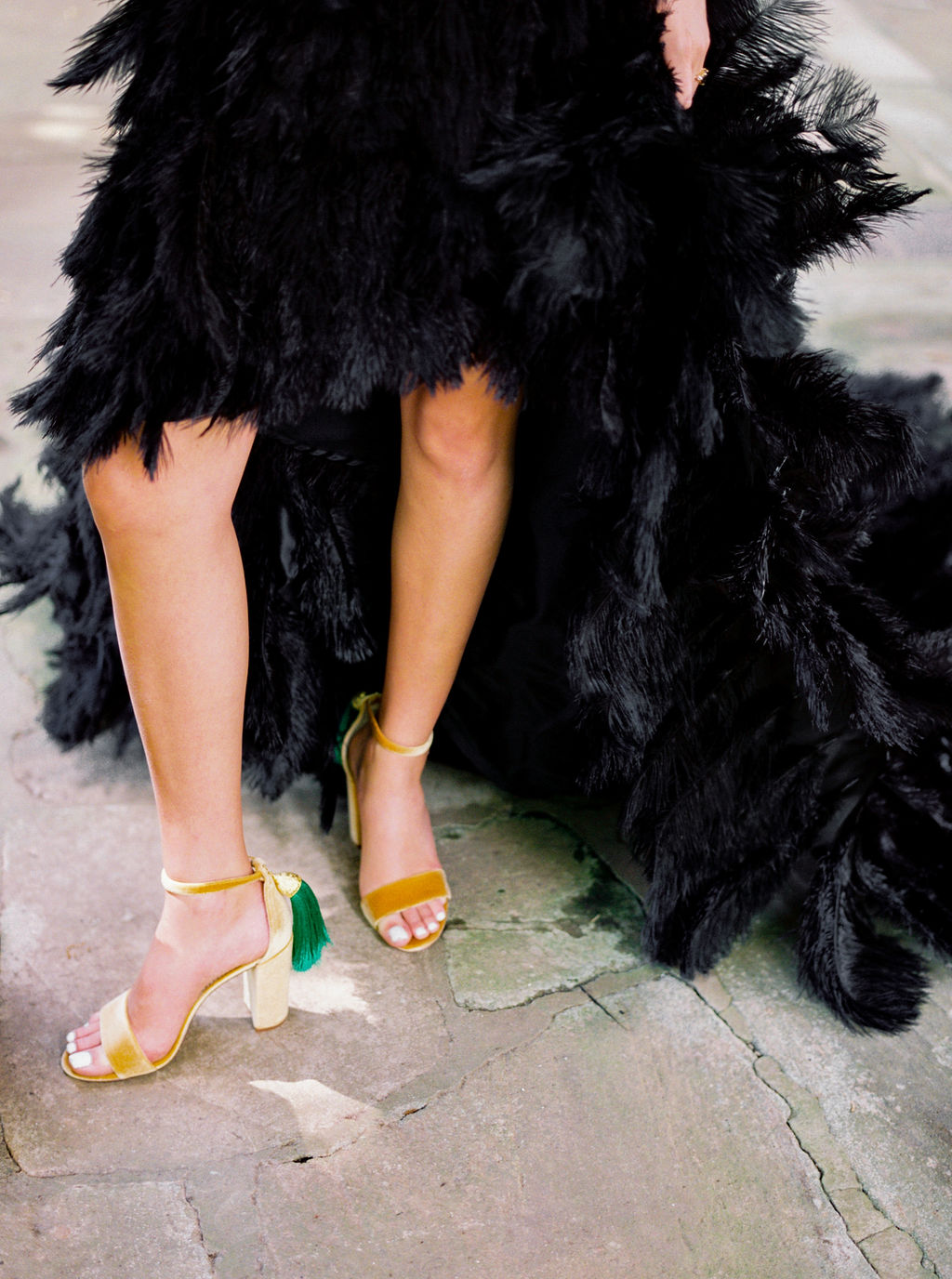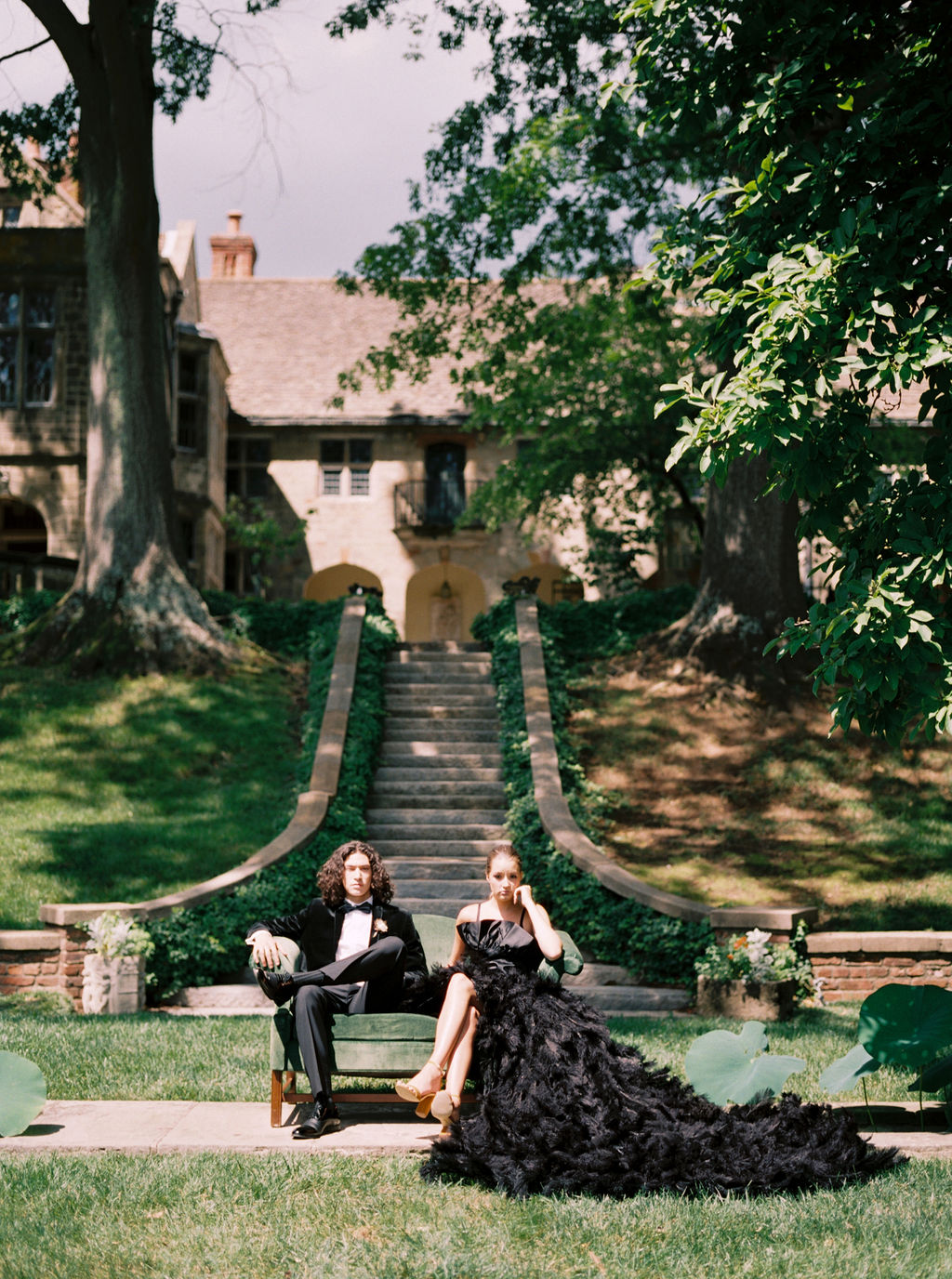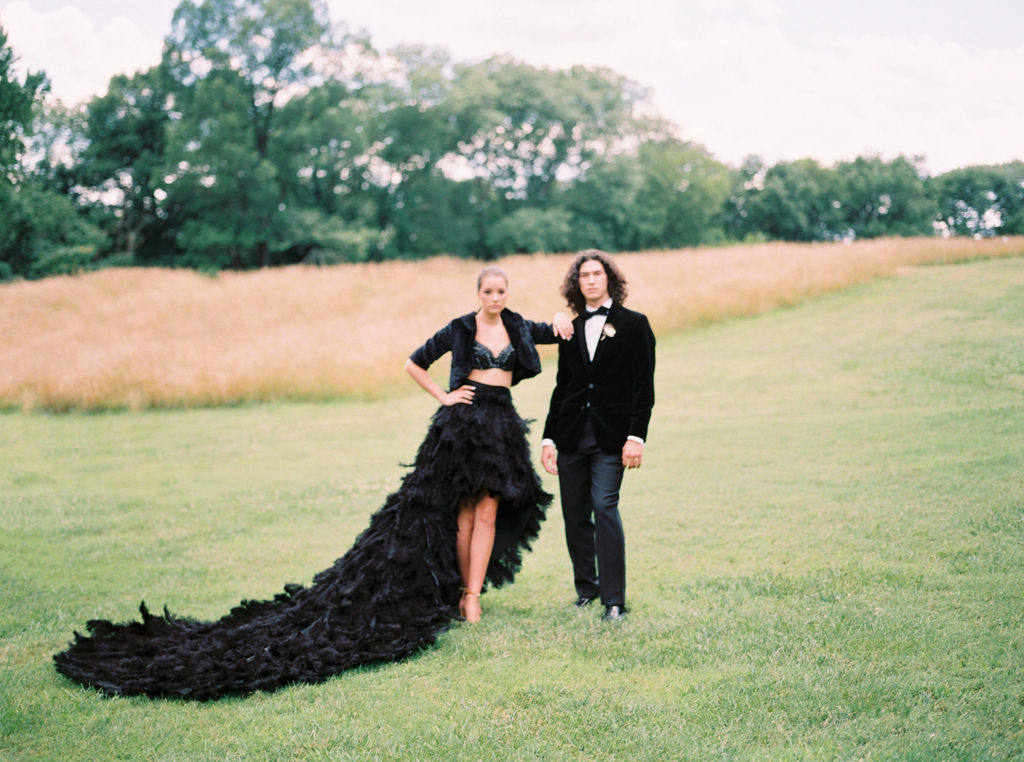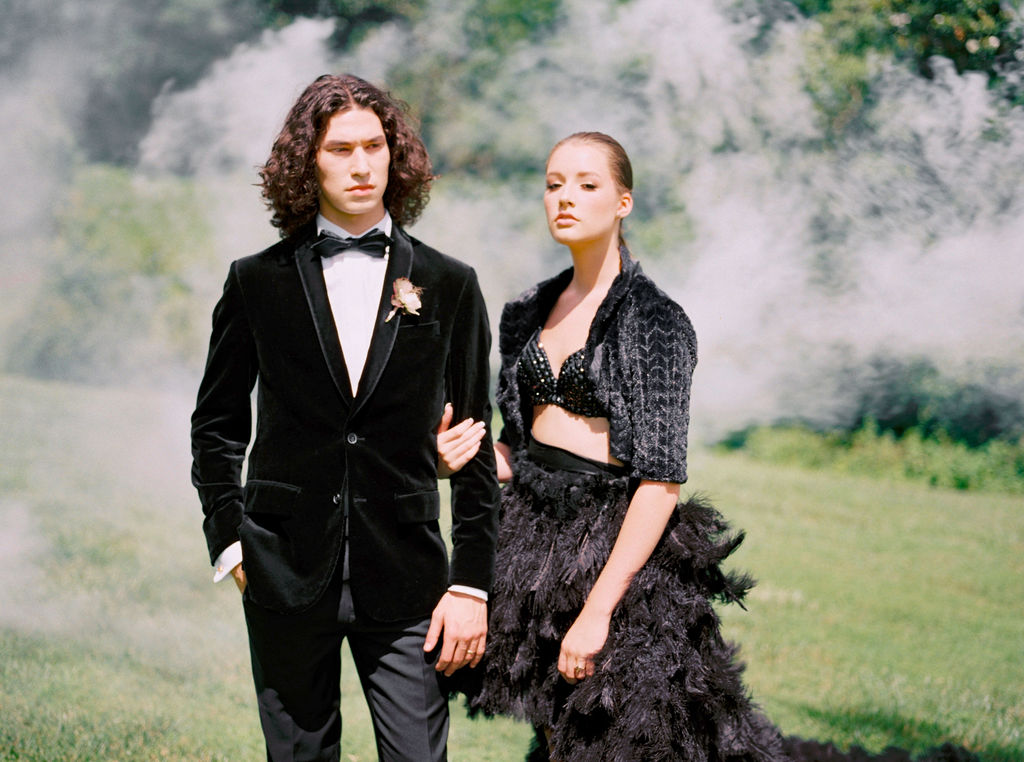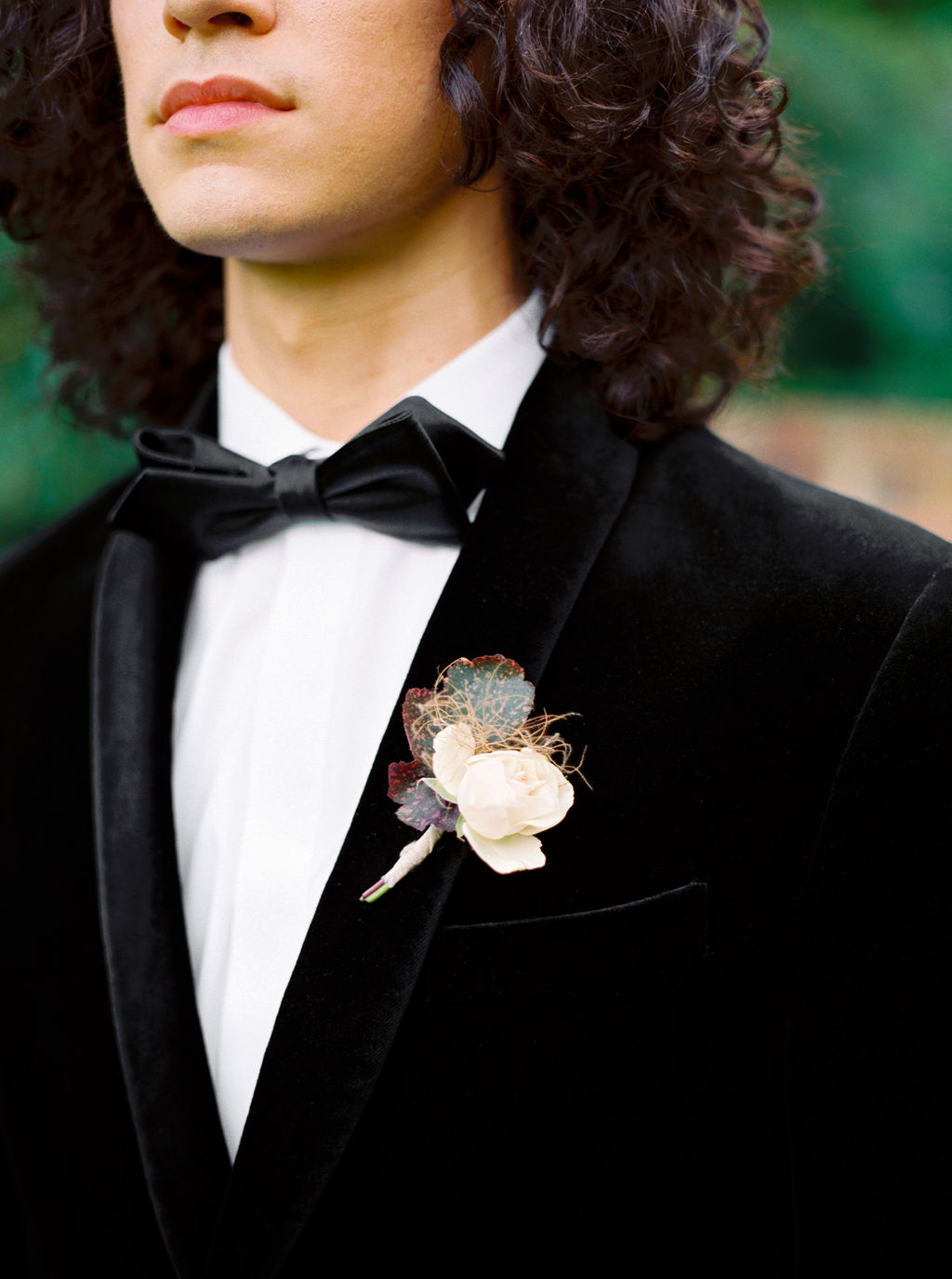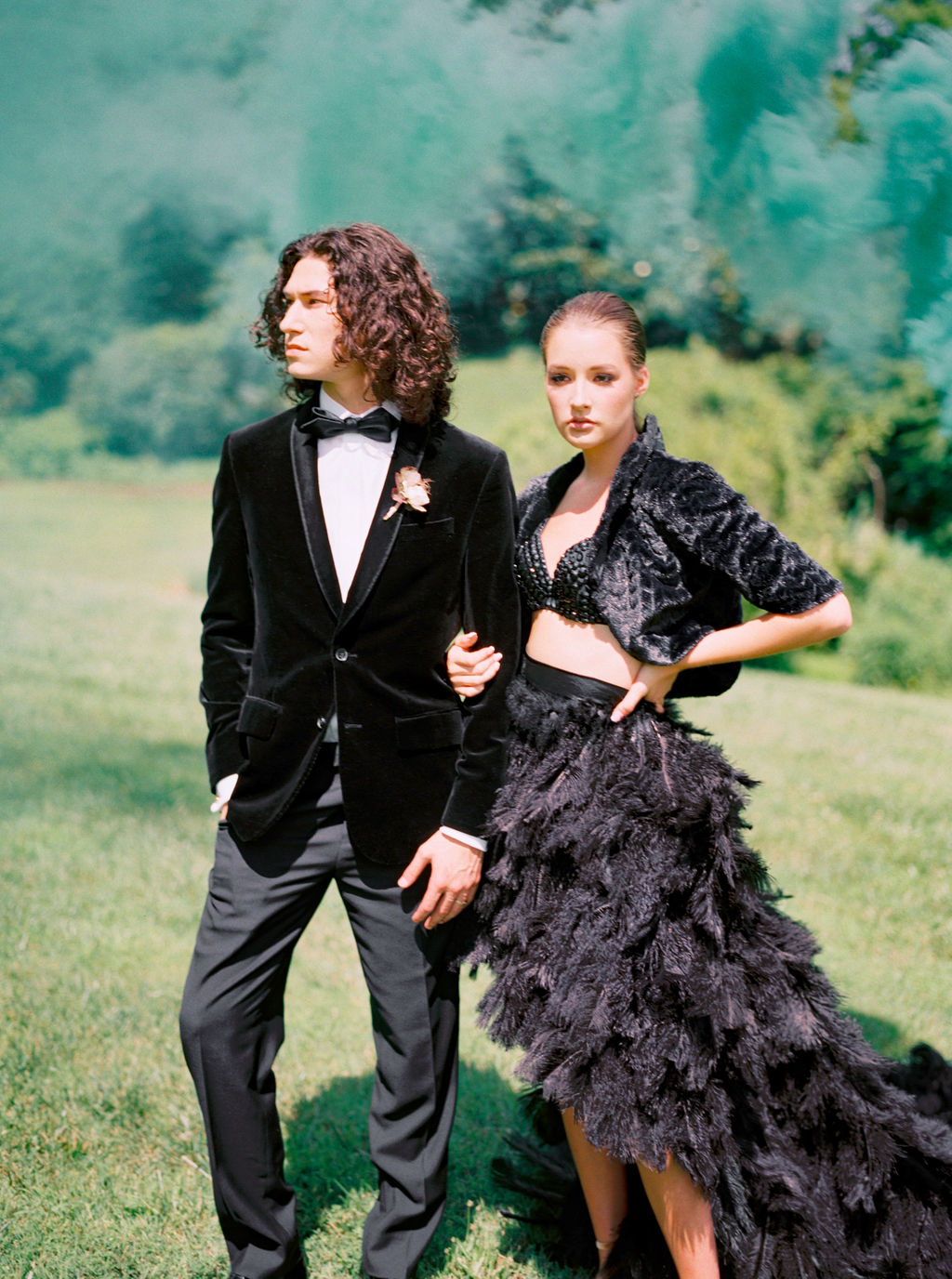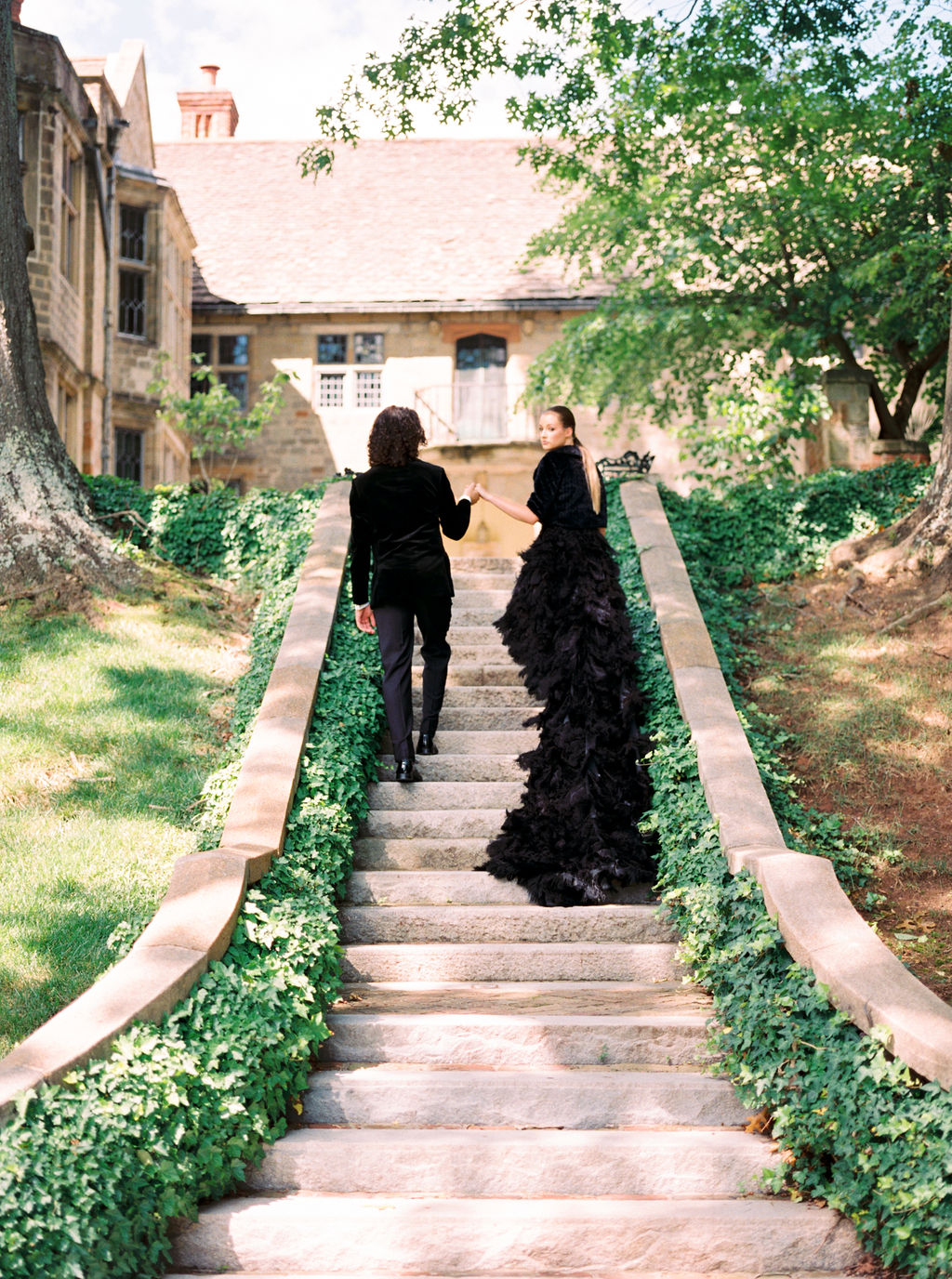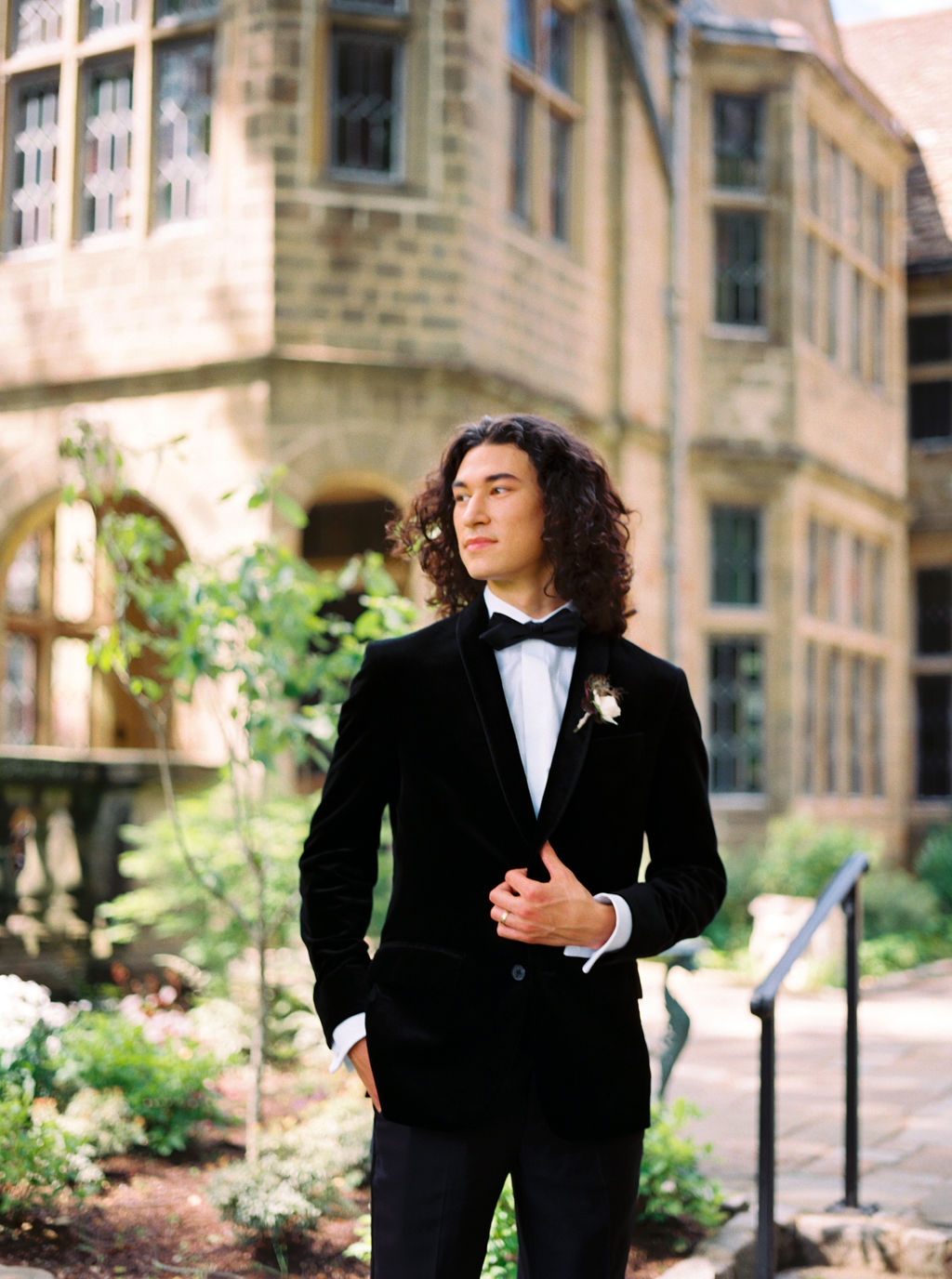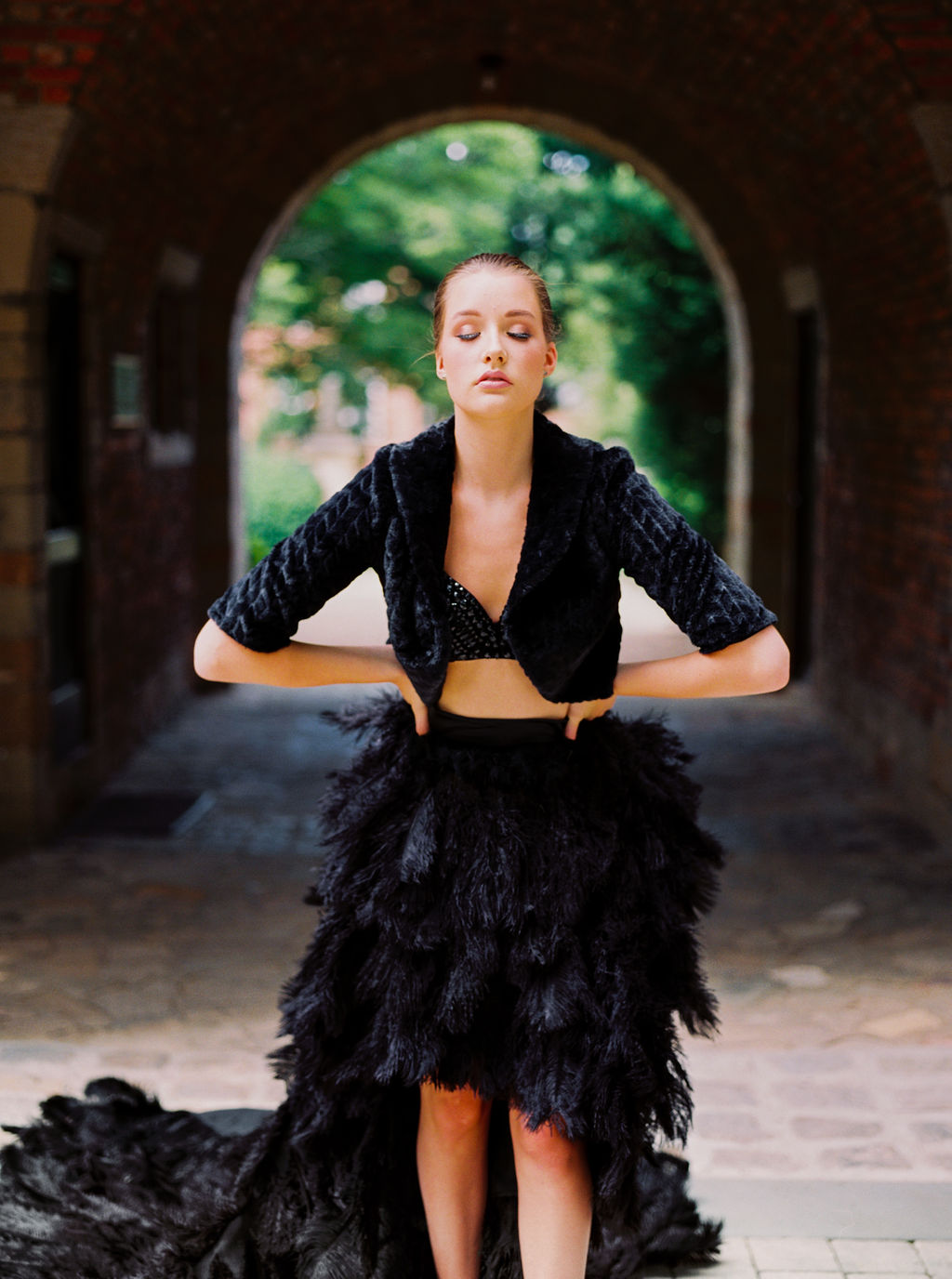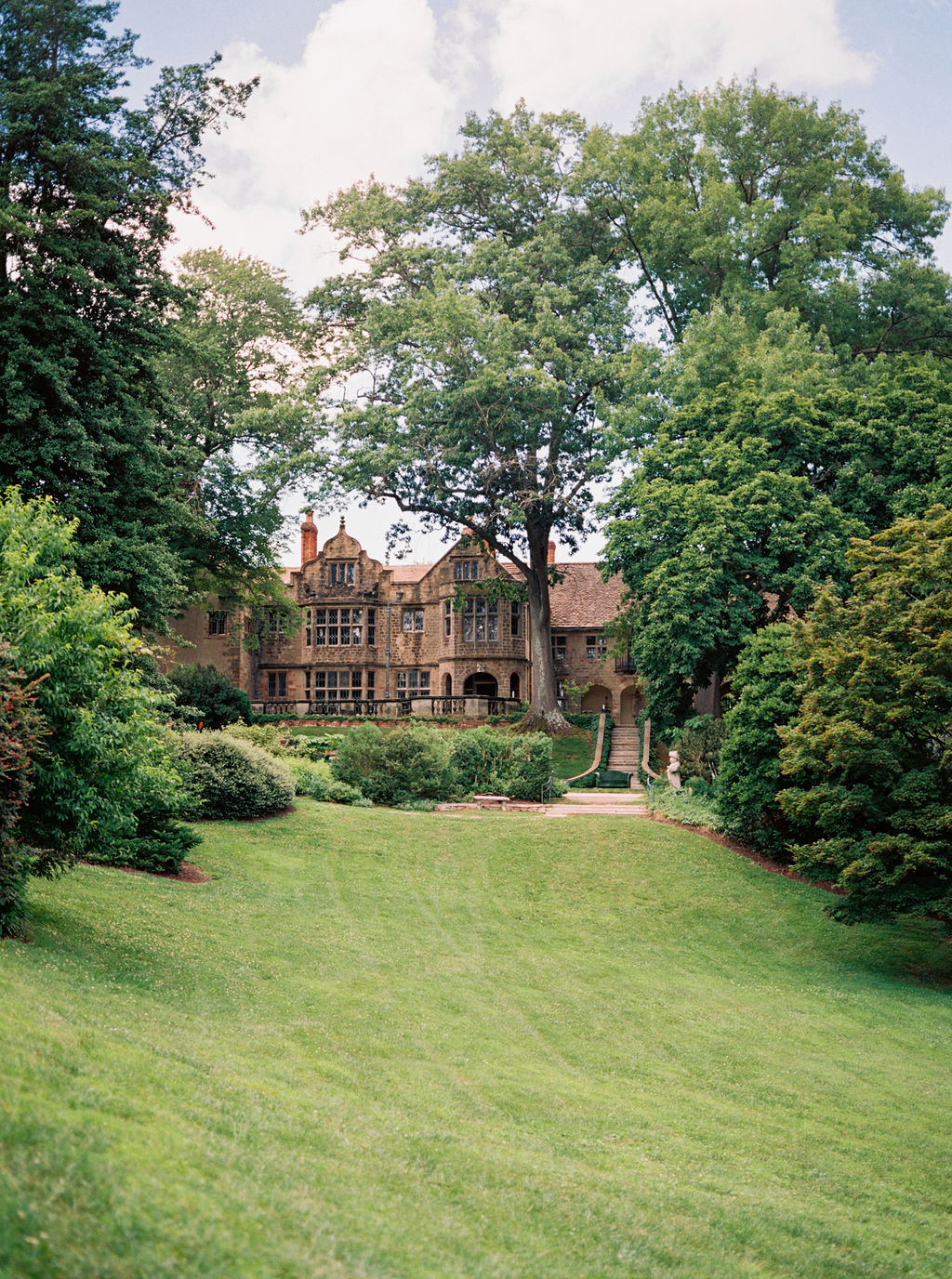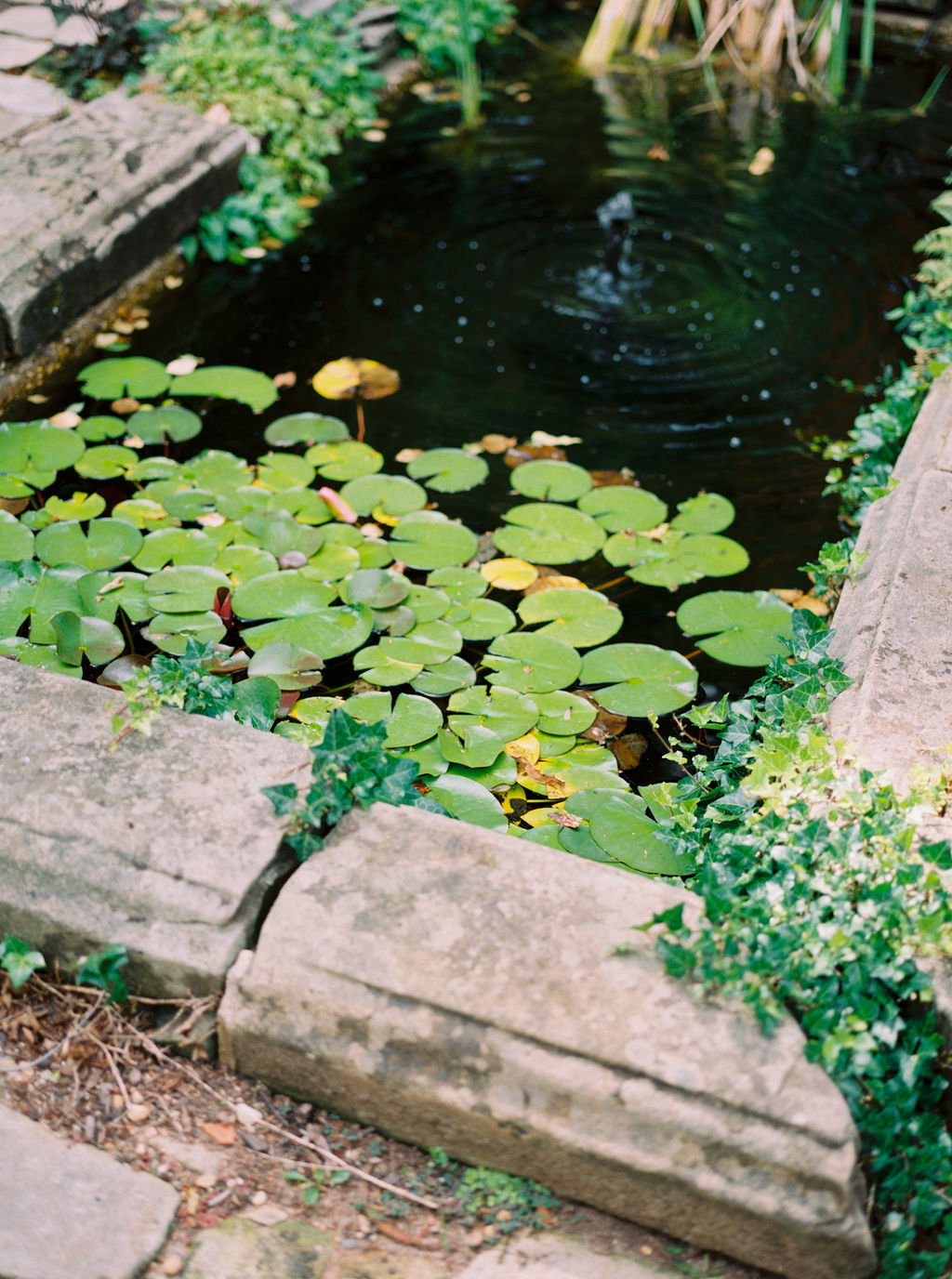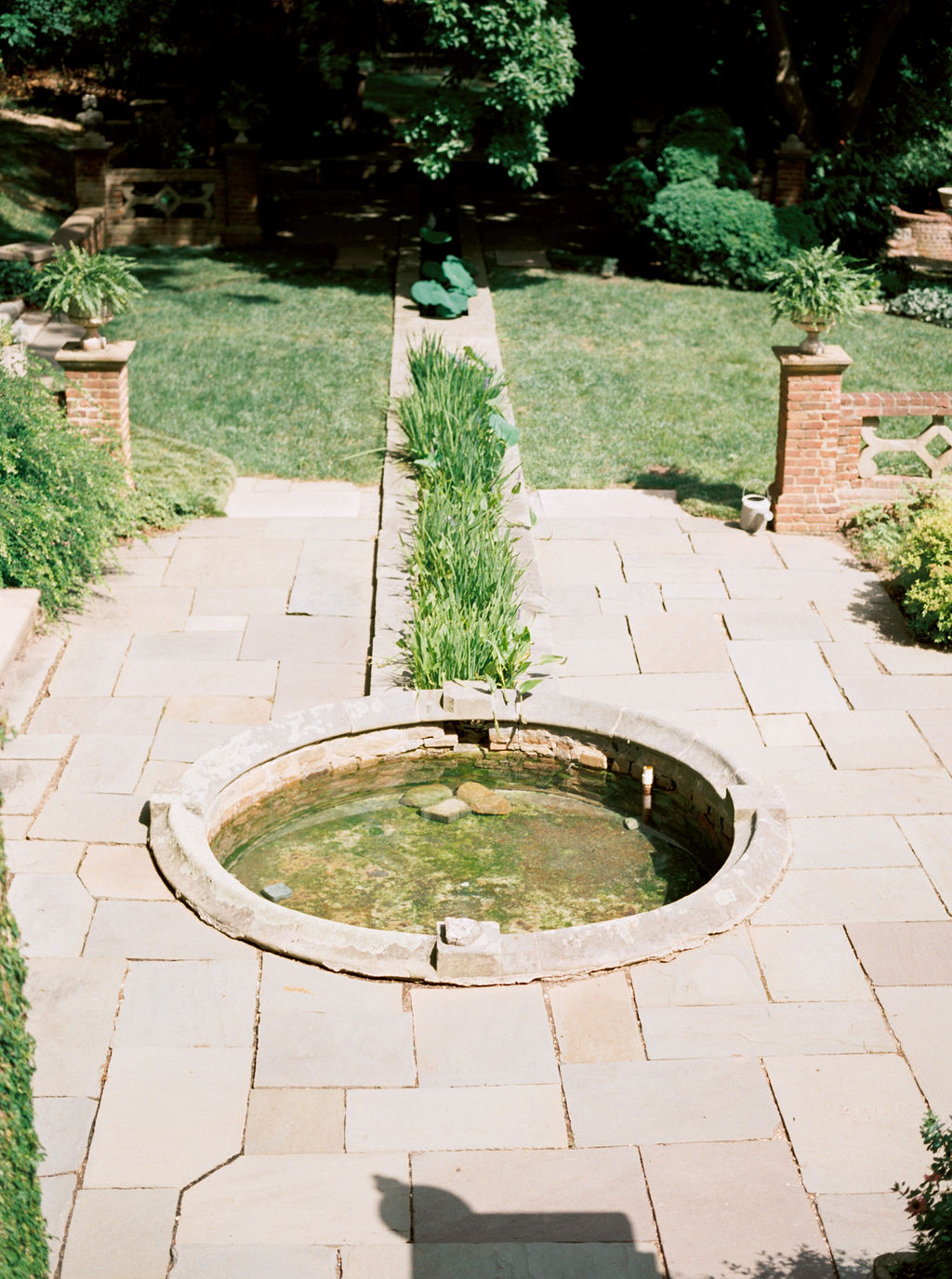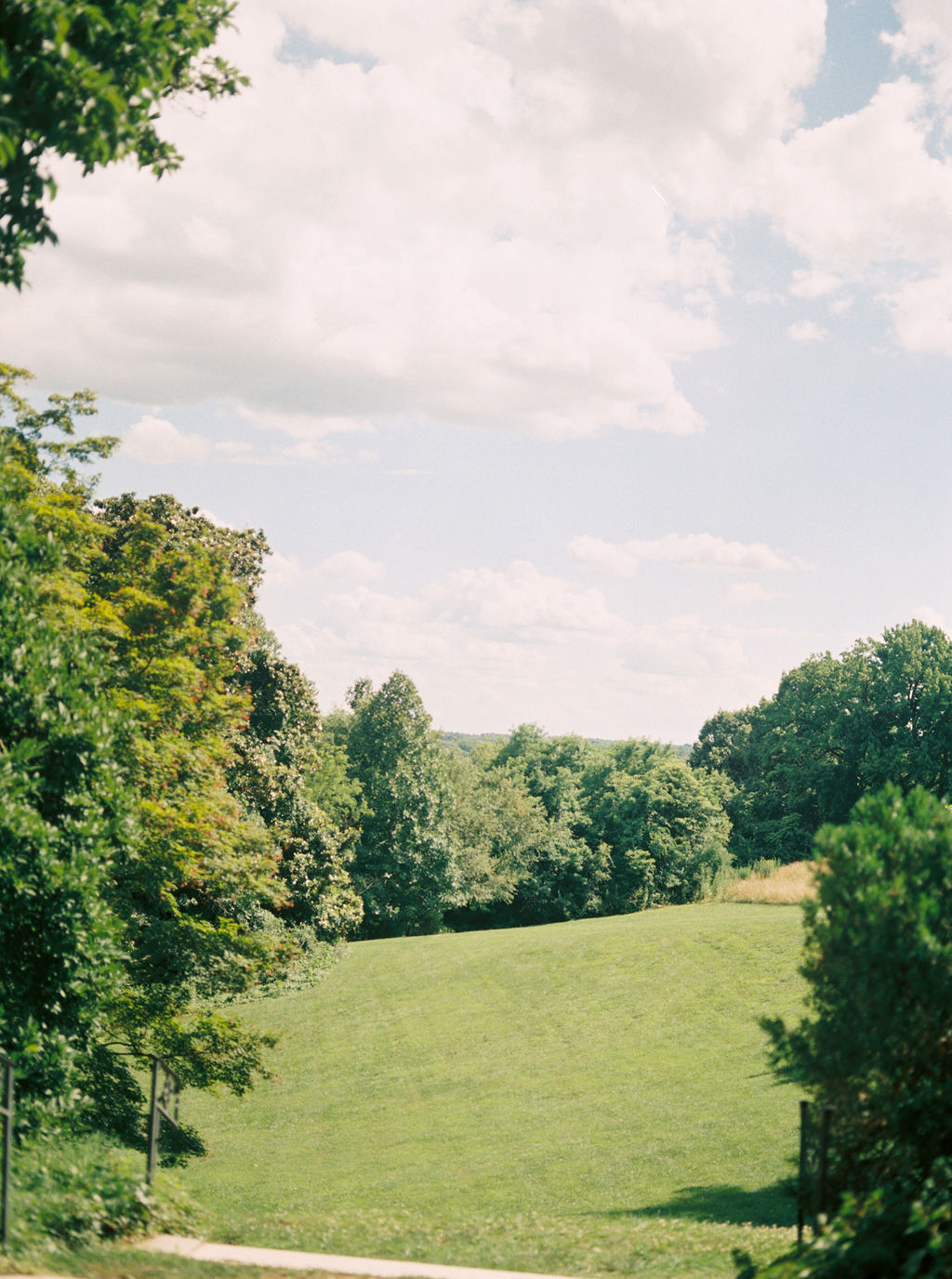 ---
Photography + Video // Angela Elise Photography
Styling Design + Production // Lustre Theory
Black Gown Designer + Styling Design // Matthew Edward
Venue // Virginia House in Richmond VA
Models // Kim Alley Model Scout
Abby Shearer & Colin Christensen
White Bridal Fashions // Linyage
Black Gown Seamstress // Anzen Tiamzon
Menswear // The Black Tux
Makeup // BlushTones – Meg Bryan
Hair // Flawless On Site – Amberly Boyer
Invitation Suite // Lustre Theory
Calligraphy // Virginia Handwriting Co.
Cakes // Cakes by Angela Morrison
Florals // Katie Ranger Design Studio
Table Décor // West Elm Richmond
Vow Book // Velvet Raptor
Jewelry // Esqueleto – Lauren Wolf Jewelry
Velvet Loveseat // Paisley and Jade