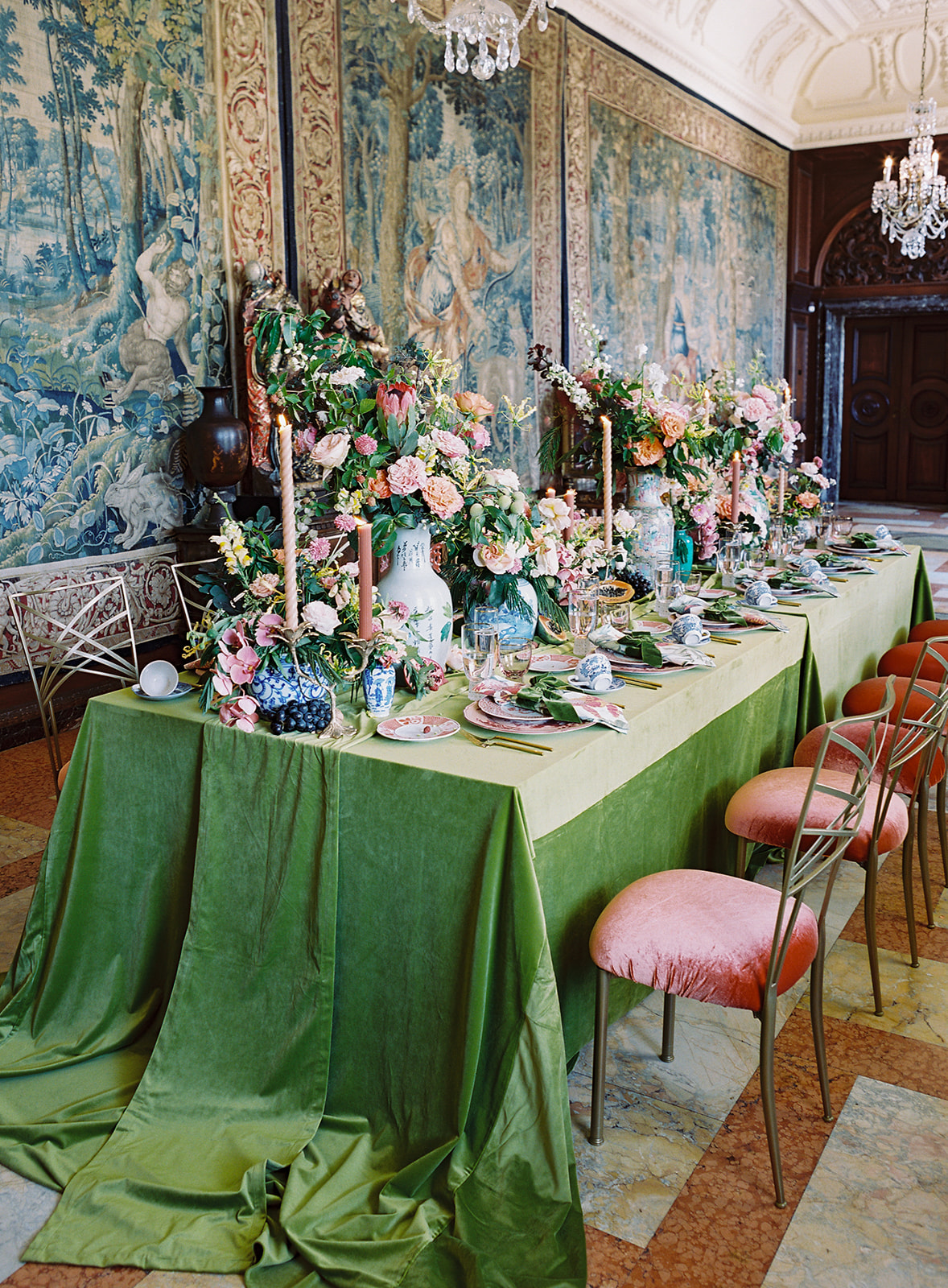 ---
If you have a flair for boldness and an unapologetic love for lavishness, here are 5 maximalist table designs by Lustre Theory that are sure to Inspire. Maximalism embraces abundance, vibrant colors, and intricate details, creating a feast for the eyes. In this blog post, we will explore five detailed and lush maximalist table designs that will transport you to a world of opulence and indulgence. From Asian fusion to moody elegance, each table setting showcases its unique personality and charm.
---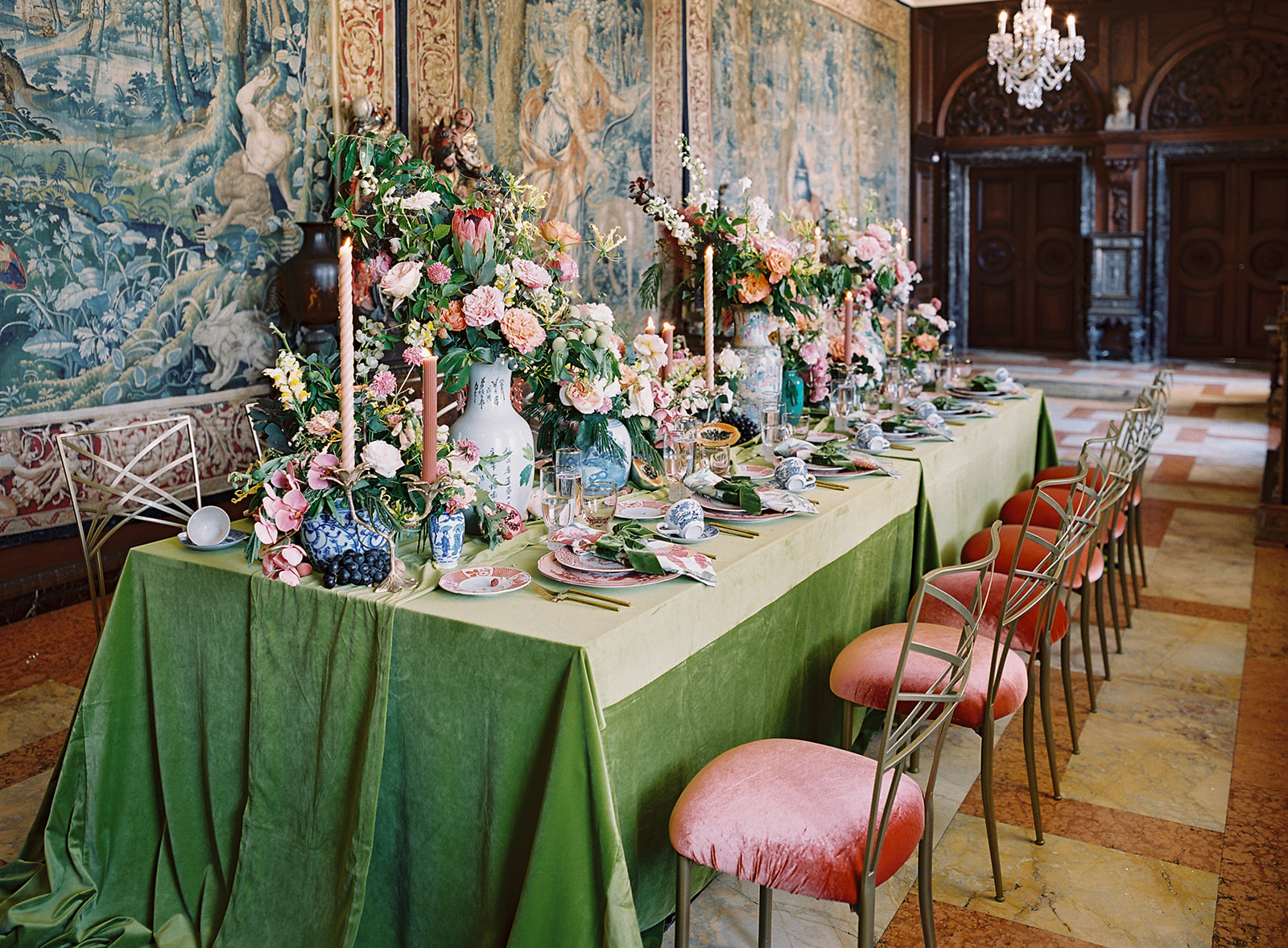 ---
TABLE ONE
---

Asian Fusion: A Botanical Oasis In this verdant table design created at the Larz Anderson House in Washington DC. Lush greenery takes center stage, blending harmoniously with Asian influences. The table velvets, in a serene shade of green, sets the foundation for an earthy ambiance and perfectly pair with the tapestries in the background. Large chinoiserie vases overflow with vibrant foliage, accentuated by other delicate blooms. porcelain dinnerware, adorned with intricate patterns inspired by Eastern motifs, adds an exotic touch. Featuring plates from both Ginori 1735 and Oscar de la Renta.
---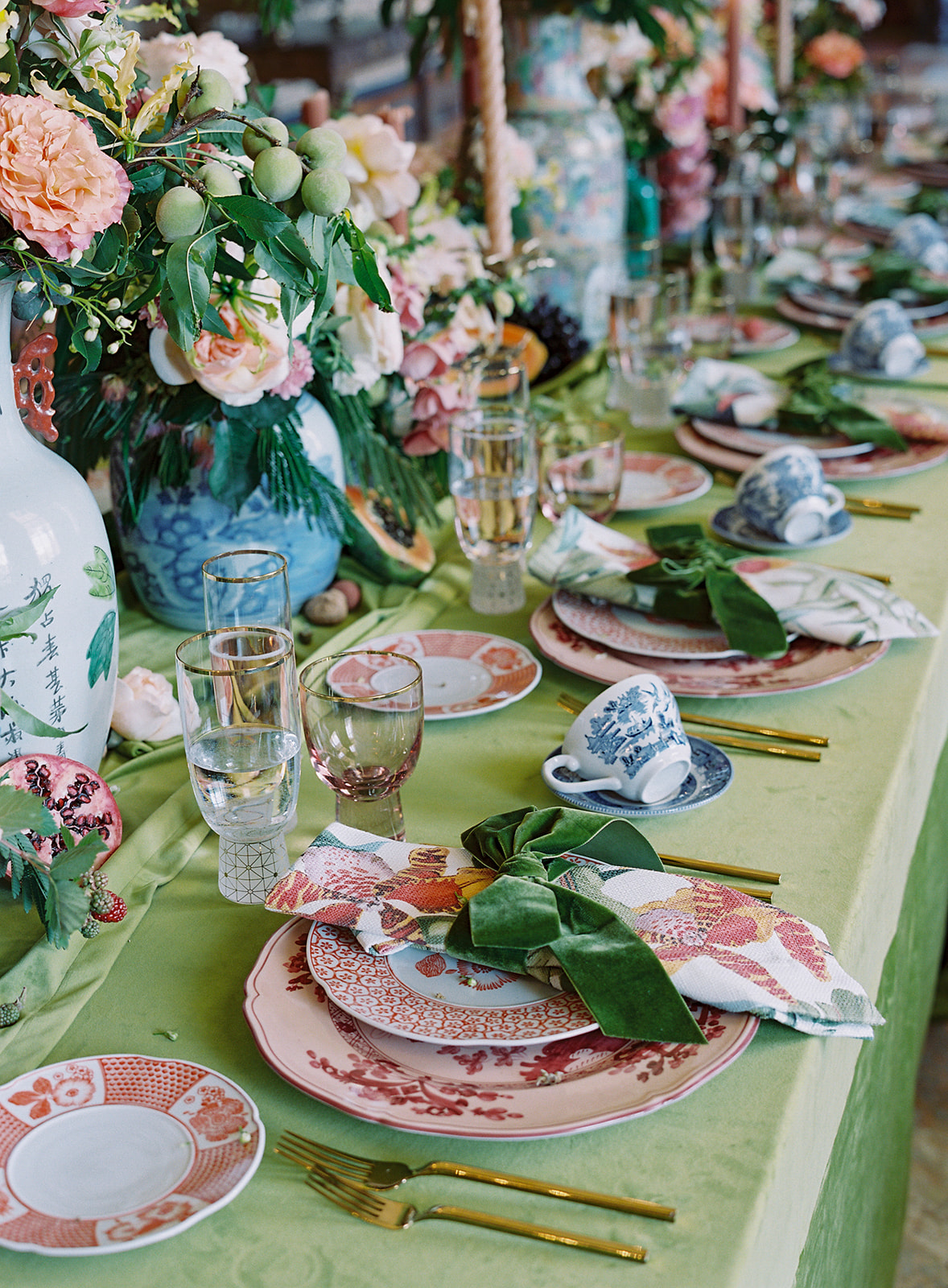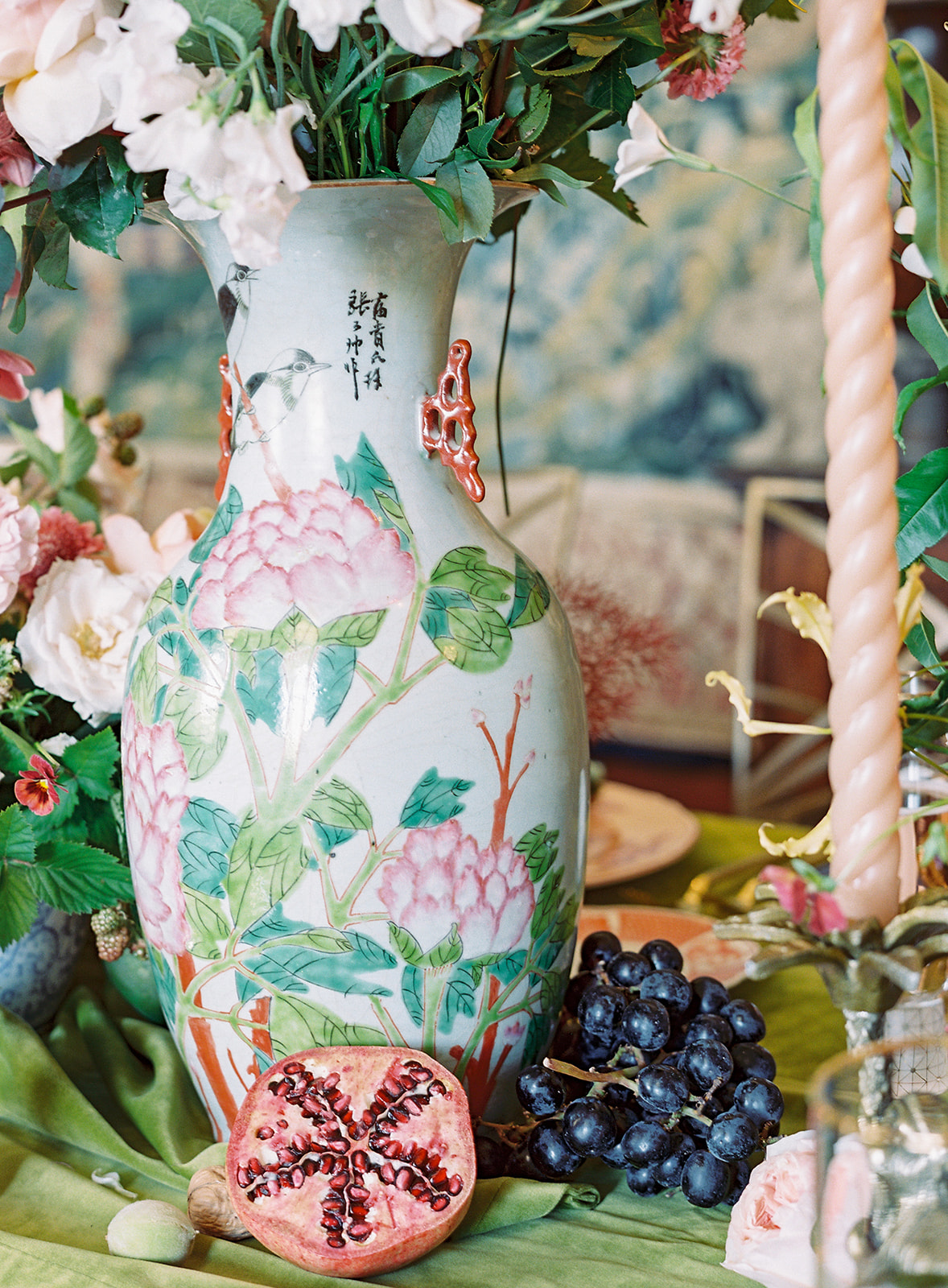 ---
TABLE TWO
---
Moody Mauve: Elegance in the shadows for an air of mystique and refined elegance. Indulge in the allure of this table design with mauve velvet linens, black candles and lush floral designs. This table creates a dramatic and intimate setting. The tablecloths drape luxuriously onto the floor and glimmering sleek black candlesticks cast enchanting shadows. Imparting an aura of sophistication. Crystal glassware and gold cutlery add a touch of glamour to each setting, making this dining experience a memorable affair.
---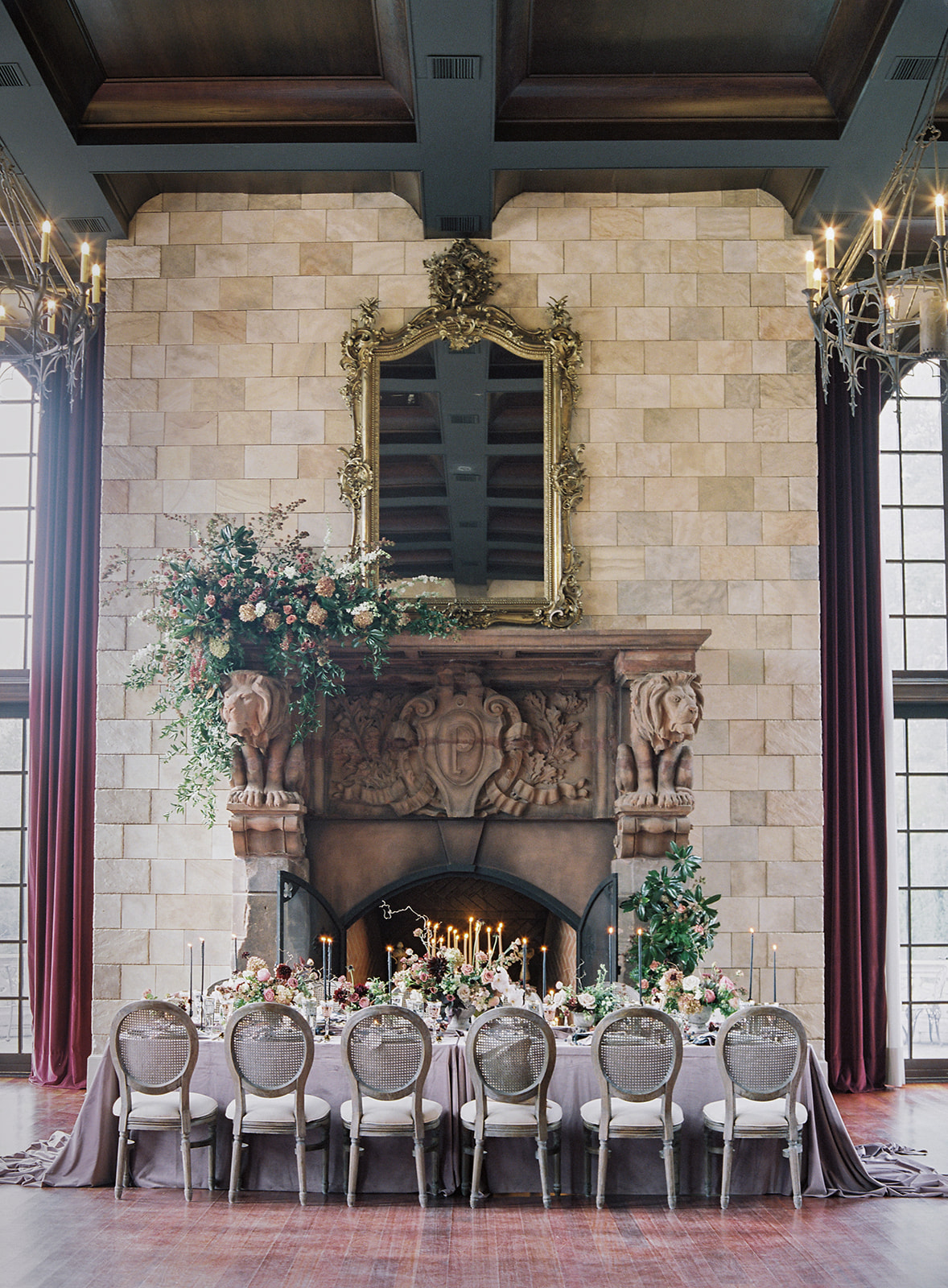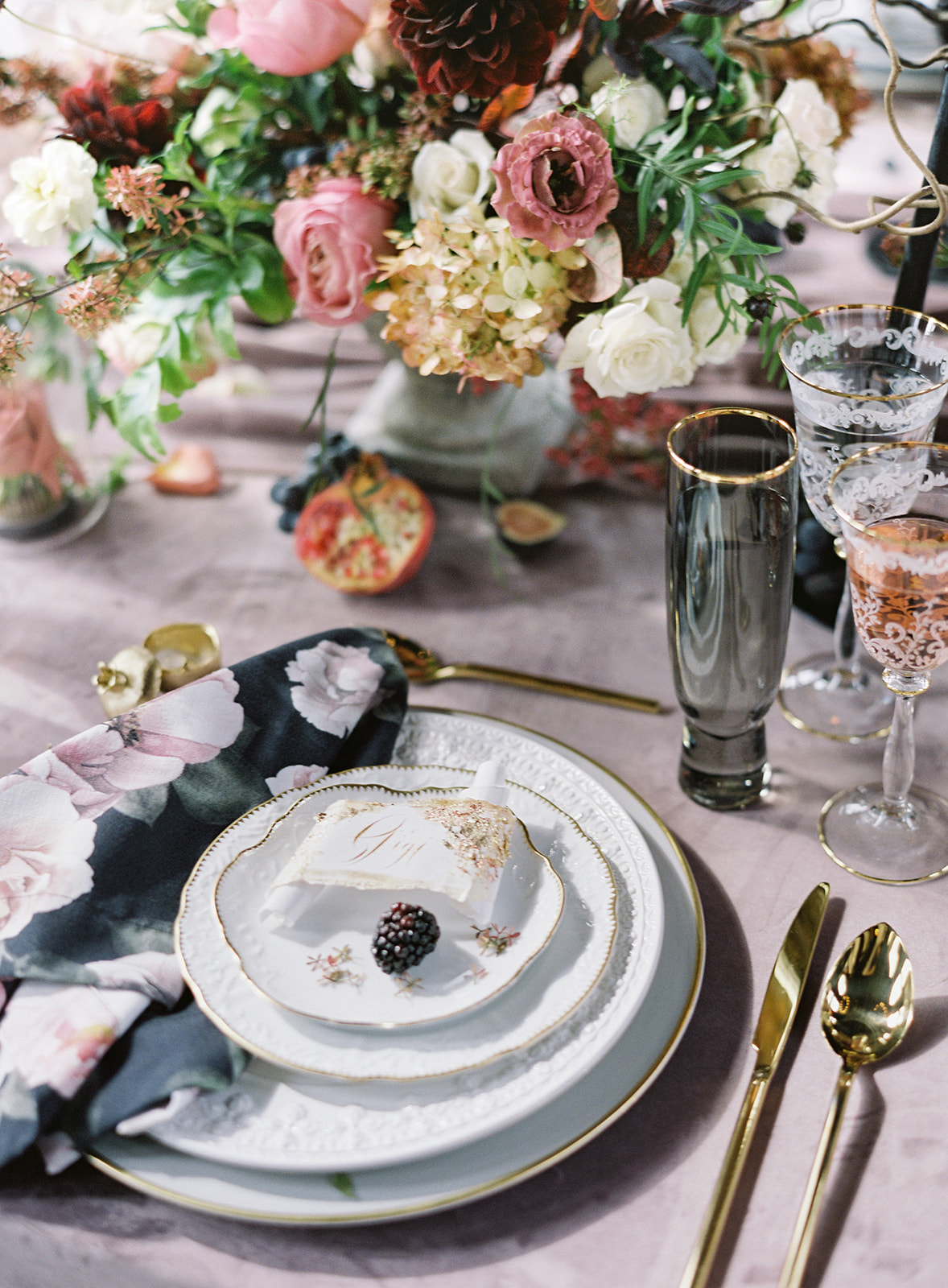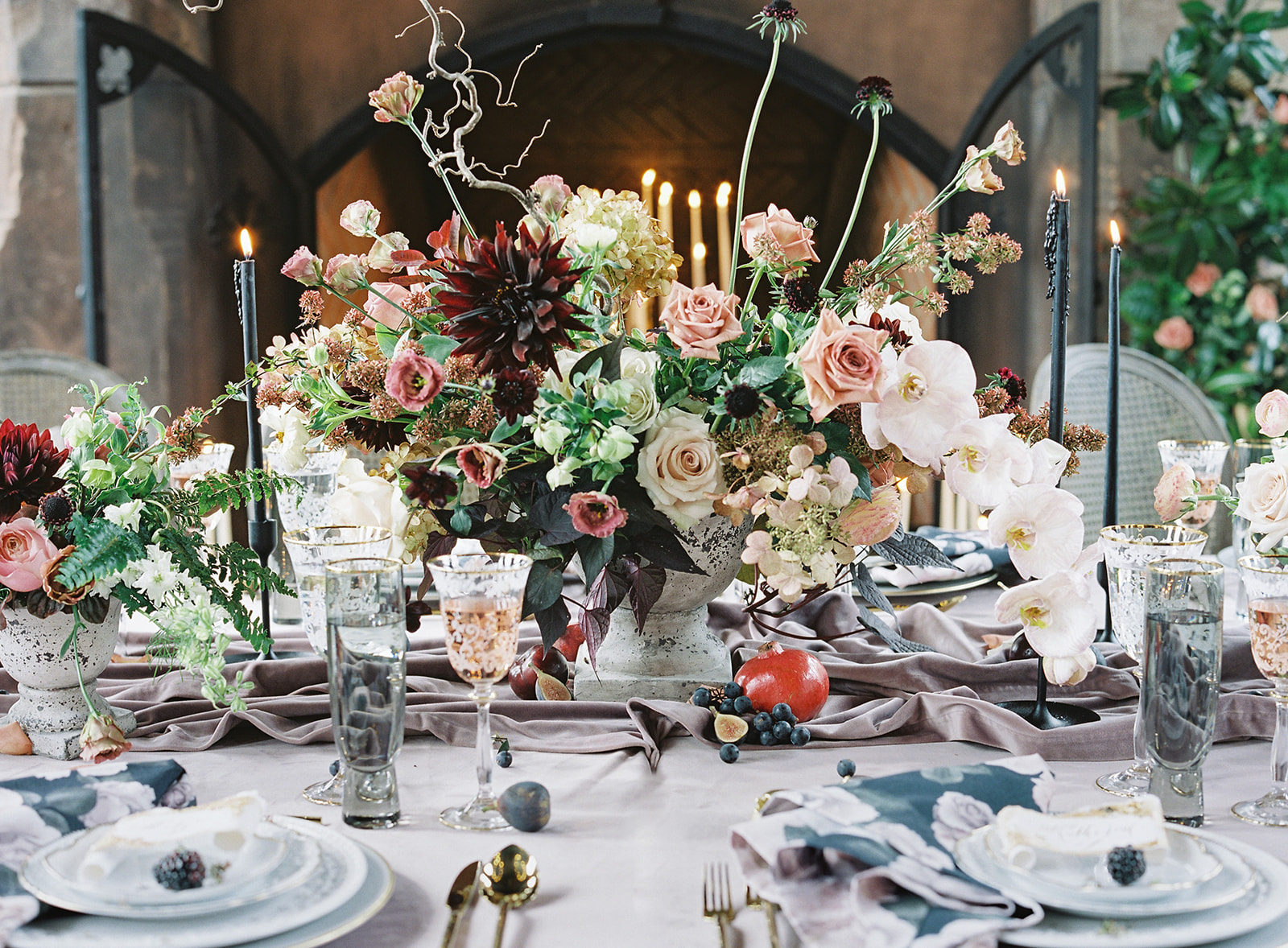 ---
TABLE THREE
---
Red and Green with Ginori 1735 Oriente Italiano: Eclectic elegance, this table design is a captivating and unique blend of red, green, and blue. A blush velvet table linen sets a luxurious feel, while Ginori 1735 Oriente Italiano place settings steal the show. The bold red and green hues echo the vibrancy of the table settings. Gold-rimmed glassware and gilded flatware lend an air of opulence. Cascading floral centerpieces with reds, blushes and violet color tones complete this lavish tableau, creating a feast for the senses.
---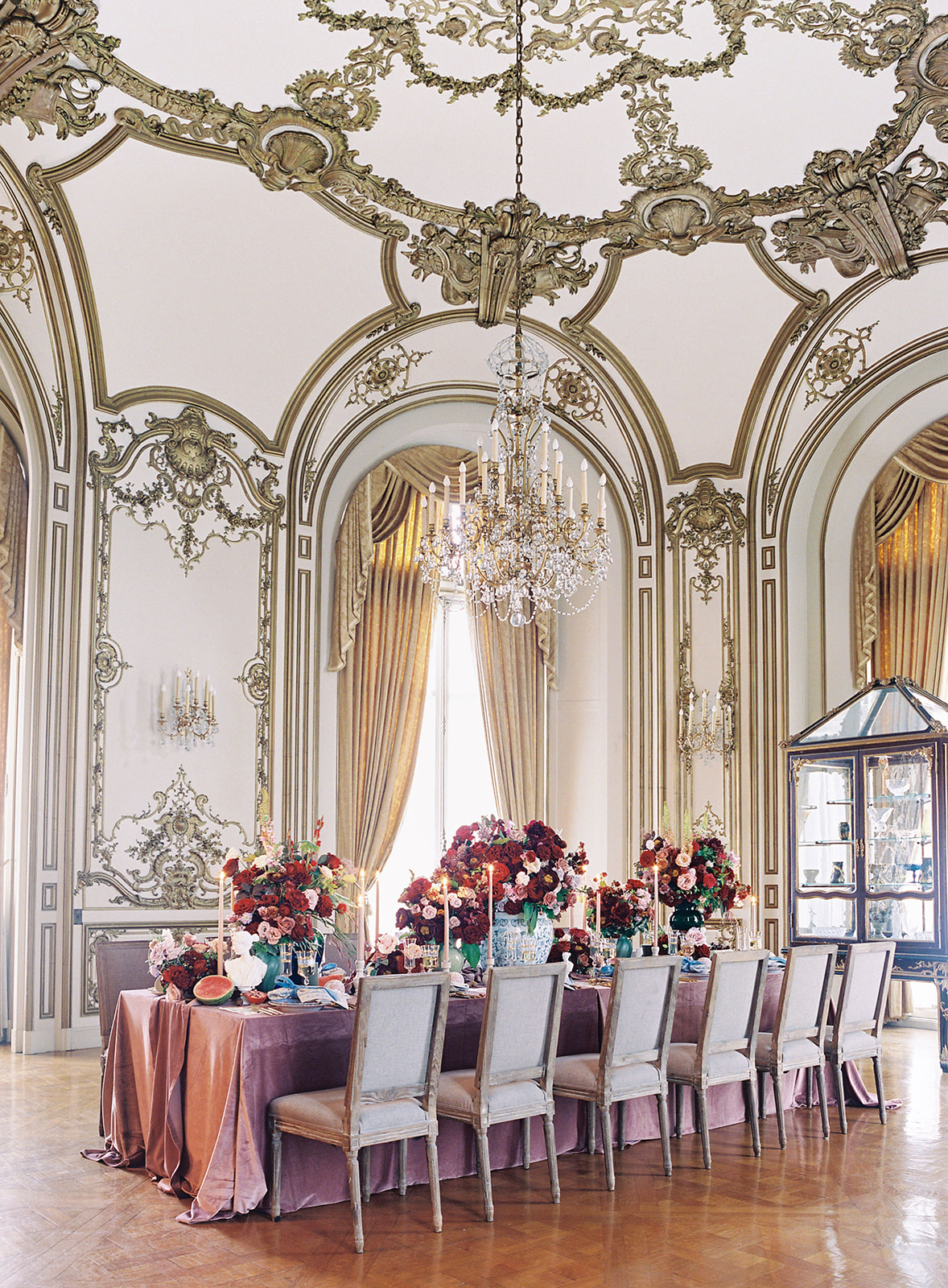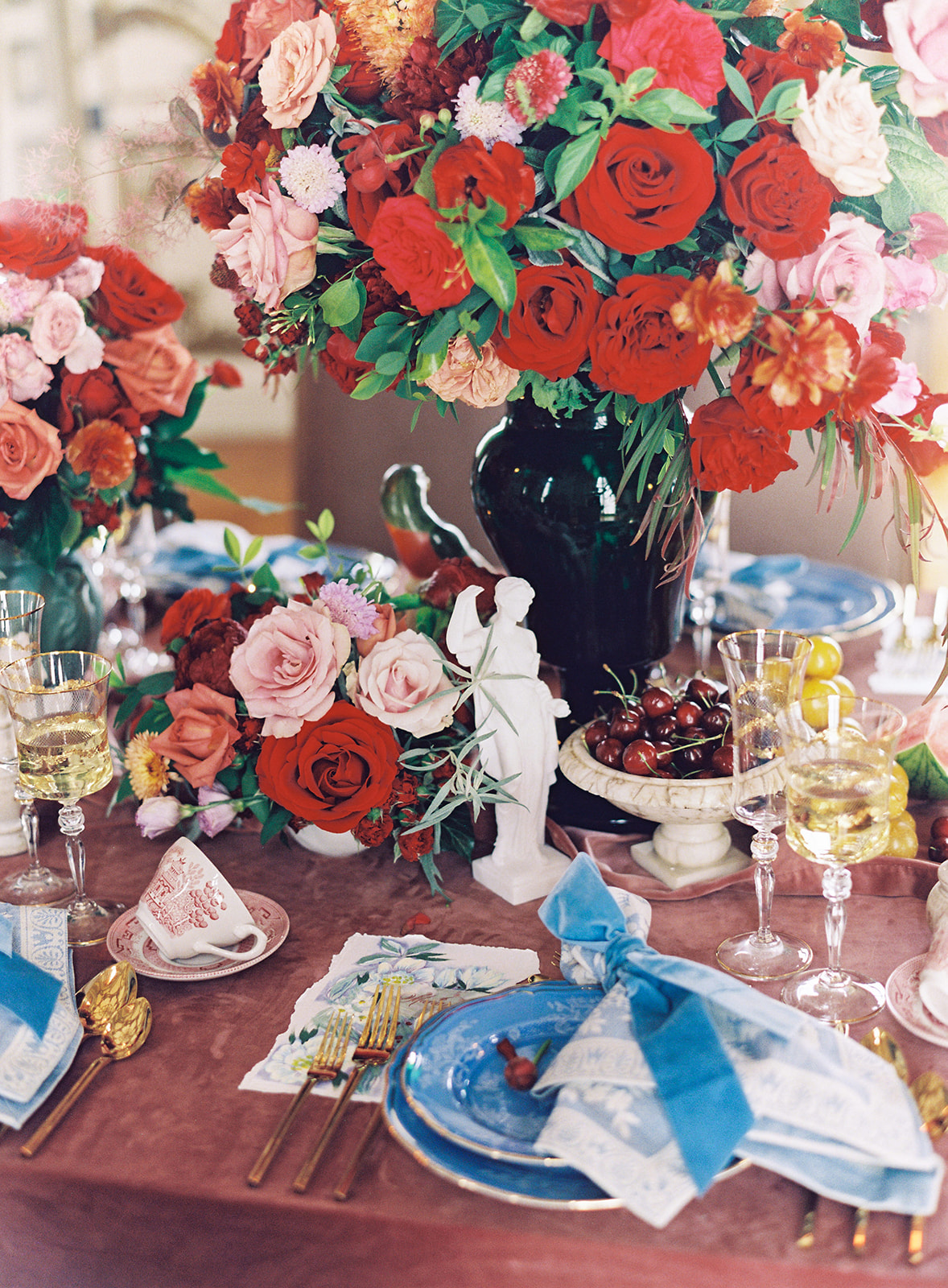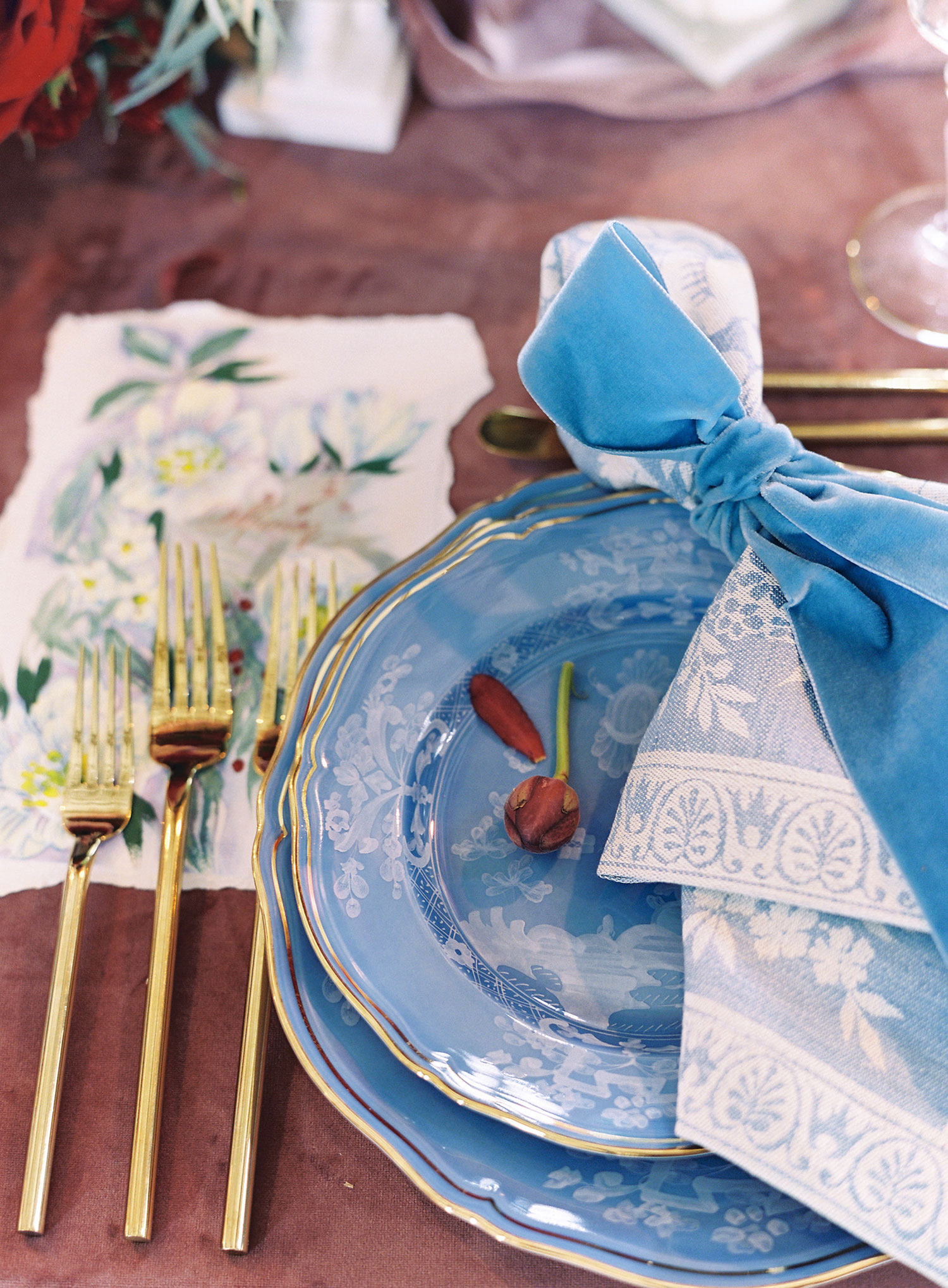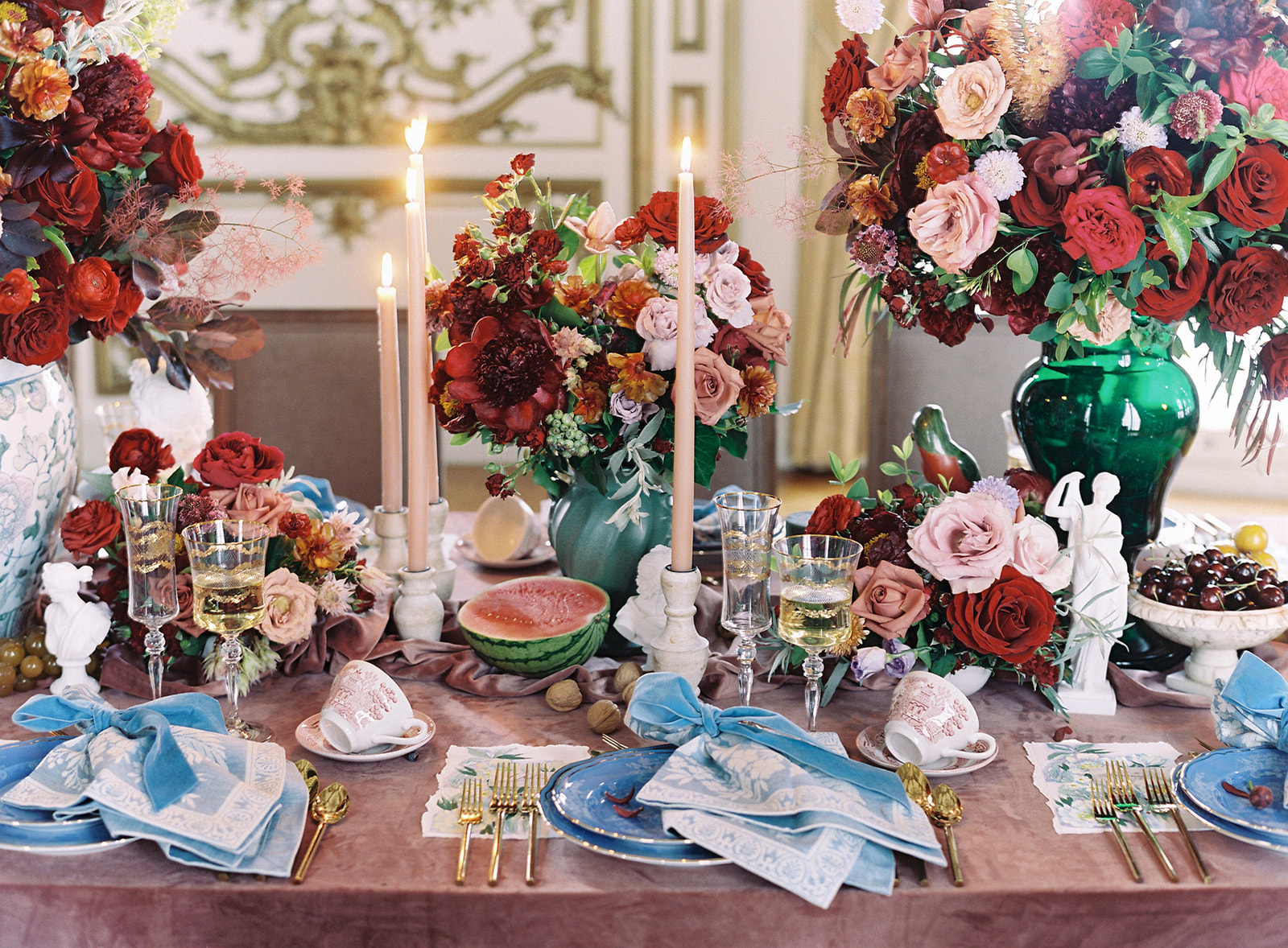 ---
TABLE FOUR
---
Floral Patterns with Plum and Sage Green: A celebration of nature's beauty, this table design embraces floral linen patterns and a fresh color scheme. A flowing linen tablecloth, adorned with abundant blooms, cascades down the table, invoking a sense of whimsy and romance. Plum and sage green dominate the color palette, evoking a lush garden setting. Topiary urns overflowing with blossoms and foliage adorn the center, while bamboo flateware from Juliska add a touch of glamour. We selected a very special porcelain collection from Herend for each setting. The green floral patterns are perfect pairing with the overall color scheme on the table.
---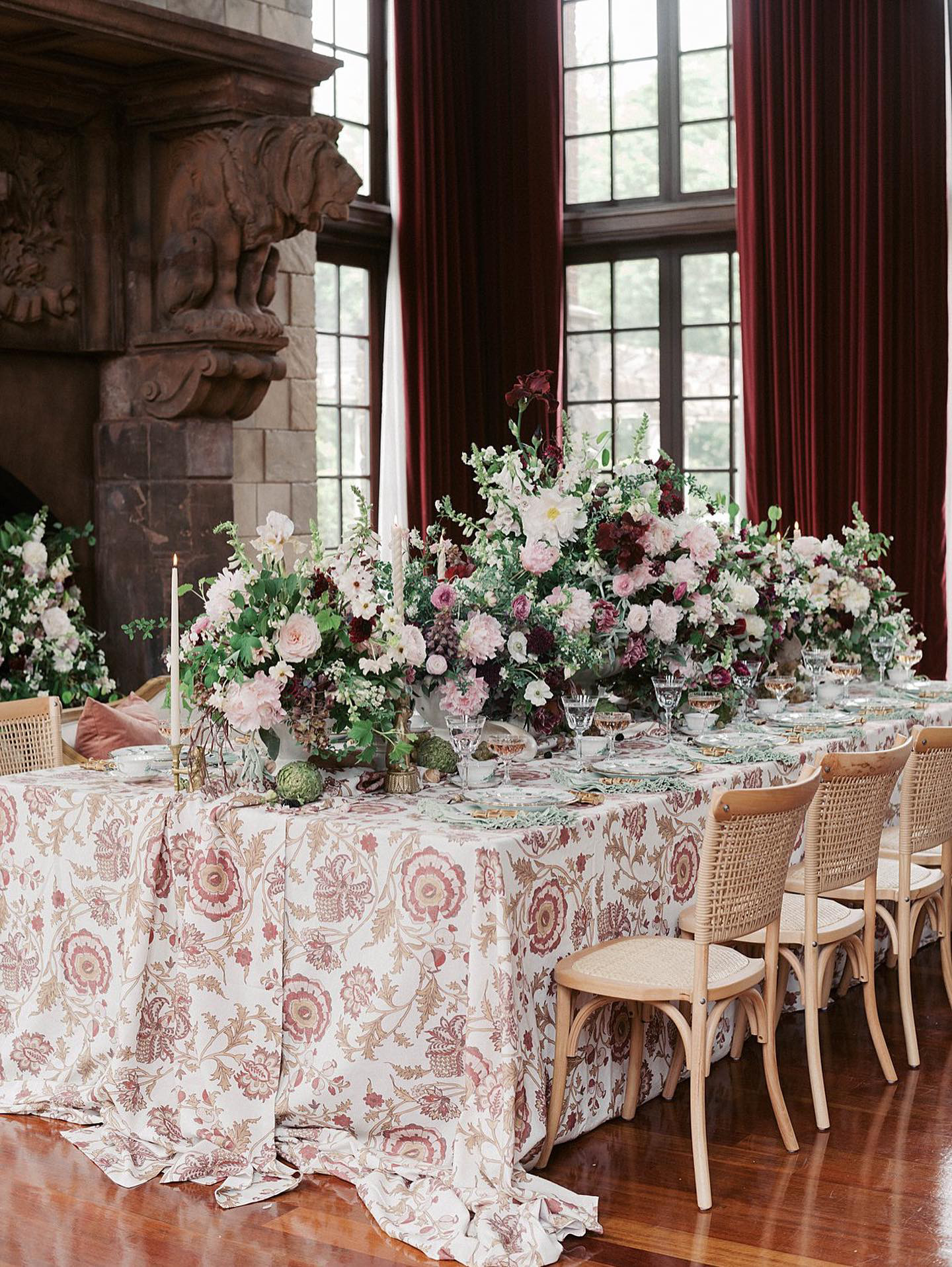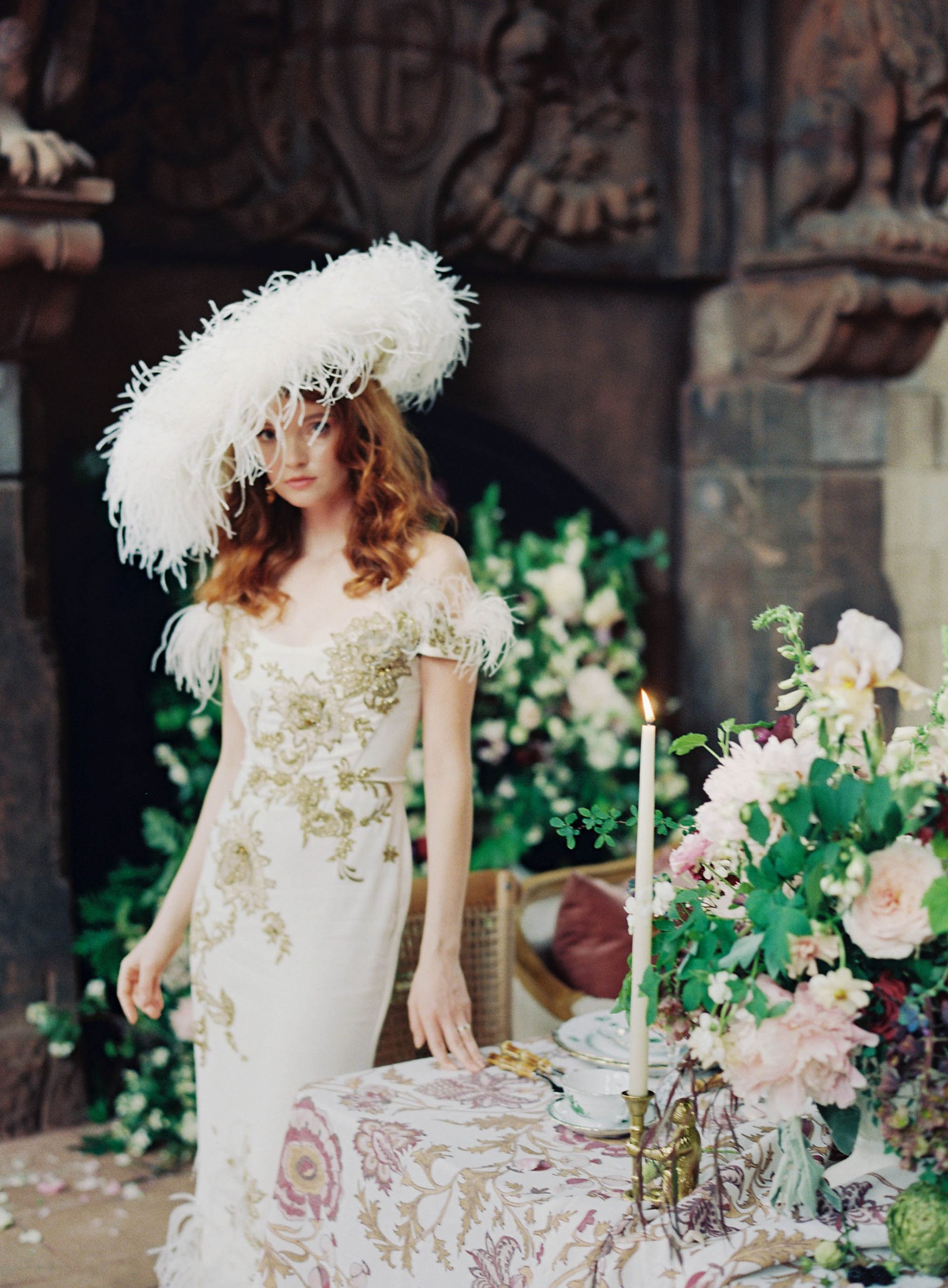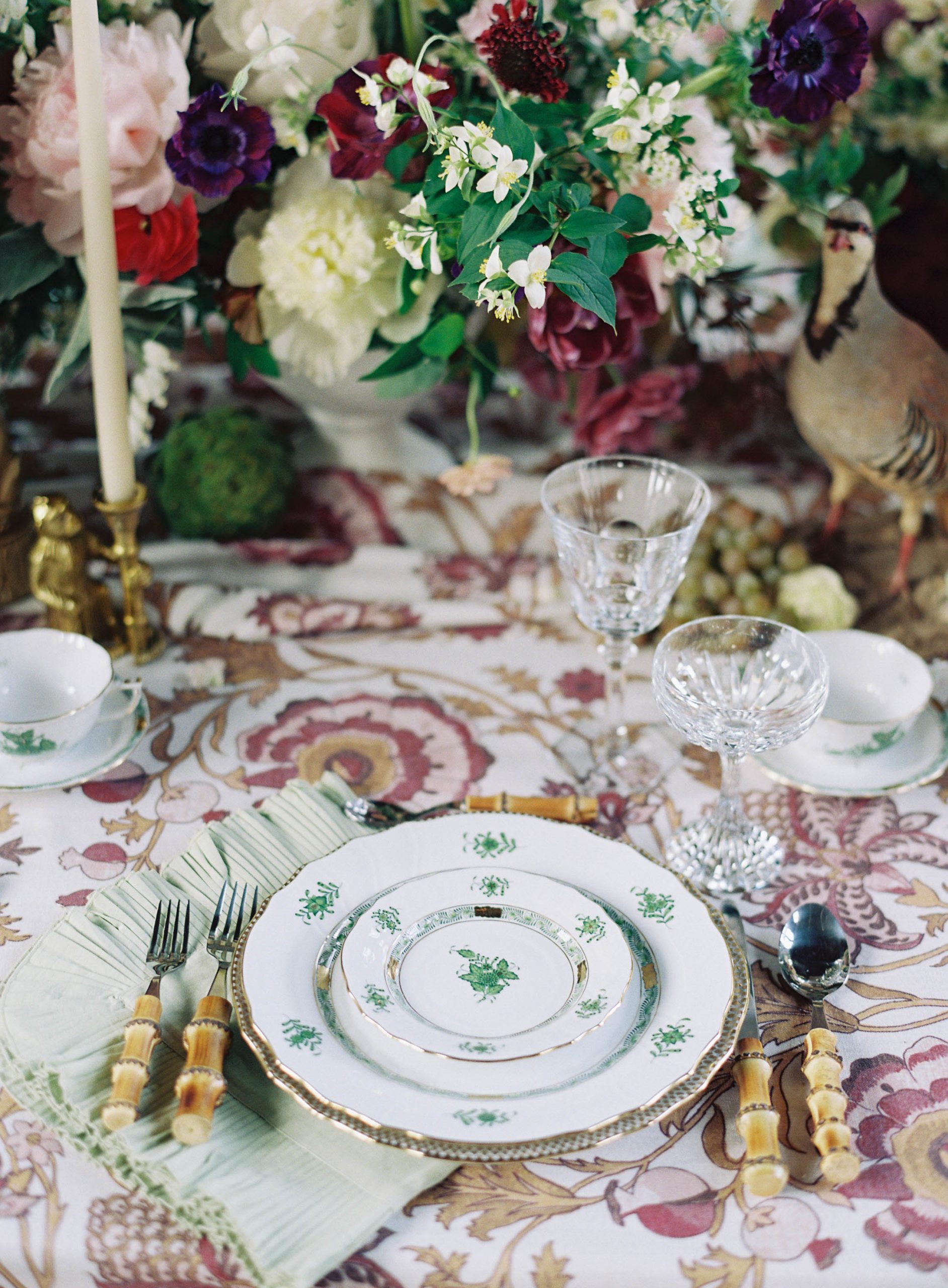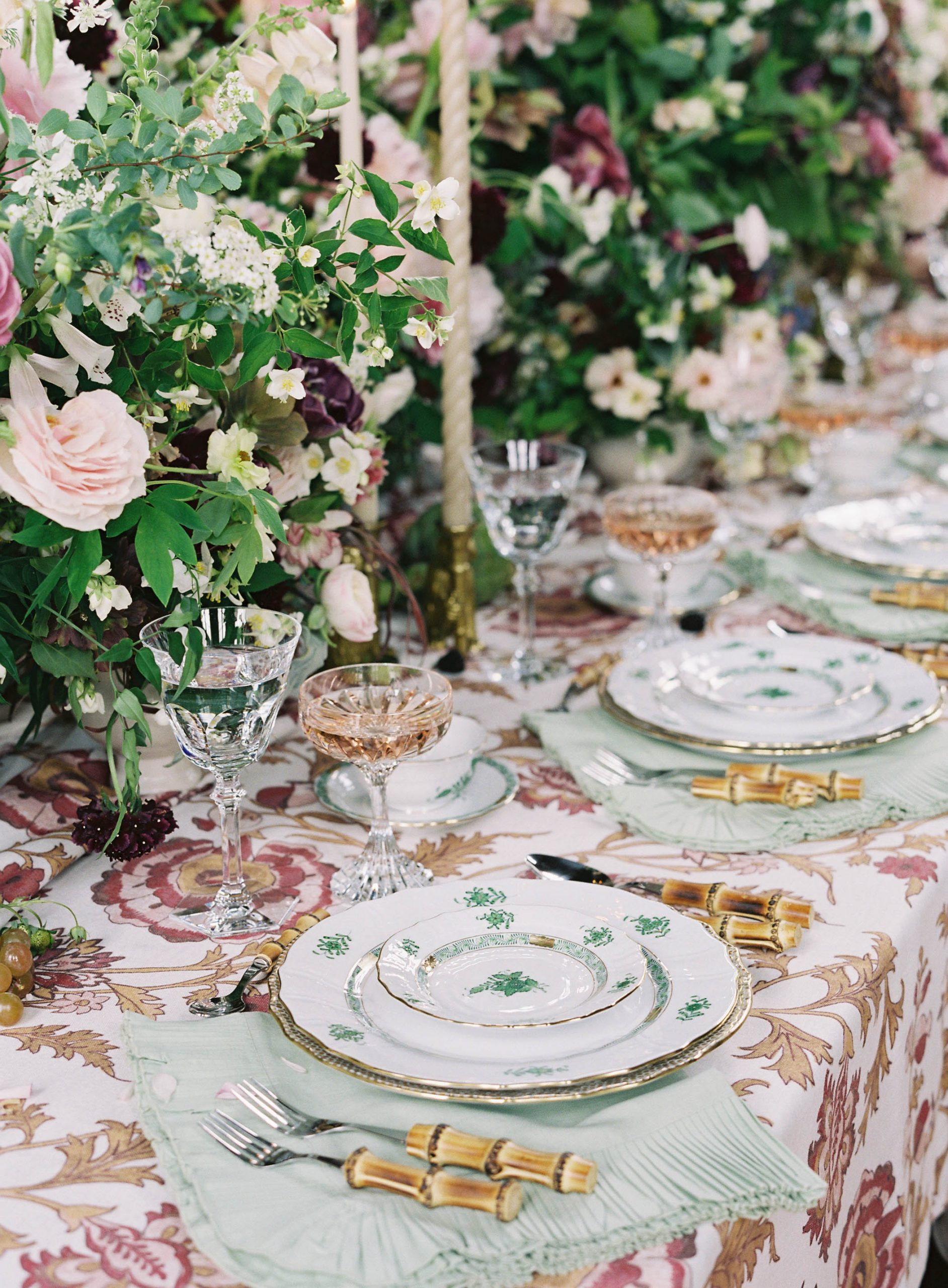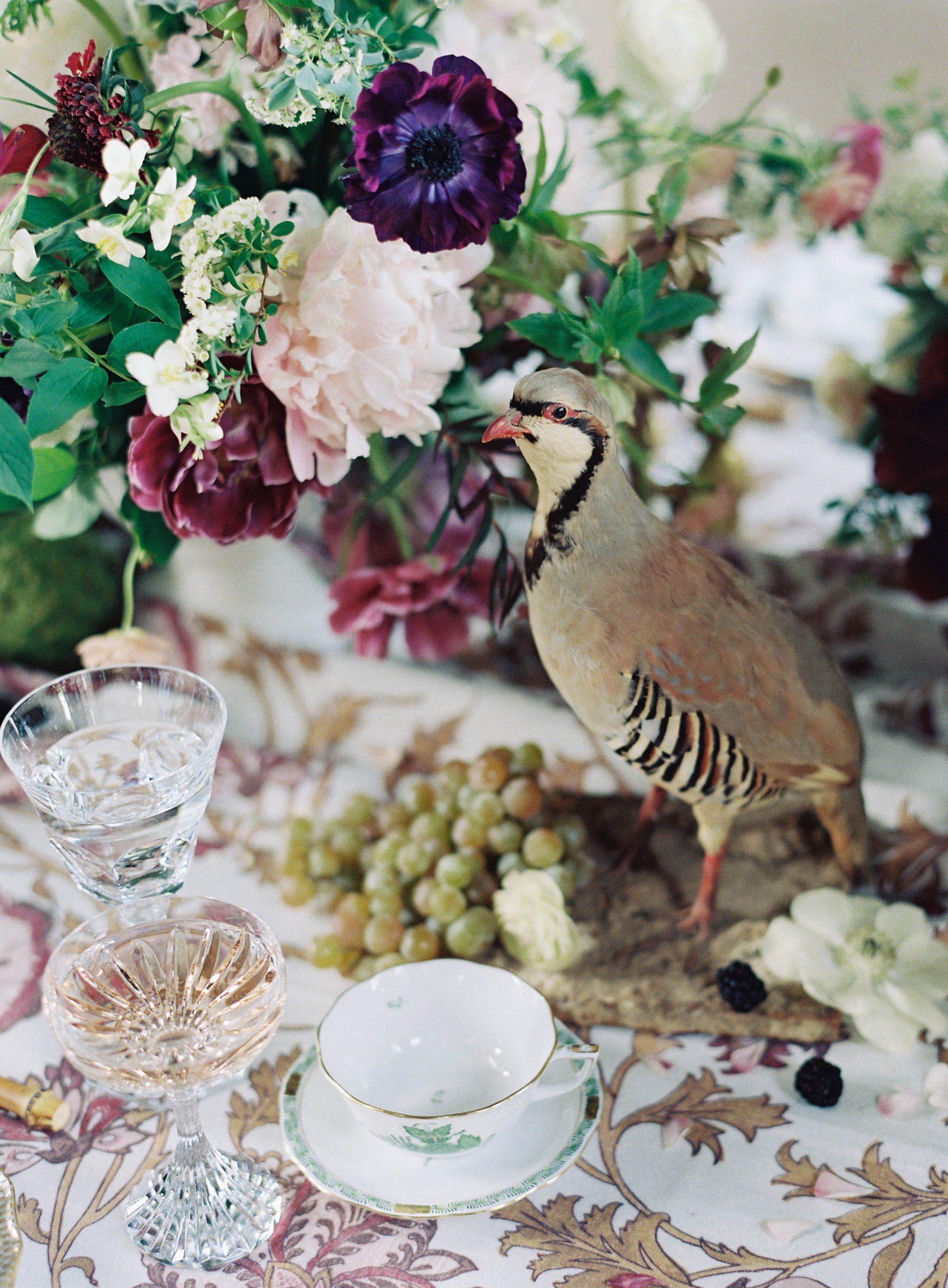 ---
---
TABLE FIVE
---
Chinoiserie Vases with Blush Roses on Light Blue: This table design exudes an air of serene elegance with a touch of Far East influence. A light-textured blue table linen from BBJ – La Tavola serves as a calming surface for the assortment of large chinoiserie vases. The vases, filled with blooming roses, command attention and infuse the space with timeless beauty. Blush and white florals, delicately arranged, bring a soft and romantic touch. Whimsical cabbage leaf plates add in some green, completing this harmonious blend of Eastern and Western influences.
---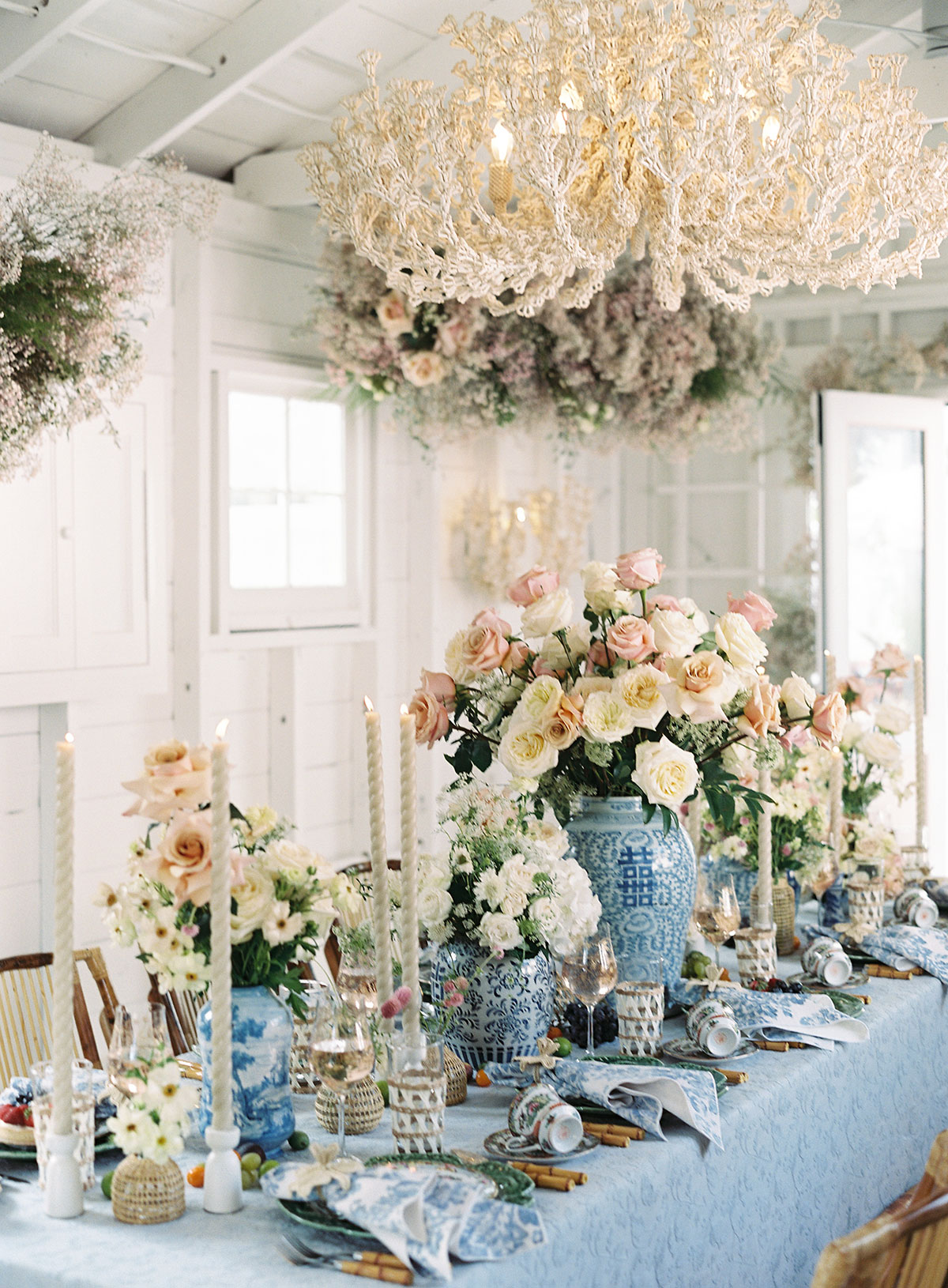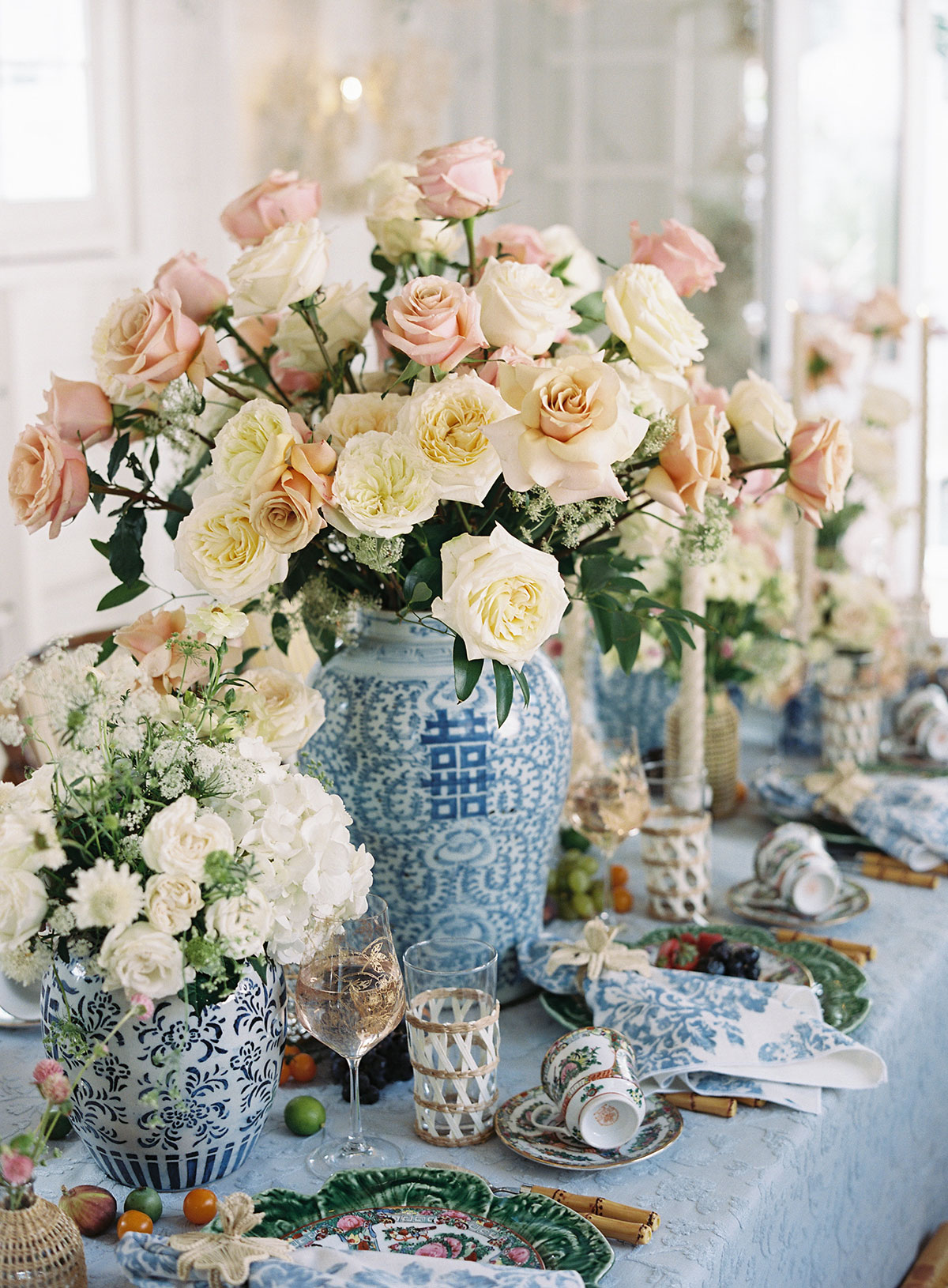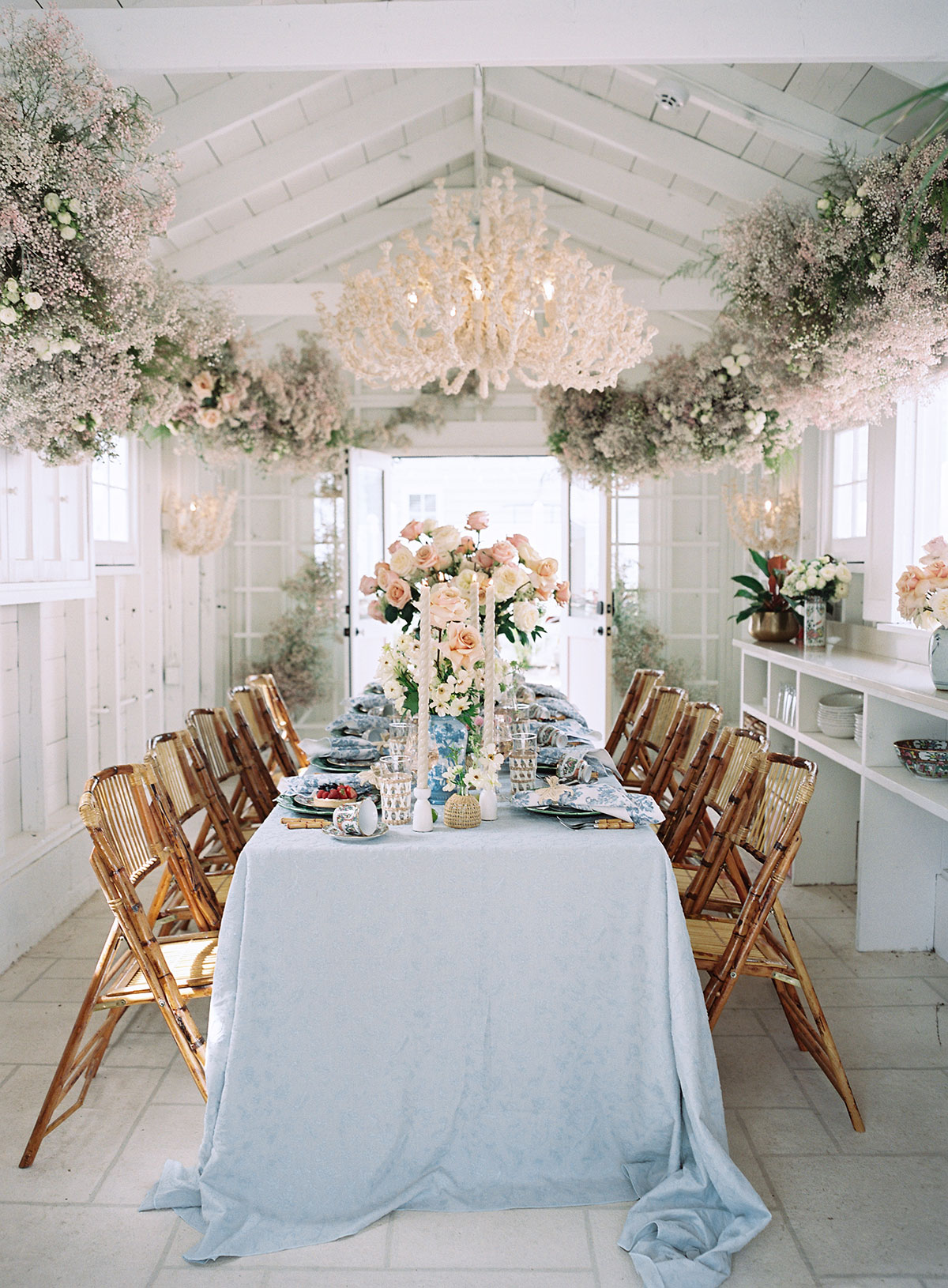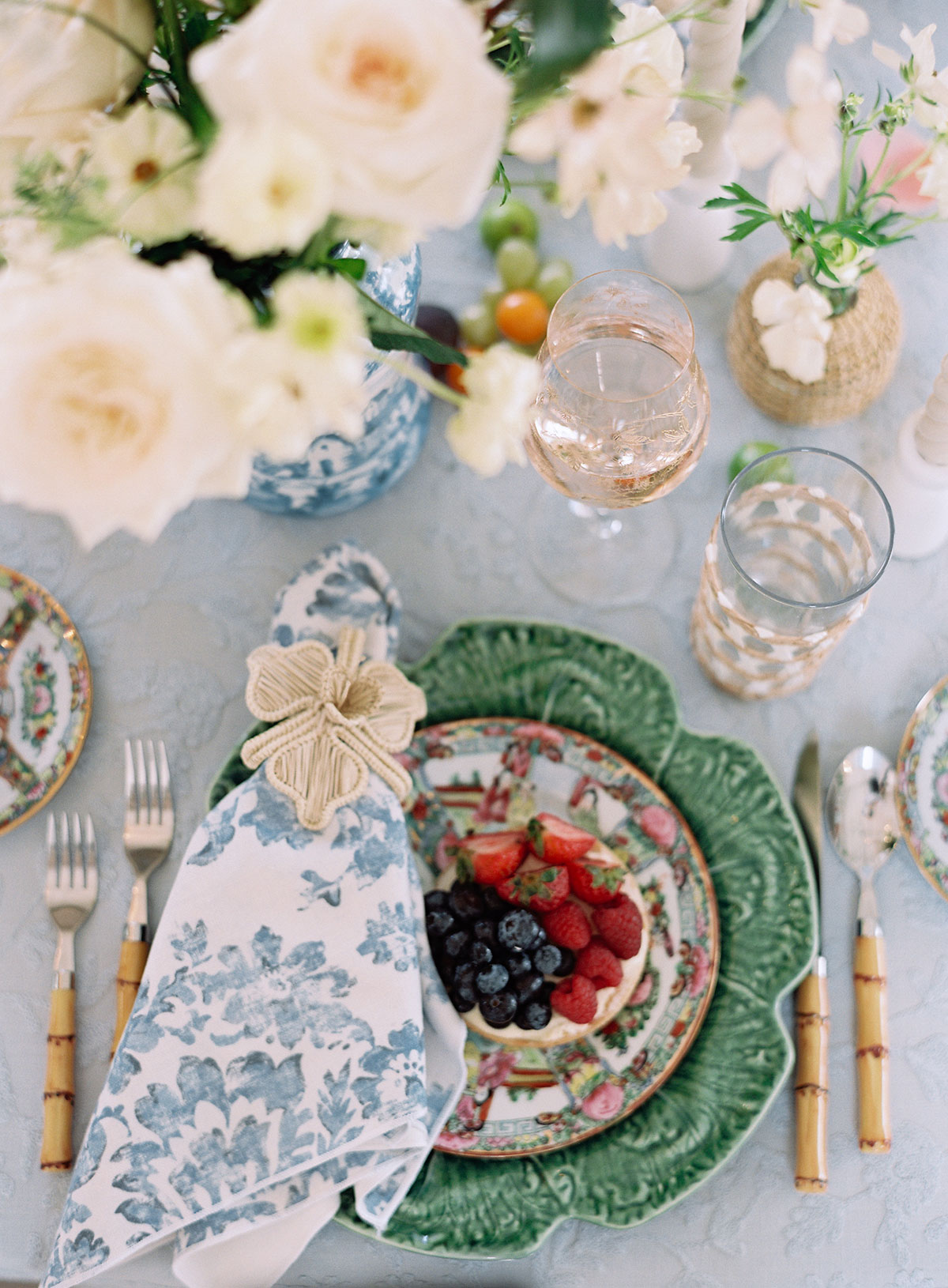 ---
Maximalism embraces indulgence, offering a feast for the senses. Through these five detailed table designs, we've explored the diverse and captivating world of maximalist aesthetics. Bringing guests a dining experience they won't soon forget.