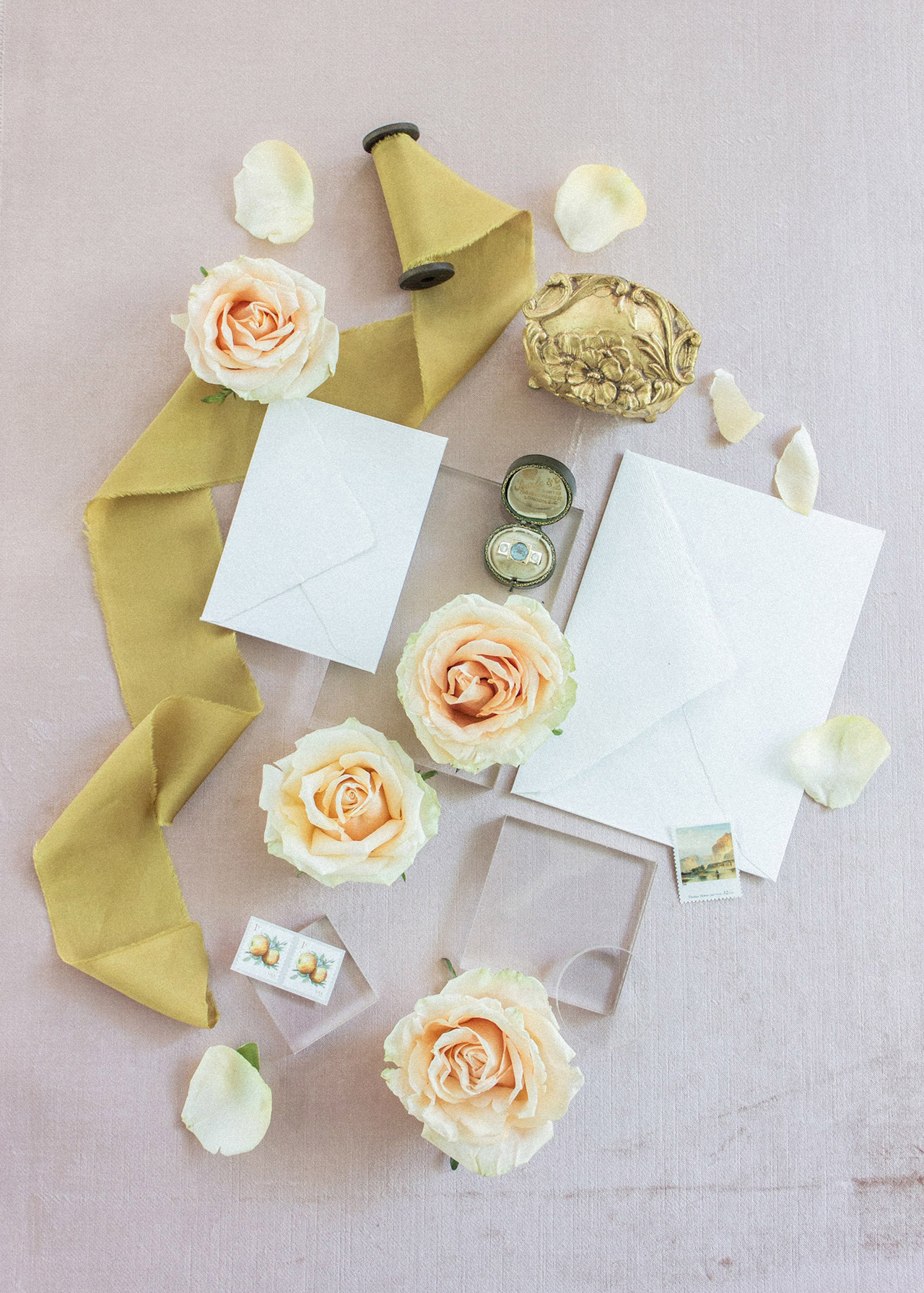 ---
Styling blocks for flat lay designs and wedding detail shots are a must have tool for any stylist or photographer! I use these to help enhance my styling projects and flat lay designs.


These blocks (see images below) are the styling tool you never knew you needed. Ever find yourself searching around for something to stick under a wedding invitation just to add a little height to your flat lay shot? Well those days are gone. Thank God right!?
That's what acrylic styling blocks are for. They have a much sleeker design and clear coloring. Slide them under your flat lay pieces, stationery suites, florals and other product styling elements. These blocks are perfect for wedding photographers, decor stylists, florists and other creatives who want to add depth and dimension to their flat lay photographs.
Since they are clear you don't have to worry about the blocks casting any color to your styling board or being seen. They work very well with acrylic invitation suites!
I'm currently selling sets of these in my Etsy Shop Here. There several set types you can choose from! The set that is featured in the first photo below comes with one large 4 x 6 inch block. This size is ideal use under a 5 x 7 invitation or envelope as you are styling your flat lay.
You can see other examples of my work where I use these styling blocks for flat lays HERE.
---