---
Even though things are a little different right now and wedding's as we have known them, have changed for the moment, creativity cannot be stopped. This shoot is for anyone who has ever loved a Jane Austin novel.
ABOUT THE SHOOT
I worked with Angela Elise Photography to create this unique fine art editorial. While it's not a "tradition" wedding editorial it has romantic fashions, a gorgeous pigeon (yes a pretty little pigeon named Sookie), incredible florals, table styling and never before seen details. It transports you. The inspiration for this shoot was an old world romance with a bit of a modern romantic twist.
THE TABLE
I'm such a fan of still life in photography and painting, this was my inspiration for the table styling and cake display. This is table decor you can interact with. It's real and doesn't put on airs. Breads, and fruits and nuts all with amazing colors styled around the table with flowing, texture linens and wooden elements. The place settings are a mix of modern and antique dishes.
THE FLOWERS
I designed the main table florals for this shoot. The organically arranged florals add interest and dreamy vibes to the table decor. Drawing your attention to their incredible beauty and color. A reminder that not all event and wedding florals have to be blush. Peonies, ranunculus, poppies and tulips were all used in the main table arrangement.
THE CAKE
Please don't miss the cake vignette because it couldn't be more delicious! A simple cake design with poached pears surrounded by candles and other decor linens. Draping was used in the background to soften the look and other foods from the main table were brought in to connect the story.
INVITATION SUITE
The stationery design is modern but on handmade paper and there are hints of vintage in the liner and styling. The flat lay is simple but engaging, again using props from throughout the shoot and showcasing the stunning sapphire engagement ring.
---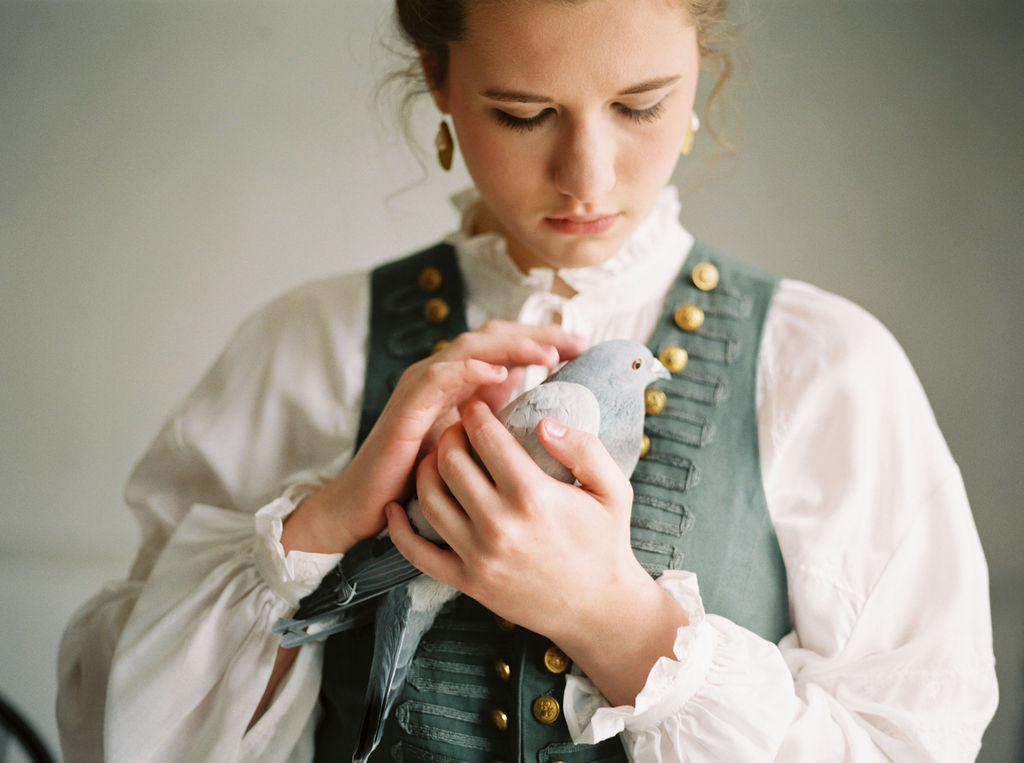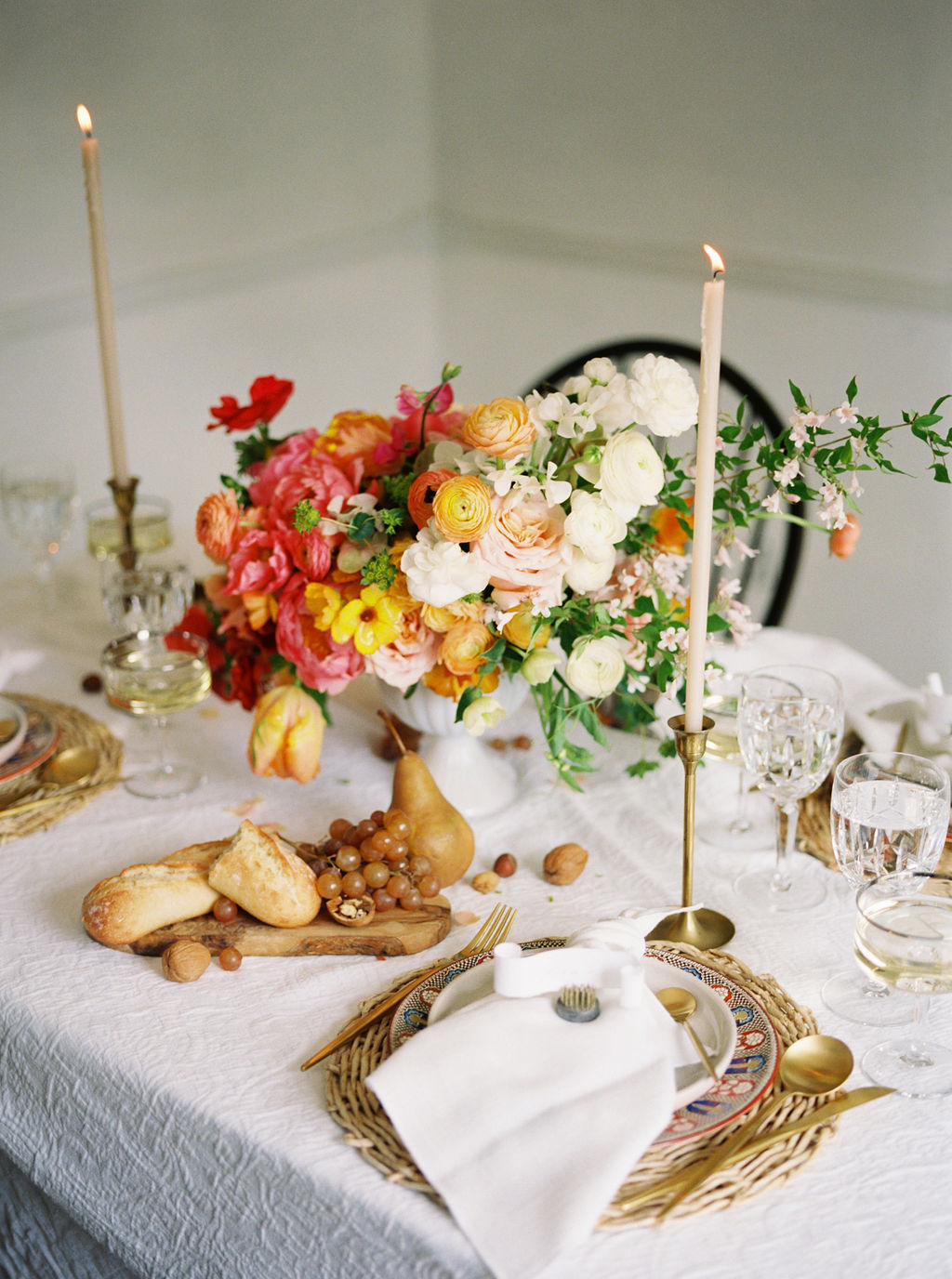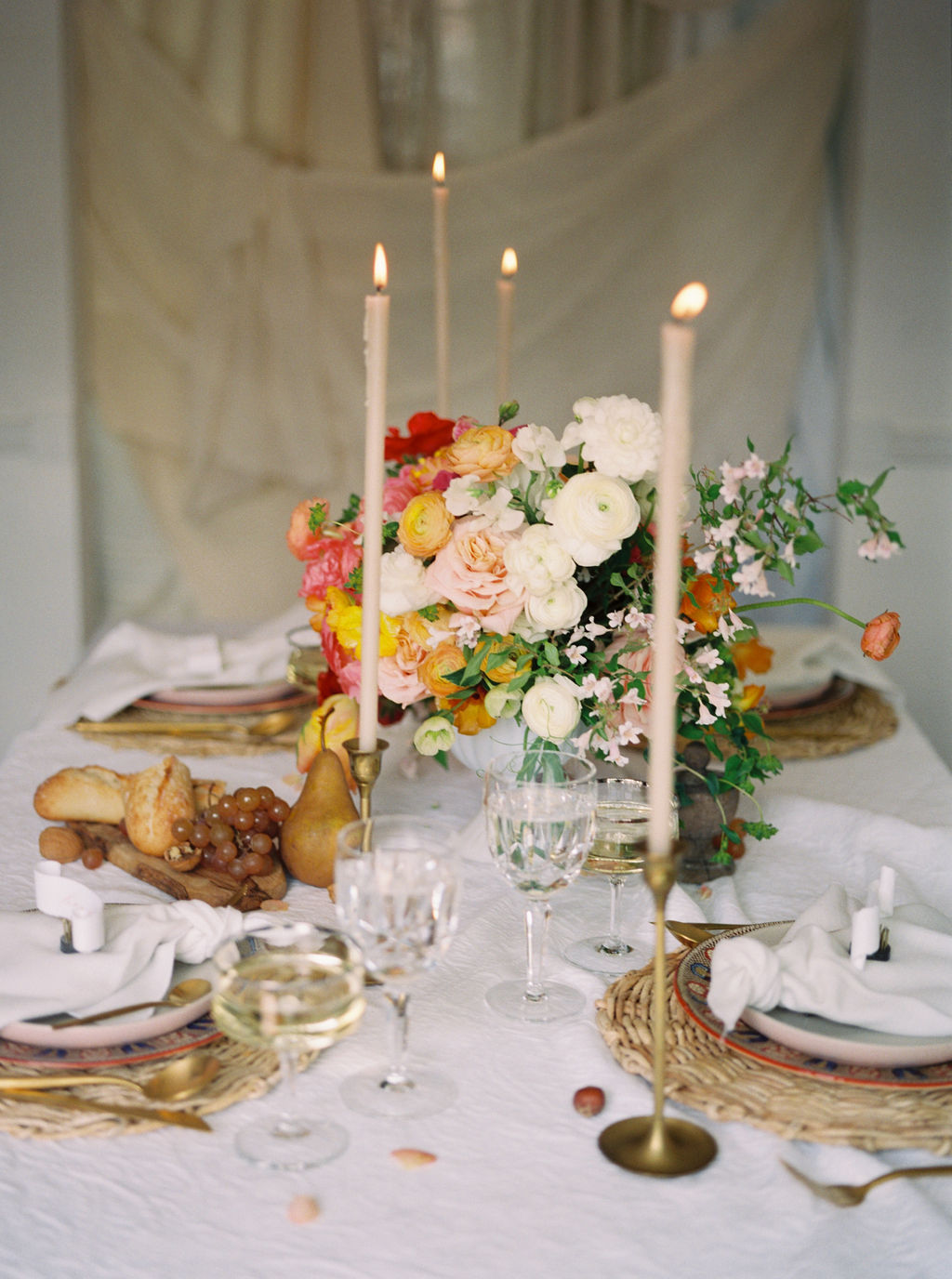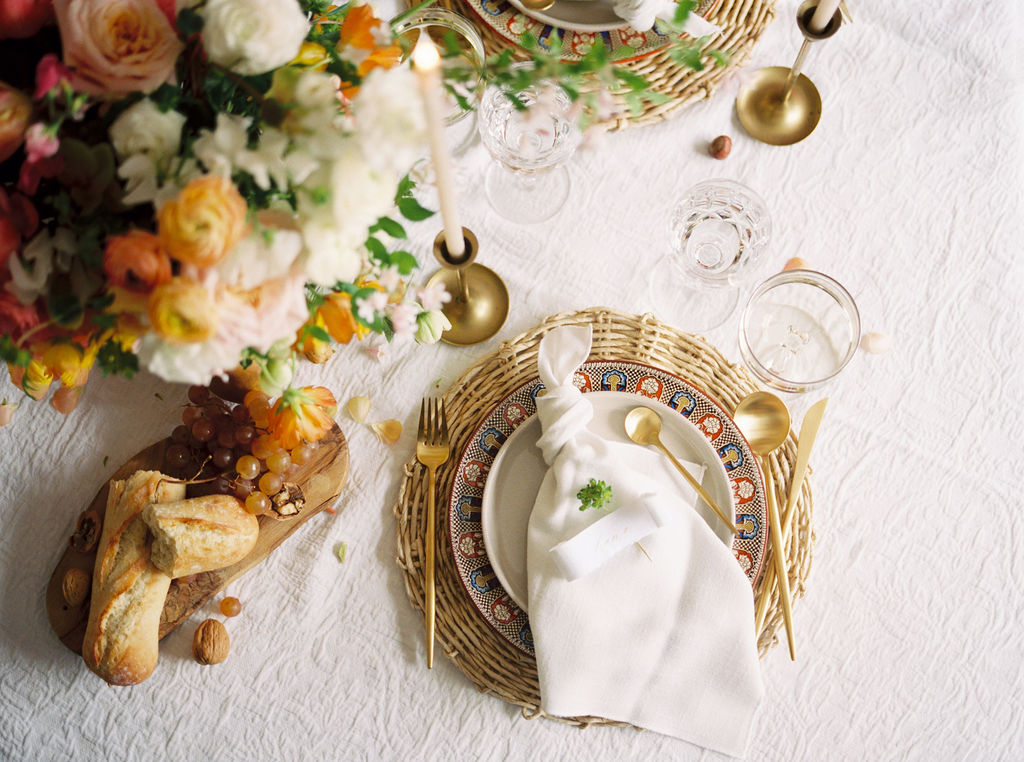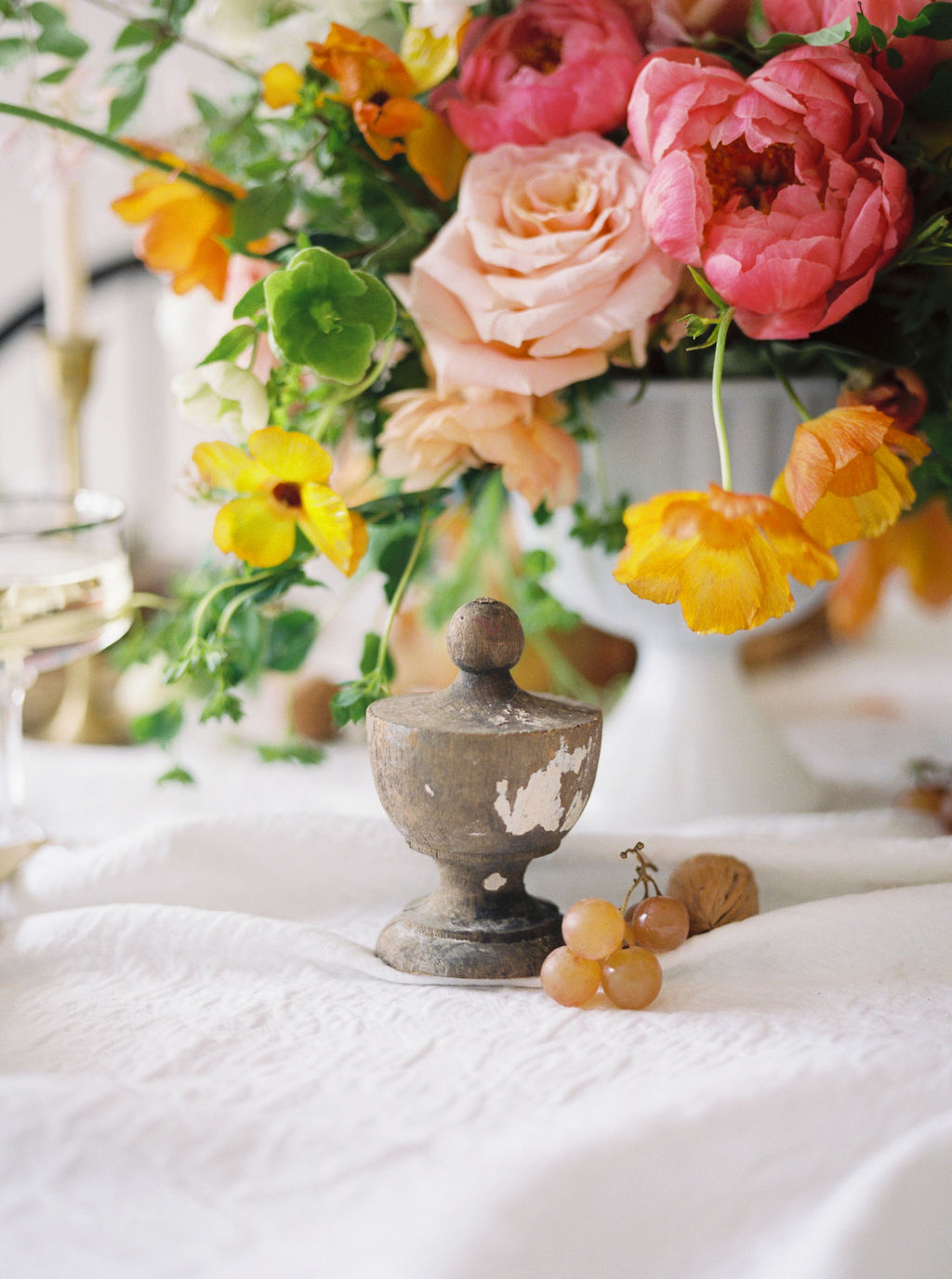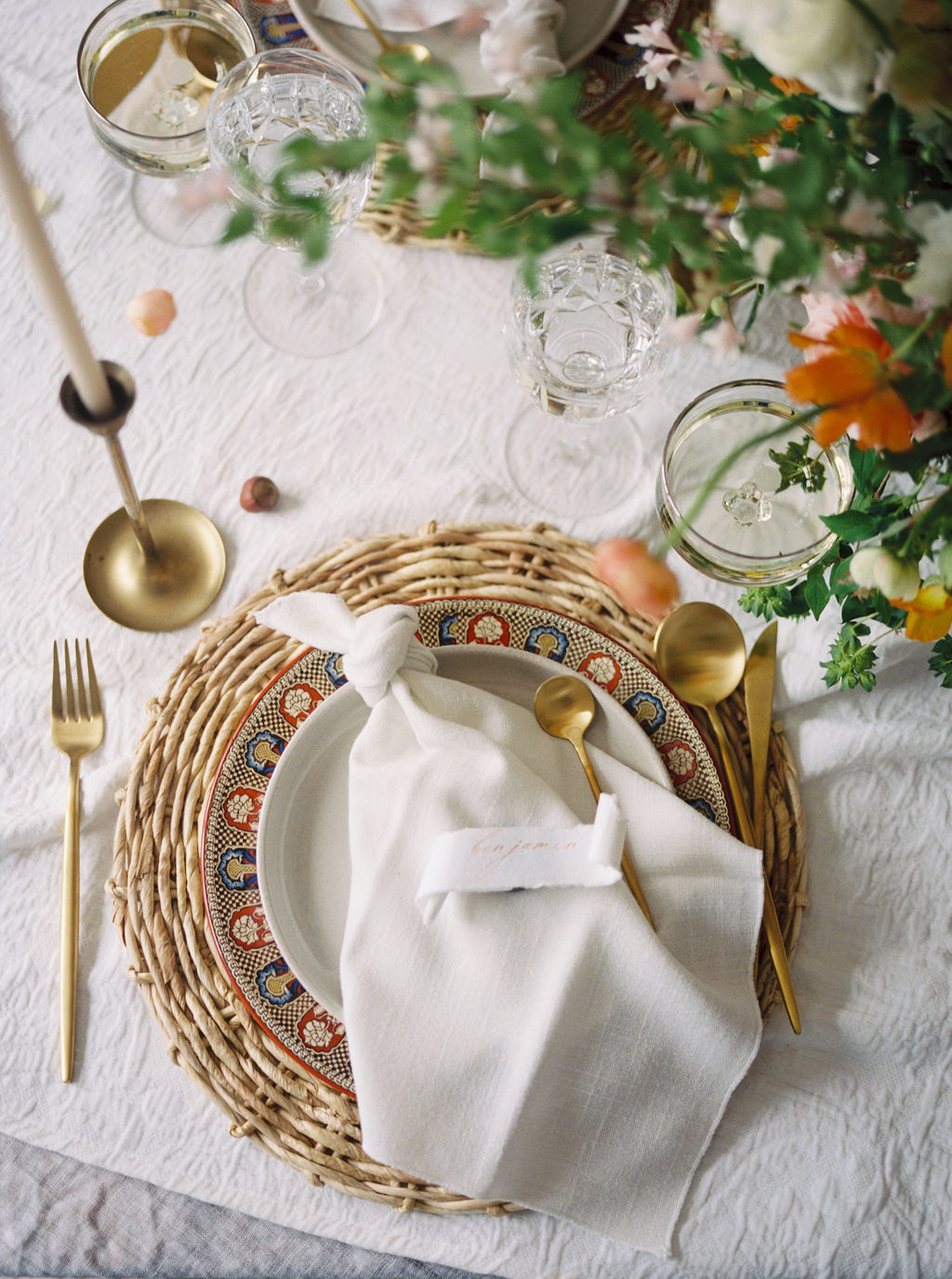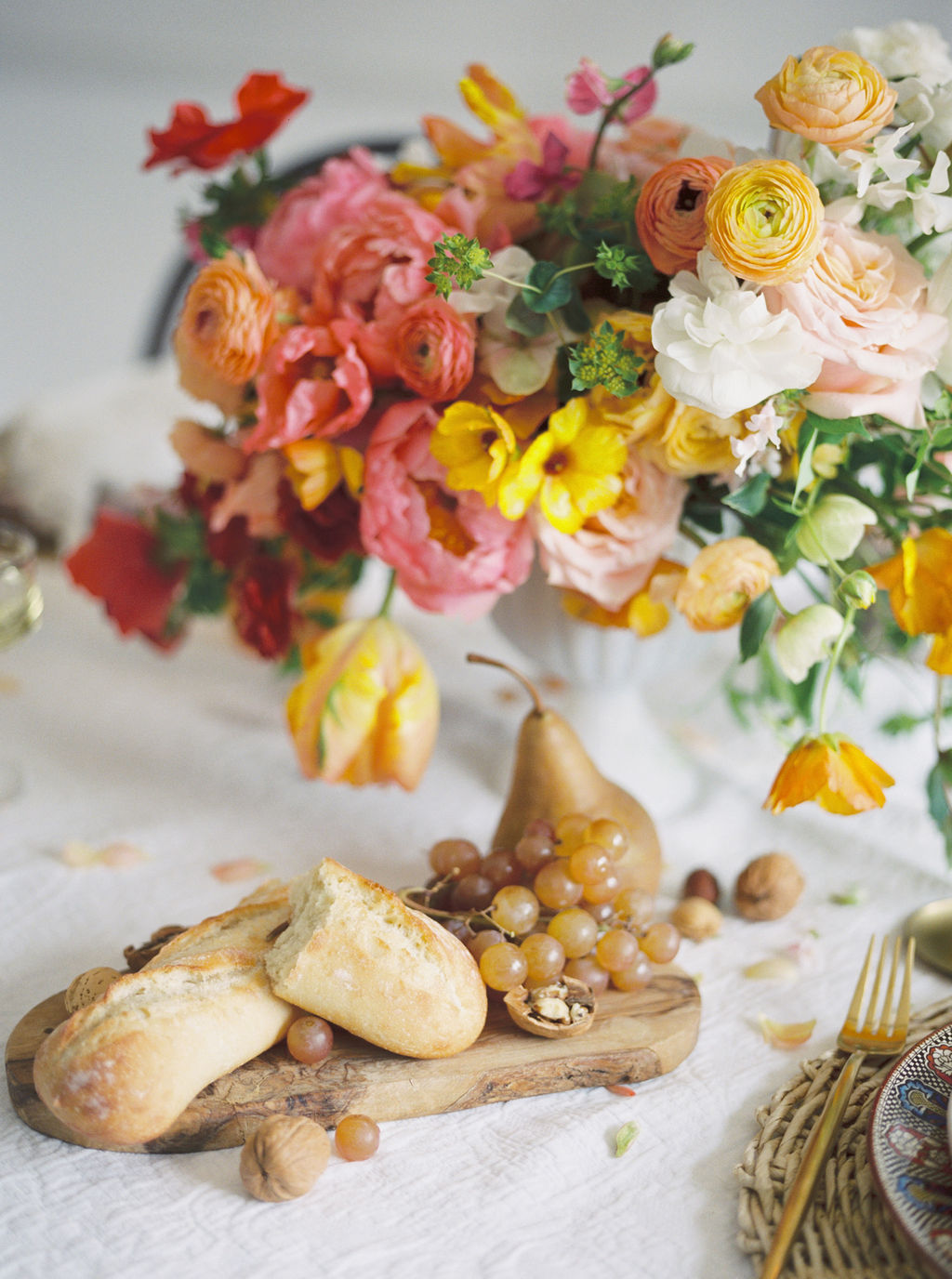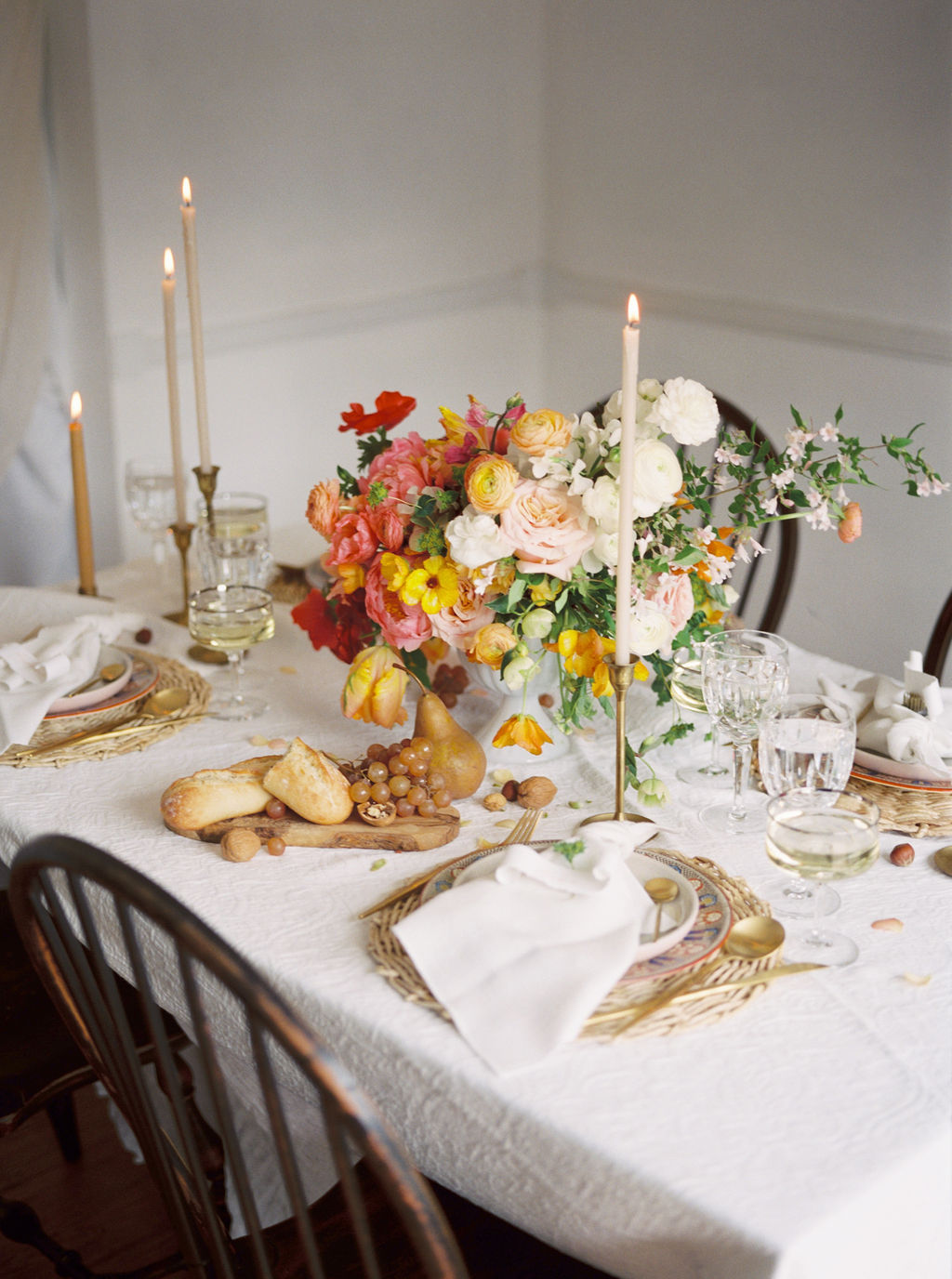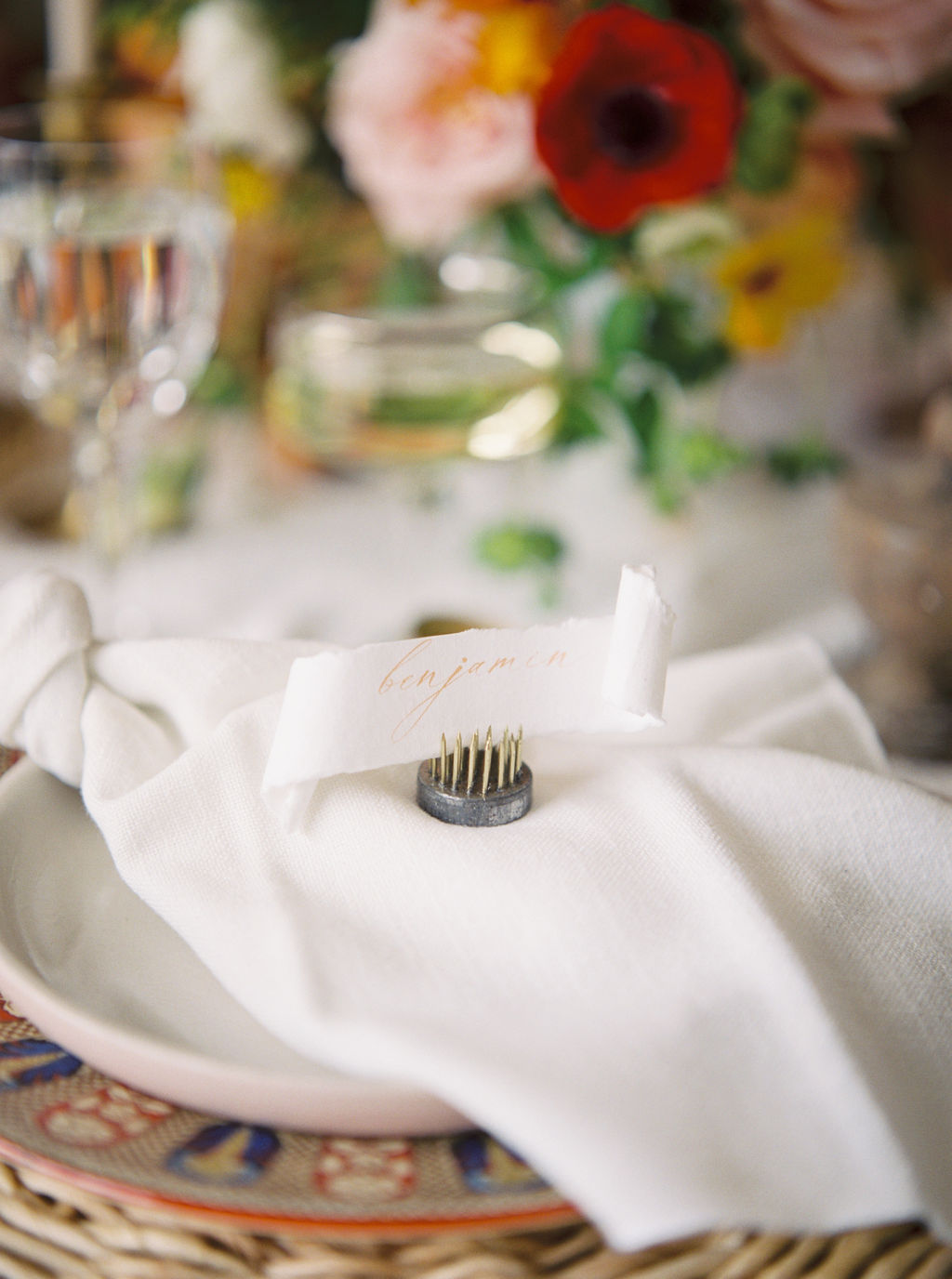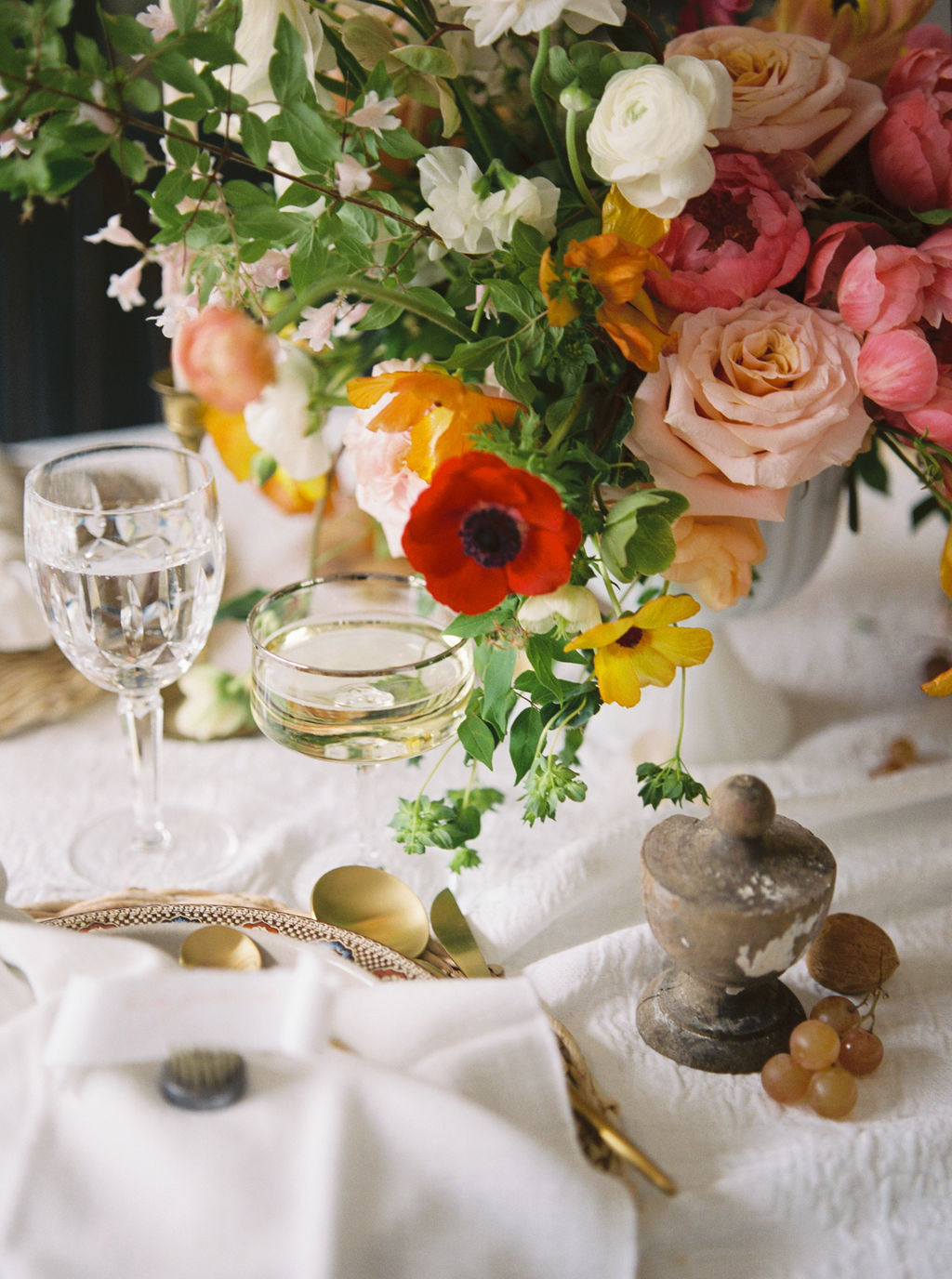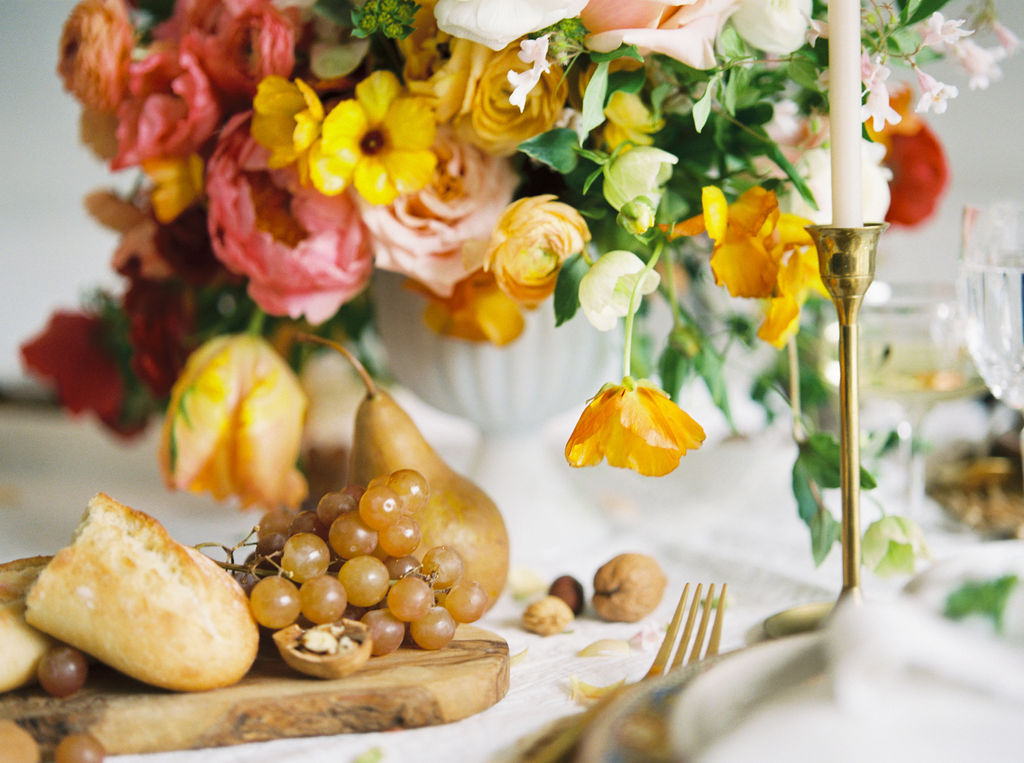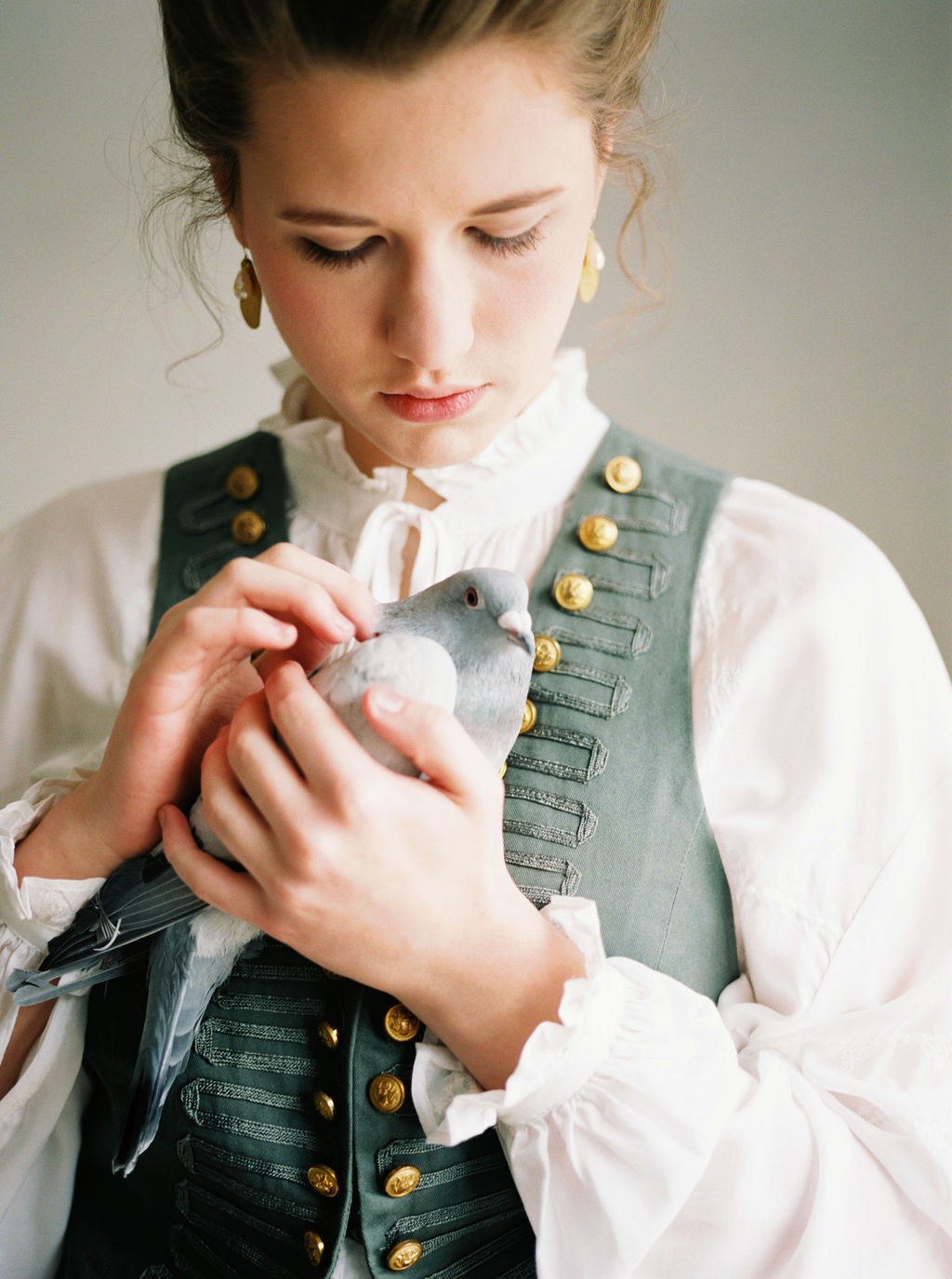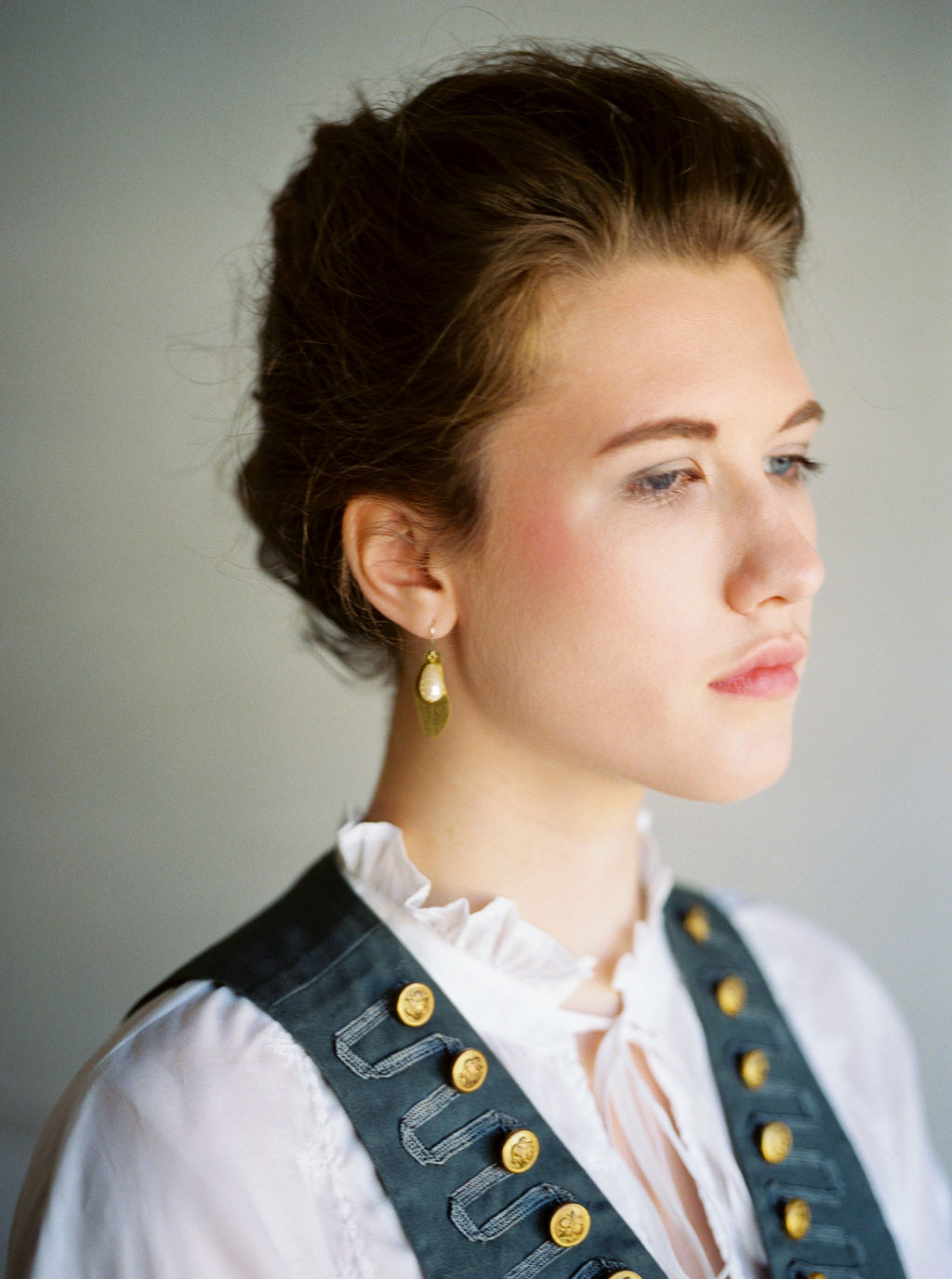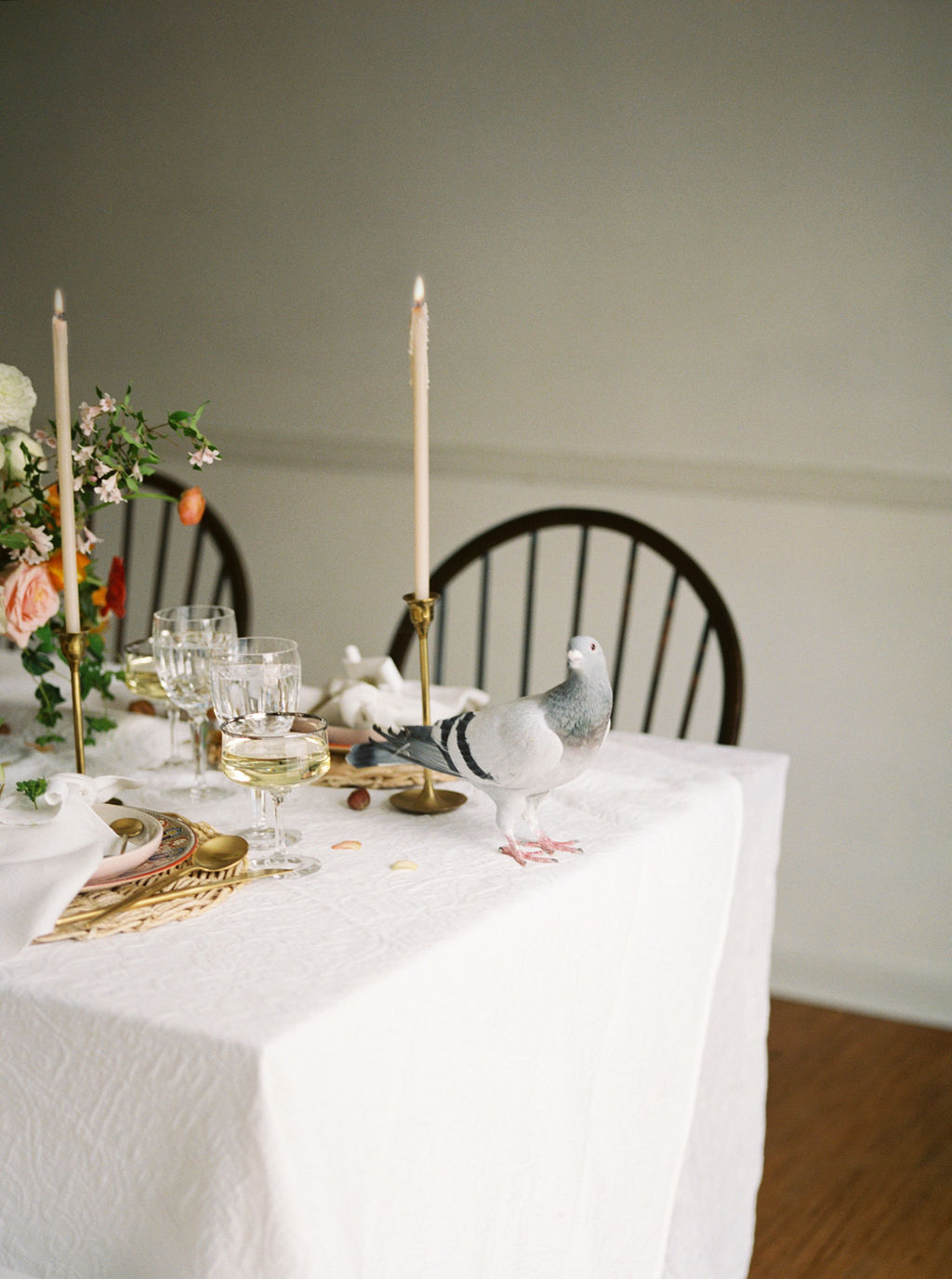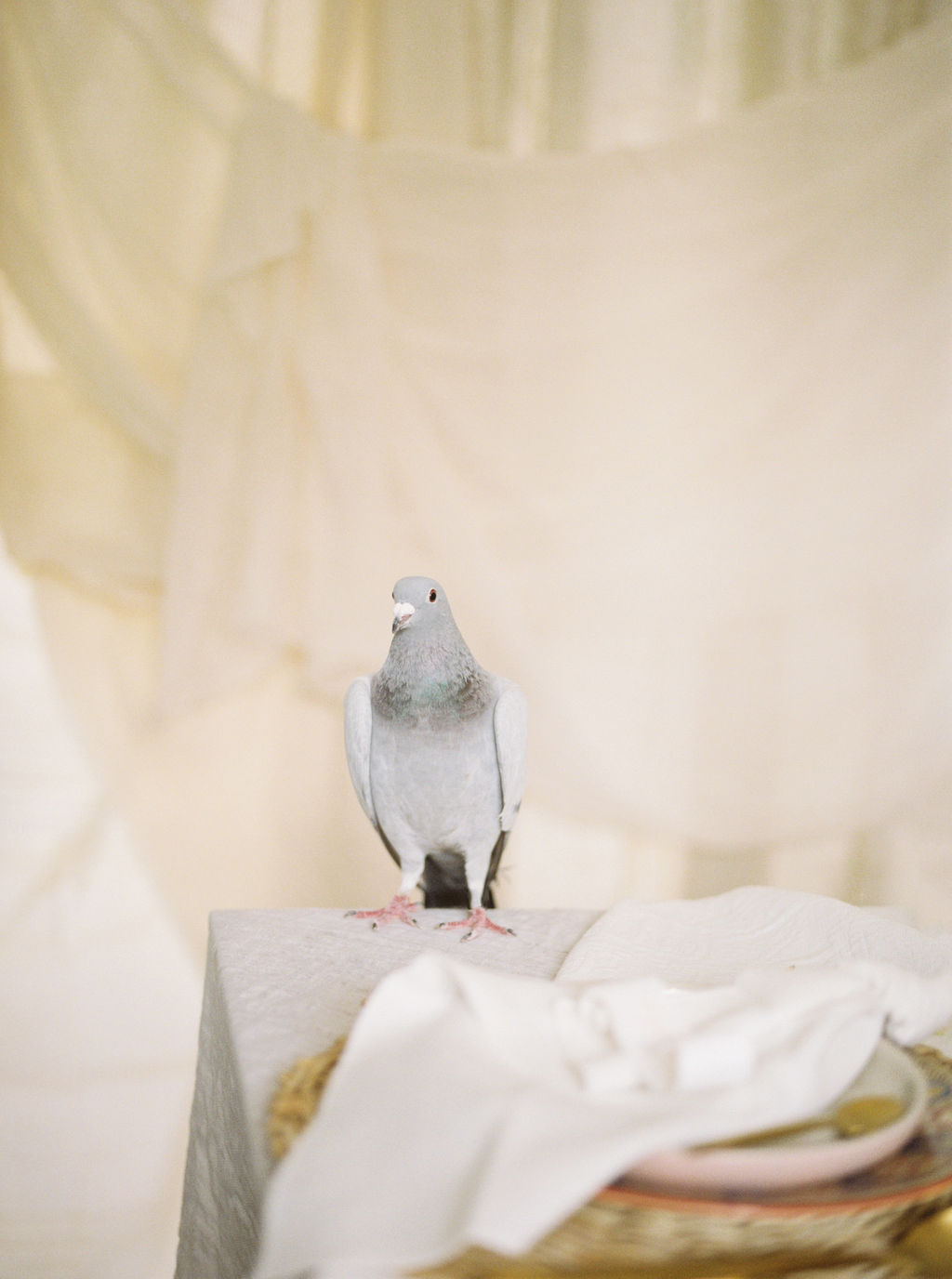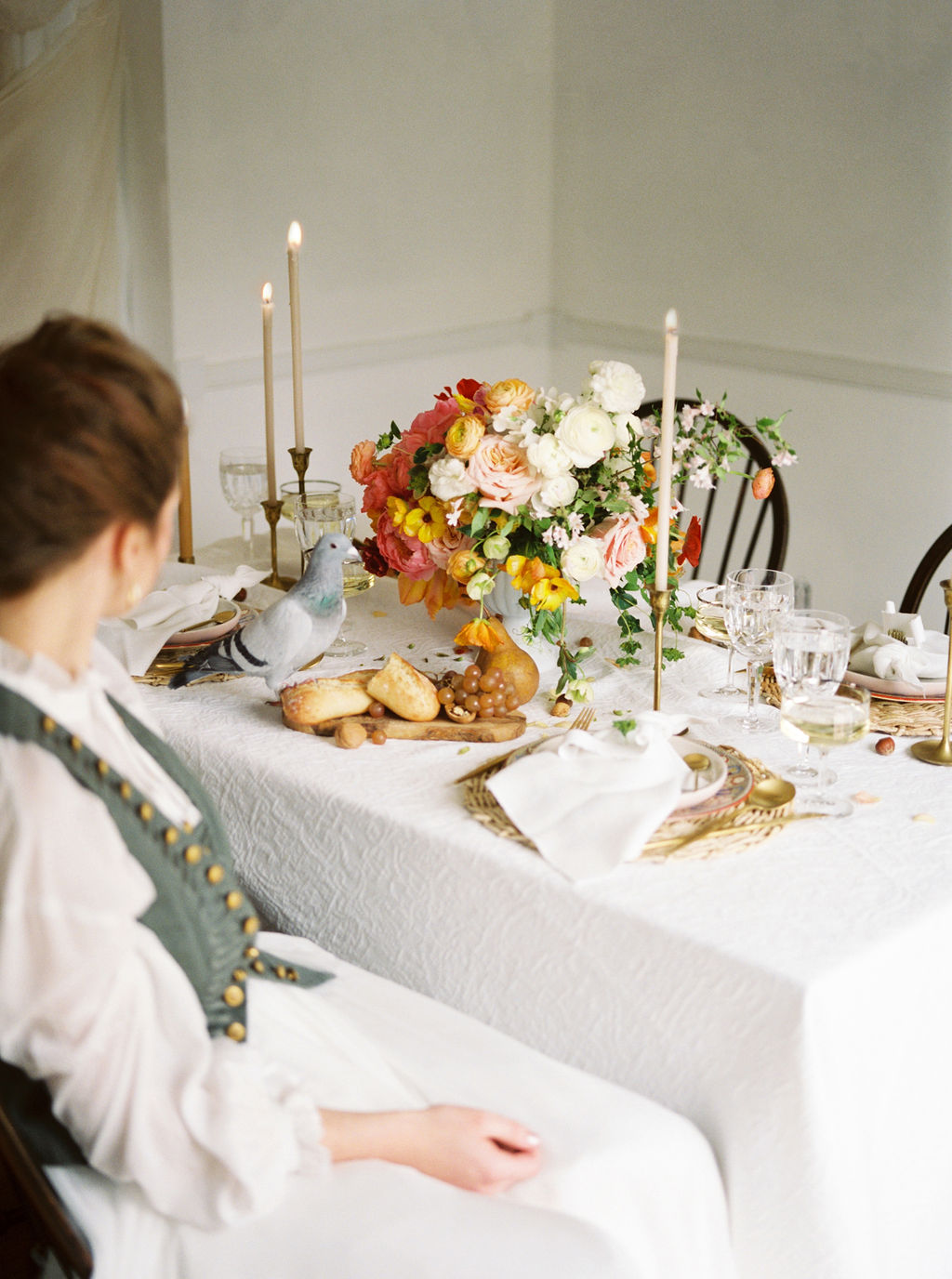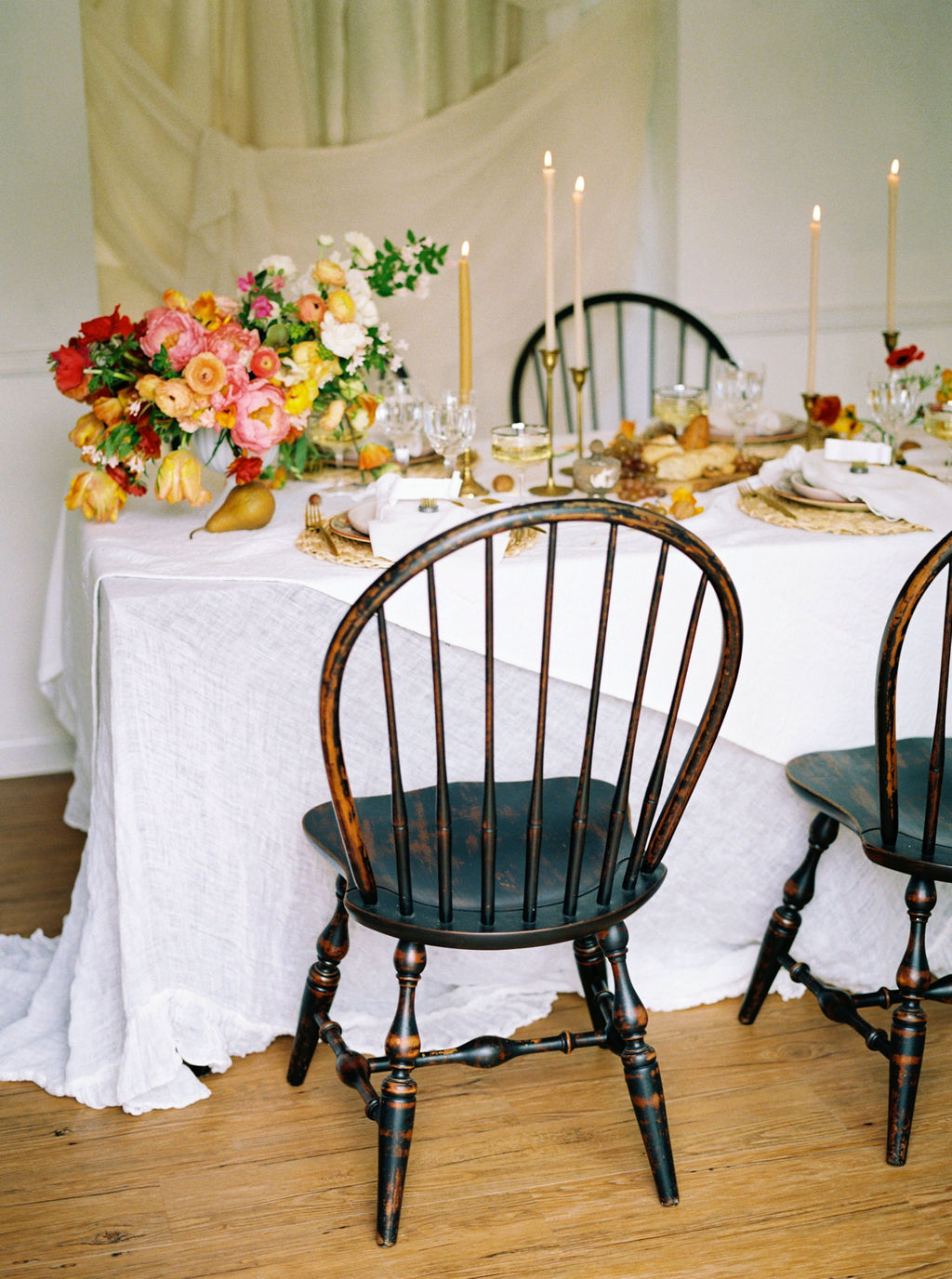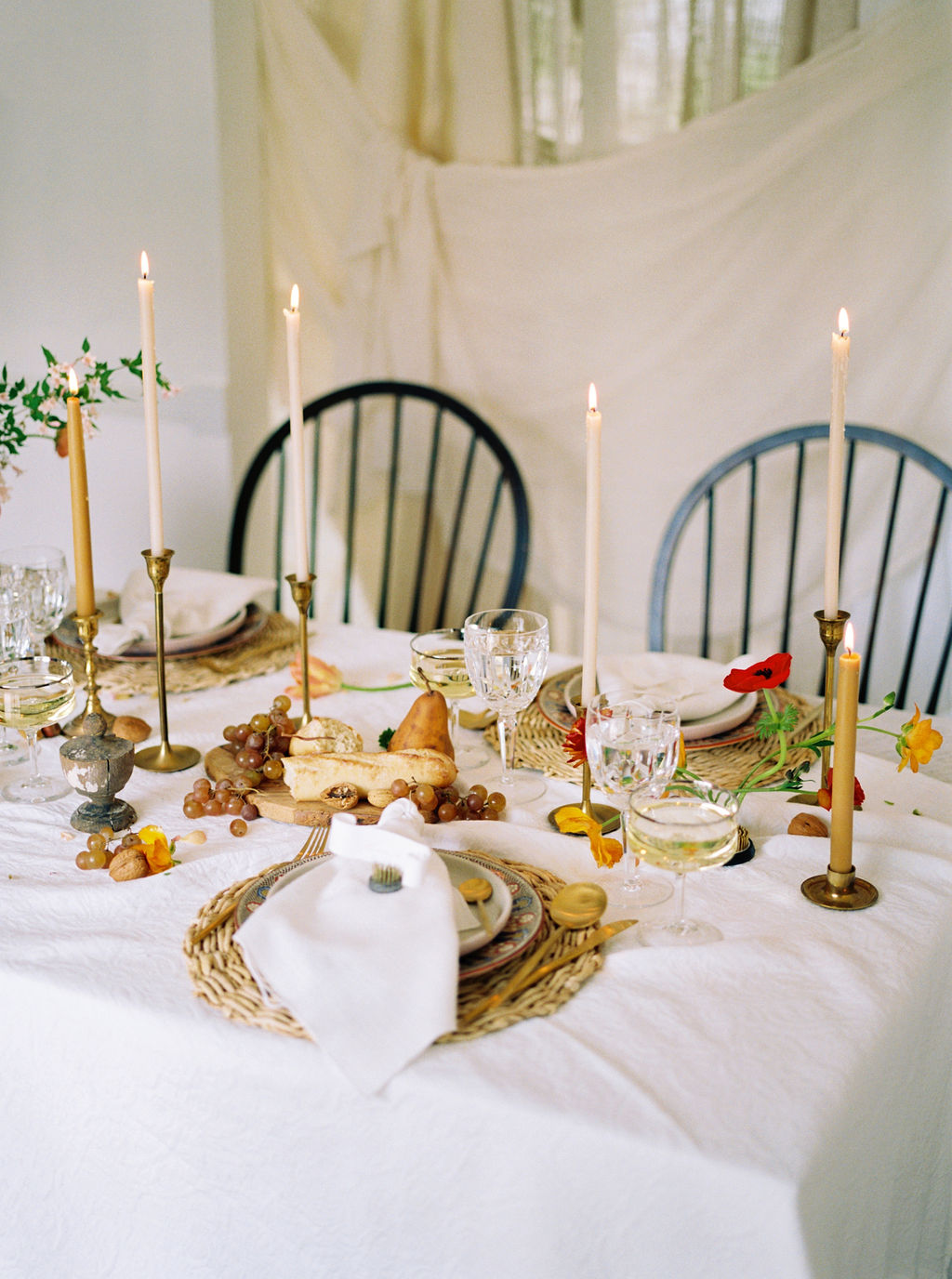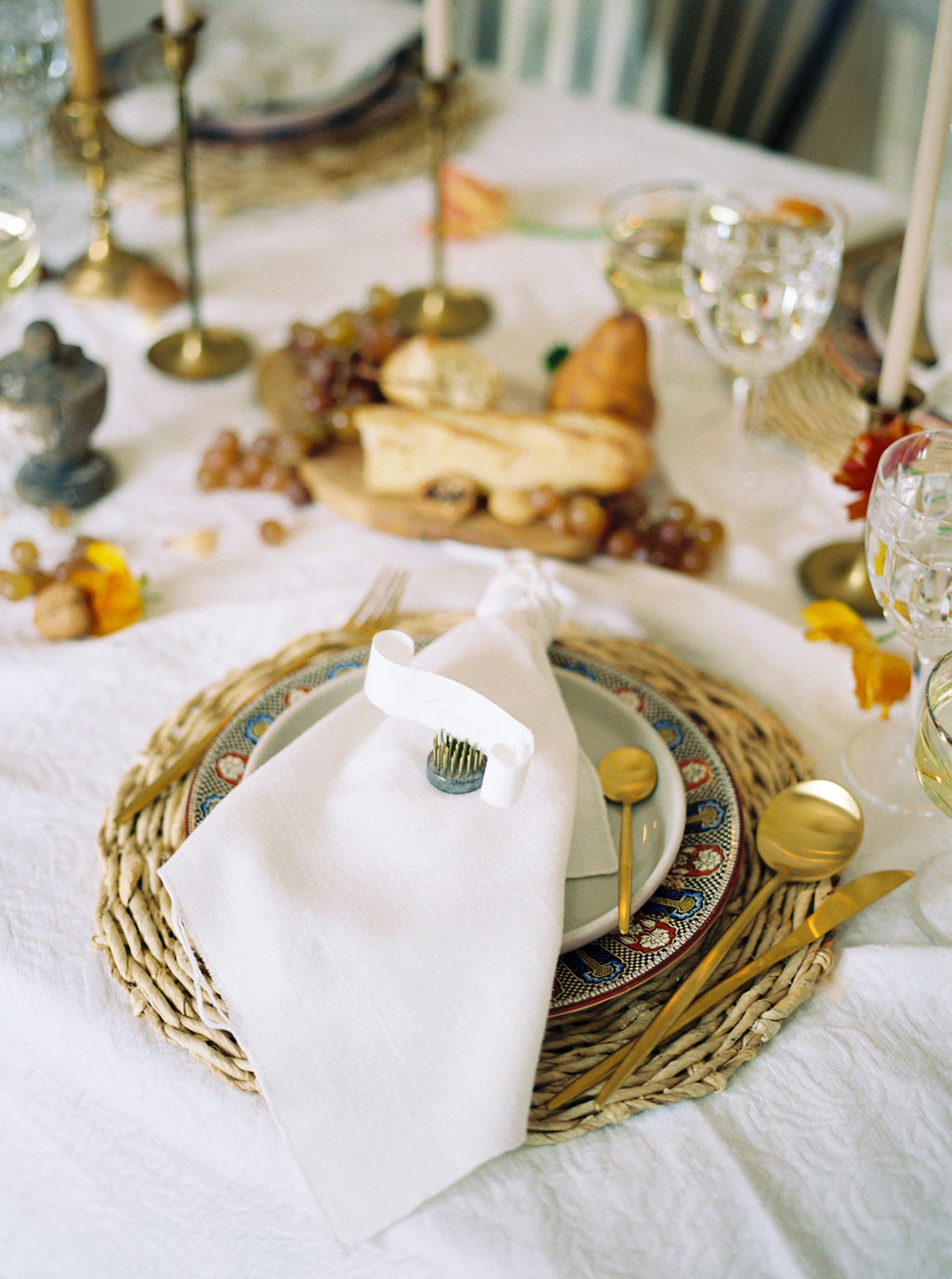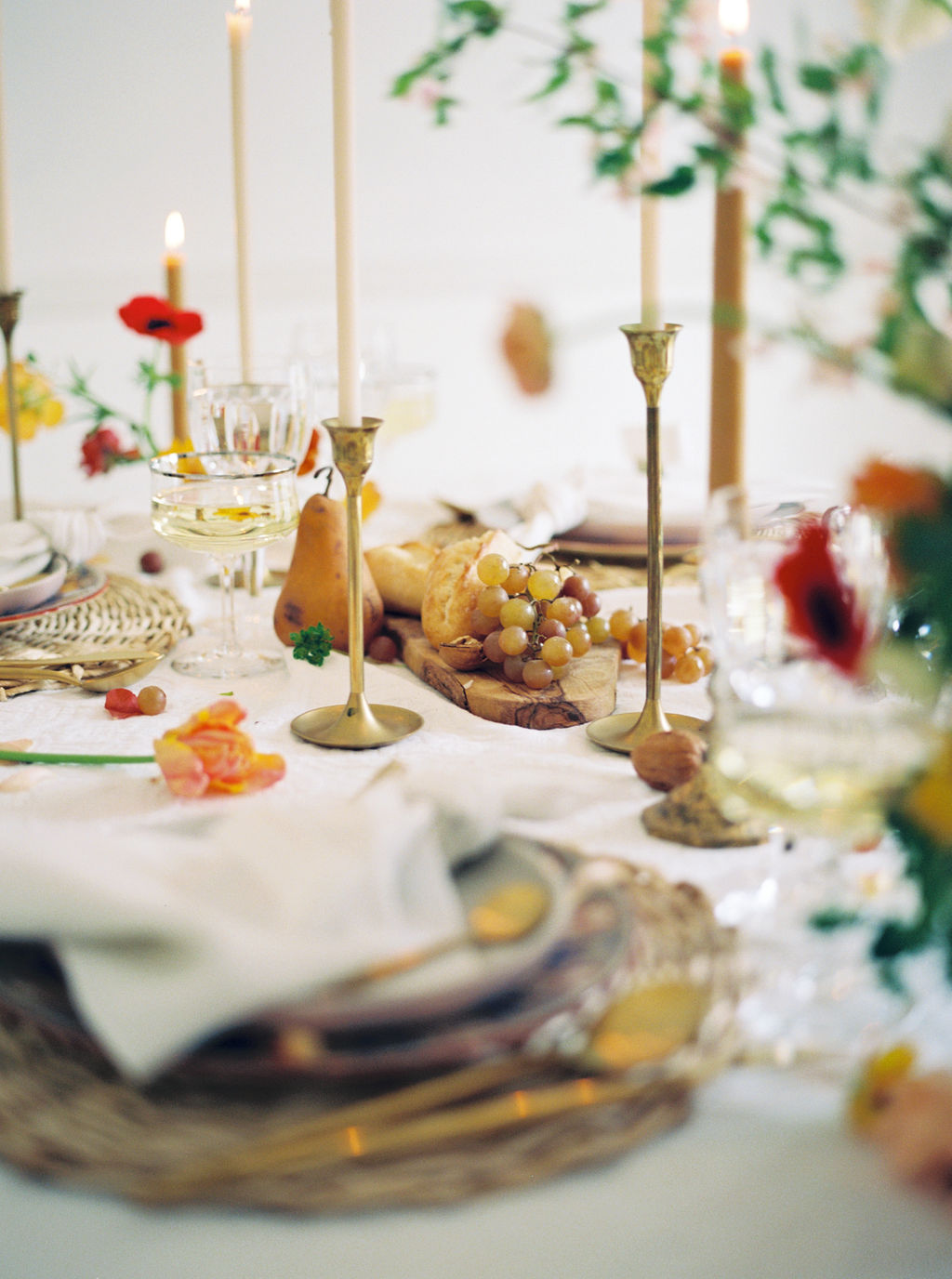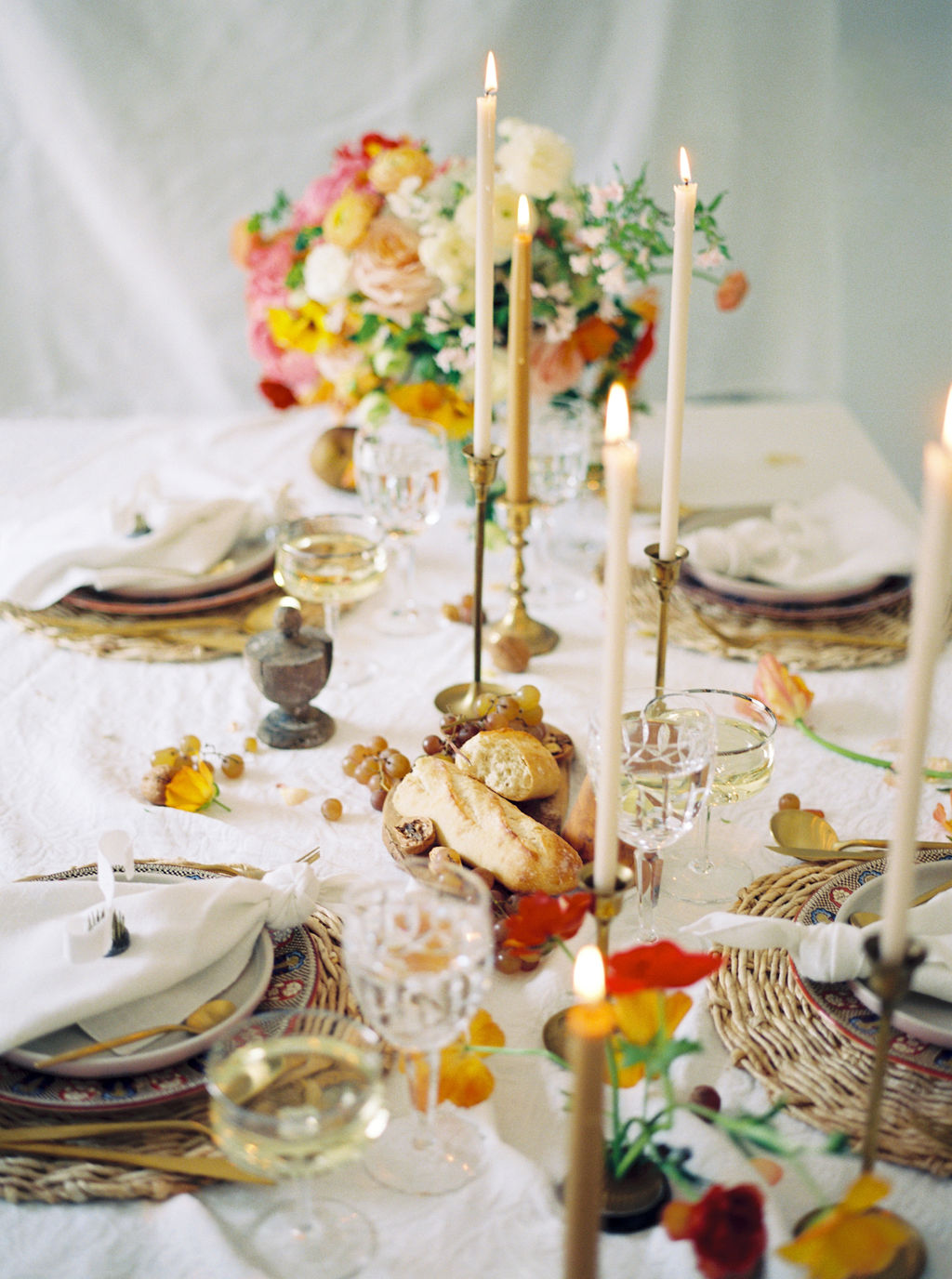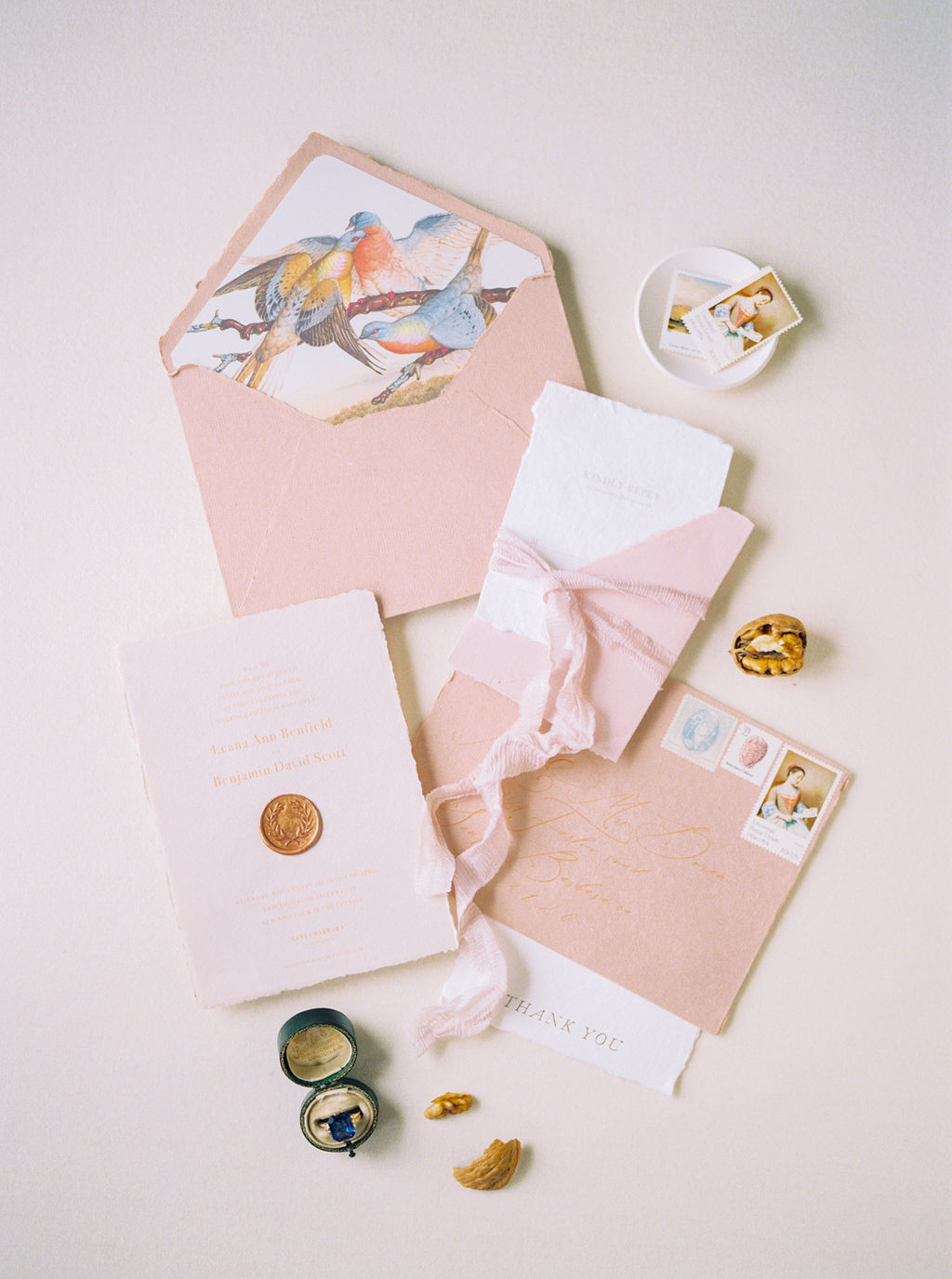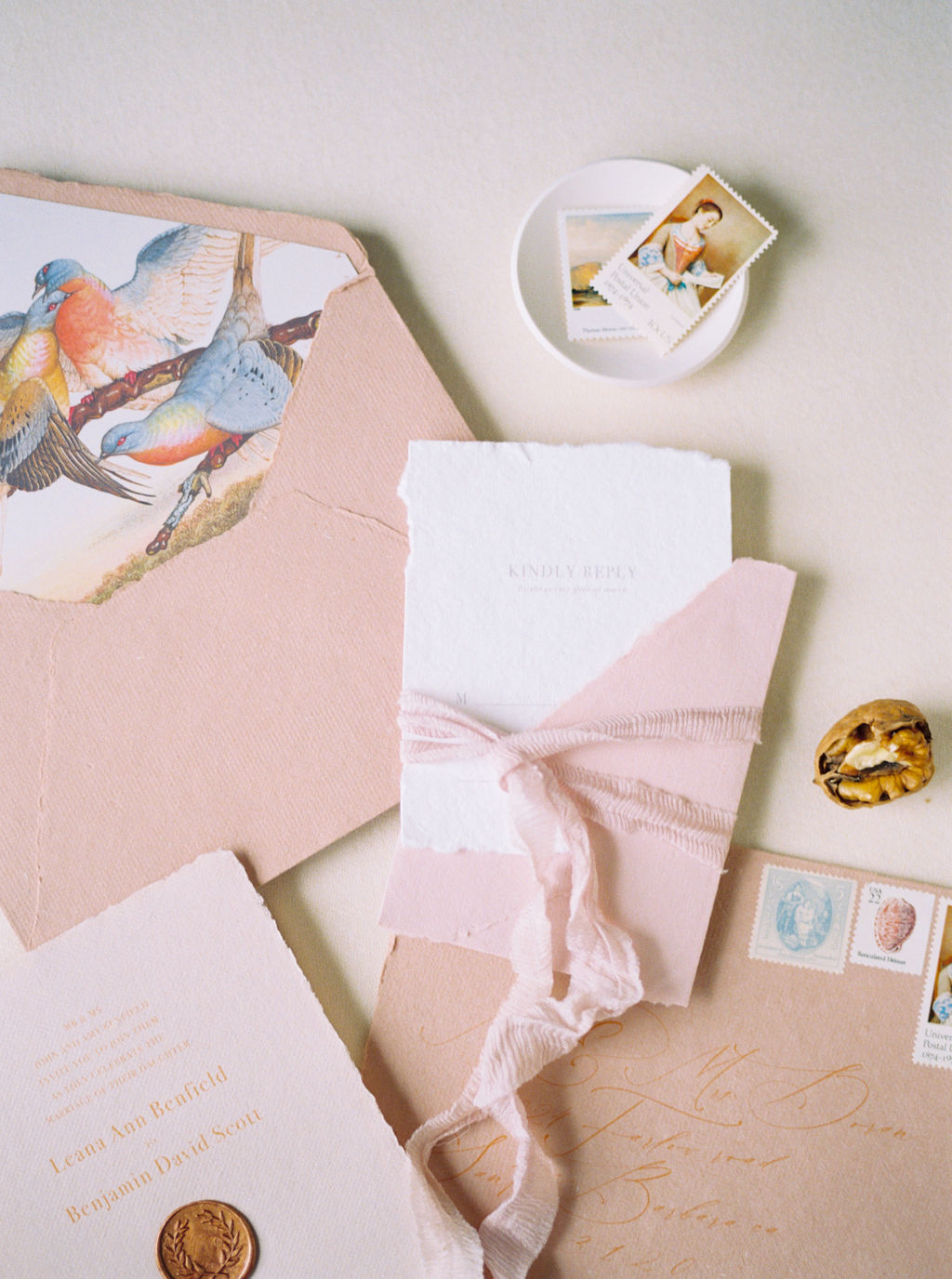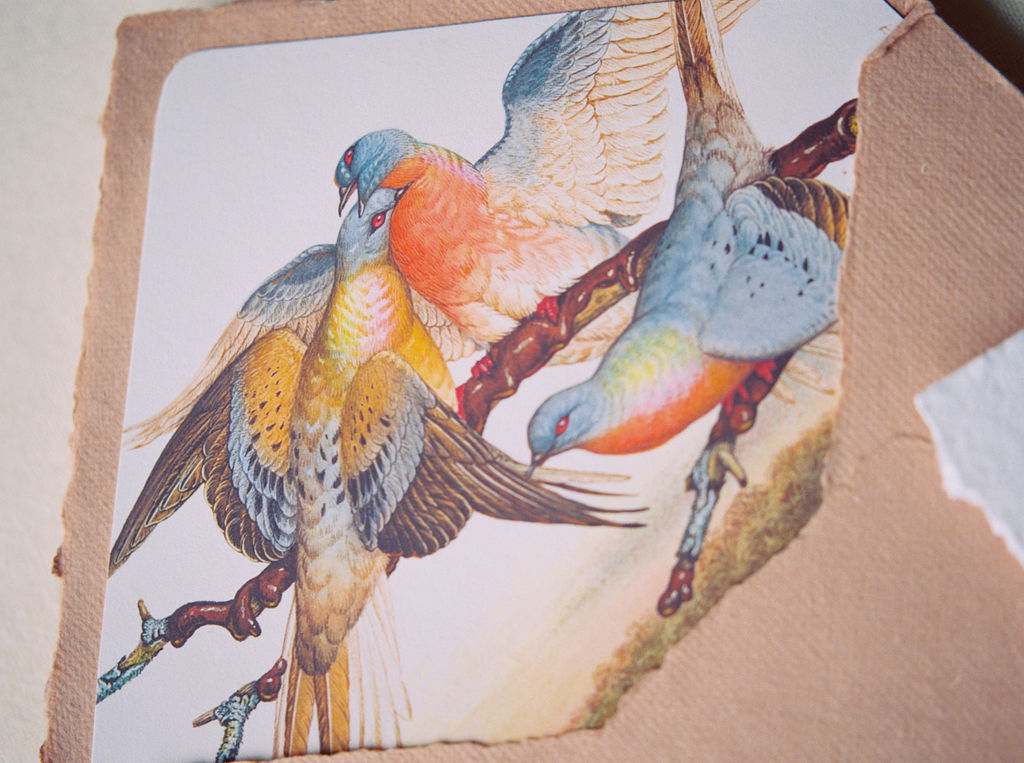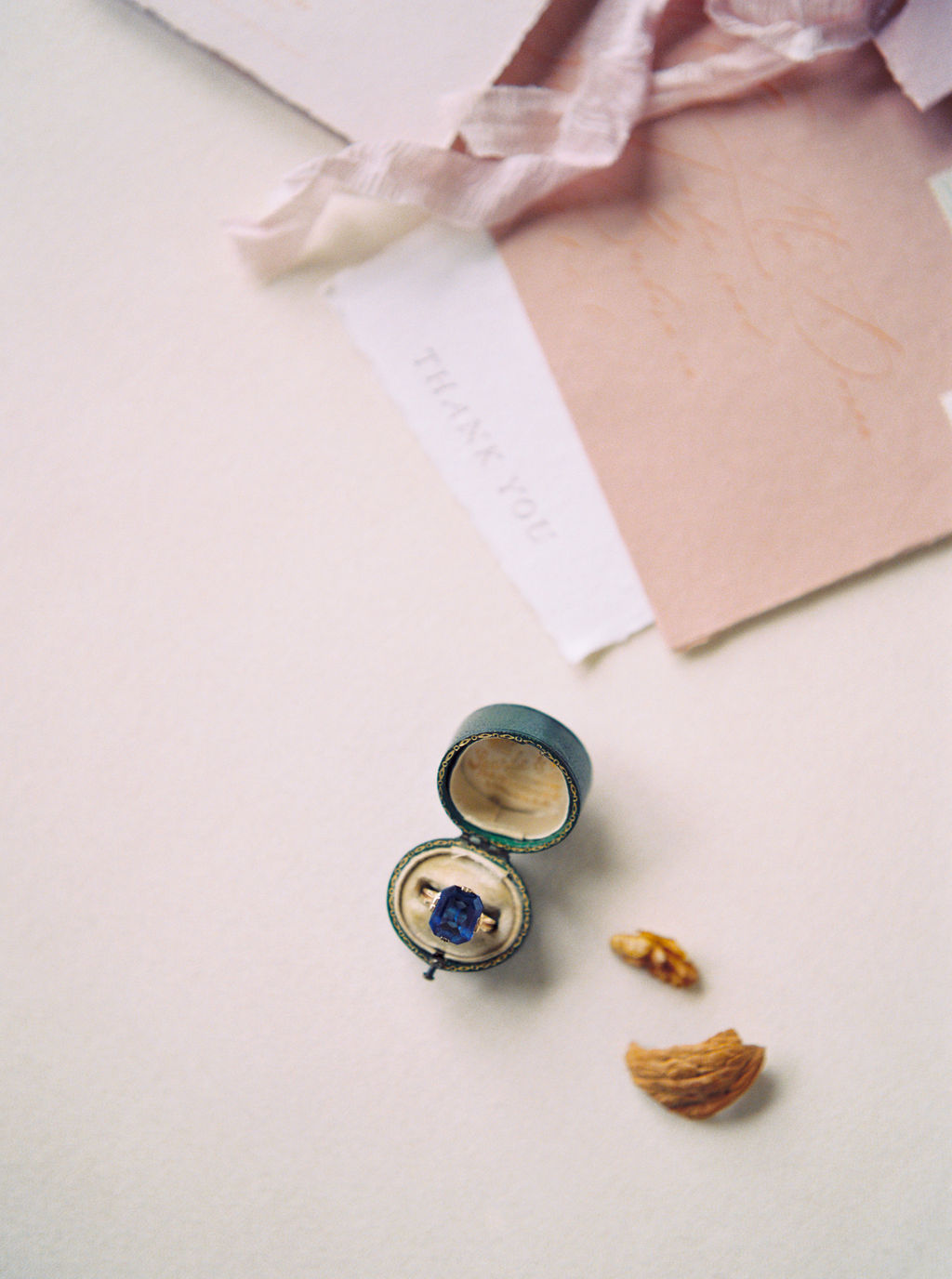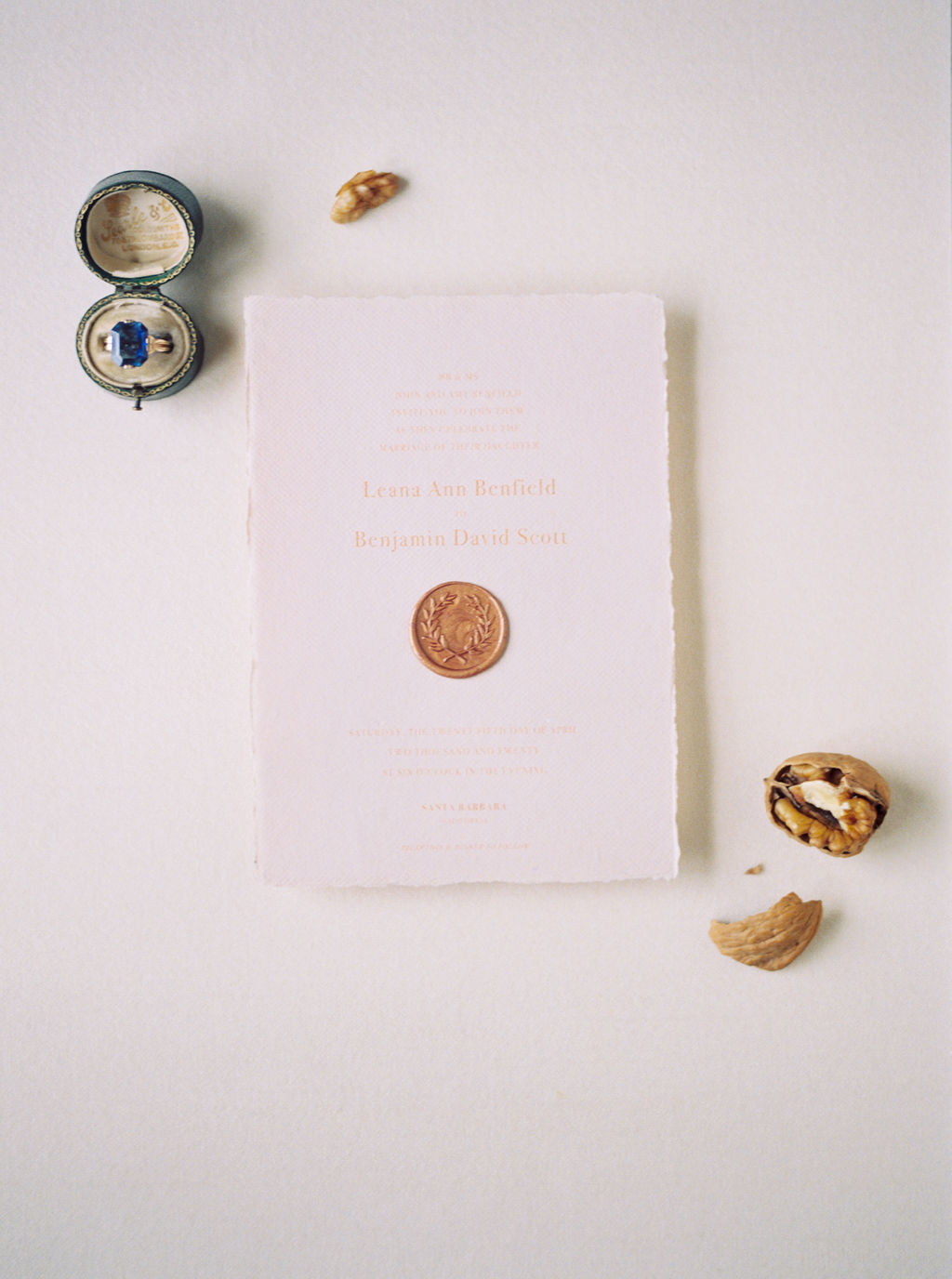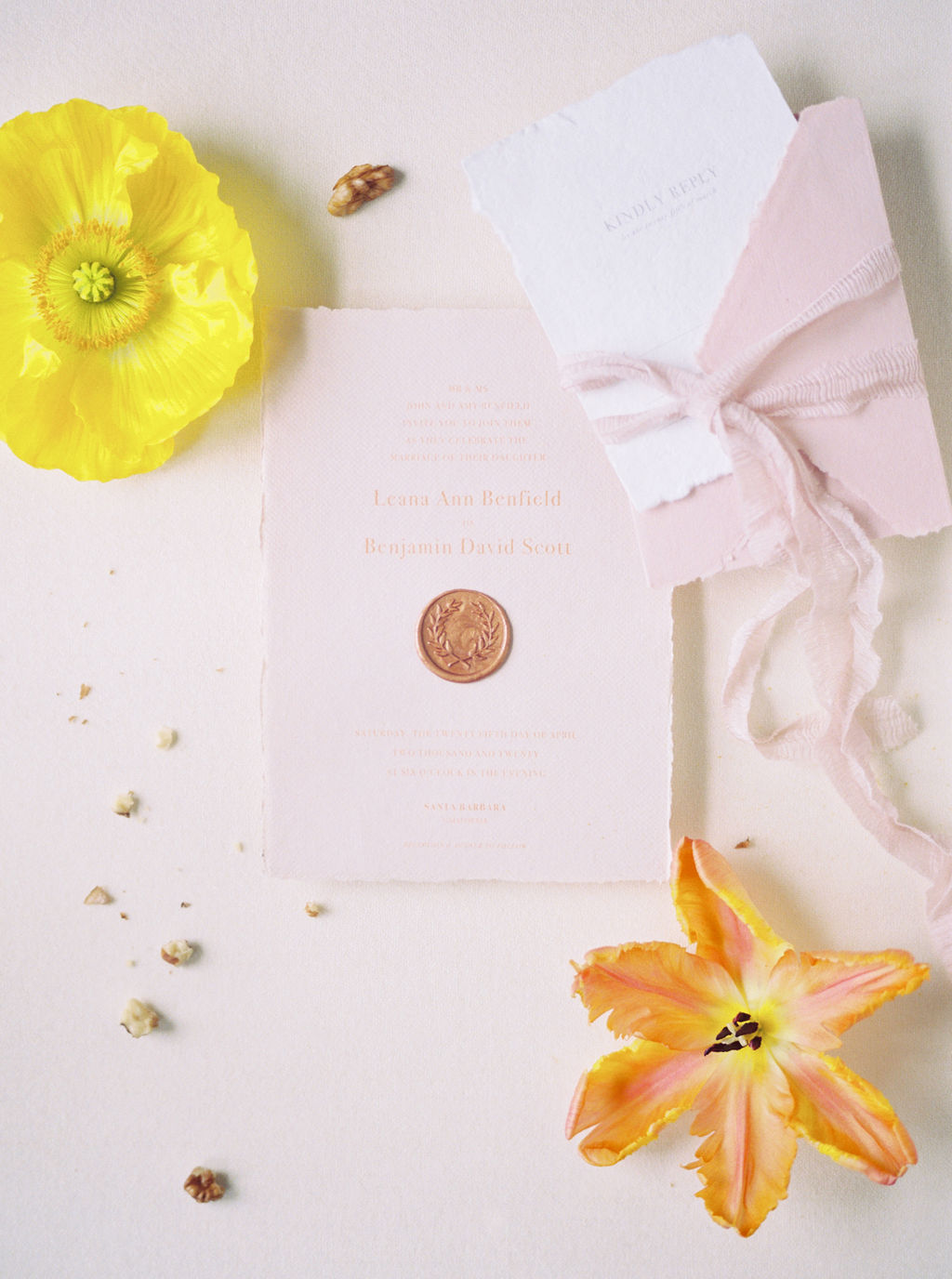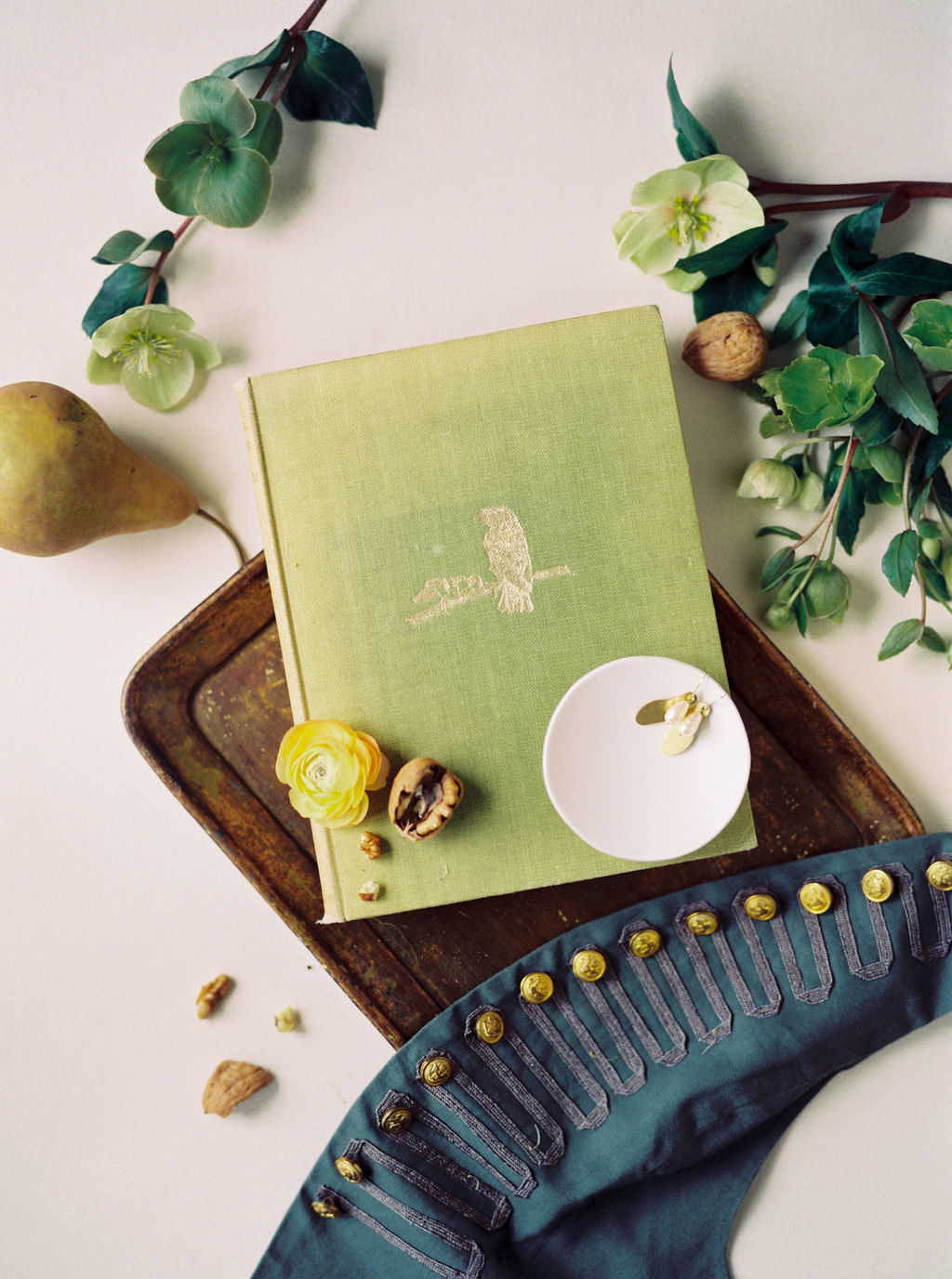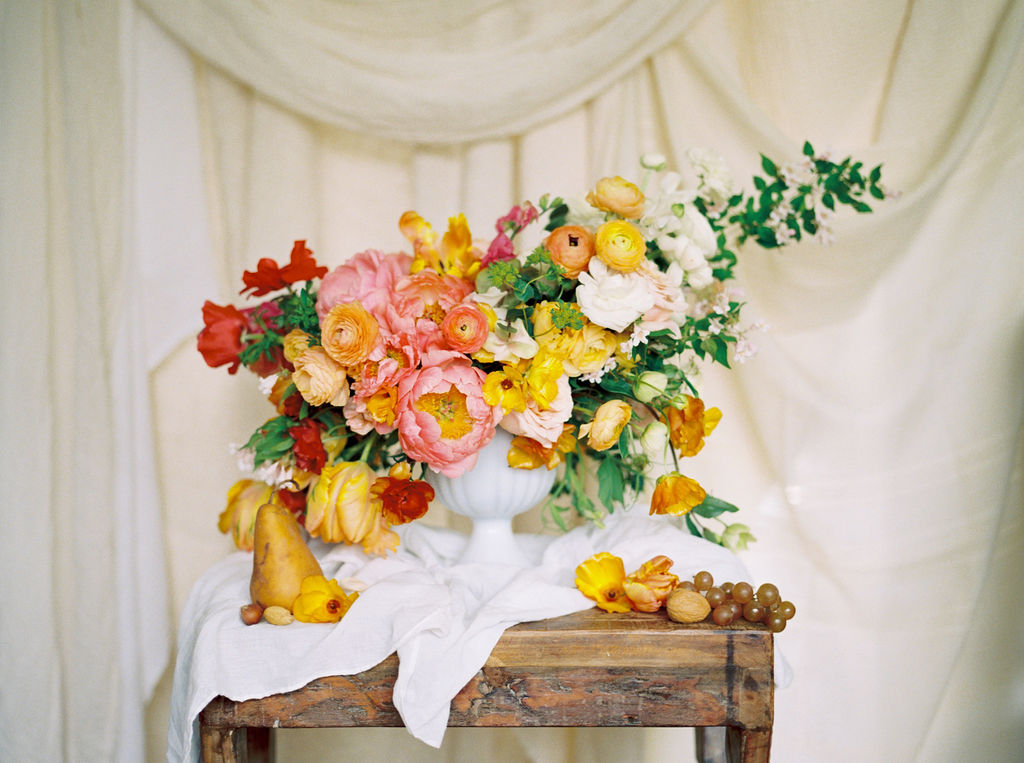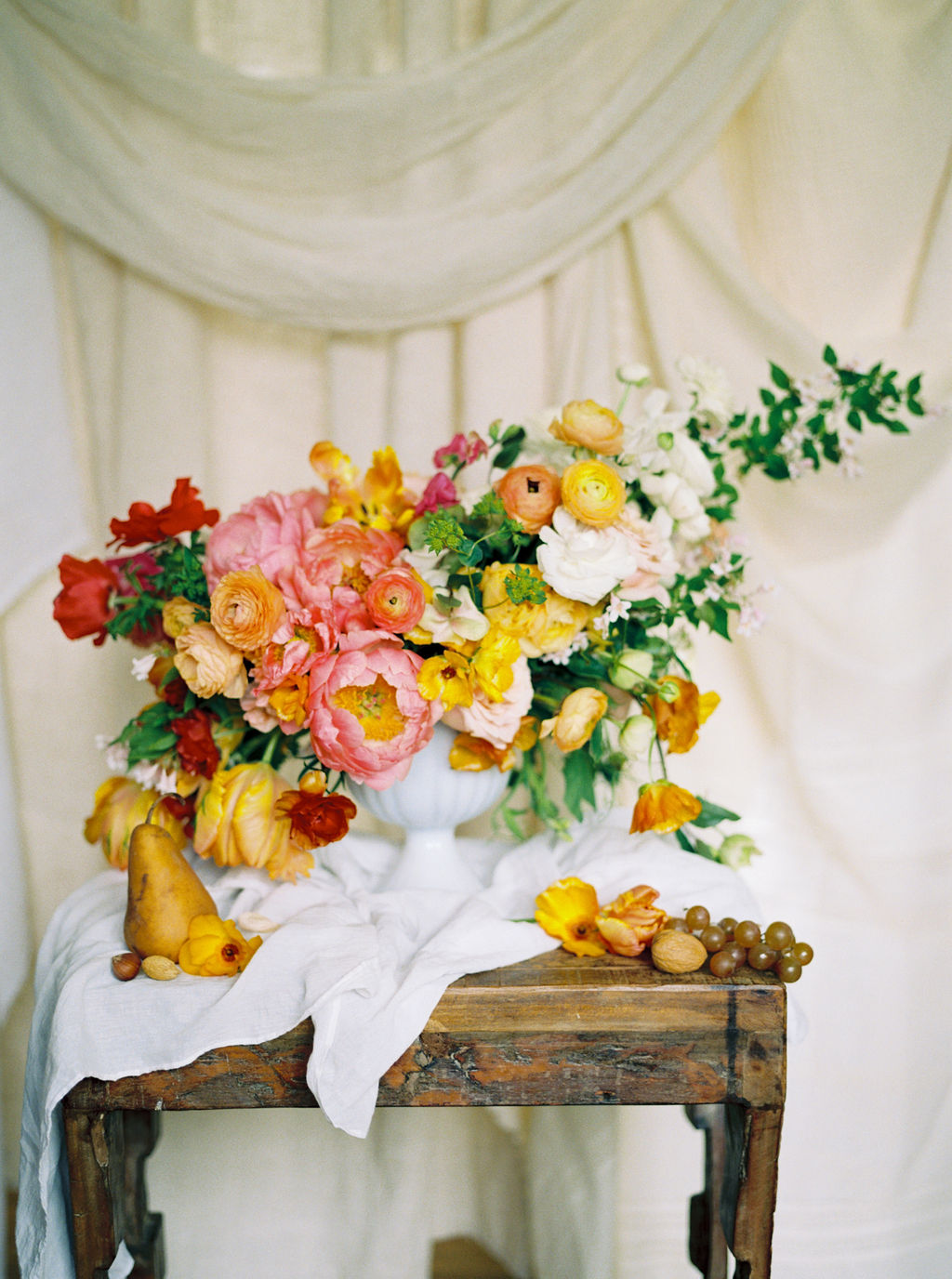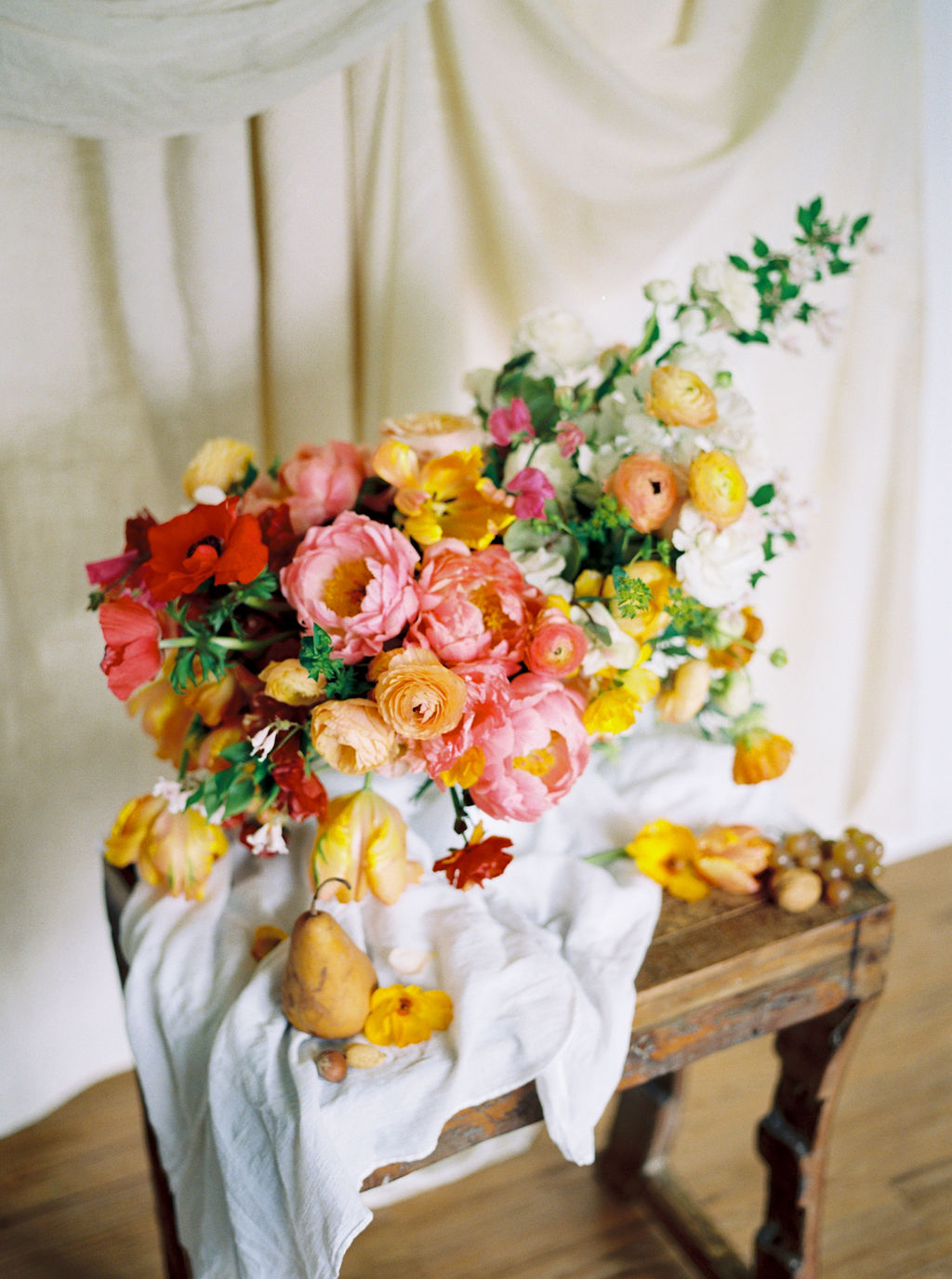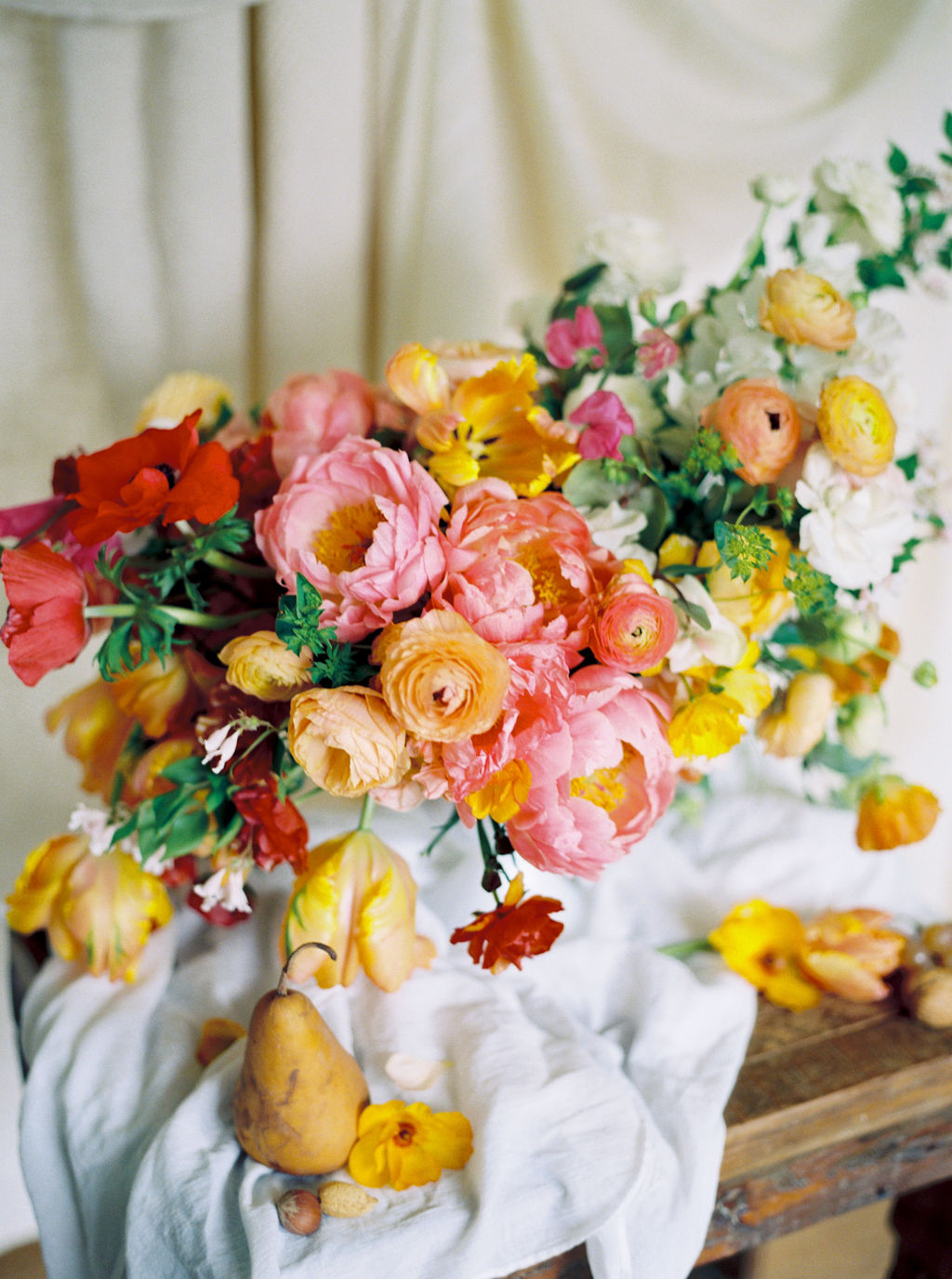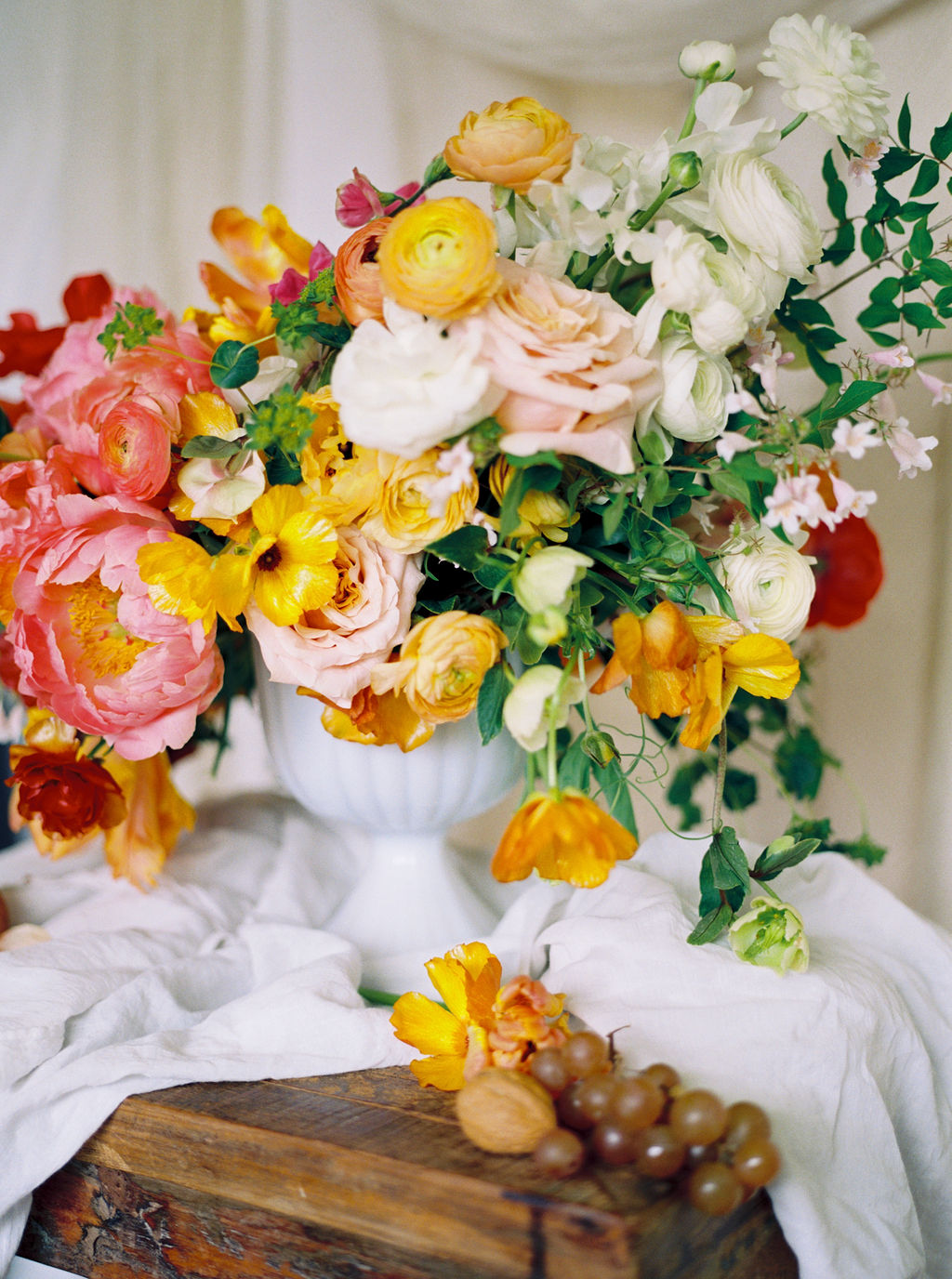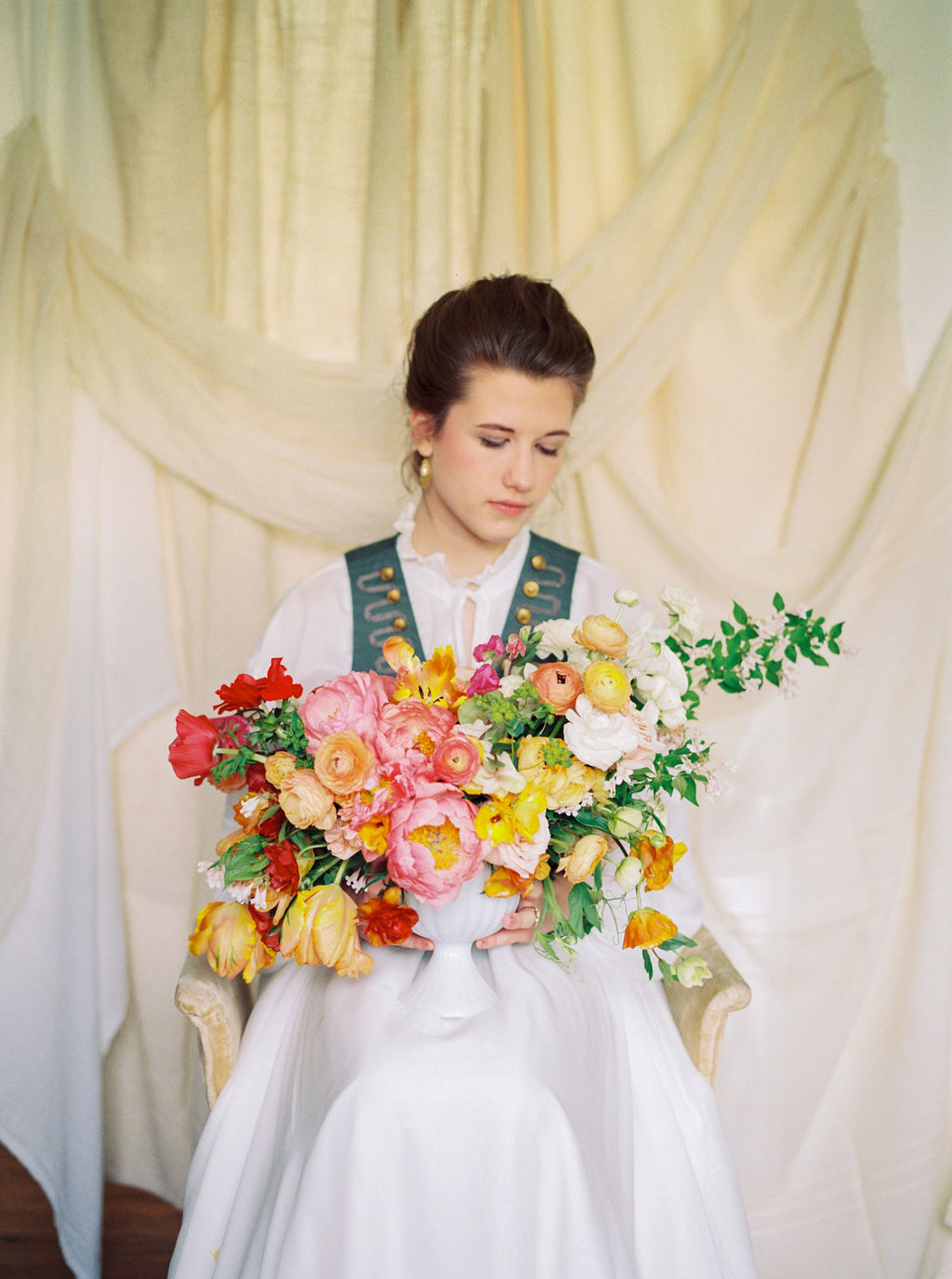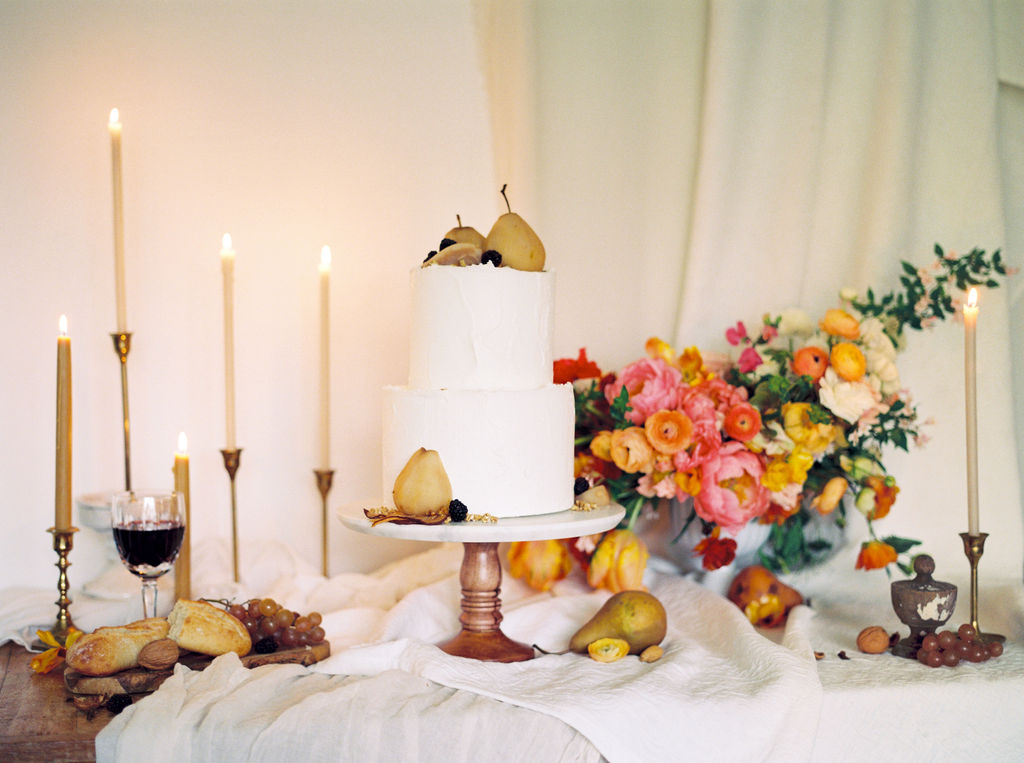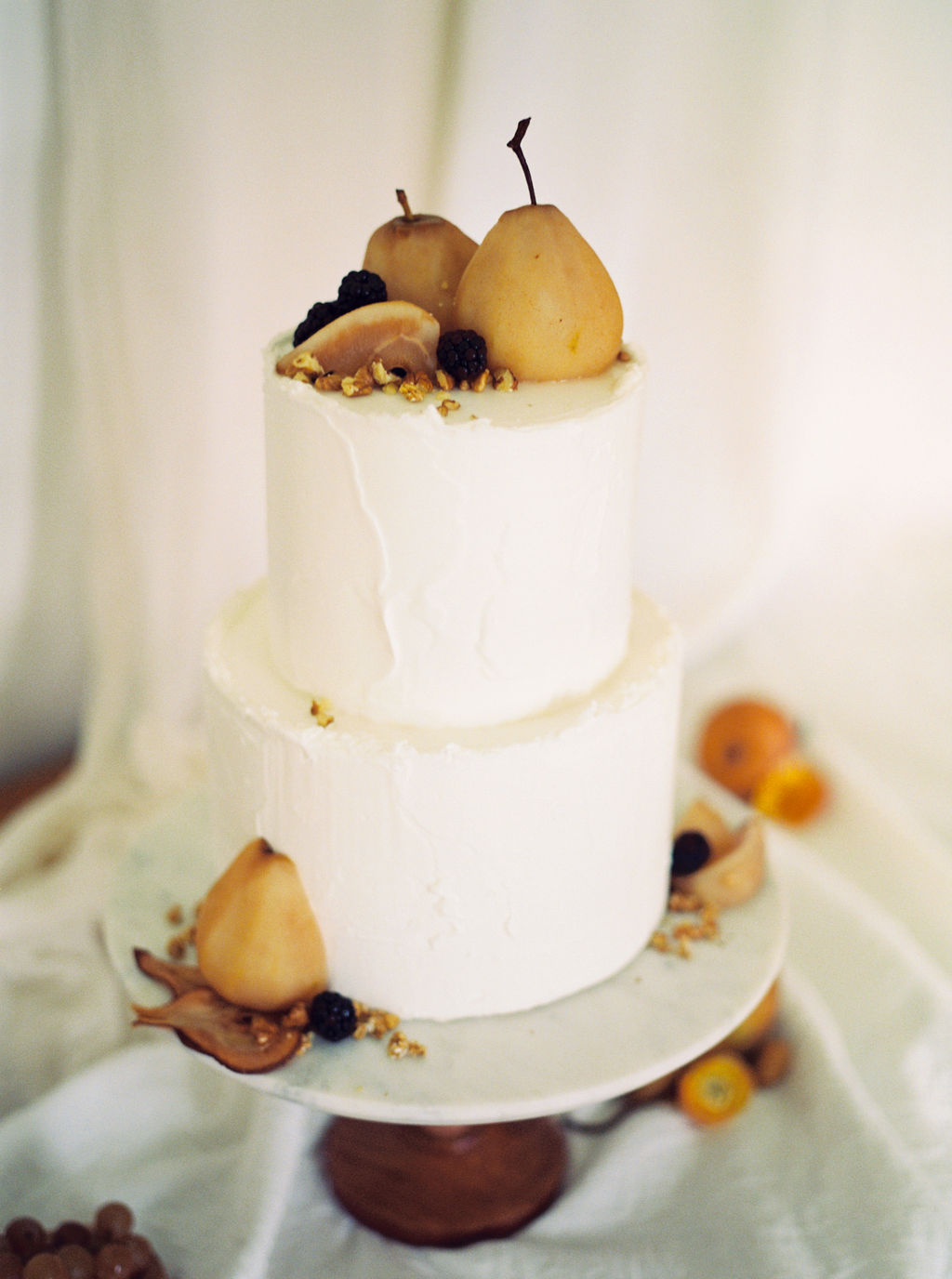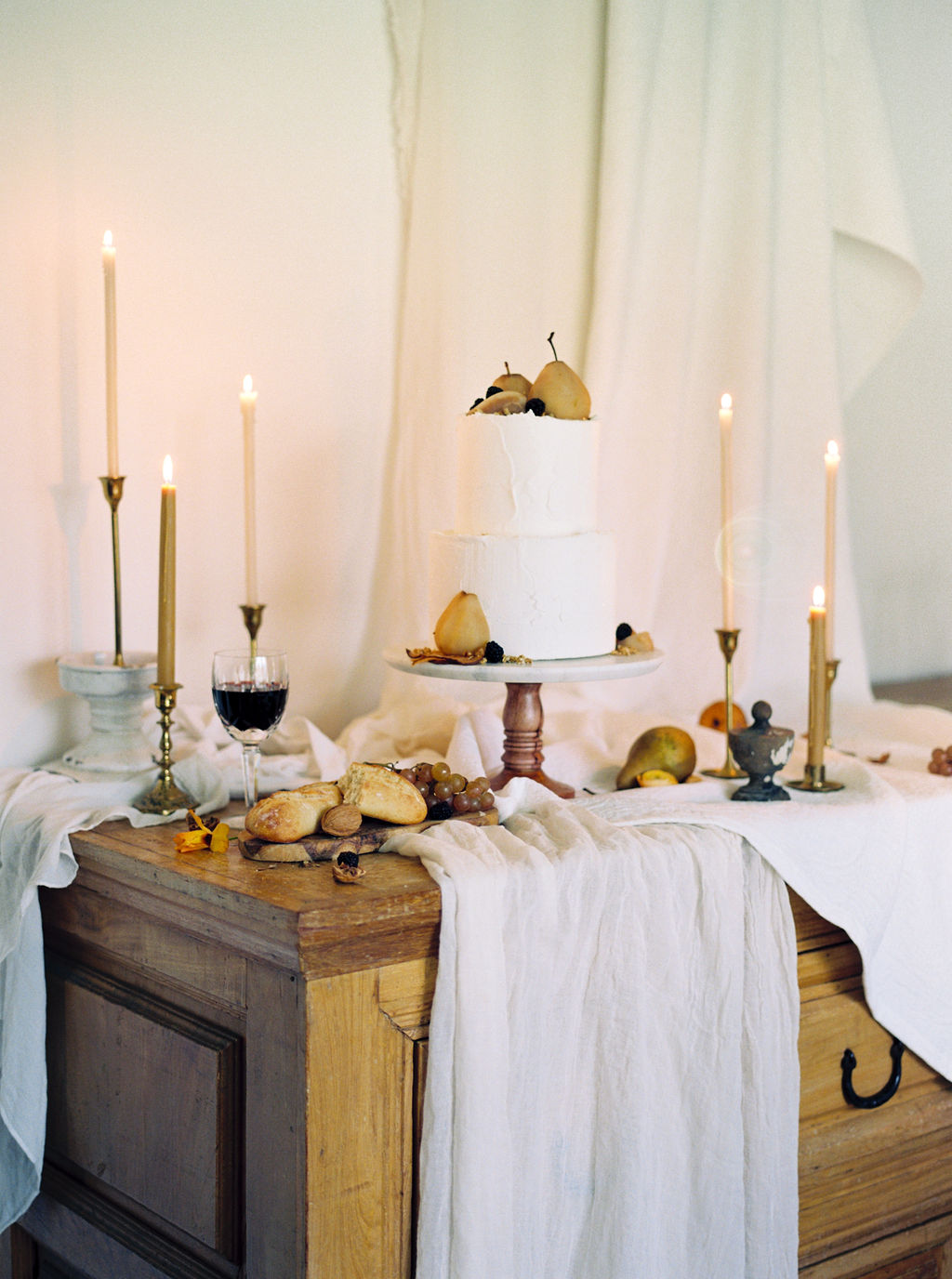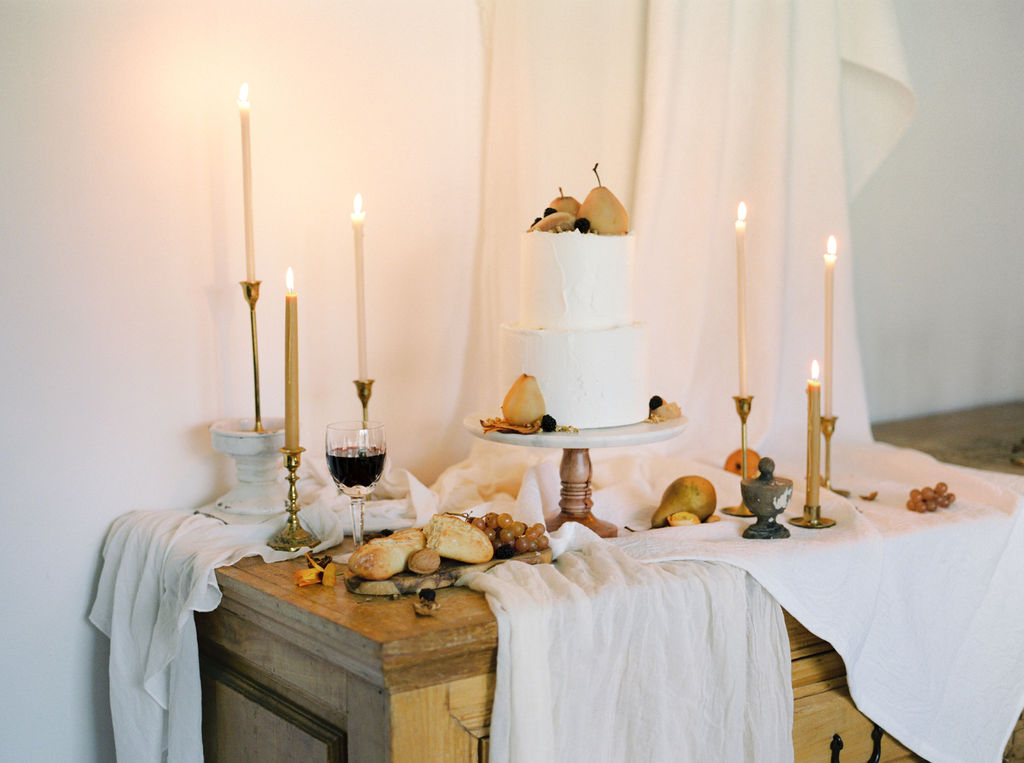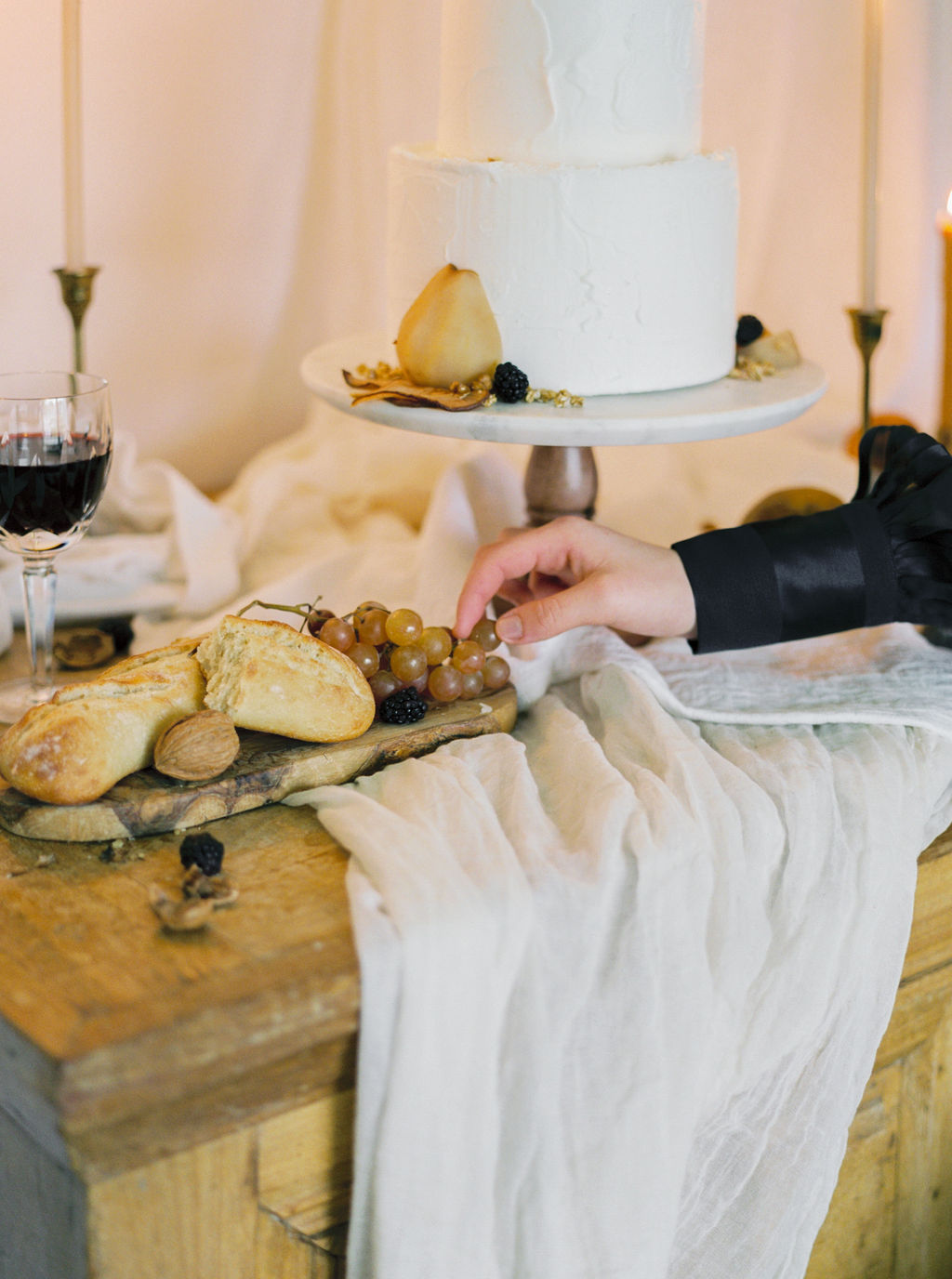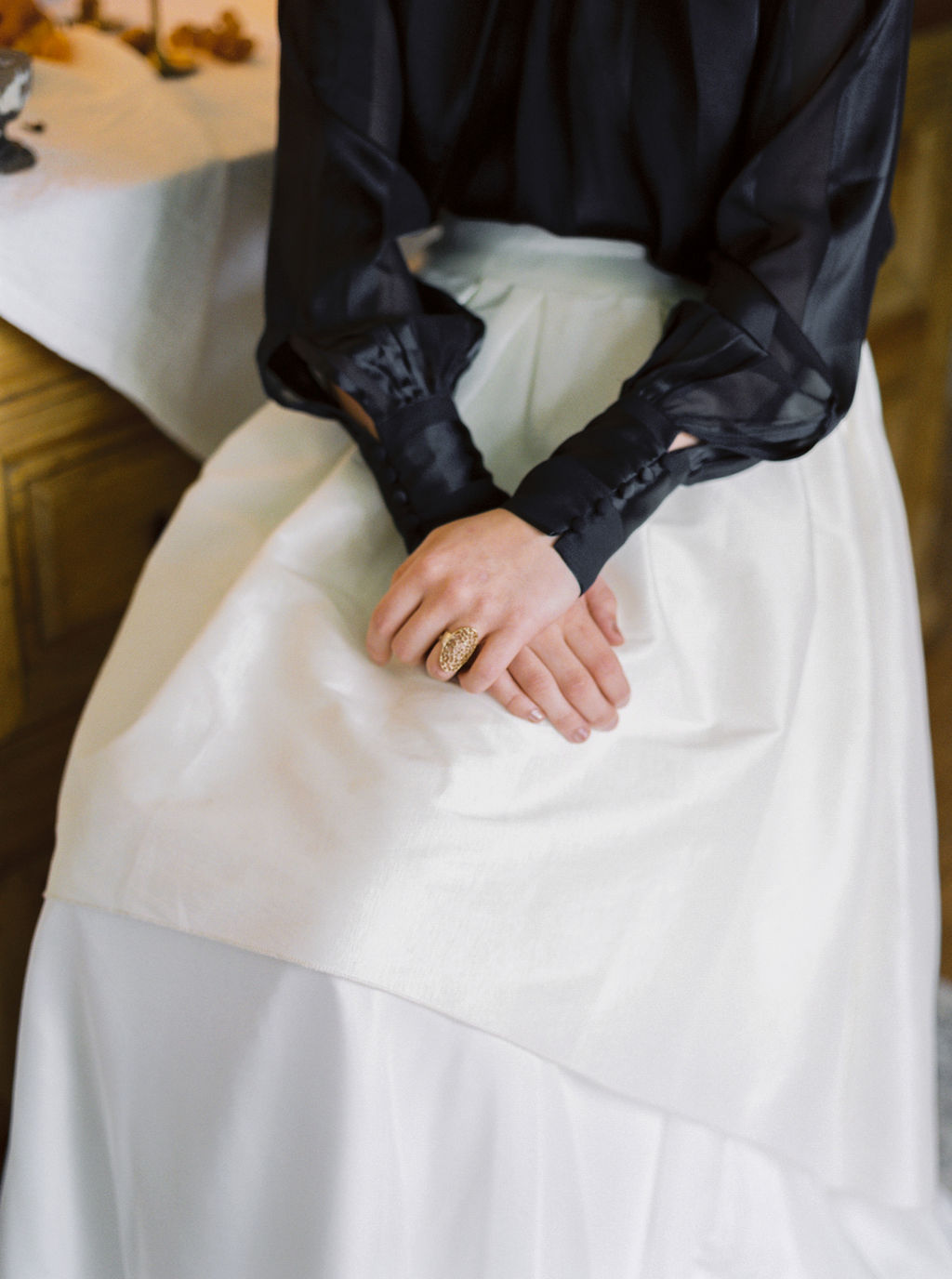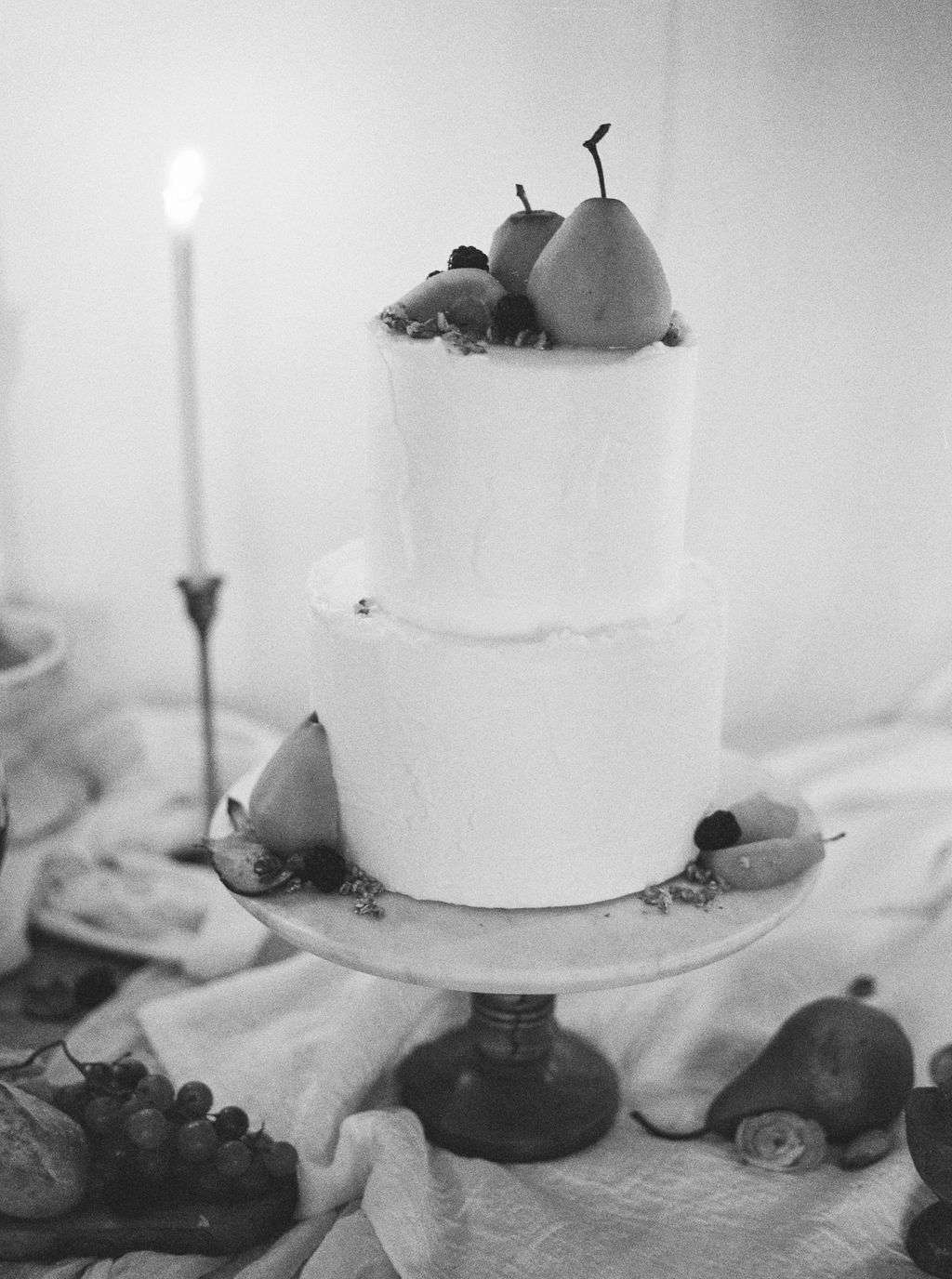 ---
PHOTOGRAPHY & VIDEO // ANGELA ELISE
DECOR STYLING / FLORAL DESIGN / STATIONERY SUITE // LUSTRE THEORY
CAKE // SWEET GYPSY DESSERT DESIGN
EARRINGS // STIL WORKS
MODELS / NOBIE & SOOKIE THE PIGEON