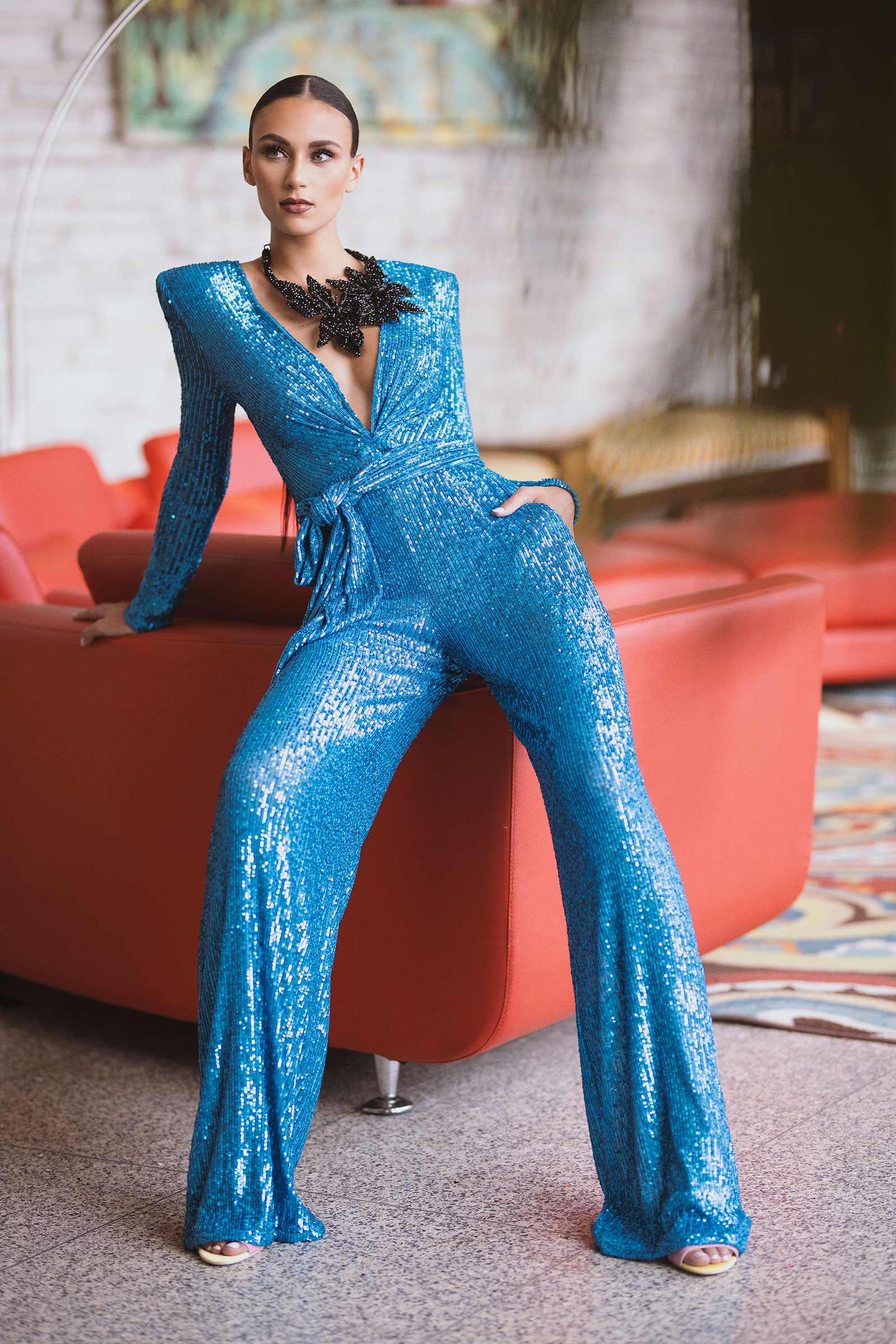 Groovy prints and bold colors meet 2021 Fashion in this this 70's Style Fashion Editorial we created and styled for for En Forme Magazine out of Richmond VA,
Over the last year fashion has taken a step back to the 70's with designers showing all the classics. It is hard to miss this resurgence of flared jeans, tie dye, fringe accents, bell sleeves and all the bold groovy prints. The 70's were about breaking away from the established norms and finding personal expression.
Now in 2021, emerging from a pandemic, we are all going through our own break away and need for vibrancy and visual identity. You don't have to look far when shopping to find everything you need for a retro influenced look. But make it your own! If you're not ready to redo your whole wardrobe, select some key pieces to add in that 70's free spirit.
See more of our styling and creative direction work HERE. 
---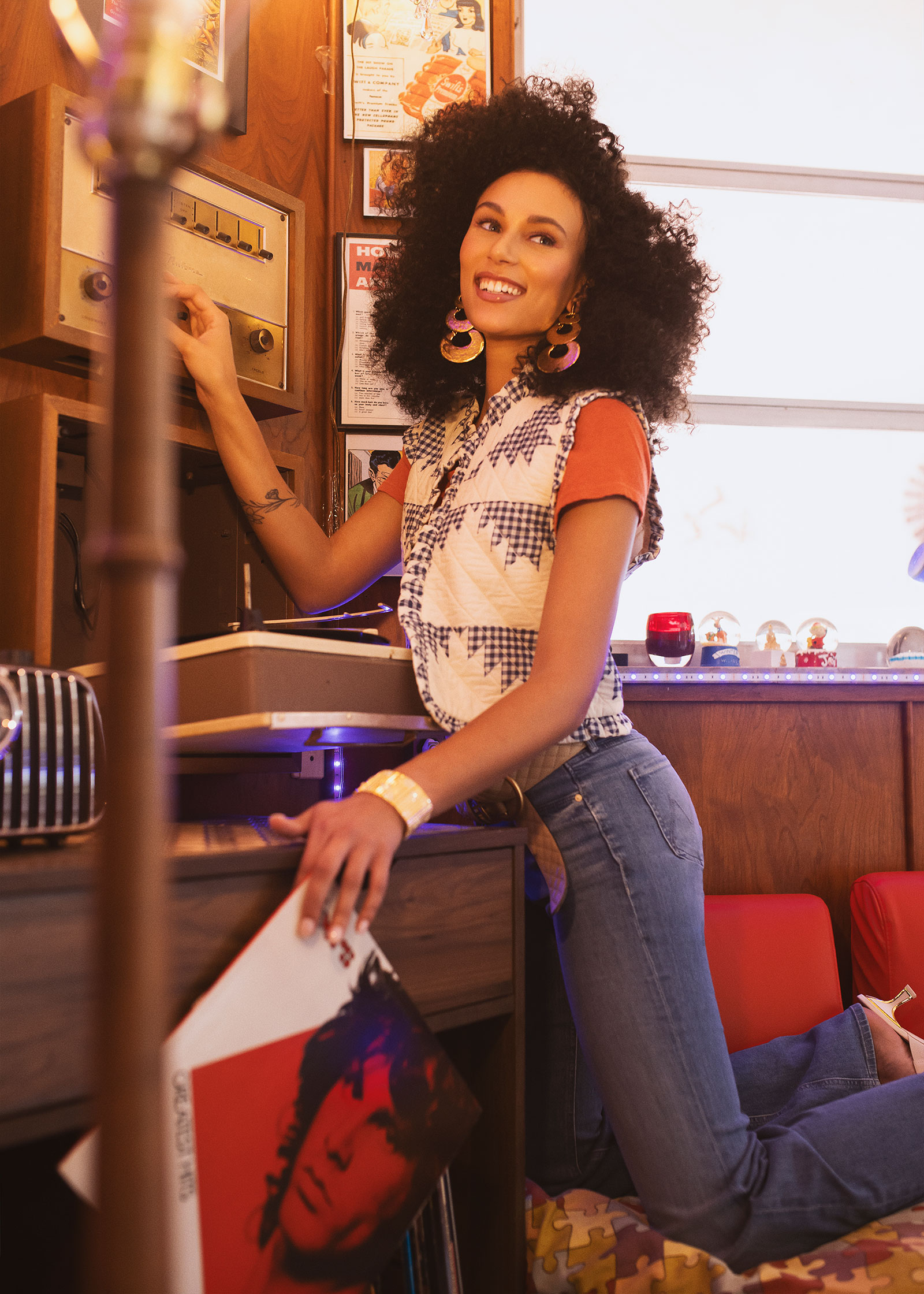 ---
Groovy Prints & Lettering
Who doesn't love a trippy print or exaggerated floral design? You'll see several unique prints here to choose from. A richly colored tiger accented silk blouse, hand beaded cocktail dress with fringe and an eclectic folkloric hippie house dress. All with bold patterns and bright colors. Don't be afraid to add in some funky accessories. Find some "Happiness" with this lettered rainbow tote, or grab a woven belt to tie everything together.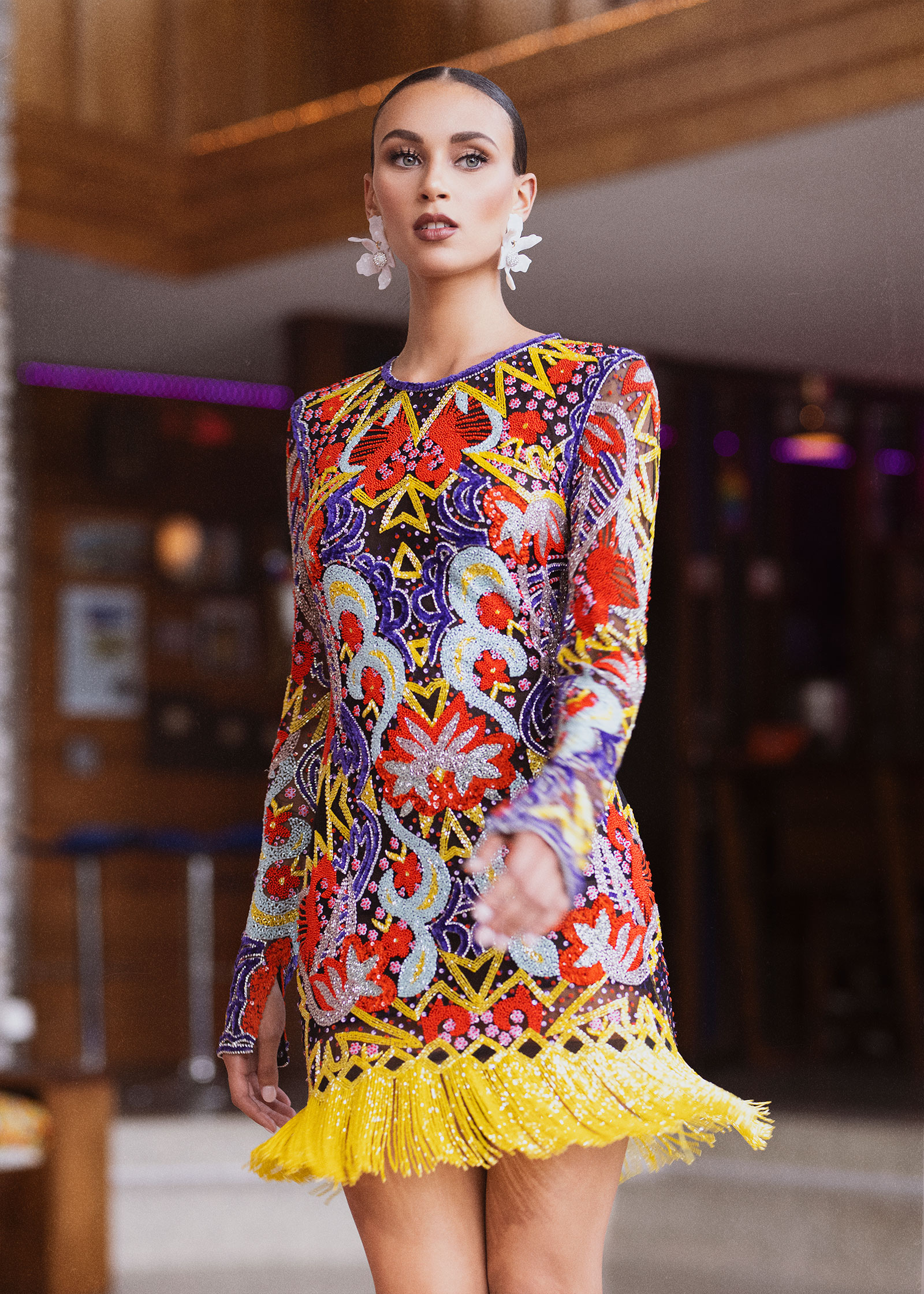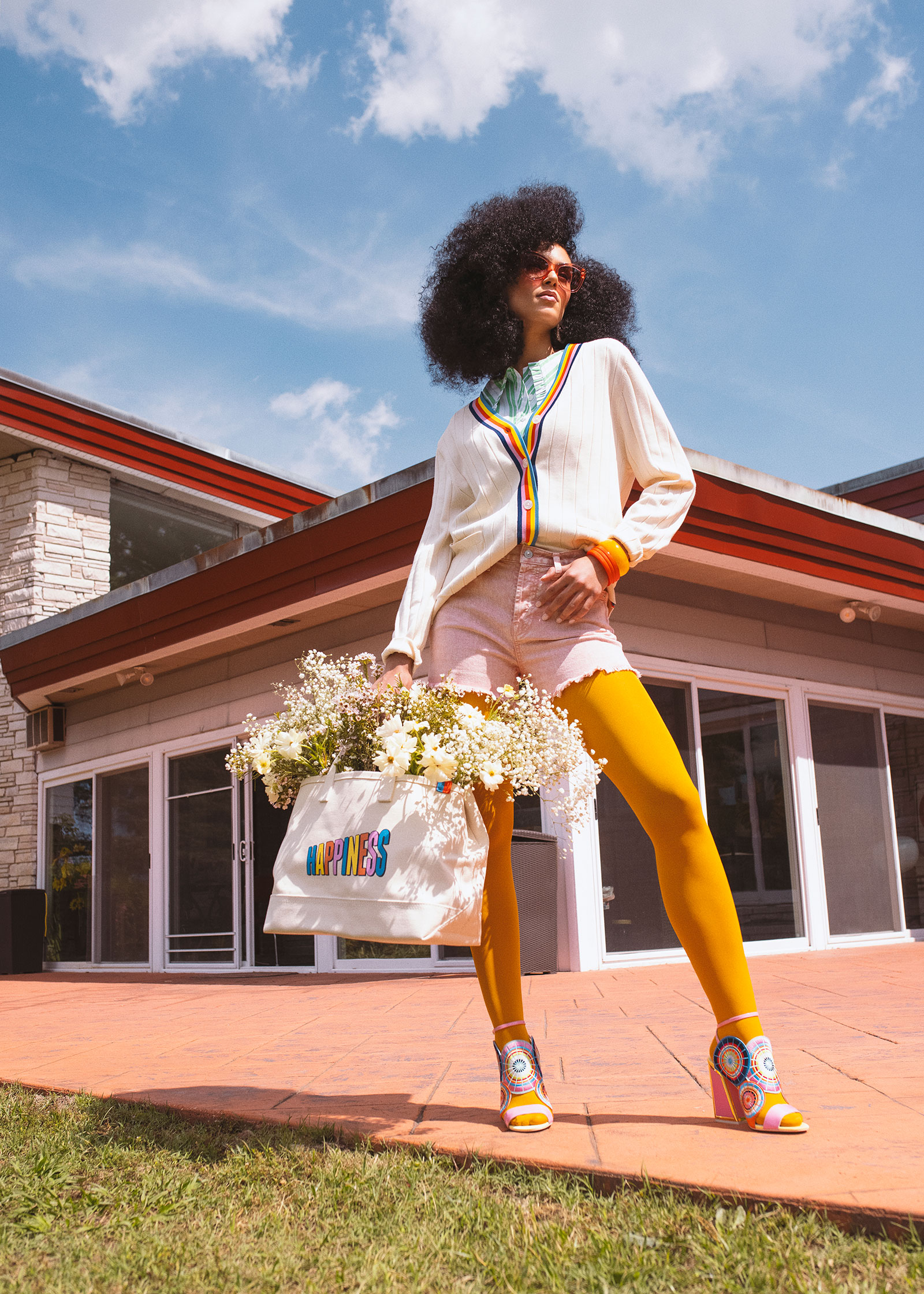 ---
Scarfs and Bold Accessories
Silk scarves were a must have accessory, seen wrapped in hair, around your neck or tied on a favorite bag. If you're looking for a modern way of wearing this favorite, find a long thinner scarf and tie it in a loose bow or knot around your neck. Think unique prints and colors! Colored sunglasses with exaggerated shapes and are also here to stay for a while. Add in a round or rectangular selection with colored lenses.
Flared Jeans
A true 70's classic. These pants are a wardrobe staple yet again. Pair a flared pant or pair of jeans with a graphic tee, quilted vest, and some chunky gold jewelry to get the look.
Crochet Dresses and Tops
This trend is back in a big way! We're seeing it on everything from tops and pants to colorful bell sleeve sun dresses. Designers are really making this texture their own and bringing all the options to you this season.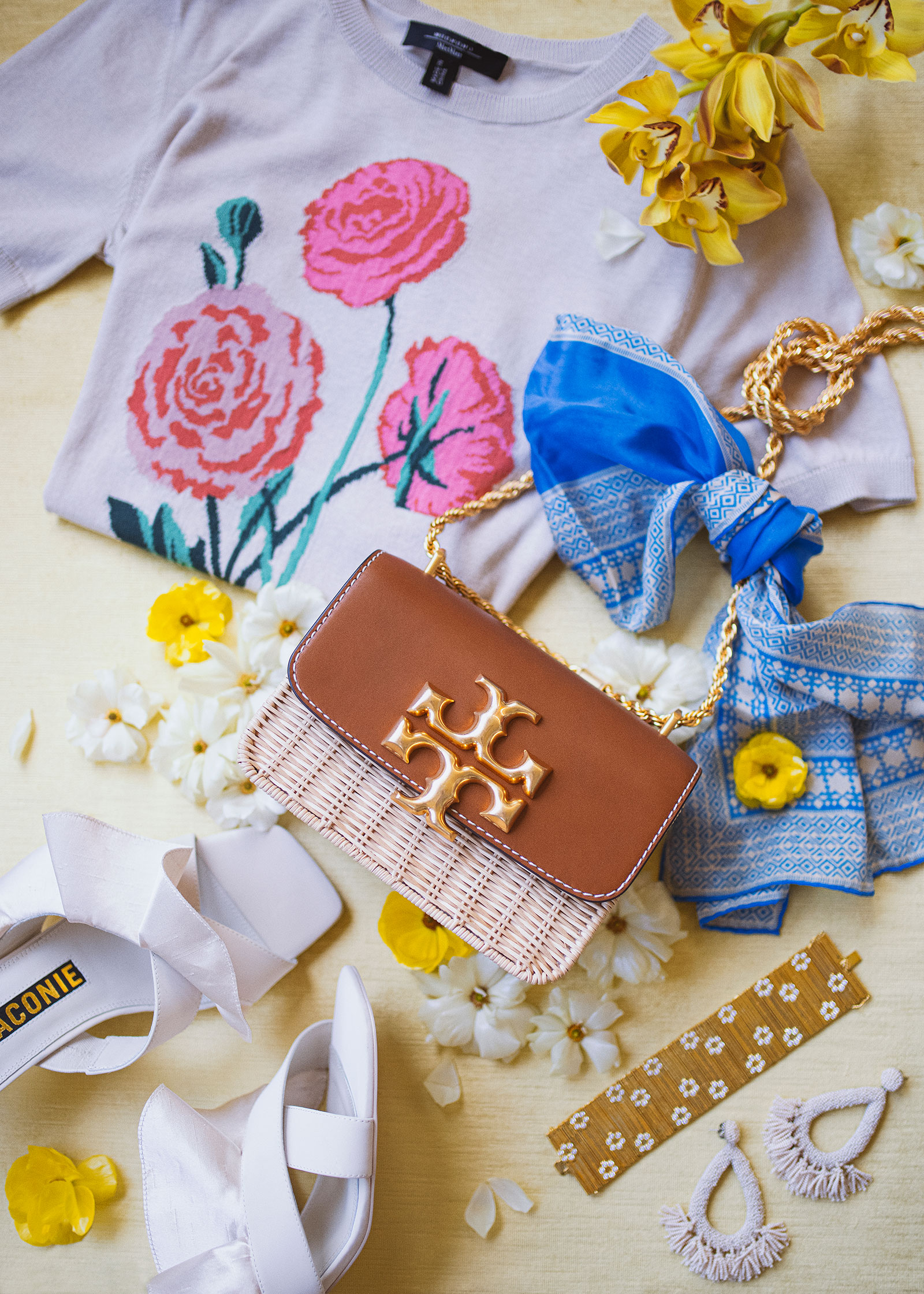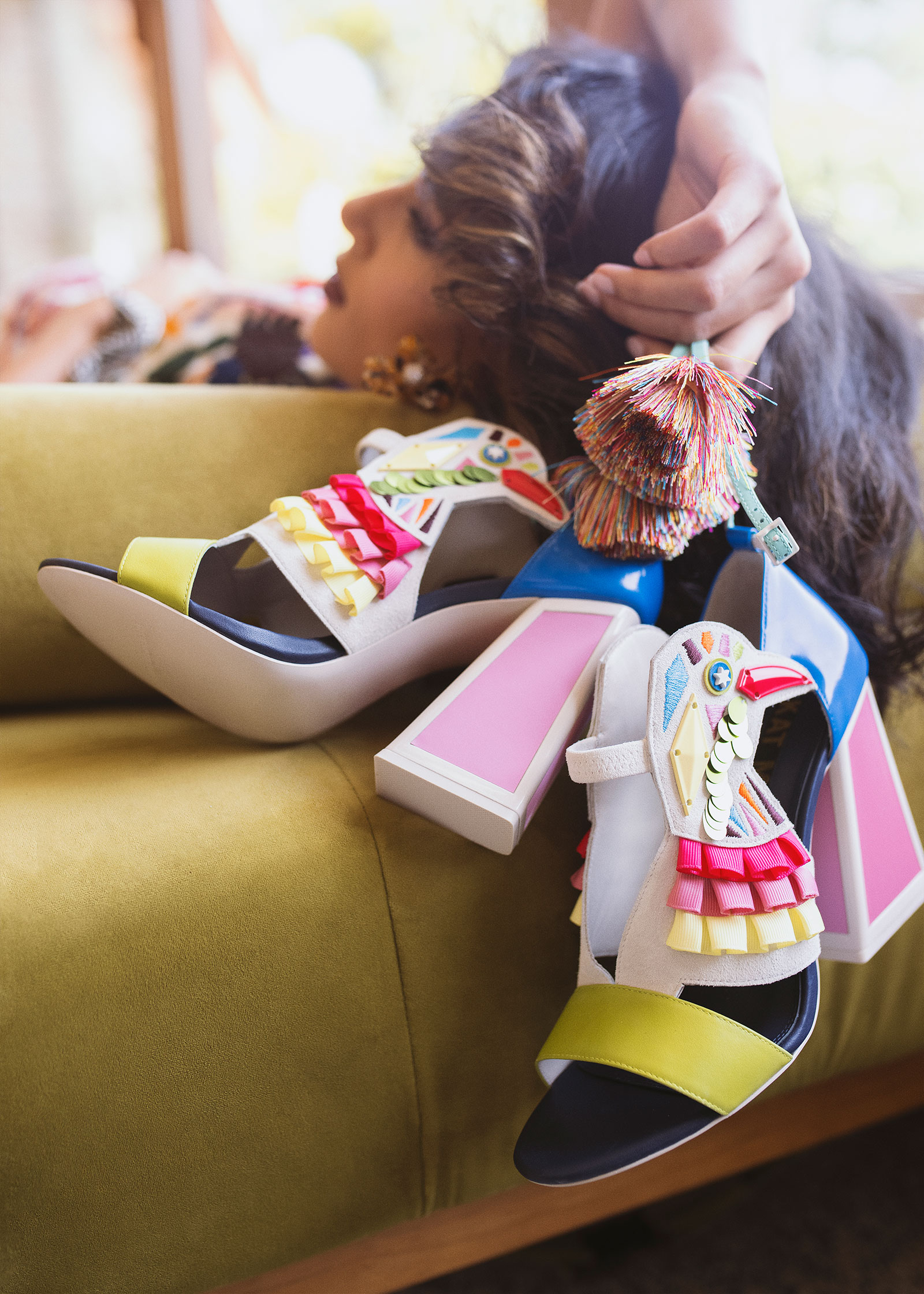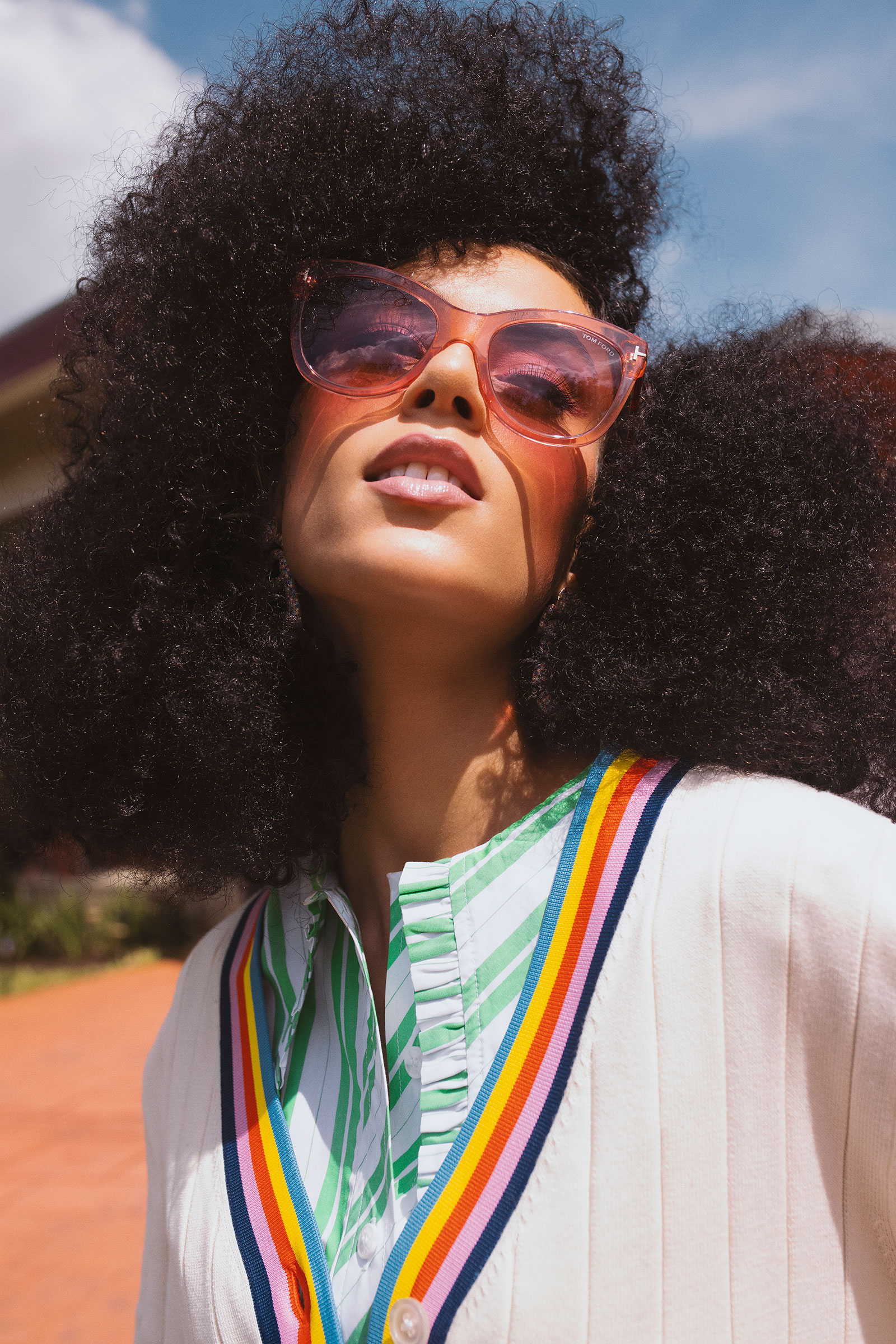 ---
Dressing up with a Jumpsuit or Caftan
Jumpsuits came back on the scene in 2018 and they are not leaving any time soon. They are here for 2021 and chances are you already have one in your wardrobe. If not, now is your chance! For a 70's inspired style, find a plunging neckline with flared trousers.
If you're looking for a luxurious but uncomplicated evening option, you can never go wrong with a silk caftan. They are free-flowing, brightly colored and scream 70's influence.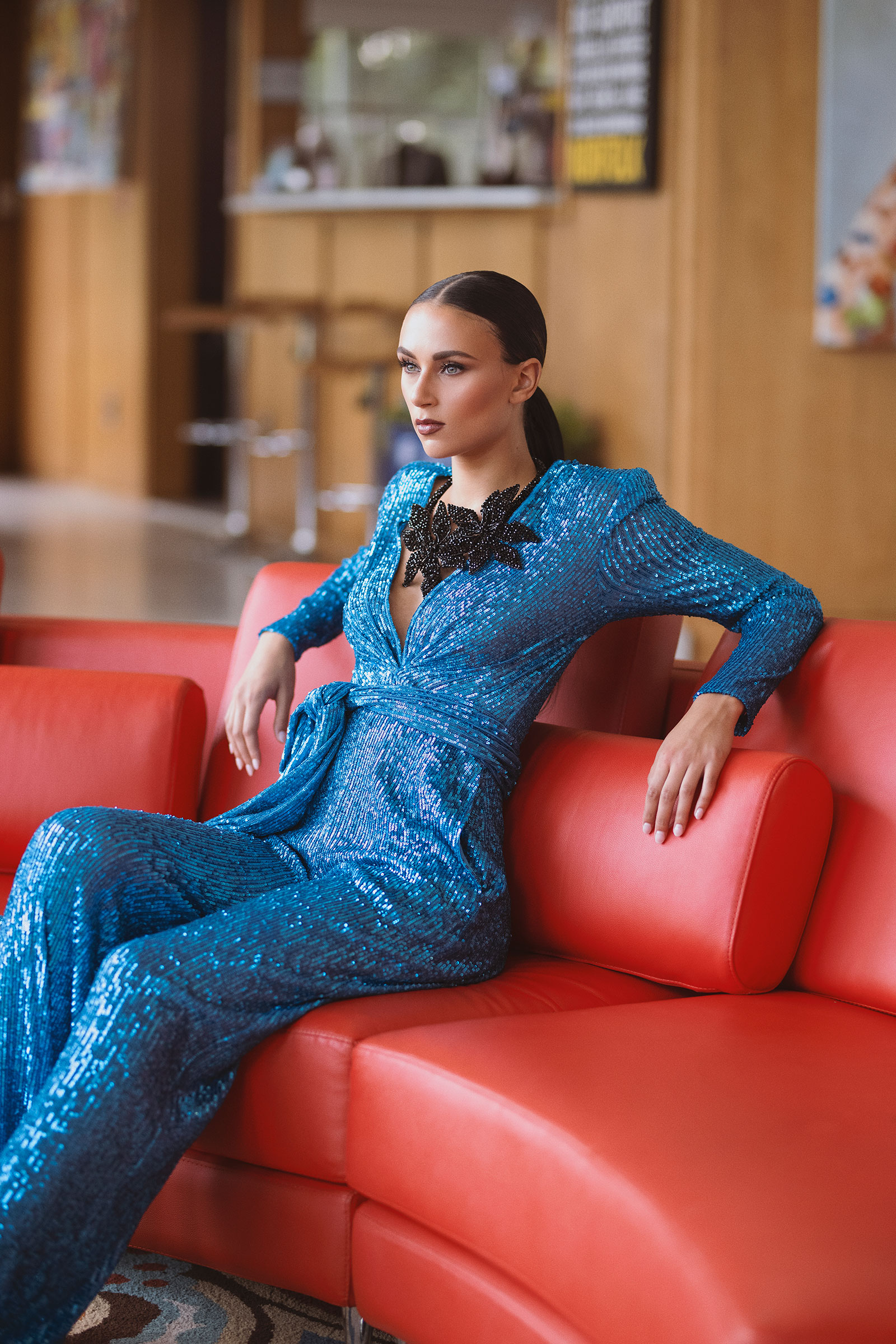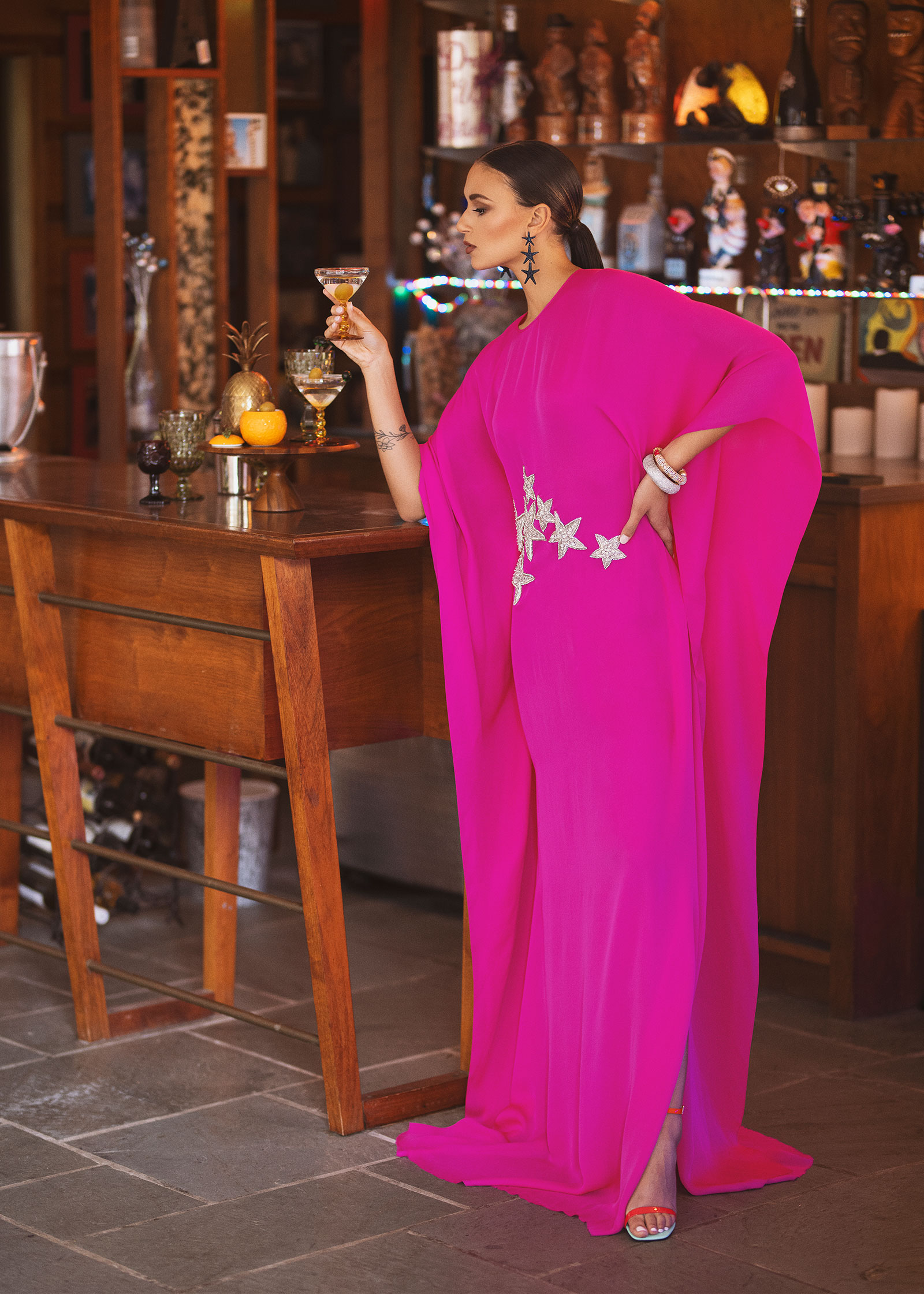 ---
Tie Dye Everything
It's hard to think about the 70's and not picture tie-dye. This eye-catching design is everywhere right now. You can find this print on everything from dresses to tops. One of our favorites is this elevated tie-dye sweatsuit look. This is definitely not your dad's tie-dye. Pair it with a trendy bag, bright sneakers and large reflective sunglasses. Think beyond the grunge t-shirt to bring this selection into 2021 and beyond.