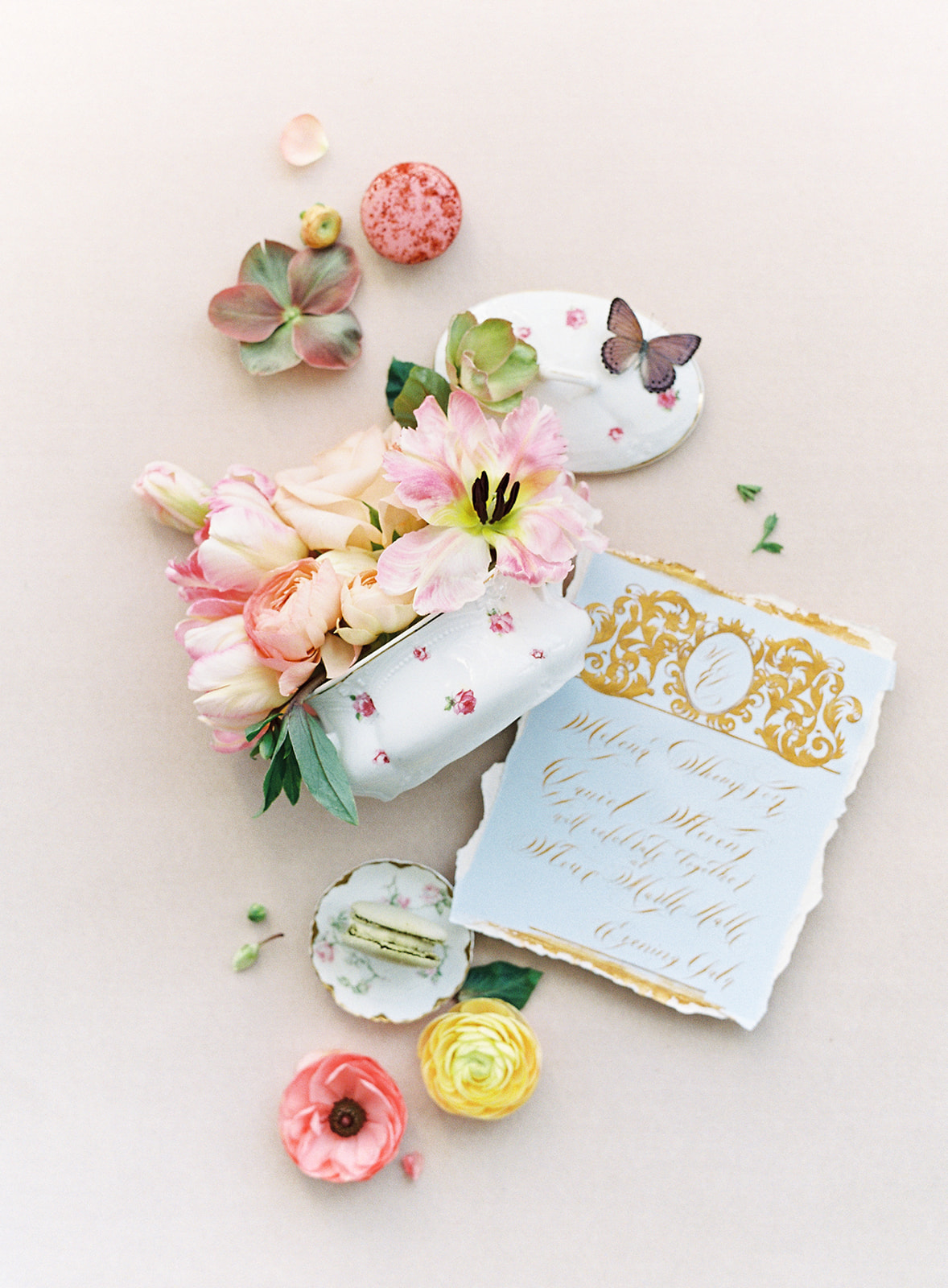 ---
Like many of you I'm a big fan of the Nexflix series, Bridgerton. Not just for the juicy romance but for all their amazing aesthetics and costuming. This Bridgerton flat Lay styling is a nod to some of the colors, details and feeling of the show. Blues, pinks, peaches and other yummy colors. Silks, velvet and over all richness. I would highly suggest investing in a good velvet styling surface. The texture is just amazing for luxury fine art flat lays.
You can read more about this project and see other images HERE.
I played with several layout that you'll see. Including a luscious wedding welcome gift box and unique suspended pair of Ted Baker heels. I LOVE how this image turned out with it's silky bow. You can shop this silk ribbon here in my styling shop!