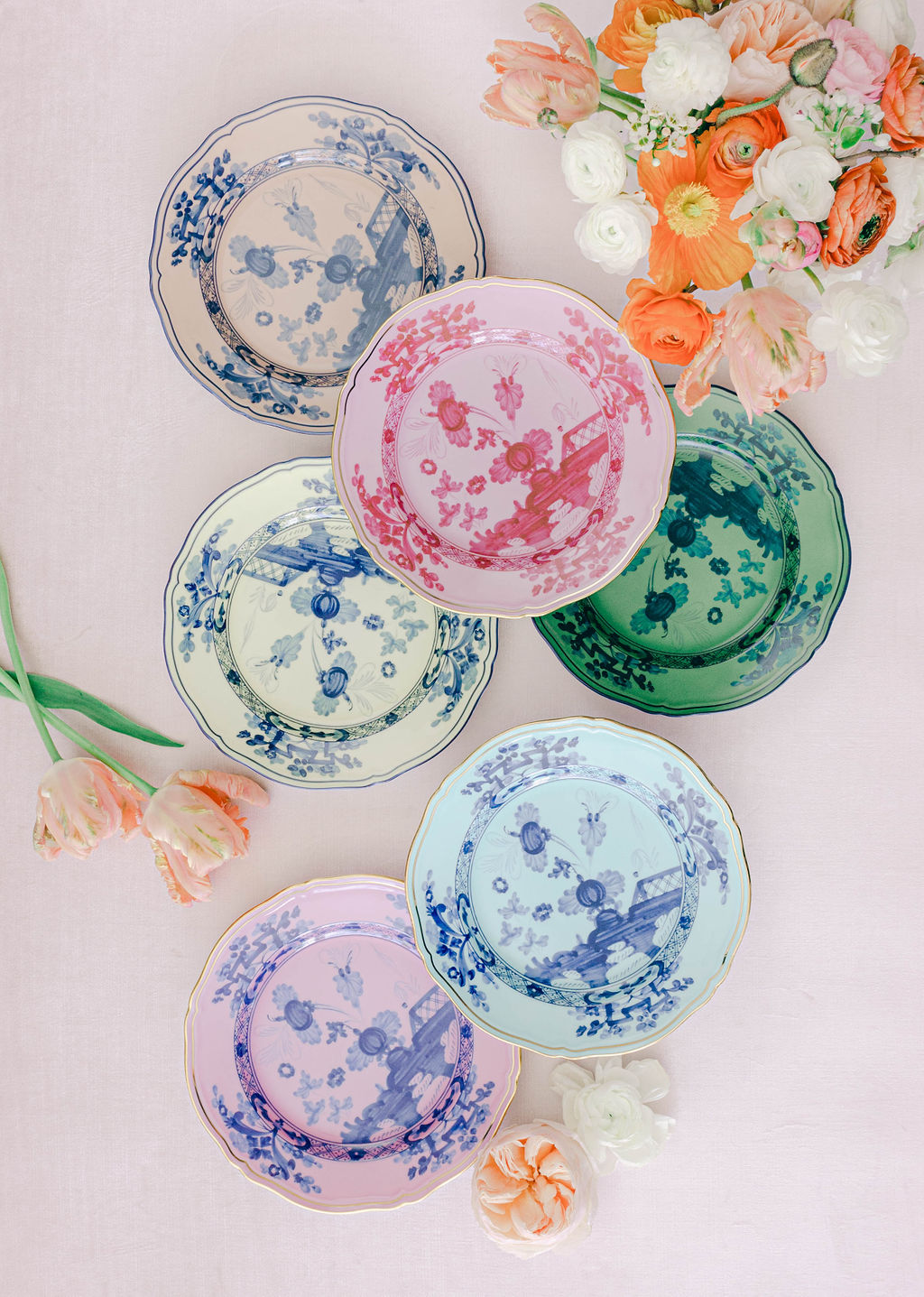 ---
I was so excited to work with Ashley at A. Home for Wedding Registry Styling and photography! This is the sweetest home boutique out of Summit, NJ and they came to me needed images and styling for their gorgeous new wedding registry. We focused on flat lay shots for their social media content and some hero images for their website.
Their products and table settings are just so gorgeous I kept many of these layouts more minimal. With a focus on the china, florals and over all color of the composition. I styled the florals for this project as well. Choosing oranges, greens, pinks and peach tones. I knew there would be a lot of blue and chinoiserie type items and orange is always such a perfect pairing with that blue tone.
I'm so pleased with how these turned out! Bright, fun and full of life. Wedding Registries I think sometimes get a bad rap, many thinking of them as outdated. But I firmly believe these is still a place for the wedding registry in a couples' wedding plans. You can mix and match more expensive pieces with everyday items and still have some special pieces.
CONTACT ME FOR UPSCALE PRODUCT STYLING & PHOTOGRAPHY
---