---
I decided to get dark this past weekend and create these moody Halloween invitation flat lay images along with a tutorial video just for you guys! Yes, I was super motivated and my living room looked like a hot mess when I was done shooting and taking video. But what else is new!?
---
---
I just love how theses images turned out and if you look close enough you'll see the script text on the paper pieces are quotes from "A Tell Tale Heart" – By Edgar Allan Poe because details matter! lol But if you follow my work you already know that. Enjoy the tutorial video below and if you like it you can find more on my Youtube Account Here.
Happy Spooky Halloween! 
"It is impossible to say how first the idea entered my brain; but once conceived, it haunted me day and night. Object there was none. Passion there was none. I loved the old man. He had never wronged me. He had never given me insult. For his gold I had no desire. I think it was his eye! yes, it was this! He had the eye of a vulture –a pale blue eye, with a film over it. Whenever it fell upon me, my blood ran cold; and so by degrees –very gradually –I made up my mind to take the life of the old man, and thus rid myself of the eye forever."
Tell Tale Heart – By Edgar Allan Poe
WHERE EVERYTHING IS FROM
STYLING BLOCKS : Lustre Theory Etsy Shop
INVITE PAPER // Fringe and Rose
RIBBON // Silk and Willow
CALLIGRAPHY // Seniman Calligraphy
CHEESE CLOTH // Amazon
If you'd like to check out the design services I offer click here.
---
---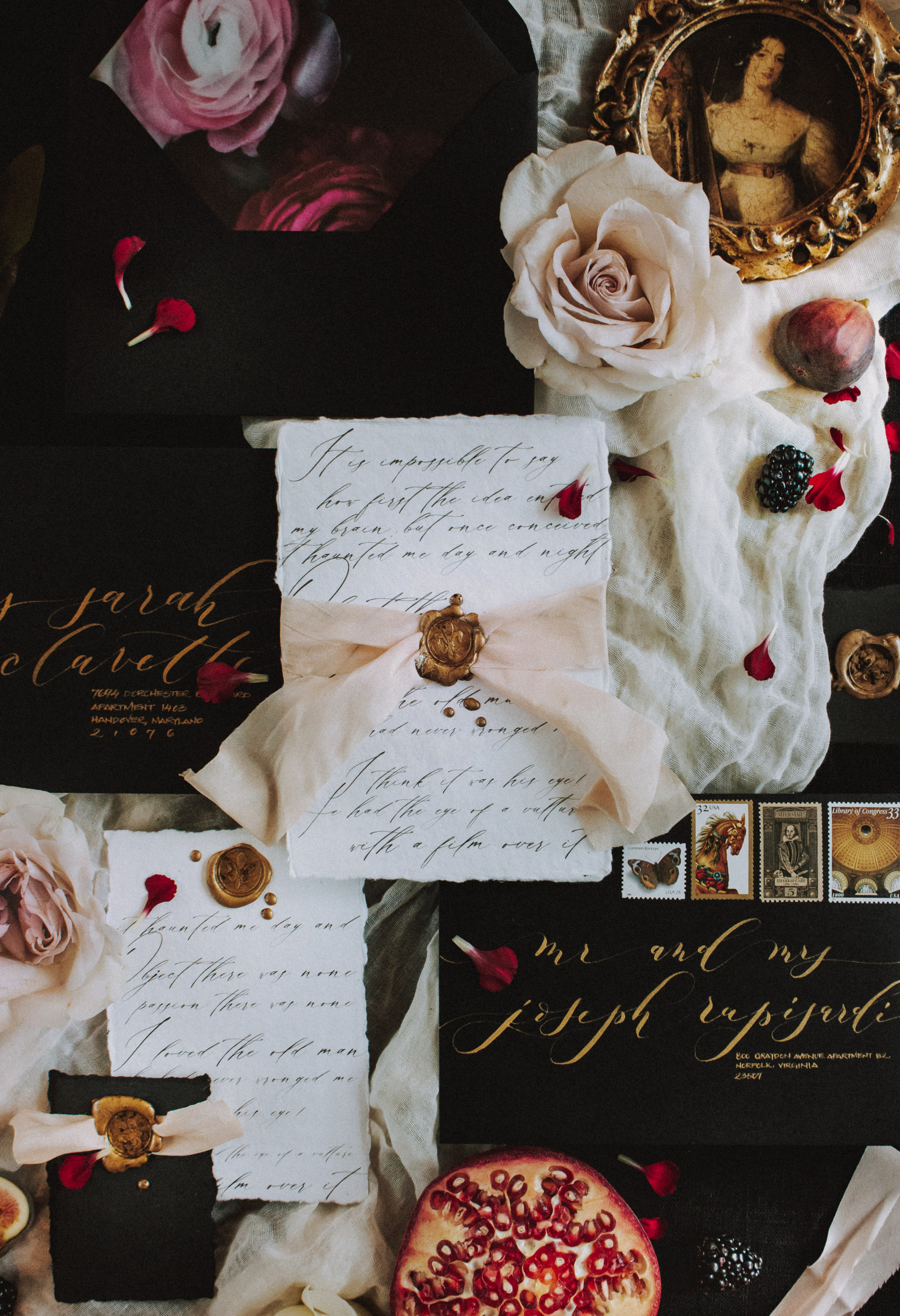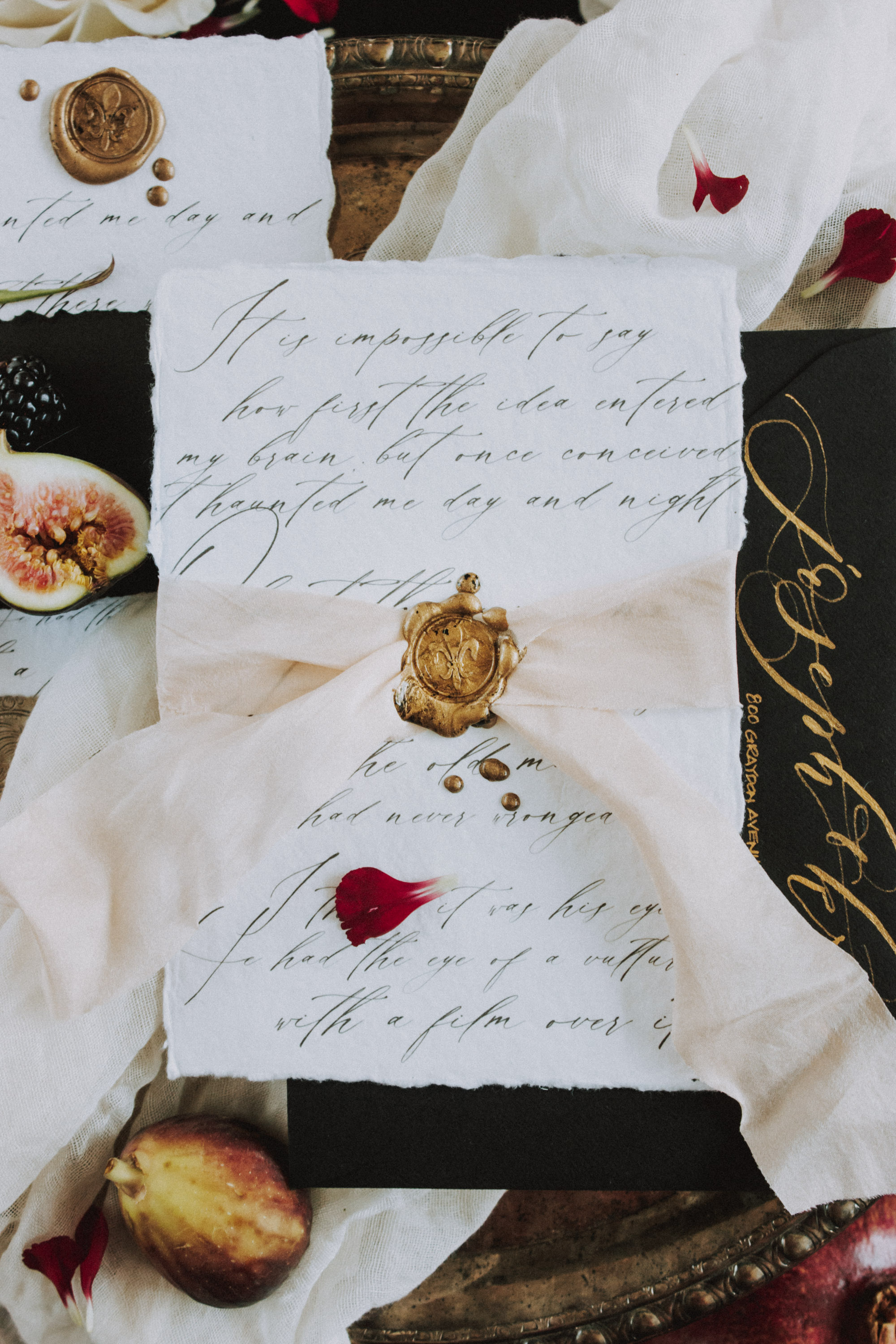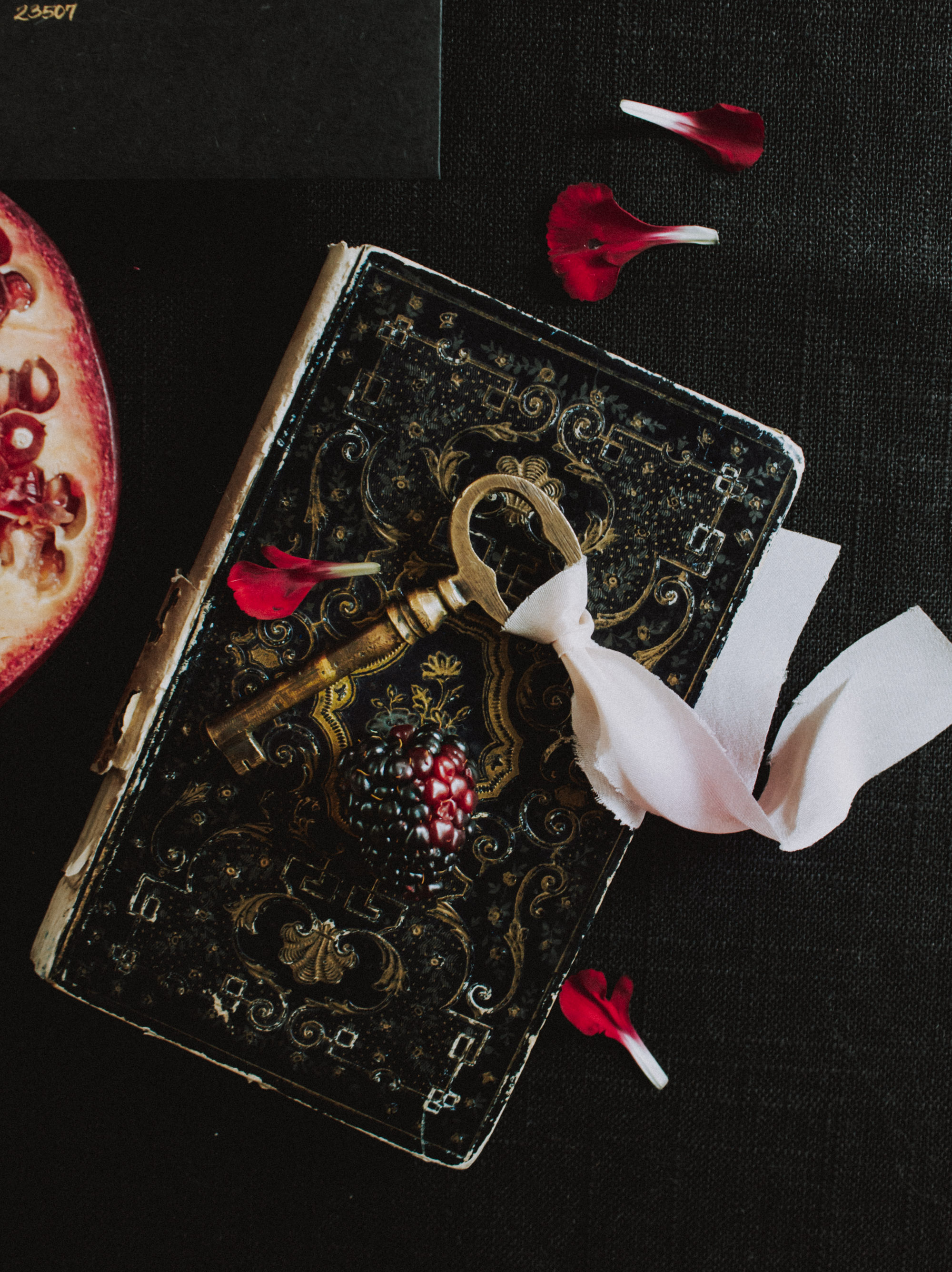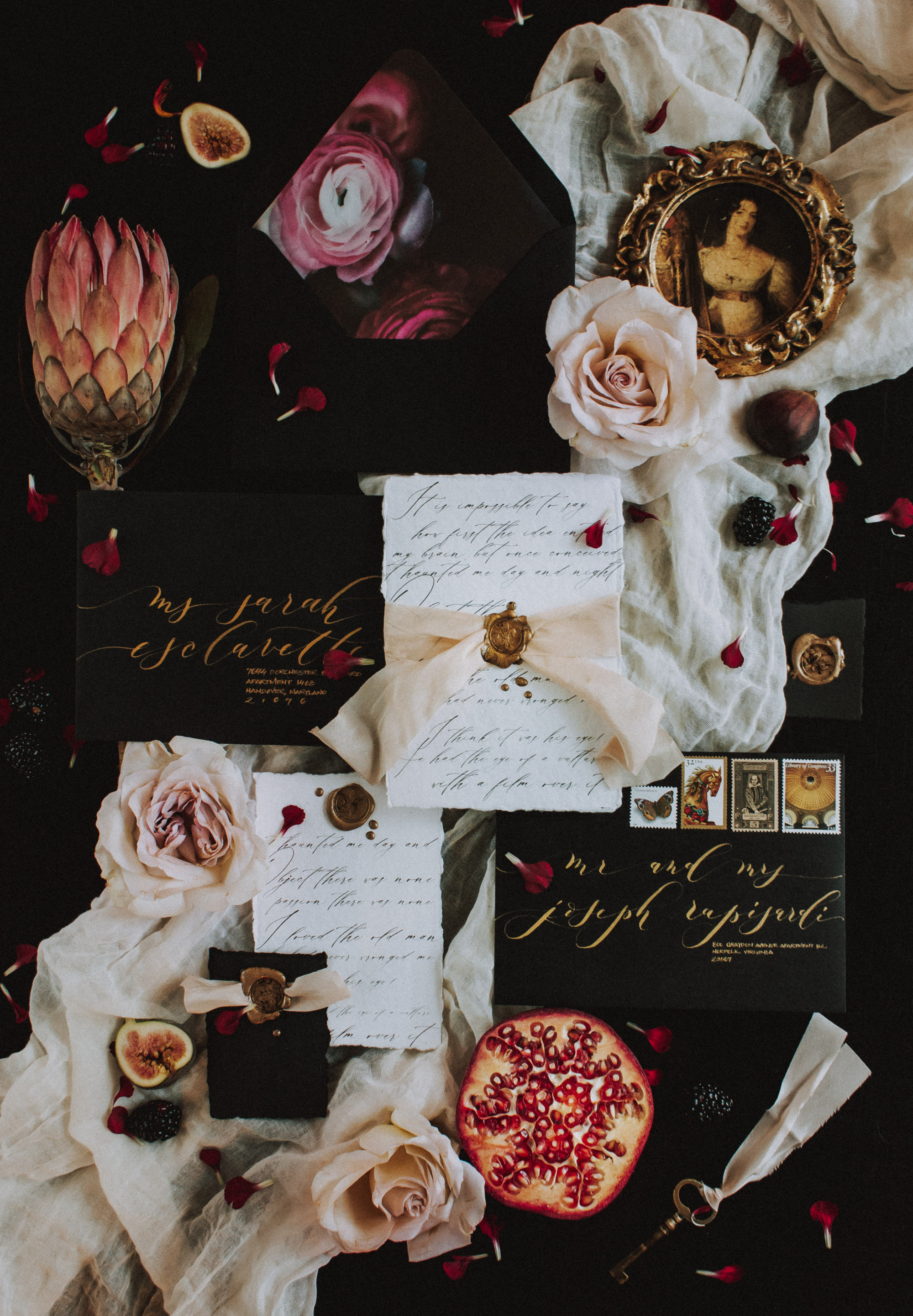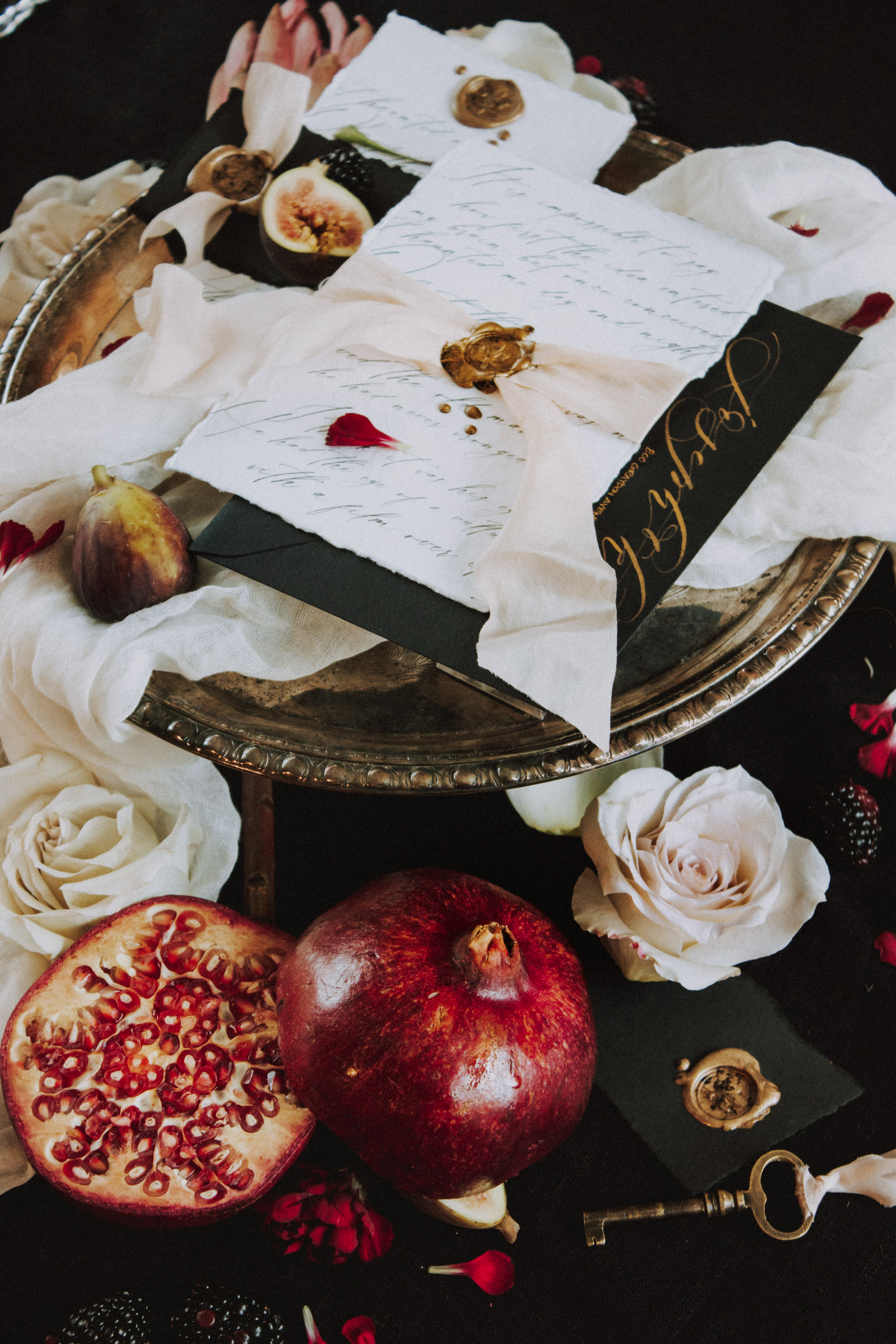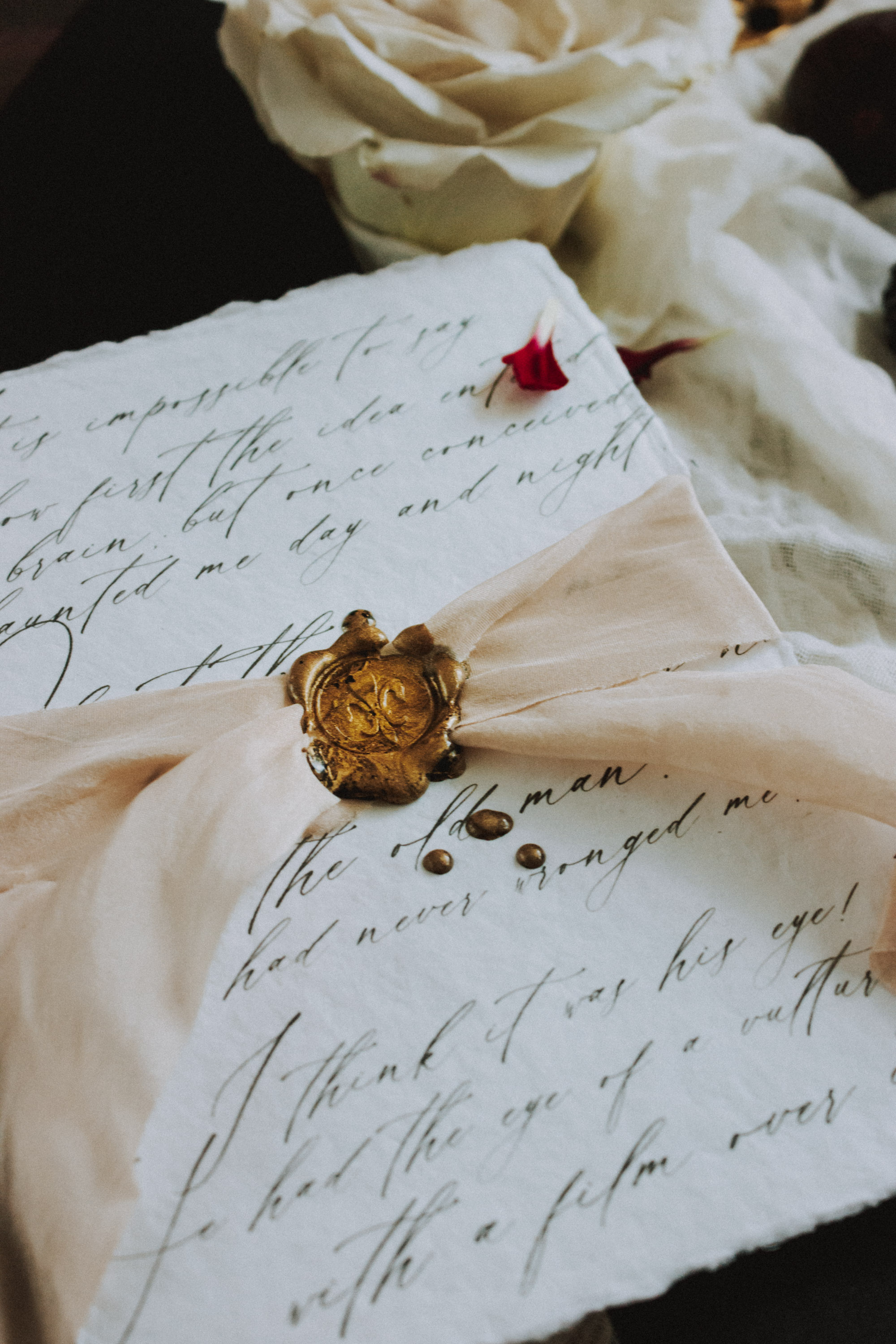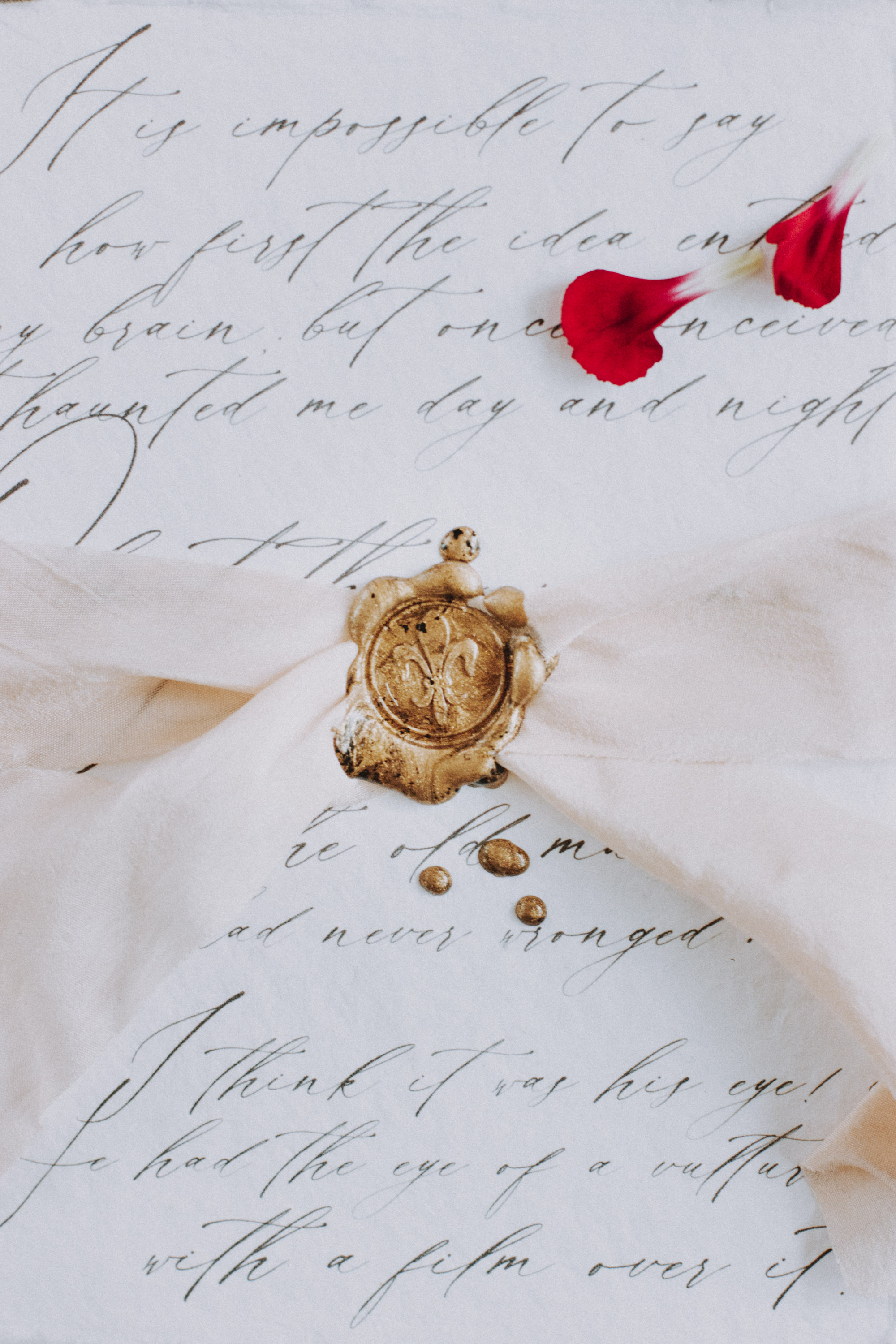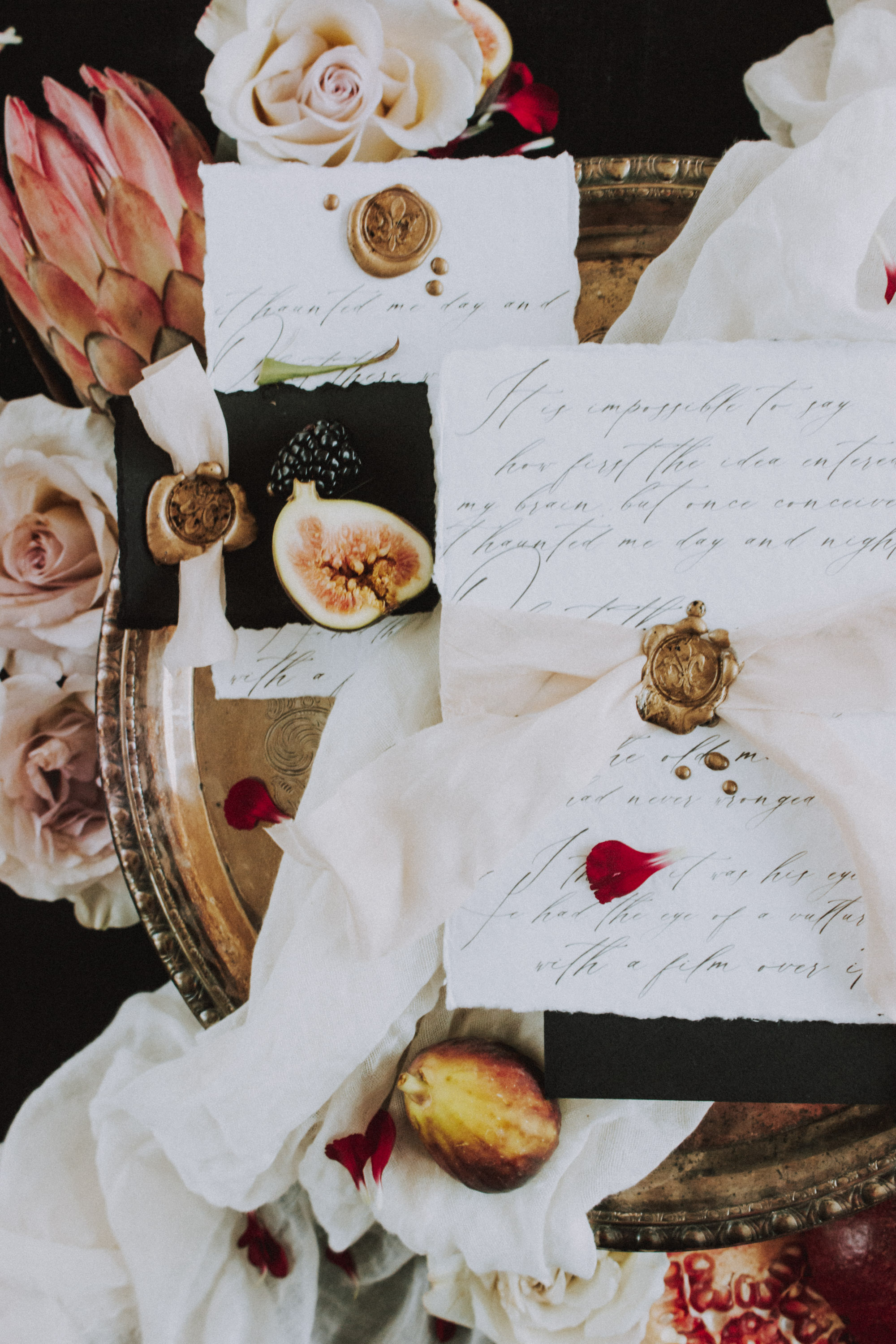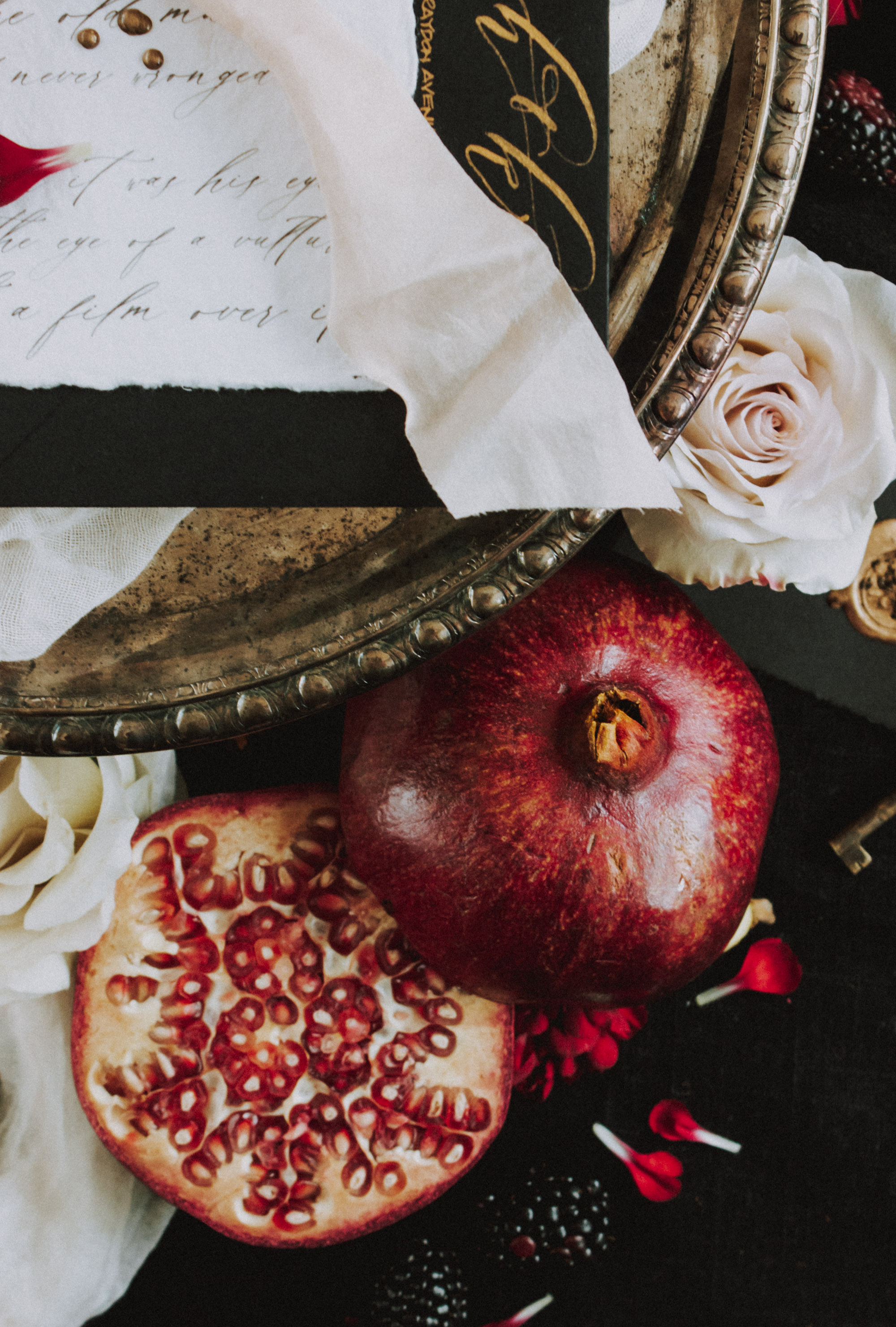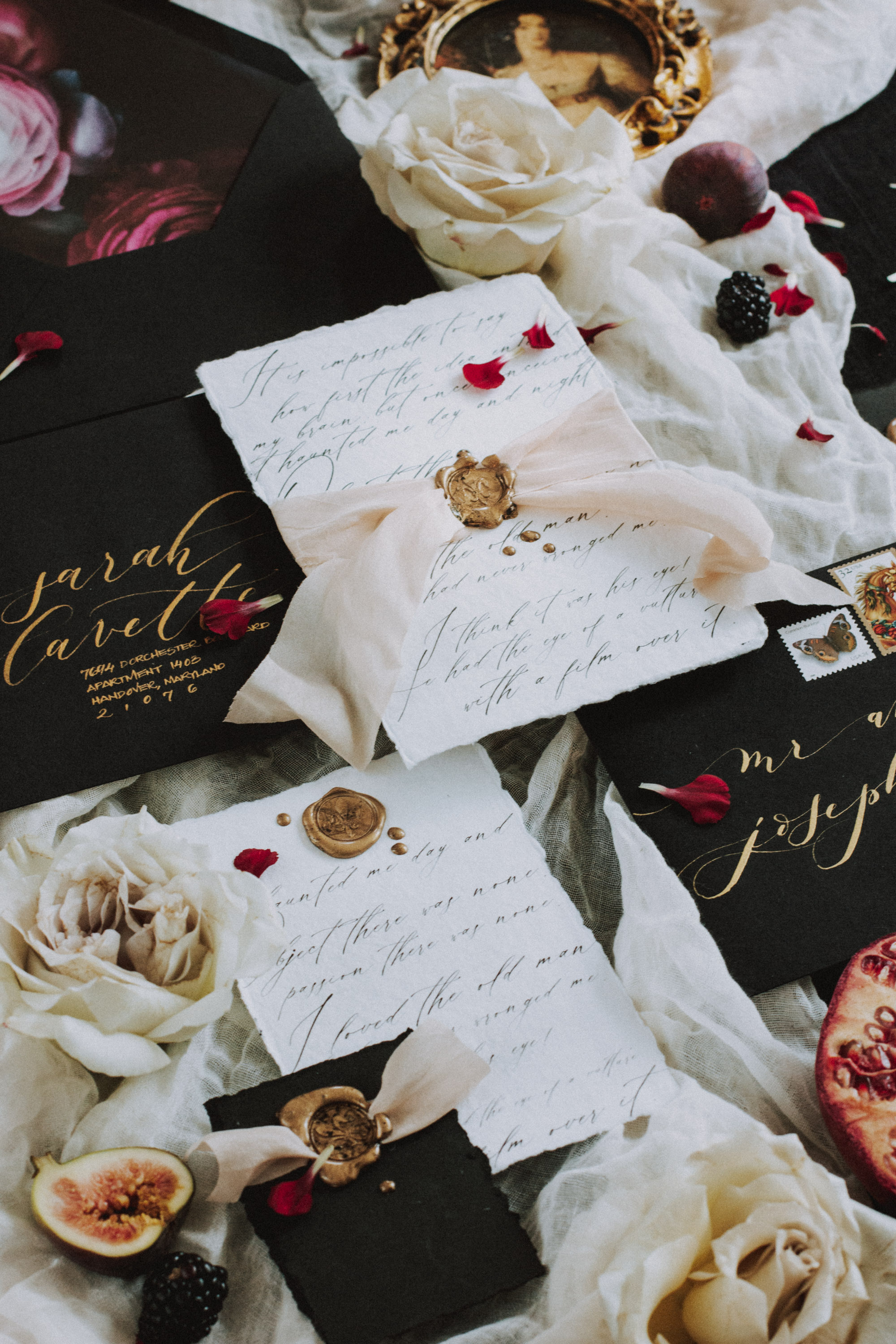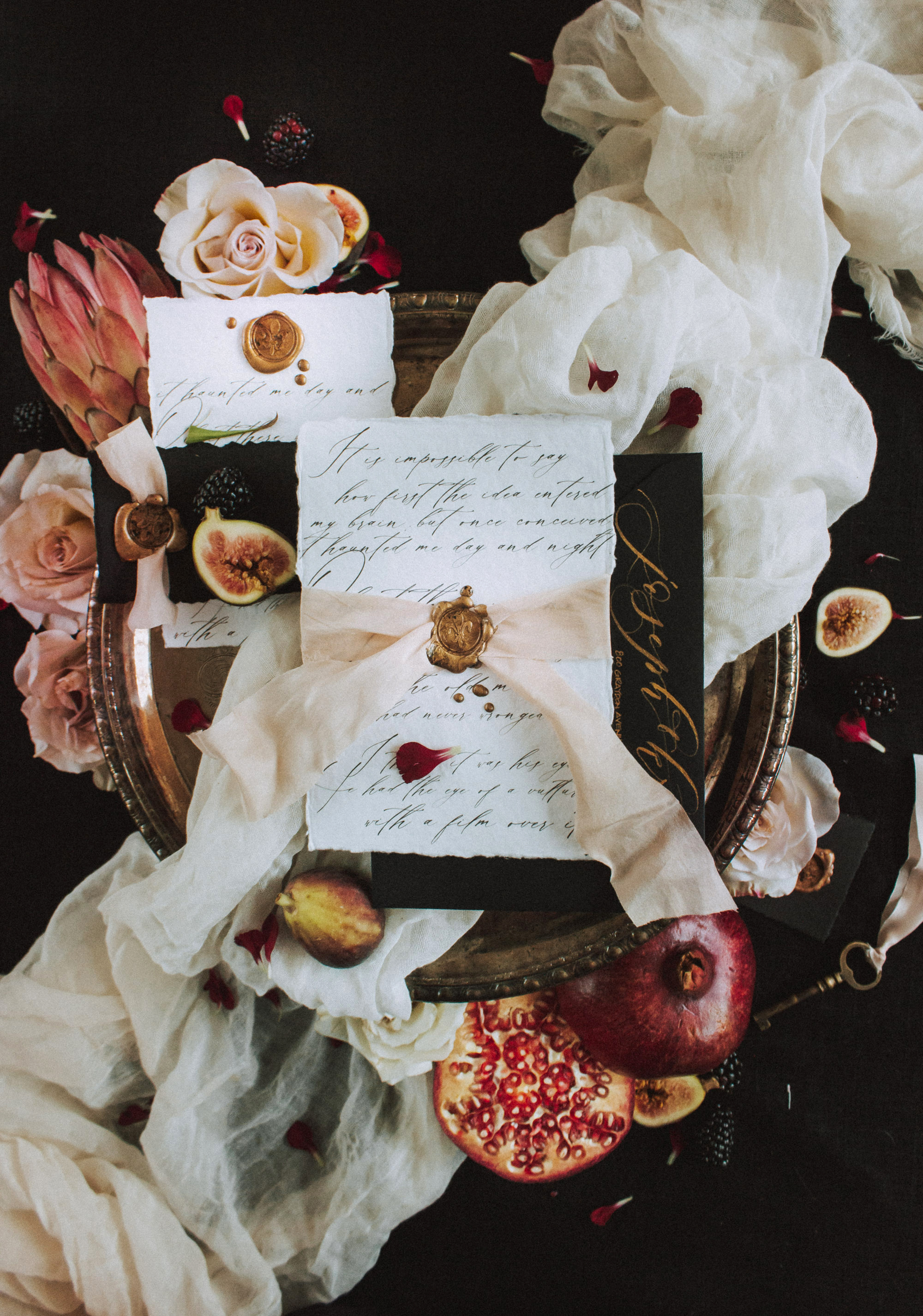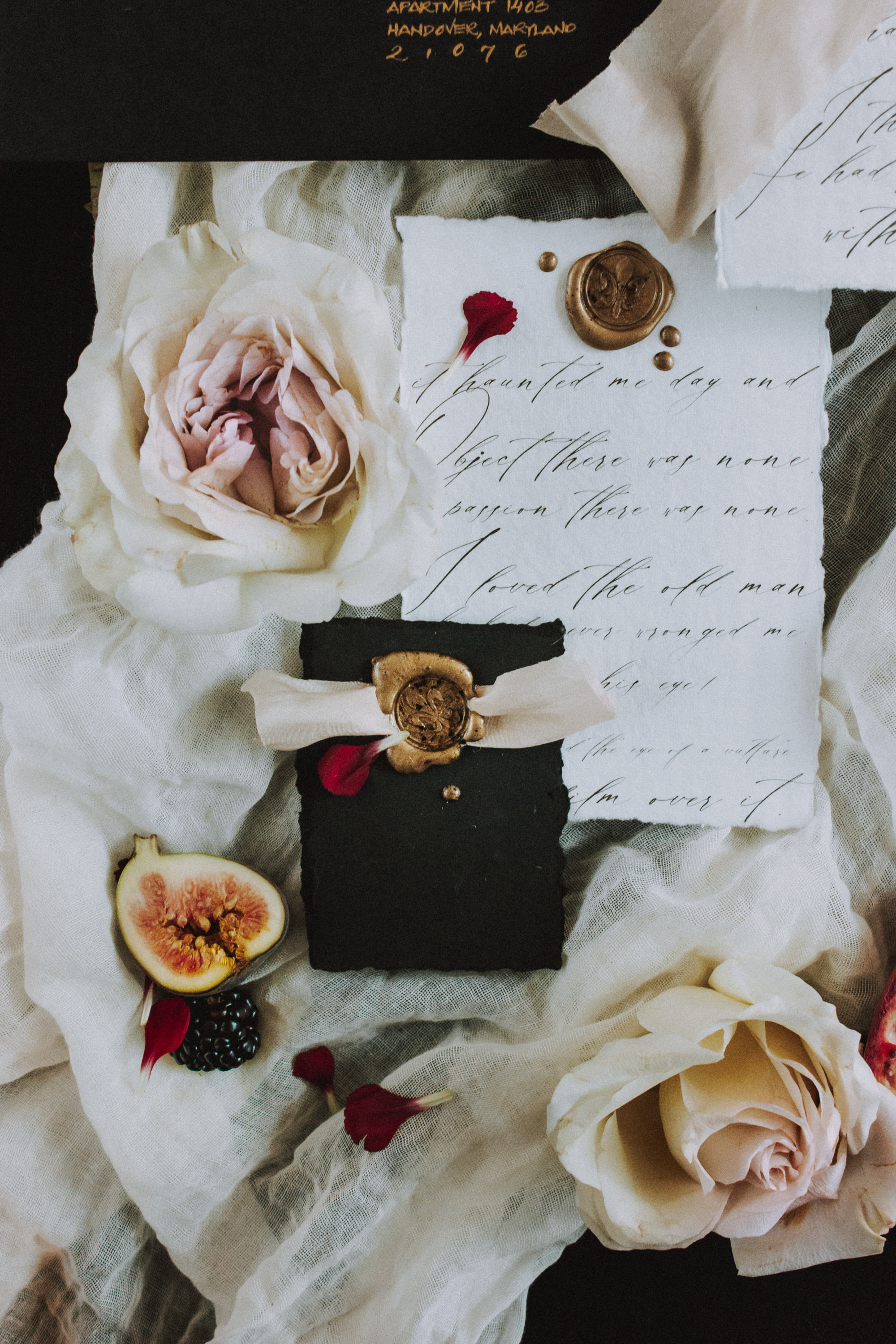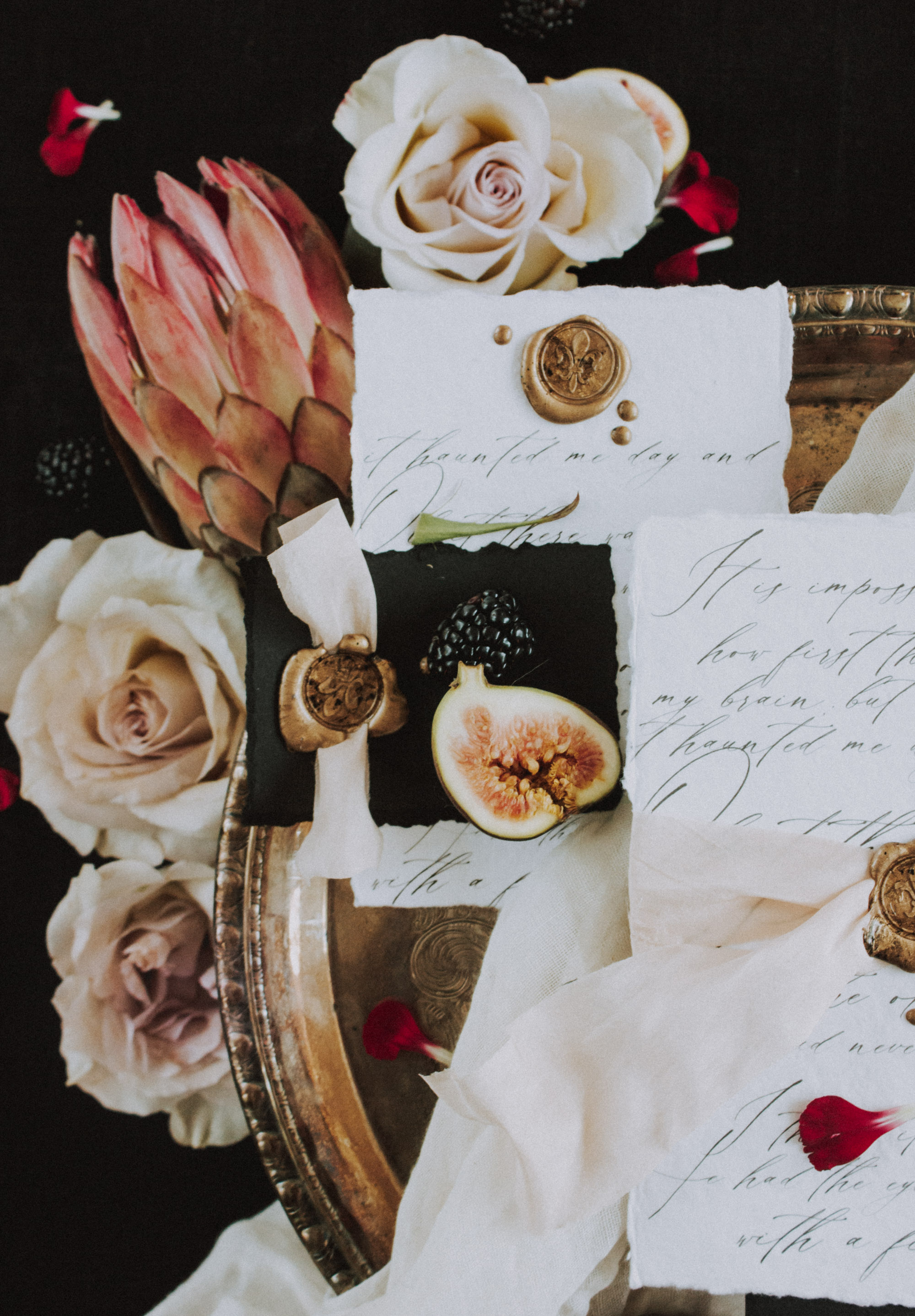 ---