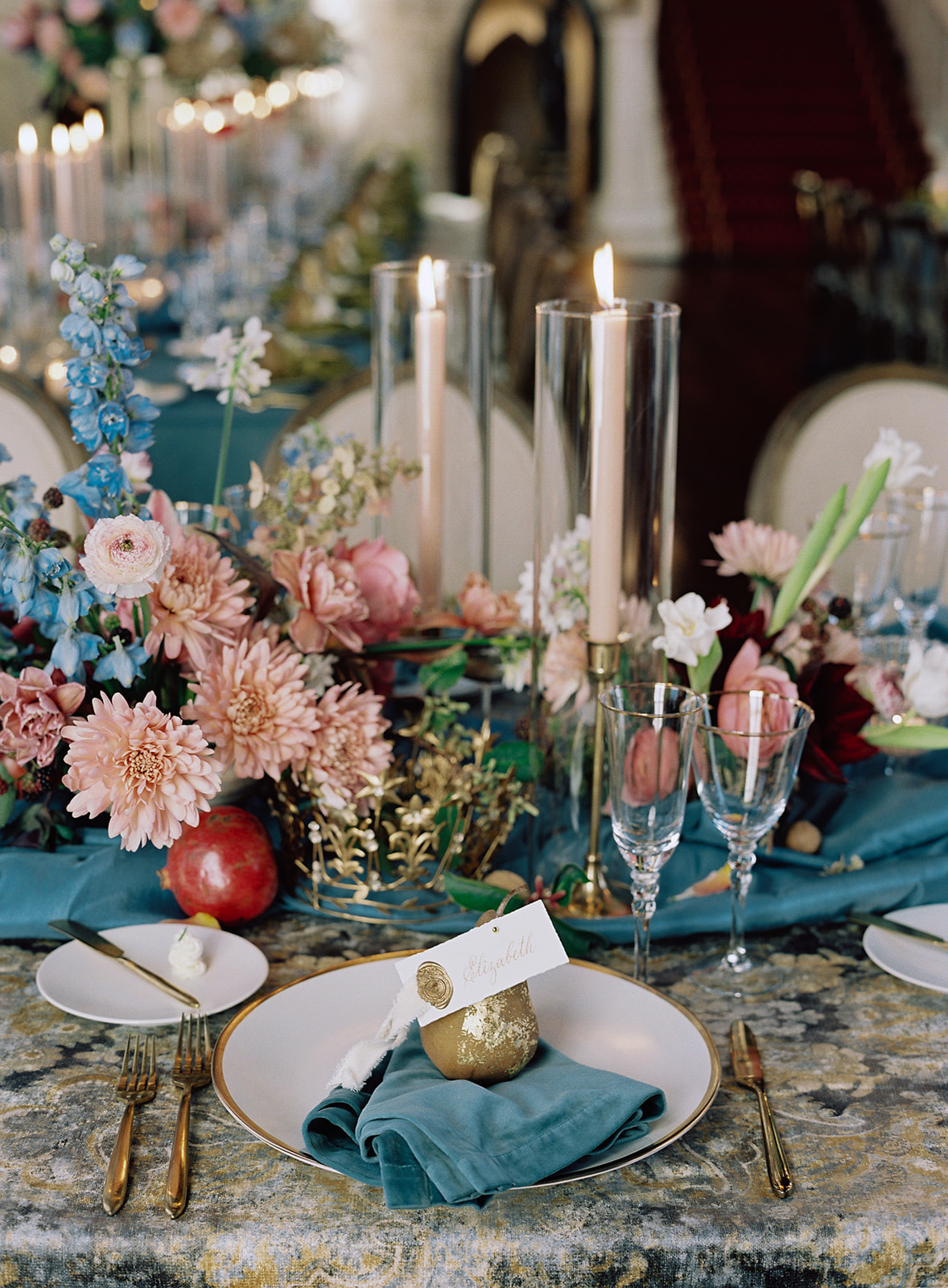 Photography by David Abel
---
The picturesque Dover Hall Estate, nestled outside Richmond, VA, recently played host to a truly enchanting Dutch Masters themed wedding for Lauren and Kyle. Lustre Theory was honored to create a beautifully unique design. Combining the timeless allure of Dutch Masters art with opulent design elements, their wedding was a breathtaking affair that showcased rich velvet linens, captivating blue and blush colors, and an ambiance that exuded elegance and romance.
---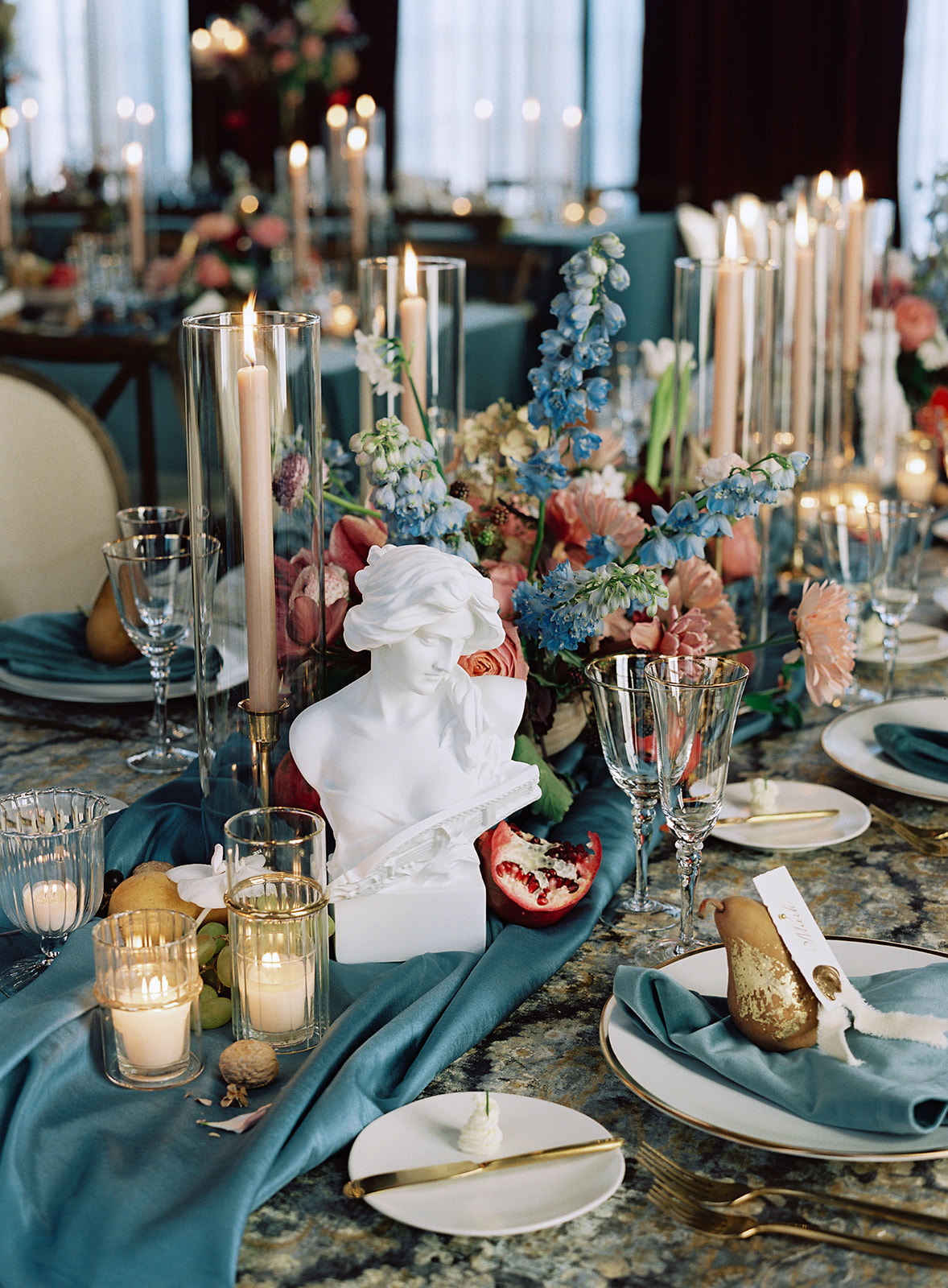 ---
An opulent tablescape reminiscent of Dutch Master's art, adorned with elegant gold accents, crystal glassware, and flickering candlelight.
The inspiration for Lauren and Kyle's wedding stemmed from the rich and mesmerizing paintings of the Dutch Masters. These works of art, with their deep, moody colors and captivating still-life compositions, formed the foundation for the couple's aesthetic vision. Every aspect of their celebration paid homage to the elegance and grace of these renowned artists, infusing their special day with a touch of timeless beauty.
---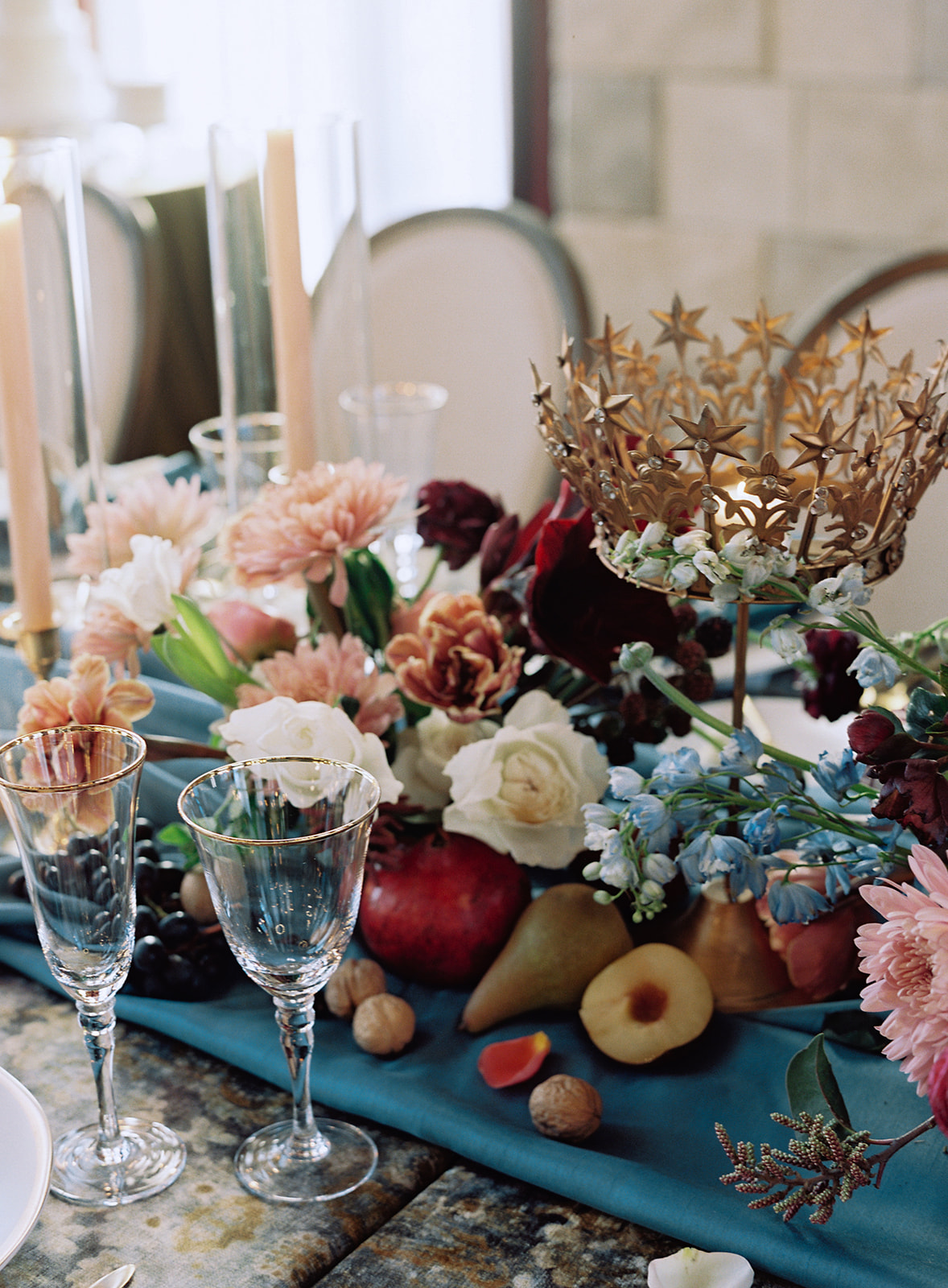 ---
The reception tables at Dover Hall Estate were transformed into veritable works of art, showcasing a harmonious blend of blue and blush hues and also green. Rich velvet linens in deep sapphire added a luxurious touch, while gold accents and candlelight created a warm and inviting atmosphere. Each table was adorned with lush floral arrangements in shades of blue, blush white and red, accented by delicate greenery and vessels full of fruits and nuts. Mirroring the color palette seen in Dutch Master's paintings.
---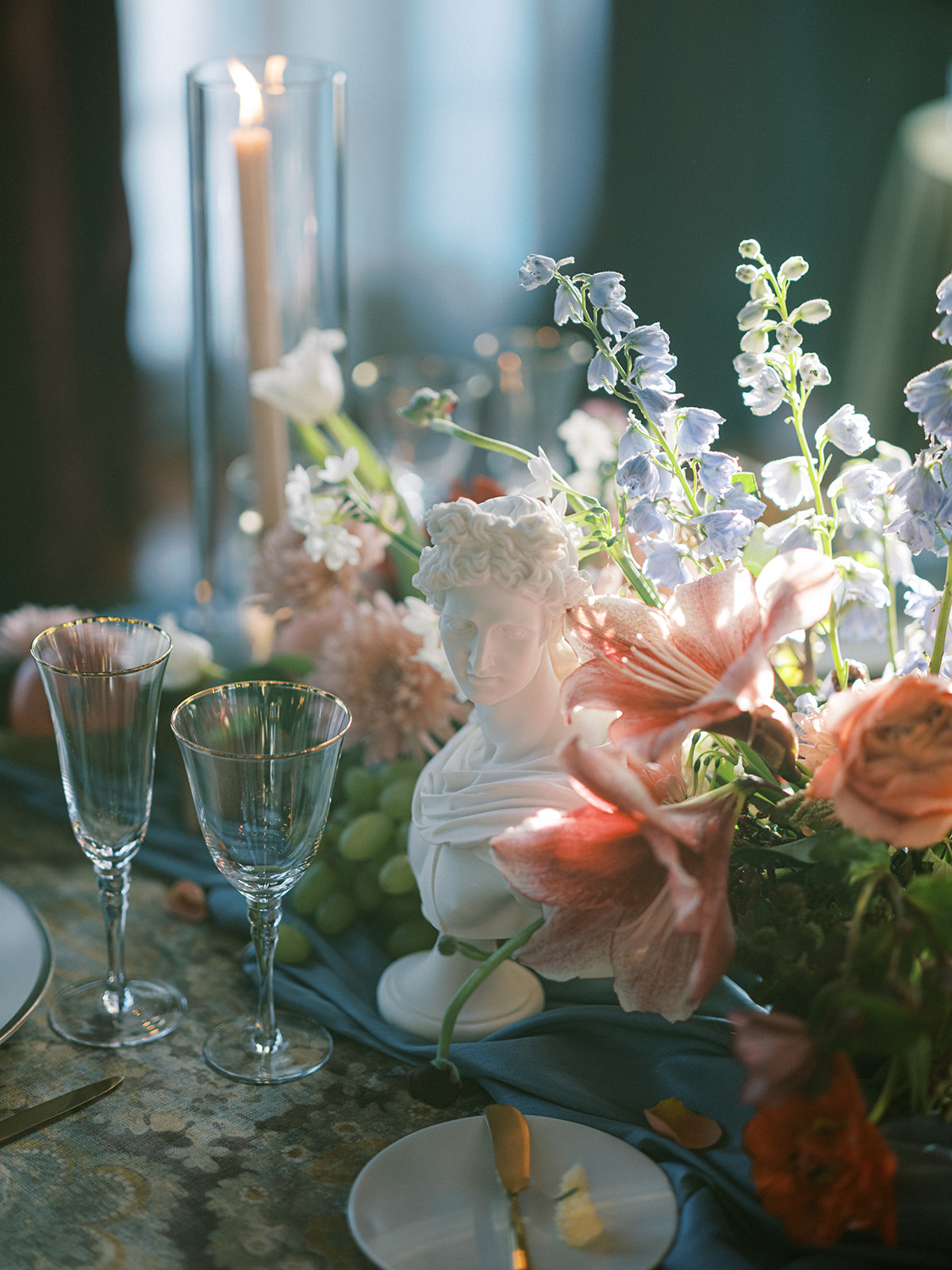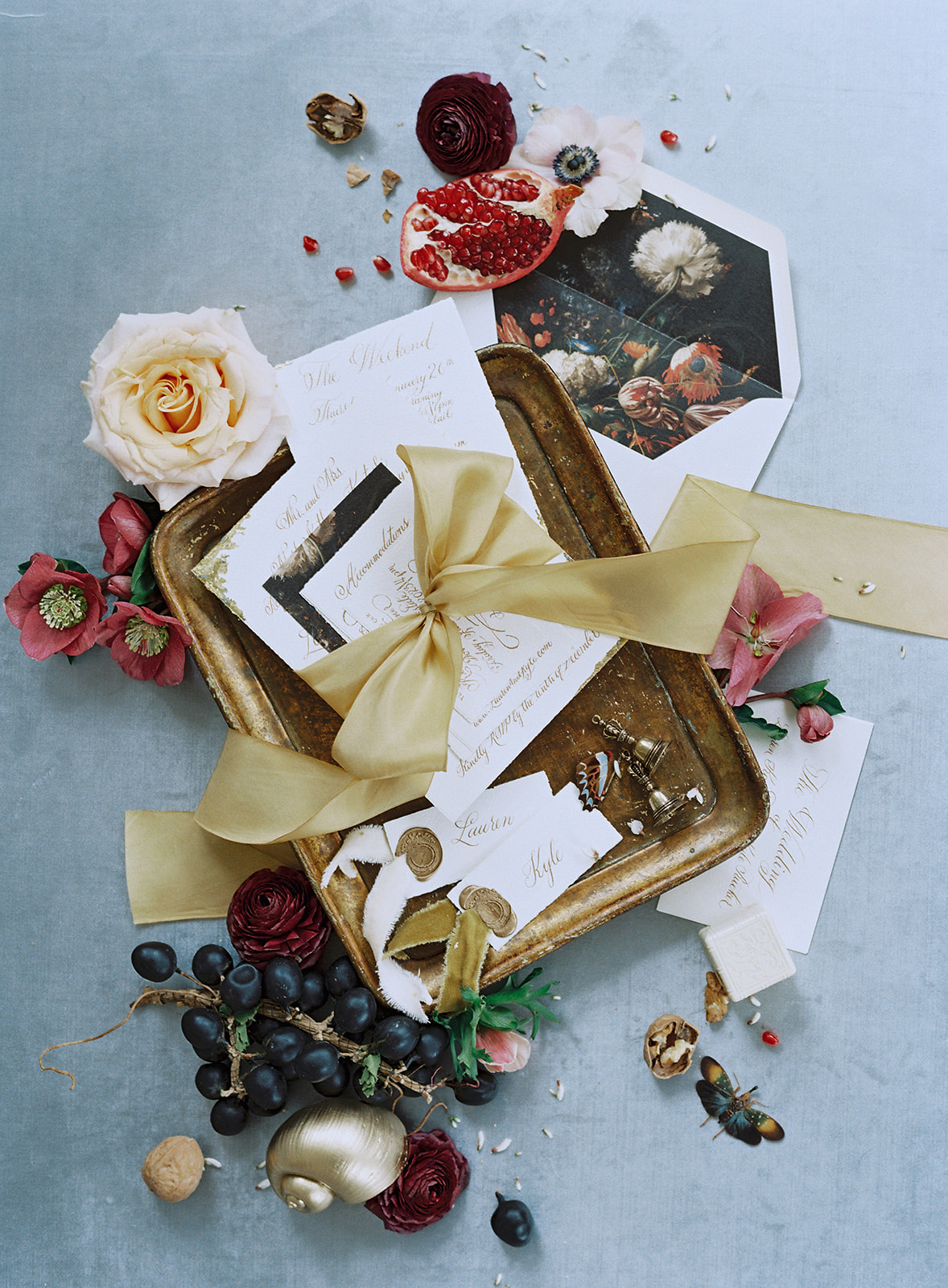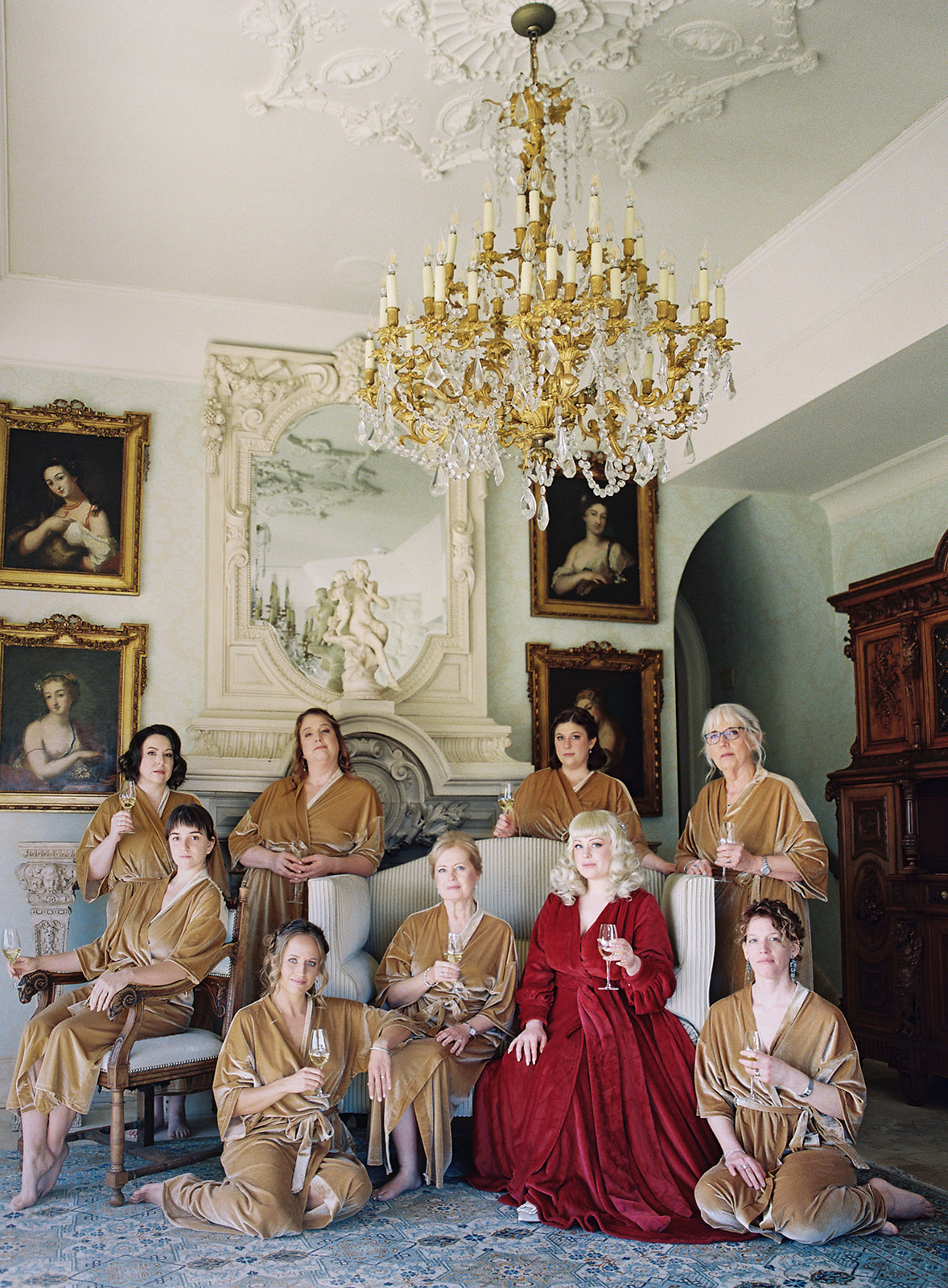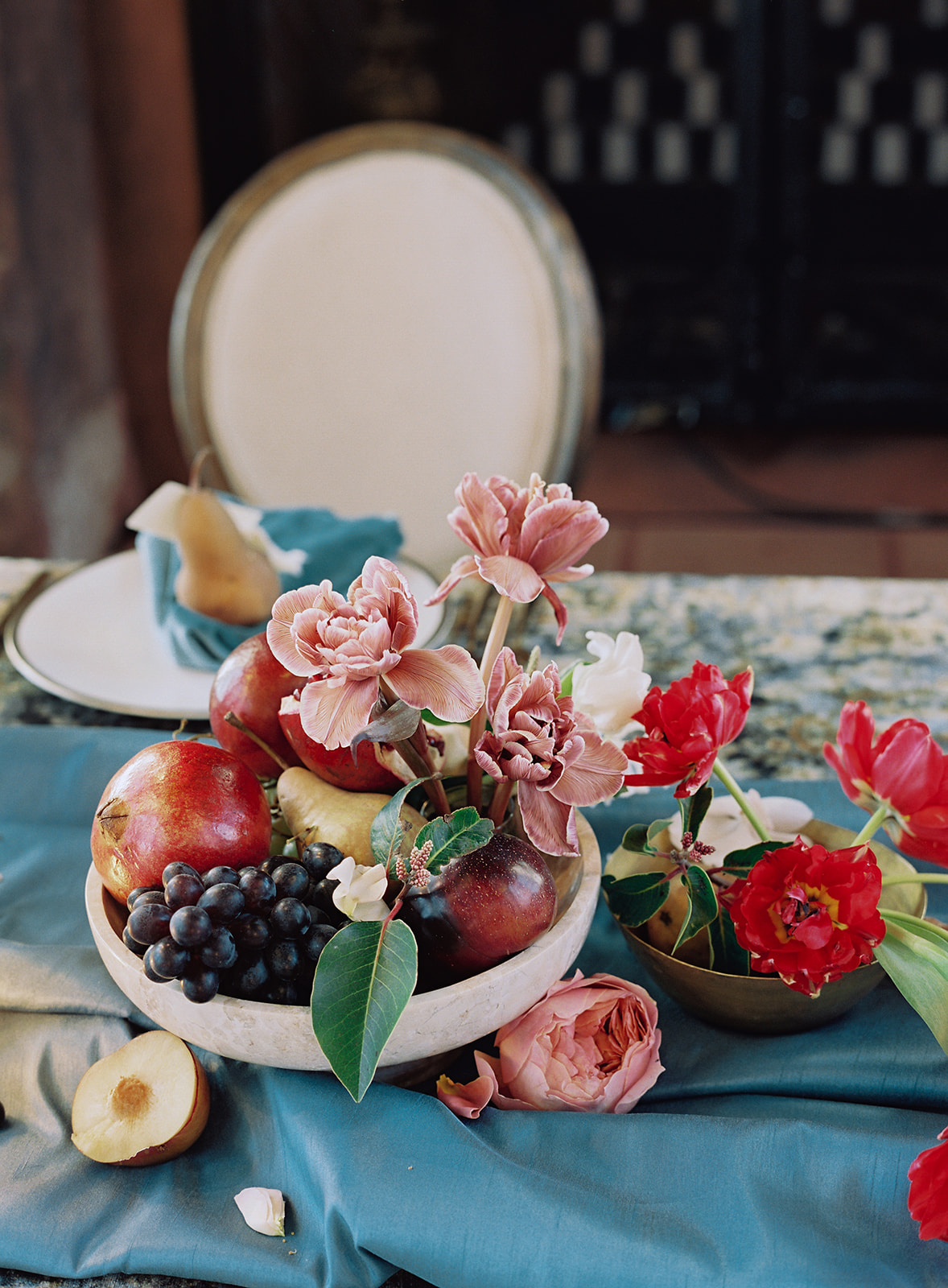 ---
To create an atmosphere reminiscent of the Dutch Master era, the wedding venue was adorned with opulent décor. Grand chandeliers, ornate candelabras, and draped velvet curtains added a touch of regality to the space.  Soft candlelight and strategically placed uplighting enhanced the romantic ambiance, casting a warm glow that beautifully highlighted the exquisite details throughout the venue.
---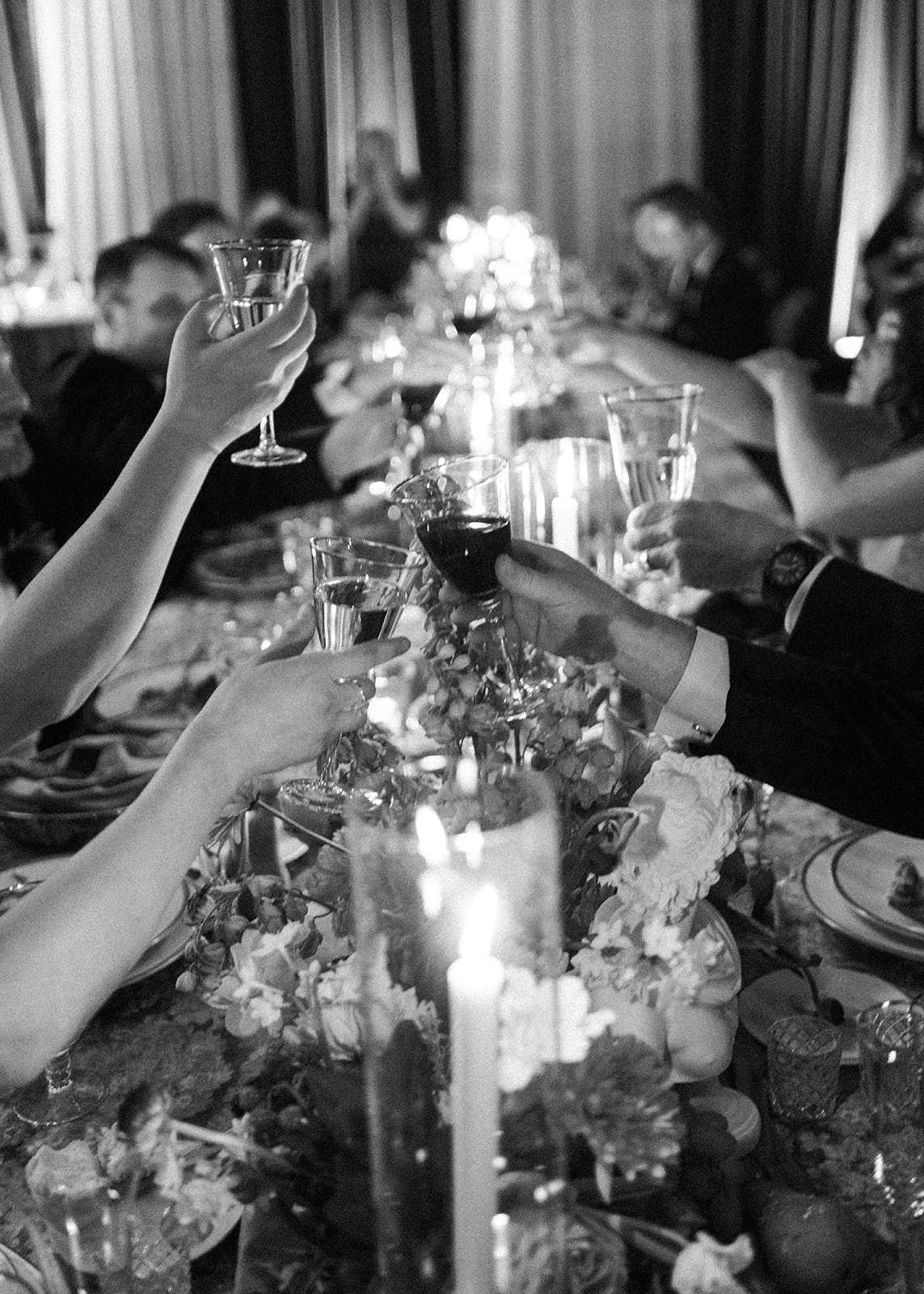 ---
Lauren and Kyle's Dutch Masters themed wedding showcased their personalities through subtle yet significant details. Customized table settings with handmade place cards, featuring intricate wax seals added a personal touch.
---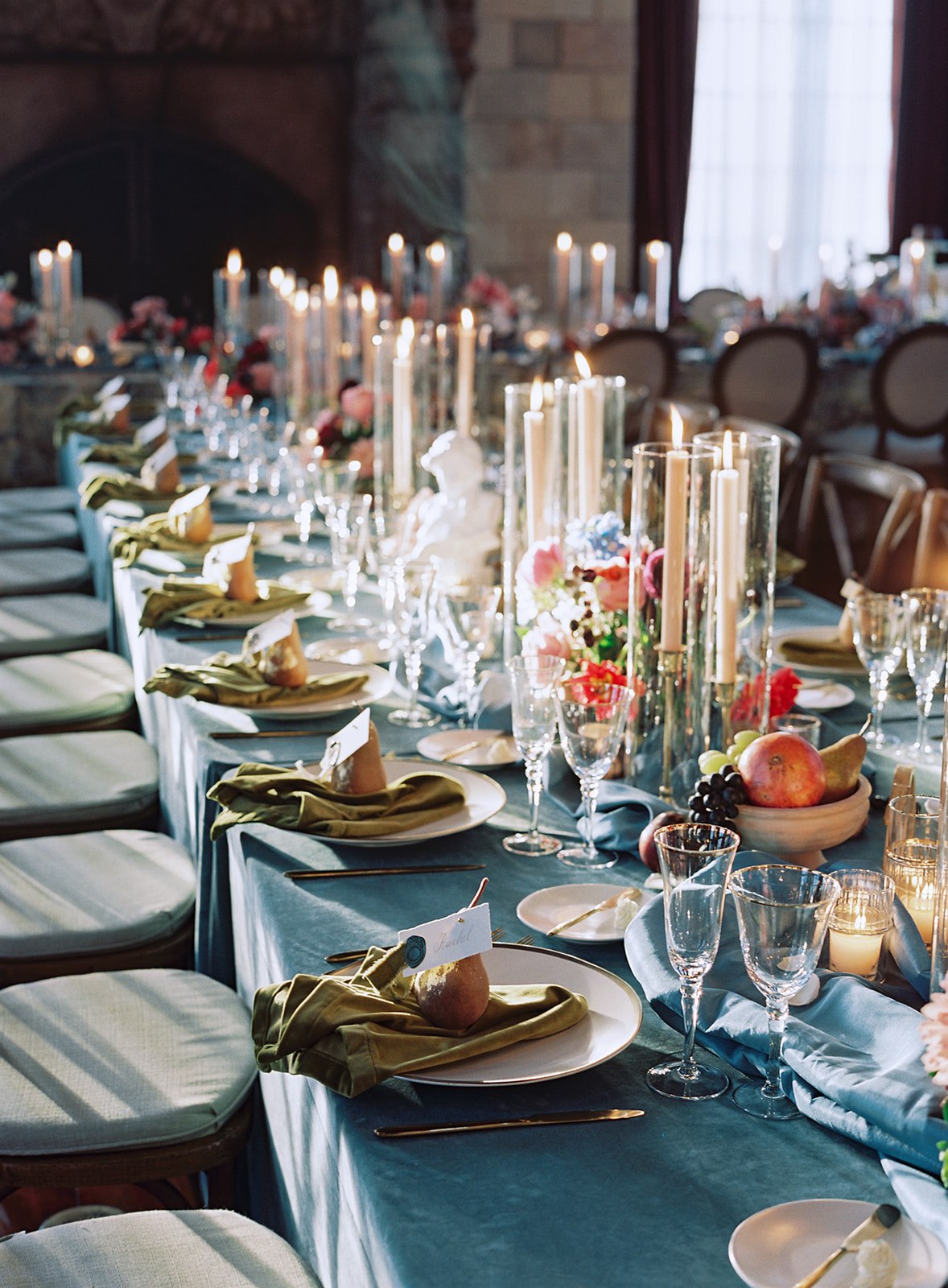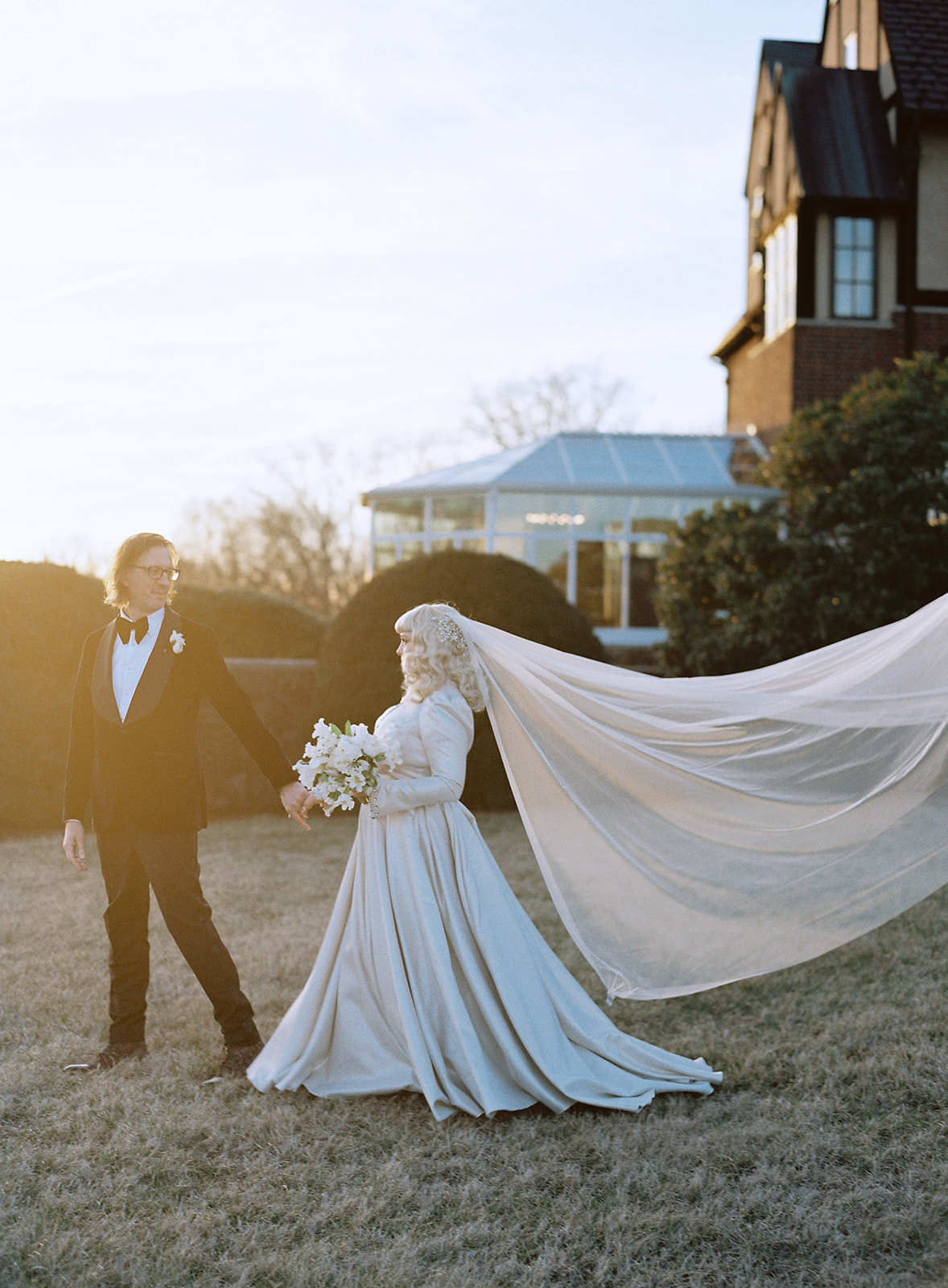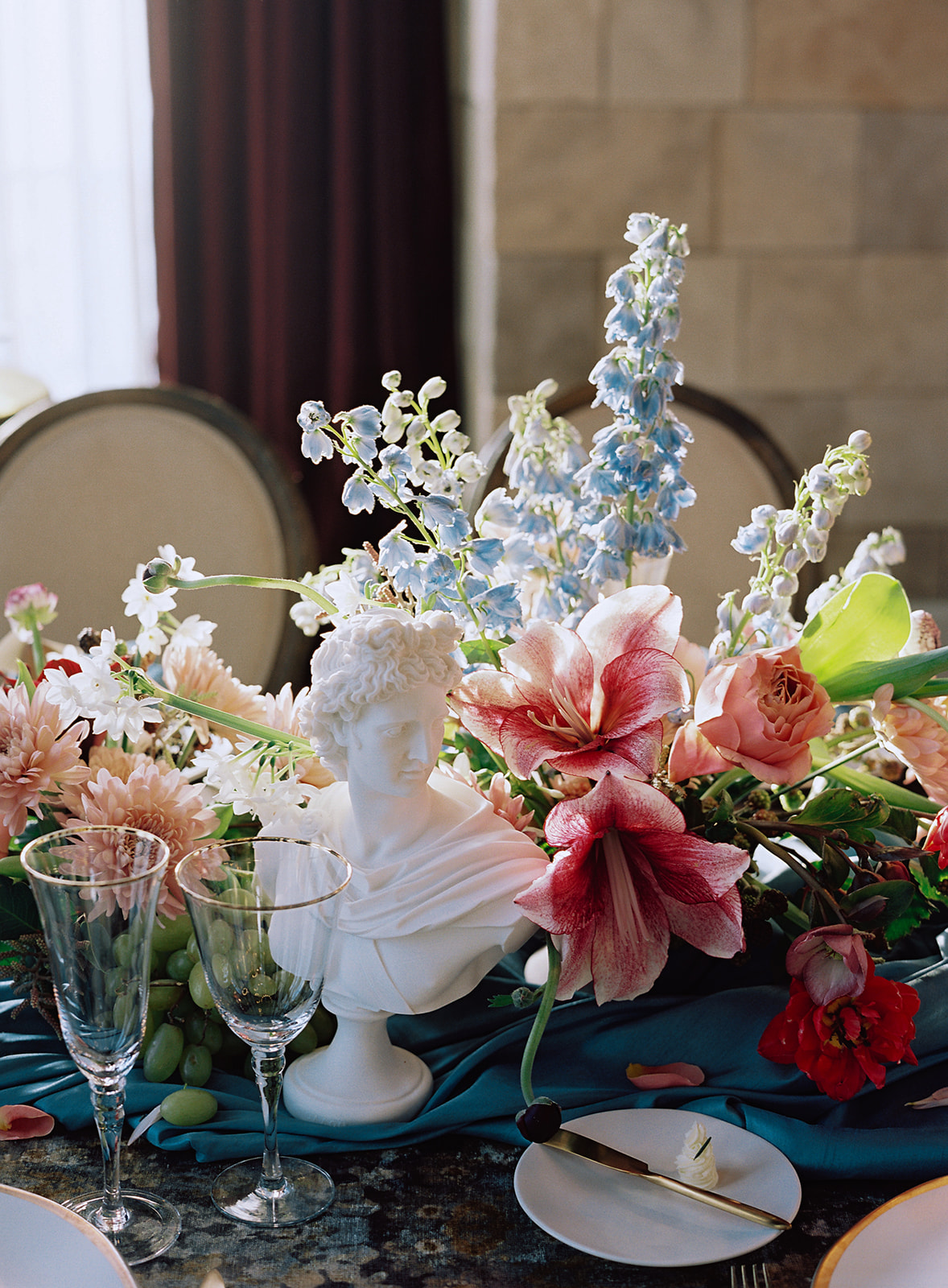 ---