Elegance, Luxury and Refinement. These are three words I would use to describe this luxury wedding design and editorial content shoot for Dover Hall Estate. This venue gives you the feeling of being in a fabulous location in Europe. But is located right outside of Richmond, Virginia, providing a very high level of service for all their wedding couples.
---
---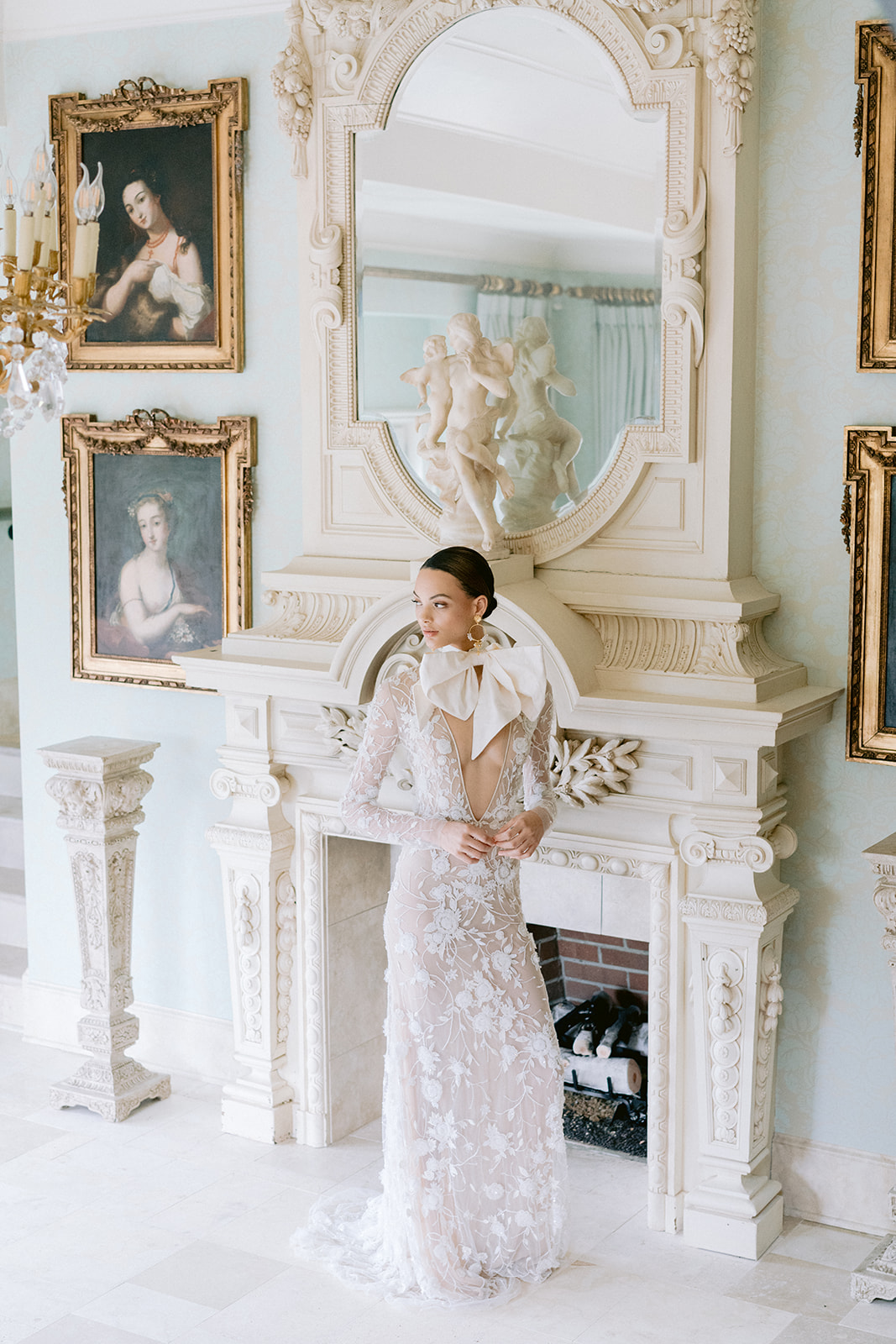 ---
David Abel's images are romantic and moving with a focus on diversity and the beauty from within. The shoot moves through the bride's day. As she gets ready in her first bridal look. She finds a letter from her groom full of his desires for their life together. She runs out to meet him as he arrives to their wedding with the most beautiful white horse.
There is a gown change as they move to their lavishly designed reception. Each gown is styled with couture bridal accessories. Including a custom silk neck bow and a handmade floral headpiece by Colombian jewelry designer, Yajaira Ramirez. The gowns, from Naeem Khan are hand detailed with embroidery and ostrich feathers.
This video by Michael Lemley Films accompanies the photographs and is mysterious and enthralling. Helping to set the overall mood and show how the day unfolds with our couple.
---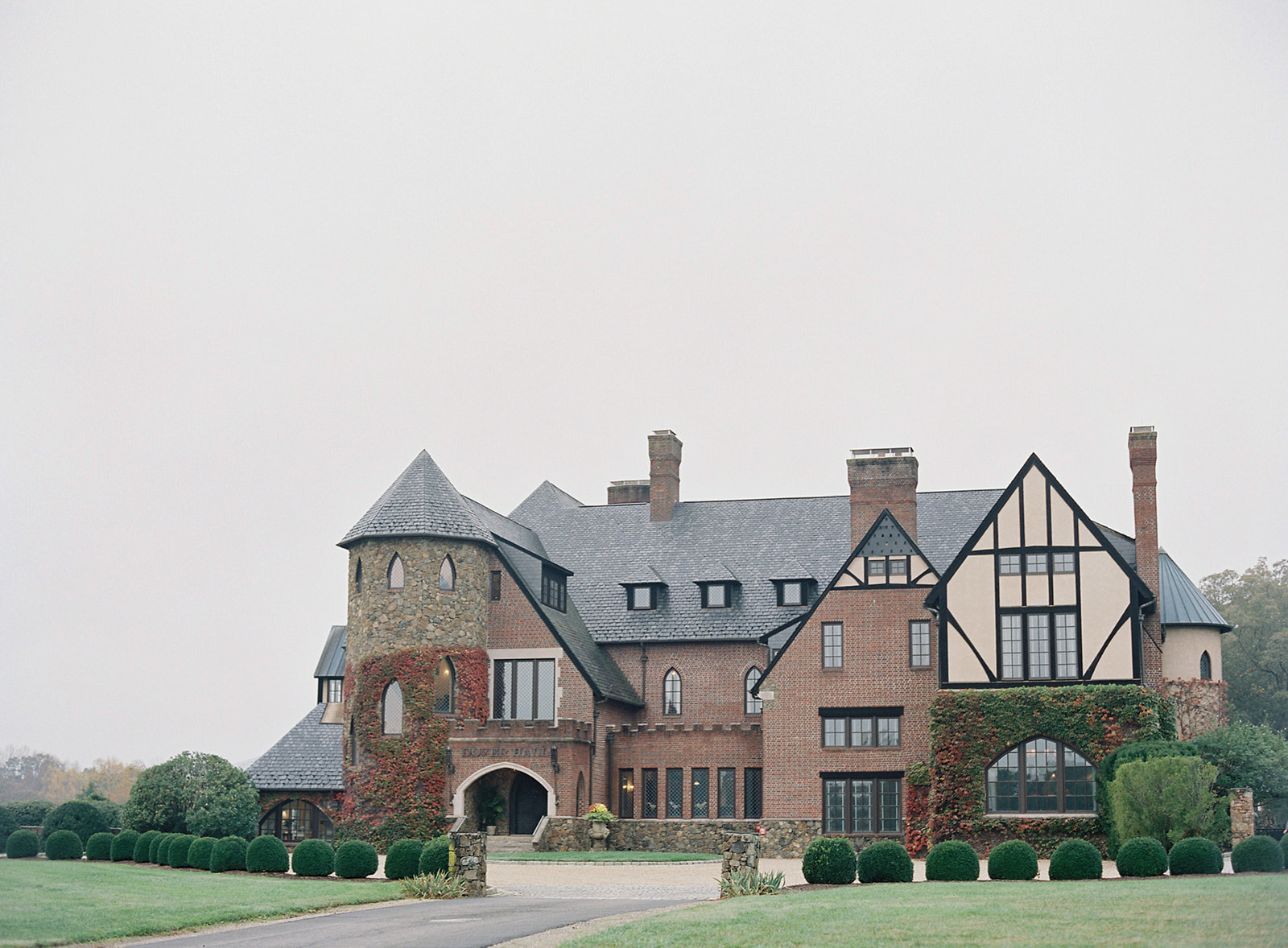 ---
The ballroom details were all carefully chosen to complement the creative direction. Velvet mauve linens paired with gold flatware and ornate drinking glasses. Even though the dinnerware chosen for the settings is very detailed I specifically selected white plates so they would pop against the darker linens and floral designs by Olivera on the table. I especially love the floral print napkins from Nuage Designs.
The carved fireplace in the ballroom was imported from an estate in Scotland and it towers above you. I knew we would need a very large floral accent to even make a visual dent with the mantel and the floral designer did an amazing job creating a feast for your eyes with an installation on the top left and lower right.
The cake vignette has flowing drape that cascades down off the gold table and fits perfectly into the overall luxury wedding design. This table reflects the main reception table styling. With fall and winter themed fruits, black wax candles and of course the handmade sugar floral cake from Cakes by Angela Morrison. She created the perfect textured mauve cake.
I can't stop looking at the stationery and smaller fashion details for this shoot. The stationery was created by Rubana of Crimson Letters out of England and are rich in gold and black detailing. They show a true command of fine art calligraphy and painted design work. I chose a blue velvet styling surface so the floral colors and other details would pop. Those orchids are everything!
CONTACT ME HERE to talk about a custom luxury marketing campaign for your business.
---