---
How can you not love a gorgeous cake table? Many times, the cake table doesn't get the styling or level of decor it deserves. Look at these 5 stunning wedding cake table designs below for dreamy, over-the-top cake inspiration. Styled and designed by Lustre Theory. Each design is a little different as is the incredible cake art you will see.
If you're looking to make a memorable moment for your cake, there are some tips to take away when you are deciding on your design elements.
---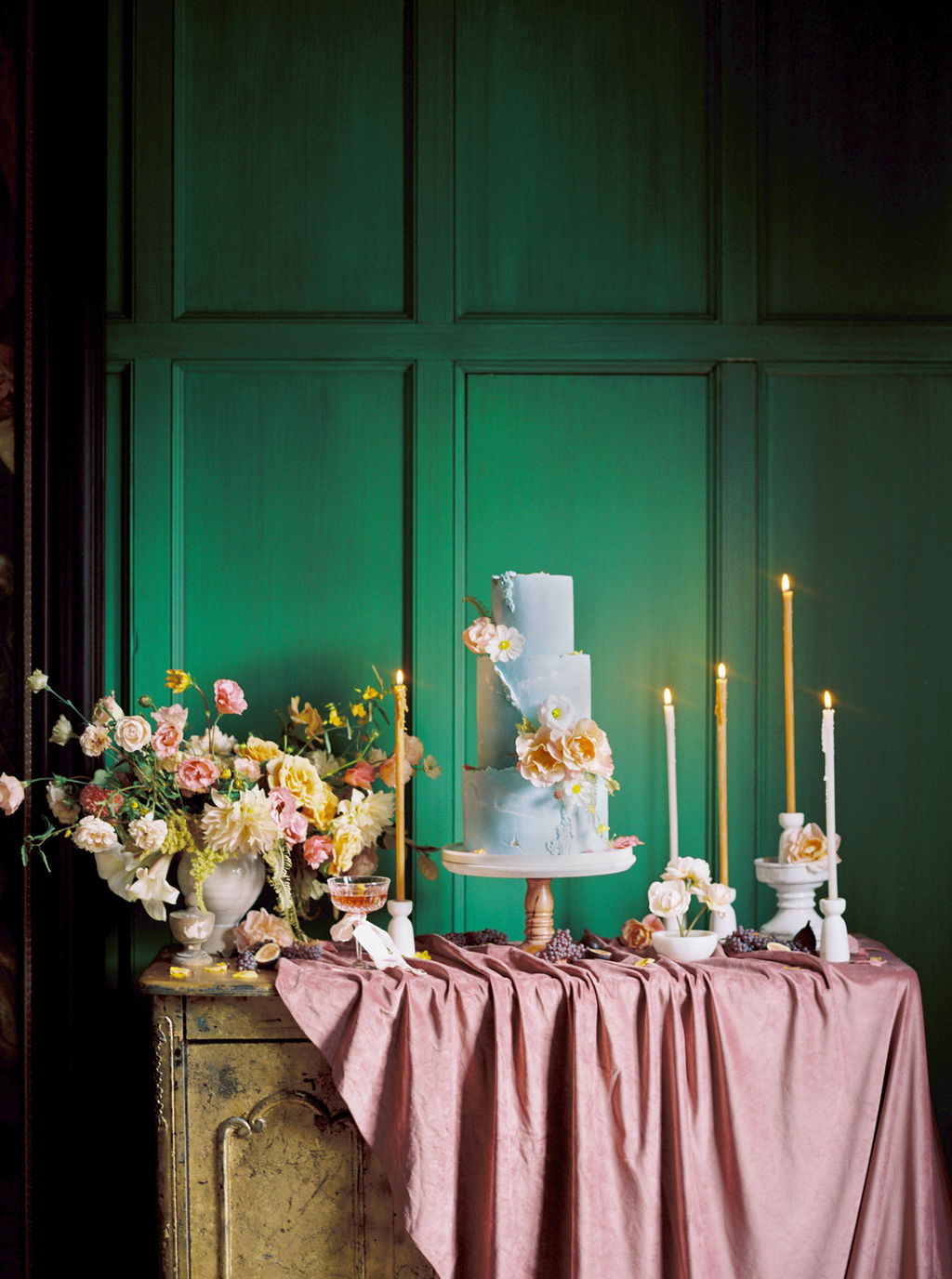 Photo – Angela Elise Photography / Cake – Sweet Fix
---
FLORALS, FLORALS, FLORALS! – You will see in all these images that the flowers play a key part of the design. They complement the cake and impact the dreamy visual of the display. Some have more than others, but florals are a must. A vessel on the table and perhaps an accent on the floor is perfect place to start.
---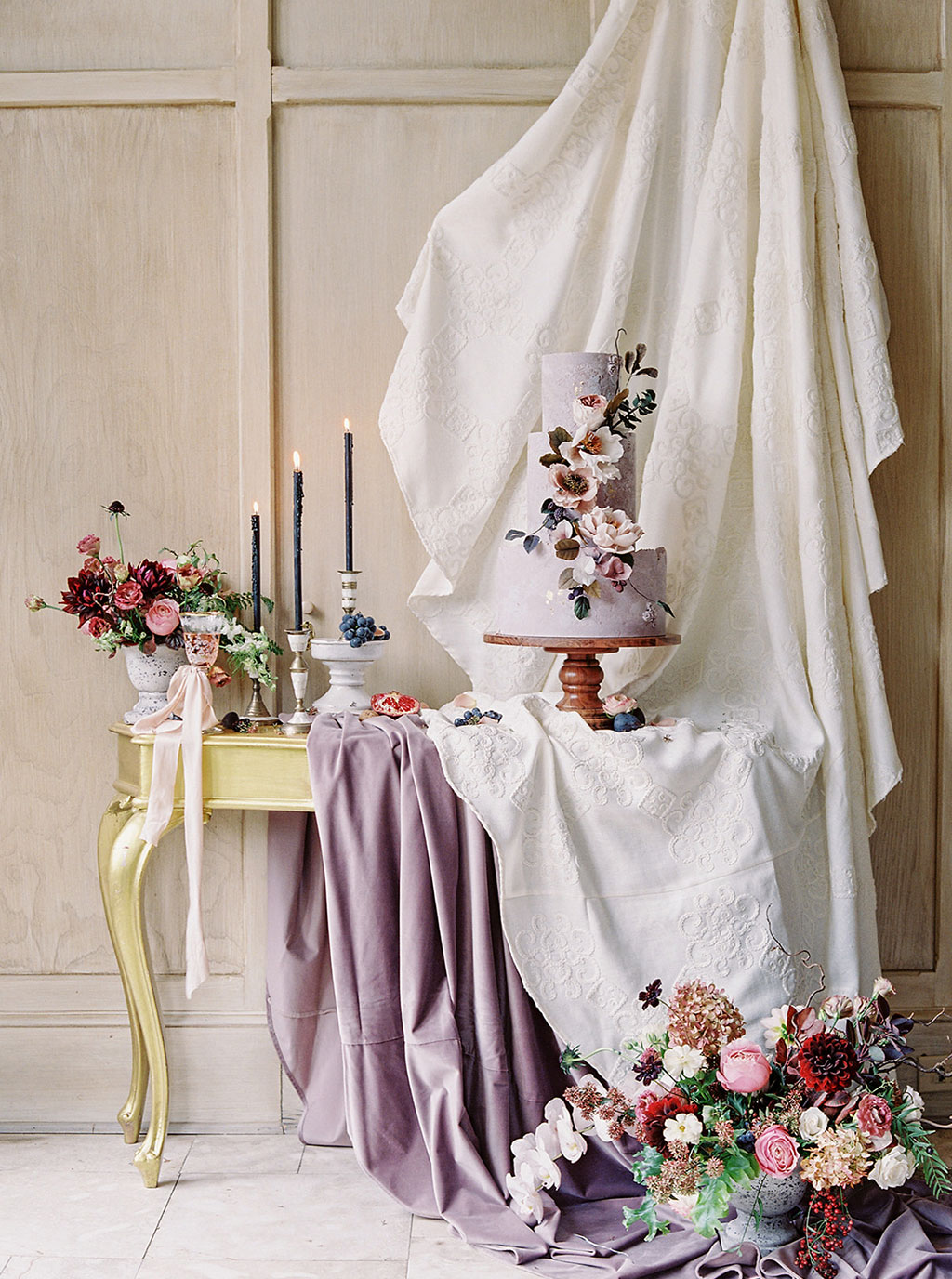 Photo – David Able Co. / Cake – Cakes by Angela Morrison
---
DRAPING LINENS – Draping a dreamy linen that connects with the rest of your event is a way to add texture and extra romance to your wedding cake table. You can have it hanging half off cascading onto the floor or if your table isn't nice to look at, cover it totally with an oversized option. Think about the kind of texture you want. Like a beautiful velvet or woven linen. Nuage Designs is a prefect place to look for unique linen rental options.
---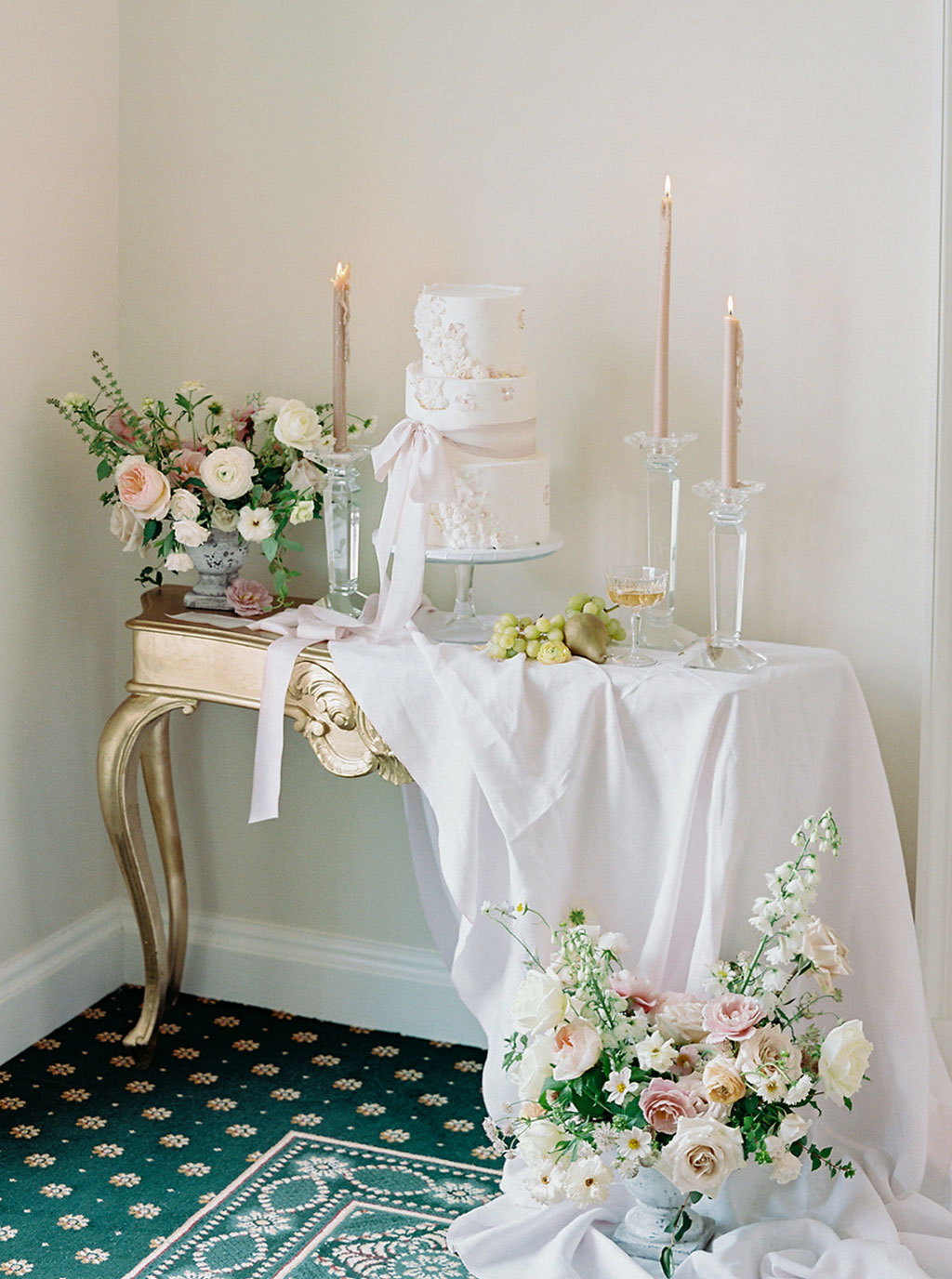 Photo – David Abel Co. // Cake – Sweet Gypsy Dessert Design
---
ACCENT WITH CANDLES – Adding candles to your cake table is always a lovely touch. Again, you can select an option that will match your reception table candles or have some fun and make them unique. Think about the candle stick holders you are using as well. Adding 3 – 5 tapers is the perfect mix.
---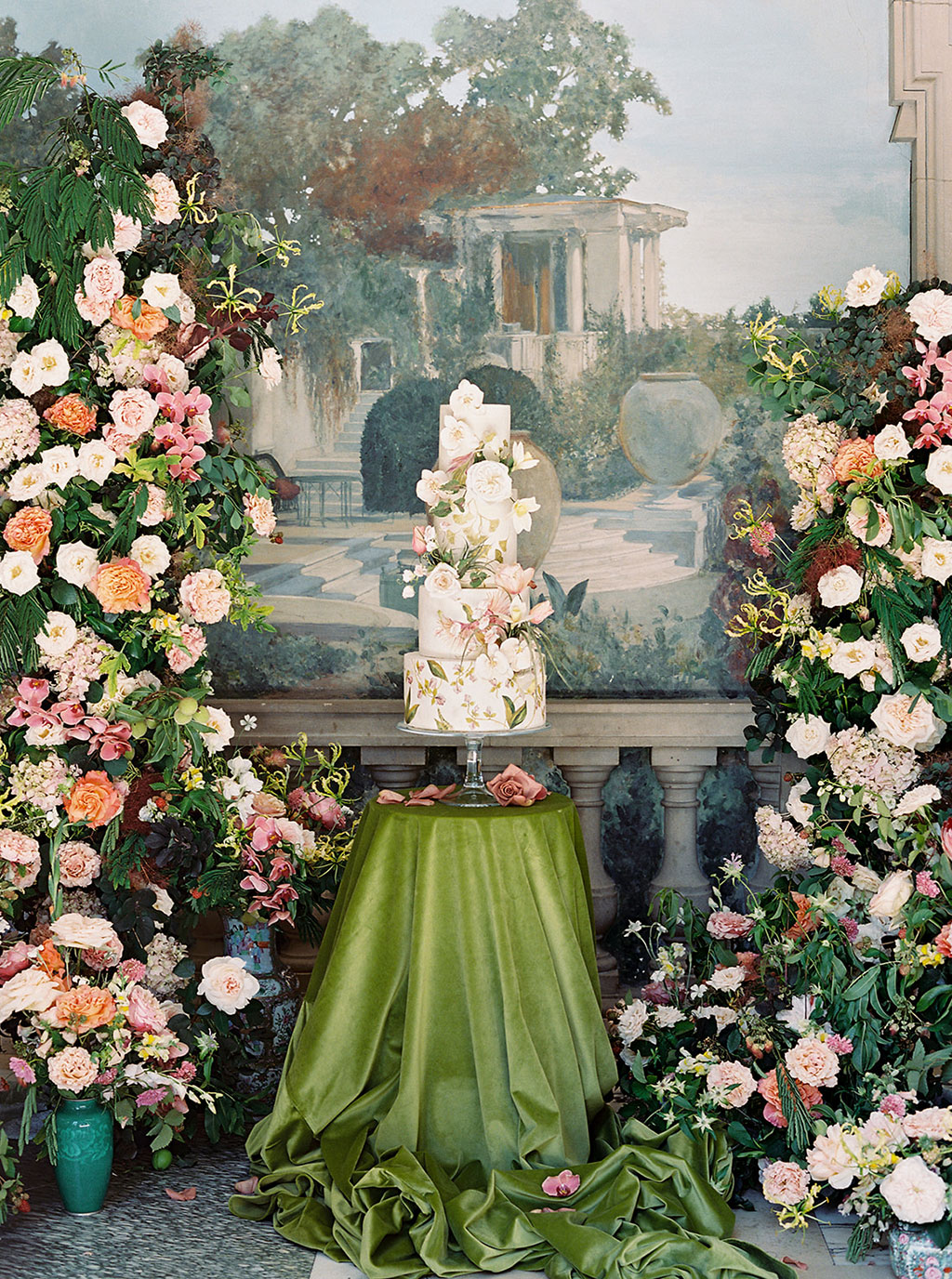 Photo – David Abel Co. / Cake – Jisoo Cake Design
---
THINK ABOUT YOUR CAKE STAND – It's always about the little details. Decide the kind of cake stand you want to incorporate and make sure it will compliment the rest of your decor. Glass, wood, porcelain…the options are endless and can help tell the story of your day.
---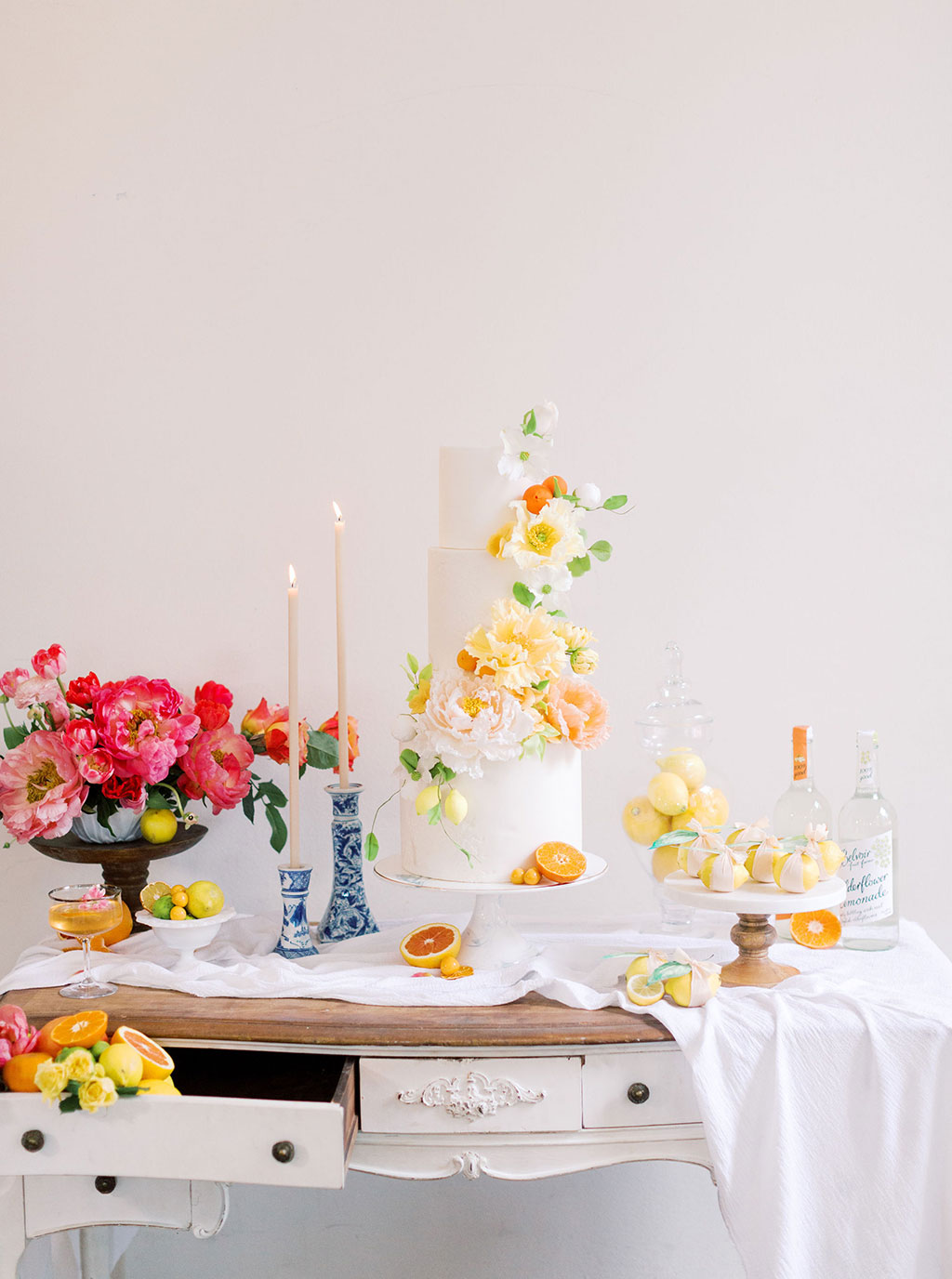 Photo – Molly Lichten / Cake – Cakes by Angela Morrison
---
PLACEMENT OF YOUR CAKE VINGETTE – If you're hoping to get publication worthy images of your gorgeous cake and the styling around it make sure you choose an ideal location for the display. A solid backdrop is always good to help highlight everything you've included and allows your photographer to capture images that will best showcase the decor.
---