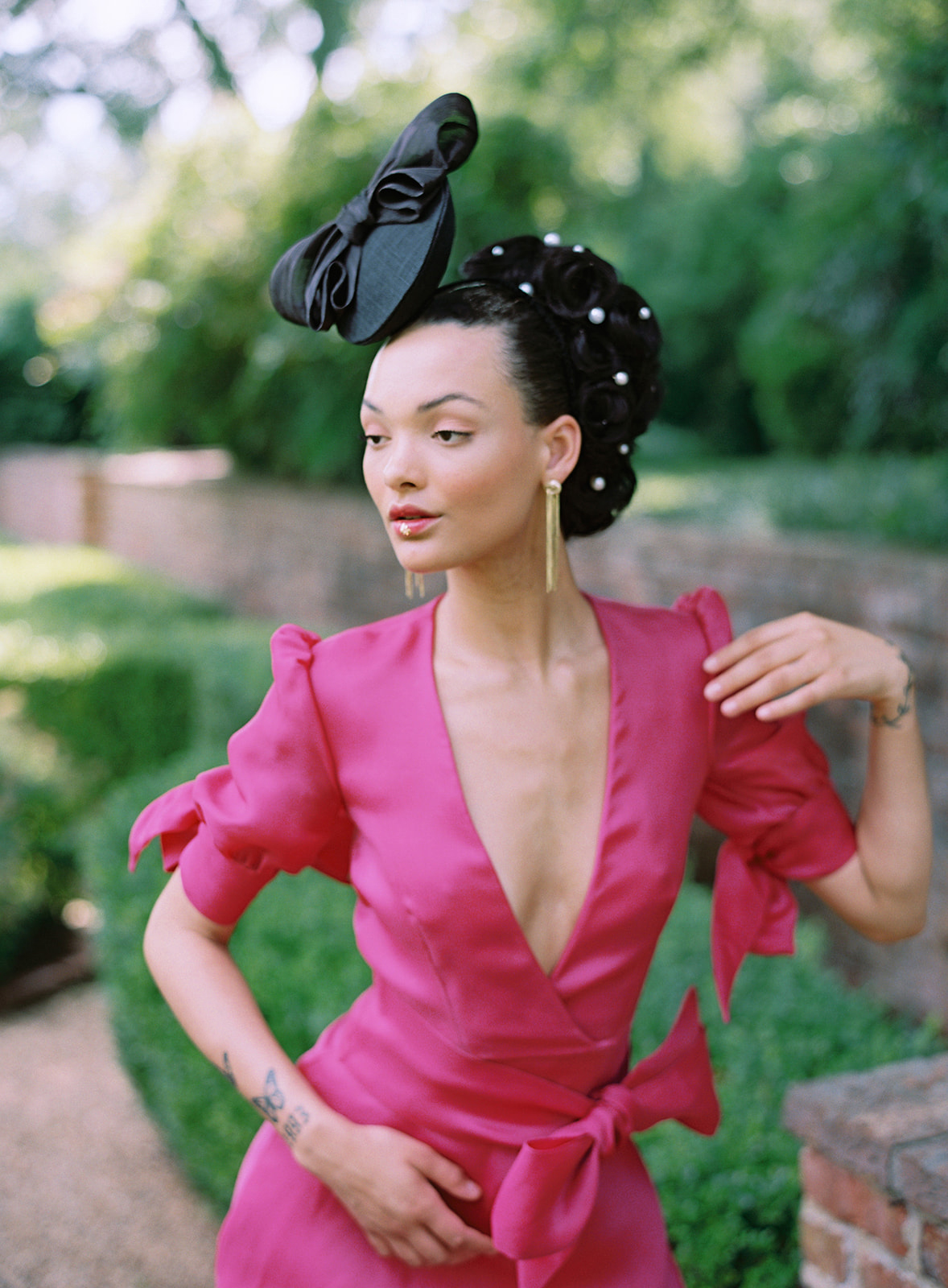 Photography by David Abel
---
Immerse yourself in the world of couture as we delve into our English garden fashion shoot with gowns by renowned designer, Naeem Khan. Set against the backdrop of a breathtaking English garden on an enchanting estate, this extraordinary event showcased four stunning gown looks, captivating the essence of beauty and elegance. Let's step into this captivating world where fashion and nature harmoniously intertwine.
"Such a far away look, as if she's always lived in a garden"
You can see more Lustre Theory fashion and styling work HERE.
---
---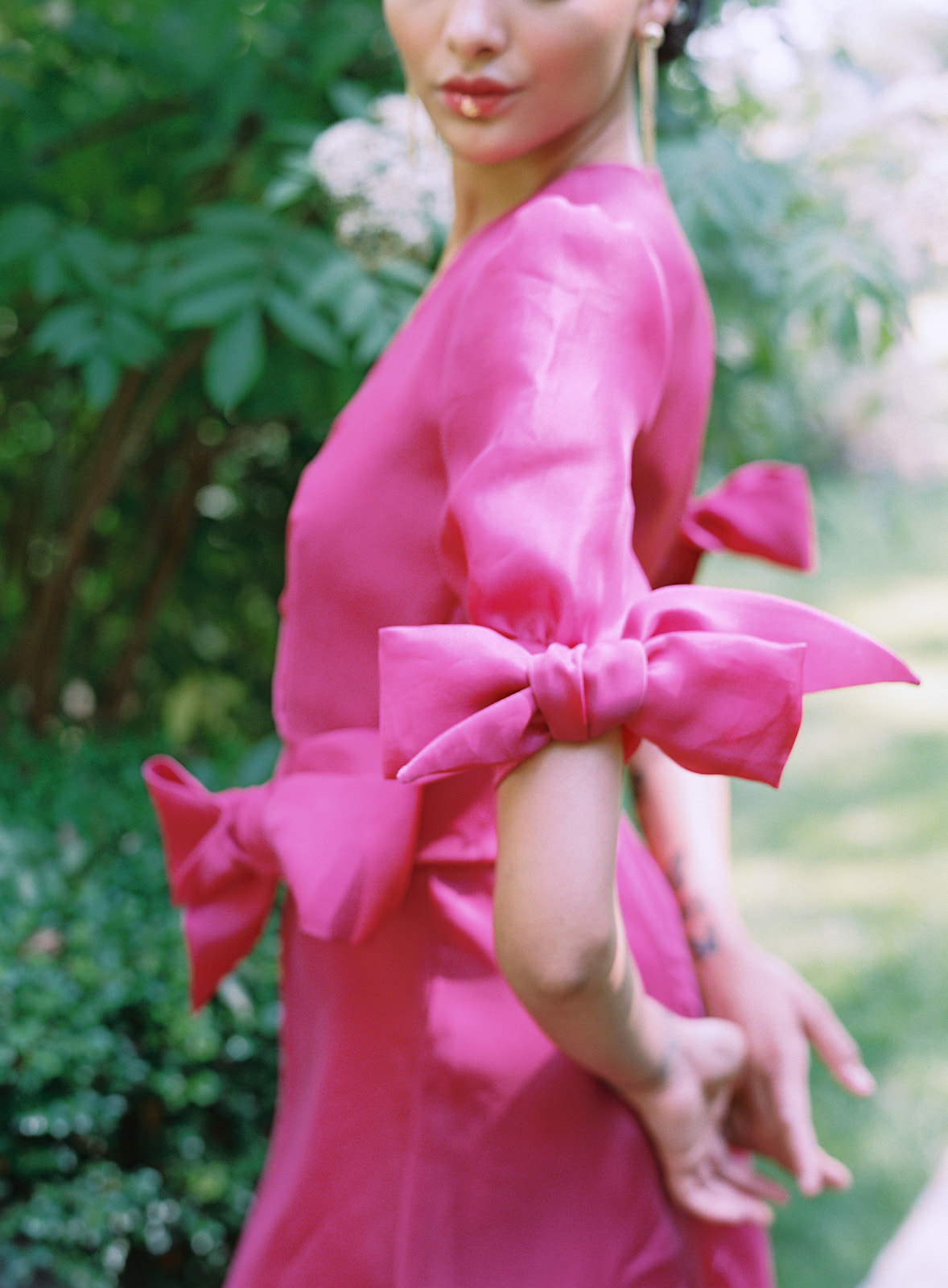 ---
Nestled within the picturesque English countryside, this photo shoot will transport you to a place where time stood still. The estate, with its sprawling lawns, vibrant flower beds, and ancient trees, provided an ethereal ambiance that beautifully complemented Naeem Khan's designs. The soft golden light filtering through the leaves added a touch of magic to the atmosphere, creating an unforgettable visual experience.
---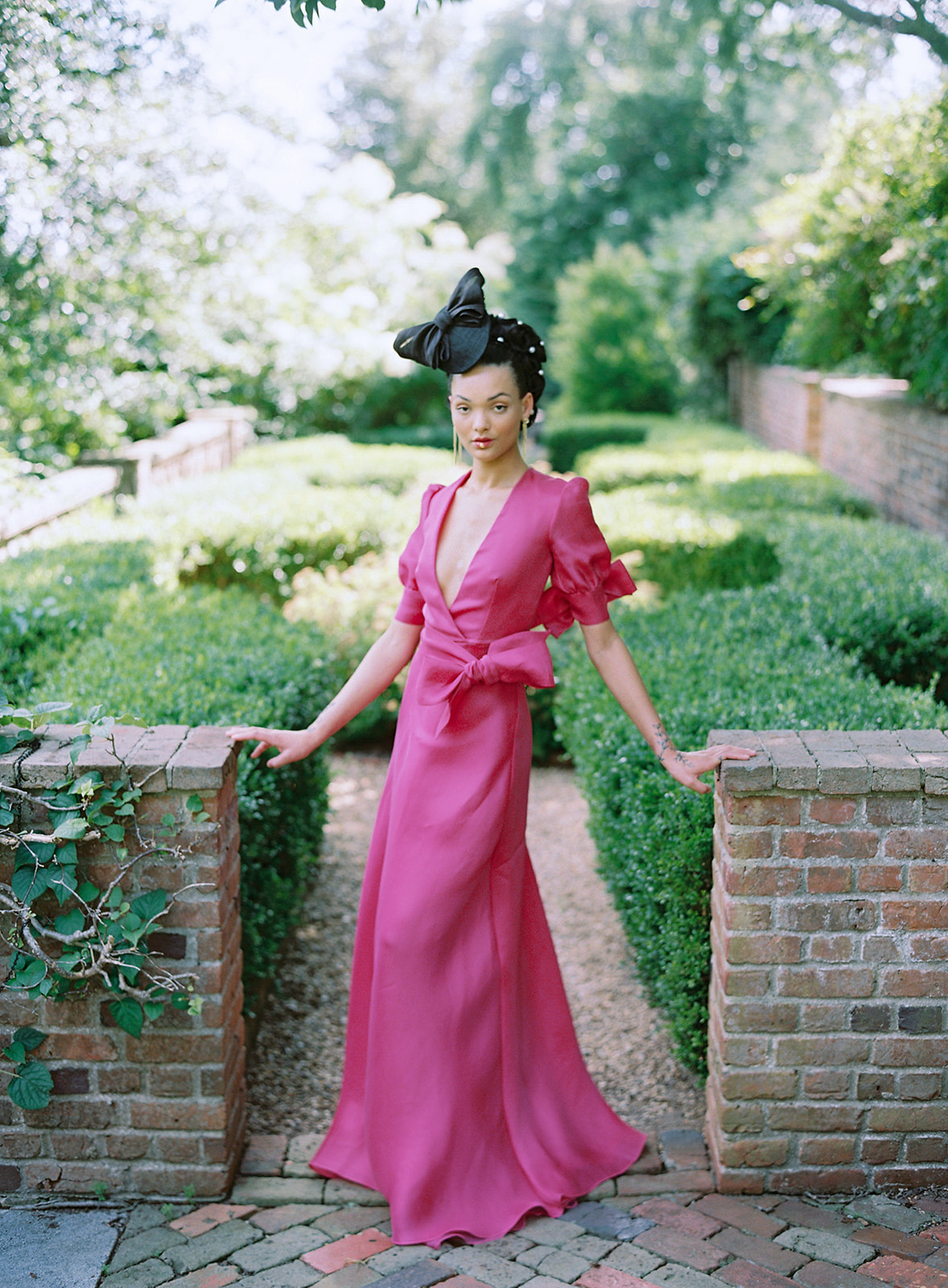 ---
Gown Look 1: Ethereal Charm
The first featured gown was a masterpiece, embodying ethereal charm and delicacy. Adorned with bow details, this gown boasted flowing pink fabric  that gracefully swept across the garden paths. The model's presence merged seamlessly with the surroundings, making her the embodiment of an otherworldly muse. We accented this look with a unique millinery creation also with a black bow detail.
---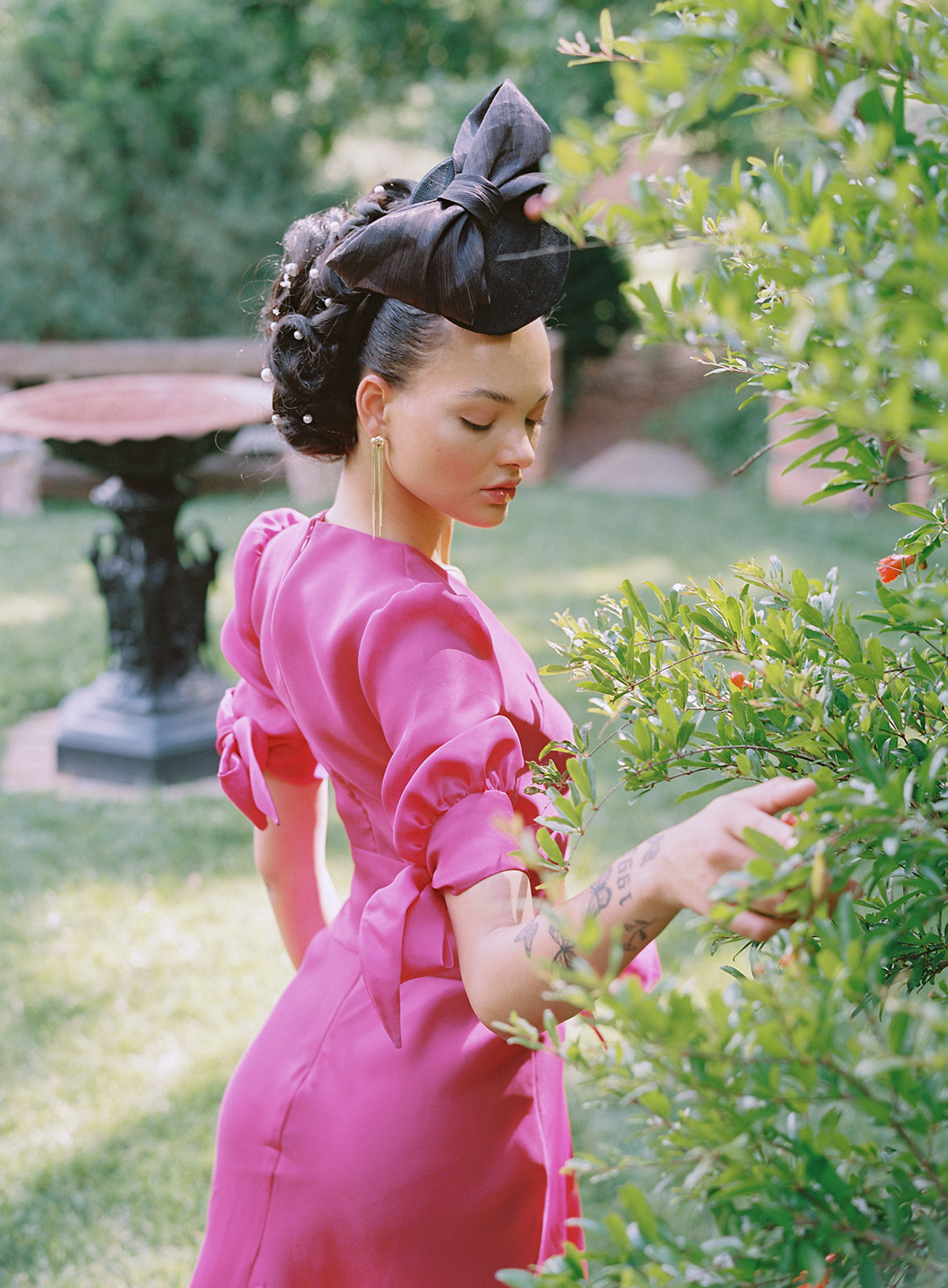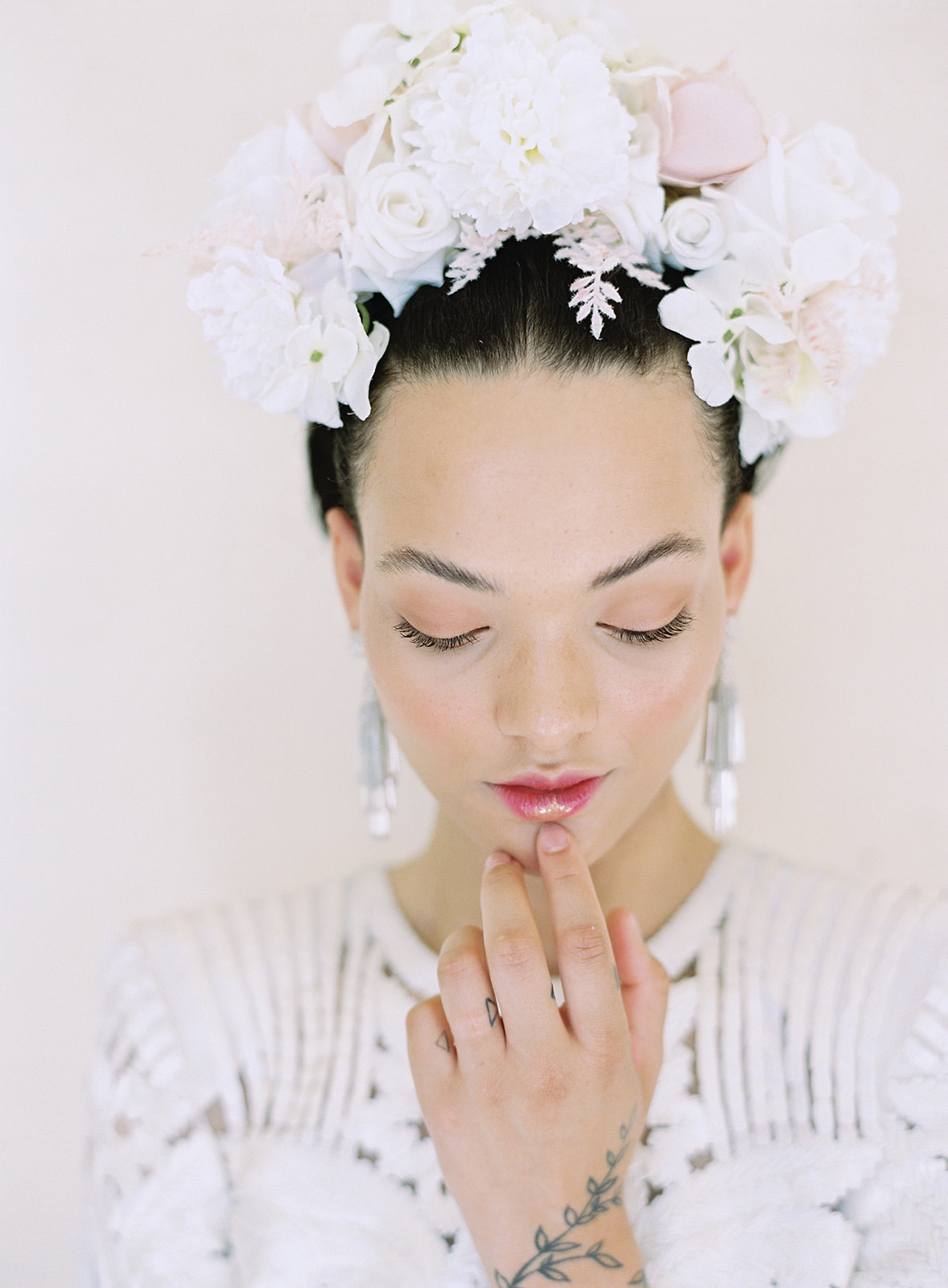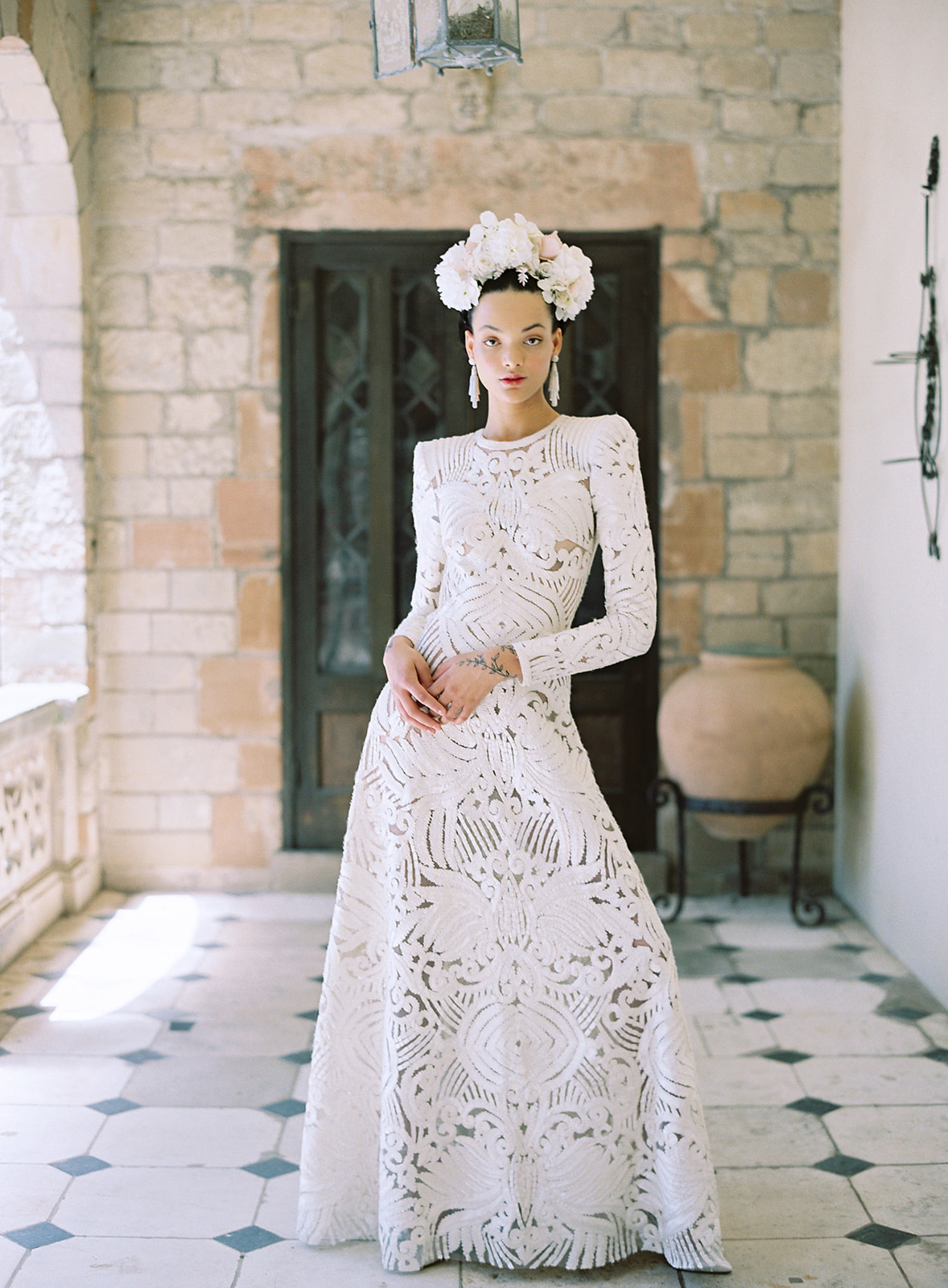 ---
Gown Look 2: Modern Elegance
The second bridal look shows Naeem Khan's flair for modern elegance. The sleek, form-fitting silhouette accentuated the model's figure, while the plunging back and fabric detaisl added a touch of allure. Against the backdrop of the estate's architecture, this look epitomized contemporary glamour and sophistication with its unique ribbon embrodery.
---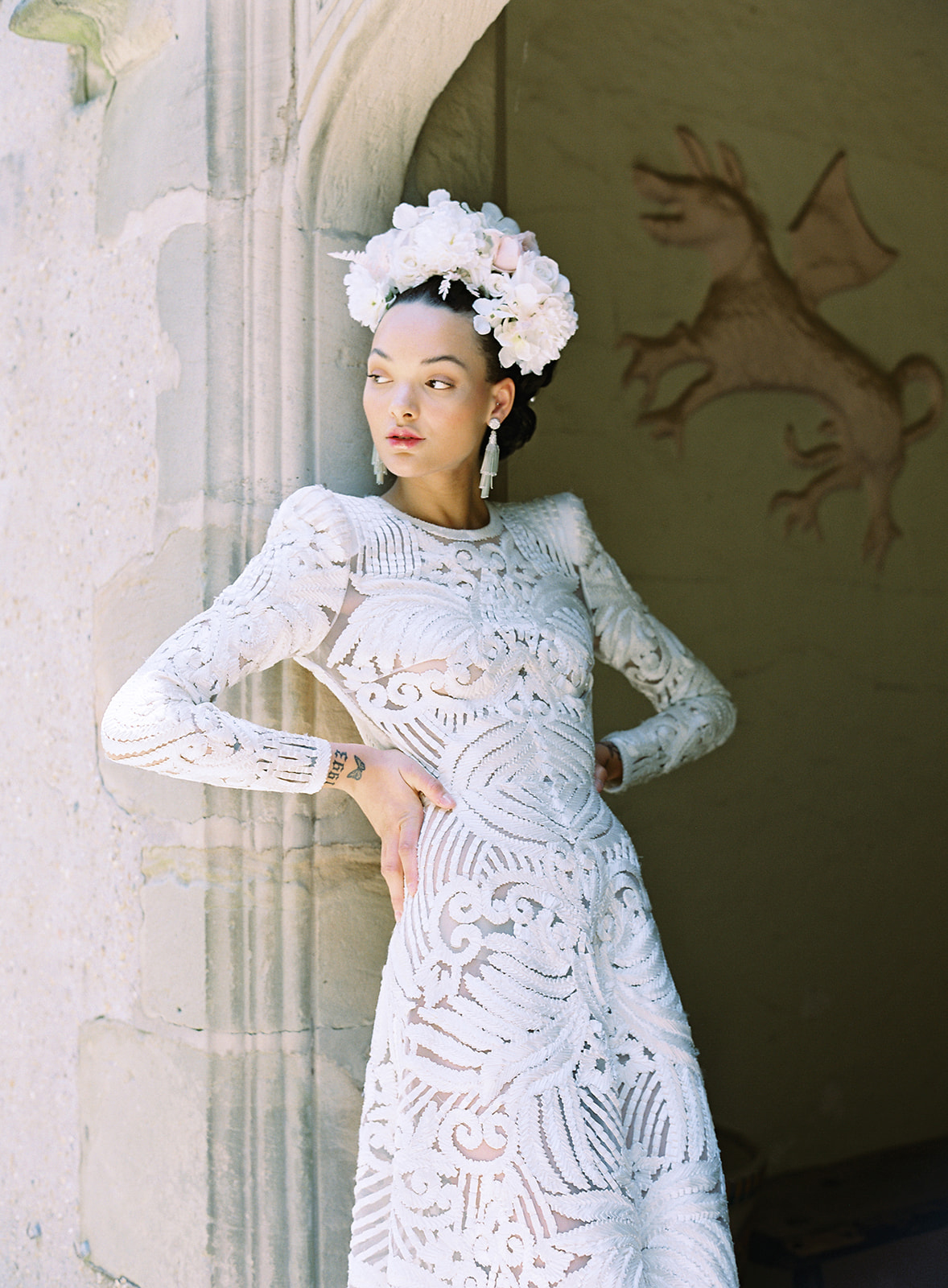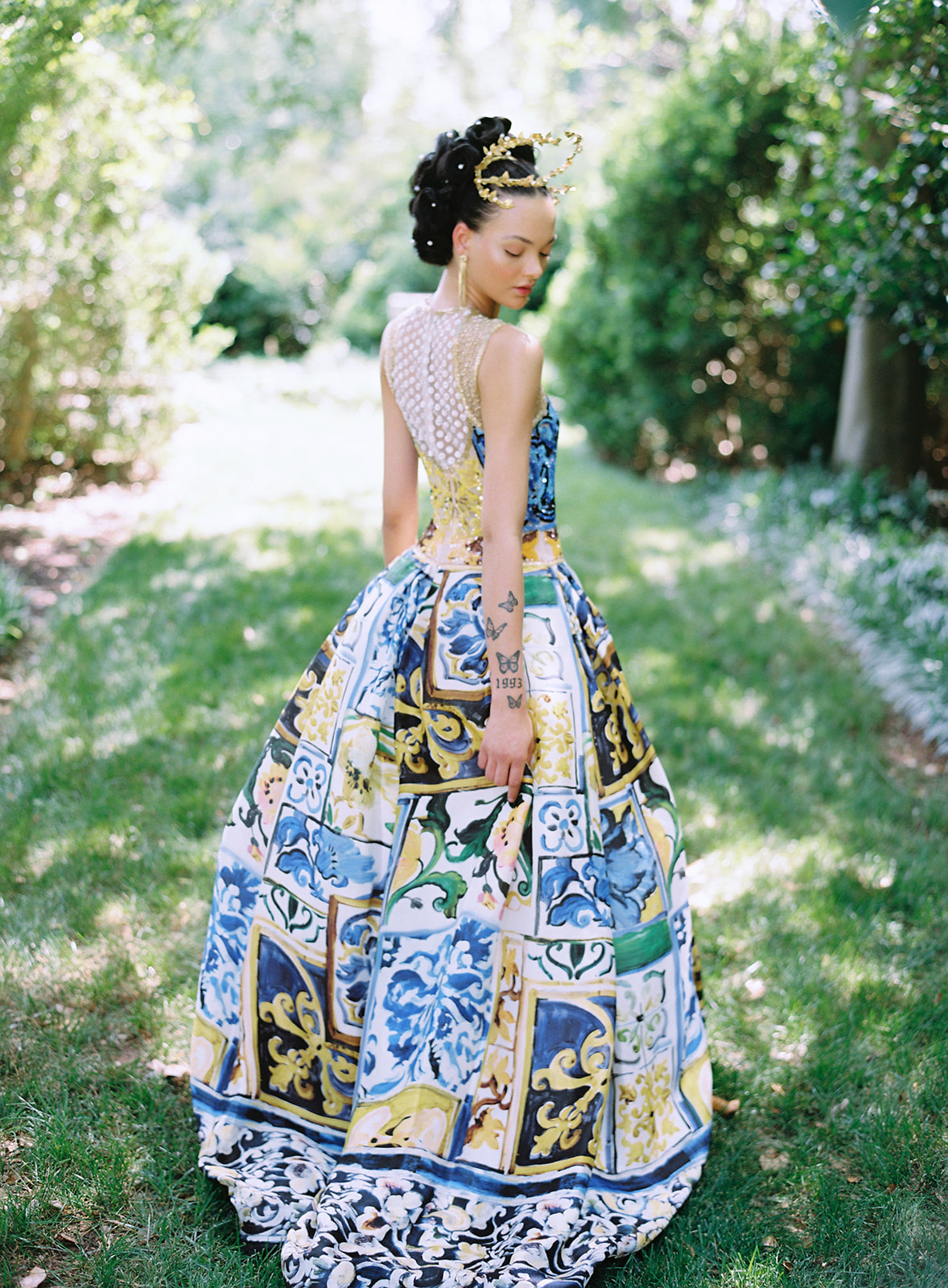 ---
Gown Look 3: Regal Sophistication
In the third gown, Naeem Khan captured the essence of regal sophistication. The fitted bodice and embellished jacket with ornate beading and the voluminous skirt exuded grandeur fit for royalty. As the model stood beneath the ancient trees, she exuded a sense of strength and confidence, evoking the spirit of a modern-day queen.
---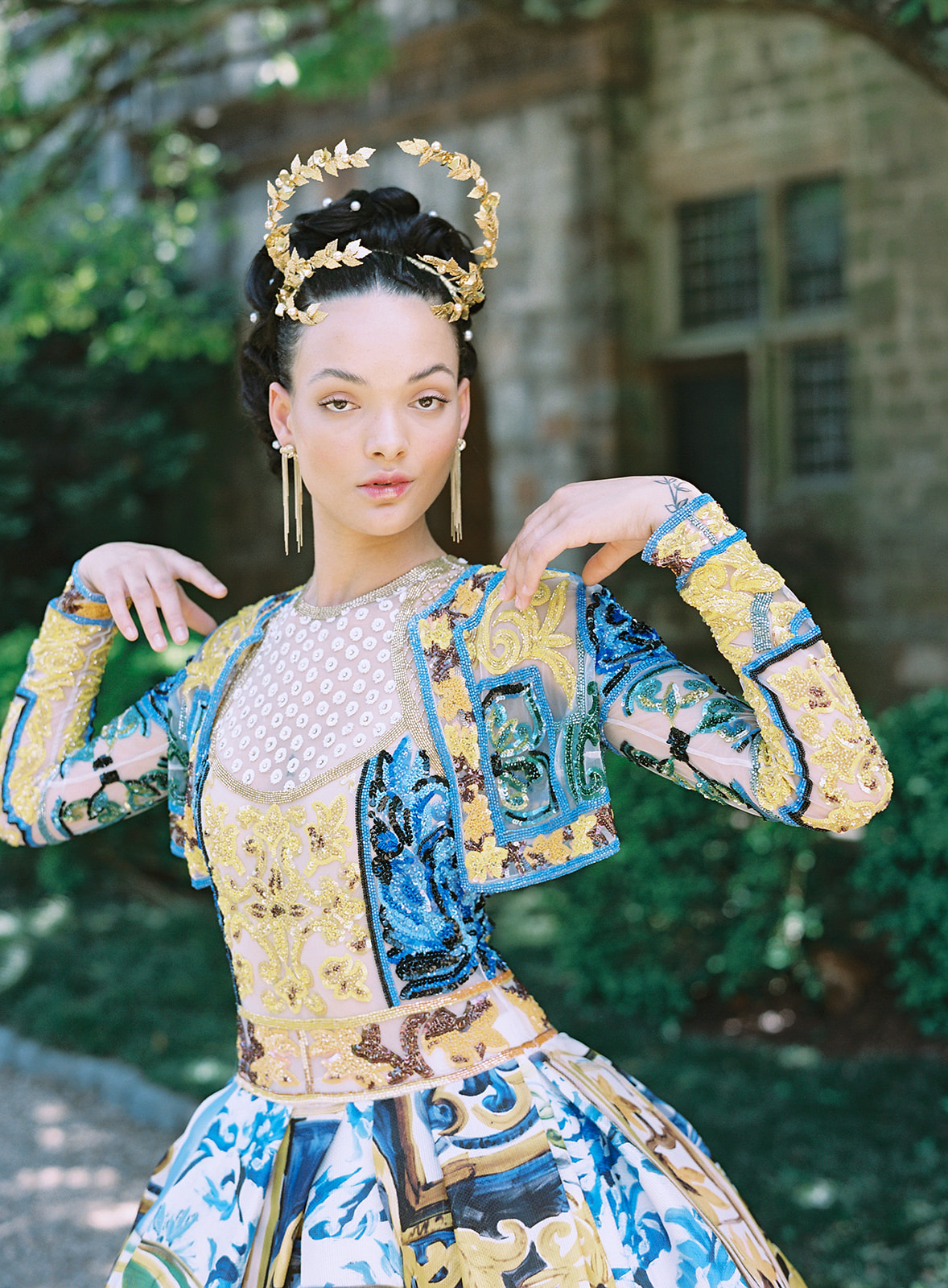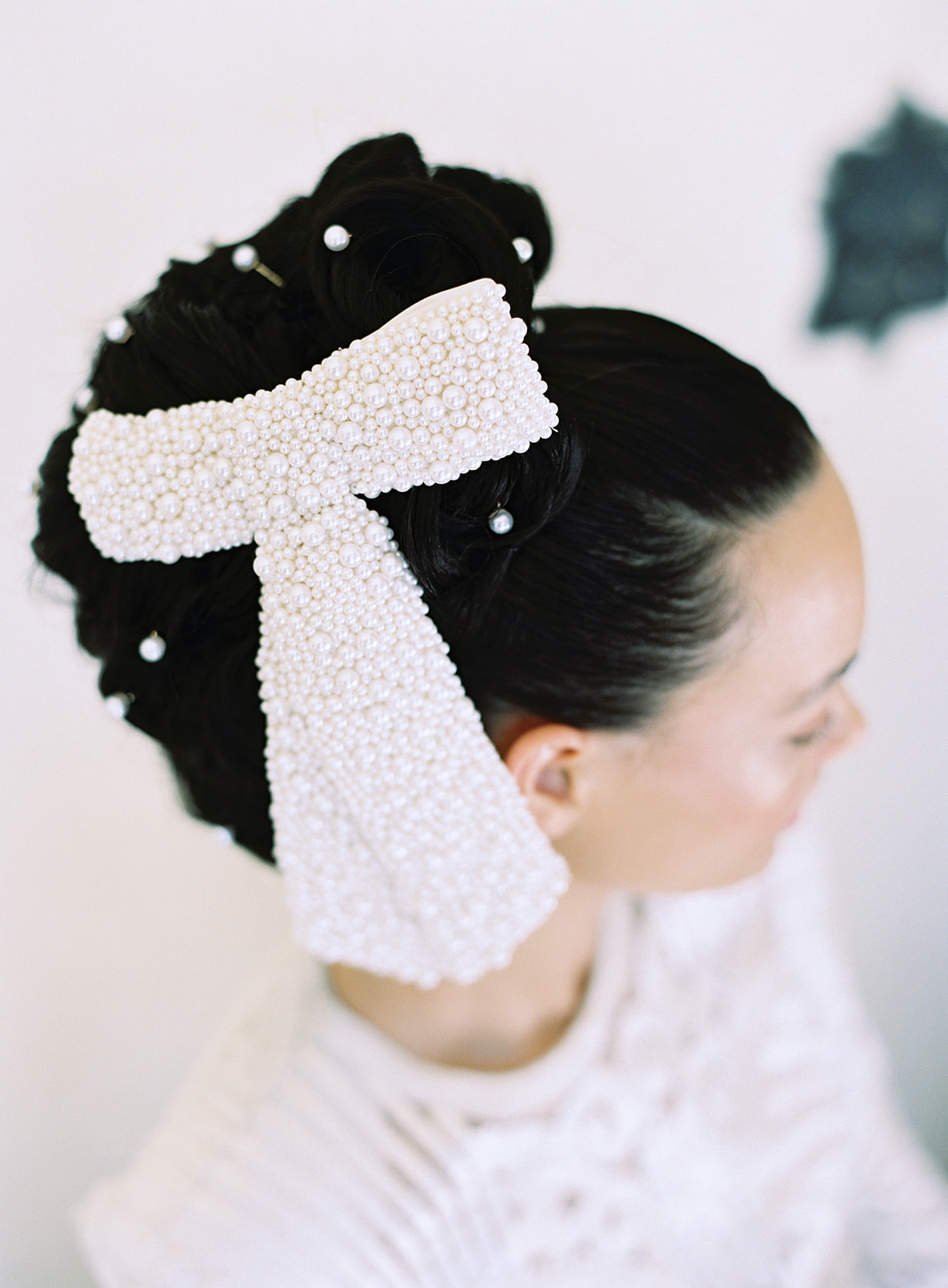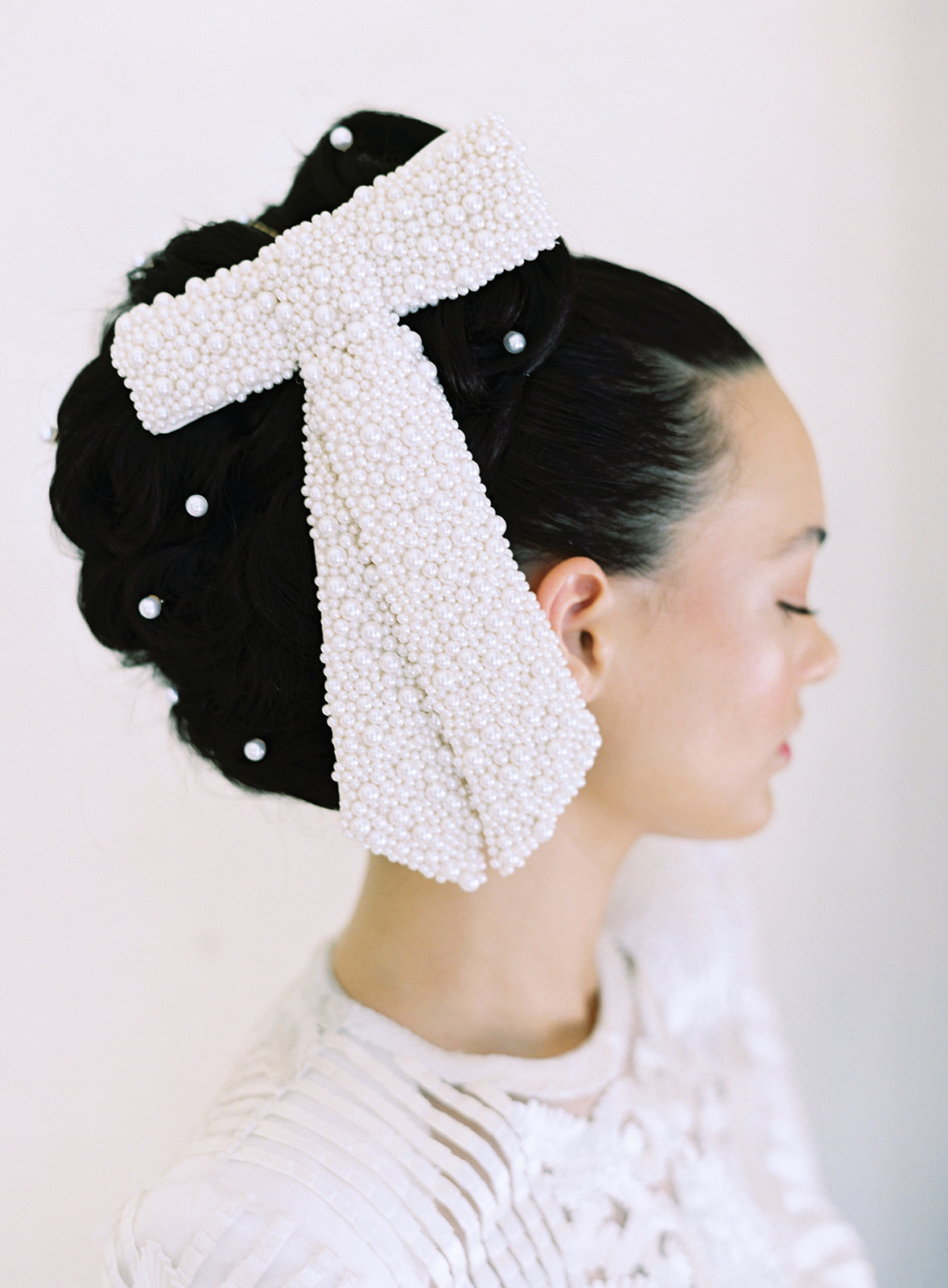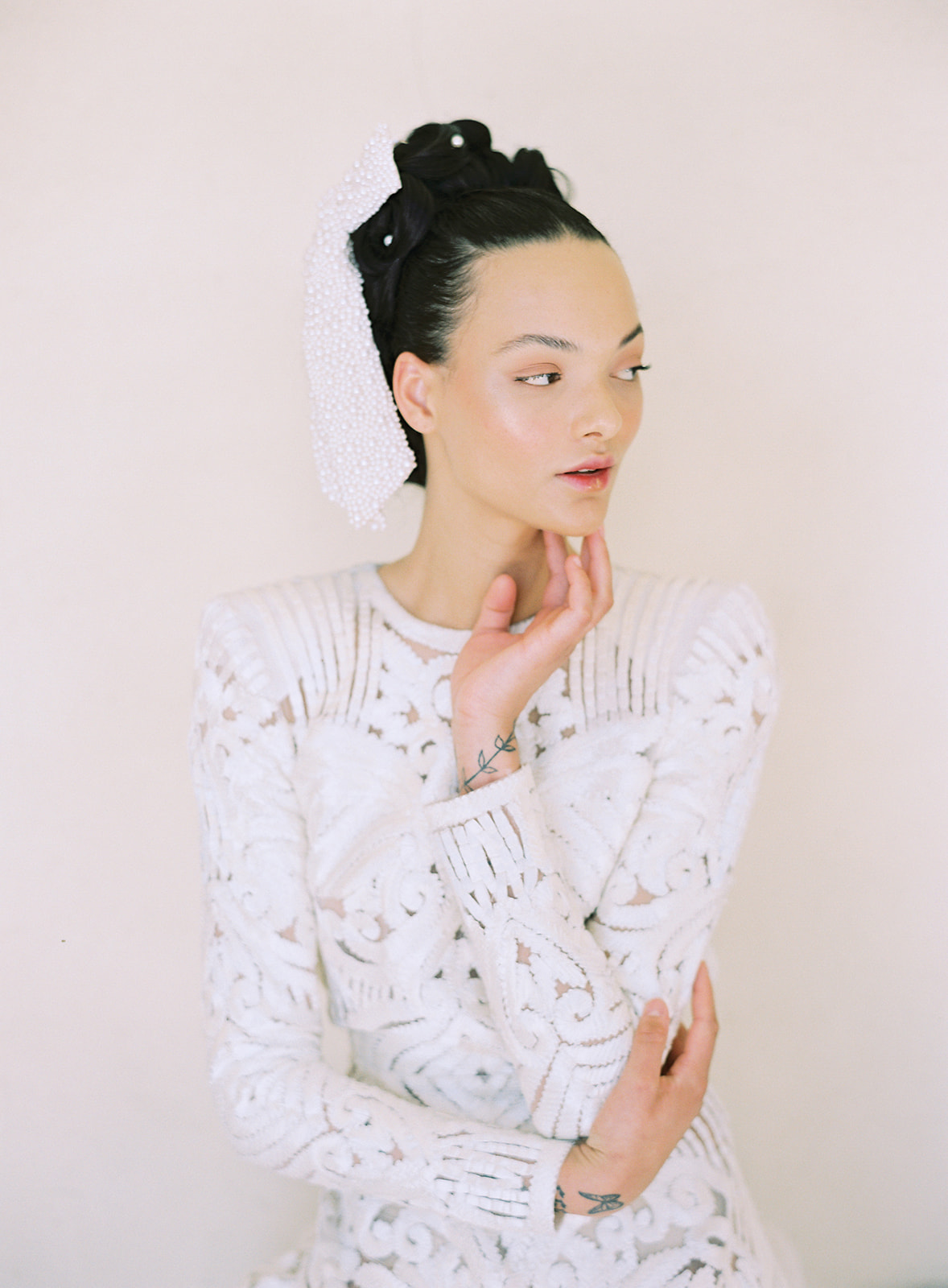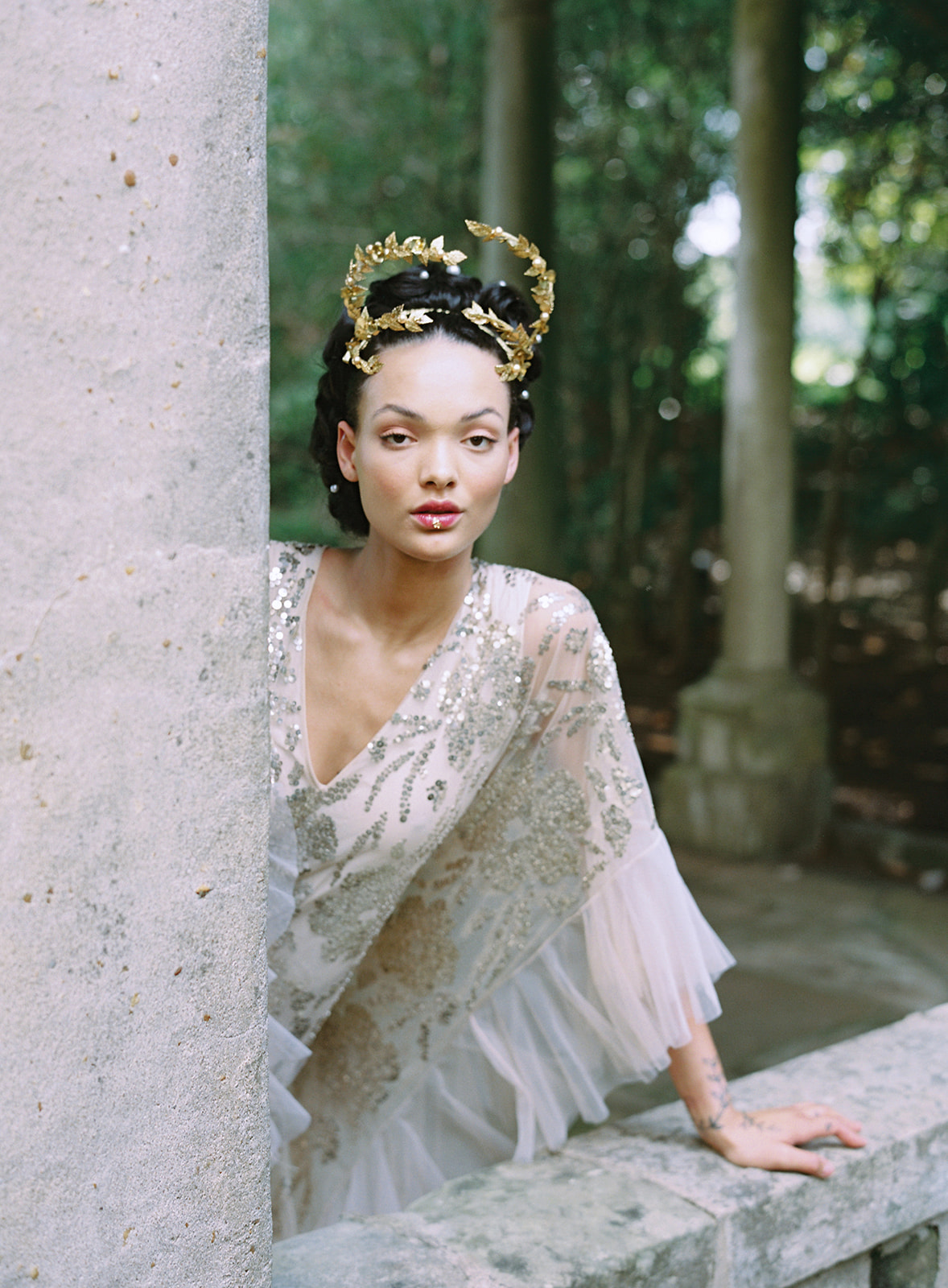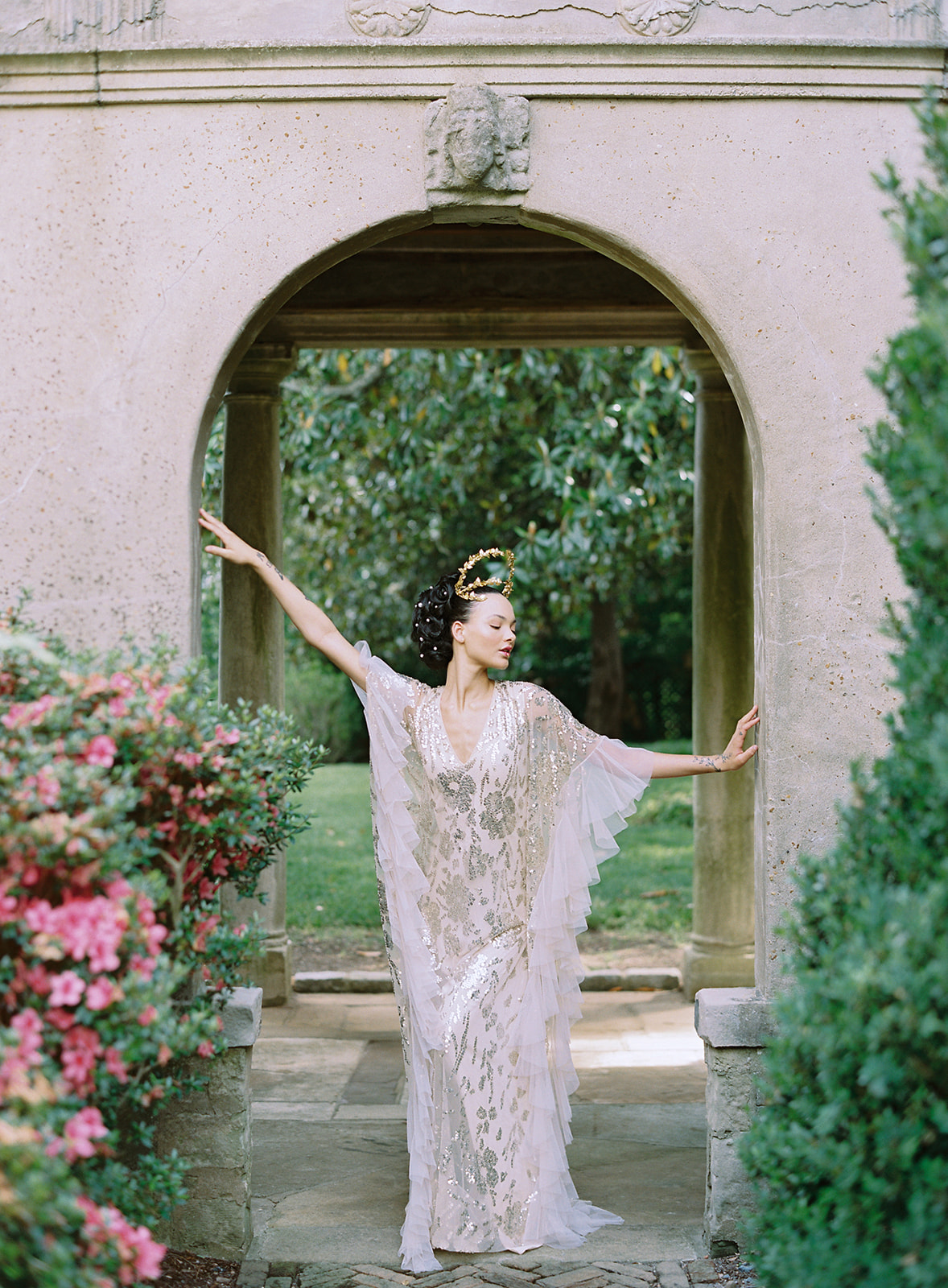 ---
Gown Look 4: Grecian Goddess:
For the final gown look we embraced a Grecian influence for the styling. Transporting us to an era of timeless beauty. This gown exuded an aura of ethereal elegance and grace, reminiscent of the goddesses of ancient Greece. The flowing silhouette, draping softly around the model's figure, evoked a sense of effortless sophistication.
---