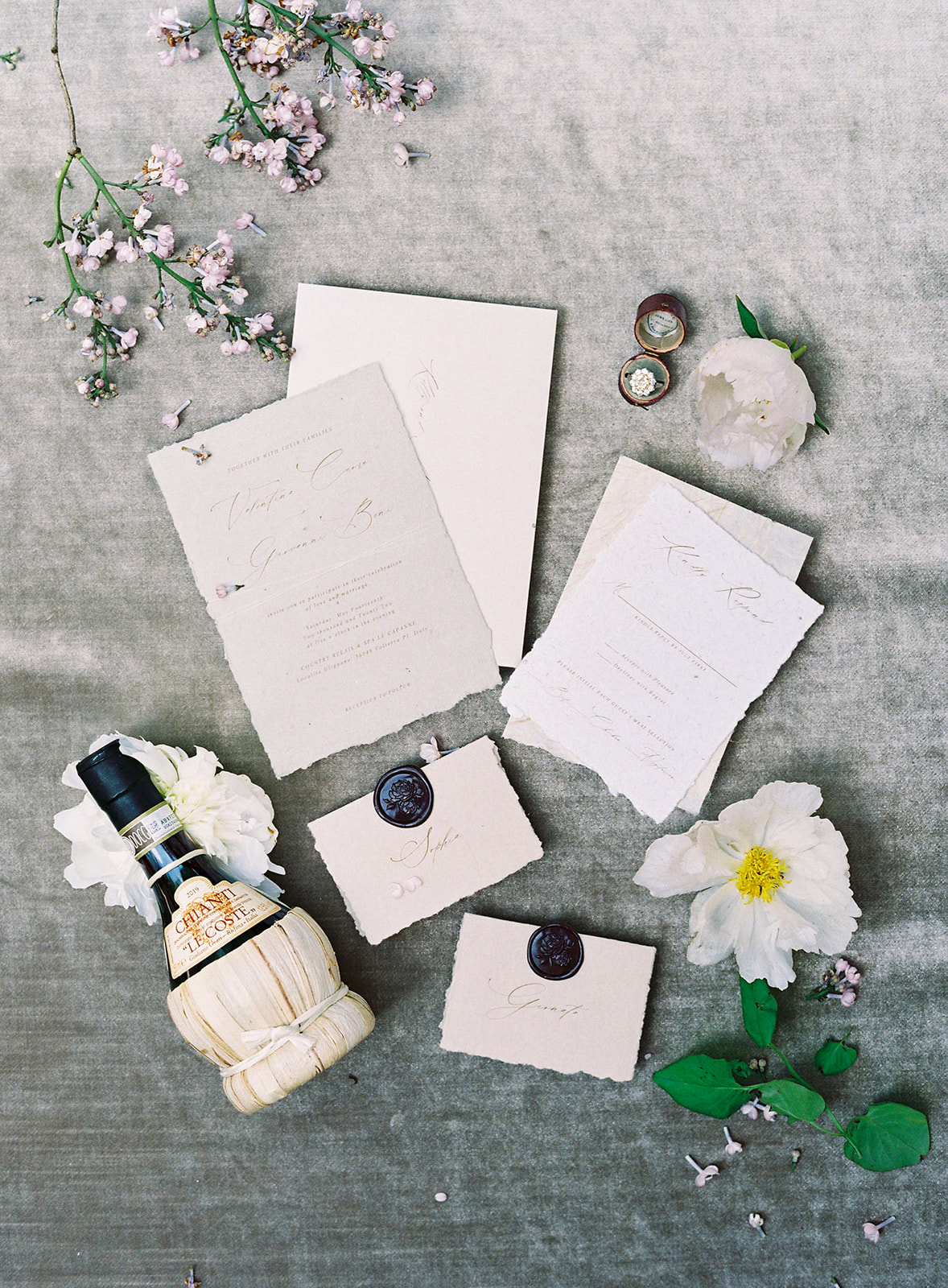 Photography // David Abel
---
We all need a little Italy in our life. I love curating flat lay designs for so many reasons but one of the big ones is the sourcing and selection of the props that go into them. These Italian inspired flat lays are truly Bellissima! All the details are perfect. The florals, props, antique dishes and styling surface color.
This suite was created for an editorial that took place in Italy. But these flat lays were created here in the USA with the photographer. We needed to make sure the colors and props used in the styling went with the overall theme of the shoot that had taken place in another country weeks prior.
There are so many flat lays out in the world. A common shot requirement for many wedding photographers. There is often no time the day of the wedding to dedicate the time you need to this level of styling. I always try to incorporate completely unique elements into my stationery flats. You will see some of these unique items below.
You can see more of my flat lay styling work HERE.