What do you get when you combine an ice cream bridal shower, amazing colors, and one of our favorite vintage style eras? Pure magic of course with a cherry on top!
For this shoot we took inspiration from the vintage Mod style and sprinkled it into our decor and fashion choices. The shoot took place in the downtown Norfolk Arts District or sometimes referred to as the Neon District of Norfolk Virginia. The location's brightly colored fence couldn't have been a more perfect backdrop for the photography.
The goal wasn't to copy the popular Twiggy style, but to bring in hints of the era so you could feel the influence when looking at the images.
Color played a large role in defining this classic look. Bright, bold color is splayed in geometric patterns with vintage influence. The style focuses on color blocking with hints of bright yellow, orange, pink, and pastels.
This 1960's subculture brought about a more playful approach to makeup and the use of color. Different elements of the hair and makeup trends were chosen for the models: voluminous hair, lots of eyeliner and large bright accessories.
TIPS TO TAKE AWAY
1. Have no fear! Don't be afraid to pull decor and style elements from famous time periods or favorite themes. But try and think about how you can adapt these ideas into your event designs and still keep it current and make it your own. Rather than copying the original concept.
2. Get creative with your food. Fancy cupcakes were used inside the waffle cones for this shoot for both impact and longevity. If you want something on your dessert or food tables that will look beautiful but also last sometimes it's helpful to think outside the box. Choose something creative and tasty that you might not have thought could be used in a certain way before!
3. Mirroring decor elements. If you're lucky, you'll have a feature at your event venue that offers a serendipitous addition to your decor. In this shoot the multicolored fence was perfect for the theme but we wanted to connect the fence to the shoot more. Colored ribbons were used as a fun accessory for the heart shaped bistro chairs and played off the vertical lines of color on the fence. Many times, taking advantage of decor elements from your venue will help unify your event aesthetic and could also save you a little money in rentals.
---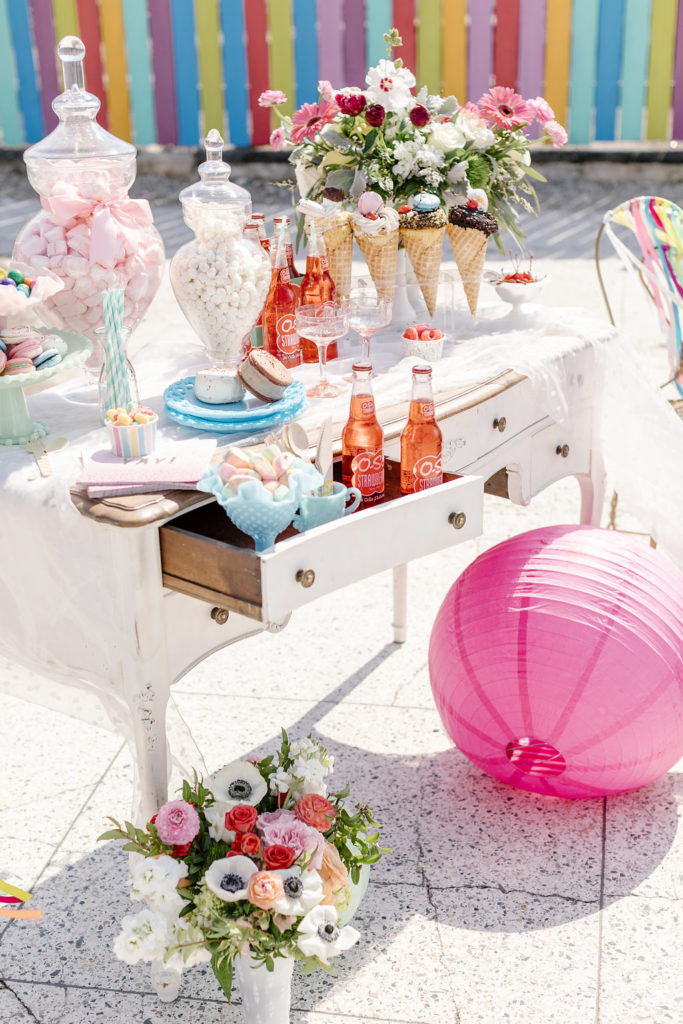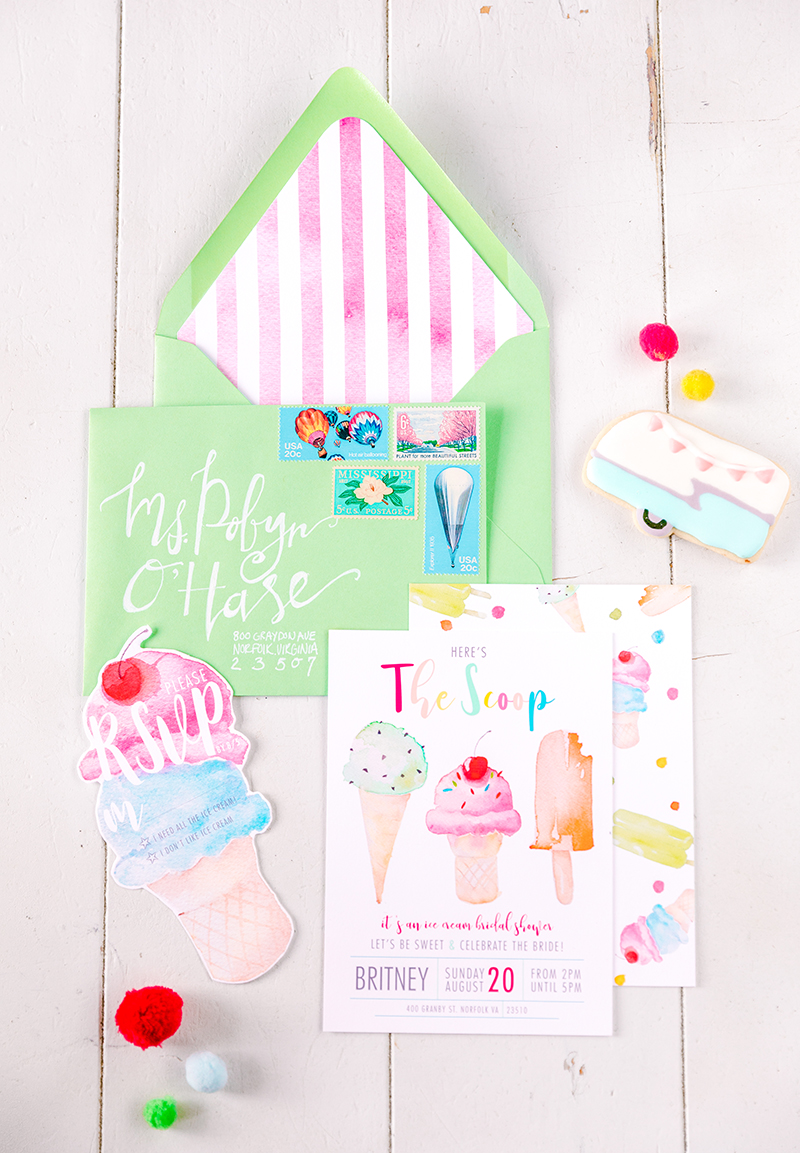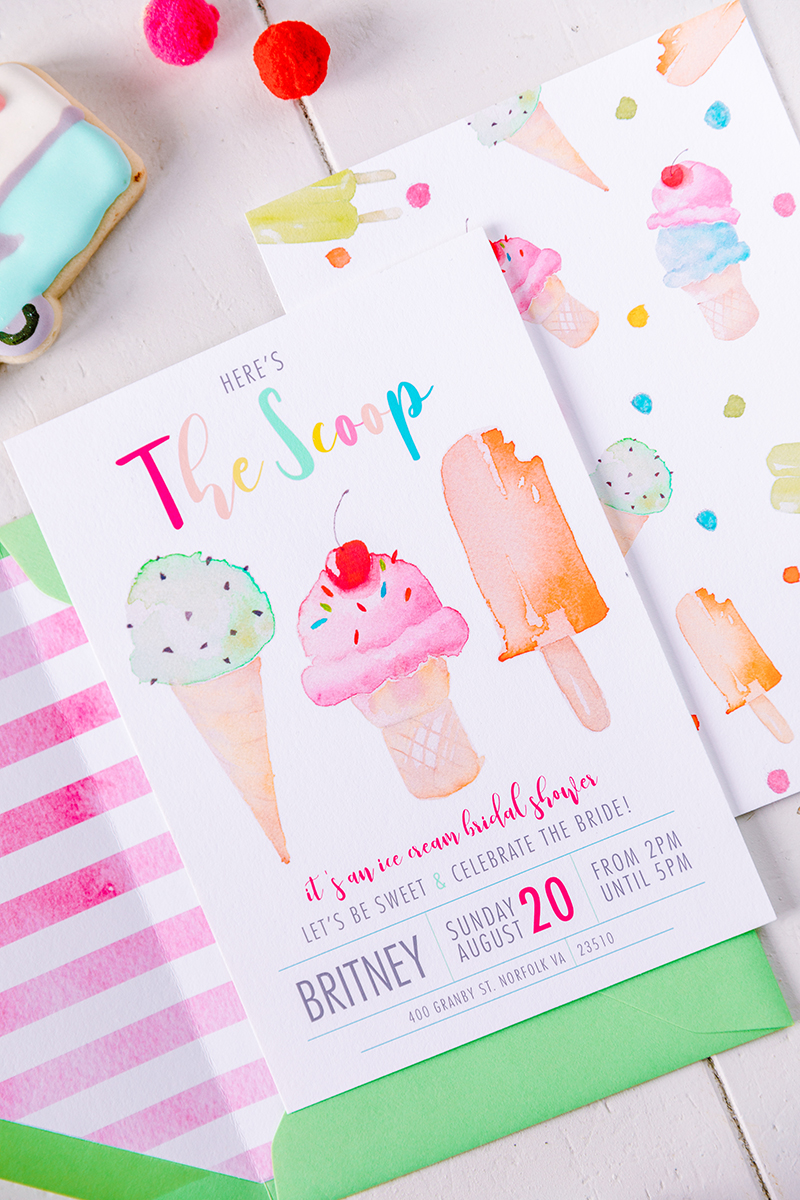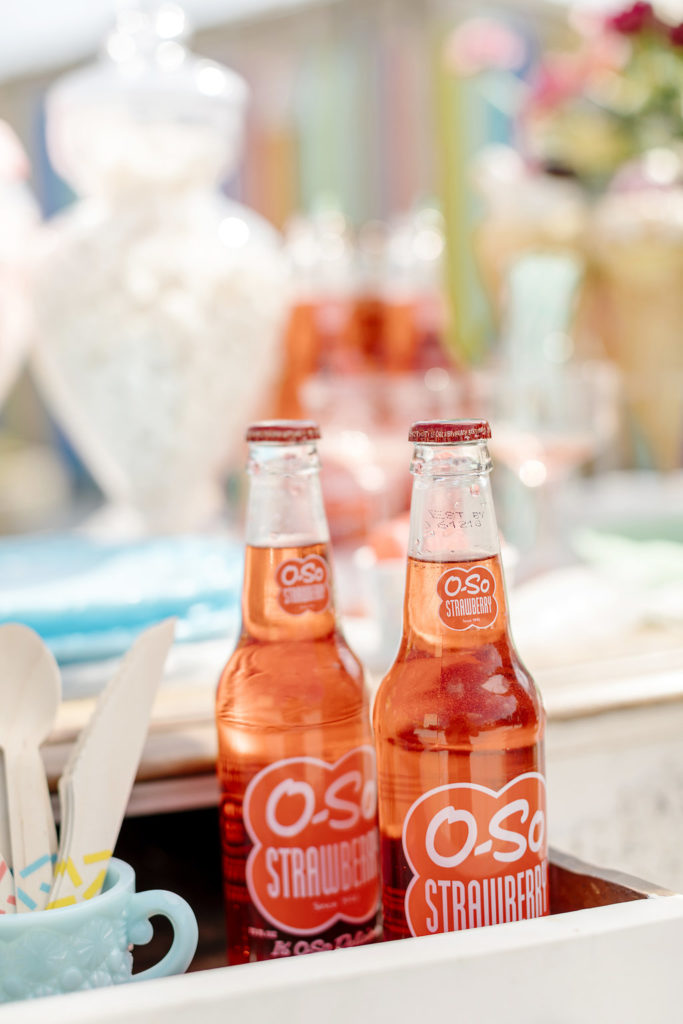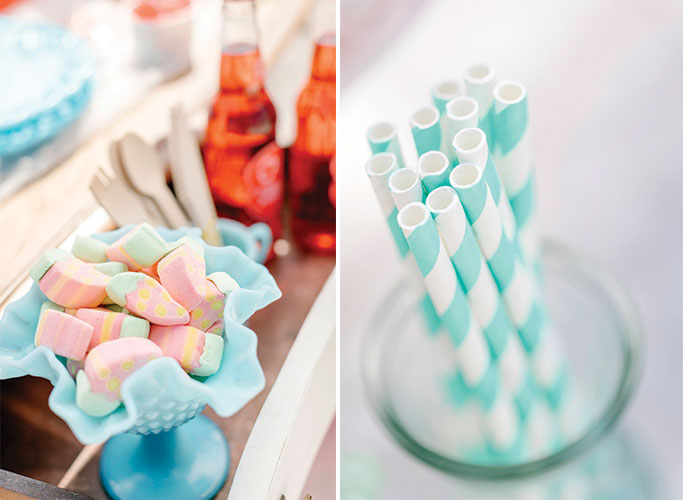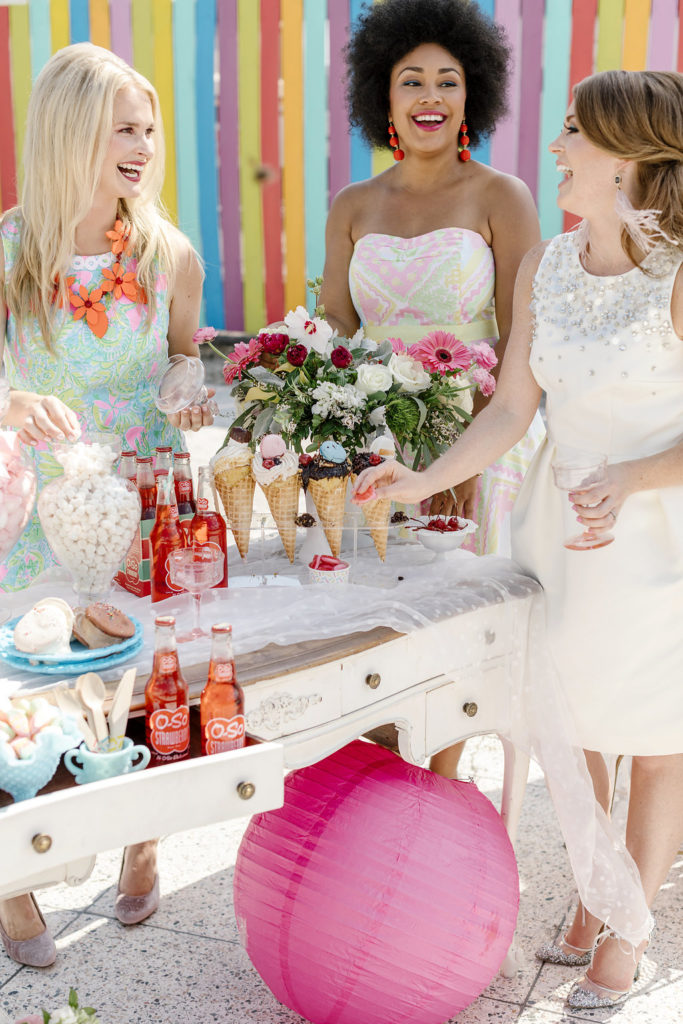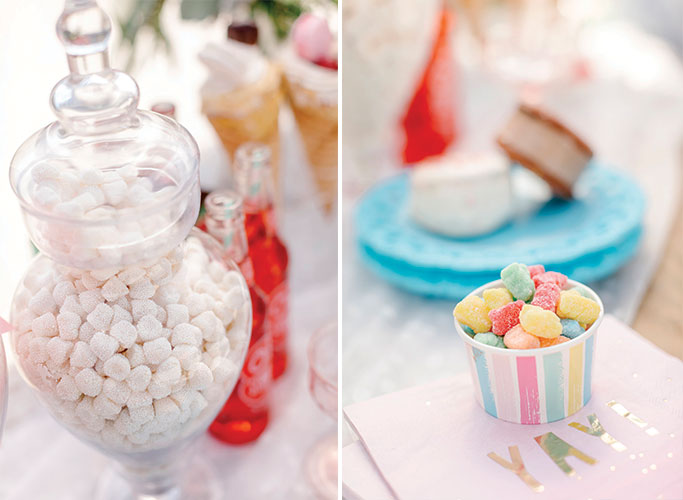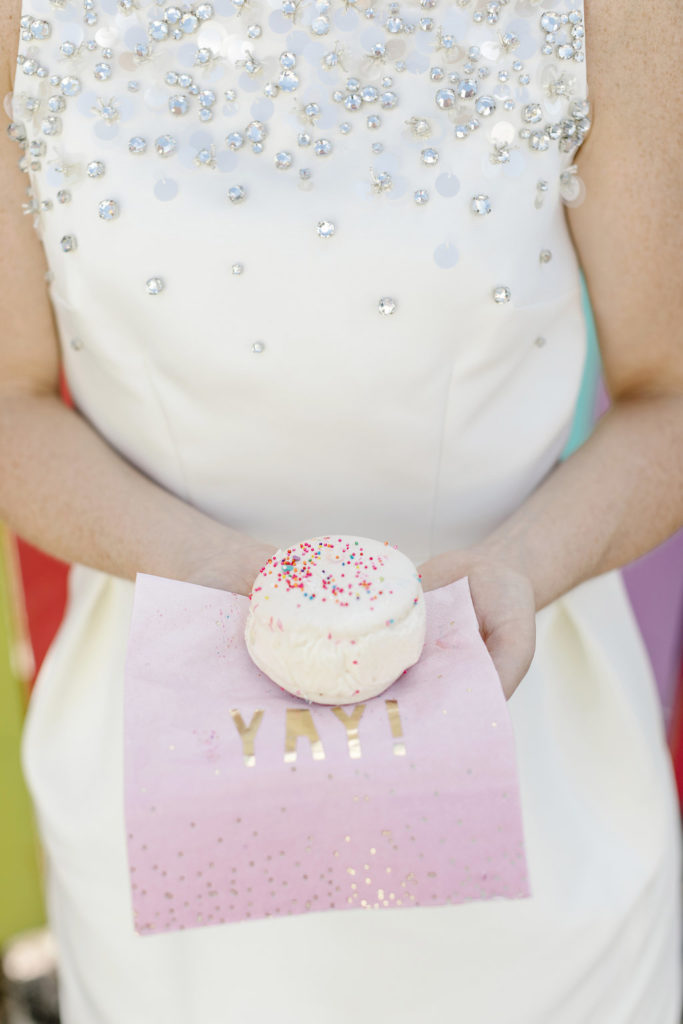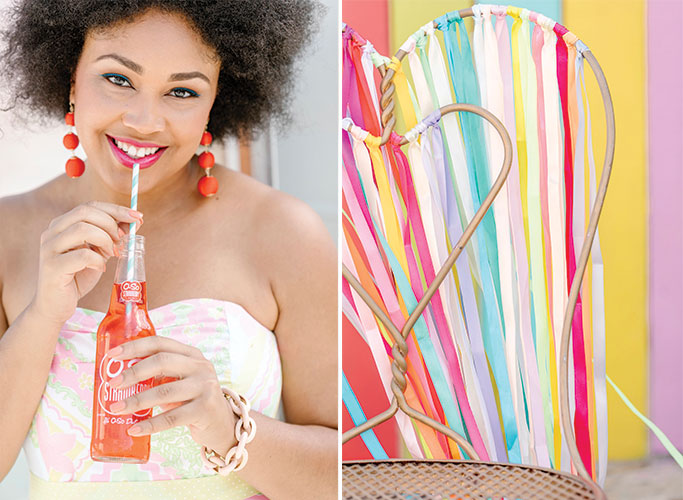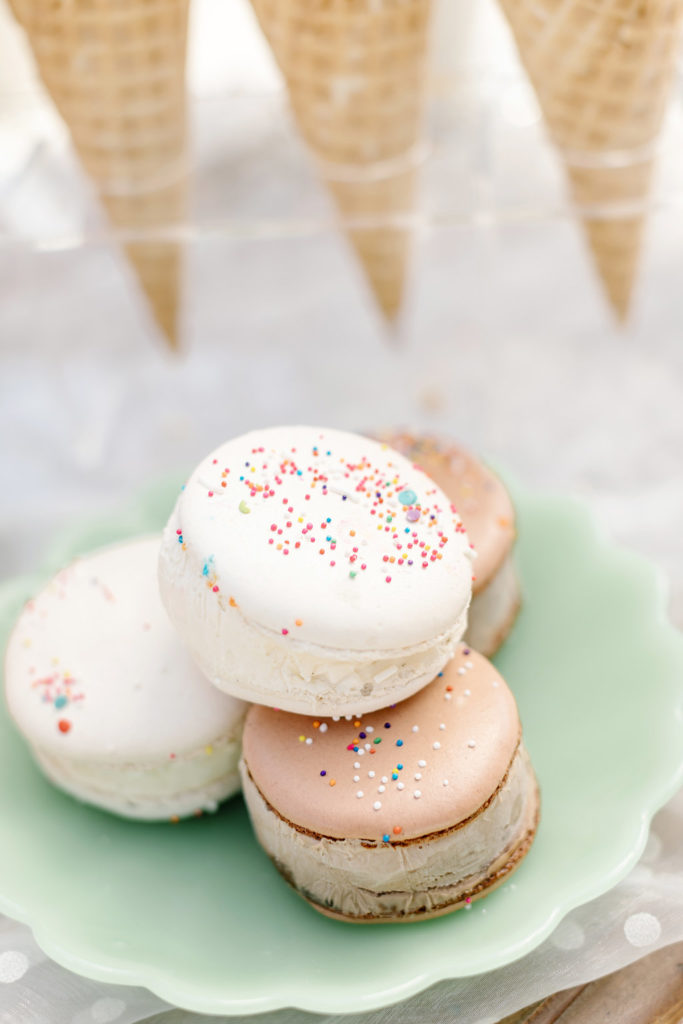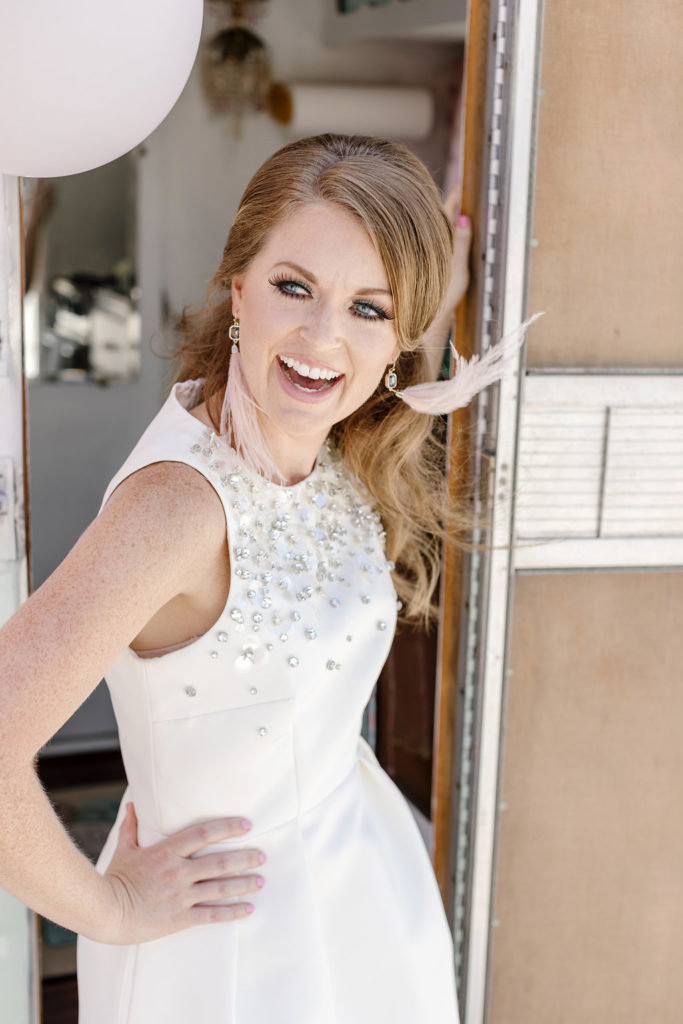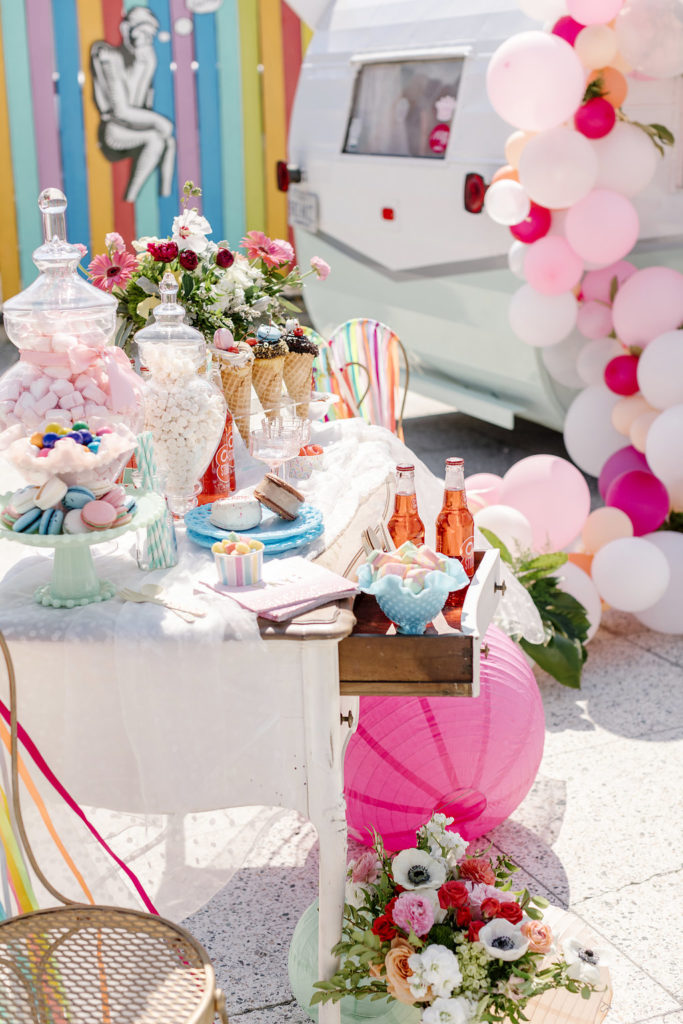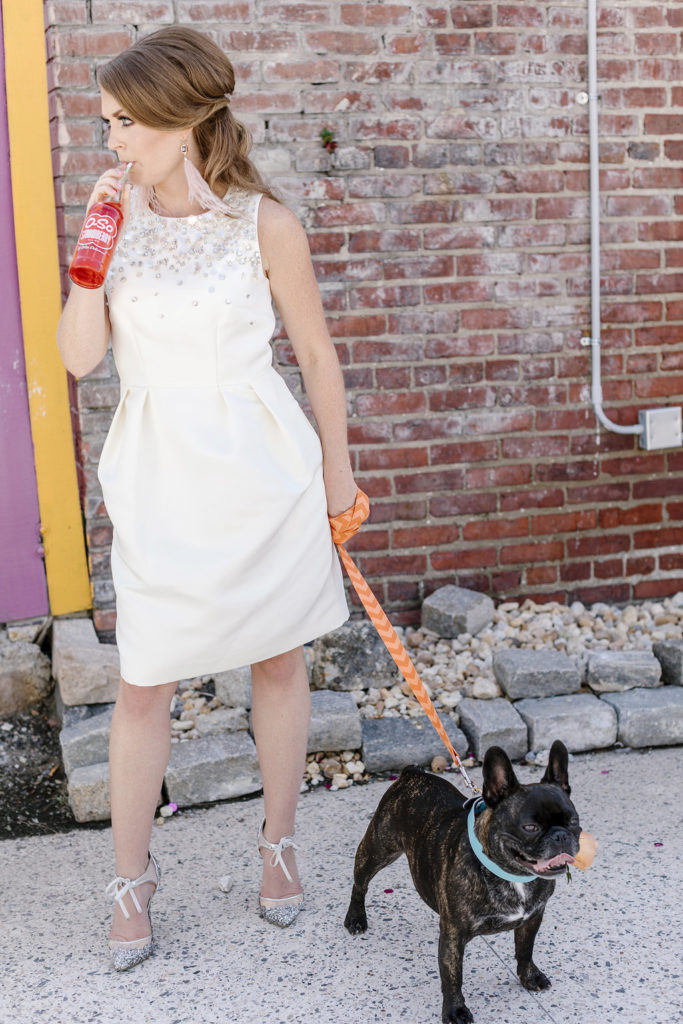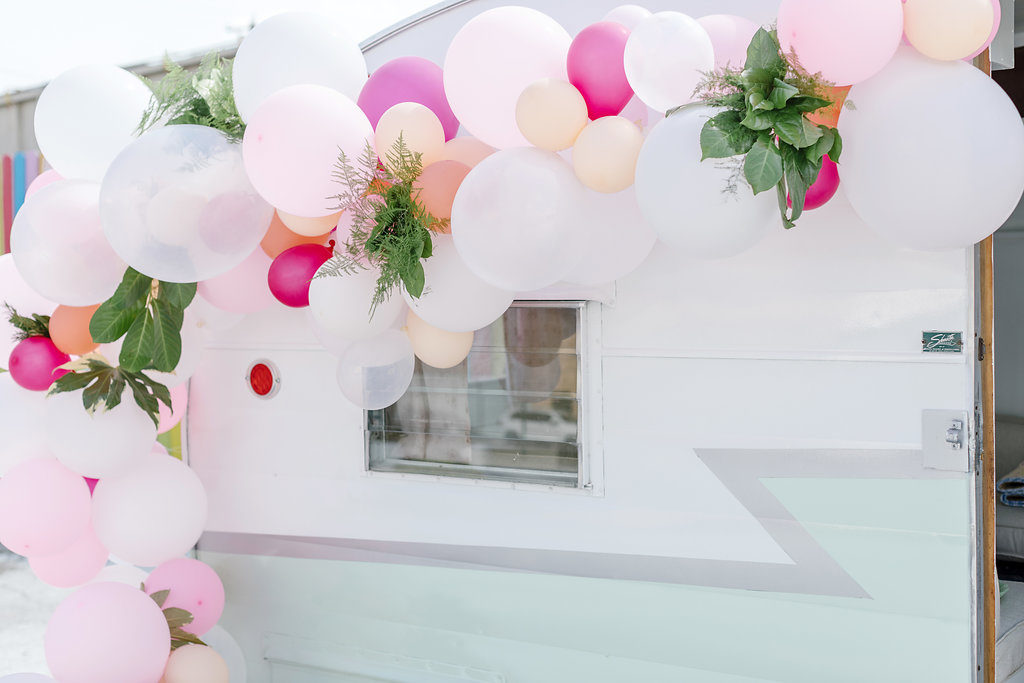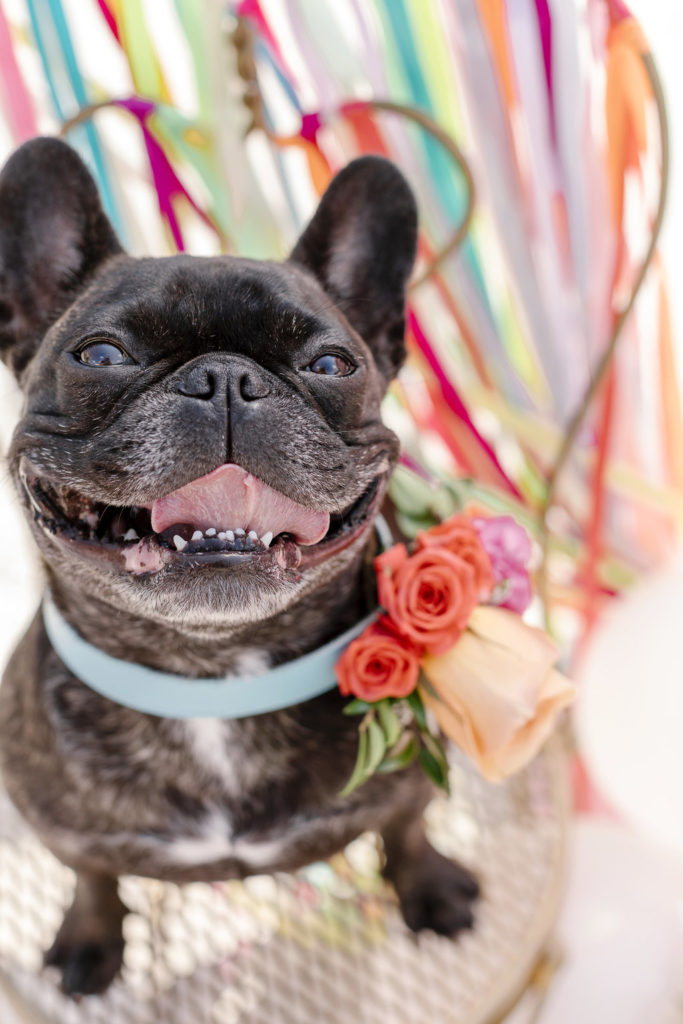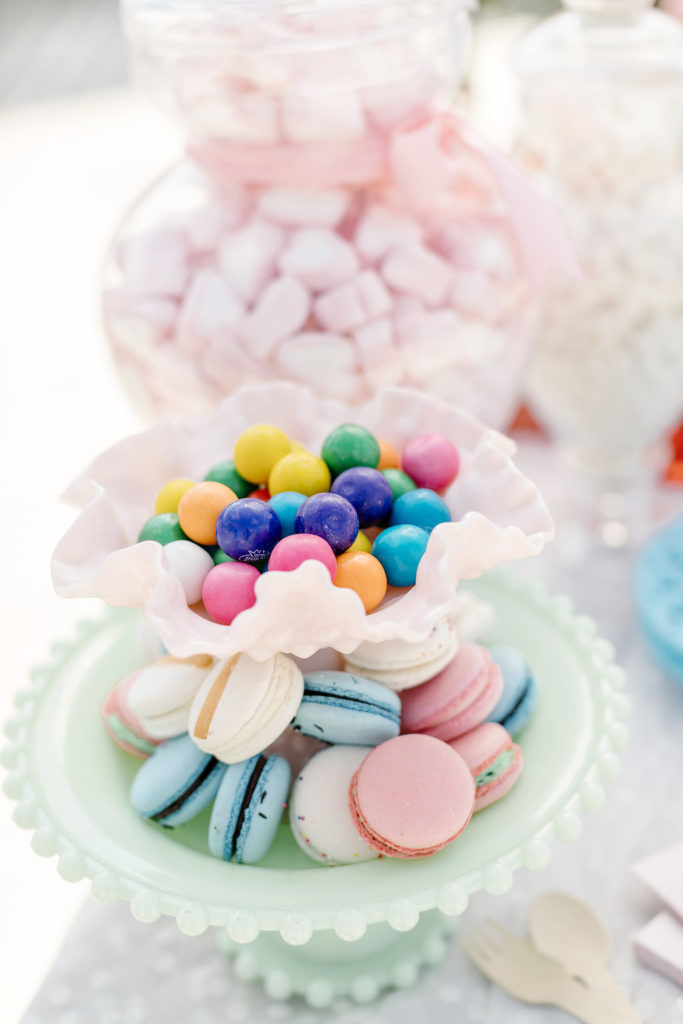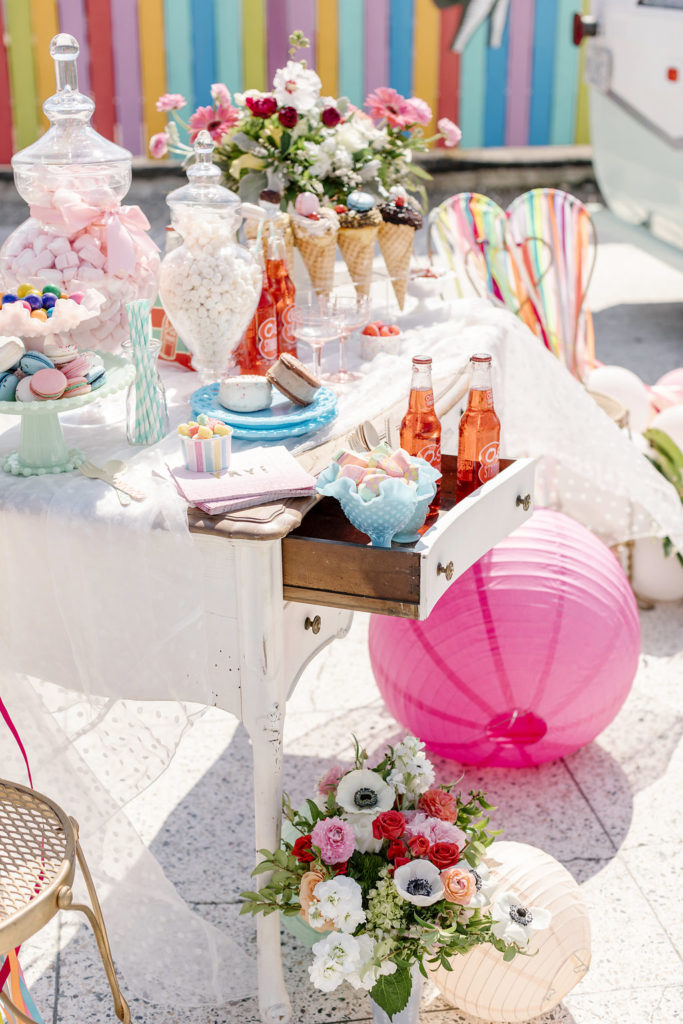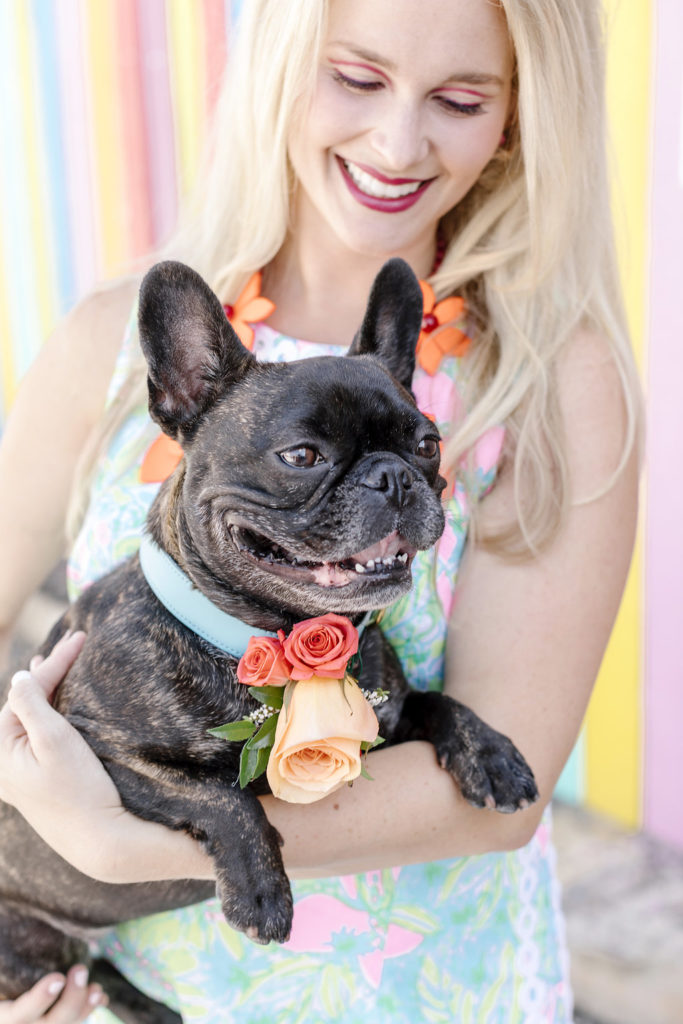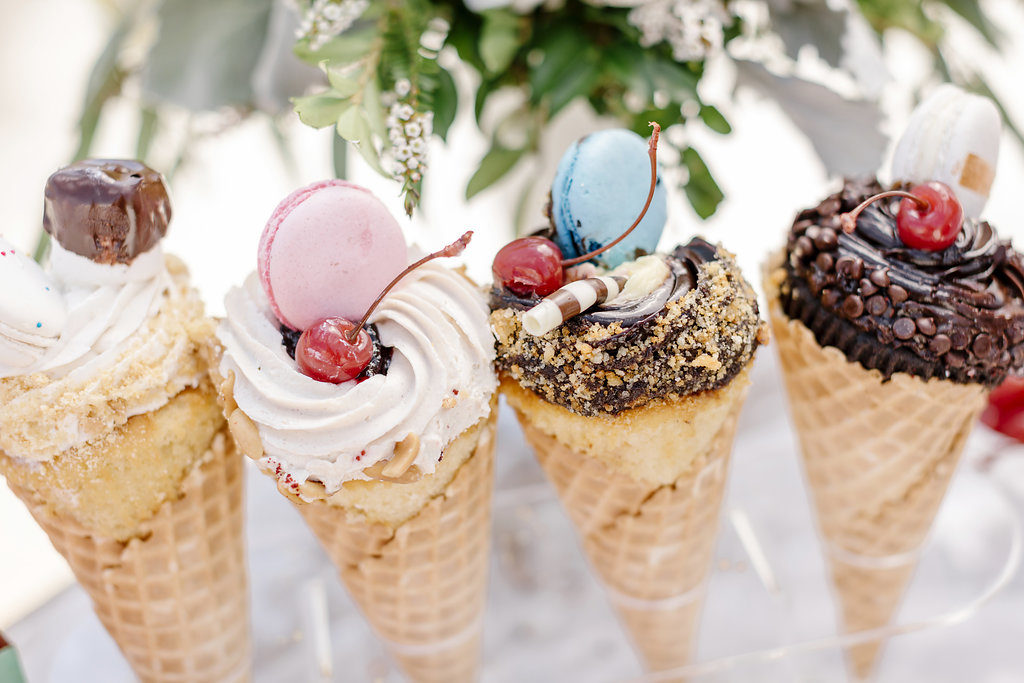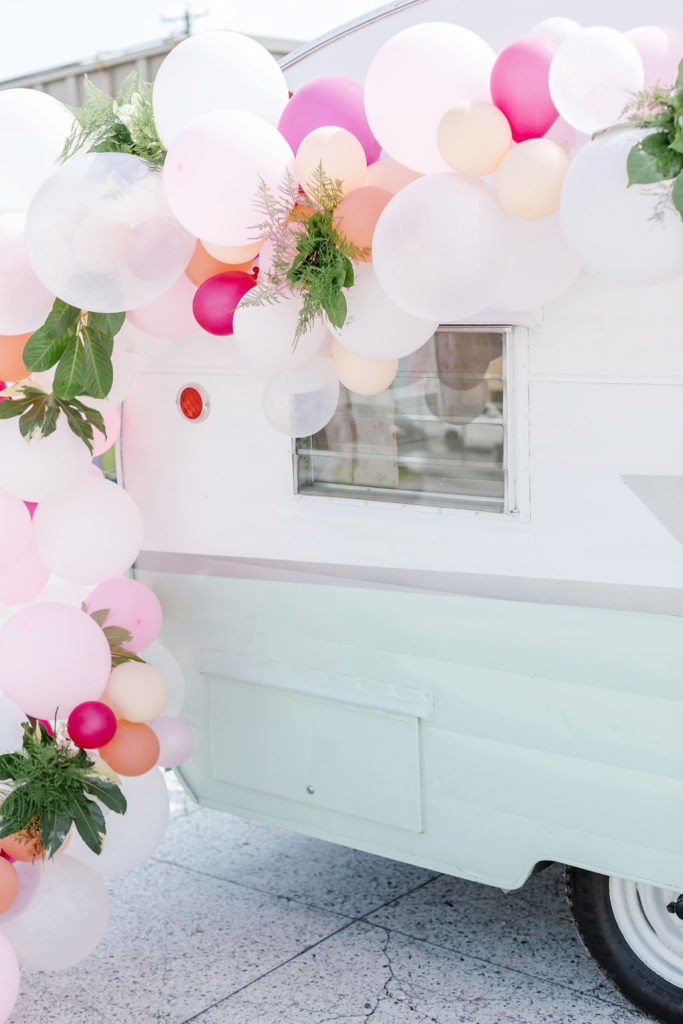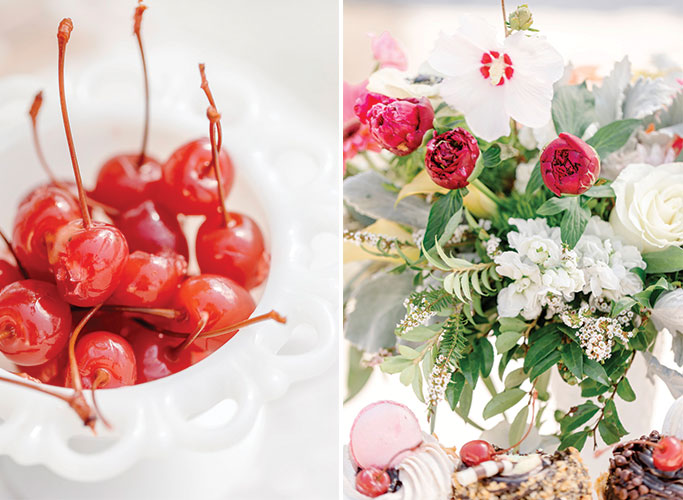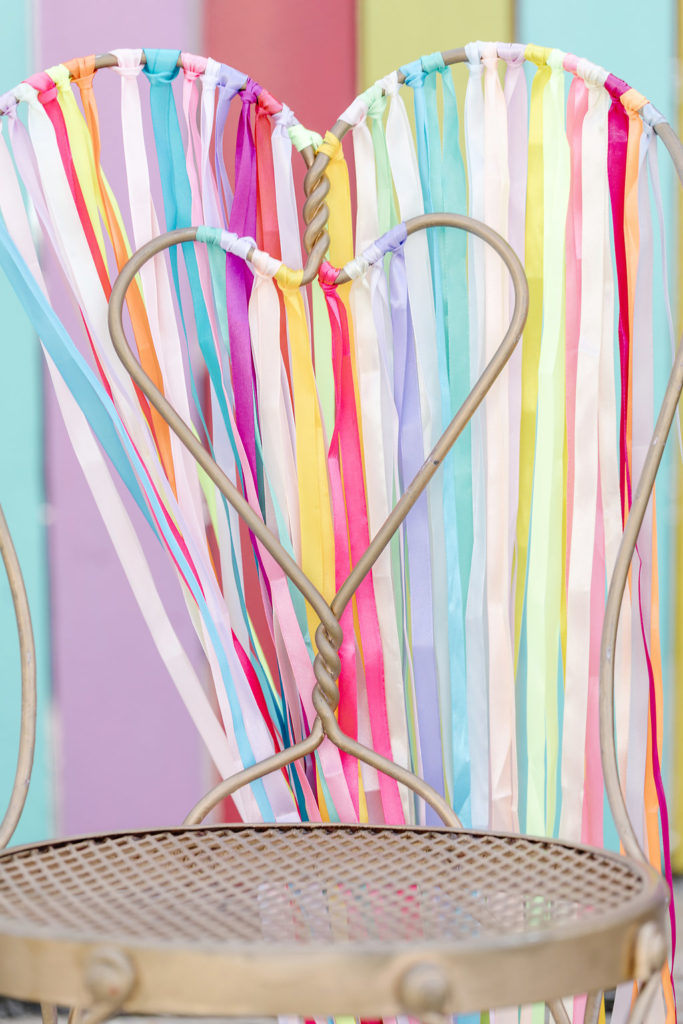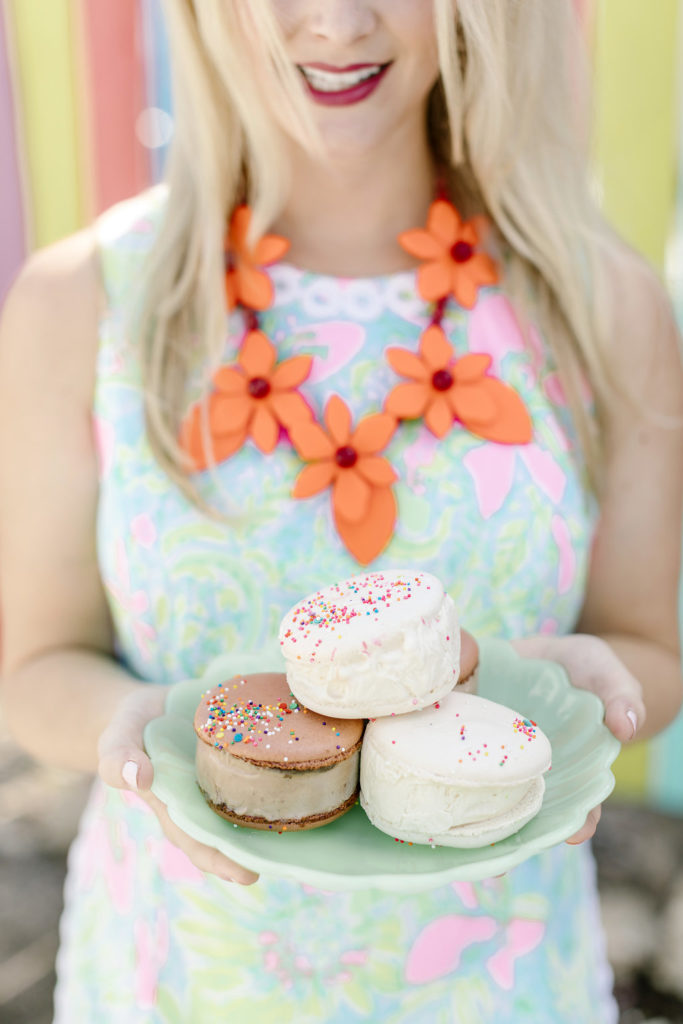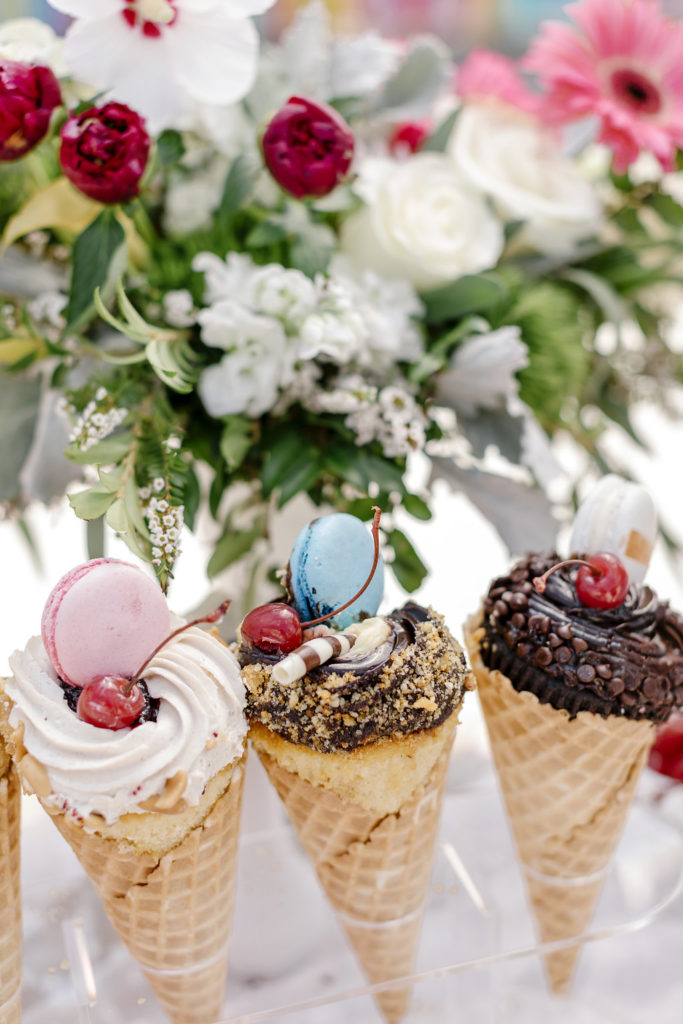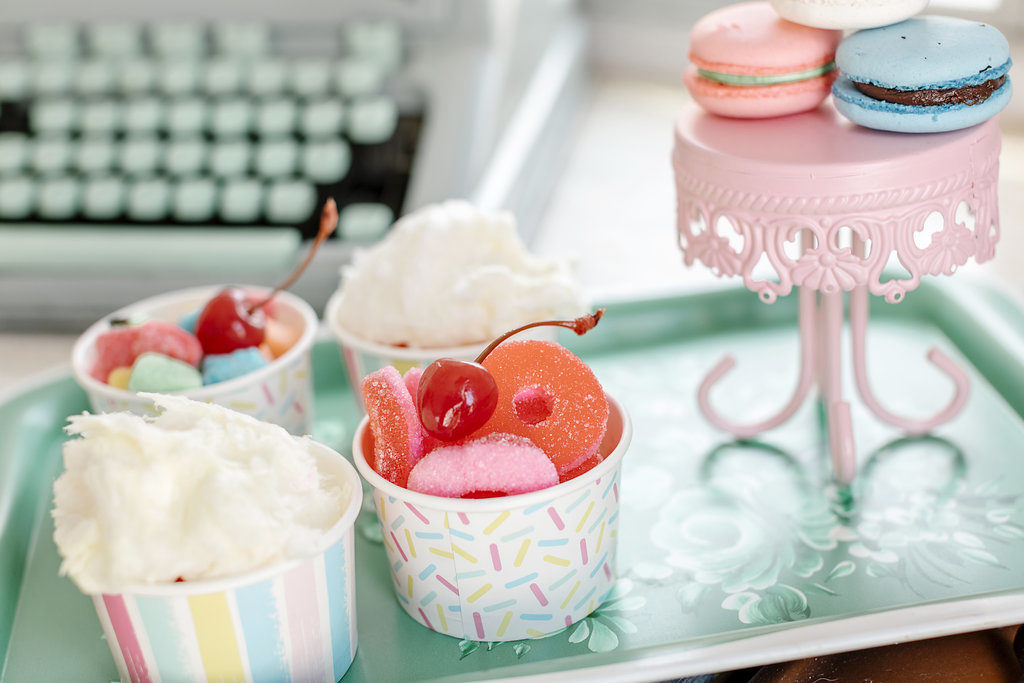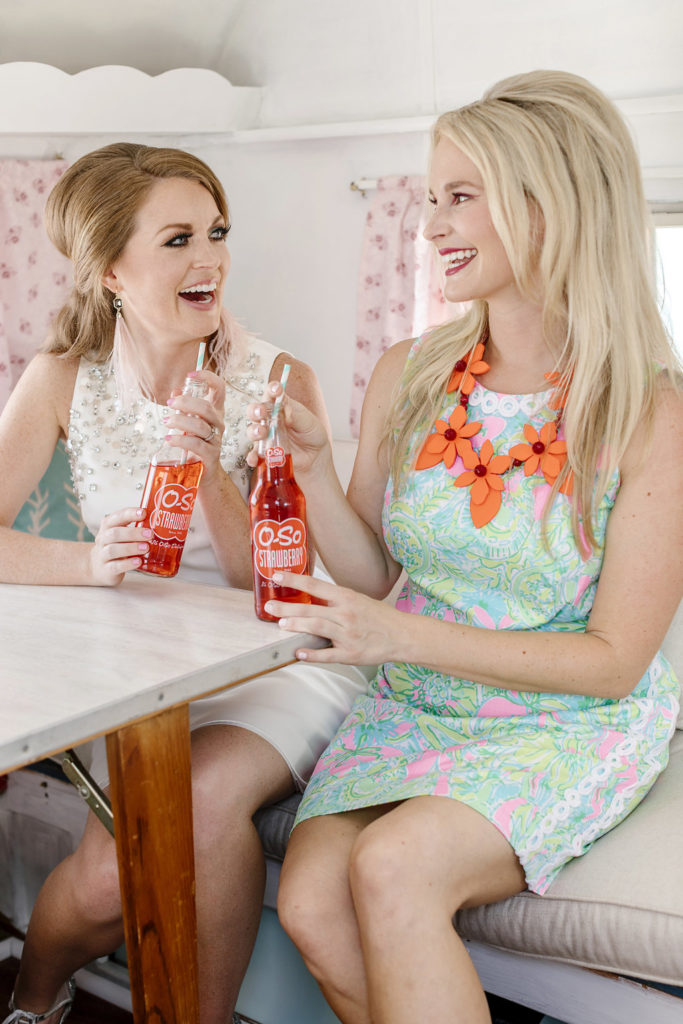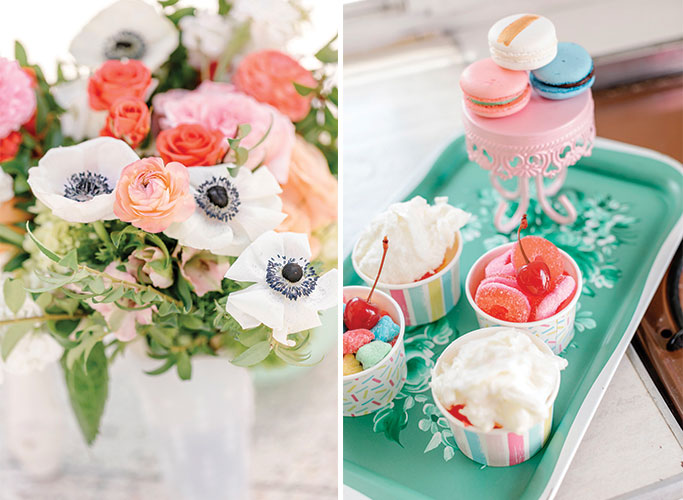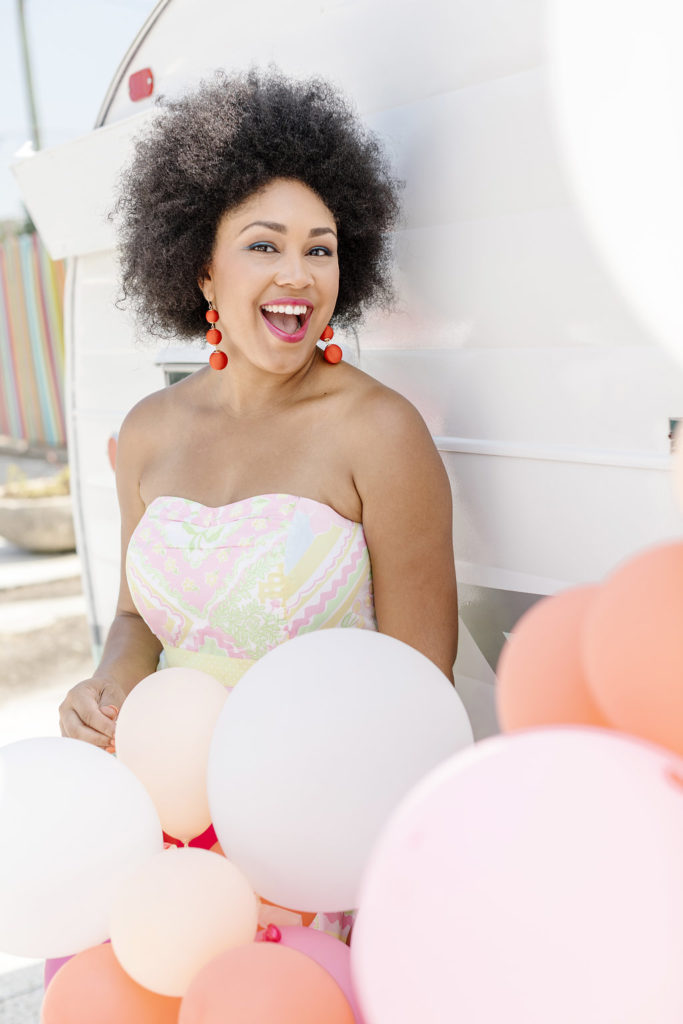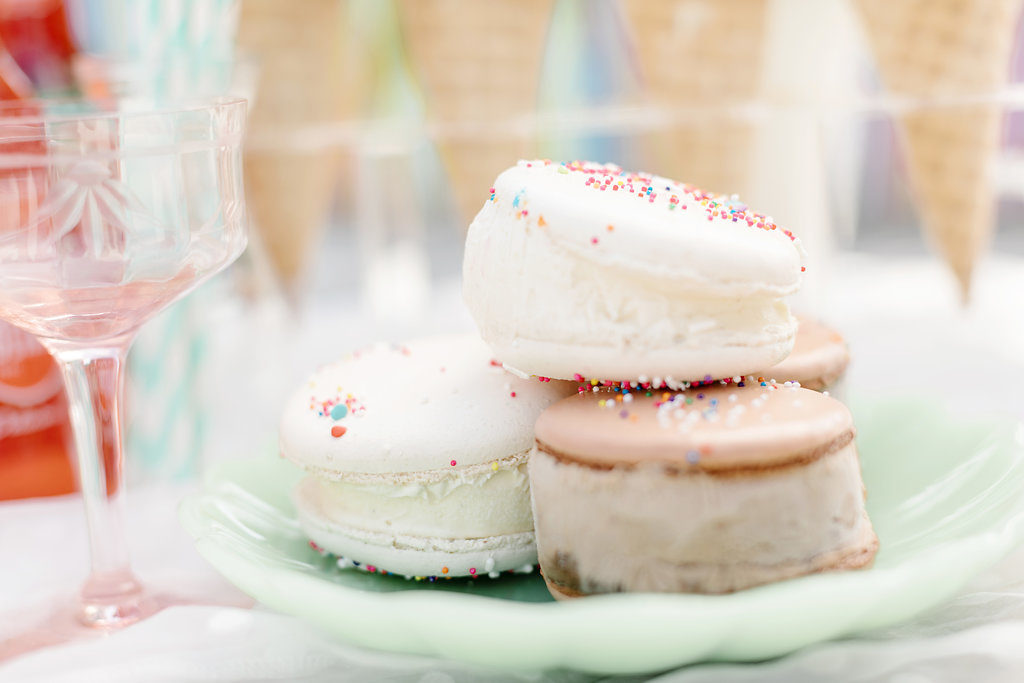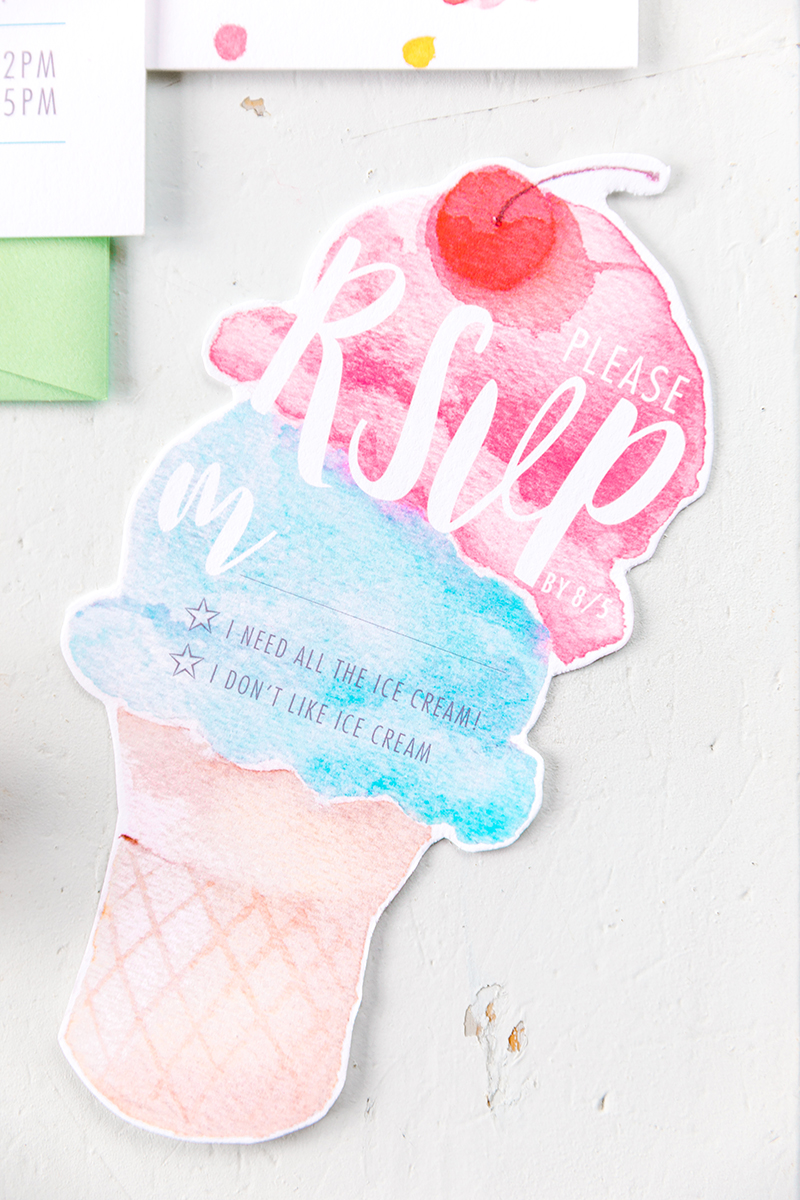 ---
Decor Styling & Shoot Coordination | Lustre Theory
Photography | David Schwartz Photography
Styling Assist | A Lively Affair
Makeup | BlushTones
Hair | Flawless Onsite by Amberly
Florals |  Black Iris Floral Events Co
Macarons & Ice Cream | Hummingbird Macarons & Desserts
Vintage Rentals |  Mad Hatter Vintage Rentals
Vintage Trailer |  Skylar Wyatt Photography
Models |  Skylar Wyatt Scott, Tiffany Cobb, Sade Graham
Doggy Model |  Winston Klimesh
Location |  The NEON District • Norfolk VA