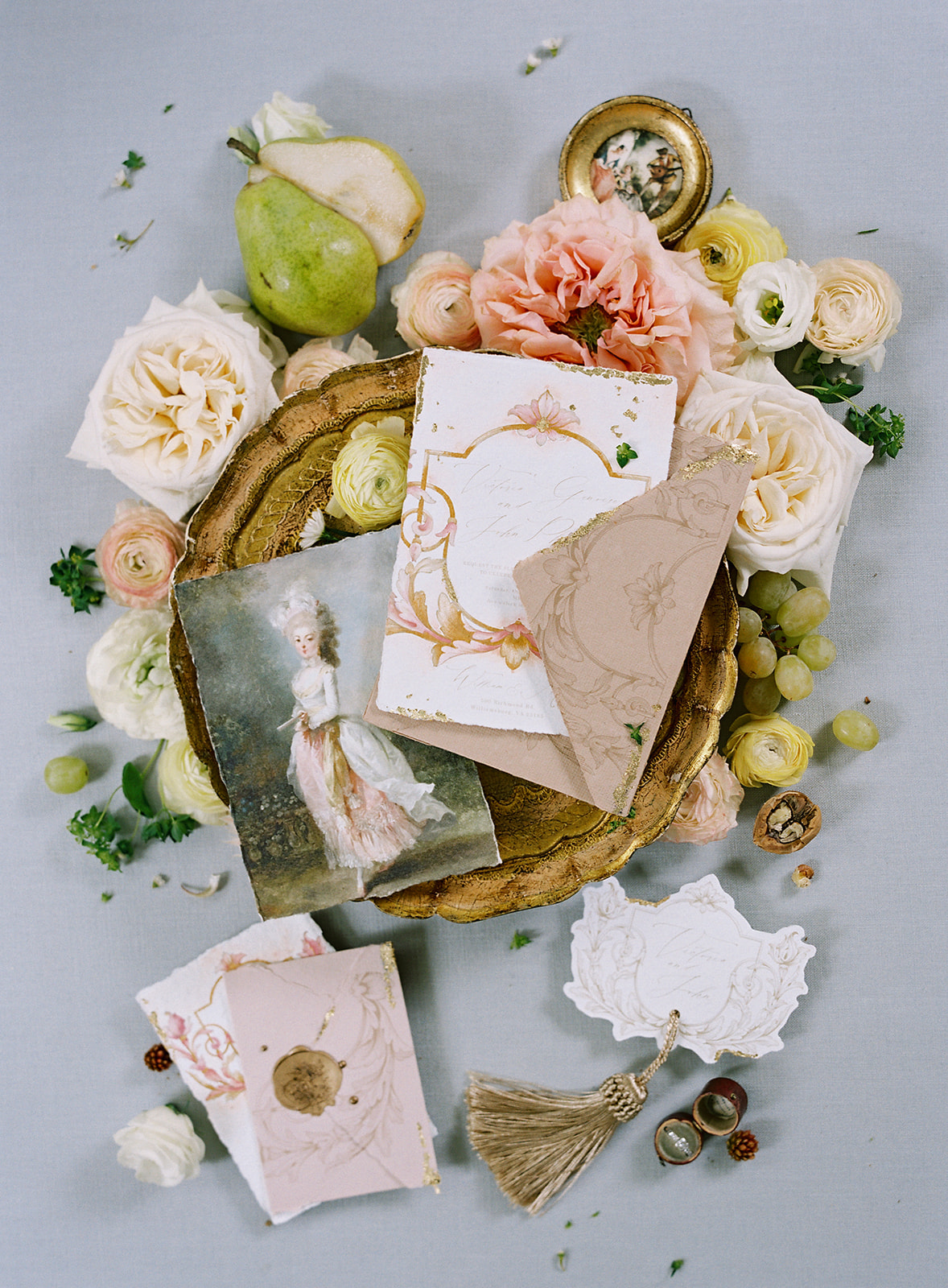 ---
I'm a sucker for gold encrusted details. Give me flowing fruits, florals, and stationery with hand painted details. Incorporating antique details that have stories hidden in their past makes this French flat lay inspiration I created that much more interesting.
I want to be transported and I strive to create work that will also transport YOU. I want to walk down the mirrored halls of Versailles in the 1700's and marvel at the opulence. Along with peeking at Marie's shoe collection.
This suite was created for a venue marketing client of mine, William and Mary College. You can see their full editorial shoot here.
---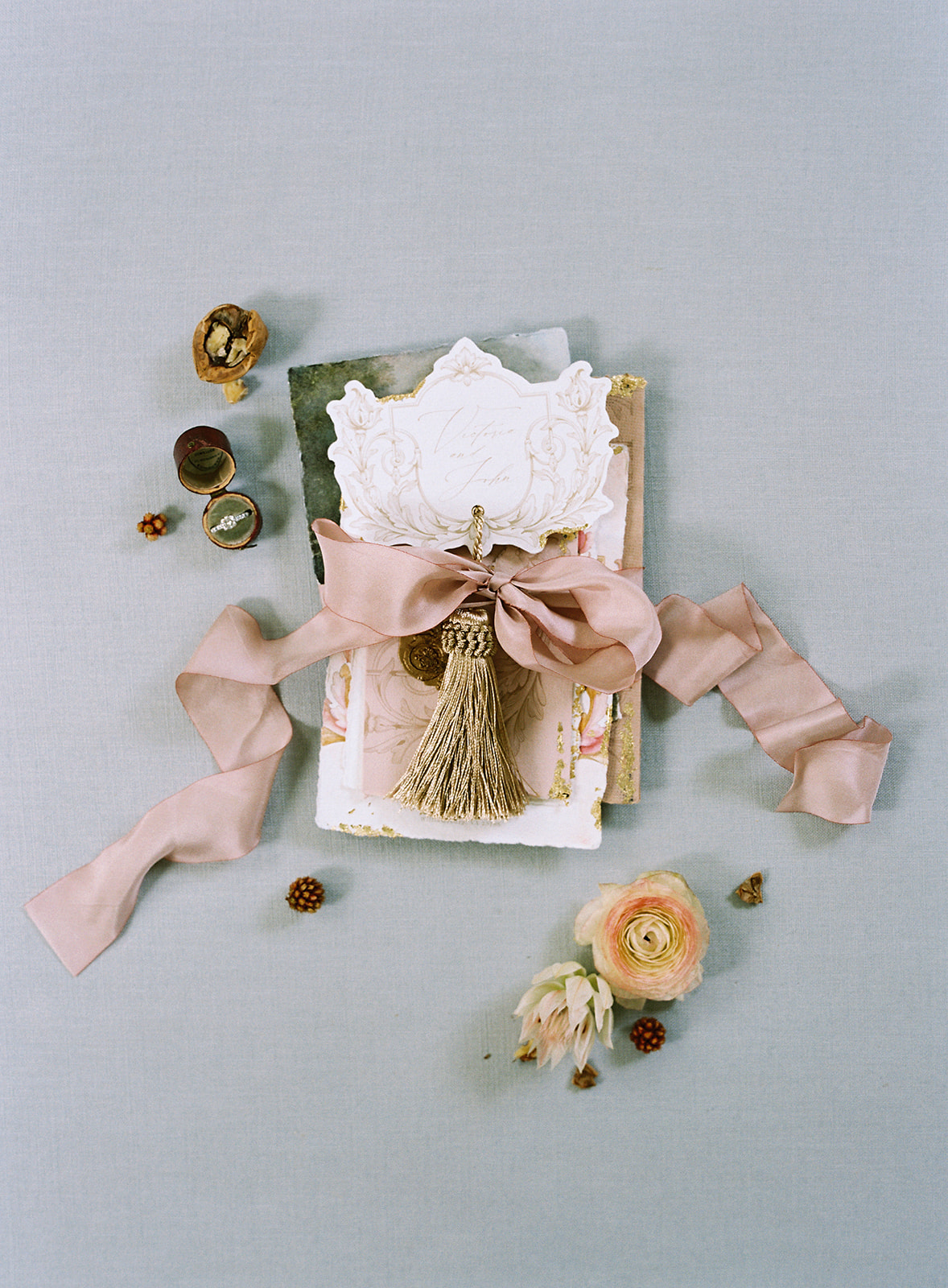 ---
Nothing is more dreamy than silky ribbon and wax drippy wax seals. All these accents were exaggerated for great visual impact for this suite styling.
Grapes, cracked nuts, fruits and even breads are included in the details. You can shop all my silk ribbons in my styling shop here.
If you're hoping to create these details for you wedding or event selecting the perfect styling surface is also important. These images were shot on a linen option but I often use velvets to create an extra lush look.
---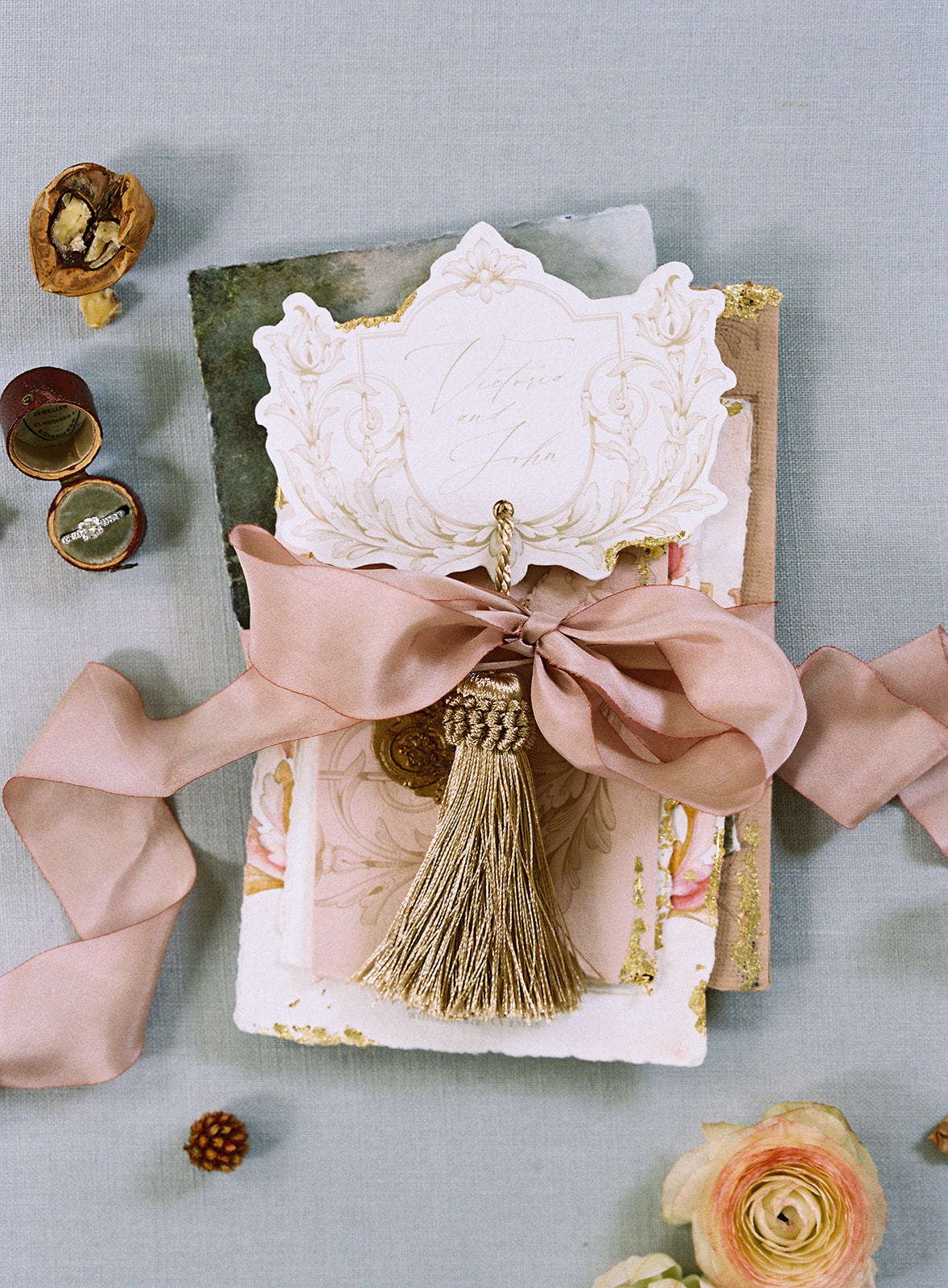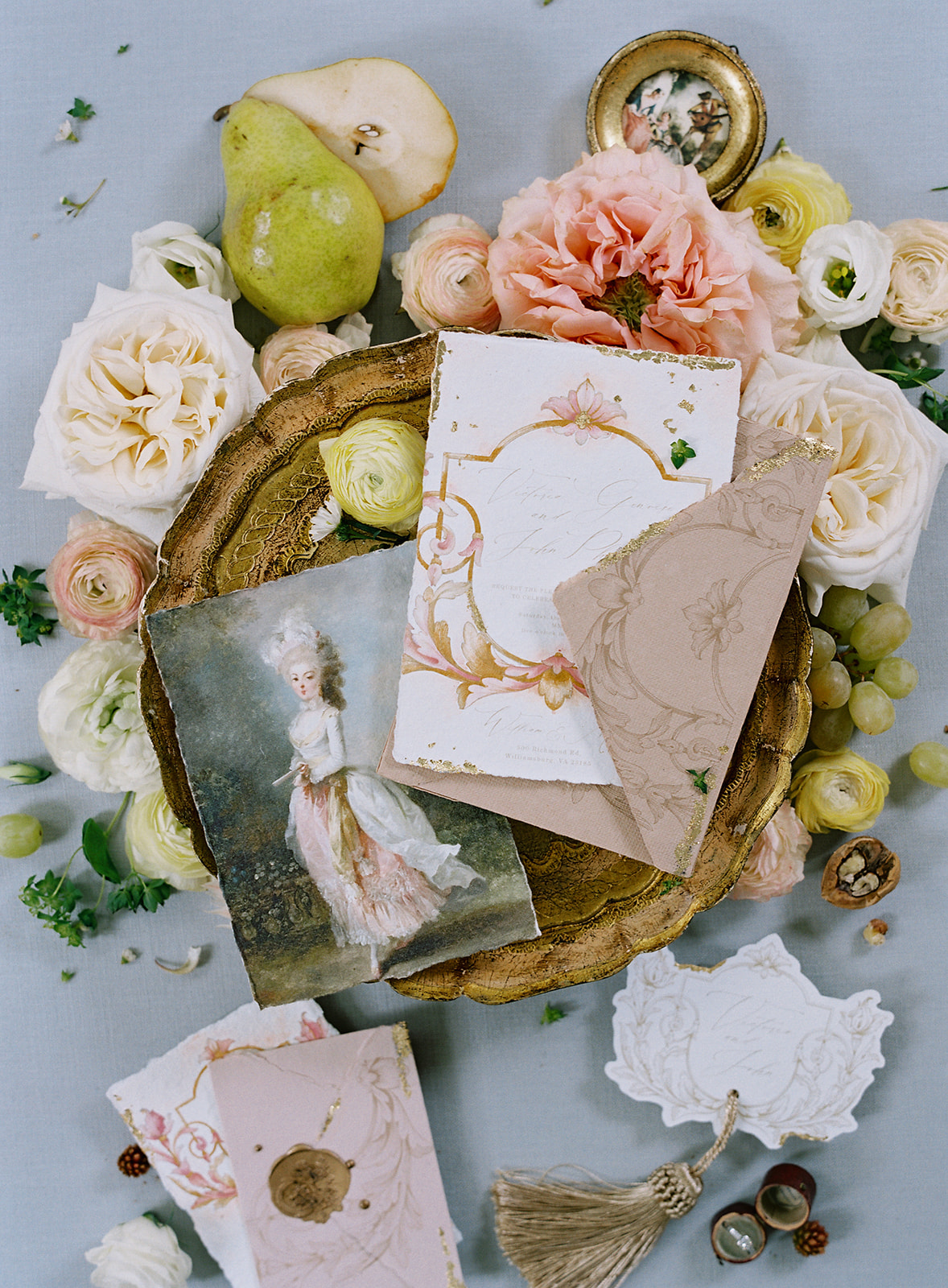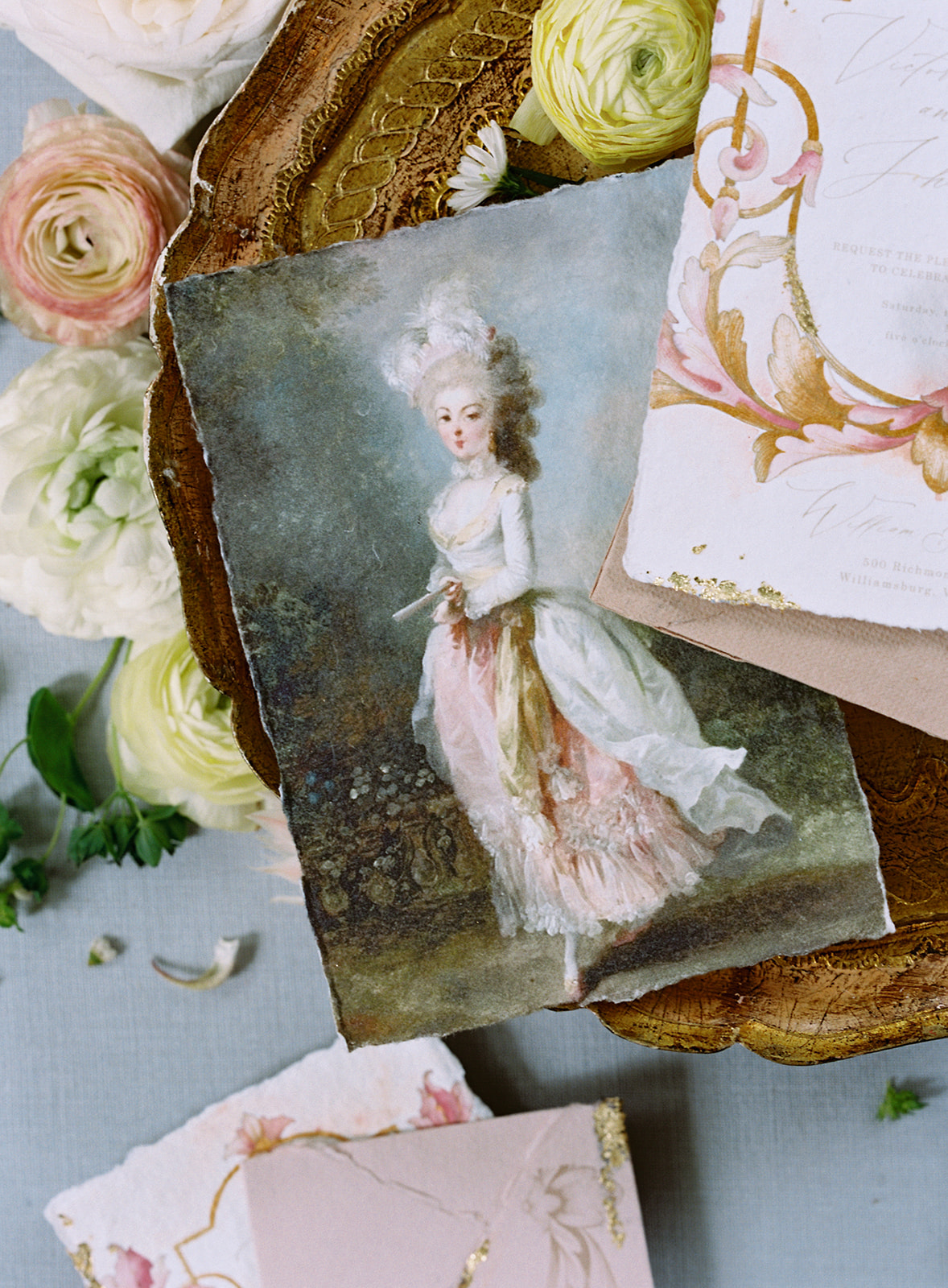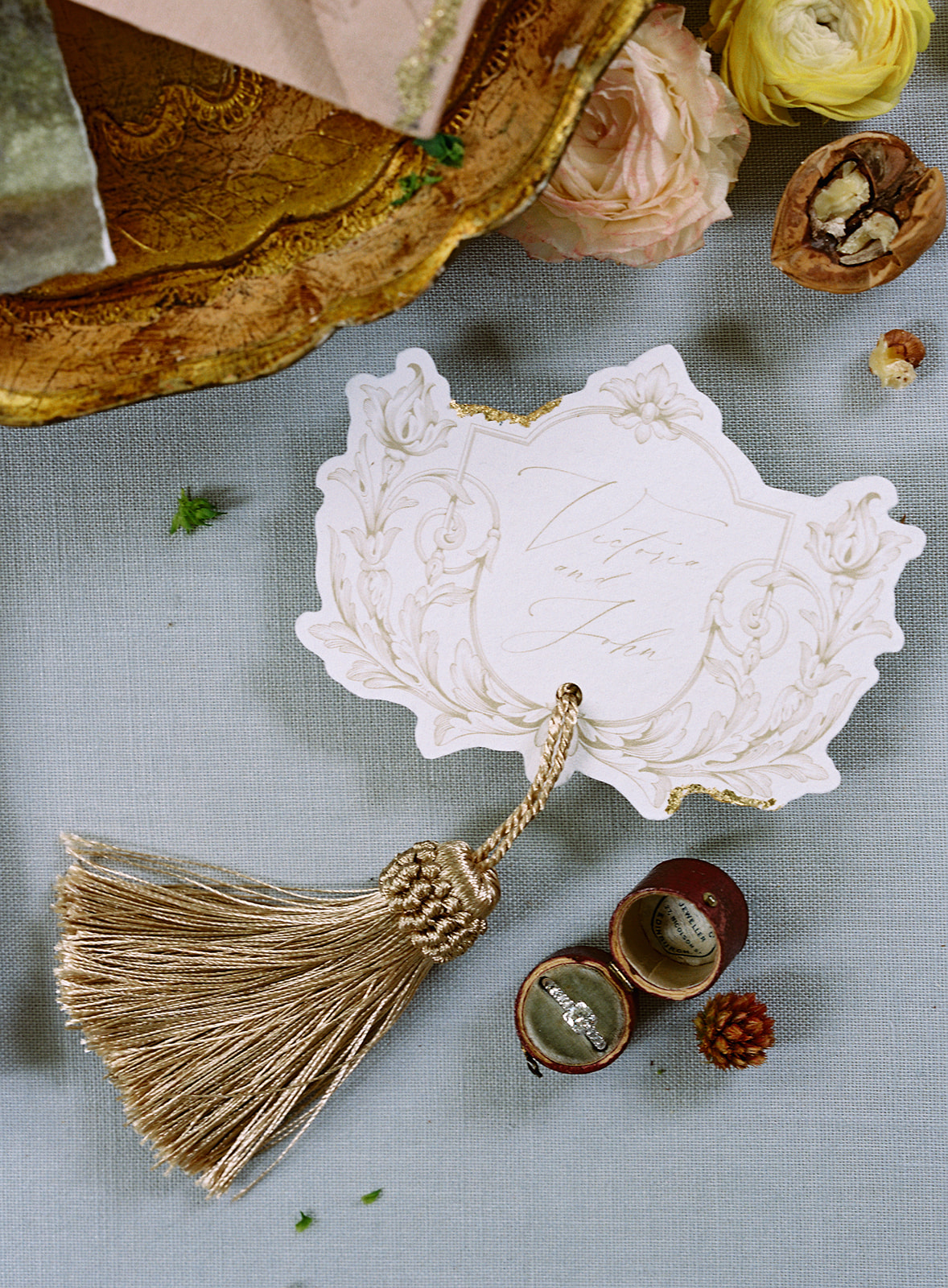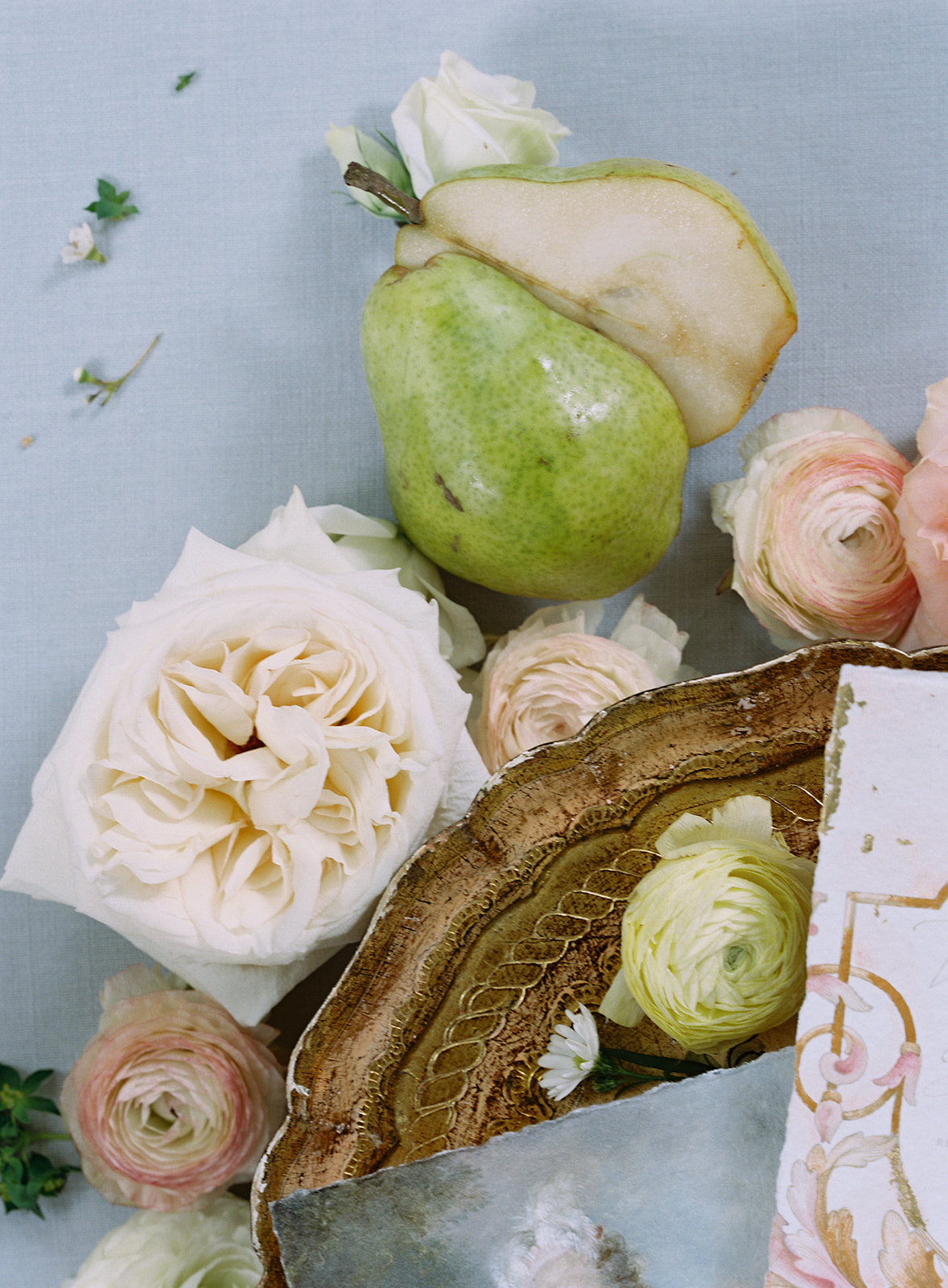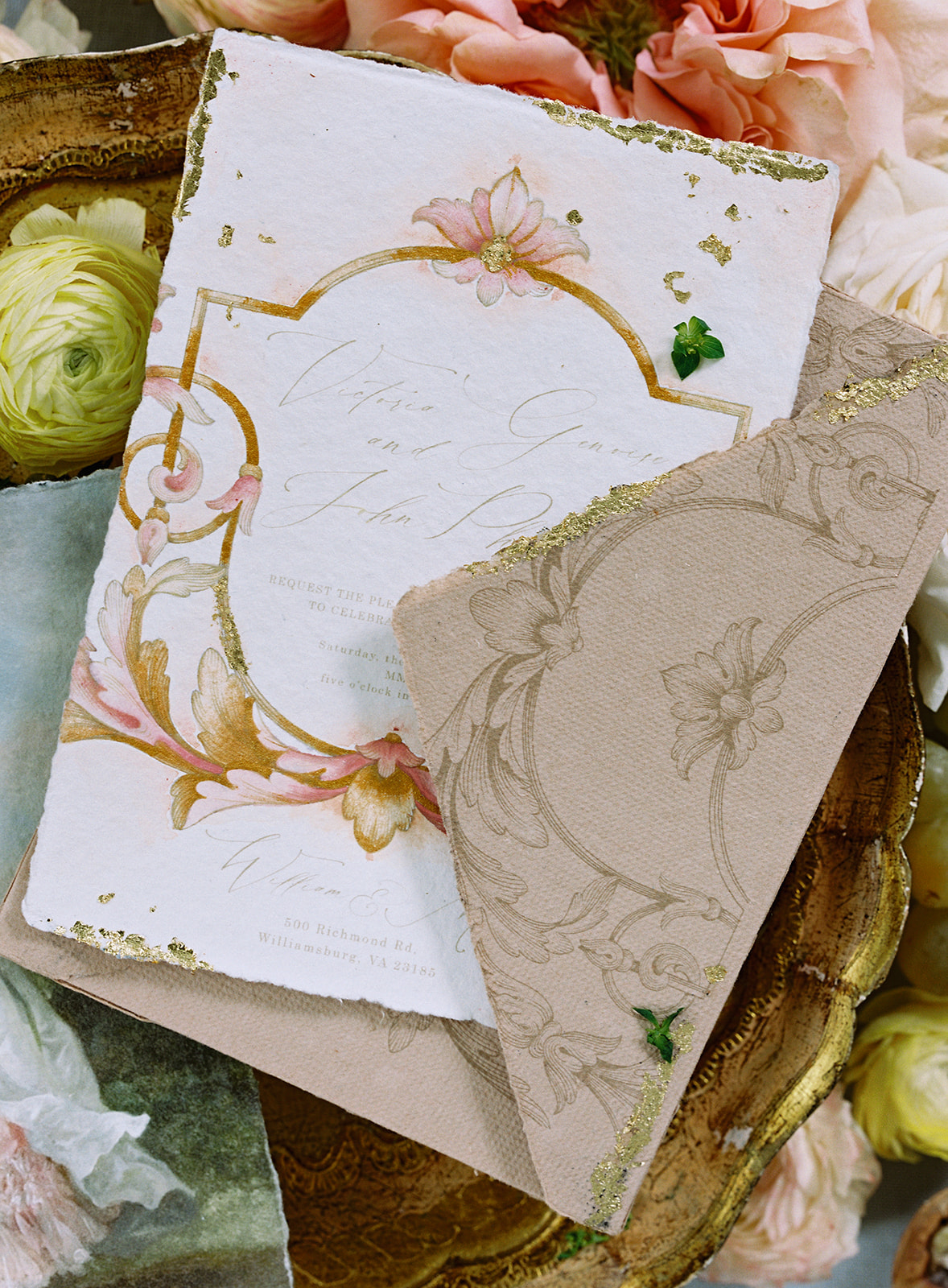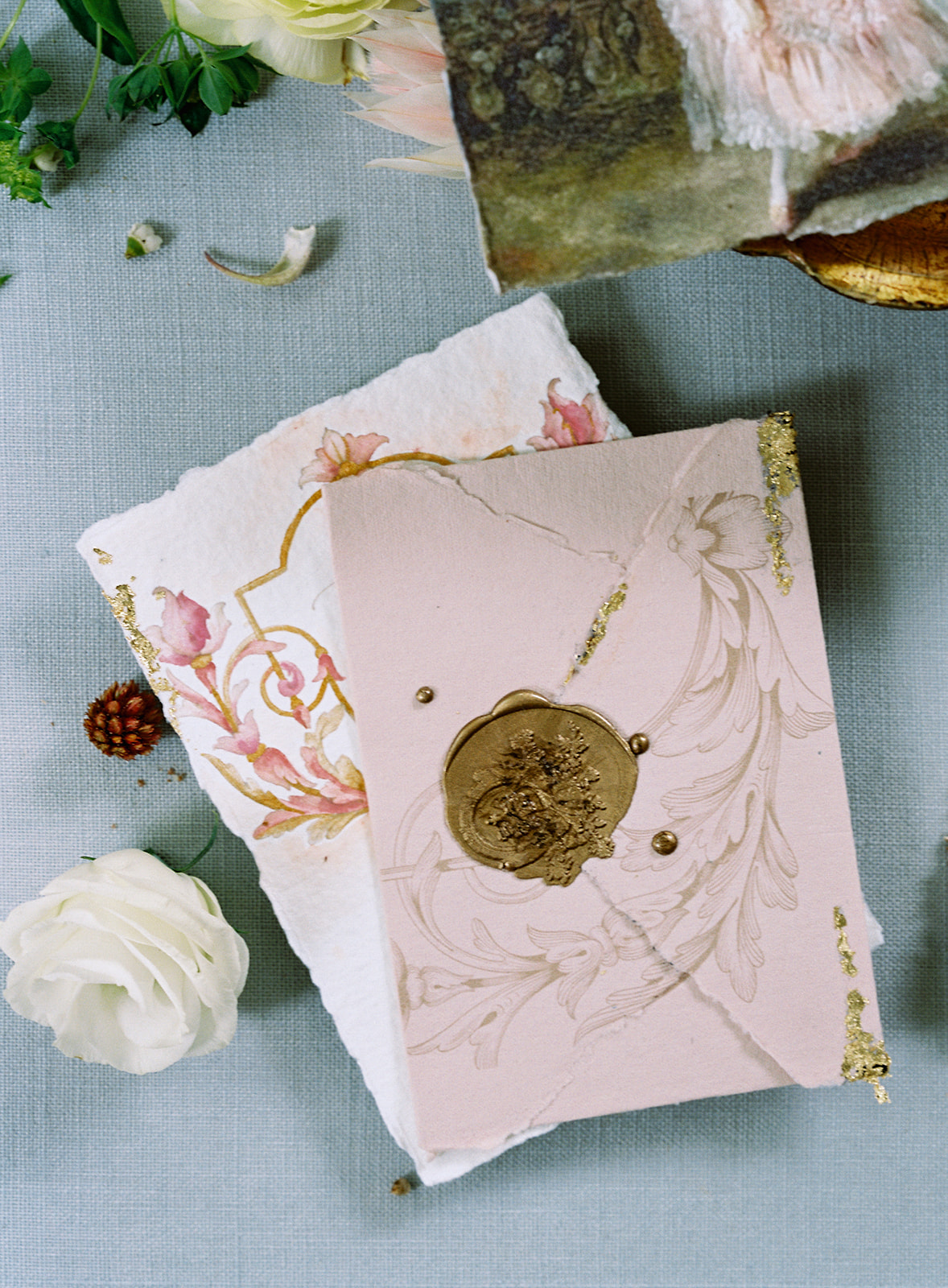 ---
I never shy away from using food in my flats. Bread is a unique element with all kinds of texture and color. In this case the original table styling for this shoot incorporated breads so I wanted to bring that connection into the flat lay details as well.
---